We love Instagrammable Places and there are many Instagrammable things to do in Dumaguete.
A relatively unknown piece of the Philippines, Dumaguete should certainty not be overlooked in your Philippines itinerary (especially if you are looking for Instagram worthy opportunities) as the sheer beauty and quiet laid back vibe of the town will keep drawing you back for more.
10 Instagrammable Things to do in Dumaguete
There are many things to do in the city but these are our 10 favourites.
Note that many of these spots are very Instagrammable due to the the beautiful nature & surroundings of the area.
1. Visit Apo Island
While not strictly in the town of Dumaguete, Apo Island is a must do while in the area for great Instagram opportunities.
Apo Island is a nature lovers paradise. If you are a diver (or even if you enjoy snorkeling) you will be in heaven here.
It is located in the the world's most bio diverse marine area, in the northwestern corner of the Coral Triangle.
It is also one of the first marine protected areas in the Philippines. Therefore, the amount of underwater life seen in this area is unreal.
Astonishingly, the reef is home to 75 percent of the world's coral species and 40 percent of the world's fish species.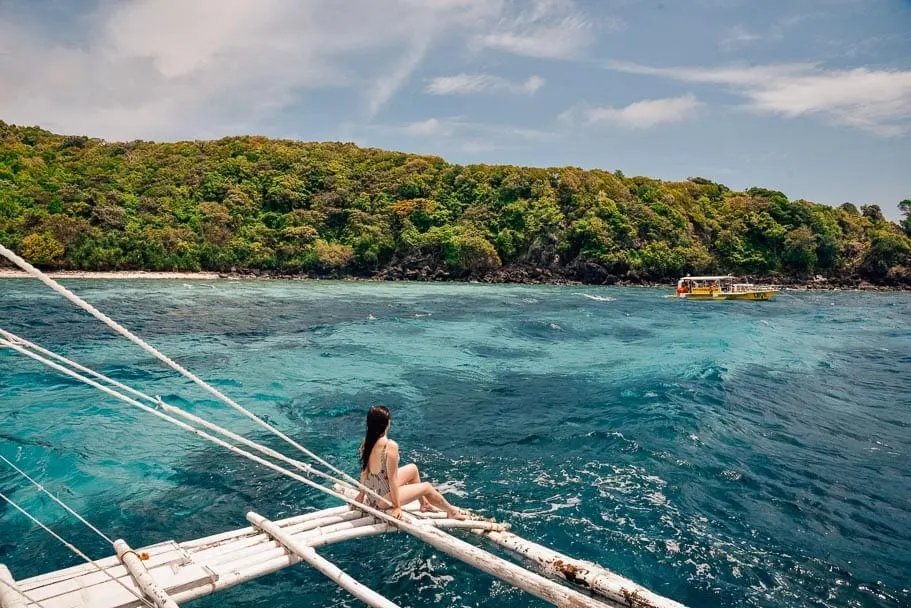 Aside from the human sized turtles, none of the wildlife is bigger than around 30 cm due to the fishing that once occurred in the area.
However, the vast variety tiny weird & wonderful underwater life is what makes Apo Island special and draws diving enthusiasts from all over world.
International scientists often request placements in Dumaguete's universities just to have an opportunity to study the wildlife located in the colourful reefs.
We were lucky enough to take a snorkeling tour of Apo Island from Atlantis Dive Resort, the premier diving resort in the area.
Cost information: A snorkeling tour costs $94 USD per person for a half day tour and includes a delicious BBQ lunch, snorkeling equipment and boat transfers.
2. Walk Rizal Boulevard at Sunset
A perfect place for sunset is the Rizal Boulevard.
It is a popular spot among locals and tourists alike and a perfect place to enjoy a leisurely afternoon stroll while watching the sun set.
When night falls, the boulevard transforms into a foodie's paradise with many delicious Filipino food stalls lining the streets.
The best Instagram shots can be taken as the sun sets over the boulevard.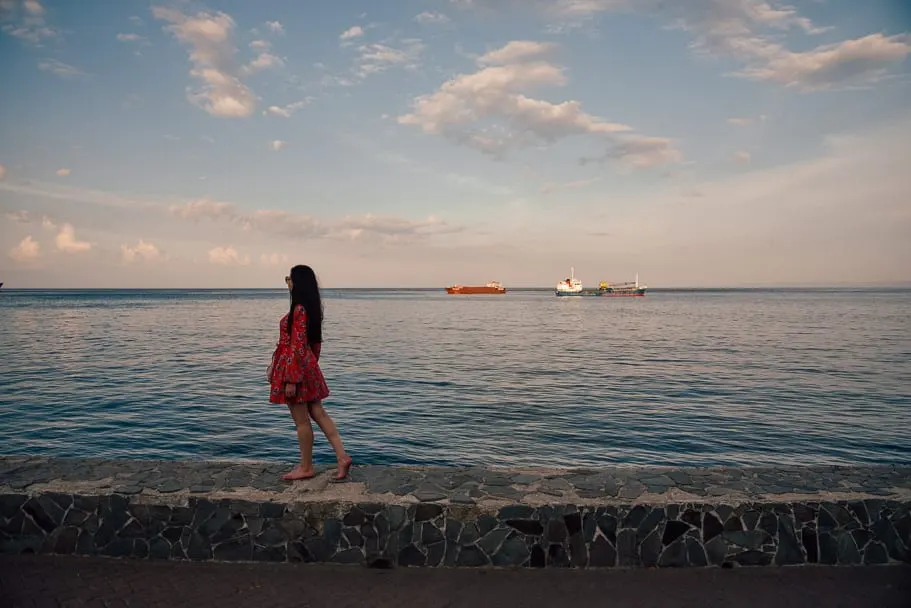 3. Visit Silliman University
Dumaguete is known in the Philippines as a student city.
If you love colonial architecture, don't miss a visit to Silliman University.
This university holds the position as the oldest American University in Asia (established by protestant missionaries in 1901).
The campus itself is stunning and features a large green lawn surrounded by numerous acacia trees.
Great photo opportunities can be found all over this campus. The large lawn also provides particularly good drone shots.
4. Visit Dumaguete Cathedral
Crowds draw on a Sunday to pray at St Catherine of Alexandri Cathedral.
The Cathedral holds the position as the oldest stone church in Negros Island (originally built from 1754 to 1776) and is a popular spot for Catholic travelers.
The church has undergone reconstructions over the years but has maintained its present appearance since 1936.
The area around the Cathedral is a popular spot for hawkers, approaching tourists as they pose for a picture with the magnificent cathedral behind.
If you want to get a great Instagram shot, we recommend avoiding Sunday and the crowd that mass draws in.
5. Admire the Belfry
Perhaps the most impressive (and oldest surviving) structure in Dumaguete is the Belfry.
Built in 1760, the Belfry is located right next to the Cathedral.
Locals visit Belfry Tower to light candles & pray.
The Belfry is an absolutely stunning building which is why it is certainly a favourite for anyone looking for beautiful shots for the 'Gram.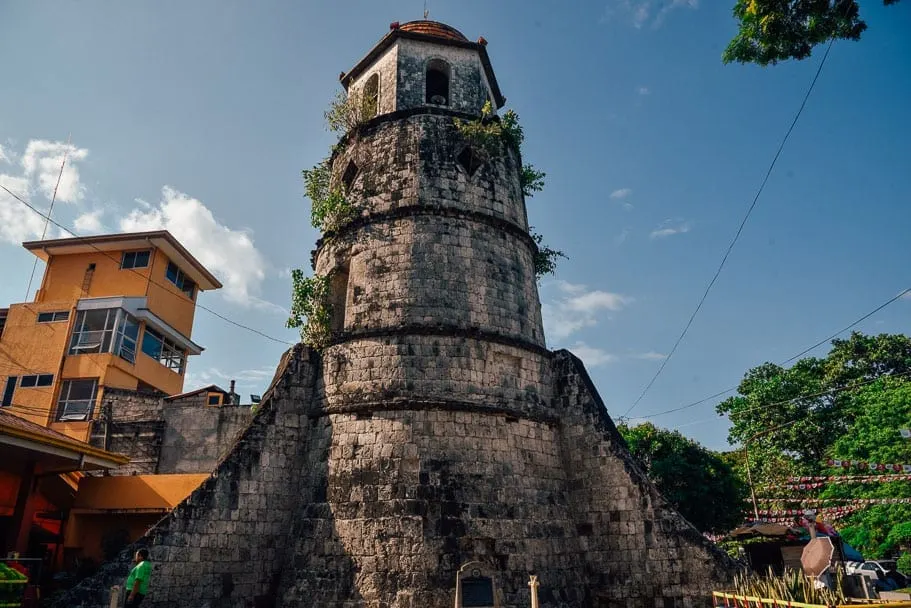 6. Visit the Natural Wonder of Twin Lakes
Located around an hour outside Dumaguete town are the amazingly beautiful Twin Lakes.
Balinsasayao Twin Lakes is a national park consisting of lush forest canopy that reaches up to 40 metres tall and two stunning lakes.
Here you can enjoy boating, hiking, chasing & swimming in untouched waterfalls.
Twin Lakes is also a bird lovers' paradise. Birdies from around the world visit to spot some of the unique bird species that inhabit the park.
If you are an Instagrammer, you will find beautiful Insta-worthy shots all over the Lake including during a visit to the secret waterfall.
7. Casaroro Falls
The most famous waterfall in the area is Casaroro Falls. It is probably the most beautiful waterfall in the area and one most heavily featured on Instagram.
The waterfall cascades 100 feet and is surrounded by amazing natural forest.
This waterfall is for true adventure loving enthusiasts as it requires you to climb a rocky wall, walk across a hanging bridge & climb 355 steep stairs to the bottom of the waterfall.
You can swim under the falls however, the water is known to be extremely cold.
The waterfall is best accessed in the dry months.
8. Pulangbato Falls
Another beautiful waterfall in near Dumaguete is Pulangbato Falls.
The falls are located in Red River Valley around 30 minutes by car or motorbike from the town of Valencia.
Unlike the more famous Casaroro Falls, Pulangbato Falls is great for the less athletic among us as it is located just a few steps from the parking lot.
The water & falls at Pulangbato is unique as it runs over red limestone rocks. For this reason, it is best to wear old clothes or swimmers unless you fancy being a beautiful red colour.
9. Eat your way through the city
Foodies will really appreciate the city of Dumaguete – it really is a food lover's paradise.
One of the must try foods (that people in the Philippines bring truckloads home of after visiting Dumaguete) are the biscuits from San Rivals.
These local favourites are a true sugar explosion in your mouth – two biscuits filled with a butter & cream filling is sure to satisfy desert lovers everywhere.
You can take a cute photo outside Sans Rival enjoying some of their signature biscuits.
Aside from this delicious afternoon snack, our favourite spots to eat in Dumaguete are:
Casa Blanca – Local cuisine, great for group dining with meals served on a plate that spans 10 people.
Lantaw Native – A local favourite providing very affordable and delicious Filipino cuisine.
Hayahay Tree House Bar & Viewdeck – Best spot for drinks in town (very affordable too!)
10. Go for a Blind Massage
Between your Instagram photo opportunities, why not take a photo break and enjoy a blind massage.
For only around 100 Php for 30 minutes you can get a fabulous massage from a member of the blind community in Dumaguete.
The blind massage centre is located at Robinsons Pedestrian DSWD Compound and is open daily from 8.00am to 10.00pm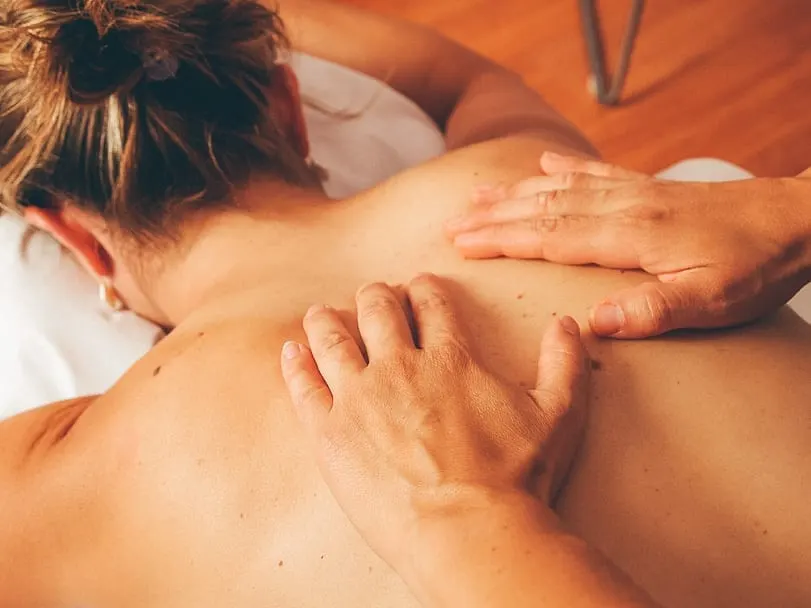 Getting around Dumaguete
You can take various modes of transport around town.
If you like adventure, you can hire a motorbike for 150 PHP for 5hrs.
A fun way to get around the main city centre of Dumaguete is by the traditional mode of transport, Jeepneys.
Where to Stay in Dumaguete?
There are many places to stay in Dumaguete.
We stayed at the Atlantis Dive Resort and would highly recommend it. You can book a stay at the Atlantis Dive Resort here.
The resort is around a 30 minute drive from downtown Dumaguete but provides fantastic access to Apo Island and the reef. It is ideal for diving enthusiasts.
How to get to Dumaguete? Dumaguete Airport
There are easy flight connections to Dumaguete from most cities in the Philippines.
Our favourite search tool for flights is Skyscanner. Click here to search flights from your city to Dumaguete.
Connections from Manila
There are easy flight connections to Dumaguete from Manila.
We flew into Manila from Kuala Lumpur and stayed at a fabulous airport hotel, the Savoy.
On our way back we explored a little of Manila and stayed in the Peninsula Hotel.
We highly recommend staying here for a night before or after your journey to Dumaguete as it is very luxurious and perfect for some down time after a busy day sightseeing.
The signature lunch & afternoon tea at their restaurant is not to be missed.
Next door to the Peninsula Hotel is Ayala Greenbelt Shopping Mall. We recommend a visit to this shopping mall to see how an industrial building can really be eco-friendly!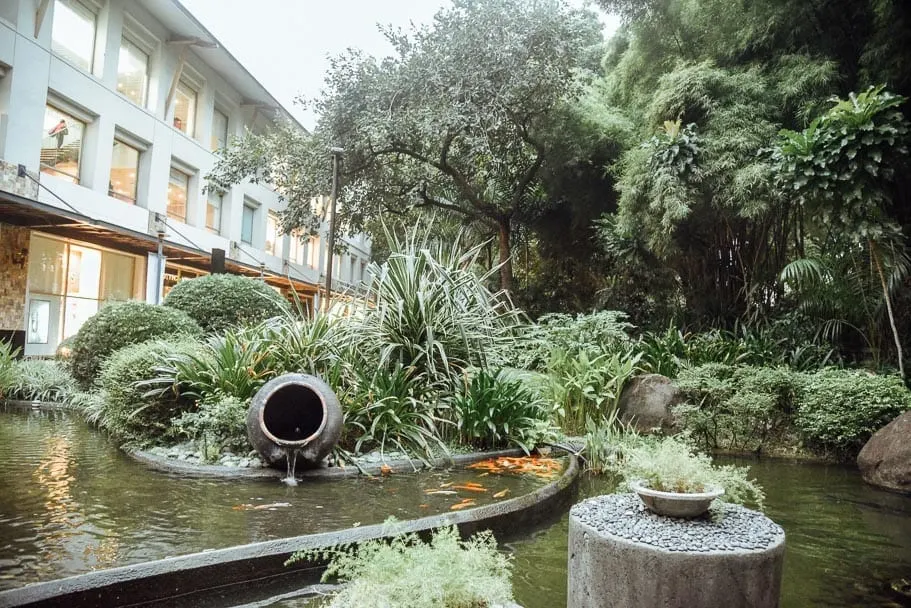 When building the mall, developers were not allowed to remove any trees. Therefore, it is a mall within a rainforest!
There is also an amazing restaurant across the road from the Peninsula Hotel called the Primea. It is highly recommended to order the steak as the chef is very experienced and knows how to cook the meal to absolute perfection!
Save this Dumaguete Guide to Pinterest (so you can find it again later)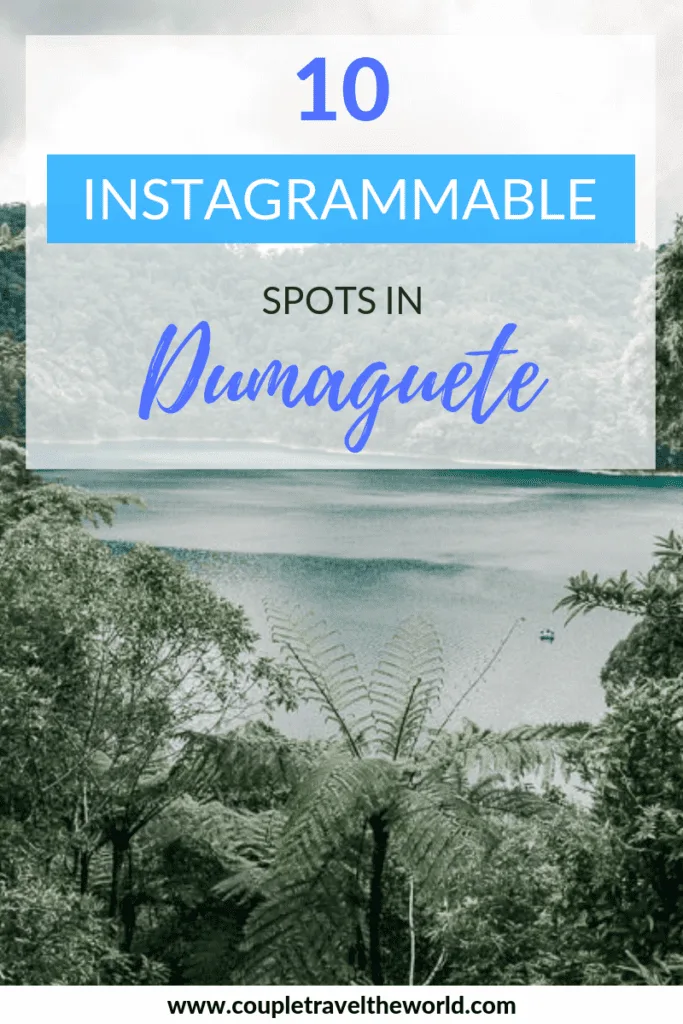 Disclaimer – We were sponsored by the Philippines Tourism Board on this trip. However, it does not in any way influence our views or opinions of the experience. Our review is 100% honest and a true reflection of our experience.