Looking for last minute date ideas?
There is something to be said about those well-conceived, elaborate dates that took some effort, time and thought to plan and then execute.
It lets us know our partner is definitely interested in putting the energy and effort into the relationship, into us. We feel loved, cherished, adored and appreciated.
Yet, take a moment to look at those times when dates were spur of the moment. When, at the last minute, you both decided to go out, had no plan and the date you ended up experiencing created so many memories that you could cherish for a lifetime.
By possessing an open mind to those last minute, quick dates you open up the endless possibilities to manifest experiences that otherwise might not have happened if you always felt the need to have to thoroughly plan out every single date you went on.
Look at it this way too, being called up by your significant other to go hang out and be together at the last minute also means they were thinking of you, desired to be with you and still want to show their commitment to create a strong relationship with you.
Let us delve into some awesome, entertaining, memory generating quickie dates to partake in at a moment's notice. The below listed ideas are ones that span the seasons so, obviously, pick an activity that is suitable for the current weather at hand.
40 Last Minute Date Ideas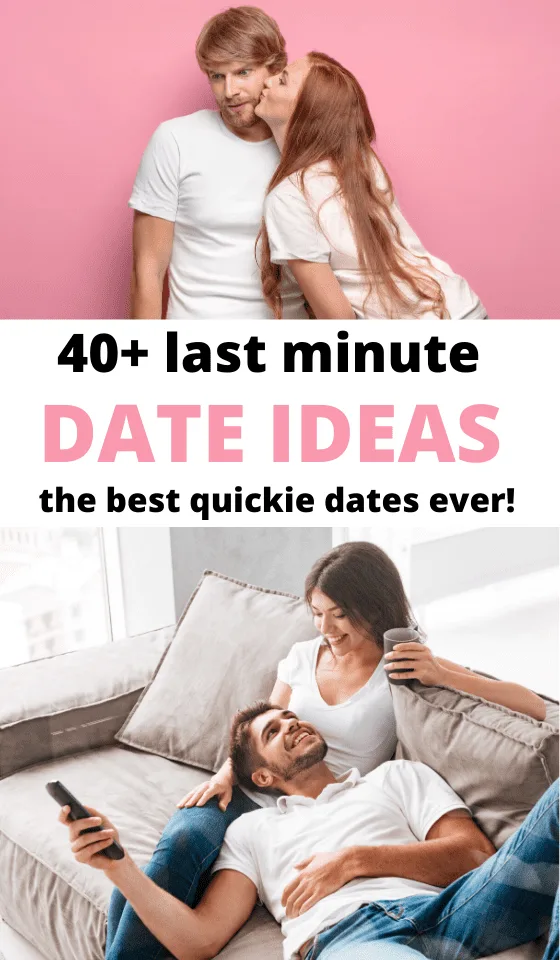 Visit the Botanical Gardens.
Most every city has their own botanical gardens to stroll about in that contain pathways bordered by beautiful, sometimes rare varieties of plants and flowers. A great spring date idea!
There are even times when different events or exhibits are brought in like a Japanese Bonsai Tree exhibit or spectacular Christmas lights in the gardens.
Below is an exhibition from the Atlanta botanical gardens which is a great date idea in Atlanta if you are ever in the city
Take a Hike…and a Picnic
Even if you live in the city, driving just 30min to an hour outside the city limits gets you out in nature on hiking trials. Before you leave, quickly pack a picnic lunch in your backpacks so you can sit and enjoy scenic overlooks that are offered to you on your hike.
AllTrails App is great to download on your phone. You can find hikes suited to your skill level and see other hiker's reviews of the trails too.
Play Some Ball
Go to the courts and get a one-on-one game started whether it be tennis, basketball, volleyball, racquetball or whatever sport strikes your fancy. Enjoy a great date while getting your exercise in too.
Go Foraging
Nature is always supplying nutritious, abundant food that can be collected and prepared or eaten raw right in the moment.
There are great books for every area of the country that gives descriptions of edible plants and flowers which, if newer to foraging, would be a perfect idea to have since there are poisonous plant out there you do not want to be eating.
Do just a moment's research and check into possible foraging classes that might be going on that you could sign up for last minute.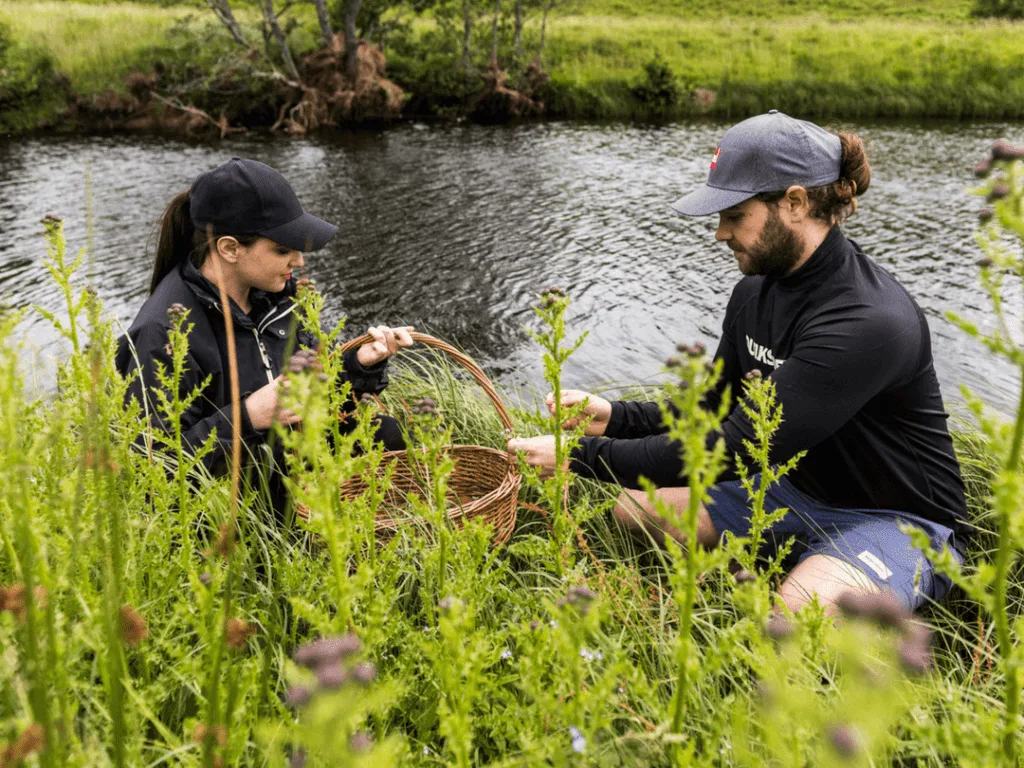 Scenic Drive
Sometimes it is just nice to get out and take a drive. You don't need to have an idea of where to drive, just get in, blast your favorite CD and go.
Or maybe you live by a scenic parkway and can drive along that for a while just taking in the sights.
One of our all time favorite scenic drives is the Miami to Key West drive.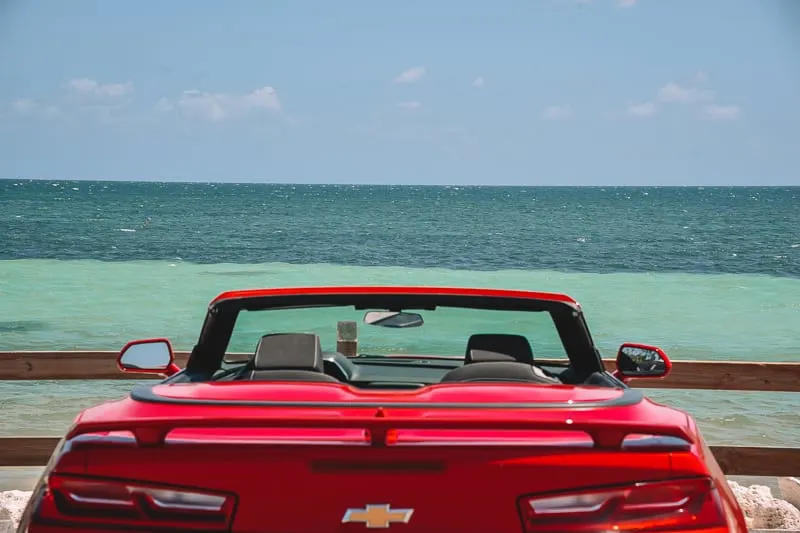 Drive in Movie
Yes, drive-ins still exist in some places. If not in your city check a neighboring town and see if they have one.
They are a blast from the past and great ways to have a unique moving watching experience outside of the movie theaters.
Graveyard Picnic
Get a little spooky, grab a flashlight and/or lantern, a blanket, and pack up dinner or grab take out on your way to a local graveyard for a picnic among the spirits.
Telling ghost stories and wandering around reading the headstones put an extra layer of spook on your last minute dinner date out.
Cooking Together
Trying out new recipes or tried and true ones is way more fun with a partner. Travel the world together in your kitchen. Cooking ethnic foods may potentially provide priceless stories.
Finding a groove with one another while moving throughout the kitchen and concocting meals, I think, is a great way to see how well you work and flow with the other person you are in relationship with. The act of cooking together creates a healthy connection in the relationship.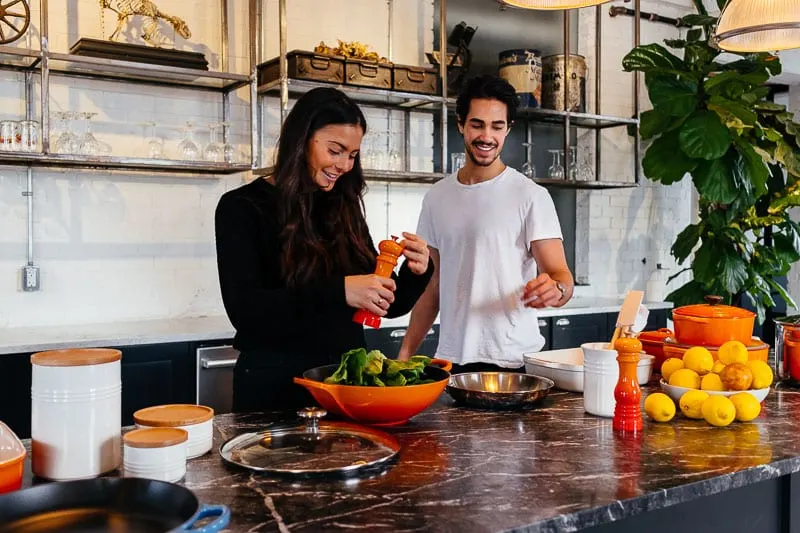 Canoeing
Lakes are an idyllic location for any date. There are countless activities that could be considered date worthy.
Canoeing would be at the top of the list for a relaxing, romantic date opportunity. Cruising around the lake with the serene views of nature around you can make memories you are not to forget anytime soon.
Binge Watch a TV Show
Every once in a while it is nice to veg out with your sweetie in front of the TV. Even more so if the weather is not being too cooperative for outside activities like on a rainy day!
Take this opportunity to snuggle up on the couch and start binge watching that Netflix show everyone is buzzing about on social media or find one that interests you two more. Even if you don't get through the whole season, you can continue to watch on your own and have discussions on what's happening or save the rest for that next lazy day date.
Reading at the Park
Head to the nearest park, pack a blanket, some beverages and a book you both enjoy. Take time to relax and lay out on a lovely, warm, sunny afternoon while you read to each other.
Tubing
Such a wonderful warm weather activity! I highly suggest you go buy a tube for about $25 because you are going to love this spur of the moment activity and renting a tube each time will be a waste of money.
All you need is two cars, sunscreen and some drinks for the river. You can find runs that are anywhere from an hour to 3 hours BUT if you embark on the latter make sure you are prepared with lots of beverages, some food and lots of extra sunscreen!
Some of the best tube runs we have done: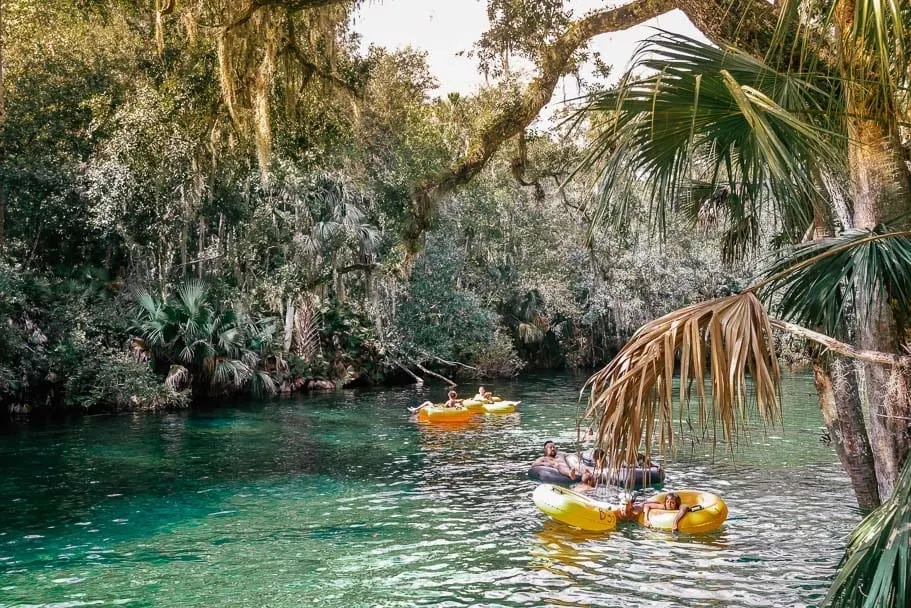 Learn Cheese Making
It is always fun to learn new food making skills and why not together?
Local dairy farmers usually put on classes to teach people cheese making as well as a little bit of animal husbandry so folks know what goes into the raising and milking of the animals.
Check in with the farmers at your local farmers market to find out who offers classes.
Foodie Tour
Popping up all over the place are locally owned, farm-to-table restaurants but even if you live in the city the list is always getting longer of places you want to get to and try because there are always new restaurants opening up.
This presents the perfect opportunity to take a Foodie Tour because you will be able to at least sample dishes from many of those restaurants on your list and then you can mark off the ones you like and dislike.
Pub Crawl
Seems like the new big thing over the past few years is the opening up of local microbreweries. An entertaining, last minute date would be to put together some breweries close by each other and perform your own pub crawl to sample different brews from different breweries.
Don't like beer? Hard Cider Breweries or even Liquor Distilleries are getting in on the action which means you can visit them and sample their creations.
Coloring Books
Engage in activities that are proven to be stress reducing like coloring. Adults can color too and there are coloring books made specifically for them.
The intricate drawings in the coloring books let us feel like children again but grown up at the same time.
Here is a great adult coloring book that you could enjoy together on a spontaneous date night!
Local Zoo
A day at the local zoo gets you out and about and supporting the animals that live there. A great spur of the moment date idea!
Zoos are a great learning opportunity that do not require you to purchase tickets in advance so you can dash over on any day you wish.
Atlanta Zoo (pictured below) is definitely one of the best things to do in Atlanta.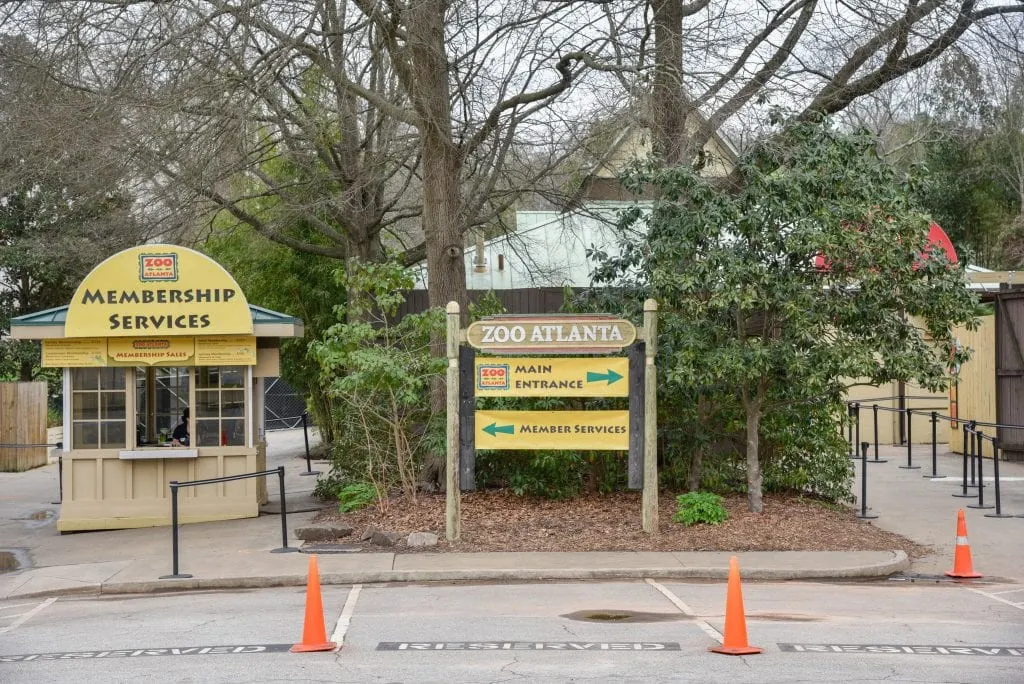 Go One Town Over
Act like a tourist and head to your neighboring city or small town. On the way over google some "not to miss" sights to explore, stroll Main Street and eat at a local restaurant.
People Watching
One of my favorite things to do is head to a local downtown restaurant with a deck on the main thoroughfare, grab food and a drink as you sit and people watch.
Take in Some Music
Pick up a local newspaper and look in the events section. In my city every night has numerous local artists performing their music at large and small venues all over town.
The genres are diverse as well so there is always something for everyone's taste or an opportunity to check out a new flavor of music.
Retro Arcade
Take a trip back to your childhood and go play some games at a local Retro Arcade where you get to play all those old games you thought had been lost to your past.
Don't have a Retro Arcade? Any arcade will be fun as long as you can both have fun challenging each other to silly games while enjoying just being with one another.
Below is a great example of a Retro arcade you will find in Asheville!
Puzzles and Popcorn
Dates at home do not necessarily have to involve just vegging on the couch and watching the television. Grab a puzzle and start working those brain muscles together to get it put together.
Turn on the tunes and talk to each other as you meticulously assemble together the picture spread out in tiny little pieces all over your table. Popcorn is always a nice compliment to this activity too.
Stargazing
On one of those gorgeous, crystal clear nights grab a blanket and drive out beyond the noise of city lights to find a place to park.
Once you get there climb on top of your car hood, throw down the blanket and gaze upon the little dots of sparkling points shining down upon you from high above in the heavens.
You could always bring along a picnic or just drinks and dessert to nosh on as you gaze.
Festival Fun
Seems every weekend there is a beer festival, bacon fest, cheese festival, hard cider fest, donut bake off, pie bake off, etc.
Festivals galore and on different topics that you will always be able to find some festival fun together. You can also find information on events like this in your local newspaper.
Mountain Biking/Road biking
Getting out and being active together is a great date idea. Free is another pleasant aspect of this date. You most likely already have bikes and gear if you are even considering this date so there is nothing to pay for other than the gas to get you to the trails.
There are always trails around and the aforementioned AllTrails App can also be filtered to discover trails suitable for biking.
Comedy shows
Can you agree that there is nothing better than getting red in the face, cracking up together and relieving stress all through laughter?
Similar to music, there are comedians performing all over the place and the local paper should point you in the right direction and venue to head to as well.
Beach Bummin'
Is there a beach that is within a suitable distance from you for a quick date get-away?
If so, jump in the car and get to beach bummin', strolling the local boardwalk, reading in the sun or splashing around in the cool waters of the ocean's waves.
If a beach is not an option there are lakes closer around with swimming beaches that are just as desirable.
Read more: 30 Fun & Romantic Beach Date Ideas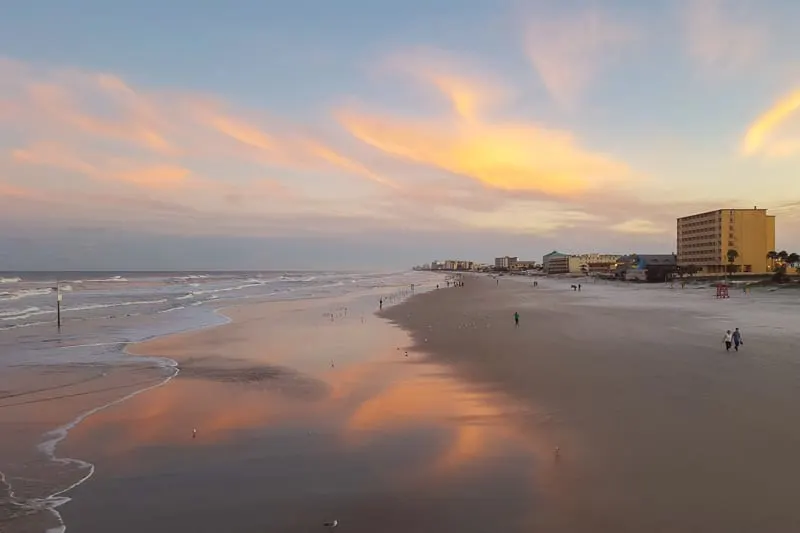 Sampling Food Trucks
Food trucks have increased in popularity over the past few years. So much so that there are now food truck rallies or smaller gatherings of food trucks that allow you to stuff yourself with numerous, tasty food options.
Make sure to make this a quick date when you are starving. A perfect easy date idea!
Friends Game Night
Date nights don't always have to be limited to just the two of you. Even last minute ones.
Call up your friends and see who else is trying to plan something for the evening, invite them over, pull out the board games or cards, ask everyone to bring drinks and/or snacks and…POOF….last minute group date has manifested!
A fabulous impromptu date night! If you are wondering what games to play, here are some of our favorite games for couples!
Comedy Tour Bus
Succumb to a great source of entertainment, laughter and learning interesting tid bits about your town as you two hop on a comedy bus tour.
The comedic actors that head these tours are absolutely amazing at their jobs and can bestow upon you a date that you might want to repeat again down the road. Some of these tours are BYOB and even stop at local breweries so check into that and come prepared for a good time.
Karaoke
For those late night, last minute dates karaoke is a fantastic choice.
Get silly, have a drink or two and then get up on that stage and sing your heart out and since this is a date, get up there together for a duet. No doubt you'll have stories to tell from this date option.
Taking in a Sports Game
Check out your local sports teams playing a hometown game. Usually, the minor leagues and local teams whether high school or college tend to be cheaper than watching the Pros play.
Even if the sport is not one you particularly enjoy watching, I find that the ambience at games is worth going out to and just hanging out. Another option for inviting friends along to this as well. More the merrier.
Backyard Fire Pit & S'mores
Backyard Fire Pit & S'mores is one of the best short date ideas.
When the weather it beautiful out and the days turn into evenings, seize the opportunity to gather up wood for the fire pit, all the fixings for S'mores, get the fire blazing and lounge about soaking up the fire's warmth and glow.
Drag Shows
Not exactly on everyone's "first thought" list but it should be because drag shows are a blast!
These ladies put on an amazing, sometimes hilarious, show full up with glitter, glam and glitz. Make sure this is an option for late night dates since they tend to start farther into the evening.
Lounge by the Pool
An Oldie but a goody. The pool can beckon to you for a quick date and dip no matter the time of day.
If you, personally, do not have a pool then, once again, ring up some friends with a pool and get a pool party going with just a few calls.
Casino Trip
Many of us have a casino within an hour of our homes so if you two have some extra cash on hand, pick up your sweetie and head down to test your luck at some blackjack or the slot machines.
You may lose or win but you will already have won with a quick little night out together.
Progressive Dinner
Remember that list of restaurants that you have been wanting to try out?
Another idea, besides a foodie tour, would be to pick out about 4 restaurants and then order them by appetizer, mini first meal, mini second meal and then dessert.
In this way you progress to each restaurant after each course and are still able to sample food from all the menus.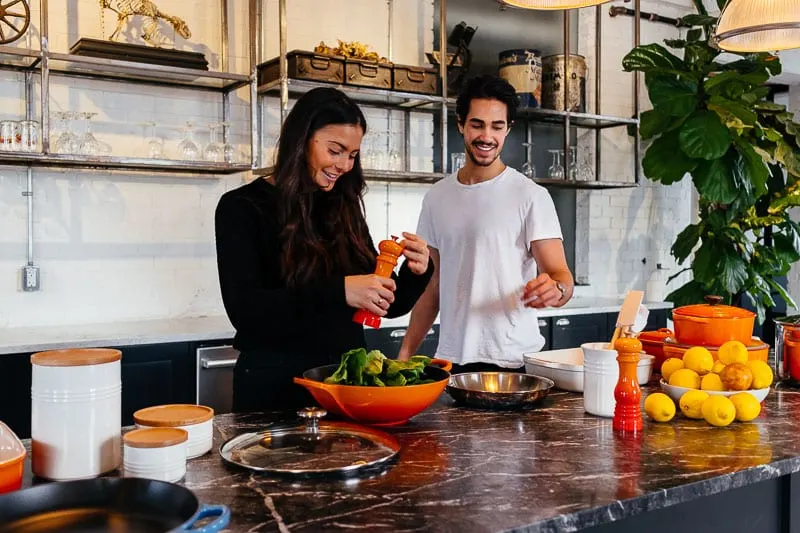 Impromptu Camping Trip
One of the best ever quick date ideas!
If you have the gear, then all you need is to make that last minute decision to put some provisions into the cooler and head out to your favorite camping spot.
Maybe camping options are not as close for you to just take a quick overnight trip too and if this is the case then turn to your back yard. Transform it into a makeshift campsite as you pitch your tent and use the fire pit for your camp fire. S'mores still welcome!
Go to a Pick Your Own Farm
Craving berries, apples, pears, peaches or it just could be pumpkin time?
Check around your area and find local farmers who allow guests to come to their farms and pick fruits and even veggies for themselves.
The two of you could head to the farm, pick your produce and head back to bake some recipes or spend a day canning all your goodies for later use.
A fun quick date!
Alternative Checkers
Playing games is another Go-To, last minute date but this game is a spin on the classic checkers game. They have those giant checker boards available which is what you will need to get to put on your table.
Instead of checkers take wine glasses and fill one side with red wine and the other with white. As you jump your opponents 'checker" glass you get to indulge in drinking it. Of course, if you don't like wine you can always switch it out with the beverage of you choosing but make sure the liquids are different colors.
Last Minute Date Idea Lists
The nice thing about being spontaneous is that there are not a great many details to have to work out and pay for.
The majority of the above mentioned activities are easy on your wallet or even free. Print out this list and hang it on the refrigerator so you can have it handy when trying to decide what kind of date resonates with you in that moment.
You could be out on one of these dates and it might lead you to have an idea on a spin on what is already listed or even inspire other dates you could take in the future. Keep an open mind and remember that even unplanned dates can be extraordinary and unforgettable.
More Date Ideas?
If you are looking for more fabulous date ideas, we have you covered!
Save to Pinterest!