Wondering how to get from London to Brussels by train? Fantastic! We'll show you everything you need to know.
First up – some disclosure because we have previously flown to Brussels before so we weren't sure whether train travel would be for us.
We are converted!
After our trip from London to Brussels by train with Eurail we are are all about train travel.
The train from EuroStar train from London to Brussels takes 1 hour 48 minutes and it's glamorous from start to finish.
We review the food, check-in & passport control procedures, comfort, wifi, baggage storage and more.
London to Brussels train
The train from London to Brussels was in short nothing but great.
When we travel in Europe normally we opt to travel by plane using a cheap, low cost carrier.
While this is certainly is affordable, the downside is that budget airlines can sometimes make a European vacation into a disaster (see our Wizz Air review for negatives of low cost airlines).
Our Eurail train from London to Brussels was fast, efficient and surprisingly very pleasant! We wondered why we ever messed around with flights after completing this route!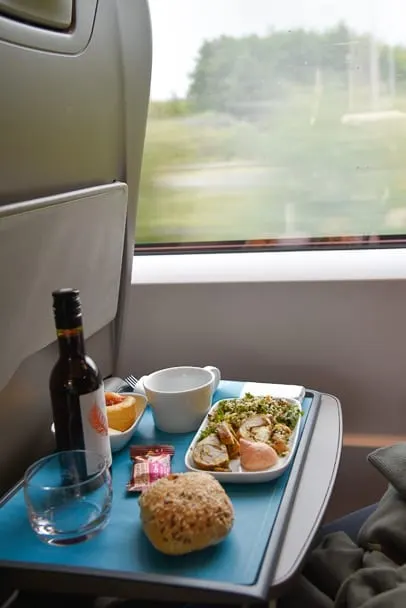 The check in procedure
The train departs from London St Pancras Station.
It is very easy to find the train. When you reach the station simply follow the signs which state "International Departures".
One part we hate about flying in Europe is the effort required to make an international flight. For a simple 2 hour flight, it takes all day!
You are required to arrive at the airport 2 hours before departure, check in (pray that the bags are not overweight), proceed through painful and often lengthy security before waiting in line like cattle to get on the plane (often having to transit in a bus, pressed up against a sick man or lady) Ew!
If you are still keen after all that, that's totally cool, here is a link to check for prices of flights during your dates.
We however, would HIGHLY recommend the faster and more efficient Eurail train.
For this train you are required to arrive and check in only 45 minutes prior to departure. We were held up on an earlier train and the staff kindly let us still board 15 minutes prior to departure. Now, I'm sure you will agree that that would simply NEVER happen at an airport.
When you arrive at your platform at London St Pancras Station you are required to proceed through security & passport control however, it was extremely quick. You are not required to get liquids out of bags or take laptops out etc.
From there, we were straight on the train and ready to go to Brussels. It was that easy.
The seats
We traveled in first class and the seats were wide and very comfortable.
The configuration of the seats was 2 – 1 in first class.
The very comfortable reclining seats come with power points to charge laptops and seperate power points for phones, a mirror and magazines.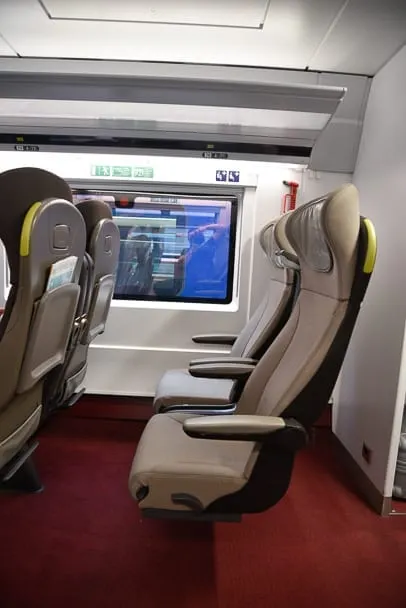 Meals and entertainment
The meals and entertainment onboard were very good.
We were pleasantly surprised to find our tickets came with meal and beverage service including alcoholic beverages.
We enjoyed delicious French red wine and feasted on a yummy asian style chicken meal. Like an international plane there was 2 choices of meal available.
The staff also gave us about 50 tea and coffee during the journey.
There was not entertainment tablets at the back of the seats however, there was free wifi onboard where you can use your own computer or tablet to access a wide range of movies onboard for free.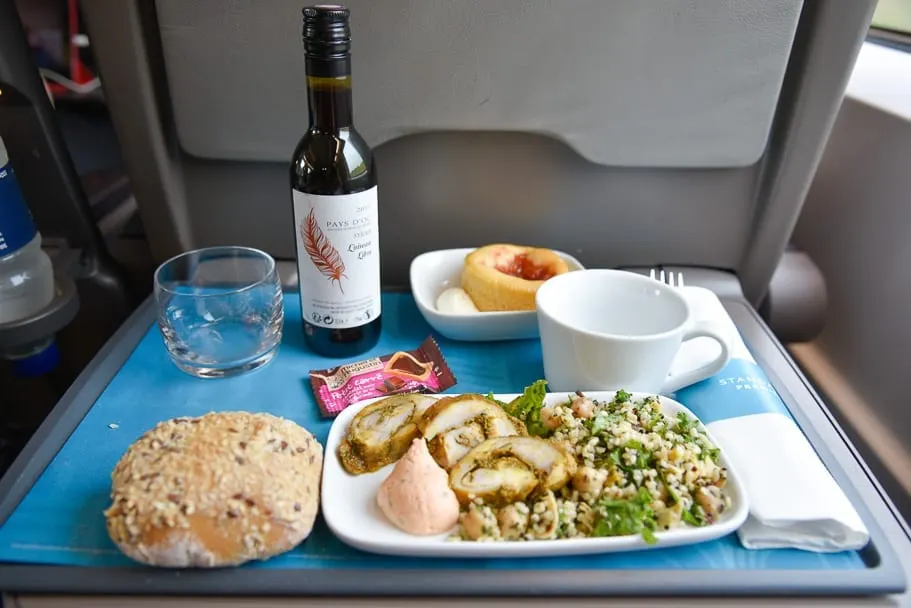 Luggage storage
Traveling with big bags it is always concerning as to where we are going to store them on a train.
It was no problem on this route at all – there was plenty of racks for big and small bags available.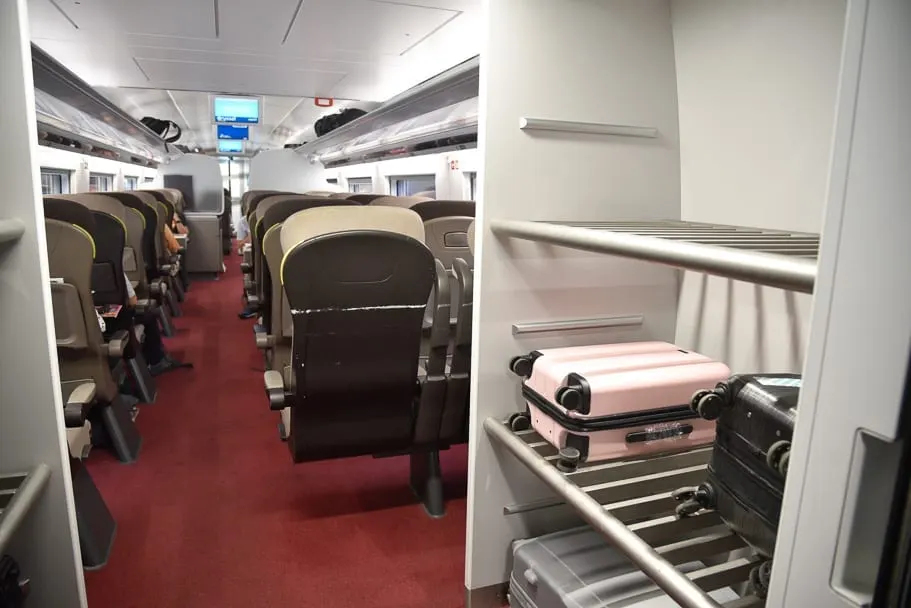 How to book your tickets with Eurail?
So maybe you're wondering whether you can use your Eurail pass to catch for the train from London to Brussels.
The answer is yes! And booking your tickets from London to Brussels with Eurail is very simple:
Firstly, go to the Eurail website. You can choose what pass you require under the tab "Eurail Passes". Select a global pass which allows you to travel between the UK and mainland Europe.
Once you have purchased your Eurail pass, it will need to be sent out to you in the mail. We didn't realise this and planned to take a trip immediately after ordering the pass. For this reason, make sure you allow around 1 month before your travel dates for the ticket to get to you. If you have an address in Europe you can leave less time but better be safe than sorry!
Once you have received your Eurail pass in the mail, you can start making reservations under "Plan your Trip" on the Eurail website. While not Eurail routes require reservations, on this particular route it is compulsory to have a reservation.
Tip: London to Brussels is a very popular train route. Many of the early morning train options were unavailable to us at short notice (leaving only the 3pm train available). If you need to be somewhere at a certain time, make sure you book in advance!
Do I need to reserve my seat?
For this leg of the journey from London to Brussels it is compulsory to reserve your seat as you are traveling on the Eurostar.
In addition to the cost of the Eurail pass, it costs around £30 to travel in second class and £38 to travel in first class in reservation fees.
Some Eurail train routes (like Brussels to Frankfurt for example) do not require a reservation. However, unfortunately, London to Brussels does require a reservation to board the train.
The benefit of having a reservation is that you are guaranteed that you will have a seat available and allocated to you when traveling this route.
Should I travel in first or second class?
If you are over 28 years of age, you are only allowed to purchase a first class rail pass. As we were 29 at the time of our travel, the second class option was not available to us.
As we like to travel in style, we would have selected the first class train option in any event. The first class Eurail carriages are much more luxurious, have more legroom, far far less people on the carriage and extra amenities such as power plugs to charge laptops etc.
If you have a first class pass, you can still travel in second class if you are desperate to make a route and no first class seats are available.
It is also cheaper on reservation fees if you travel second class.
More Trips with Eurail
See our train reviews for every journey we've taken across Europe with a Eurail pass. Here are a few highlights:-
Brussels to Frankfurt train – One of the funkiest bits about riding trains in Europe is you can order a stein of German weissbeer while you watch the stunning countryside roll by. Forget driving or flying – we're becoming rail converts!
Munich to Budapest train – we learned our lesson and reserved a compartment on the Kalman Imre sleeper train – one of the most unique overnight train journey's in Europe. It was great.
Budapest to Bratislava train – this EuroCity train was a pleasure. The seats were comfortable, there's no transfers and this train was only 25% full. Perfect!
Bratislava to Prague train – we continued our EuroCity train journey. We enjoyed the first journey but this was even better because we spent most of the journey in the awesome dining car.
Prague to Wroclaw train – travelling from the Czech Republic to Poland is a little tricky. You'll need to negotiate at least 2 transfers, which is pretty simple. We'll show you what to do.
Warsaw to Krakow train – the second best trains we've travelled on in Europe after the Eurostar are the high-speed trains in Poland.
Planning a trip London to Brussels? Save this train guide to Pinterest so you can find it again later!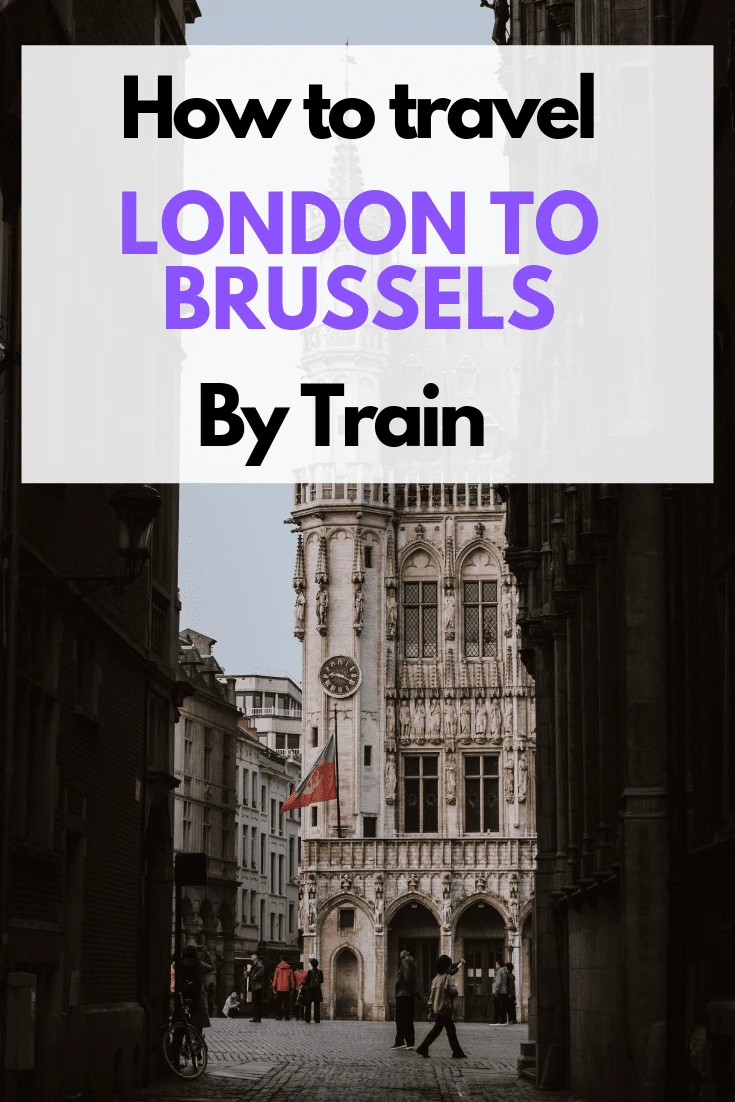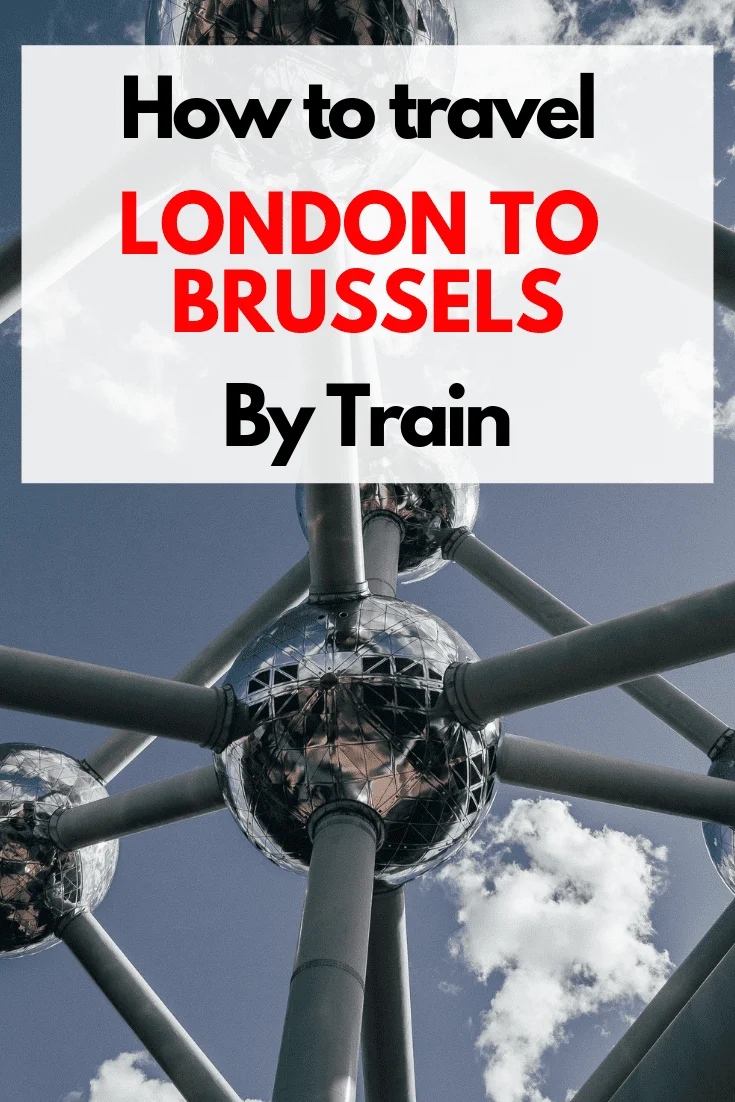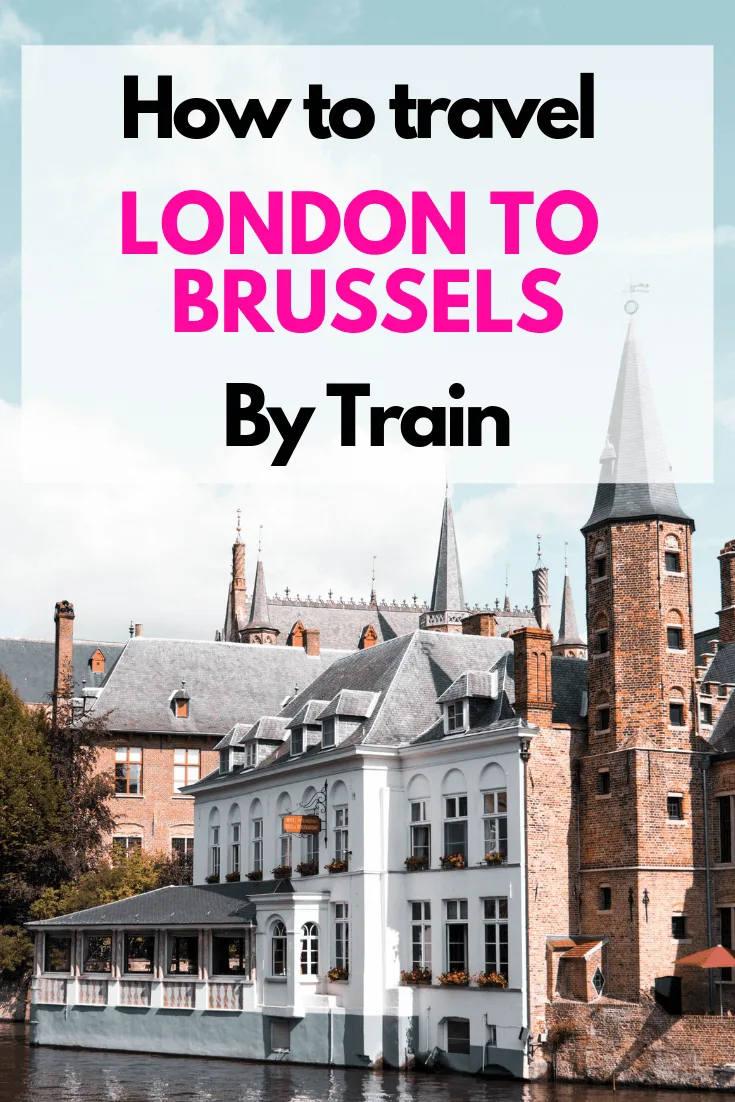 Disclaimer: We were sponsored by Eurail in this review. However, that does not in any way impact our views of opinions. As always, all opinions are our own.