Looking for Miami Date Ideas?
We have you covered! No more boring pizza night with these epic date night ideas in Miami.
If you are looking for the most romantic places and spots in Miami Florida, we have hunted down 50+ of the best, whether you are looking for things to do at night or romantic things to do for couples in Augusta during the day – we got you!
The best date spots in Miami right here!
Miami Date Ideas: 50+ Romantic Places in Miami
Unique date night ideas
South Beach Room Escape. Can you elude the police by breaking out of the escape room? You and your date stole some valuable diamonds and now you have to find a way out. With 3 different rooms to choose from, we'll see who has what it takes to break free! Good luck! A fabulous rainy day date in Miami.
Hollywood Hot Glass. It's nothing like blowing into some smoltering, hot, liquid glass to solidify your love. Create a specialized piece for your date and show them why you wouldn't break their heart. They even have a contest to see who has the best design, and the winner gets their idea created by one of the artists!
Basement Miami. The weather is always nice here, but just in case you want some winter time fun, Basement Miami offers indoor ice skating! Along with bowling, roller skating, and a spacious indoor basement club, you two can roll, bounce, skate and shake! Let the music and nightlife take you away. One of the best date spots in Miami.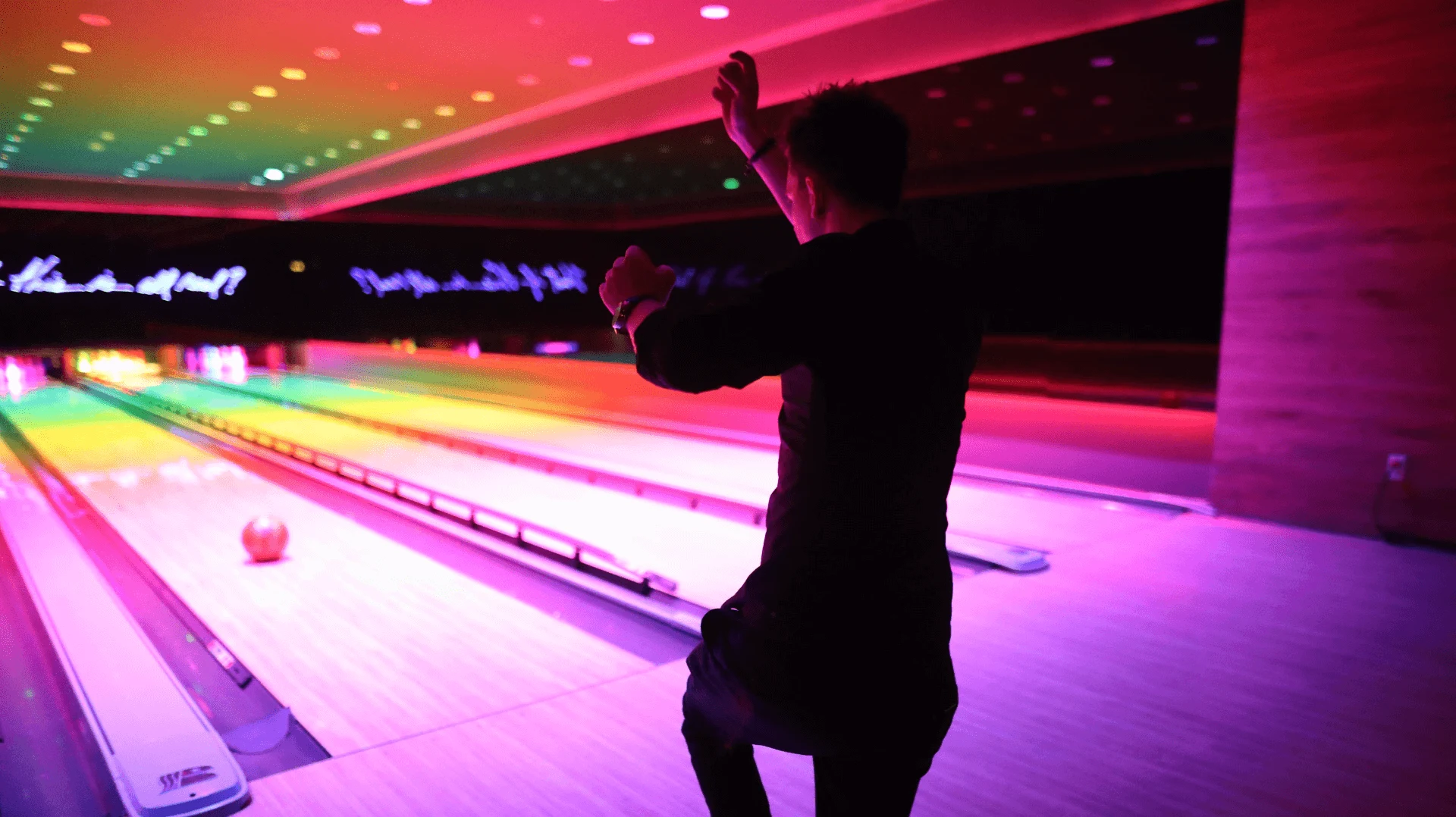 Wynwood Graffiti Experience. Grab some spray paint cans and learn to become a Graffiti artist! Get lessons from a professional and create some unique art and take pictures to display on your wedding day! I can see you two now, graffiti love!
Sip, Savor, and Salsa. Sip on some margaritas and dance the night away! Take some salsa lesson from a professional, and Cha Cha slide to your date with a rose or two. Give them something to look forward to when you do your first dance together after the ceremony!
House of Food Porn. Dirty minds think alike I see! But this place has naughty and nice food and drinks! Again, since Covid is working on turning us into loners, make sure you book your reservation ahead of time to ensure a safe and enjoyable food porn experience. Family owned and operated in the little Haiti neighborhood in Miami, you'll have an opportunity to meet the chef and see who's behind the porn, I mean food!
Miami Selfie Museum. Hold on, first let me take a selfie! Ok now that I've gotten that out of the way, let me tell you about this cool, IG in real life place! This social media inspired selfie museum lets you bring your camera or camera phone and flick it up for the best selfies the internet has seen. Take some couple selfies to show off your date and make sure your hashtags is your wedding date!
Prohibition Miami Restaurant and Speakeasy. During the era of skat, jazz, and juke joints, prohibition was a time where relaxing over some cocktails helped you forget about the outside world. The prohibition Miami restaurant and speakeasy specializes in tasty cuisine and prohibition era style cocktails! Tom Collins, anyone?
Santa's Enchanted Forest. You can start planning now for this fall/winter time fun in the heart of Miami! Yes you get to enjoy rides, food, Christmas lights and even get to take a few flicks with Santa! Make sure your date knows that your lap is the only one to sit on. Check the site to reserve your tickets and for the schedule of the upcoming shows and attractions!
The World Erotic Art Museum(WEAM). Spice things up and take a tour of Miami's erotic museum. They have the United States largest collection of erotic art. This date may be rated R, but we're all adults right? This exhibit may ignite some electricity between the both of you and get you in the mood.
Upper Buena Vista. So you two have done a lot in Miami and need to recharge, regroup and rebalance. Upper Buena Vista is the perfect Oasis to holistic healing, fresh healthy foods, and some venues to shop and support locals who cherish their ancient indigenous traditions. Escape to a place where you can sit under the Kabala tree and tap into one another's hearts.
Free & cheap romantic activities in Miami
South Beach. Miami has plenty of things for you to do. Every once in a while you want to save money and go easy on your wallet. Pack up some light lunch, a blanket and umbrella, and sit at the golden sands of South Beach Miami! Soak up some sun and listen to the waves crash against the shore as you and your date plan for future dates.
Art Deco District. Take a self guided or guided tour of Miami's infamous Art Deco District. Right on Ocean Drive, you get to see what the artists have to offer! Graffiti, hand painted murals and more! And most importantly, it's free!
Villain Theatre. This comedy theatre is unlike any other! Offering free shows, you and your date will laugh until the sun comes up! They offer open mic nights to see if you have what it takes to be the next comedic star, and even Tape Tuesdays where you can keep a tape of your set to show your grandchildren.
Latitude Restaurant and Bar. This warm and inviting outdoor/indoor restaurant and bar brings live music to the public every weekend! Walk along Broadwalk and take a seat with your date and enjoy some convo and music on the house!
Miami Beach Boardwalk. You two have been partying, exploring, and I'm sure you've been drinking right? Take a day to just people watch, enjoy the weather and scenery and take a romantic walk along the boardwalk. Lined with palm trees and benches for you to rest your feet, sit and watch the sun rise or the sunset and you'll have time to wind down and figure out where the wedding will be!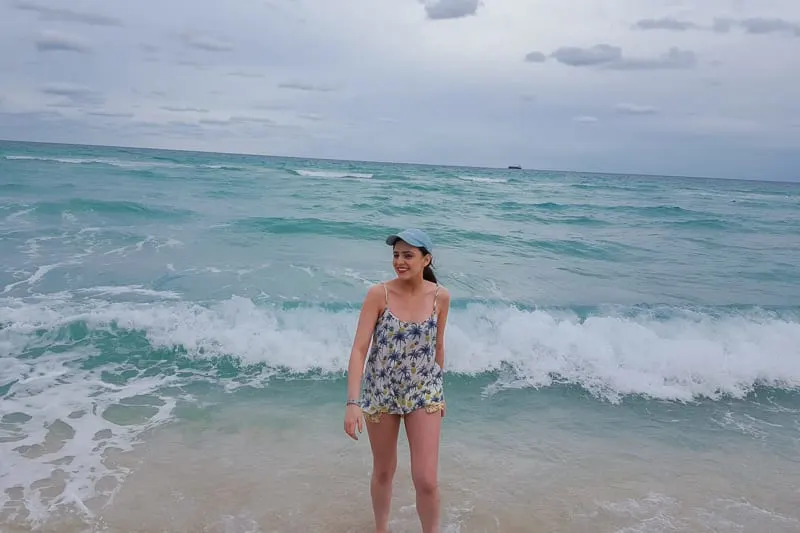 Casual fun date ideas
A Taste Of South beach food tour. Put on some comfortable clothes and get ready to be stuffed! Take a tour to see the best places to eat with cuisine from all over the world, and learn about the history of south beach Miami. Making 6 stops will give you and your date a day full of food and good company. One of the best first dates.
Lagniappe. Offering up some chill, grilled, and relaxing vibes, this upbeat bar and tapas grill is sure to keep the date going throughout the night. Every day is happy hour, live music everyday, and Miam's finest charcuterie! No reservations required! Just walk in and get ready to enjoy!
P.A.M.M. A twist to Miami's party scene, this contemporary art museum stands out. Floors full of diverse and eye capturing art work let's you get cultured before heading out to the busy strip.
K1 Speed. Start your engines please! Zip around this go-kart track and race to the finish line! After you've had your adrenaline rush, you can go to their food lounge for pizza, wings and other goodies. If go-kart racing isn't your thing, that's ok too, they have arcade games, cyberplay and billiards that give you more opportunities to challenge your date.
Malibu Farm. Straight from the farm to your plate, is the motto at this premium pier dining restaurant. Offering small alfresco portions, whether you're vegetarian, vegan or carnivore, the menu is sure to wow you. With a private view of the water, Malibu Farms strives to bring you the freshest ingredients in their food. Take a stroll down the pier, and enjoy a relaxed but fine dining experience for your date night!
Candleland Miami. Heat up your date night with some hot wax and let it set and form into a candle of love! Too much? Ok well, take a trip to this candle making venue for you and your date to make some memorable creations! With over 20 fragrances to choose from(you can make it fragrance free if you like), you two get to take your candles home!
Doraku Sushi. Dēto no yoru(date night)! Grab your chop sticks and kimonos and enjoy the freshest sushi and saki! Traditional style Japanese sushi and Izakaya, Doraku gives you a chance to travel to Japan in Miami!
The Bass. Located in Miami's historic art deco district, The Bass is a contemporary art museum that is uniquely profound and captures the latest work of the art world. With glass walls and stair cases, this bright and open art museum welcomes you to come and take a tour. If you want to make it more intimate, you can reserve the museum for you and your partner!
Gramps. No not your grandpa, not saying we don't love gramps, but gramps pizza bar! Offering some of the best pizza Miami has to offer, with cocktails that will have you buzzing for the rest of the night sit outside and enjoy your date over a pie and a few shots!
Florida Panthers. Suit up and get ready to see a fight, well maybe. I mean with hockey you never know what type of added entertainment you'll be seeing. Hockey is a thing in Miami and even though the weather is warm they still enjoy an ice cold brew with a game on the rocks!
Magic City Casino. Ok, so this is to see if your date is your lucky charm or not! Visit the Magic City Casino and play one of the 800 plus state of the art slot machines! Become a member and get exclusive discounts and deals on days where you might be able to play for free!
E.R. Bradley's Saloon. I know it seems like all they do in Miami is drink, and you're right! Just plan on Uber or Lyft and maybe a couple of Advil if you and your date can still pull a few all nighters. Start the weekend drinking off at this upscale but down to earth saloon. A wide variety of cocktails, breakfast and even late night menus will make you either stay all day and drink or stay all day and drink!
Nikki Beach. Come dressed in your causal clothes or swim wear with a cover up and enjoy live music, drinks and cocktails. This private sector of Miami let's you rent out the restaurant so you and your date can have an all exclusive VIP date for two!
Romantic date night ideas
Crazy About You. Yes you could be crazy about your date, but we're not sure if that is a good way to start off your romantic date night, just tell them you like them a lot. Crazy About You is a romantic restaurant that serves family or french style and has the perfect beach front view. Intimate music and dim lighting, creates an atmosphere for two lovers. Let me give you two some privacy.
Miami 30 minute scenic flight. Soar across the Miami sky and set the tone for your date. You will cruise above Biscayne Bay, see luxurious mansions like Hibiscus, and have a full 360 view of the infamous Downtown Miami.
Sunday Brunch at The Biltmore. One of Florida's traditions, Sunday brunch just got fancier! With an array of menu options to choose from, there is something to eat for even the pickiest of eaters. There are 3 allotted time frames for brunch and reservations are recommended. They full up fast so hurry!
The Tea Room. Tea anyone? Enjoy an exquisite tea room experience with delicious finger sandwiches to show off your classier side. Pinky's up! They have an additional menus available and reservations must be made 24 hours in advance. The Tea Room can also be reserved for a more intimate private event.
Island Queen Cruises. A private cruise for two or a tour on a luxurious cruise ship that the millionaires enjoy. I say both! You can ride along the coast of Miami with champagne flutes high in the sky, or sipping cocktails and letting the wind sweep you to more fun in the sun!
Tao Spa Miami. I'm pretty sure things have been nothing but fun between you two, so let's take it up a notch and enjoy a romantic couples massage at Tao Spa. Rub away those stuff muscles and joints and maybe even fall asleep hand in hand.
Seaplane flight tour and brunch and Florida Keys. Cruise along the clear skies of Miami on this private plane and land on a secluded beach. The blankets and food are set and ready for you two to enjoy! Great weather and wiggling toes in nthe sand, what a romantic way to fall in love.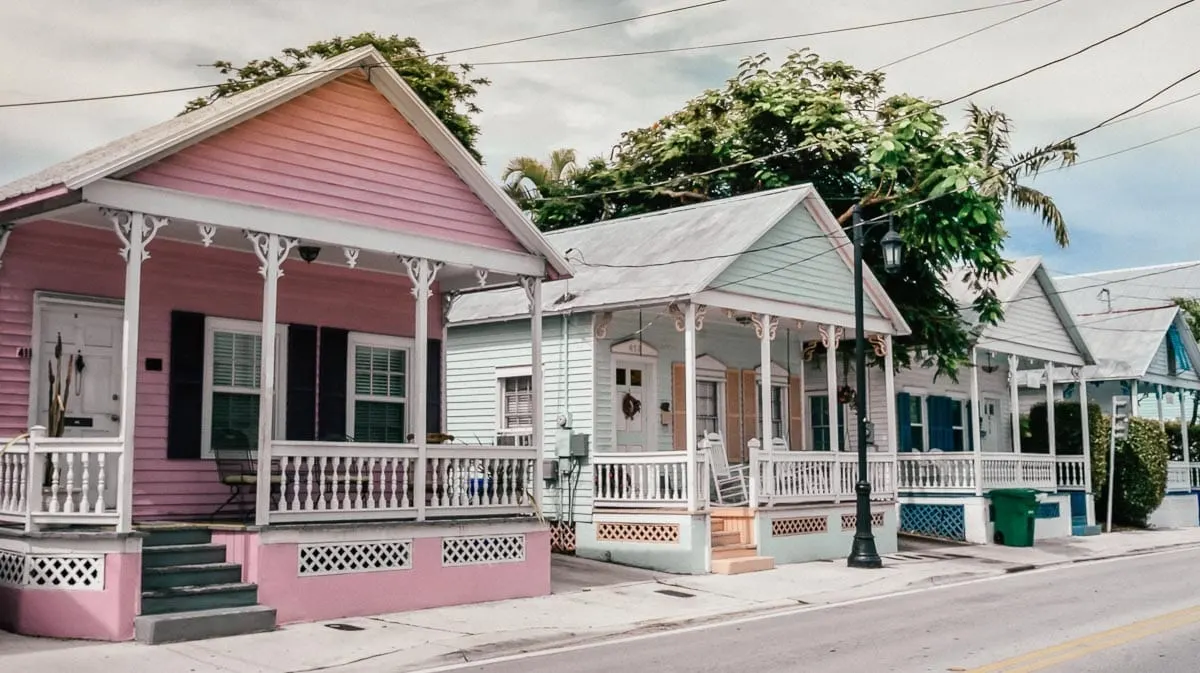 Adventure/Nature date night ideas
Skyward Kites. Just like a kite, throw your love into the wind and watch it soar! Skyward Kites has plenty of fun things to do! Once you're done flying your kite, you two can relax at their Haulover SandBar and feed one another ice cream to cool off!
Jet Ski Miami. Grab your safety vest and bathing suits to go for a 2 hour jet ski safari to swim with the dolphins! This tour will give you an up close and personal view of why dolphins are so cool and maybe you'll get to touch one!
The Edge Rock Gym. If you have vertigo, then this might not be the ideal place for you. You can climb the wall in this 14,000 square foot gym and see if your date can meet you at the top! They have a gym capacity meter on their site to check before arrival, since the pandemic is adamant on keeping us apart.
John Pennekamp Coral Reef State Park in Key Largo. Dive into Miami's blue waters on a snorkeling excursion! With your own private guide, you will get to swim with the coral reefs and fishes. You knew know what type of fish or oceanic life you'll see!
Fairchild Tropical Botanical Garden. Started in the early 1900's by Dr. David Fairchild, his mission was to travel the world and gather exotic plant life to show the world. Filled with a wide variety of plant life from across the globe, this date night is filled with lush gardens, beautiful views and a few cafes to enjoy while on your tour. If you want to see the entire garden, plan to stay for about 3 hours. Trust me, you'll enjoy it!
Florida Hikes. Experience an outdoor camping experience either primitive style, or in a cabin. Florida Hikes offers various trails and bike routes for you to tour the deep green forests along the beaches of Miami. If you two want a more secluded date, you can hike and camp on one of their many islands. Sit by the fire and snuggle up.
Miami Flyboard Adventure. Have you ever wanted to walk on water? Well, maybe not walk, but fly above water? Either way this date will give you two something to aim for. Floating 20 feet above the water, it'll really feel like you're flying! A good way to show your partner that you are literally above the rest! Happy soaring!
Gumbo Limbo Trail. Take a hike with your date in this jungle of gumbo limbo trees, palms and more. A nature walk full of mother earths best sounds. Make sure you've got your bug spray and sun hats, and enjoy this private time.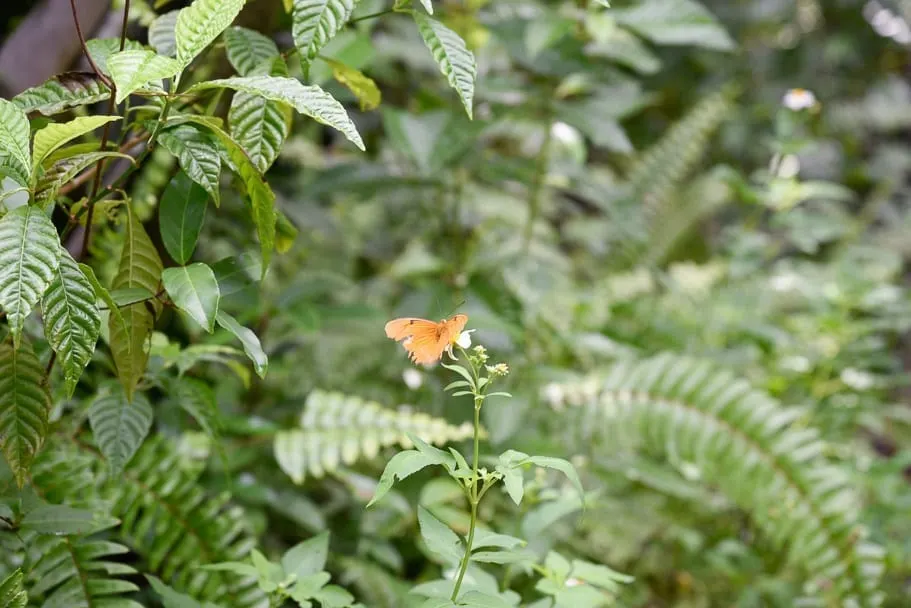 Date night with deals
BarMeli69. For a touch of Mediterranean and French wine and cuisine with weekly happy hour specials, BarMeli69 will give your date night some flare! Indoor and of course outdoor dining options are available. With live music and private wine tasting packages, you two are surely ready to dance into one another's hearts. DJ, cue some love songs please!
O Cinema. Bringing you local, classic and diverse entertainment, this theatre is one of Florida's only nonprofit, community based theaters. From classic screenings from up and coming actors, the shows here are truly one of a kind. If you become an O Cinema member, every Monday you get 20% off tickets! They also offer discounts for military personnel and college students! And cut!
Top Golf. With half price Tuesdays and $15 unlimited plays everyday, Top Golf makes it feel good to be frugal. There's nothing wrong with it of course, but it's always good to know when someone cares about saving you a few coins! Featuring themed courses you're sure to have a blast! If you need a few lessons to clean up your swing, they offer classes too.
New World Symphony. A place where music and concerts are taken to another level. Check their calendar to see all of their up and coming events! Some of their performances are free to the public and they even have live concerts at the park! Bring your blanket, a bottle of win
Yello Creative Arts and Events Center. Every third Thursdays of the month, visit the Yello for their around the world vegan cooking series. The event class is free to watch chefs cook up some delicious vegan eats! Walk around to enjoy the crowd and get a nibble of what the chefs prepare!
Yard Bird. For a down home, southern style, smackin' good time,visit Yard Bird for Miami's best bourbon and southern food! Voted America's best restaurant by Forbes magazine (we all know Forbes is the upper echelon of knowing who's hot), this place will give shrimp and grits a totally new meaning! You two can smack your lips and fingers as you sup some of the best bourbon Miami has to offer!
Grails. Wynwood has tons of bars, restaurants, and clubs to choose from, but Grails stands out! An indoor/outdoor bar and restaurant, lined with vintage sneakers for all you sneakerheads, and a Miami Vice decorated back patio. Happy hour makes everyone happy with their signature sneaker shots and bar eats!
Mama Tried. I know you're probably reading, like mama tried? Yes, mama tried, all of our mamas tried. This restaurant is owned by a collective group of people from all backgrounds, they just wanted to start a neighborhood bar with good eats and a tribute to all the moms that tried! Happy hour is every day and the prices are cheap and the drinks will make you call and thank your mama! This makes me want to call my mama right now, I'll be back.
***
More Florida: