If you are looking for a beautiful walk in Cambridge don't miss Milton Country Park.
Milton Country Park
This park is truly a perfect stroll in Cambridge.
Unlike Wandlebury Country Park (which can be a little scary) due to the isolation of the park and the limited people around, Milton Country Park is an absolute delight with plenty of normal looking humans enjoying nature.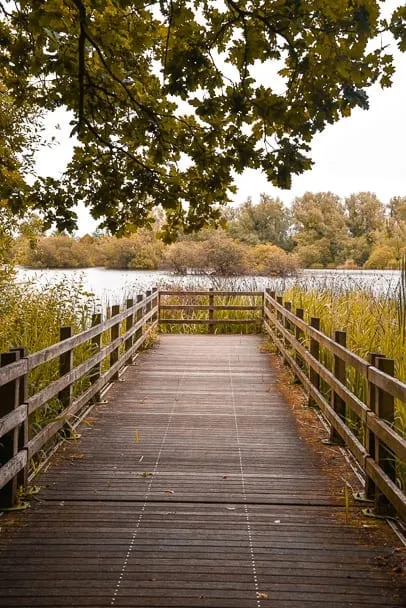 Walks & Playground
We didn't notice any designated walks at the Country Park. It is one long path that adjoins the entire park.
The park was popular with all ages – we saw everyone from children to an old people enjoying the park.
If do you have children, there is a great playground in the park with a flying fox. Us big kids even enjoyed it!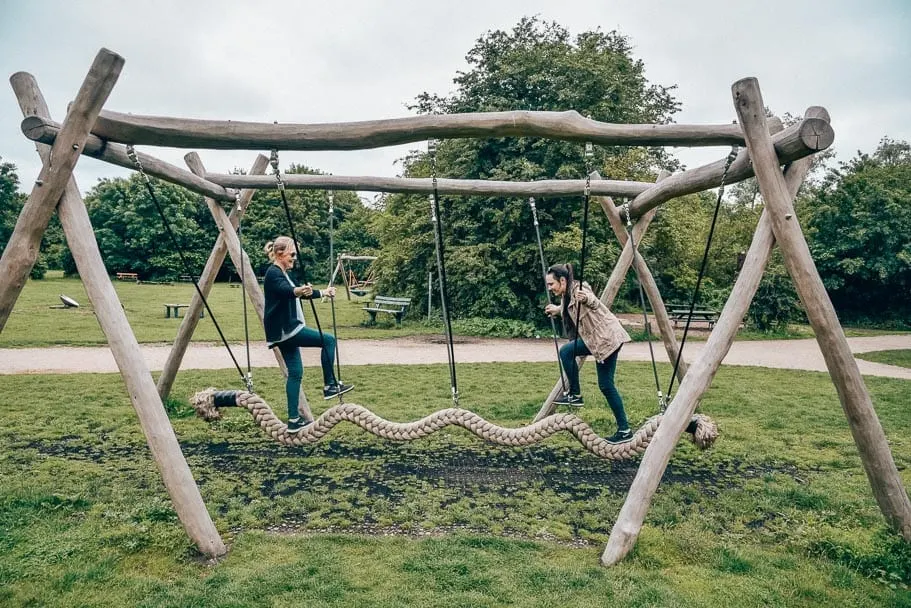 Fishing & Swimming
If you are into fishing you can go fishing in the lake at the Park.
We saw a family with fishing rods while we were walking around the park.
While the lake might look great for a dip in the summer, signs indicate that it is no good for swimming. The signs state it is too deep and cold for swimming so beware!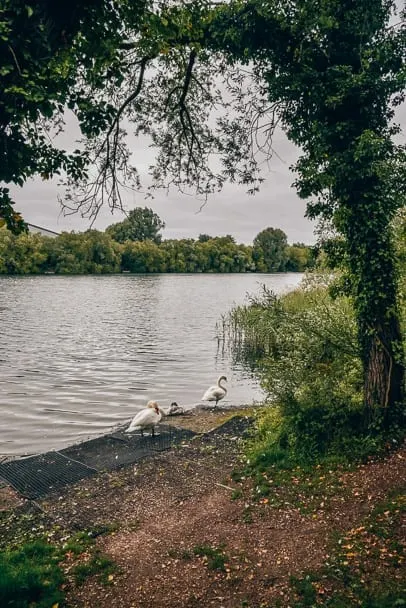 Country Park Wildlife
Unlike Wandlebury Country Park where we did not see any wildlife during our walk, we saw quite a bit of wildlife at this park including chipmunks, baby swans, ducks and birds.
Milton Country Park Cafe
At the beginning of the park is a small, quaint cafe with food and drink available for purchase.
We arrived to the park for a late afternoon walk (around 5pm) and the cafe was closing.
If you would like to BBQ in the park it is permitted by arrangement with the park only. It is necessary to contact the park in advance to ensure weather conditions are suitable for BBQ.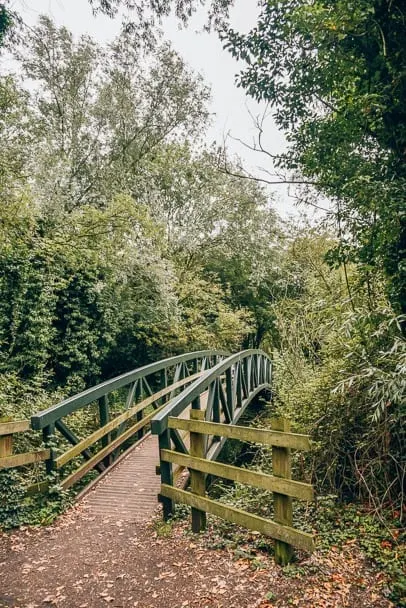 Parking
Parking is charged based on how long you are visiting the park.
For up to 30 mins it is £1. For 30 mins – 2 hours it is £2.50.
It costs £3.50 paid by credit card for all day parking.
Near the parking is a toilet block.
We loved our time in the park and would highly recommend it for a picturesque walk in Cambridge.
Save Milton Country Park to Pinterest (so you can find it again later!)