Looking for the most romantic places in the US for couples?
If COVID's got you down, never fear, there are so many beautiful places to visit in your own backyard which are absolutely perfect for a romantic getaway! Sometimes all we can do is dream of Paris or London but what's the need when there are so many romantic cities in the United States staring right at you in the face, waiting to be explored?!
Some of these towns we have visited and some we have researched and added to our couples bucket list of things to do before we die. Whether you are looking for an action packed vacation where you are go go go all day or a sleepy beach town where you can kick back and relax, we have you covered with 30 of the most romantic cities in the US!
Best places to visit in the USA for couples
Asheville, North Carolina
This location is not only a place for romantic gatherings but, it's an alluring destination for any couple. The town has an electric vibe with its different shops and restaurants.
Known as the home to the Biltmore Estate, offering tours of the landmark year-round. The scenery of the mountains, as well as the thriving art and music scene, gives couples plenty to do and see. If you're looking for adventure, skiing and snowboarding or cozying up to a crackling fire after a long day on the slopes, you will definitely make your SO's day one to remember.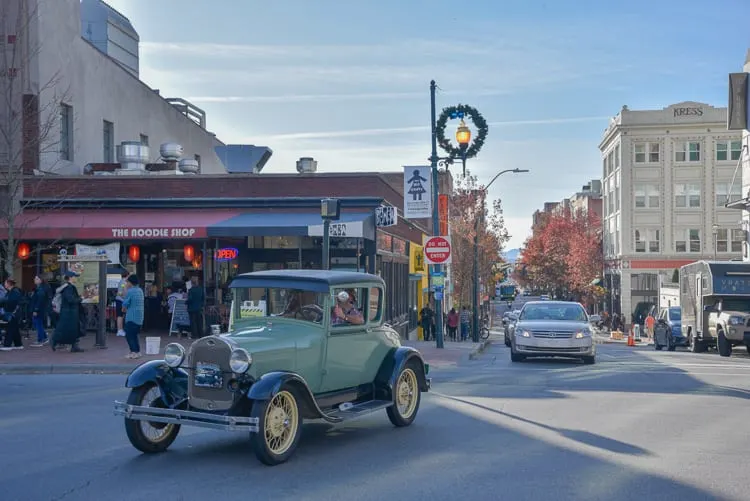 Aspen, Colorado
Aspen, Colorado is a great destination for couples. Whether it's cozy nights at a winter ski resort or hiking along a trail, couples should check out this destination. Aspen is a charming mountain town in the Rocky Mountains in central Colorado. A great city to visit for skiing.
During the winter and summer months, the old mining town is perfect for couples. Should Aspen be too expensive, you can always visit the old western town of Glenwood Springs, nearby. Make sure not to overlook the natural hot springs pool and the Yam pah Vapor Caves.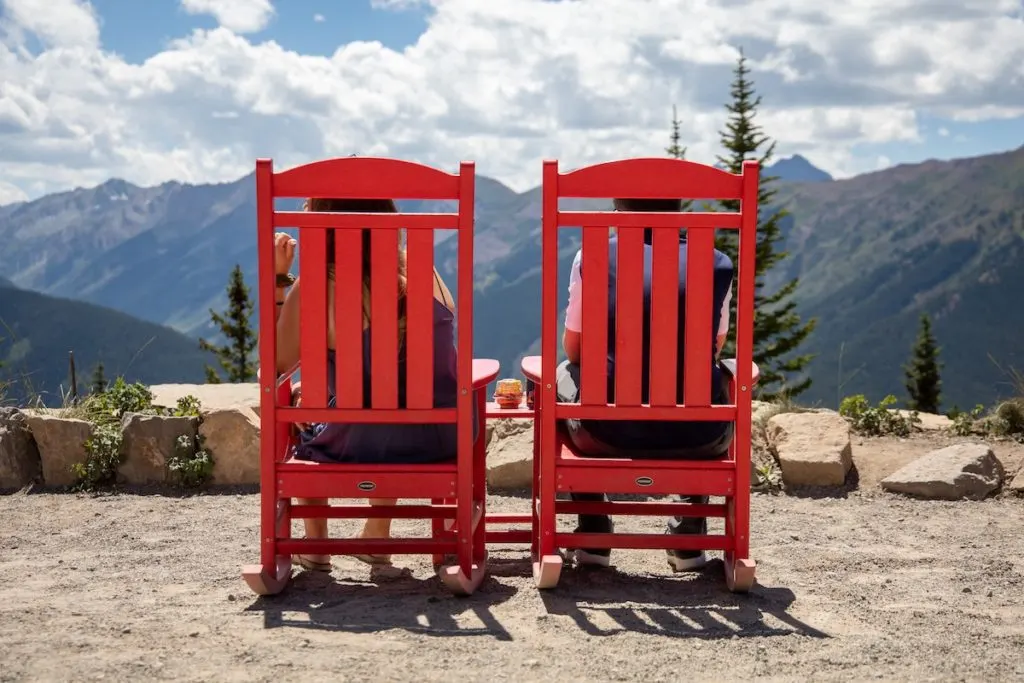 Booth Bay Harbor, Maine
Booth Bay Harbor, Maine, is an excellent romantic getaway, located in the middle of nowhere, but still a busy town. You can hike or cycle in the woods, take a boat tour around the harbor, with plenty of restaurants to enjoy.
Don't miss the awesome Lighthouse – this iconic building has been around for more than 100 years and is well worthwhile to check out. The view from the top of this lighthouse is breathtaking.
One of the best places to visit in usa for couples.
Carmel-by-the-Sea, California
When visiting Carmel-by-the-Sea, there's tons of things to get into at Monterey County, but the calmness of the town stands out for couples looking for a relaxed vacation.
The atmosphere is perfect for couples escaping their busy lives. It's a beautiful city with lovely picture-postcard views and outdoor activities, like biking along the coast.
If you want to watch the sunset, head to the beach for a wine tasting at Carmelo Vineyards. Take a walk on the Point Lobos State Reserve Trail. The city boasts more than 300 miles of scenic coastline, art galleries, vibrant nightlife, and wineries to enjoy.
Charleston, South Carolina
Charleston, South Carolina was founded in 1783, remaining a port of call for many of the world's greatest sailing ships. Charleston is rich in culture and nicknamed the Holy City, because of the large number of churches and religious sites. The city is the gateway to the scenic Low Country Islands.
Charleston has more than 80 restaurants, 32 public parks, 26 miles of walking trails so it is the perfect place for couples who like a holiday on the go. Golf lovers will be happy to know it is also a great place to get a spot of golfing in.
Don't miss the Charleston City Market where you can buy fresh produce and goods from local vendors – always a fun activity!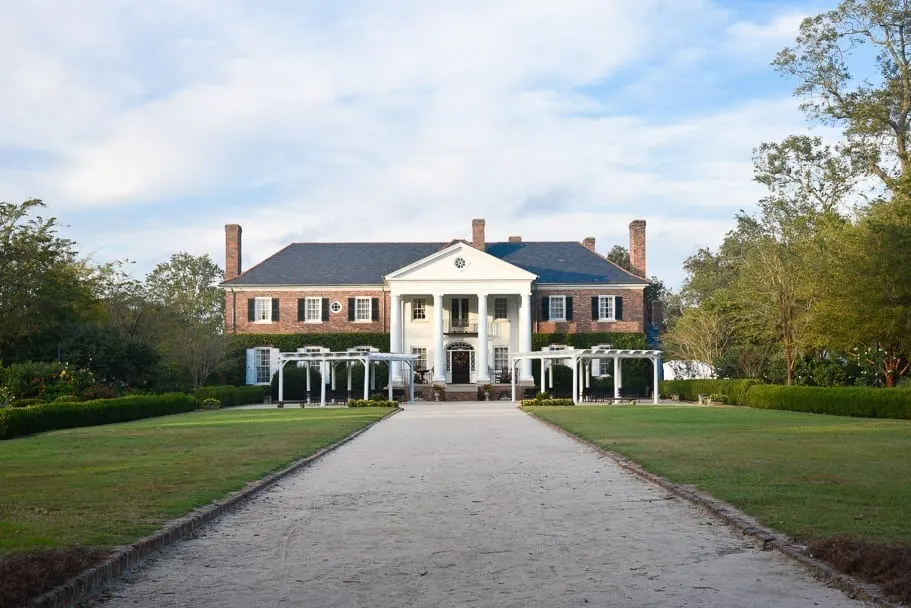 Chicago, Illinois
Chicago, Illinois is great for couples because of the delightful architecture and rich history it has to offer. You don't have to live in Chicago to love the city.
There's tonnes of fun things to do for couples in Chicago including taking a boat ride on the river, checking out the skyline at night, or strolling through Millennium Park. If you are looking for more, then go and see the Navy Pier, where there's plenty of rides that'll make any date fun!
Duluth, Minnesota
Duluth, Minnesota is a romantic getaway for couples because of its scenic views and activities. Duluth's beautiful views of Lake Superior are breathtaking, offering an incredible opportunity to enjoy nature together. You can go on a boat ride, walk along the pier, or take in some live music at one of the many awesome restaurants in the city.
The city also has many attractions to check out while you are there, such as the iconic Canal Park. There are also many scenic trails, restaurants and shops that are all within walking distance from one another.
Estes Park, Colorado
Estes Park is a really cool town located in the heart of the Rocky Mountains. Couples will enjoy this destination because of the amazing scenery and epic activities in the region. When at Estes Park, you can enjoy hiking, bike riding or simply decide to relax by the river.
If you are an active couple, you will be happy to know that the town has over 300 miles of hiking trails. There are also multiple biking options, if you prefer this activity, from easy paved paths to rugged mountain biking.
A great year-round destination with activities to keep you busy no matter the season. With views of the Rocky Mountains, you'll never run out of reasons to fall in love again.
Eureka Springs, Arkansas
Eureka Springs, Arkansas, is a small town in the Ozark Mountains. Voted as one of the most romantic destinations in America, featuring Victorian-style architecture, natural hot springs, scenic mountain views and plenty of local artisans – is it certainly a winner.
Nicknamed "Little Switzerland", due to the winding roads, remarkably nice restaurants, tours of the Folk Center and carriage rides around town, you really can't go wrong if you are looking for a cool place for a romantic getaway.
If you're looking to get away from the hustle and bustle, you'll find it in this small romantic city. It is a retreat for couples because it is not far from Memphis and still feels like an escape from reality.
Top Romantic Getaways in 2022
Finger Lakes, New York
Finger Lakes, New York is a small town in upstate New York, known for its upscale resorts, wineries, and easy access to national parks. Sutherland House Victorian Bed & Breakfast, is the most popular place to stay for couples traveling to the area.
Due to the large number of lakes in the region, Finger Lakes has been dubbed the "Valley of the Lakes". Hiking the trails of the Taughannock Falls State Park, horseback riding in Glen Watkins, and visiting nearby parks are some of the most popular activities to do.
Fort Myers, Florida
This romantic destination has plenty of white sandy beaches, palm trees, and great food. If you love shelling go here as it is one of the best places for shelling in America!
Aside from shelling, there's countless things to keep couples busy during the day, like shopping, then in the evening, take a moment to watch the sunset on the beach – this area of Florida has pretty darn cool sunsets.
If celebrating an anniversary or on a date, romance in Fort Myers ensures a bit of adventure. Riding through the city on bikes or signing up for a dessert class at the famous Norman Love Chocolate Salon is a cool idea. Whatever you choose, Fort Myers is a place for lovers.
Kauai, Hawaii
Kauai, Hawaii is a perfect place for couples to have a romantic getaway. The beautiful scenery and warm weather will make you feel like you are in paradise.
If you need some time alone with your significant other, Kauai is the perfect place for you to enjoy as there are a lot of secluded beaches. For the more active couple, Kauai has also has some great surfing beaches. Another great place is Oahu.
If you don't want to get in on the action, surfing can be watched while sipping your morning coffee or evening cocktail. The views in this area are amazing and will totally distract you from the stresses of everyday life. This is a great vacation spot for couples looking for something romantic, but also want to enjoy themselves with fun action-packed activities.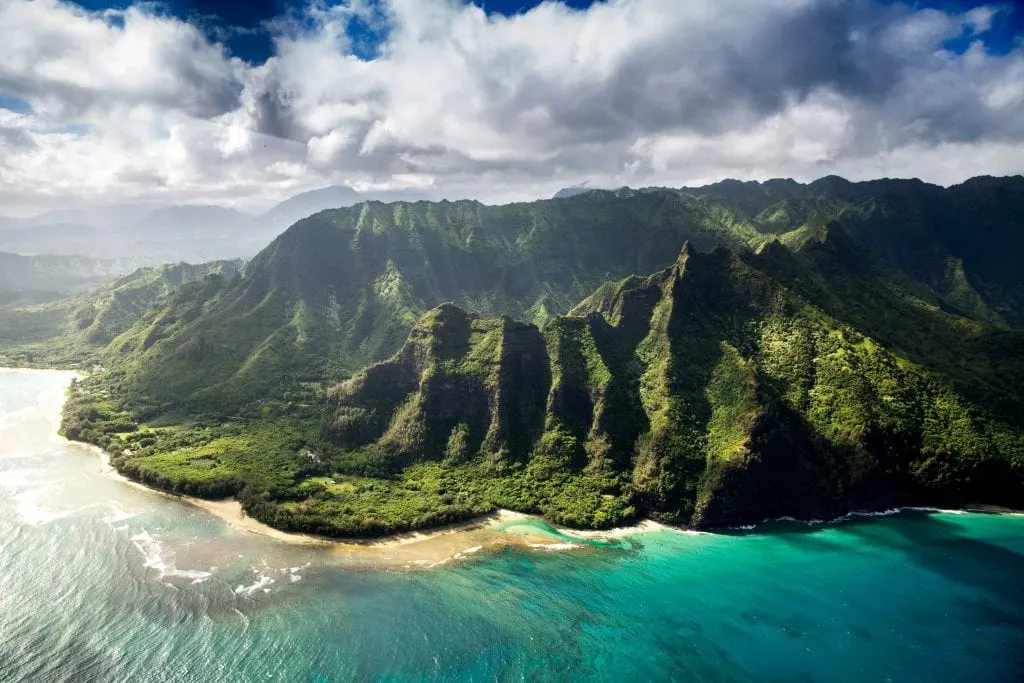 Key West, Florida
There are a lot of romantic spots in Key West as it is a beautiful beach destination.
The Ernest Hemingway Home is one of the most popular attractions in the area which many visitors visit the area for alone. While Key West is notoriously expensive, for the budget-savvy couple, there are also quite a lot of free and cheap things to do in Key West.
While some people come to Key West for the attractions alone, it's a great place to get kick back and spend quality time with your significant other. Why not get active and explore the island together by bike. At the end of the day, treat yourself to the local delicacy Conch (pronounced Konk) at one of the many awesome restaurants in the area.
If you are feeling like a lazy couples vacation, you could always just stay all day at any one of the many Romantic hotels in Key West and take advantage of all the amenities. After all, isn't that what vacations are all about?!
Milwaukee, Wisconsin
Milwaukee, Wisconsin is a great destination for couples because it presents so many activities and amenities that'll keep you busy all weekend. Make the most of the area by visiting Milwaukee's downtown area and taking a tour of the Harley-Davidson Factory.
If you're looking for nature, head over to Bradford Beach, a popular spot for sunbathing. "The Cream City" also has an array of unique restaurants with a large multi-cultural menu to enjoy. From breweries and wineries to restaurants and shops, there's something for everyone in Milwaukee.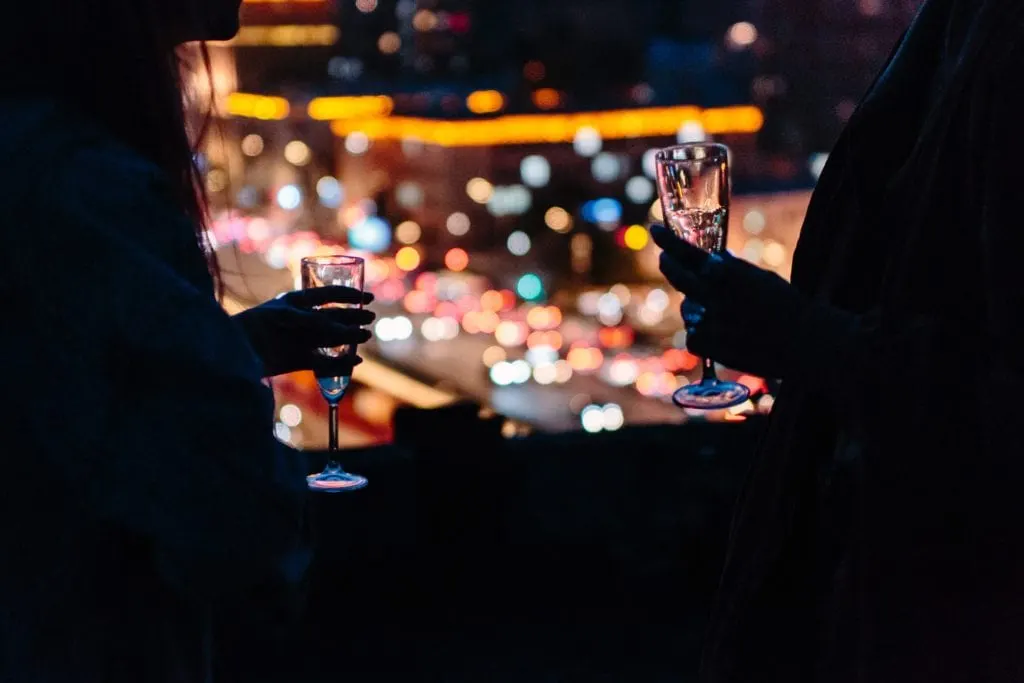 Mount Rainier National Park
Located south of Seattle in the state of Washington, Mount Rainier is the tallest peak in the Cascades and is a great place to visit for an outdoorsy couple.
Nicknamed Tacoma, "place where the water begins", by Native American tribes, Mount Rainer National Park is absolutely stunning. The air at the National Park is fresh, and sweet smelling and the snow-molten water is like cold crisp air.
There are opportunities for horseback riding, fishing, and camping in the area. The Park also has several campgrounds with different amenities, such as tent sites or cabins for couples who prefer glamping. The scenic vistas from Paradise and Sunrise Points can be enjoyed by visitors on the Skyline Trail at Paradise.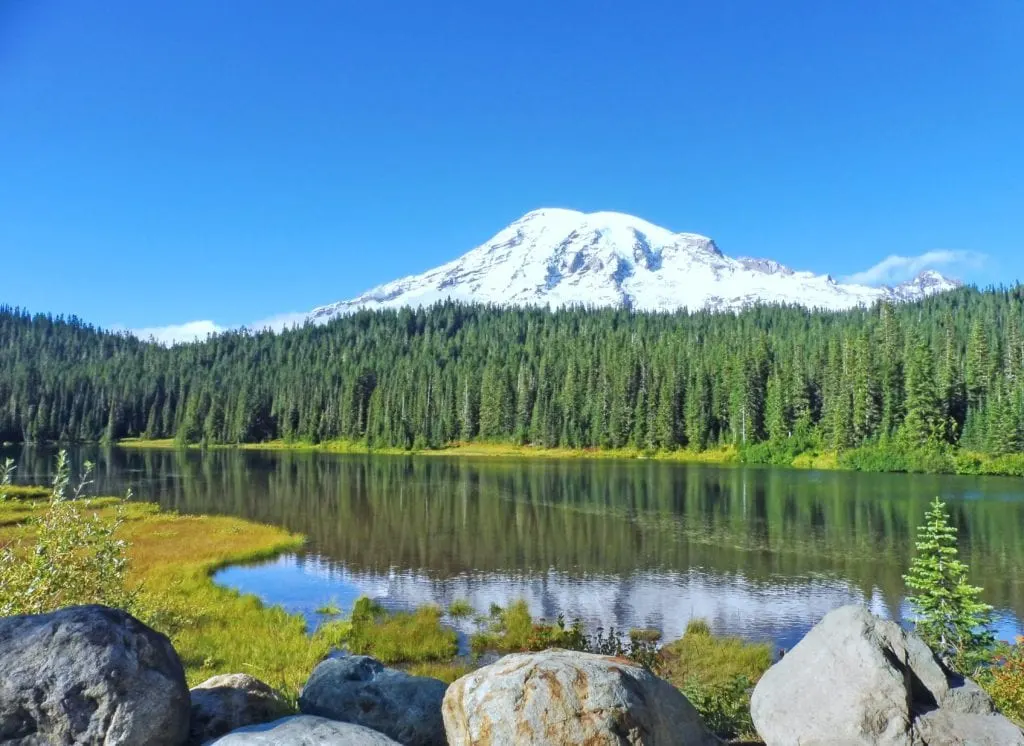 Nantucket, Massachusetts
Nantucket, a small island off the coast of Massachusetts, on the Atlantic Ocean near Cape Cod. With a small population of 6,000, the island is perfect for couples who are looking for a quiet romantic getaway, away from the crowds.
If you are wondering when to visit the area, summertime is truly the crown jewel of the year with sun shining, the beaches full of people, and the warm weather. Known as "America's Island" because of its great natural beauty and spectacular scenery.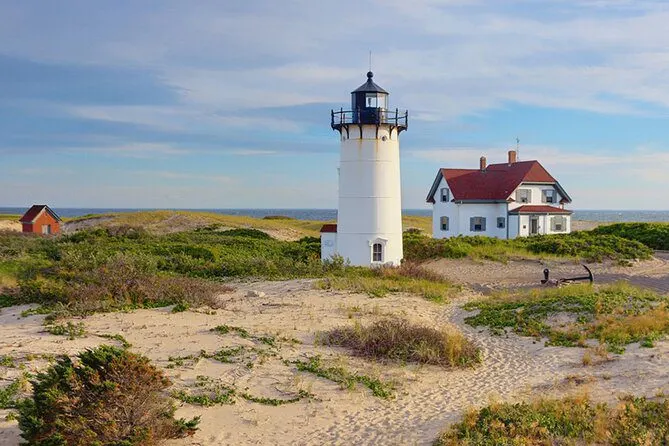 Napa Valley, California
Why is Napa Valley, California a good romantic destination?
First off, it's remote, it's charming, and it's never overcrowded. There are also plenty of romantic places to visit in the wine-producing region. For an obvious one – vineyards. There are an abundance of awesome wineries in the area with vineyards that date back to the late 1800s.
It is also an excellent place for intimate weddings – if you are engaged and looking for your wedding spot, it is a good idea to check this out.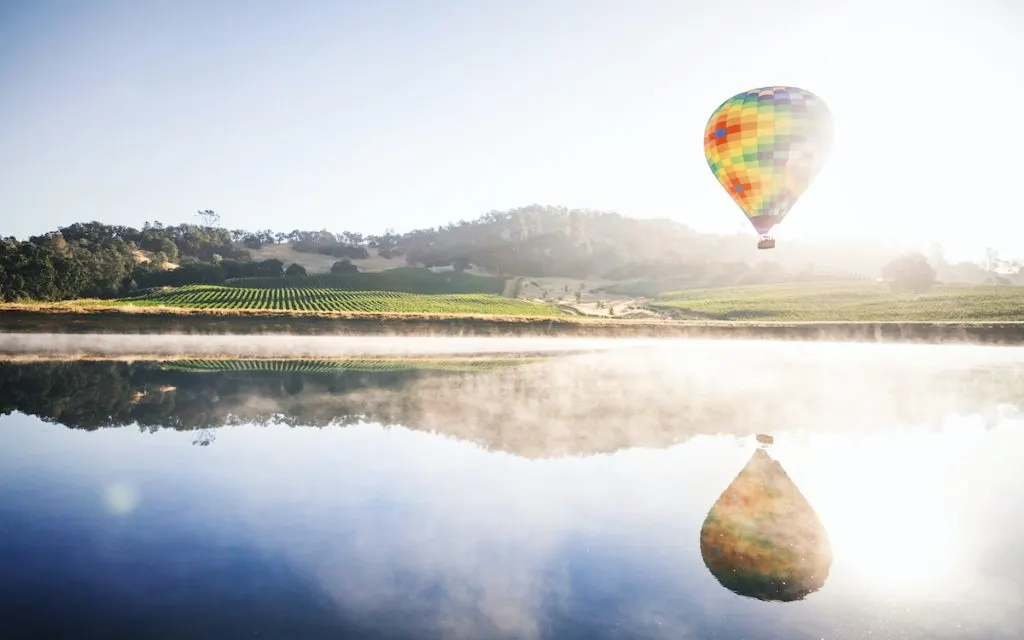 Romantic couple vacation ideas in the US
Nashville, Tennessee
It's always vacation time in Nashville, which makes it the perfect place for couples to vacation. If you love country or country music you will adore Nashville. You'll dance the night away at some clubs, or sit back, watching the beautiful scenery, sipping some local brews.
Whether it's walking the Country Music Hall of Fame, dining at one of Nashville's many great restaurants, or standing atop the Ryman Auditorium, a trip to "Music city", is a great way to get a taste of some of America's best music, and beautiful landscapes.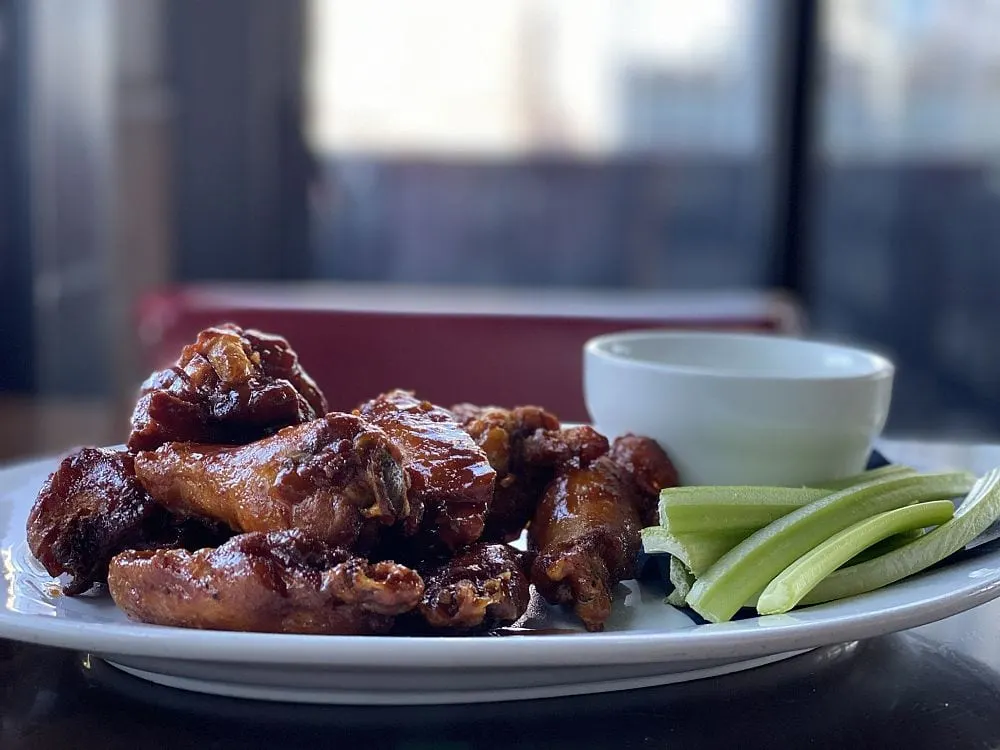 New Orleans
New Orleans has long been known for its romantic charm. Steamboat rides, Mardi Gras, and eating Cajun foods are perfect ways to spend intimate time with your significant other in this Southern city.
"The Big Easy", also offers some of the nation's best jazz clubs, where couples can enjoy live performances while getting close and personal on their dates.
The French Quarter, known for its walking tours through the French Market, is a prominent hub for tourists and locals. The French Market has plenty of restaurants and vendors, with places for locals and tourists to come and shop.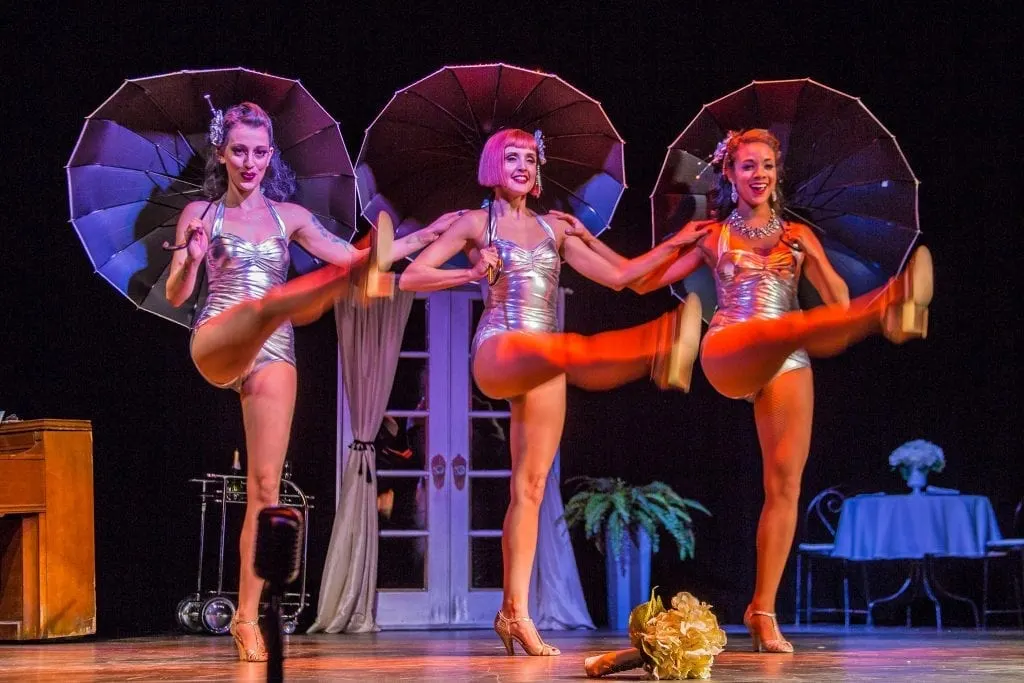 Ocean Grove, New Jersey
Ocean Grove is a great place for couples to go on vacation. The oceanfront location of the town offers some spectacular views and its proximity to New York City, makes it seem like you're not that far away from your everyday life.
Ocean Grove also has some amazing restaurants, shops, and other attractions that make this town an ideal romantic getaway spot. There is also an amazing boardwalk that overlooks the ocean, which makes for some great scenery. The locals are friendly and welcoming to visitors who want to experience the beauty of this seaside town.
Palm Beach, Florida
Palm Beach is a beautiful place to visit. The beaches are gorgeous, the weather is perfect year-round, and there are so many things to do in the area.
Palm Beach has some great restaurants with delicious food that you can enjoy together while gazing at the ocean. A few romantic things to do in Palm Beach, Florida include going on a boat ride at sunset or having dinner by the beach. There is also an art museum that has some great exhibits for couples who want to spend time together in the town nicknamed, "The Island."
Park City, Utah
We love Utah so anywhere in Utah is always a winner but Park City for a couples vacation springs to mind.
Park City is a unique, small town that has many things to do for couples. The city's slogan, Parks and Rec, speaks to the various activities that are available in the area. From skiing and snowboarding to hiking or biking through scenic trails, Park City provides something for everyone.
It also offers plenty of opportunities for romance with its fantastic restaurants, spas, and other romantic spots around town. This beautiful getaway is also the location of the Sundance Film Festival, which brings in many celebrities each year.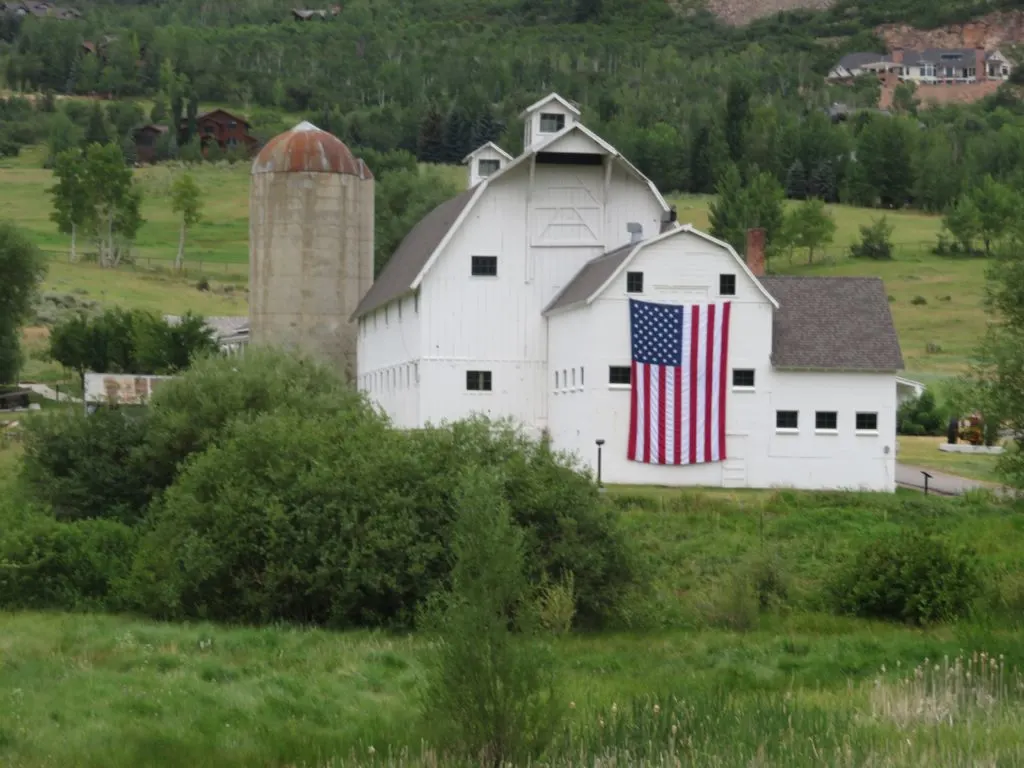 Portland, Oregon
Portland, Oregon is a great city for couples to go on romantic getaways. The city is filled with scenic parks and gardens where you can enjoy the natural beauty of the town. There's also a host of restaurants, both indoor and outdoor, and unique shops with handmade items, as well as boutique stores.
The Portland Japanese Garden is a place you might want to visit in town. The garden features traditional Japanese design and is an awesome place for relaxing and taking pictures. There are also many biking trails and walking paths in the area for people who want something a little more active.
Romantic Getaways in the USA
Providence, Rhode Island
Providence has a lot of history and beautiful architecture, it's a city that people love. The town is known for its academic and economic power, but it is also a fascinating little city.
Roger Williams Park is one of the most romantic places in Providence. There are museums on Rhode Islands that give tours of the past. If you want to be active, try kayaking, at Mount Hope Bay, or a tour of Brown University on a bike.
San Diego, California
San Diego is a wonderful place to go for couples. There's something for everyone in San Diego to enjoy.
You don't have to worry about being too far from civilization if you want to spend time with your partner by going on hikes or enjoying the outdoors. Fresh seafood dishes can be found in many excellent restaurants. The San Diego zoo is a great place for animal lovers. Balboa Park in San Diego features Spanish-style architecture and gardens filled with flowers, fountains, and sculptures.
See more: San Diego date ideas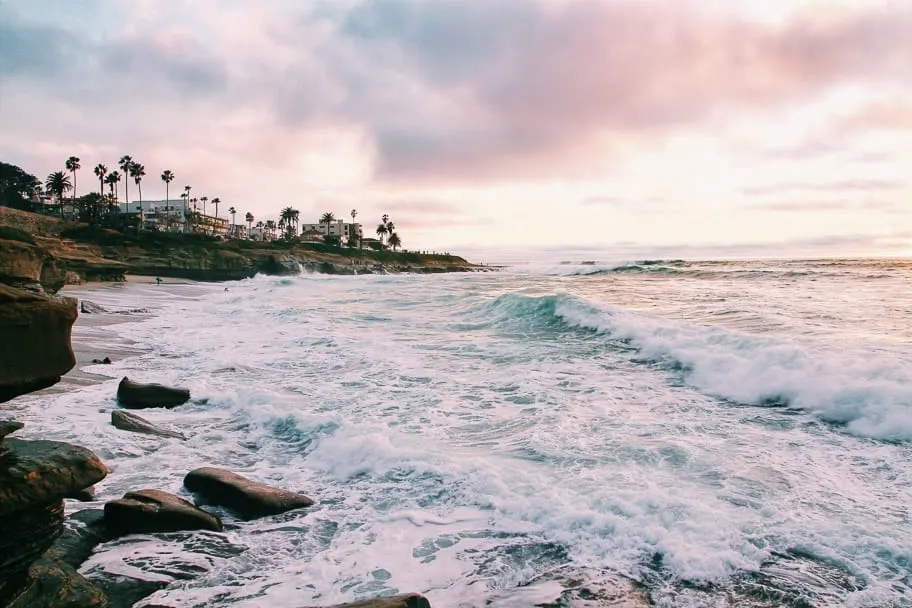 San Francisco, California
San Francisco is an ideal mini vacation spot for couples. A city celebrated for romance, stunning landscapes, and a vibrant nightlife. No wonder it's often called "the city that never sleeps".
A romantic getaway for couples mixed with a perfect blend of natural beauty and urban sophistication. The city offers different attractions to explore with your partner, including Alcatraz Island, Bay Bridge and Golden Gate Bridge.
If you're interested in some amazing views, head up to Twin Peaks or cable car ride that takes you over the Bay Area, past Coit Tower and Fisherman's Wharf down Market Street.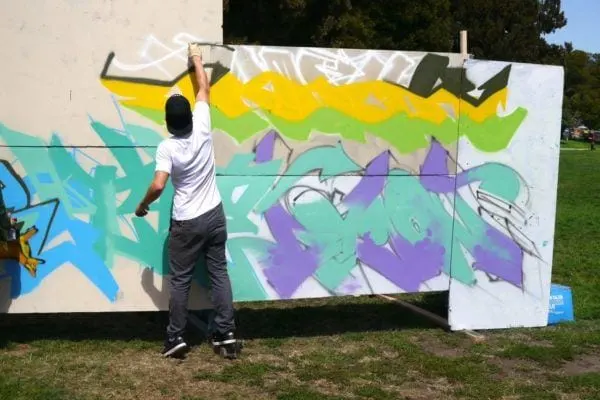 Savannah, Georgia
The nature preserves in the suburbs and the riverside parks are popular attractions. The nature preserves provide a good environment for a stroll or picnic. The charm of the south is in the air. Mild winters and hot summers combine for a great climate for traveling.
Savannah, Georgia is a romantic destination. There's numerous beautiful squares and parks to explore, such as Forsyth Park. The Park is especially beautiful at night when all the lights are lit up.
River Street is the perfect place to shop and eat while taking in the sights of Savannah's historic downtown district.
Seattle, Washington
Seattle, Washington is a romantic place for couples because it offers tons of outdoor activities that will allow you to spend quality time with your significant other. Seattle has many parks where you can hike or cycle. Definitely a great way to get exercise and explore the city.
Seattle is breathtaking. Enjoy the view from the Space Needle, visit Pike Place Market, and the famous troll under the Aurora Bridge. If you love seafood, there's a host of restaurants in Seattle that serve fresh dishes. Seattle should be worth considering as an option for your next vacation destination.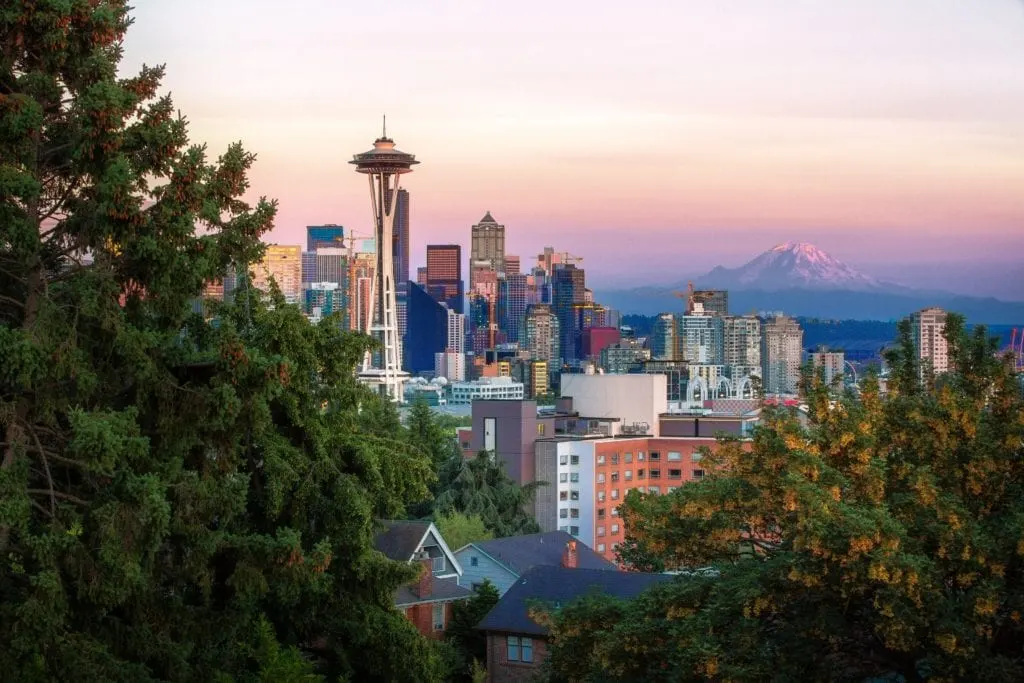 Traverse City, Michigan
This getaway has magnificent scenic views of Michigan. It's a great place to visit if you're a foodie, tasting different flavors from around the world. The ideal romantic destination because of its beautiful landscapes. Activities such as wine tasting, and golfing are few of the activities to enjoy while visiting the 'Queen City".
The Grand Hotel on Lake Michigan proclaims to have the world's largest porch. There's several rooms at the hotel. Cruising Lake Michigan and fishing off the pier can be enjoyed by everyone. The city offers various points of interest to satisfy your getaway needs.
White Mountain, New Hampshire
White Mountain, located in the Southern part of New Hampshire. This mountain in Concord offers impressive views of the White Mountain National Forest and a picturesque train ride to the summit. The area is known for its natural beauty with a population of 3,300.
The town adds appeal to a trail, providing large portions of visitors with food and lodging as they hike. There's a variety of restaurants, with 12 ski resorts in the area, so if you are looking for a new vacation spot for your significant other, you should consider going to White Mountain.
***
See more:
Romantic Beach Getaways in USA