The train from Munich to Budapest takes from 7 – 10 hours covering 564 km across 3 countries.
We used our Eurail Global pass to catch the EuroNight Kálmán Imre overnight sleeper train from Munich to Budapest in a Double Sleeper and loved it.
The Munich – Budapest night train takes a little longer than the day train (10 hours vs 7 hours) but is much more special.
If you're considering catching the EuroNight between Munich – Budapest or Zurich – Budapest, then read on to learn all about it.
Munich to Budapest Train
There is something romantic about train travel in Europe. Especially in Germany where you can sit back in your cabin and watch the countryside roll by punctuated by the thousands of Churches which are omnipresent in the The Land of Poets and Thinkers.
Perhaps the only drawback of the train is that it runs from 11:20pm, meaning much of the beautiful views are missed.
Still, keep an eye out for the bright Munich skyline including Ferris Wheel as you pause at Munich East (Ost) station to collect passengers.
At about 7am the next morning, take a peek outside as the train rolls through the beautiful city of Vienna, Austria.
About the EuroNight Kálmán Imre Sleeper Train
The Kálmán Imre is easily distinguishable from the sleek, modern fleets of high speed trains which occupy most of the space in European train stations.
Baby powder blue, designed like a brick and forged from steel – the EuroNight train sticks out. It's a throwback to train travel from a few decades ago.
The train is powered by an engine called the Taurus which pulls a mighty 8,700 horsepower at a max speed of 230 km/h.
Despite the train's advancing years, there's also a palpable buzz around the train as passengers hurriedly make their way to their carriage, pausing like us to take photographs of the train along the way.
Fortunately, our sleeper carriage was the first carriage in the rank, so we didn't have to walk the length of this enormous train.
In hallway we met our neighbours – a couple from London in their mid-50s travelling on Eurail who had taken the same Munich to Budapest train two years ago.
They were back for Round 2 and were happy to give us a run down of the train.
Toilets were to the rear of the carriage – but don't take the door at the end as we're the last carriage on the train.
Don't drink the water. Don't worry about being woken in the night for customs – the conductor will keep the tickets for customs control.
There's a good deal of camaraderie and conversation in the hallways as we wait for the train to depart.
As the train chugged off everyone quickly retreated to their cabins, ready to relax for bed.
Which sleeper seat is best?
On the Munich to Budapest sleeper train there are three types of reservations: a seat, a couchette or a sleeper.
The train is divided into carriages dedicated to one of the seat types.
As we're travelling via Eurail, we'll focus on the two most popular types of seats: the sleeper and the couchette's.
Sleeper
You can reserve a single, double or 3-bed sleeper.
All the cabins contain three beds, however, if you reserve a single or double sleeper the unused beds will be folded up when you arrive.
As a couple we didn't want to share a confined space with another person and their luggage, so we reserved a double sleeper.
Whereas the couchette's have two rows of triple bunks, the sleeper cabins have only one row. On the other side of the cabin is a wash basin. We received wash towels and soap in the room.
Our cabin had 2 power outlets to charge a laptop or to use a shaver. We weren't able to access the wifi onboard.
The carriage shares two toilets. There are no shower facilities. The bottom bunk can be folded back into a seat, however, we found it easier and just as comfortable to sit on the bottom bed.
There is space in overhead compartments for small carry-on bags. However, as there were only two of us in the cabin we could handily put our bags on the top bunk while we used the middle and bottom bunks.
Couchette
A couchette cabin on the Munich to Budapest train contains 6 beds. The left and right side of the cabin have a row of three bunk beds which can be folded back into a bench seat for three passengers.
It is possible to purchase reserve a seat in the 6-bed couchette or 4-bed couchette.
Seat
A seat only ticket is in a cabin which doesn't contain bunk beds. These types of seat options are mostly taken by locals who only plan to travel part of the journey.
Meals
Breakfast is included in the fare when booking a sleeper seat. The attendant will ask you the night before if you prefer coffee or tea. If you want black tea ask for "Schwarzer Tee" which means black tea in German.
Breakfast consists of a chocolate filled croissant, orange juice and hot beverage.
Although dinner is not served on the train, you can find plenty of options for dinner in Munich Central Station representing traditional and contemporary German tastes.
From traditional German sausages like bratwurst and weisswurst (a Bavarian specialty), to sandwiches, kebabs and vegetarian options, there's plenty to chose from.
We also saw a menu advertising food and drinks for sale at very reasonable prices: €2 for a beer, €1.20 for a chocolate bar.
Tips for a Great Journey
Unlike most other trains in Europe, you will need to print a physical ticket for the sleeper train from Munich to Budapest. We were informed this is because Hungarian Railways officials require it.
Onboard we were asked to give the conductor our Eurail passes and printed ticket so he we did not need to be woken at the Hungarian border at night.
If you find yourself at Munich Station without a physical ticket, you can print it at an internet cafe near Munich Central Station. A small convenience store/internet cafe called Sabhan Callshop is 2 minutes walk from the station.
Head out the exit towards Eden Hotel, cross the road and turn left. Walk about 50 metres past subway and keep an eye out for the Lebara sign near the doorway to the internet cafe. Or find it on Google Maps here.
To make the most of your Munich – Budapest overnight train remember:
Dinner is not included so make sure to grab dinner in the station or bring a picnic on board.
eTickets are not allowed. Print your ticket as it is required by Hungarian Railways / customs.
Free wifi can be a bit hit and miss. Keep connected on your journey with a European sim card. EU laws prohibit carriers from charging roaming fees in other EU countries, so you can buy a sim in Germany and use data in Hungary at no extra cost. Check with your carrier before buying because there are some exceptions.
How to Book with Eurail
With a Eurail pass there are a few ways to reserve your sleeper train. Find out more information about Eurail and book a pass on their website https://www.interrail.eu/en/interrail-passes/global-pass.
Book on the Eurail website at least 8 business days prior to departure to allow time to post tickets to you.
Call the Austrian Railways (OBB) to reserve by telephone on +43 (0)5 1717.
Where to Stay in Budapest?
When exploring Eastern Europe it's convenient to know your accommodation is going to be quality each night.
This is where Hilton Europe comes in – and more particularly the Hilton Budapest City which is a fabulous hotel right in the heart of Budapest.
The hotel is located within walking distance to many of Budapest's best attractions including Szechenyi baths, Vajdahunyad Castle and the Hungarian Parliament Building.
In fact, the iconic red-dome of Parliament can be seen from the balcony to the Executive Lounge.
It is the perfect place for an urban retreat during a leisurely-spent weekend.
Check out our Hilton Budapest City review – it's packed full of photos about all the special features you can expect on your stay.
Pin this to Pinterest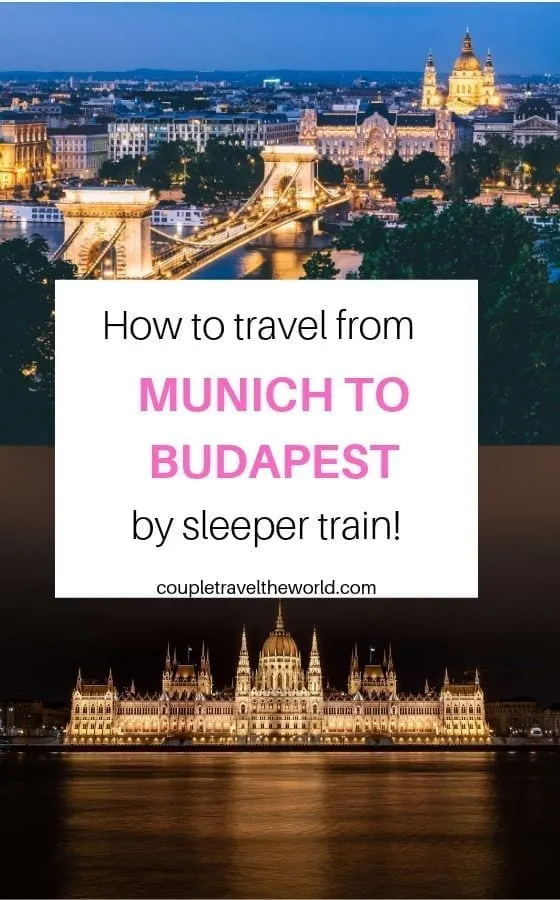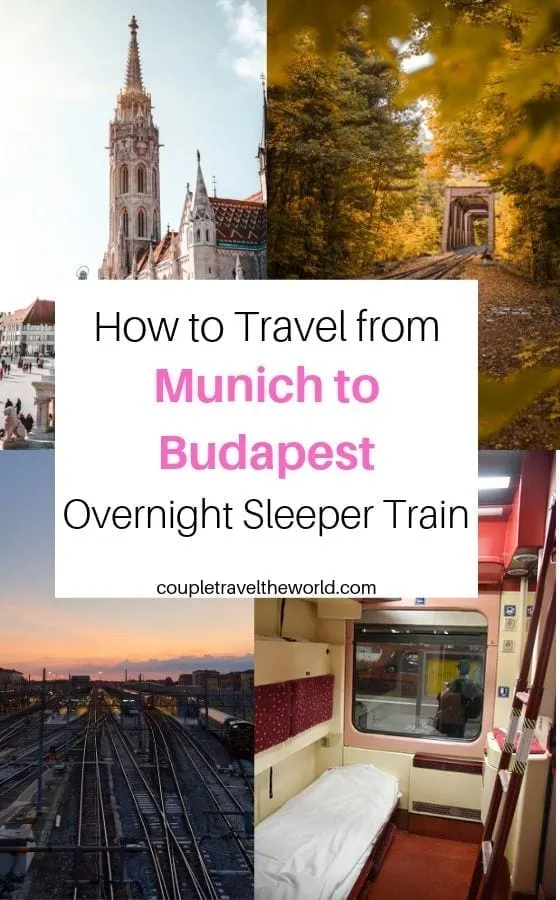 Disclaimer: We were invited as guests to Hilton Budapest City & on Eurail. However, this does not affect our views and opinions. As always, all opinions are our own.