Nashville should be added to any US itinerary as it is the music capital of the States. It also happens to be very instagrammable.
Here are Nashville quotes to (hopefully) inspire you to visit Nashville or if you have already been use as awesome Instagram captions!
And, If you love Instagram we developed some kick ass Instagram presets (filters) so you can edit your photos in 1 click!
Nashville Quotes for Instagram Captions
Perfect Nashville Instagram Captions
Here are our favourite Nashville Instagram captions for your photos:
"Peace, love, and the land of country music."
"Nashville looks so good on you."
"I followed my heart, and it led me to Nashville."
"Keep on dreamin', even if it breaks your heart." — Eli Young Band, "Even If It Breaks Your Heart"
"I'm in a Southern state of mind."
"With you, I'd dance in a storm in my best dress, fearless." — Taylor Swift, "Fearless"
"Funny how a melody sounds like a memory." — Eric Church, "Springsteen"
"She's whiskey in a teacup."
"Always stay humble and kind." — Tim McGraw, "Humble And Kind"
"More bouquets and cowboy boots, please."
"I believe in the beauty of Nashville."
"We're fueled by coffee and country music."
"Eat, drink, and celebrate everything in Nashville."
Nashville Songs
These are our favourite songs about Nashville or which came from Nashville creators:
"Always stay humble and kind." — Tim McGraw, "Humble And Kind"
"We owned the night." — Lady Antebellum, "We Owned The Night"
"Live a little, love a lot." — Kenny Chesney, "Live a Little"
"Let your dreams stay big, your worries stay small." — Rascal Flatts, "My Wish"
"She'll be here until she runs. Some just have to chase the sun." — Kenny Chesney, "Wild Child"
"Life changes, and I wouldn't change it for the world." — Thomas Rhett, "Life Changes"
"With you, I'd dance in a storm in my best dress, fearless." — Taylor Swift, "Fearless"
"Cowboy take me away." — Dixie Chicks, "Cowboy Take Me Away"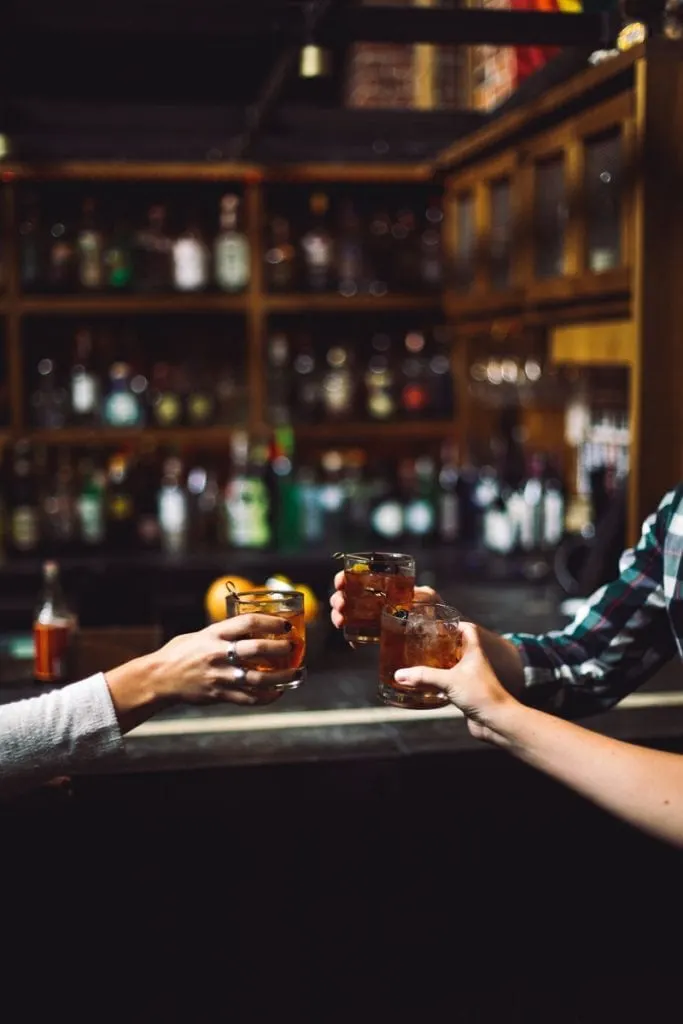 Famous Nashville Quotes from Celebrities
The very best Nashville quotes from celebrities who share their feelings on the city:
"It's the best part of America." – Nicole Kidman
"Nashville was totally different than I ever dreamed. I had only seen the music business on television and been to a couple of concerts. I had no clue." – Faith Hill
"My absolute favorite meal in Nashville is sweet-potato pancakes at Pancake Pantry" – Taylor Swift
"I belonged to Nashville before I belonged to anyone." – Brandi Carlile
"Since I was a kid I just wanted to be in Nashville." – Keith Urban
"In Nashville, if people don't like someone, they say, 'I don't really like him,' then add, 'bless his heart.' In Hollywood, they kind of leave that last part off." – Brad Paisley
"Nashville is wicked. It's like a proper music community, but it's also quintessentially American. You bump into people there with cowboy hats that spit in jars and call you 'boy.' I just love that." – Ed Sheeran
"Nashville is one of the greatest places for the best songwriters in the world. It's been fantastic to live there and to raise our family there. It's a great town." – Faith Hill
"Nashville feels like a big little town to me." – Ricky Schroder
See more: Nashville Date Ideas
Funny Quotes about Nashville
Here are some quotes that made us laugh about Nashville:
"I think Nashville could use some better shopping!" – Carrie Underwood
"We're fueled by coffee and country music."
Quotes to Inspire you to visit Nashville
These quotes will make you want to visit or return to Nashville ASAP.
"One of the magical things about Nashville is just how many incredibly talented people are here and the way they support each other." – Callie Khouri
"I love Nashville. It seems like everywhere you walk, there's great music coming out of every wall." – Imelda May
"Music is life. That's why our hearts have beats." – Cecily Morgan
"Nashville, man. That's the place to be." – Willie Geist
Nashville Phrases
Here are some interesting Nashville phrases you may or may not have heard before:
Y'all: Everyone
Bless your heart: If you say Bless your heart after an insult it makes it ok.
God's Country: US South
The Nashville Way: How races work together especially re the civil rights movement.
Southern charm: Hospitality and warmth from Southerners
Honky Tonkin': What visitors in cowboy hats are doing.
Nashville Hashtags
To finish it off, here are the perfect nashville hashtags to use on your Instagram photos:
#nashville
#nashvillephotographer
#nashvillemusic
#nashvilleblogger
#nashvillestyle
Save Nashville Quotes for Instagram Captions to Pinterest so you can find it again later!