Looking for New Orleans date ideas? There are plenty of interesting romantic things to do in NOLA this weekend for locals (you just have to know where to look ;))
Whether you have had a stay at home date night one too many times or you are just looking for new and interesting New Orleans attractions, we have you covered with 61 fun things to do in New Orleans for Couples.
61 Fun New Orleans Date Ideas
Sydney and Walda Besthoff Sculpture Garden. Located within the New Orleans Museum of Art, this is a great way to enjoy the natural beauty of New Orleans. Open Wednesday through Sunday and containing over 90 sculptures, this is a great date spot for art and nature lovers alike. The garden is surrounds two lagoons and is painted with a picturesque landscape.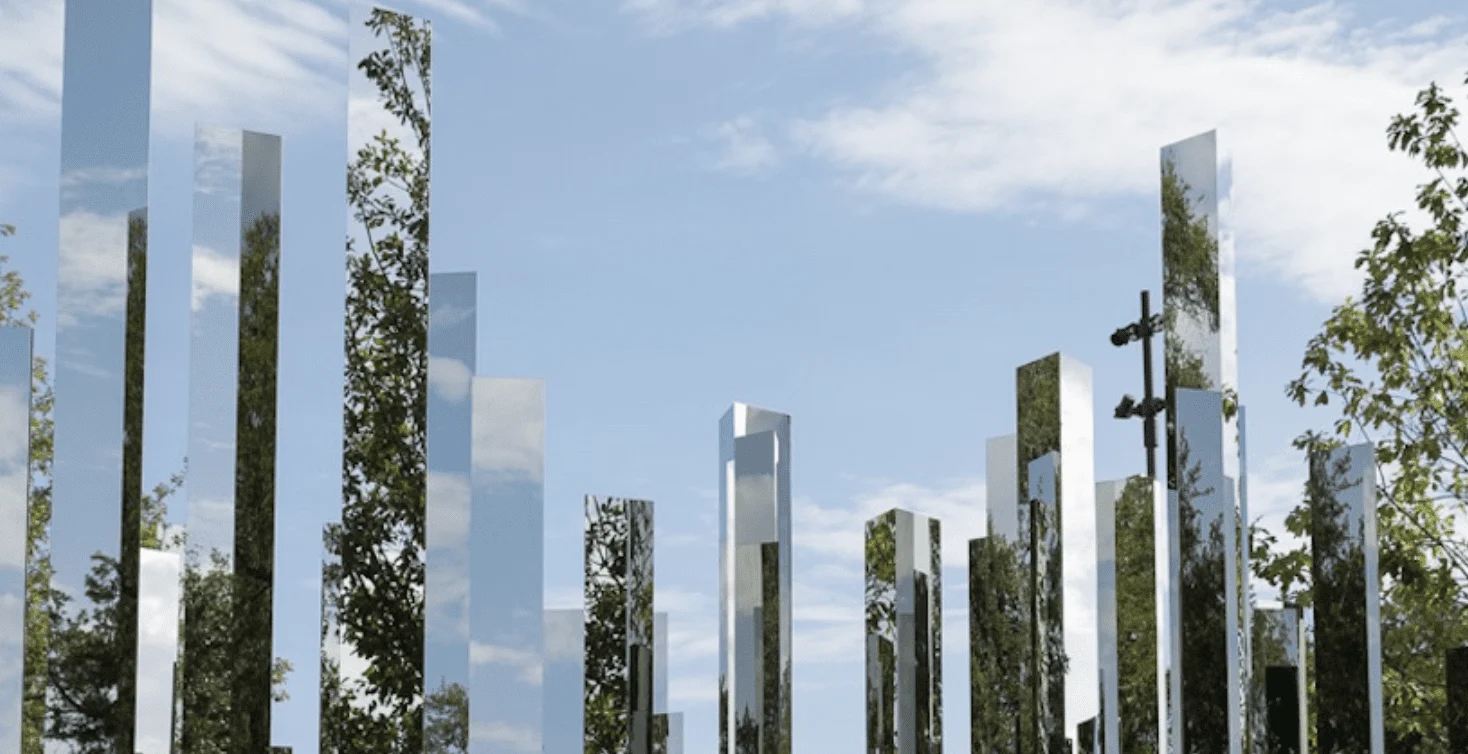 The Broad Theater. This indie theater shows both independent and blockbuster films and is the perfect spot for a relaxing night out with your partner. Their bar offers a happy hour with $8 drinks from 4 to 6 p.m. Monday through Friday.
Visit the Country Club. This staple of NOLA is a bohemian retreat with an eclectic menu. With fun amenities like a poolside bar, outdoor kitchen, and a drag brunch, this is sure to make for an entertaining date location. For patrons over 21 only, this restaurant serves a mix of Italian, French, and Southern Creole dishes.
Tour the Abita Brewery. A brewery is always a popular date spot for a relaxing weekend excursion. The Abita Brewery serves lagers, IPAs, and light snacks for customers to enjoy. They also offer tours of the brewery and tap rooms, as well as hosting food trucks on Saturdays.
Audubon Zoo. Open Wednesday through Sunday, the zoo is home to animals like tigers and orangutans, as well as exhibits like the jaguar jungle and Louisiana swamp. They also show daily animal presentations.
Audubon Butterfly Garden and Insectarium. If you're on a date at the zoo, you should also make it a point to stop in and visit the Butterfly Garden and Insectarium. It's a great opportunity to learn more about the hundreds of beautiful, unique creatures that exist in ecosystems all over the world. One of the most romantic places in new orleans.
Go cheese tasting at James Cheese Company. In addition to tasting their artisanal cheeses, you can also purchase orders of your own. St. James Cheese Company serves sandwiches, salads, and specialty plates, so you and a partner can enjoy a nice meal if you didn't fill up during your tasting!
Explore Frenchmen Street. This iconic NOLA location is home to numerous boutiques, bars, and restaurants. You can always find live music to dance to as well as unique street vendors that sell staples of New Orleans culture.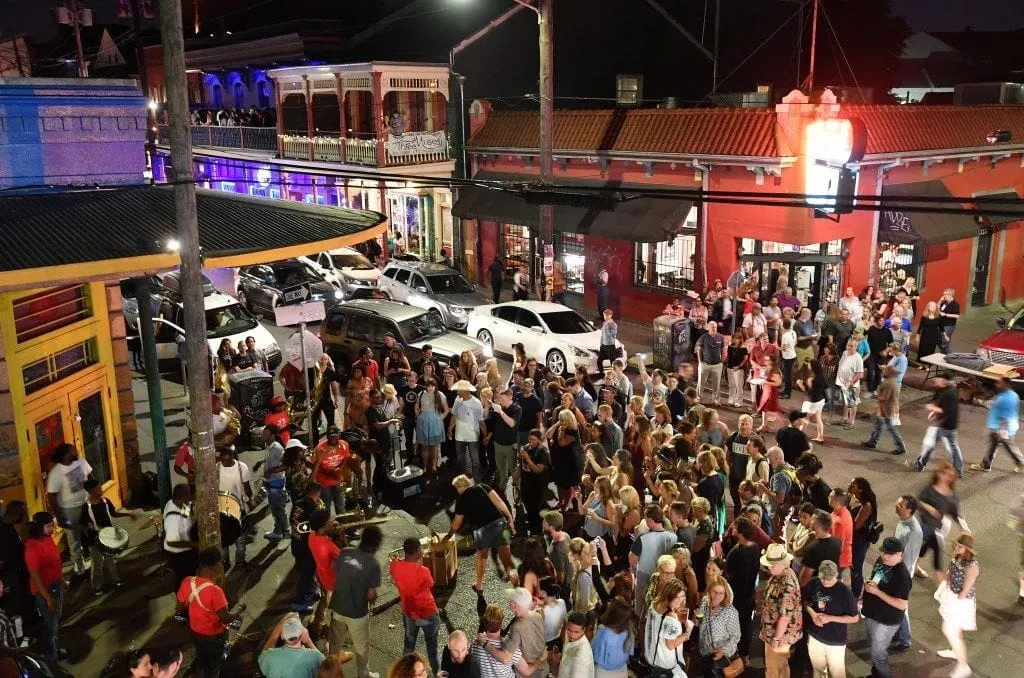 NOLA Tribe Yoga. Athletic couples, or pairs that are looking to relax, should check out their interesting yoga classes. Tribe Yoga offers sunrise, pool party, and even kitten yoga classes.
Langlois Culinary Crossroads. This traveling team of culinary entertainers offers jam-packed cooking classes, and they can do it either in a restaurant or in the comfort of your own home! They will treat you to lessons on New Orleans history and famous southern dishes that everyone will enjoy. This is a great idea for a lowkey date night, and it's a perfect double date idea for friends.
The New Orleans Collection Museum. This museum and research center has three locations within the French Quarter, all dedicated to preserving the history and culture of New Orleans. They offer free exhibitions, galleries, and interpretive courtyard displays. This is a great way to get a feel for NOLA's unique culture.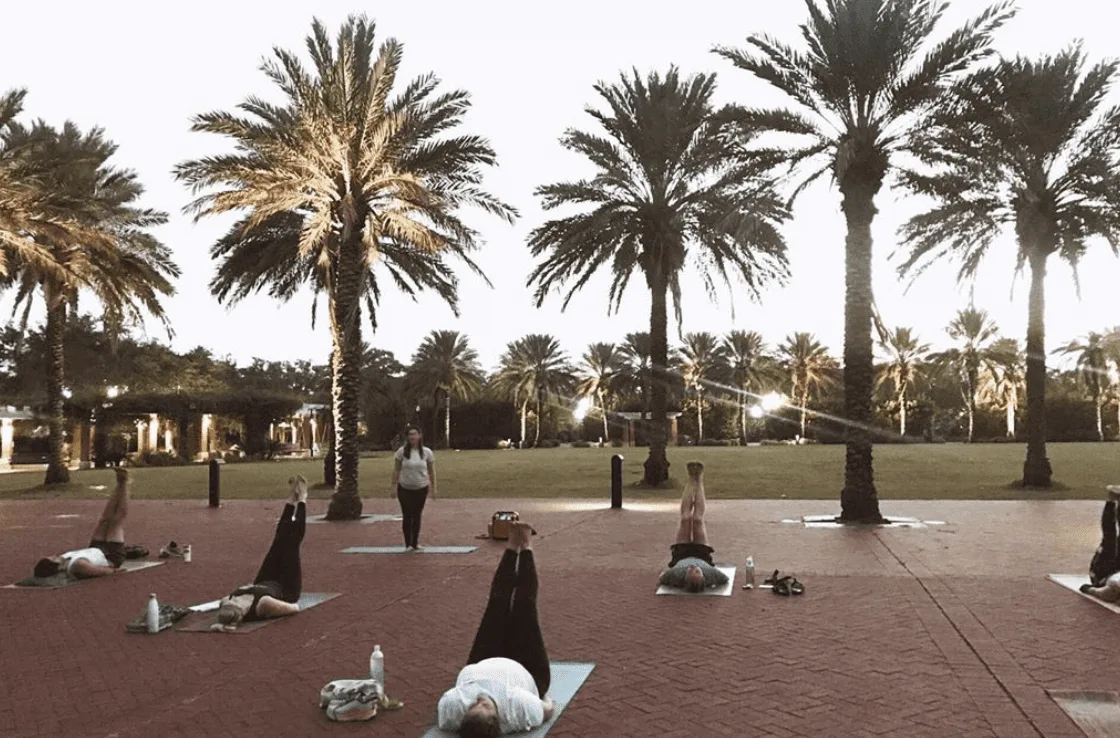 Unique Date Ideas
Southern Food and Beverage Museum. Open Thursday through Sunday, this museum hosts exhibits, demonstrations, lectures, and food tastings, presenting classic dishes and drinks of the south. If you're looking to get a true taste of Louisiana's culture, this is the place for you.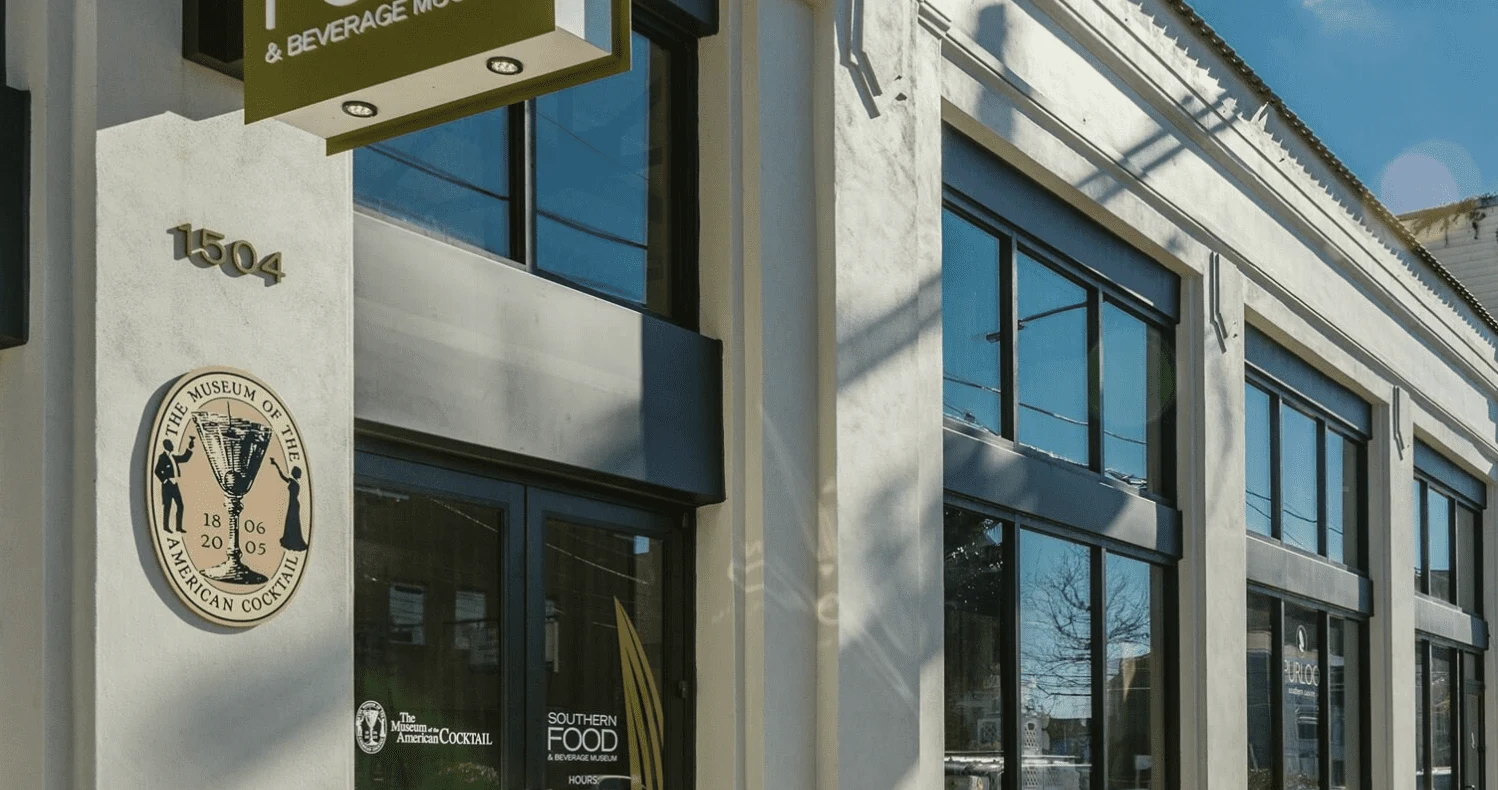 Enjoy Some Beignets at Cafe du Monde. If you've ever looked into visiting New Orleans, you've probably heard of this popular café. In fact, visiting Café du Monde is a tourist tradition. Open 24/7, at this spot you can enjoy coffee and beignets, which are traditional French doughnuts. The café has been operational since 1862 and is a great spot for a morning of afternoon coffee date. One of the most romantic spots in New Orleans.
Parleaux Beer Lab. This taproom and microbrewery serves high quality local beers. While you can pick up your beer orders every day, the beer garden is only open Thursday through Sunday, which makes this a great weekend date spot. A great option for Friday or Saturday night.
Prytania Theatre. At over 100 years old, this is the longest continually operated theatre in the south. It shows indie films and holiday shows and is a unique spot for couples to enjoy a night out.
French Quarter Fest. This is the largest showcase of southern, Louisiana-style music in the world. It is a great opportunity to celebrate the culture and heritage of New Orleans, with numerous musicians and food vendors making it a fun and enjoyable date experience.
New Orleans Airlift's Music Box. If you're a couple looking for an out-of-the-box experience, you should check out the Music Box. It is a large -cale community art projects that features live music and public exhibitions, including interactive music houses, musical architecture, and a display of diverse and innovative engineering.
Ogden Museum of Southern Art. Art lovers will enjoy this location as it is the perfect spot to appreciate both southern and New Orleans-centric artworks.
Ride a NOLA Streetcar. There are four streetcar lines running around New Orleans. It only costs $1.25 for a one-way ticket and is an easy way to travel around and see the sights of the city. You can visit restaurants, shops, and observe historic architecture on these lines that date back to 1835.
NOLA Brewing Company. This isn't just any old brewery. Yes, they sell house-brewed ales, lagers, and IPAs, but they also offer free brewery tours on Fridays and Saturdays, as well as tap room yoga! You and your partner can take a class before enjoying one of their delicious craft beers as a treat.
Catch Live Music at Tipitina's. This standing room only music venue is world famous and is located just a stone's throw away from the French Quarter. You can catch a show with your partner either before or after dining at one of the French Quarter's numerous restaurants.
Antique shopping on Royal Street. As one of the most famous streets in New Orleans, Royal Street is home to dozens and shops and restaurants. Their antique shops are home to hundreds of southern gems that are part of NOLA's history. Who knows what you'll find on their shelves!
Visit the Chalmette Battlefield. History lovers, this spot is for you. This historic battlefield and cemetery is home of the War of 1812's Battle of New Orleans. It is a spot that is rich with New Orleans history and a great location to learn more about the War of 1812 and the strength of American democracy. While a battlefield might not be the most often-picked spot for a date, it is a really cool location for those looking for something a little different.
Fulton Alley. This is prohibition-style cocktail lounge also functions as a gaming parlor. They serve cocktails, snacks, and light plates to enjoy while taking advantage of their bowling alley. It's the perfect date spot for those who want to have fun in style.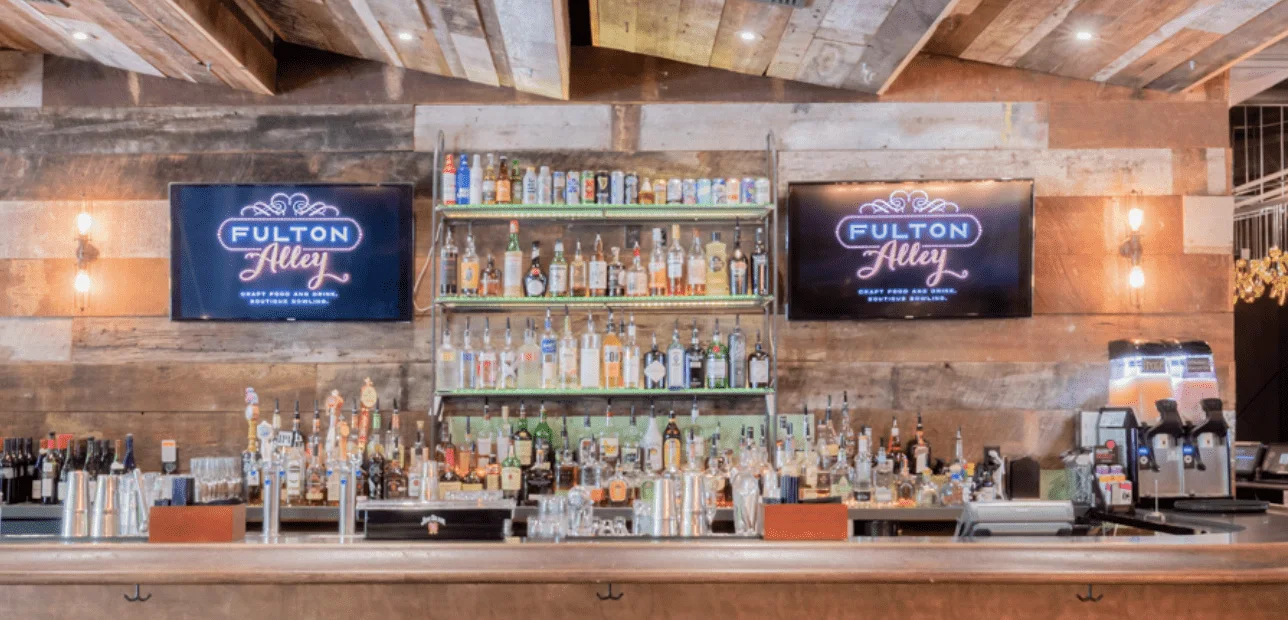 Date Night New Orleans
Bacchanal. This wine lab has a unique, eclectic menu and hundreds of wines from all around the world to choose from. They combine the music and culture of New Orleans to create an inimitable, speakeasy-style atmosphere, also boasting courtyard dining and specialty cocktails. The perfect spot to visit on a romantic weekend in New Orleans
Go Bar Hopping on Frenchmen Street. There is no shortage of locations to choose from here. Frenchmen Street is home to dozens of restaurants and bars with all kinds of cuisine and nightly specials, and some spots even host live music regularly. A night out here will never be boring!
Hot Tin. Once a penthouse suite and now a rooftop bar, this venue boasts a gorgeous view of downtown New Orleans and the Mississippi River. Its décor is made up of curios and eclectic knick-knacks that make it a truly one of a kind location. One of the best rainy day date ideas.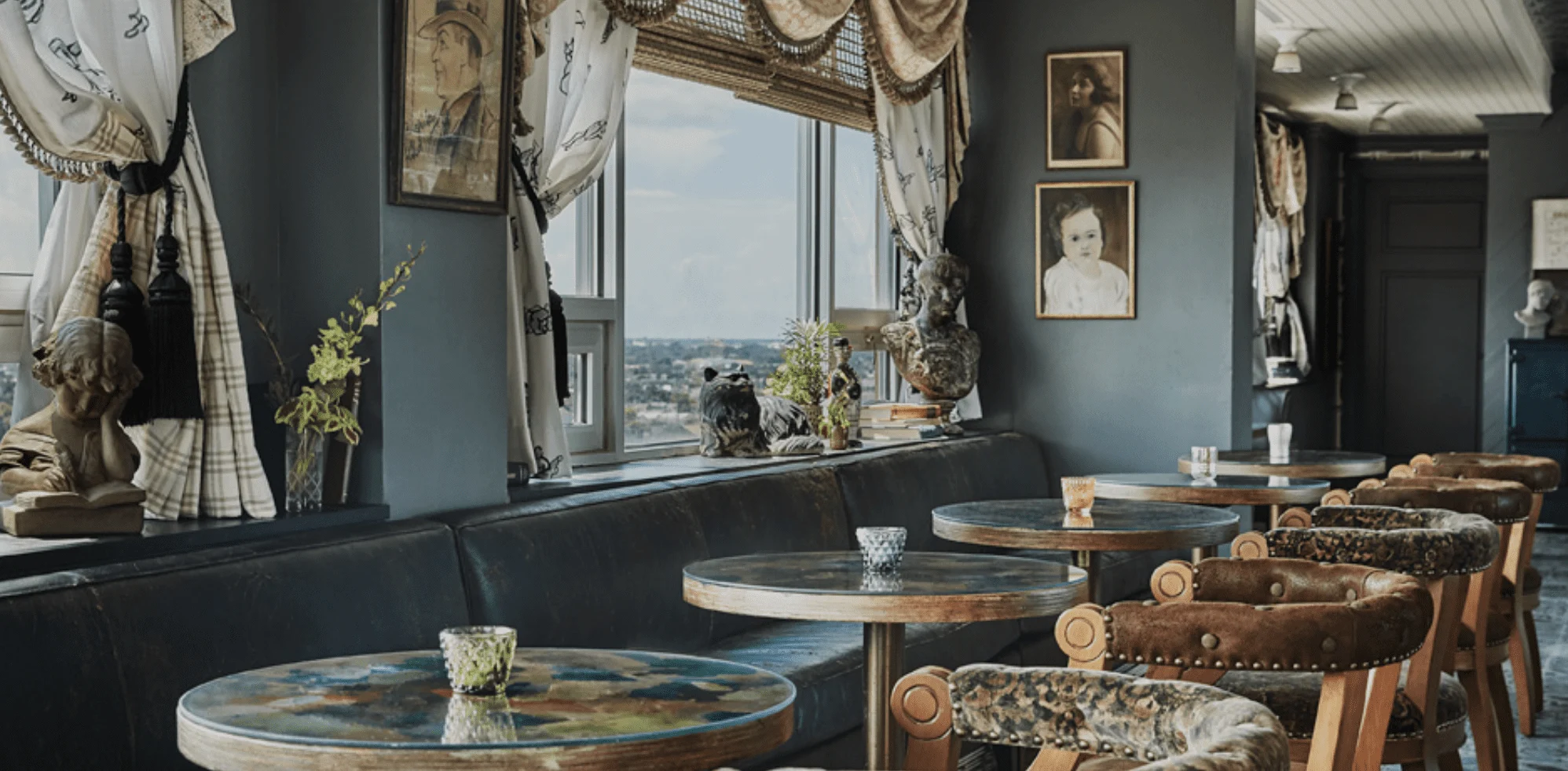 See a Comedy Show at The New Movement. This alternative comedy club has a full bar and is located near a wide variety of restaurants. For couples who love to laugh, this is the spot for you. They also offer improv classes for those feeling bold!
Painting with a Twist. The perfect date idea for double or group dates, you can enjoy drinks and themed painting activities at Painting with a Twist. They offer themed events like trivia night or a chance to paint your pet.
Live Jazz at Preservation Hall. Enjoy live jazz performed by local musicians in this establishment that has been operating since 1961. A hub of southern and New Orleans culture, a date night here is bound to be a good time.
See a Burlesque Show in the French Quarter. Who doesn't love a good burlesque show? For couples who don't mind things that are a little risqué, the French Quarter has no shortage of burlesque shows to choose from.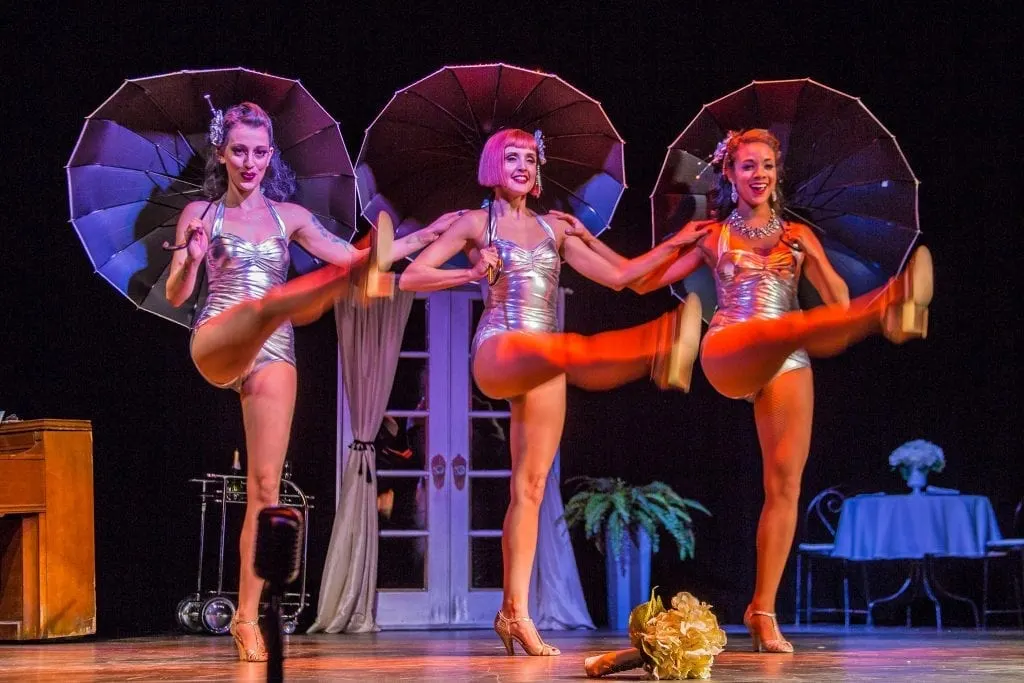 First Date Ideas
Visit the World War II Museum. History buffs shouldn't pass up this opportunity to learn more about U.S. military history and explore exhibits on one of the most important events in the world. It's a great spot to get to know someone as you peruse the numerous displays. The perfect nerd date idea.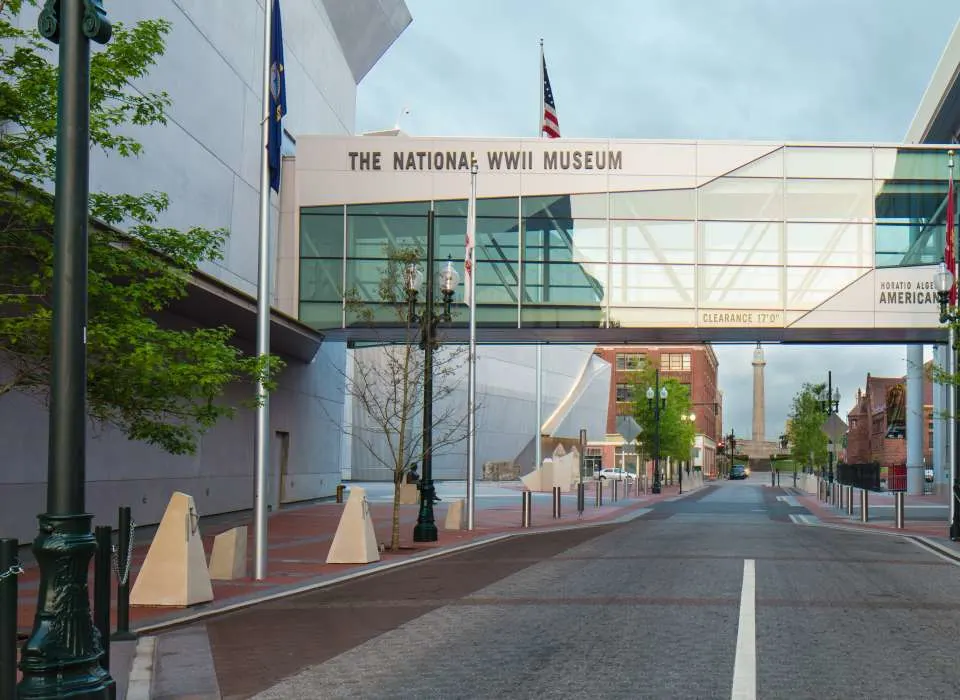 Mini Golf at City Putt. Mini golfing is a tried and true first date activity. City Putt offers two courses: one that highlights the state of Louisiana and one that is all about New Orleans. It is also located right across from the botanical gardens, so if all goes well you can head across the way to continue your outing.
Enjoy the Jazz Lounge in The Ritz. Known as the Davenport Lounge, this swanky bar hosts live jazz music, and even offers afternoon tea on Sundays. It's a great spot for a night out or a relaxed weekend date.
Visit the Sazerac Bar in the Roosevelt Hotel. If you're looking to make a great first impression, enjoy a first date at this elegant bar. It's a great place to either start or end your date in style.
Go Bike Riding at City Park. Choose either a single or a tandem ride and enjoy the scenic trails around Big Lake and the Festival Grounds. If your legs get tired, you can also try out a romantic 50-minute gondola ride.
Go Wine Tasting at Pearl Wine Co. This is a wine and liquor store that also operates as a wine bar. They offer a comfortable yet sophisticated atmosphere that is perfect for a first date.
Visit the Old New Orleans Rum Distillery. How many couples can say that their first date was at the oldest still-operating rum distillery in the country? They offer detailed tours of the distillery and have many delicious liqueurs to try.
Visit the Audubon Aquarium. Open Thursday to Monday, this aquarium is located right on the Mississippi River and hosts over 3,000 animals, including African penguins and white alligators. It is a great first date location for animal lovers and fans of marine life.
Tour the Palace Art Market. Peruse art from dozens of vendors that speaks to the true culture of New Orleans. Located in the French Quarter, the market is open every day and is home to jewellers, sculptors, and much more!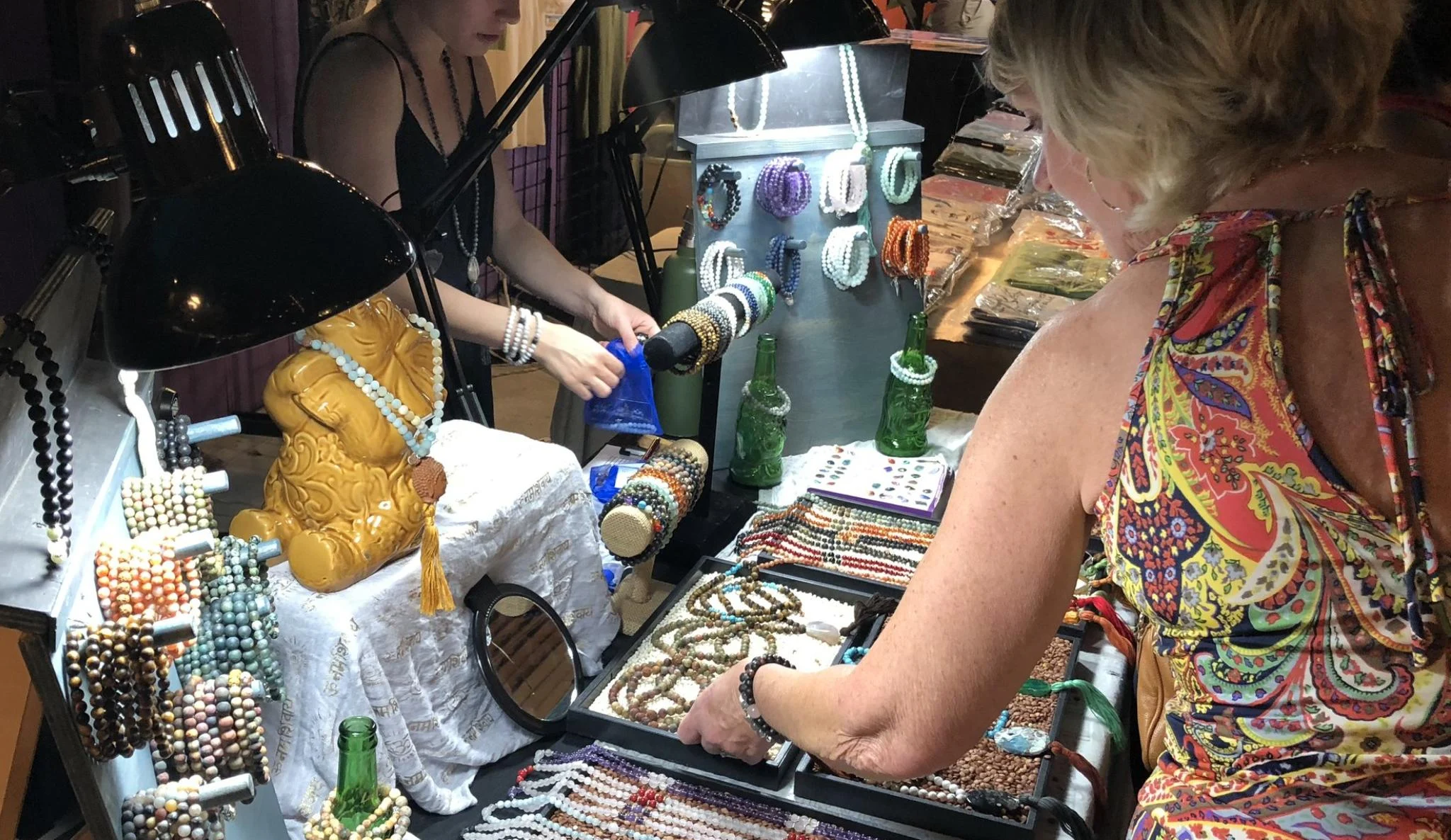 Explore Algiers Point. If you take the ferry to the West Bank, you can travel across the Mississippi River to explore the historic, 19th century neighborhood of Algiers Point. The town is home of the Jazz Walk of Fame, walking tours, a bike path, and of course, plenty of cafés and pubs to enjoy. The West Bank is a great place for insty snaps. Be sure to caption your loved up photos with some great New Orleans captions.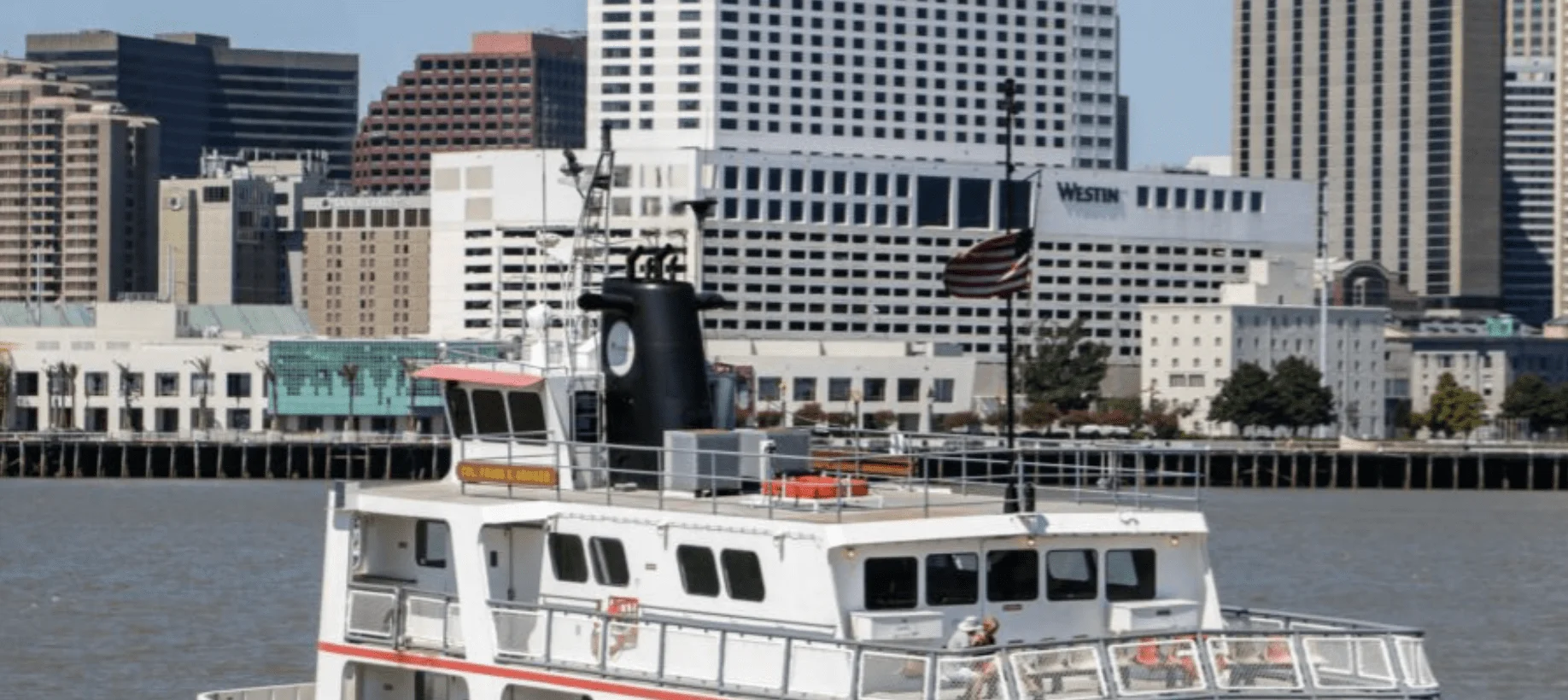 Stop in to Hoshu on St. Charles. This sleek restaurant serves a variety of south Asian cuisine, and their late-night happy hour is not one to miss. Held from 10 p.m. to close on Tuesdays, you can end your date night with great food and discounted drinks.
Stroll Through Jackson Square. You and your partner can find a bunch of things to do without breaking the bank throughout this popular French Quarter destination. Whether you're into casually exploring the museums and landmarks of the city, perusing the art displayed by the street vendors, or even getting your fortune read, there is no shortage of activities to enjoy.
Try a Free Praline Sample from Aunt Sally's Pralines. This is 85-year-old establishment used to operate out of a log cabin in the French Quarter. They have used the same handmade family recipe for their pralines since the beginning, and this establishment truly captures the unique spirit of New Orleans. If you get hooked on the samples, there is more than enough products to purchase so you can take a bit of NOLA home with you.
Jazz in the Park. Music lovers should try out a date night at Louis Armstrong park. Every Thursday from 4 to 8 p.m., a different local band puts on a free outdoor jazz concert throughout the spring and fall.
Ride Blue Bikes. This bike share program aligns with the transit system throughout the city, allowing couples to explore NOLA and get some exercise in at the same time. You can sign up for a bike rental on their website or app, and it only costs $8 per hour.
Enjoy 25 Cent Martinis at Commander's Palace. This restaurant has been a New Orleans landmark since 1893, boasting award winning food of a modern Louisiana and Creole blend. They have jazz brunches on Saturdays and Sundays, and they offer 25-cent martinis during lunch service.
Crescent City Farmer's Markets. There are various farmers markets to shop at every day of the week throughout NOLA. With either walk ups or drive-thrus, you can shop for locally sourced, fresh groceries all around the city. It's a great way for couples to spend time together and get their shopping done at the same time.
Visit the City's Art Galleries. Claude's art district hosts an Art Walk with open galleries on every second Saturday of the month. Their alternative art spaces are home to unique and intriguing creations from local artists. On Julia Street, you can find free gallery openings every first Saturday of the month. They display visual, culinary, and musical arts, so there is something for every type of art lover.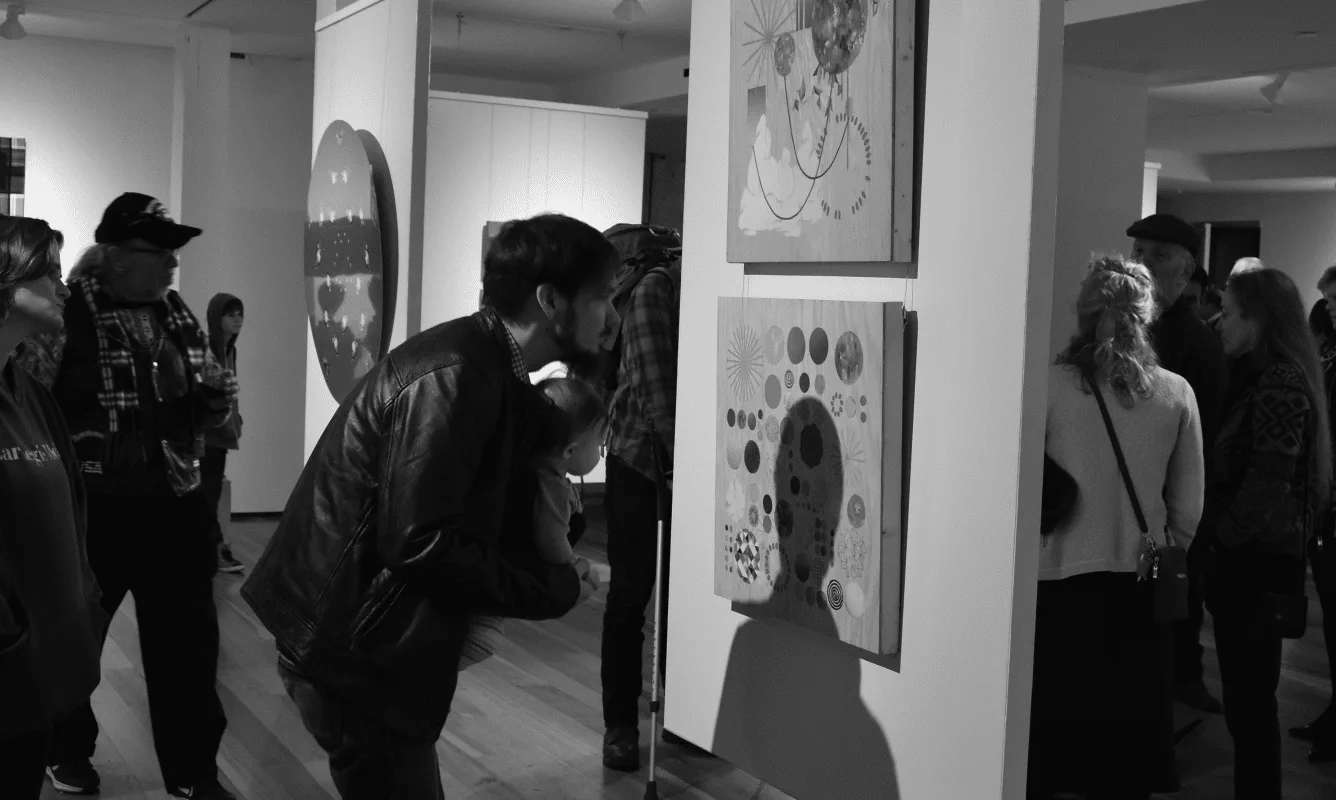 Romantic Restaurants, Bars and Cafes
Cafe Degas. This bistro offers brunch on Saturdays and Sundays as well has happy hour on Wednesdays and Thursdays. It is an adorable date spot that serves delicious French cuisine.
Brunch at Elizabeth's. Catch a weekend brunch at this neighborhood favorite, where you're sure to get "real food done real good". They offer a quaint, relaxed atmosphere and crafty signature cocktails.
Enjoy Cocktails at the Carousel Bar. NOLA's only revolving bar overlooks Royal Street in the French Quarter. This whimsical yet classy circus-themed carousel bar has been in business for over 70 years and is a great way to kick off a fun night in the city.
Beachbum Berry's at Latitude 29. If you or your partner is craving something a little tropical, Beachbum Berry's is the go-to spot for exotic cocktails and island food. Their Tiki atmosphere transports you to a tropical paradise without leaving the city.
Pizza in Crescent Park. Grab a slice from Pizza Delicious and enjoy a day or night out in the 20-acre urban park complete with pavilions and a bike path.
GW Fins. Seafood lovers, this is the place for you. Using only the best local ingredients, GW Fins offers tasty seasonal dishes and an expansive wine list in their elegant establishment. It's the perfect spot for a romantic date night.
Mambo's. With a rooftop bar overlooking Bourbon Street, this restaurant offers decadent Cajun and Creole dishes in the heart of New Orleans. It's a great spot for couples to get a real taste of the city.
Gattuso's Neighborhood Bar and Restaurant. With happy hour every day from 2 to 6 p.m., Gattuso's offers a cozy atmosphere and courtyard dining for a relaxing date night escape.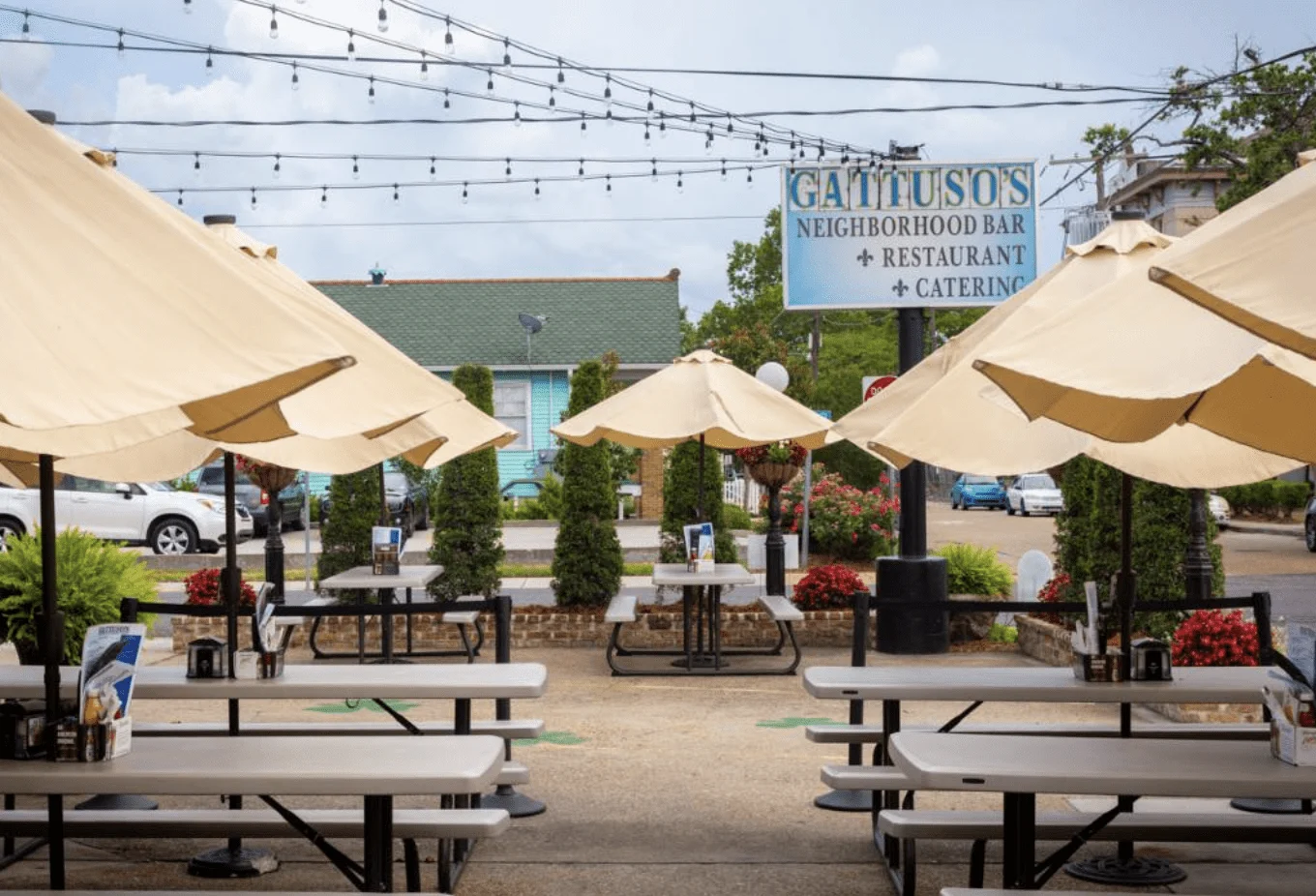 Canoe Down Bayou St. John. Outdoorsy couples shouldn't miss out on the opportunity to canoe or kayak down this scenic waterway and get a new view of all the historic neighborhoods of NOLA.
Visit Couturie Forest. This 60-acre forest has a 1.1-mile loop trail for running or biking and is full of all kinds of wildlife to spot. It's a great place to explore on a nice sunny day.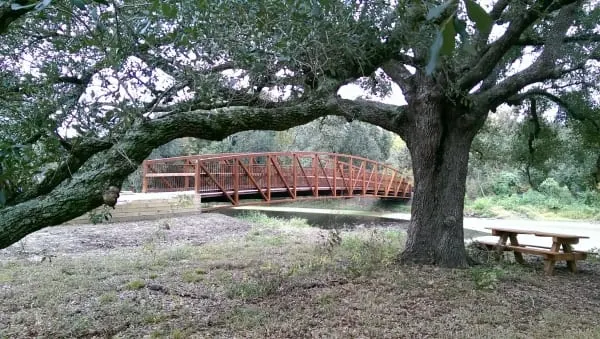 Audubon Park. In addition to a 1.8-mile jogging path, this park also has a café, picnic areas, and a lagoon.
Jean Lafitte National Park. Home to Barataria Preserve, this park has over 26,000 acres of wetlands with bayous, marshes, and forests full of native wildlife for nature-loving couples to explore.
Ride Bikes to Lake Pontchartrain. The largest inland body of water in Louisiana, Lake Pontchartrain has a scenic 12.3-mile waterside trail that is just a short drive away from the hustle and bustle of the French Quarter for couples looking for a quiet escape.
Cruise the Mississippi River. If you're looking for a unique outdoorsy date idea, hope aboard the Creole Queen, a luxurious paddlewheeler, for an excursion across the Mississippi. They offer a dinner jazz cruise with a Creole buffet, or even a historical river cruise that discusses the history of New Orleans and local river lore.
Tammany Trace Bike Trail. This hiking, biking, and horseback riding trail used to be a part of the Illinois Central Railroad. It is 31 miles, running from Covington to Slidell, and is a great way for couples to get some exercise while touring the city on a nice day.
Go to an Outdoor Concert. There is no shortage of live music for couples to enjoy all around New Orleans. The Young Leadership Council of New Orleans hosts a 10-concert music series in the spring, every Wednesday from 5 to 8 p.m. in Lafayette Square. The concerts are free, but all proceeds from food and drinks go to funding local community service projects.
Lafreniere Live hosts free fall concerts in Lafreniere Park, and Kenner's Rivertown hosts a Music in the Park series, which offers free public concerts on Friday nights. Thursdays at Twilight is a weekly event at the Pavilion of the Two Sisters in the Botanical Garden. Their concerts are $10 per person, and they have a new line-up of local NOLA musicians performing every week.