If you want year round sun and gorgeous high end spa hotel then you must head to Phoenix Arizona.
Here are Phoenix quotes to (hopefully) inspire you to visit Phoenixor if you have already been use as awesome Instagram captions!
And, If you love Instagram we developed some kick ass Instagram presets (filters) so you can edit your photos in 1 click!
Phoenix Quotes for Instagram Captions
Perfect Phoenix Instagram Captions
In Phoenix, we salt margaritas, not roads
Fry Phoenix for your next vacation
"I'm hot as Phoenix, Arizona." – Ice Cube
Phoenix has everything from A to Z
My favorite part of winter is watching it from Phoenix
If you can't stand the heat, get out of Phoenix
Made in Phoenix
Being this hot has never been so cool
Quotes to Inspire you to Travel to Phoenix
"The culinary scene in Phoenix is incredible." – Clive Cussler
"New York is the Mecca of style in America, but don't knock Phoenix – it's not as big, but there are lots of people with style there."– Amar' e Stoudemire
"Arizona's vale of mountain-temples." – Robert Haven Schauffler
"Let's pack up and catch us a slow train, And go back to Phoenix to a far brighter day" – Waylon Jennings
"Arizona is now recognized as a premier place in which to locate, expand and grow a business." – Jan Brewer
"Arizona is gorgeous. The sunshine in Arizona is gorgeous red." – Cecilia Bartoli
"I think Phoenix is a place where people see the potential. They see the young core that we have. They see the fan base, the wonderful city." – Devin Booker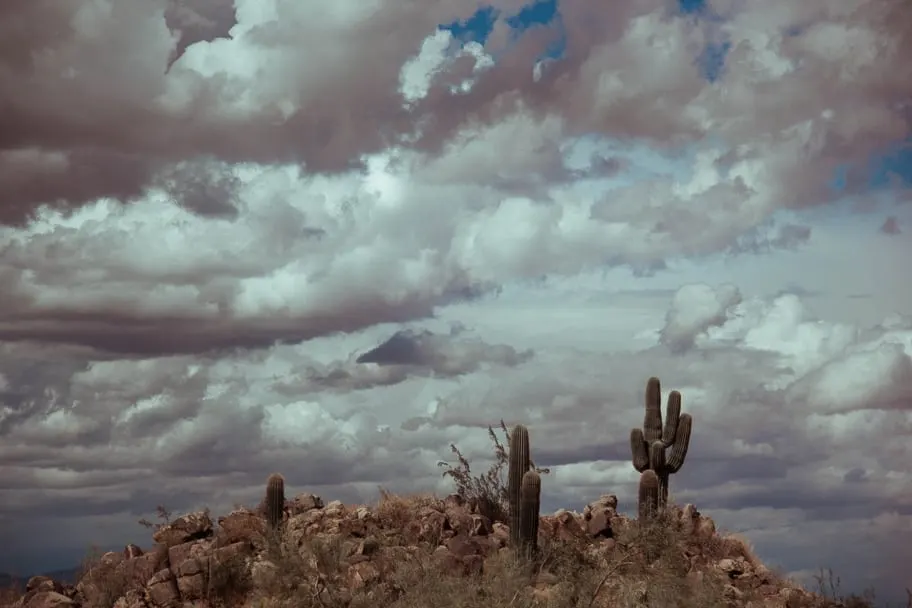 Funny Phoenix Quotes
"Arizona is a great place to be a radiation researcher." – Steven Magee
"You know you're an Arizona native, when a rainy day puts you in a good mood." – Marshall Trimble
"You know you live in Phoenix when the cold-water faucet is hotter than the hot-water faucet." – Unknown
"You know you're from Arizona when you feed your chickens ice cubes to keep them from laying hard-boiled eggs." – Unknown
"You know you're an Arizona native when you hug a cactus only once in your lifetime." – Nancy Dedera
"Arizona may be the only state in America where mothers don't tell their children that someday they can grow up and be president." – John McCain
"You know you're from Arizona when you drive two miles around a parking lot looking for a shady place – even in the dead of winter." – Unknown
"Almost everyone in the world knows something about Arizona, and some of it is even true." – Jim Turner
Arizona Puns & Jokes
Phoenix is so dry because it's in an arid zone-a.
Q: What's the only thing that grows in Phoenix? A: The Crime Rate!
Q: How hot is it today in Phoenix? A: So hot you can fry an egg on the sidewalk!
Q: Why did Forrest Gump choose 'Bama over Arizona State? A: He wanted an academic challenge.
Arizona Slogans
The Sand State – Many sand hills can be seen in Arizona
The Aztec State – Built by the Aztec people.
The Grand Canyon State – No explanation needed. While we are discussing the Grand Canyon here are our favourite Grand Canyon views and Grand Canyon Quotes.
The Baby State – The last State to have joined the US.
Phoenix Hashtags
Now you have the perfect quote for your Phoenix Arizona Instagram photo, here are the best hashtags to use to give you the most reach.
#phoenix
#arizona
#scottsdale
#az
#phx
#mesa
#phoenixaz
#glendaleaz
#tucson
#myphx
#phoenixarizona
Looking for somewhere to go next? Tucson is a great idea, especially for couples as there are tonnes of romantic things to do in Tucson you might want to check out! Scottsdale or Mesa is another good option for couples.
Save Phoenix Quotes for Instagram Captions to Pinterest so you can find it again later