Wondering where to see Polygamists in Utah? You've come to the right place.
Call me weird but ever since becoming addicted to the HBO series Big Love and subsequent reality show Sister Wives I have had a fascination with the Fundamentalist Mormon Group known as the FLDS Church who believe in the principle of plural marriage.
What does this mean? It essentially means that they practice polygamy is a way that will ultimately give them access to the celestial kingdom. Mormons believe that there are three kingdoms, which people live in after they are resurrected after death: the celestial kingdom, the terrestrial kingdom & the telestial kingdom.
The highest form of these kingdoms is the celestial kingdom, which according to the Mormon faith will be occupied by those who have maintained a Christ-like life. The FLDS Church are essentially a group of Mormons who believe in the aspects of Mormonism, which was practiced in the 19th Century by the group's founder, Joseph Smith.
While mainstream Mormons no longer practice polygamy, these fundamentalist Mormon groups still believe that the practice of polygamy is a vital element in order to be able to enter the celestial kingdom. This group believes that they need to have at least three wives in order to access the highest level of heaven.
The mainstream Mormon Church banned polygamy in 1904 & was illegal in Utah (and the rest of America) until recently in the Sister Wives case where a Federal Judge declared Utah's laws on polygamy as unconstitutional. Basically, this means that the State is no longer able to arrest people living in marriage like situations.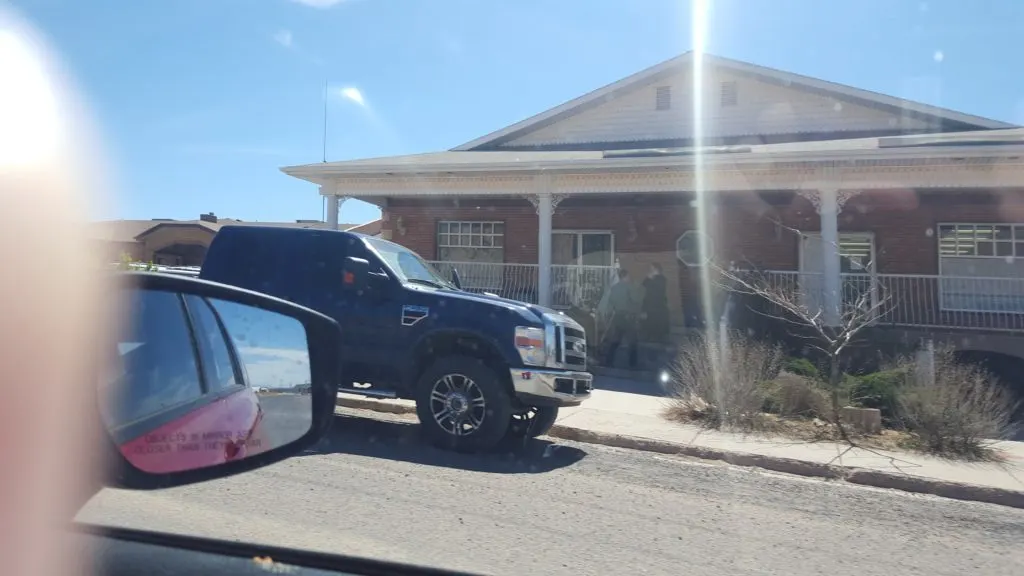 Polygamists in Utah: Visiting Colorado City Arizona & Hilldale Utah
I have always wanted to travel to Utah to see polygamists in real life wearing their prairie dresses & long braided hair.
The prairie dresses are a tradition kept from the 19th Century & are designed to promote modesty. The reason why the women in these communities rarely, if ever, cut their hair is due to the belief that they will wash the feet of Christ upon entrance to the celestial kingdom.
The women in the group never show their angles (and mostly wear white socks covering their ankles). The main reasons for the modest attire is to prevent other wives from feeling jealous & to prevent being sexualised to other men.
Today the group is led by Warren Jeffs who was arrested in 2006 year for assaulting two underage girls. He apparently continues to run this group from prison. Rumour has it that he has about 70 wives!
What I didn't know before I went to Utah is that polygamists are not everywhere in Utah but in certain small towns where they largely seclude themselves off to the rest of the world.
Two of the largest groups of polygamists in Utah can be found in the towns of Colorado, Arizona & Hilldale, Utah (which are geographically next to each other) and sit on the Arizona/Utah border.
If you are visiting Zion National Park, it is about a 50-minute car ride from there. This area used to be known as Short Creek (prior to the short Creek raids in 1953) & is known by the locals as 'the Creek'. The Short Creek raid was designed to arrest people in the community who practised polygamy.
What is it like to visit the Polygamist Communities of Colorado City Arizona & Hilldale Utah
Driving through these towns at first was a bit of a daunting & scary experience (after all, these groups do not like or want to interact with the outside world). A few times I was convinced that a large Ute with black tinted windows was following us.
I noticed that all cars in these towns have black tinted windows. Apparently, the polygamist police are required to track outsiders entering into their cities to (mainly) ensure that people are not trying to escape the area or that you are not interfering with their way of life.
I think that they are fairly peaceful people if you don't interfere with their lives & I don't believe you would be in any real danger by joy riding through their towns. If we did happen to get into trouble, I remember reading the phrase 'Keep Sweet' is meaningful to them & intended to use it to indicate that we meant no harm.
I believe this phrase has multiple meanings but one of the meanings is to remain in control of your emotions. What is funny in hindsight is that we were driving a red car through these towns. Red is a colour that is banned in the FLDS world.
Driving through the towns we noticed a lot of large unfinished houses with multiple entrances. We saw numerous polygamist men & women while driving through these towns going about their daily activities.
Driving along, we saw a pair of young girls peering over their large fence (as though they had been trapped inside & were dying to know more about the outside world).
The group have very little contact with the outside world as they don't even believe in internet or television and I believe they rarely venture into the surrounding towns. I didn't take a lot of pictures of the people as I thought it was a rude thing to do & could cause unnecessary problems for us.
We did manage to get one picture of a FLDS man & lady talking on the doorsteps on a community building. Having said that, I did spot a polygamist lady ordering a coffee in Starbucks late a night in St George. Everyone looked at her as though an elephant had entered the room.
Should you go see Polygamists communities in Utah?
If you have some spare time & are interested in this group, it is a nice 2 hour venture while visiting Zion National Park.
At the entrance of Hilldale there is a cute cafe called the Merry Wives Club. We didn't go in there as it was filled with tourists on their way to/from Zion however, I have read that upon occasion you can see Church leaders discuss their business or see sister wives socialising.
Obviously if you do choose to visit these communities we would advise you to be respectful as you take a drive through their cities.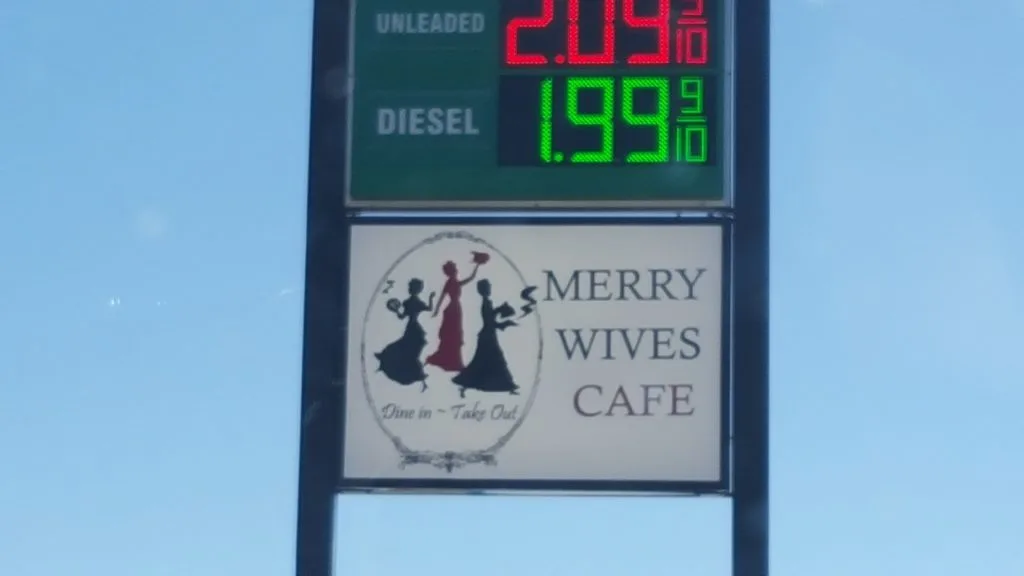 Where else can you experience Polygamist culture?
Meri from Sister Wives owns a bed and breakfast in Utah called Lizzie's Heritage Inn. If you watch the show Sister Wives, she bought this B&B back from a lady as it was a home her family had held for generations (who of course were polygamists)
Her mother used to run the b&b and was always really happy and friendly to guests so I'm sure she would've been happy to discuss polygamy. Sadly, she has passed away, but Meri herself and her daughter Mariah are sometimes there.
I should note that Meri is not a FLDS polygamist member and lives a very normal life (just happens to share her hubby) so she may or may not be able to give information on the FLDS church.
Note: Lizzie's Heritage Inn is located in Parowan which is around an hour drive from these towns where FLDS members live.
***
If you are a polygamist in Utah (or an ex polygamist) and you have seen this blog, ourself and our readers would love to know more about your culture, so leave us a comment below.
****
More Utah fun: