Prague is one of the best places on earth. Not only does it have amazing popular tourist attractions like the Prague bridge and the Prague castle. There are also so many hidden gems in Prague waiting to be discovered!
Here are 30+ Prague quotes to (hopefully) inspire you to visit Prague or if you have already been use as awesome Instagram captions!
30+ Prague Quotes for inspiring instagram captions
Prague Instagram captions
Prague is the Paris of the 90's – Marion Ross
Czechin' out that view
Just czeching out Prague
Czeching Prague off my bucket list
A trdlenik a day keeps the doctor away
All sunny days here, no fog in Prague
If European cities were a necklace, Prague would be a diamond among the pearls
No Prague-lems here
Czeching it all out
Prague is always a good idea!
PRAHA
Living out my fairy tale
These Praha streets are magic
I think I can see Cinderella from over here
Disney's got nothing on this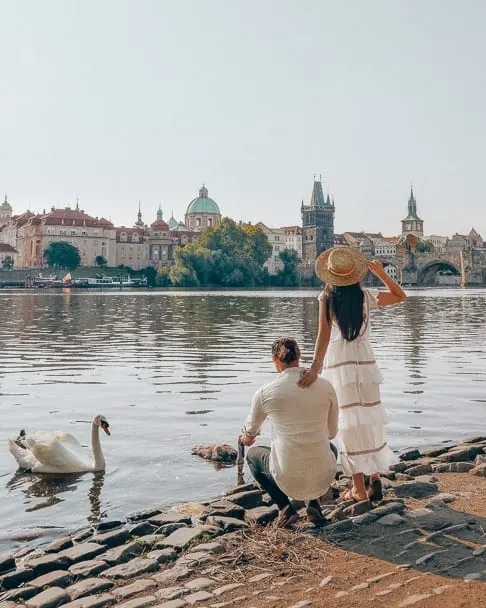 Interesting Prague Quotes
"The streets of Prague were a fantasia scarcely touched by the twenty-first century—or the twentieth or nineteenth, for that matter. It was a city of alchemists and dreamers, its medieval cobbles once trod by golems, mystics, invading armies. " ― Laini Taylor, Daughter of Smoke & Bone
"It's easy to fall in love among the winding cobblestone streets and snow-covered castles of Prague, but is it a good idea?"
― Dana Newman, Found in Prague
"Prague does not have its name for no reason – in truth, Prague is a threshold between the life on Earth and Heaven, a threshold much thinner and narrower then in any other places…" ― Gustav Meyrink
I personally think Prague is more romantic than Paris. If you have a girlfriend, take her there – Stephanie Sigman
"In Rome the statues, in Paris the paintings, and in Prague the buildings suggest that pleasure can be an education."
― Caleb Crain, Necessary Errors
"Prague. Praha. The name actually meant "threshold". Pollina had said the city was a portal between the life of the good and … the other. A city of dark magic, Alessandro had called it."
― Magnus Flyte, City of Dark Magic
The ancient splendor and beauty of Prague, a city beyond compare, left an impression on my imagination that will never fade – Richard Wagner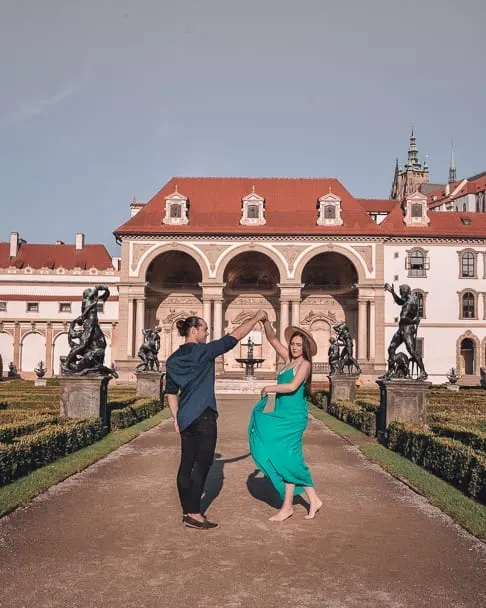 Prague Puns
I tried dating a Czech princess but I didn't have the česky to her heart.
Czech mate
I felt a little sick, so I went to the hospital for a Praguenosis as it was the Prague-matic thing to do.
Czech ya laterrrrr
Are you into Czechnology or are you more of a Czechnophobe?
What's a cow's favorite metro stop? MUZEUM. And where do they go to study engineering? MUSTEK.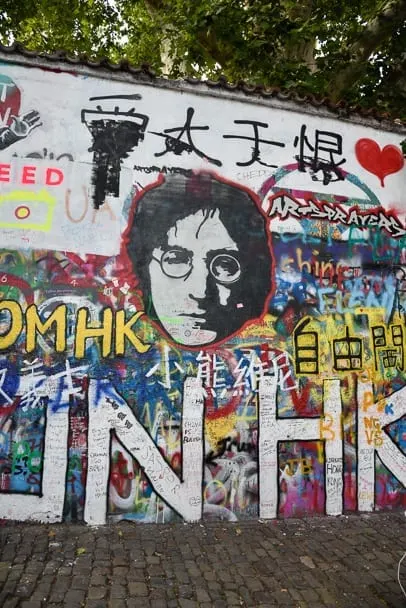 Prague Hashtags
Here are the hashtags we used on our Instagram which had the most success in Prague: