The Prague to Wroclaw train journey was the trip we were least looking forward to on our Eastern Europe rail adventure with our Global Eurail Pass.
The journey is one of the longest on our itinerary. The train from Prague to Wroclaw takes about 7 hours on average, with the shortest journey taking 5 hours 36 minutes and the longest journey taking 8 hours 45 minutes.
The first train of the day starts at 4:48, which is also the fastest train. The last train departs Prague at 19:41pm.
Prague to Wroclaw Train
There is no direct train from Prague to Wroclaw. The itinerary for the fastest train is Prague – Usti Nad Orlici – Lichkov – Wroclaw.
We'll show you how to travel from Prague to Wroclaw by train and what to expect at each station.
Prague – Usti Nad Orlici (First Leg)
To head to Wroclaw you will need to catch the train from Prague main station (Praha Hlavni nadrazi).
On the main departure boards look for the train to Brno as this stops at Usti Nad Orlici.
The train was modern and new but particularly full for the first 45 minutes of our journey. We couldn't find a seat in first class, which was fine as we didn't notice much difference.
All seats, including those in 2nd class have:
a small fold-out table
a power plug
air-conditioned cabins (which could have been more powerful)
free wifi (didn't really work)
overhead luggage racks
The seats are configured in a 2 x 2 across the aisle. There are also dedicated bike racks on this train for cyclists.
There are 1st and 2nd class seats on this train service. The train is a rural service which stops at most stations on the way to Brno.
The scenery – as we've come to expect travelling through Europe with a Eurail pass – is lovely. The train speeds by fields of dairy cows, rows of corn, yellow and green pastures criss-crossing to the horizon.
No train reservation is necessary. The conductor was at first confused when we showed him our Eurail Pass marked "Prague – Wroclaw" because the first only travels to Brno.
This was quickly resolved by showing the conductor our Eurail app which showed that we were headed for Wroclaw via Usti Nad Orlici and Lichkov.
We weren't required to amend our Eurail Pass to mark the 3 separate journeys we would be taking.
Usti Nad Orlici (First Stop)
Whereas Prague and Budapest are hustle and bustle, Usti Nad Orlici is complete serenity 99% of the time.
The other 1% is high-speed trains powering past the tiny town in the blink of an eye.
We had a one hour transfer here which we spent train watching, listening to the complete stillness of the countryside, and admiring pretty artwork around the station.
For starters, the old Ustin Nadi Orlicic station is a beautiful half-timber house in yellow and red.
There is also a new station building with an attendant who was able to confirm in decent English that we needed to wait until 10 minutes before departure time to know which of the 5 platforms our train would depart from.
The underground tunnels between platforms were decorated by talented street artists. Walking between platforms is so much more bearable when there is interesting art to admire.
The town is set among tall pine forests and judging by the many cyclists around the station – it's a common past time to ride the trails.
There's lockers, elevators and a toilet at the train station but not much else.
Usti Nad Orlici – Lichkov (Second Leg)
Our train for Lichkov departed from Platform 2 at Usti Nad Orlici. The train is a regional service bound for Moravsky Karlov and was only two carriages long.
All the seats on the train are second class. The trains features included / didn't include:
toilet
no power plugs
no air-conditioning
no wifi
No reservation is needed (or indeed possible) on this leg.
The seats are configured in a 3/4 x 1 (as in, 3 or 4 seats in a row – aisle – one single seat).
The train is configured for short-haul transportation so there's not a lot of room for suitcases. However, our train wasn't packed so we were able to leave some of our luggage in a corner seat nearby.
While it wasn't fun waiting in the stuffy, air-conditioned-less train at the station, those feelings quickly gave way as the train set off through the foresty area, slowly winding its way at a leisurely pace.
Along the journey we got a glimpse of Czech country life, including several cute apple orchards, equestrian academies, cycling clubs, quaint towns built over gentle streams, the circus and plenty of giant timber pines.
For the first time on our Eastern Europe adventure we felt like we were the only non-local tourists in the village.
This was the shortest leg of our journey from Prague to Wroclaw, taking just 45 minutes.
Essential Advice: Lichkov train station is an optional stop. Make sure to press the button so the train stops at Lichkov station. The sign is in English.
Lichkov Station (Second Stop)
Lichkov is the Czech town which borders Poland. The transfer time at Lichkov was scheduled to be 25 minutes, however, our train arrived with just 10 minutes to spare.
Fortunately, the train from Lichkov to Wroclaw was waiting for us 3 metres away on the other side of the same platform.
Lichkov station is incredibly tiny. We didn't notice any shops or restaurants, though we did spot a cute black and white cat.
Lichkov – Wroclaw (Third Leg)
The train from Lickov to Wroclaw is direct (no changes) and takes 2 hours 45 minutes.
We may have slightly fortunate with our timing as the sun we setting as we set off through the Polish countryside.
The cute farm houses dotting the green hills, flanked by steep pine-filled mountains were more spectacular for the bright orange sunset.
The train starts in the Czech Republic but within minutes passes into Poland without stopping or checking passports et cetera.
Where the train on our previous leg was stuffy and dated, but charming, the train from Lichkov to Wroclaw is brand new.
The train is all second class and reservations are not possible.
The train is modern, with tall padded seats in a 2 x 2 configuration separated by the aisle.
There are approximately 6 sets of seats facing each other.
Train features include:
230V power plugs (European style) & USB charging points in every seat
overhead luggage racks
toilet
wifi (worked, though did drop in and out)
There is no dining car or area to purchase food or drinks on board.
Tickets can be purchased on board from ticket machines or from the conductor before the train departs.
We were travelling to Poland using our Eurail pass which we simply showed the conductor when asked for our tickets.
Like the previous conductors on our trip, there was no need for us to write in the individual leg of the journey – writing "Prague – Wroclaw" was sufficient.
Buying Tickets with a Eurail Pass
We travelled from Prague to Wroclaw using a Eurail Global Pass. We enjoyed the flexibility of knowing we could jump on any train without making a reservation, giving us flexibility to sight see as much as we wanted.
Find out more information about Eurail and book a pass on their website https://www.interrail.eu/en/interrail-passes/global-pass.
If you do wish to reserve a seat (only possible on the first leg) book on the Eurail website at least 8 business days prior to departure to allow time to post tickets to you. You may also make a seat reservation in person at the train station.
What to do & Where to Stay in Wroclaw
Wroclaw Old Town is surrounded by a moat and the central train station – Wroclaw Glowny – is located 10 minutes walk away.
The Old Town Square is literally the centre of all the entertainment in Wroclaw.
In summer the square is a hub of excitement and entertainment. There is no shortage of restaurants for al fresco dining while the kids are entertained by the impressive water fountain and chance to blow bubbles set up by entrepreneurial teens.
DoubleTree by Hilton Wroclaw is conveniently located just 5 minutes from the station away by taxi / Uber and just a few minutes walk from the edge of the city centre.
Also nearby is the Market Hall, Most Tumski bridge (the most famous bridge in a city of bridges) and Cathedral of St John the Baptist. One of the more unique things to do in Wroclaw is located nearby – the Panorama of the Battle of Racławice – an impressive 360 degree painting of the battle.
If you're planning a trip to Wroclaw check out DoubleTree by Hilton Wroclaw. We were impressed with the the award-winning design of the hotel which was inspired by a drop of water – very appropriated for the city.
For more information check out our detailed review of DoubleTree by Hilton Wroclaw.
What to do & Where to Stay in Prague
Many of the sights in Prague can be seen if you slowly zig-zag your way through the streets from the Powder Tower (a restored Gothic gate destroyed in the battle of Prague) to Prague Castle where you can get started on the many things to do in Mala Strana.
The route includes some famous things to do like the Astronomical Clock, Municipal Library and more hidden gems in Prague.
Despite what Google Maps will tell you – the walk from the Powder Tower to Prague castle – two of the most iconic sights in Prague – is a solid 30 to 40 minute walk as you'll be slowed down by the crowds on the Charles Bridge, cobble-stoned streets and delicious Trdelnik pastries (rolled donut-like pastries covered in sugar and cinnamon).
These sights and eats are all very good reasons to take your time and soak up the atmosphere as you enjoy the walk.
We stayed less than 5 minutes walk from the Powder Tower at the Hilton Prague Old Town. It has a boutique hotel vibe even though it contains all the amenities you could want including gym, sauna, swimming pool, Executive Lounge and more.
We adored the art deco design which carries through from the awesome bar and restaurant to the rooms (you'll even notice nice touches in the bathrooms). Think Great Gatsby era splendor but with brand new facilities and younger staff who excel at their jobs.
If you only have a short time in Prague but want to see everything it has to offer, Hilton Prague is a convenient option because the Hop on Hop Off bus stops at the hotel.
The Red Line will take you to some of Prague's farthest flung locations in just 1 hour 45 minutes, including the National Stadium (so big it can fit 9 football fields inside), Prague Castle (access it from the top and walk downhill towards the Powder Tower), "Dancing House" and much more.
Hilton Prague is one of the largest and most impressive hotels we've stayed at. It's almost a destination on its own. Features include a Sky Bar, Wellness Centre (we can vouch for the couples massage), huge fully functioning gym with swimming pool and sauna (usually €99 per month entry), impressive lobby area and one of the largest Executive Lounge's in Europe.
Before you look anywhere for a hotel in Prague – we recommend checking out these two hotels for availability.
Start planning your Eastern European vacation with Hilton Europe.
Pin this guide to Pinterest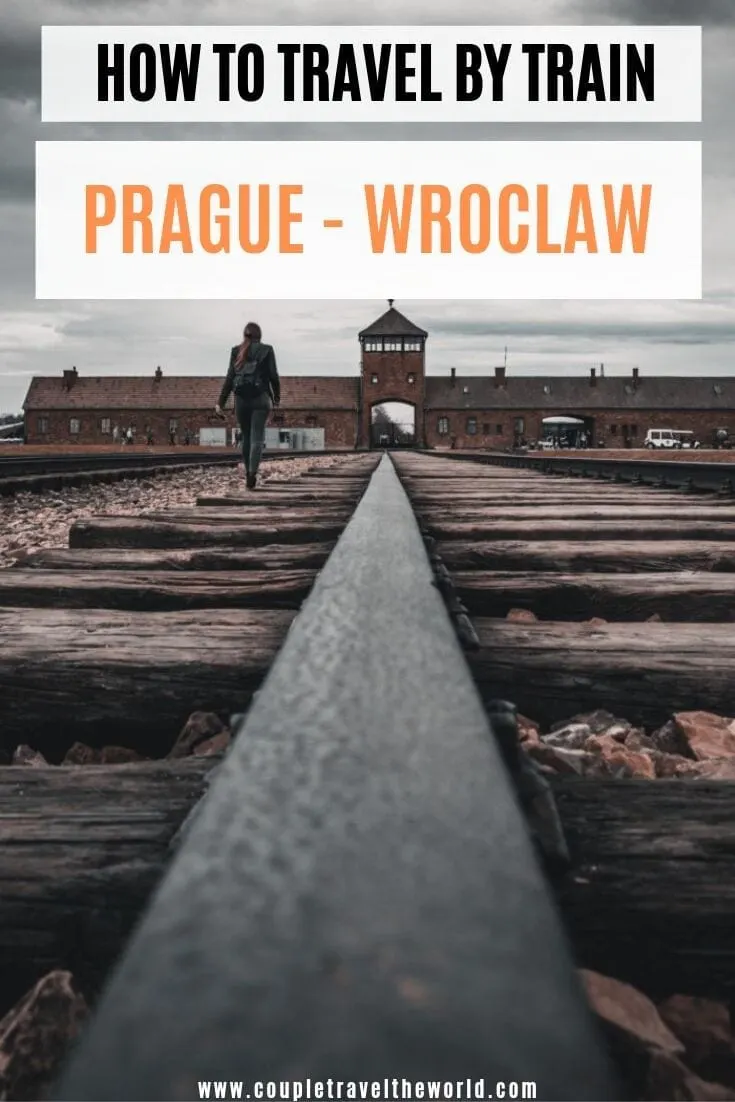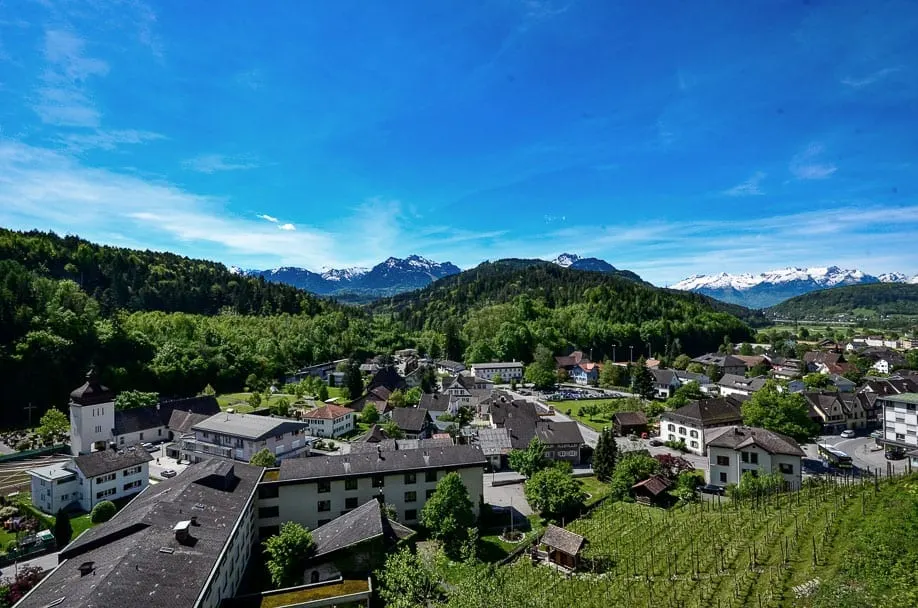 Disclaimer: We were invited as guests to Hilton hotels & on Eurail. However, this does not affect our views and opinions. As always, all opinions are our own.