Looking for Quotes about Boston for Instagram Captions? Here are 100+ of the best Boston Quotes!
100+ Quotes about Boston for Instagram Captions
Boston Instagram Captions
Here are some of the best instagram captions about Boston:
Boston is a city that has the power to convince you to change what teams you root for.
"Boston is actually the capital of the world." — John Krasinski
"I love Boston; it's like Paris." -Tyra Banks
Welcome to Boston, where the weather is made up and the seasons don't matter.
This is Boston!
Let's be honest: There's no better college town than Boston.
"Oh, Boston, you're my home." — The Standells, "Dirty Water"
"You know, Boston people are full of sauce." -Ellen Pompeo
"In Boston, they love their sports celebrities. And it's great." -Tom Brady
"I call Boston home because it's where I started coming into my own." -Sasha Banks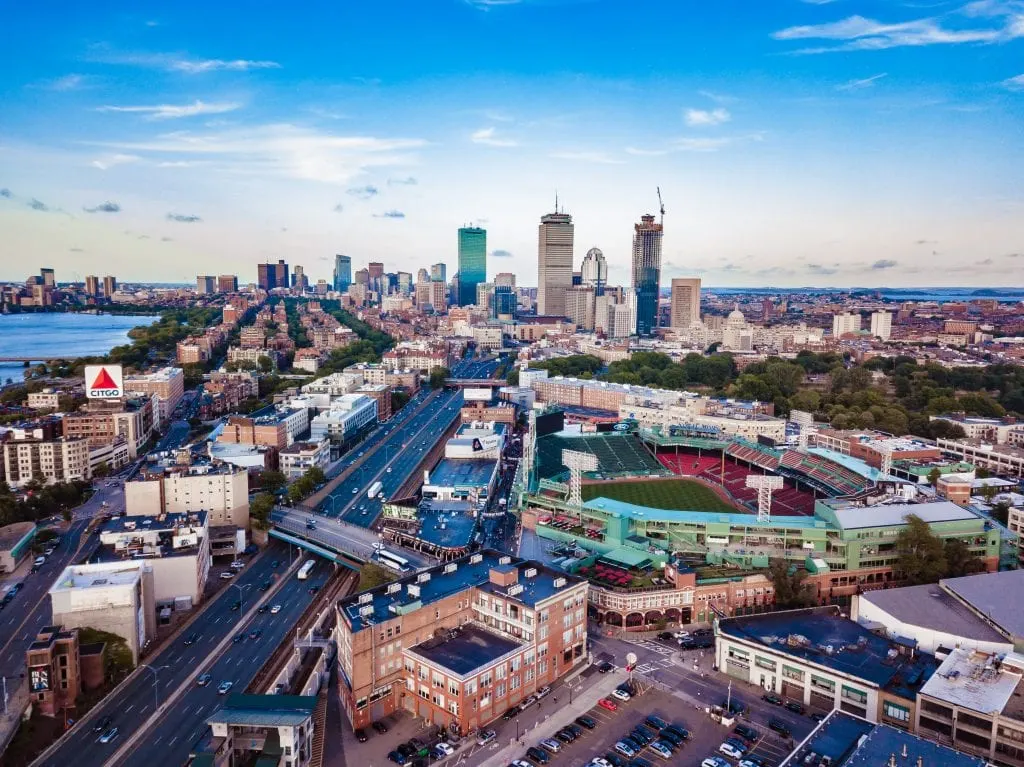 Funny Boston Quotes
"Boston has two seasons: August and winter." — Billy Herman
"I guess no true Bostonian would trust a place that was sunny and pleasant all the time. But a gritty, perpetually cold and gloomy neighborhood? Throw in a couple of Dunkin' Donuts locations, and I'm right at home." — Rick Riordan
Famous Boston Quotes
Boston is a pretty cool place. Here are some of the best and most famous quotes about Boston.
"In Boston they ask, how much does he know? In New York, how much is he worth? In Philadelphia, who were his parents?" – Mark Twain
"Boston is large enough to learn your independence and small enough to make your own." – Henry Winkler
"Here's what I see all across this great city – people working together to make Boston a better place to live and to raise children, to grow and pursue dreams." – Thomas Menino
"Boston is actually the capital of the world. You didn't know that? We breed smart-ass, quippy, funny people. Not that I'm one of them. I just sorta sneaked in under the radar." – John Krasinski
"Boston is a moral and intellectual nursery always busy applying first principals to trifles." – George Santayana
"Boston is so laced with jerseys that you can be dressed head to toe in team apparel and no one will look twice." – David Walton
"There's a lot of history in Boston and a lot of history, obviously, in New York with all the championships." – Rafael Palmeiro
"boston: Clear out eight hundred thousand people and preserve it as a museum piece. New York: Prison towers and modern posters for soap and whiskey. Pittsburgh: Abandon it." – Frank Lloyd Wright
"Boston was a great city to grow up in, and it probably still is. We were surrounded by two very important elements: academia and the arts. I was surrounded by theater, music, dance, museums. And I learned how to sail on the Charles River. So I had a great childhood in Boston. It was wonderful." – Leonard Nimoy
"Boston is actually the capital of the world. You didn't know that? We breed smart-ass, quippy, funny people. Not that I'm one of them. I just sorta sneaked in under the radar." – John Krasinski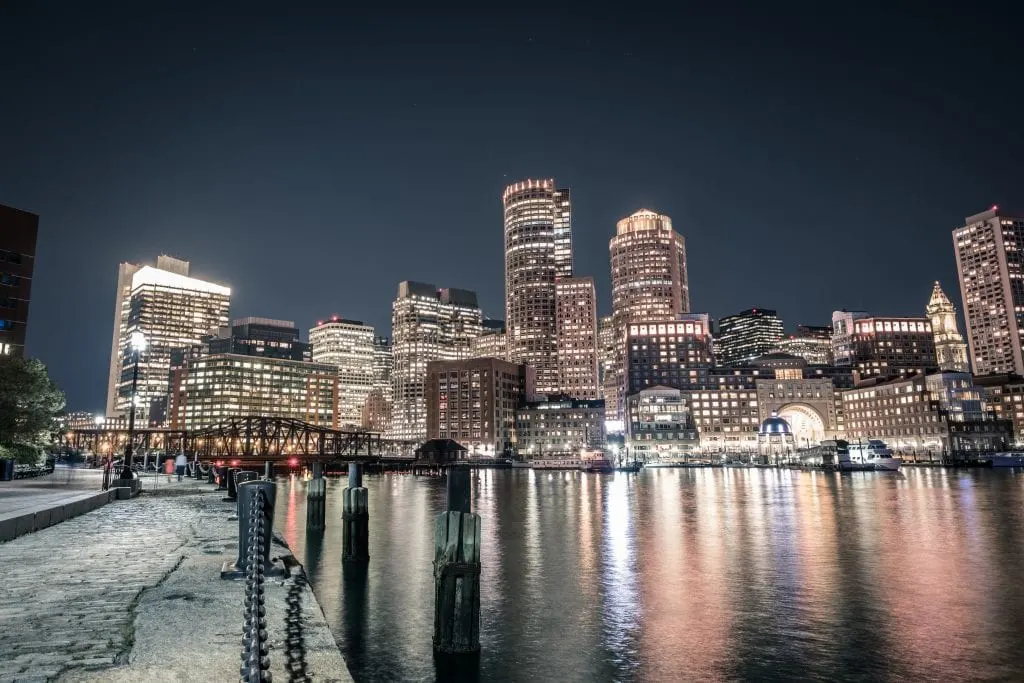 Boston Sayings
Here are some interesting Boston sayings you will only find in Boston!
"Wicked pissa" or "Ya new skirt's wicked pissa!" Meaning: Your skirt is awesome.
"Rippah" Meaning: It is someting you definitely do not want to miss.
"Down the Cape" Meaning: It is about the place called Cape Cod, and it is the most popular place to hang out.
"Skeezah, tool, igit" Meaning: For Bostonians there are plenty of words to insult people. These ones are used for drug addicts, idiots, assholes, etc.
"Pahlah" Meaning: Bostonians have an interesting way to describe the house parts, this word refers to the living room, parlor, the place where the family gathers for some activities.
"Dunkies" Meaning: I bet all we know what Dunkin Donut is, so welcome an awesome pseudonym for Dunkin Donut's coffee.
"Badadoes" Meaning: in Boston speak, this word means potatoes.
"So don't I!" Meaning: "me too".
"No suh!" Meaning: When Bostonians want to express their disbelief and doubt in something. Logically the vice versa option will be "yes suh"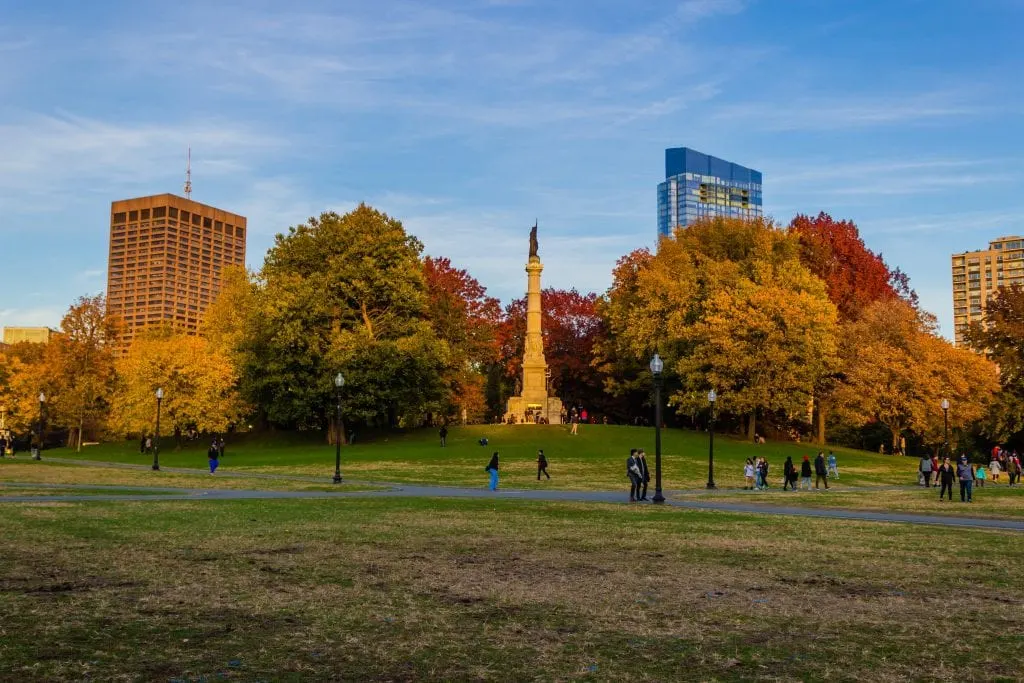 Boston Lyrics (Songs about Boston)
Here are the best lyrics and songs about Boston which could be good for instagram captions about Boston:
"Shipping Up To Boston" by the Dropkick Murphys. Best lyric: I'm shipping up to Boston whoa/I'm shipping off…to find my wooden leg."
"Old Cape Cod" by Patti Page. Best lyric: "If you're fond of sand dunes and salty air/quaint little villages here and there/you're sure to fall in love with Old Cape Cod."
Massachusetts" by Ylvis. Best lyrics: "It's the 14th biggest state/Massachusetts/Just four hours from New York/Read amazing books for free at the Boston Library or try the local brie."
"Roadrunner" by Jonathan Richman and The Modern Lovers. Best lyrics: "Roadrunner, roadrunner/Going faster miles an hour/Gonna drive past the Stop 'n' Shop/With the radio on/I'm in love with Massachusetts/And the neon when it's cold outside."
"Massachusetts" by The Bee Gees. Best lyrics: "Feel I'm goin' back to Massachusetts/Something's telling me I must go home/And the lights all went out in Massachusetts/The day I left her standing on her own."
"Back to Boston" by The Rosebuds. Best lyric: "Seeing all the looks on the Harvard faces/I know it's true/Glass on the road and the diamonds shining I looked at you/And said, "Somerville is where we're going,"/I'm going back to Boston."
"Say Hello to Someone In Massachusetts" by Lenny Gomulka. Best lyric: "Between the scenery and the folks in Massachusetts/All the beauty you just won't believe your eyes/Home of the University of Massachusetts/The Boston Red Sox, Patriots, B-Ball Hall of Fame."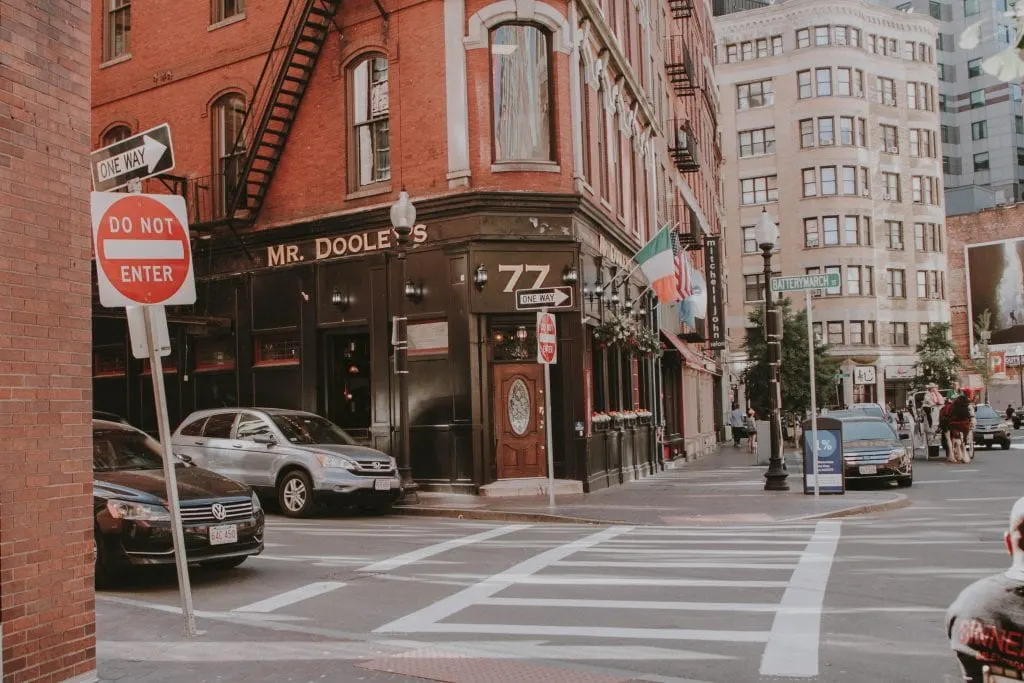 Quotes About Massachusetts
Here are some of the very best Massachusetts quotes:
"I'm lucky to have been raised in the most beautiful place – Amherst, Massachusetts, state of my heart. I'm more patriotic to Massachusetts than to almost any place." – Uma Thurman
"Massachusetts is the first state in America to reach full adulthood. The rest of America is still in adolescence."- Uwe Reinhardt
"The late rebellion in Massachusetts has given more alarm than I think it should have done. Calculate that one rebellion in thirteen states in the course of eleven years, is but one for each state in a century and a half. No country should be so long without one. Nor will any degree of power in the hands of government prevent insurrections." – Thomas Jefferson
"Massachusetts became the first state to marry gay couples, though lawmakers say allowing gay couples to get married raises a lot of questions. You know, such as: does that best man invite both guys to the bachelor party?" – Jay Leno
"In Massachusetts, where properly qualified 'persons' were allowed to practice law, the Supreme Court decided that a woman was not a 'person,' and a special act of the legislature had to be passed before Miss Lelia Robinson could be admitted to the bar. But today women are lawyers"- Lucy Stone
"That Massachusetts Bay Colony had been set up in England as a corporation, enabling one hundred white male religious fanatics to elect their leader to rule in a completely totalitarian way." — Larry Kramer
"Massachusetts children cannot only lead the nation in test scores, they can be competitive with the best in the world. And the gap in achievement among races can virtually disappear." – Mitt Romney
"The Massachusetts Institute of Technology accepts blacks in the top ten percent of students, but at MIT this puts them in the bottom ten percent of the class."— Thomas Sowell
"The first public love of my heart is the Commonwealth of Massachusetts." – Josiah Quincy
"In Massachusetts, scientists have created the first human clone. The bad thing is that in thirty years, the clone will still be depressed because the Boston Red Sox will still have not won a World Series." – Craig Kilborn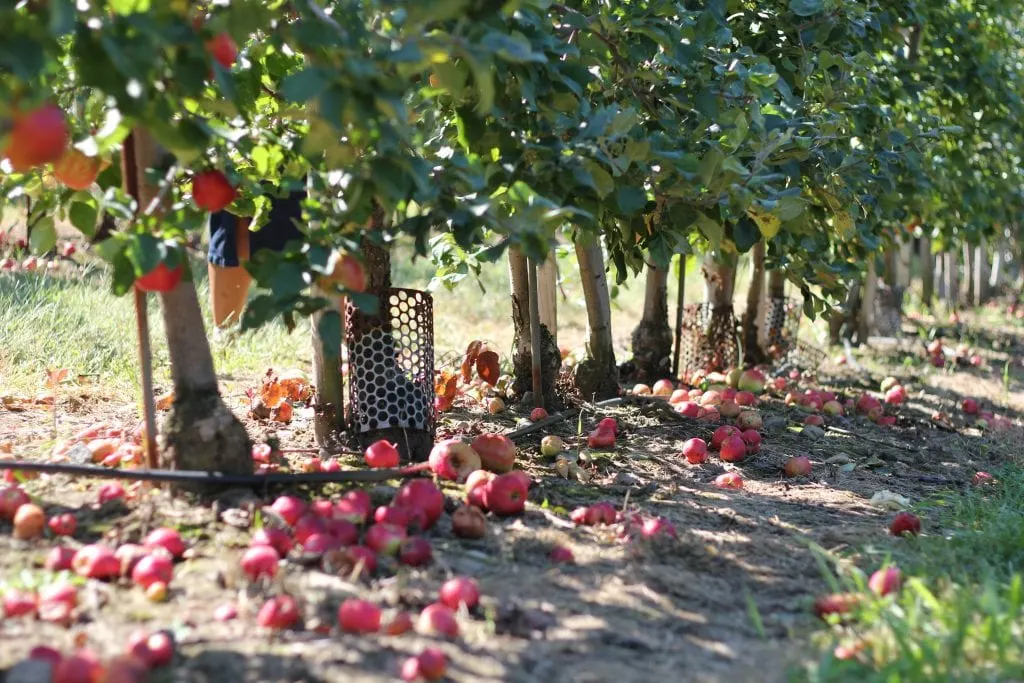 Boston Travel Quotes
Boston is a cool place to travel. Here are some of the best quotes to inspire you to travel to Boston:
"Boston is not an avant garde place. It stays literally 15 to 20 years behind New York at all times." – Paul Laffoley
"Boston does not represent the quintessential excellence of all the world's cities synthesized into a paradigm of urban beauty and virtue, but it is a place at once characteristic, mellow and mature, and possessed of many qualities not entirely divorced from charm." – Lucius Beebe
"Boston's freeway system is insane. It was clearly designed by a person who had spent his childhood crashing toy trains." – Bill Bryson
"Boston is just a village, sprawling far and wide, more human than New York City." – Frederick Engels
"There is about Boston a certain reminiscent and classical tone, suggesting an authenticity and piety which few other American cities possess." – E. B. White
"Boston is the cream of the crop of the marathon world. It has such history that you feel such honor just being a part of it. All the other races have pacers to get you to a Boston qualifying time." – Summer Sanders
"Boston was a great city to grow up in, and it probably still is. We were surrounded by two very important elements: academia and the arts." – Leonard Nimoy
"When I go abroad I always sail from Boston because it is such a pleasant place to get away from." – Oliver Herford
"I love Boston, but it's a smaller city for the personalities and video and the other stuff we want to incorporate." – Dave Portnoy
"I always figured Metropolis was north of New York, actually. Between New York and Boston, in my mind." – Jim Lee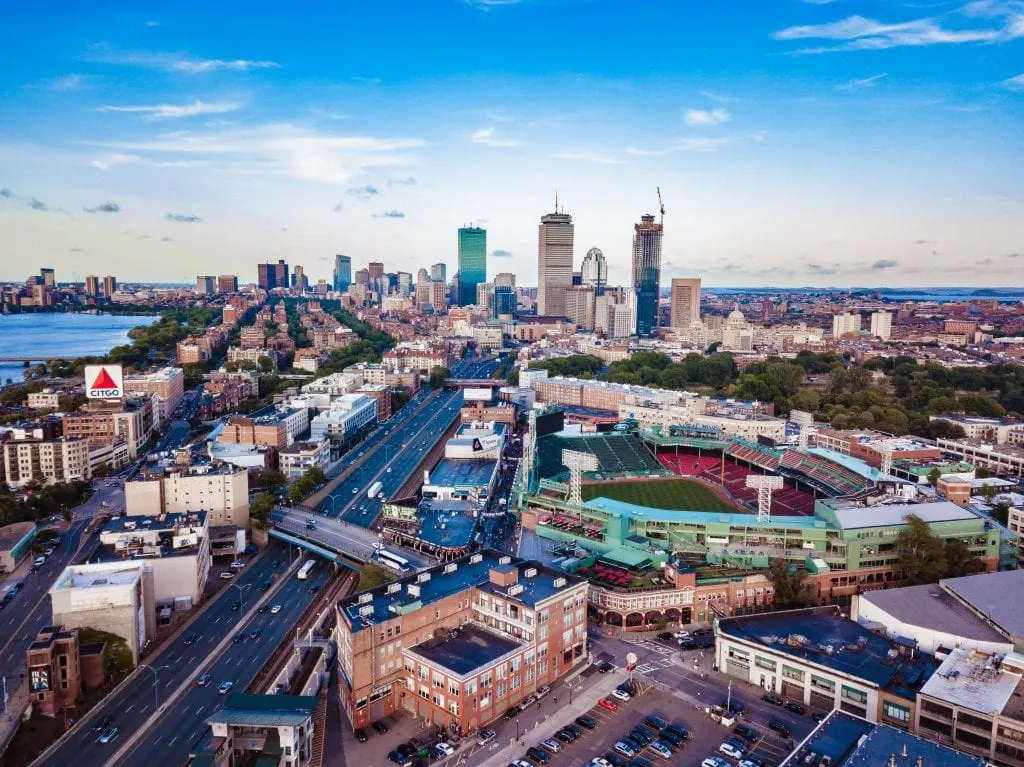 Mark Wahlberg Quotes About Boston
"Growing up, I think I was arrested 20-odd times by the Boston police. The good news is that I've been able to use those experiences in a lot of my roles, and that has been a blessing." – Mark Wahlberg
"Boston didn't always have the best reputation, nor did I, growing up in Boston, as a kid with challenges and obstacles in front of me." – Mark Wahlberg
"I'm a big fan of all the Boston guys that are acting – Matt Damon , Ben Affleck, Mark Wahlberg – they made a great career out of it, and they found a way to do it and still be cool guys, so that's kind of where I want to be." – Kenny Wormald
Edgar Allan Poe Quotes About Boston
"We like Boston. We were born there—and perhaps it is just as well not to mention that we are heartily ashamed of the fact. The Bostonians are very well in their way. Their hotels are bad. Their pumpkin pies are delicious. Their poetry is not so good. Their Common is no common thing—and the duck-pond might answer—if its answer could be heard for the frogs." – Edgar Allan Poe
"But with all these good qualities the Bostonians have no soul." – Edgar Allan Poe
Boston Red Sox Quotes
Here are some quotes from one of the top Boston teams, the Red Sox:
"We picked the Red Sox because they lose. If you root for something that loses for 86 years, you're a pretty good fan. You don't have to win everything to be a fan of something."― Jimmy Fallon
"That moment, when you first lay eyes on that field — The Monster, the triangle, the scoreboard, the light tower Big Mac bashed, the left-field grass where Ted (Williams) once roamed — it all defines to me why baseball is such a magical game"― Jayson Stark
"You know, a lot of people say they didn't want to die until the Red Sox won the World Series. Well, there could be a lot of busy ambulances tomorrow."― Johnny Damon
"From The Red Sox Reader:"The Yankees may have always had the better players, but the Red Sox always had the better writers."― Dan Riley
"I'd love to play in a Red Sox game. It would be so awesome to actually walk out on the field and play, just for one inning. I'd also steal everything I could get my hands on in the clubhouse, which is why they won't let me do it." – Denis Leary
"I would really like that, Betsy, to cheer and jeer and hoot and root alongside a band of brothers. I would love that. But do you have any idea how much attention you have to pay to a Red Sox game? Even a regular-season Red Sox game?"― Joshua Ferris
"People saying, 'Life didn't turn out the way I wanted it to.' Welcome to the club. I wanted to be the starting center-fielder for the Boston Red Sox, for chrissakes!" – Denis Leary
"I grew up a Red Sox fan. I grew up going to Fenway Park and the Museum of Fine Arts and the Science Museum and Symphony Hall and going to the Common, walking around. My whole family at different times lived and worked in Boston." – James Spader
"Here's the thing about Red Sox fans, or actually just fans from that region, in general: they appreciate the effort. And if you mail it in or if you give 80 percent, even with a win, they'll let you know that's not how you do it. They want – if it's comedian, if it's a musician, bring us your best show." – Dane Cook
"I find it funny how people from Boston and New York hate each other because of pro teams. But, like, everyone on the Red Sox is a random millionaire athlete from somewhere else." – Julian Casablancas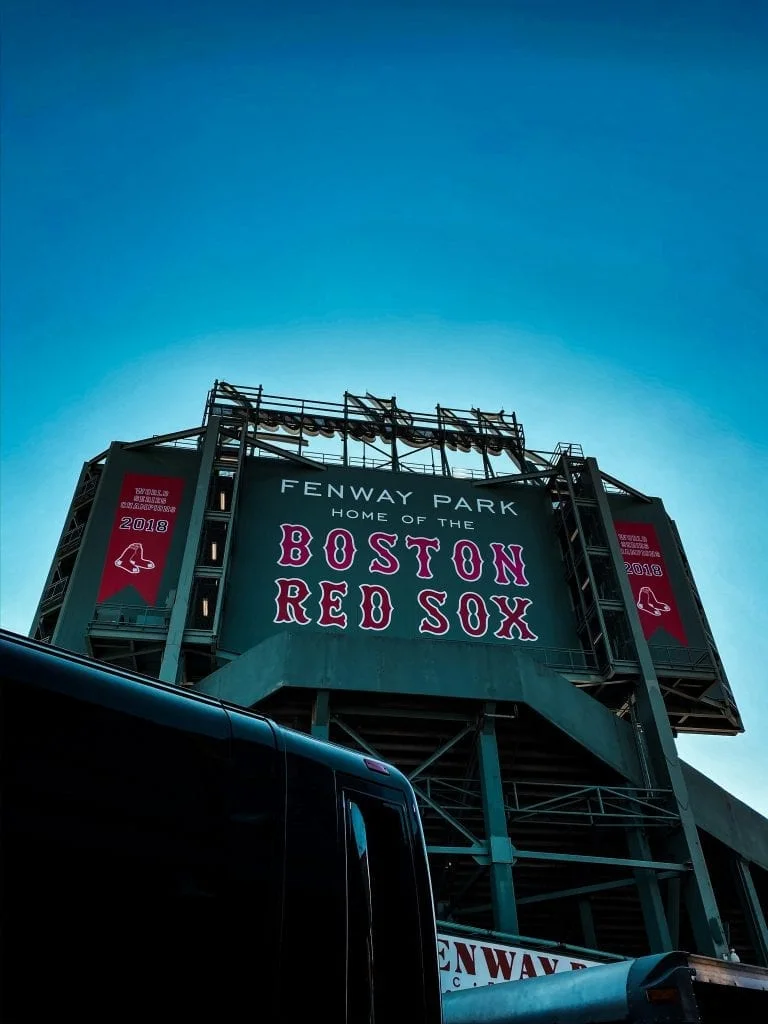 Boston Celtics Quotes
Here are some of the best quotes from another of Boston's most popular teams, the Boston Celtics:
"As far as playing, I didn't care who guarded me – red, yellow, black. I just didn't want a white guy guarding me, because it's disrespect to my game." – Larry Bird
"Leadership is diving for a loose ball, getting the crowd involved, getting other players involved. It's being able to take it as well as dish it out. That's the only way you're going to get respect from the players." – Larry Bird
"I don't know if I practiced more than anybody, but I sure practiced enough. I still wonder if somebody – somewhere – was practicing more than me." – Larry Bird
"My most memorable moment came in 1985 as we beat the Boston Celtics." – Kareem Abdul-Jabbar
"I guarantee you, if you could give me 10 points in all those seventh games against the Boston Celtics, instead of Bill Russell having 11 rings, I could've at least had nine or eight." – Wilt Chamberlain
"I lived to play basketball. Growing up as a kid, Bill Russell and the Boston Celtics were my favorite team. The way they played, the teamwork, the sacrifice, the commitment, the joy, the camaraderie, the relationship with the fans." Bill Walton
"The Boston Celtics are not a basketball team, they are a way of life." – Red Auerbach
"When I was young, I never wanted to leave the court until I got things exactly correct. My dream was to become a pro." – Larry Bird
"Karen Russell learned to think from her father, someone Peter Gammons knows well, Boston Celtics legend Bill Russell, who used his prominence to support Martin Luther King Jr., to support the civil rights movement, and other important work, including work in Africa throughout his career. And Bill Russell is still at it." – Donald Trump
"Bill Russell, a famous philosopher from Boston Celtics once "When things go bad, things go bad." The [Iraq] war was terribly mismanaged-it was terribly mismanaged." – Jon Stewart
Boston Rob Quotes (Survivor)
We love survivor. Thought wed round it off with some Boston Rob from Survivor quotes:
"So he looks like a normal guy, you know, but he's goin' on and on about being holey. And I'm thinkin' he's talkin' about spiritualness, but he's talkin' about actual holes in your body! I mean… he's a fruit loop."
"It's important for me to have people on my team who are gonna do what I tell them to do, and not know that I'm telling them to do it."
"All-star survivor will be so cut throat it won't even be fun. Nobody trusts anybody, nobody. Nobody trusts anybody. Do you understand?"
"She probably thinks she's playing me, I probably think I'm playing her, who knows how it's gonna turn out. One thing for sure though, there will only be one winner in this game."
"I can't trust anybody, I kinda have a mark on my back, so I gotta watch both shoulders at the same time."
"Amber and i have an alliance for obvious reasons. She's beautiful, obviously any idiot can see that. But I'll keep my word to her no matter what. I trust her and don't think that she'll screw me."
"I may not be the strongest one of them, but I can guarantee I'm tougher than every single one of them."
"As soon as we merged, Lex comes running over to me. Rob make me feel comfortable, tell me that I'm safe, tell me that I'm safe. Making the deal to save Amber and I'm gonna help you later on. You didn't guys really believe that, did you? Come on! I've been playing the game since the second that I've got here. It's all a game. Everything. Make no mistake about it. I'm playing the game."
"I don't know if I can or can not win against either one of them. I keep changing my own mind fifty times a day. I'm gonna think about it, you know, and I'm gonna make the decision that I feel most comfortable with… based on me, not based on morales, not based on an alliance that I should or shouldn't honor. A million dollars. What will you do for a million dollars?"
Want more Quotes?
Here are some of our favs:
Save to Pinterest!