Looking for the most romantic getaways in Florida? We have you covered!
Whether you are looking for a getaway on a budget or something more exclusive and fancy (like an all inclusive resort) for a honeymoon, anniversary trip or romantic weekend getaway in Florida – we have it all.
The Sunshine State is definitely is one of our favorite places to vacation in the US as there is pretty much no "bad" place to go and with these 15 epic spots for couples, you'll soon understand why and be totally hard pressed to pick just one to visit! Don;t worry, there's always more trips to plan in your future.
Stay tuned for the most romantic places in Florida for couples as well as the best hidden romantic getaways in Florida.
15 Romantic Getaways in Florida: Hidden anniversary spots for all budgets
Sanibel Island
Located on the southwestern shore of Florida along the Gulf Coast, this small island is known for picturesque sunsets, shell studded beaches, and delicious seafood.
Book a stay at the Sundial Beach Resort & Spa for an oceanfront experience with all of the amenities you could possibly need for a romantic weekend. All of their rooms come equipped with a full kitchen and an on site market that make beach picnics a breeze for your and your loved one.
Spend the weekend exploring the nature trails at the J.N. "Ding" Darling National Wildlife Refuge to spot native wildlife that includes endangered species like the West Indian Manatee or to watch the sunset with your sweetheart.
To get a taste of the suite life, book a room at Casa Ybel Resort. All of the suites at this resort are positioned to give guests unparalleled views of the crystal blue waters of the Gulf of Mexico. Their comfortable beachfront rooms are the perfect place to relax after spending the day hunting for shells along the shores of Bowman's Beach. Bowman's Beach is the most well known beach in Sanibel and offers visitors miles of secluded, picturesque white sands with one of the highest concentrations of seashells in the area.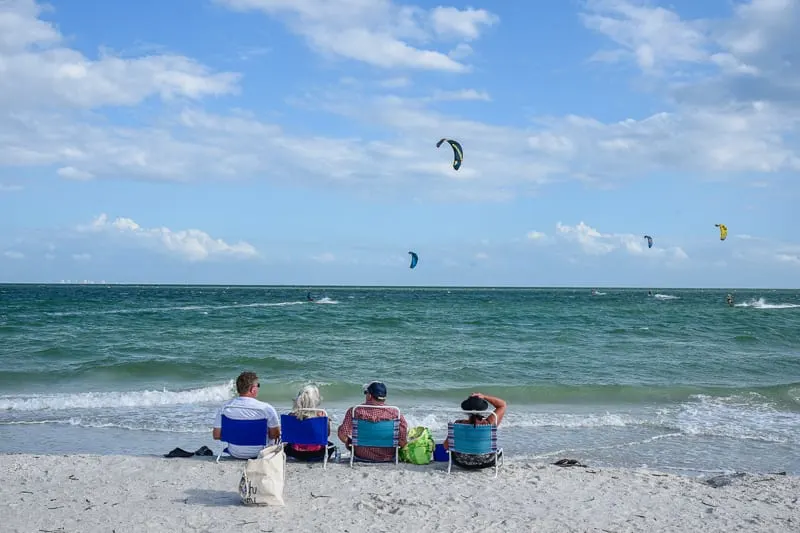 Marco Island
This peaceful Florida island is fully surrounded by crystal clear water, estuaries filled with rare and endangered animal species, and plenty of sandbars for exploring. Nestled between Ten Thousand Islands National Wildlife Refuge and Everglades National Park, this island is a popular spot for birdwatching, fishing, shell hunting, and other outdoor activities.
There are seriously tonnes of fun things to do in Marco Island for couples – it is a rather underrated area in Florida if you ask me which means one good thing – less people around! Also, this means it is one of the best cheap romantic getaways in Florida. Remember, price is all about supply and demand.
For a unique thrill, take a guided airboat tour along the waters in Everglades National Park to catch a glimpse of alligators in their natural habitat. Other than the abundant nature activities, the laidback lifestyle of this island has also made golf a popular pastime for visiting guests.
There is lots of awesome places to stay in Marco Island but the JW Marriott is definitely our favorite for couples and honeymooners. Guests staying at the JW Marriott Marco Island Beach Resort can enjoy easy access to their two private championship courses, The Rookery and Hammock Bay, as well as other surrounding area courses.
Guests playing a round at The Rookery won't have to leave nature behind because this specially designed course has been recognized as a Gold Certified Signature Sanctuary designated by Audubon International to provide haven to native wildlife including bald eagles, alligators, and blue heron. After working up an appetite on the golf course, immerse yourself in a unique culinary experience at one of the hotel's 12 on site restaurants featuring a variety of international cuisines.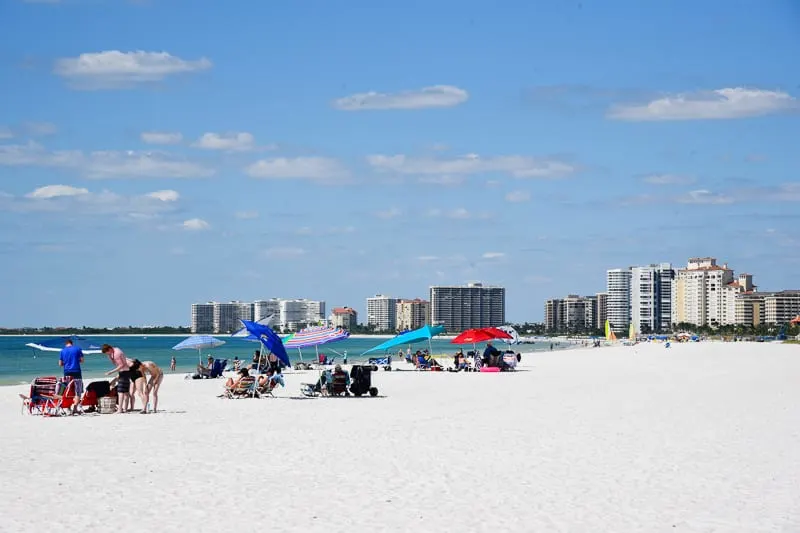 Romantic Getaways in Florida Keys
Key Largo, Montego, baby why don't we go? These tropical islands at the farthest southern tip of the state are well known for their aqua blue waters, guided snorkeling tours, and plentiful beach bars and tropical cocktails. Spend the weekend wastin' away again in Margaritaville enjoying mixed cocktails, blended drinks, and a huge menu of bar food favorites.
For an all inclusive beachfront stay for couples, book a room at the award winning Bungalows Key Largo, Florida's premiere adults only resort. This luxury resort features an expansive oceanfront infinity pool, guided yoga classes in their zen garden, and private sailing or fishing charters for a true locals experience.
If you're looking for a private island suite, check out Little Palm Island Resort & Spa, A Noble House Resort. Equipped with their own marina, this resort is the perfect place for sailors to trade in their sea legs for a few romantic nights on land.
For a more budget-friendly option, check out Cheeca Lodge & Spa featuring flexible rate booking and a generous cancellation policy. Although this lodge is a budget friendly option, you won't have to compromise on quality or comfort. With private balcony hot tubs, adults only swimming pools, an oceanfront tiki bar, and full-service water sports facility on site, you'll find everything you need at Cheeca Lodge & Spa.
No trip to the Florida Keys is complete without a stop at the world famous Duval Street in Key West, one of the best free things to do in Key West (note key West is an expensive place to be!). Saturated with activities, bars, restaurants, nightlife, museums, and more, this approximately one mile long stretch of the city has something for everyone to enjoy! While The Keys are not a cheap romantic getaway in Florida, they sure are cool and well worth the extra buck!
See more: Romantic Hotels in Key West you have to stay!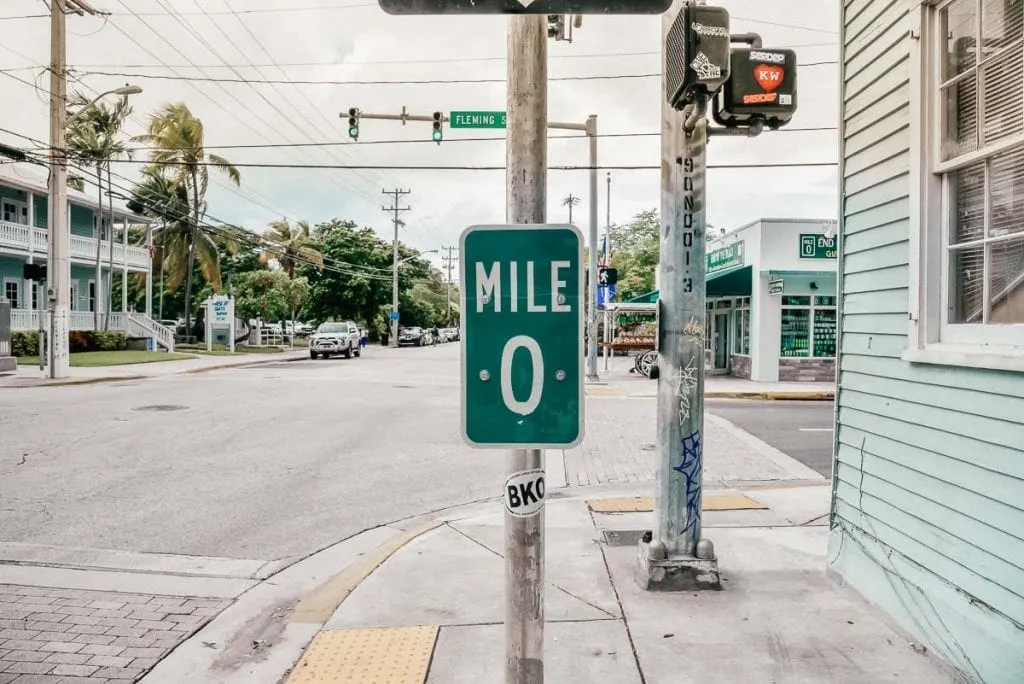 St. Augustine
This Florida gem lays claim as the oldest city in the US and is well known for its unique Spanish colonial architecture, tranquil beaches, and charming small town atmosphere. Definitely one of the most romantic places to visit in Florida!
Book a stay at 44 Spanish Street Inn in the heart of the St. Augustine's downtown district for a romantic weekend getaway. Their private enclosed courtyards, vintage architecture, and candlelit porches provide romantic ambiance for your and your loved one to enjoy a quiet evening in the warm Florida air.
For a unique experience, take a walking tour of the historic Castillo de San Marcos fort. Over 300 years ago, this Spanish style fort provided protection from opposing military forces and in 1924 became recognized as a National Monument and historic site.
After visiting the fort, head over to take a sip of the magical elixir at Ponce de Leon's Fountain of Youth Archaeological Park to stay young forever! The park is dedicated to preserving the historical accuracy of this site while providing visitors a fun, yet educational experience centered around the saga of Juan Ponce de Leon as well as the tragedy of the Timucua civilization that once called this land home.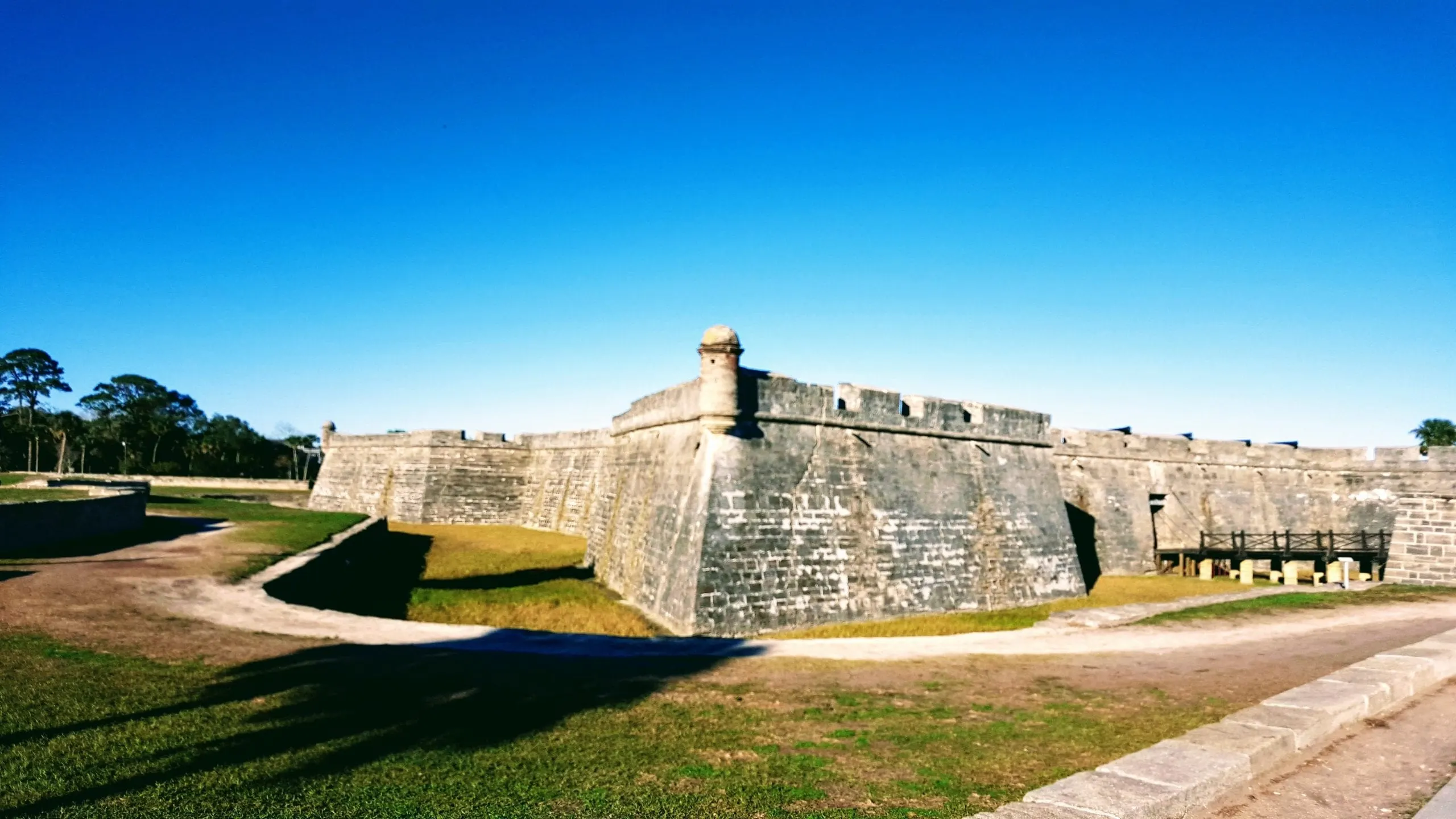 Amelia Island
One of the best places to visit in Florida for couples.
Known for pristine beaches with virtually no crowds, this northeastern Florida island is only a short drive from Jacksonville. There's tonnes of awesome date ideas in Jacksonville too by the way so you might like to go there also. Visitors have praised Amelia Island for the variety and quality of restaurants and cuisines, making it the perfect getaway for foodies.
Guests staying at the Omni Amelia Island Resort can enjoy their first dining experience at one of the ten onsite restaurants. First stop into their French inspired market and cafe, Marché Burette for their specialty brunch tower, a dish served three stories high and piled with breakfast classics like eggs, bacon, sausage, potatoes, and more! For dinner, make a reservation at Bob's Steak & Chophouse to treat yourself and your date to a quality ribeye.
For more culinary experiences, check out some of the many restaurants found in the Fernandina Beach downtown area like Wicked Bao and Espana Restaurant & Tapas. To explore the island from a local's point of view, book a sightseeing tour with Amelia Adventures for private boat charters, kayak tours, or paddleboard adventures for an up close and personal view of the island.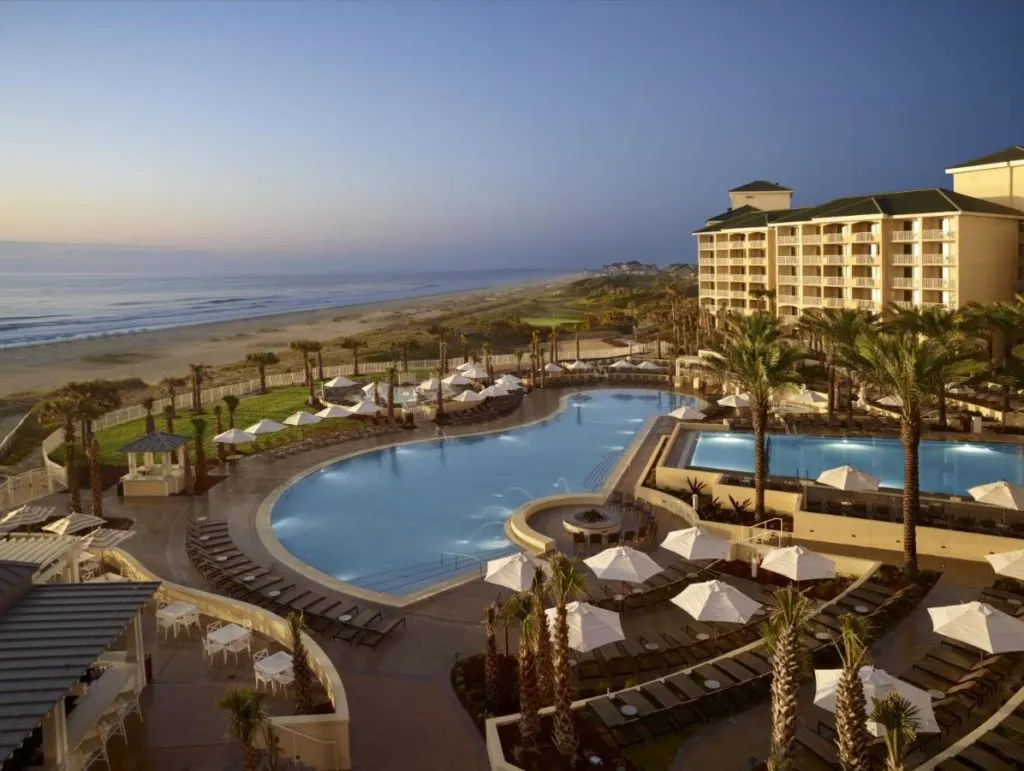 Miami
It's time to live it up in this southern Florida city! Known as one of Florida's most affluent cities with high rise resorts, casinos, and multi-million dollar yachts lining the waterfront, this is the perfect place to experience a taste of the sweet life!
For a health and wellness centered vacation book a stay at the Carillon Hotel, a towering Miami Beach oceanfront resort with a private beach club and a variety available onsite wellness therapies. Indulge in their stress and anxiety reducing therapies like salt bath floats, meditation pods, infrared therapy, and vibrational or sound therapy to uncover your best version of yourself. The Biltmore in Miami is an expansive luxury resort with endless amenities like private poolside cabanas, golf, and a spa. This hotel is just blocks away from the Venetian Pool, a clear spring fed pool and two waterfalls designed with traditional Spanish style architecture.
Take a dip in the springs to experience the unique healing properties of its natural mineral waters. If you're looking for the ultimate taste of luxury, you'll have to win big at the Gulfstream Park Casino to fund your stay at the Acqualina Resort & Residences on the Beach. This 4.5 acre oceanfront resort features a Mediterranean Villa style flair with all the amenities so guests never have to worry about a thing during their stay resulting in optimum rest and relaxation.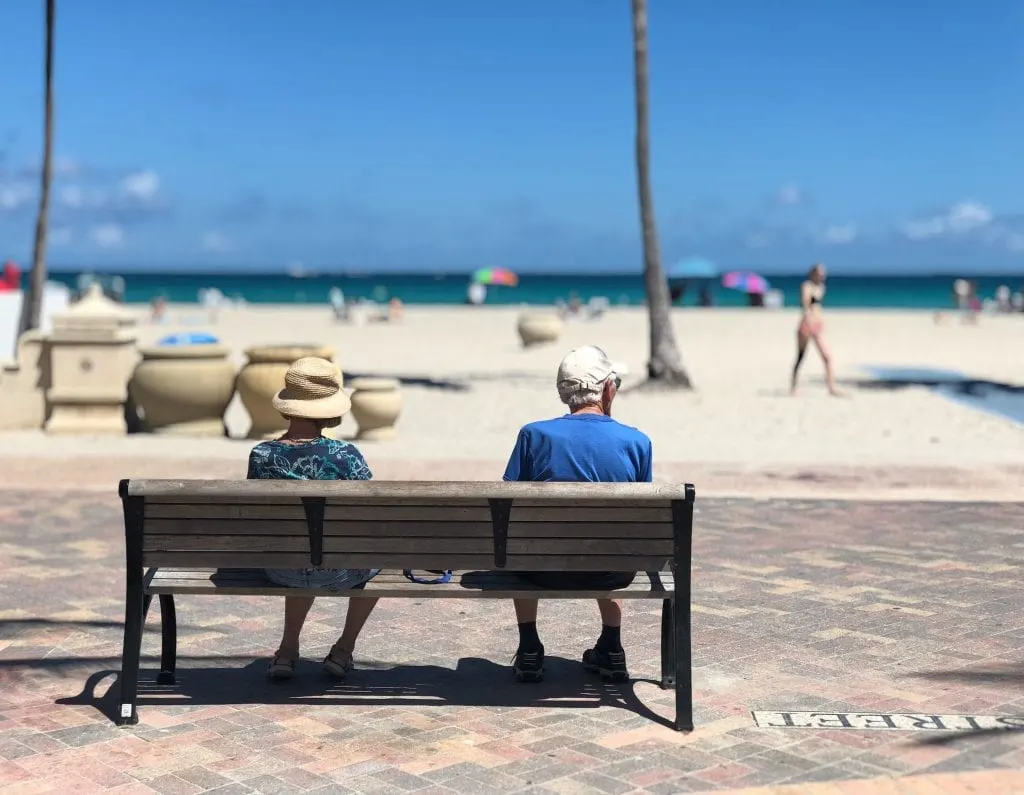 Fort Lauderdale
As one of Florida's most well-known cities, Fort Lauderdale has everything you need for a romantic weekend getaway! Visitors can find a multitude of upscale restaurants, shops and boutiques, luxury hotels, and plenty of outdoor seating along the city's waterfront edge of the Atlantic Ocean.
Plan a stay at the luxurious W Fort Lauderdale to catch some rays by the pool before heading out for an evening of fun on the town. The 5th story pool deck overlooks the ocean and offers comfortable lounge furniture and poolside service. The W hotel is centrally located so everything Fort Lauderdale has to offer is only minutes away. Spend the afternoon on a sightseeing cruise with Fort Lauderdale's longest running tourist attraction, the Jungle Queen Riverboat cruise.
Options for the cruise include a 90 minute afternoon sightseeing tour, tropical island dinner show, and more. After sightseeing, grab a water taxi and bar hop along the city's many waterfront restaurants like Coconuts casual seafood restaurant or park your boat along the dock at Pirate Republic, a family owned restaurant previously featured on the popular reality TV show, Diners, Drive-ins, and Dives.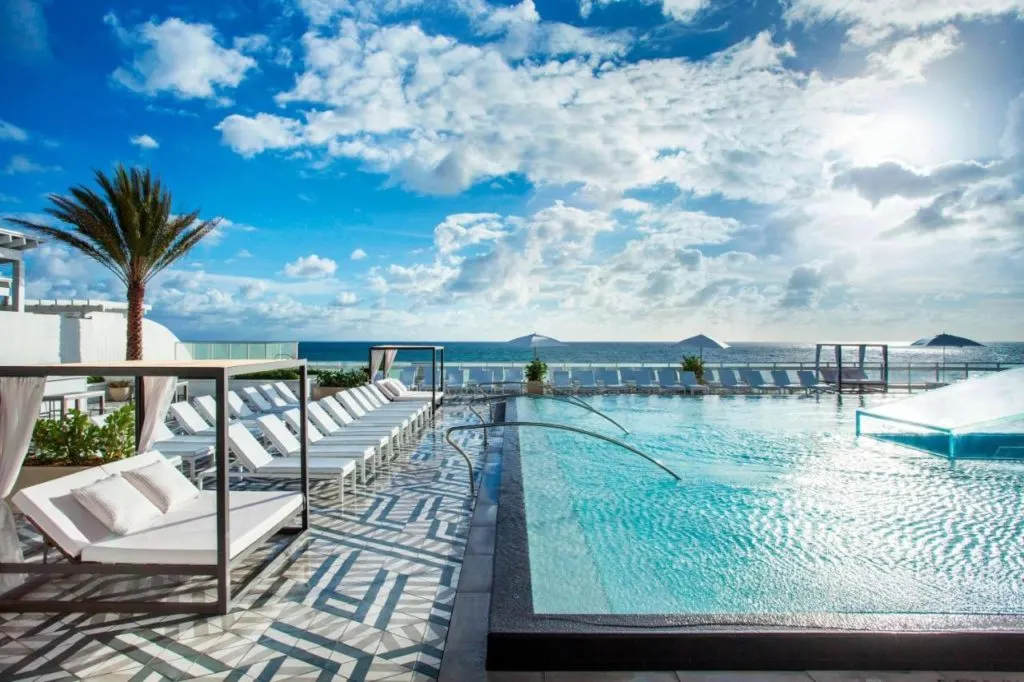 Saint George Island
This small stretch of undeveloped land bordering the Florida Panhandle is the perfect location to spend a romantic beach vacation. The 22 mile island offers a range of accommodations like luxurious Gulf-front rental homes, quaint cottages and inns, and beach camping at Saint George Island State Park. It costs $6 per vehicle to enter the State Park.
This secluded state park has very little light pollution, offering visitors one of the best opportunities for stargazing in entire the state. Grab your beach chairs and umbrella to spend a day of fun in the sun before enjoying fresh oysters and local seafood at Paddy's Raw Bar, one of the island's most popular oceanfront restaurants. With an outdoor setting complete with wooden picnic tables and a small stage for live music, this restaurant creates a sense of togetherness that makes each customer feel like family. Indulge in menu items like fresh, local Apalachicola oysters, snow crab, and seafood gumbo then wash it down with a reasonably priced pitcher of beer or glass of wine.
After dinner, climb the stairs at Saint George Island Lighthouse for an unbeatable view of the sunset and picturesque romantic photo opportunity. The lighthouse was originally built in 1833 but many years of harsh weather and erosion have led to multiple attempts at reconstruction of the lighthouse before construction of a replica and museum was completed in 2011 using some of the original pieces of the structure in the history center that stands there today.
Naples
Situated along the Gulf of Mexico in southwest Florida, this vacation spot is well known for their fishing, golf, and high-end shops. One of the most popular spots for fishing and sightseeing is the historic Naples Pier. Visitors to the pier are covered under a blanket fishing license so there is no need to have an individual license, but you will need to bring your own gear for your chance at catching your own Red grouper, Spanish mackerel, or Great barracuda.
For deep sea fishing, guests can book a day charter with Naples Deep Sea Fishing Charters for a day on the water with the city's number one rated company. Captain Kraig Dafcik will share his knowledge expert knowledge with passengers to give guests the best opportunity to catch a variety of fish such as Grouper, Snapper, Amberjack, and more. If you don't find fishing particularly romantic, the pier is also a great spot for dolphin watching or catching a view of the sunset.
Couples looking to spend time on the beach can book a stay at Naples Grande Beach Resort for private beachfront access complete with shaded lounge areas. The resort also features excellent customer service at their multiple outdoor pools and onsite spa and wellness center for couples looking to relax and unwind on a romantic weekend getaway.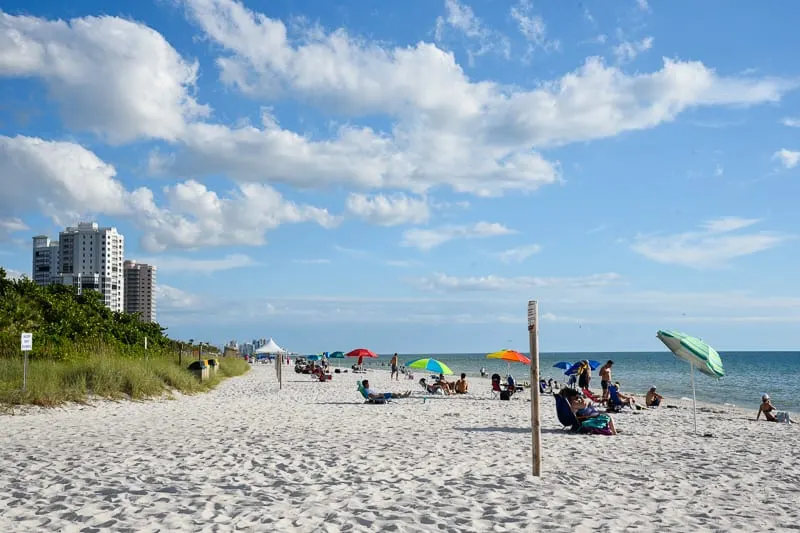 Ocala
This central Florida city is the perfect place to spend a romantic weekend camping under the stars. One of the most popular destinations in Ocala is Silver Springs State Park, a large state park showcasing one of America's largest natural springs.
Visitors to the park can choose from a variety of accommodations including primitive camping, RV camping, or cabin rental for a peaceful, serene return to nature. The park offers clear bottom boat and kayak tours of the spring, miles of hiking and biking trails, and a museum and environmental education center.
For an added thrill, schedule a guided ziplining tour at the nearby Canyons Zipline and Adventure Park, Florida's only true canopy tour! If camping isn't really your style, the Hilton Ocala offers guests a relaxing stay at their area hotel so guests can still enjoy the beauty of nature during the day, but wind down with a hot shower and clean sheets at night.
If you and your loved one are horse enthusiasts or just want to learn something new, sign up for a tour with Ocala's number one attraction, Gypsy Gold Horse Farm. During the tour, you will learn more about the impressive Gypsy Vanner horses that call this farm home and have the opportunity for a photo op alongside these tremendous, yet gentle stallions.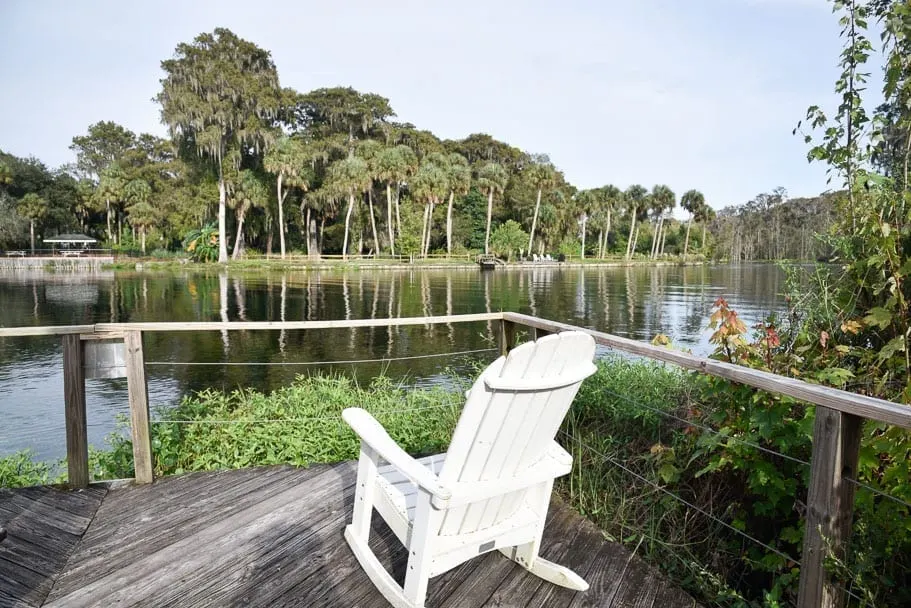 Gasparilla Island
If you're looking for a charming and secluded beach paradise for you and your loved one to get away from the hustle and bustle of everyday life, Gasparilla Island is the perfect place for you! Gasparilla Island is a small barrier island in southwest Florida that is only 11 miles long and about half a mile wide.
The island is popular for a number of recreational beach activities, but the absence of paved roads makes it only accessible by a private boat or water taxi. There are no commercial stores or restaurants on the island, so groceries should be purchased ahead of time and carried over on the way to the island, but that's all part of the charm!
There are lots of cool vacation homes to spend the week building sandcastles, snorkeling along the nearby sandbar, drinking homemade cocktails, and reconnecting with loved ones at the remote island paradise.
Beer Can Island
Recently renamed Pine Key, this remote island is working on changing its reputation as a place for boaters to drop anchor and explore the island with beer in hand back to a remote island oasis that supports natural habitats and wildlife.
The previously installed performance stage, tiki hut, and inflatable slide will be exchanged for a return to nature with weekly Sunday night bonfires and gatherings. The small island is only accessible for day trips by boat and there are no overnight accommodations. To stay up to date on events and activities happening at Beer Can Island, follow their Facebook page for more information on upcoming events.
One of the best hidden romantic getaways in Florida for sure.
Destin
This budget friendly northwest Florida spot is great for couples looking for a fun beach vacation that won't break the bank. Hotel rooms at Hampton Inn & Suites Destin are reasonably priced and centrally located for easy access to all that this city has to offer. Hold hands as you stroll along the Destin Harbor Boardwalk stopping in the various shops and restaurants before heading across to the beach to enjoy the sunset. There are lots of really romantic things for couples in Destin which makes it the perfect romantic getaway in Florida!
Each summer from Memorial Day through mid-August, visitors can enjoy an evening fireworks display over the harbor. Henderson Beach State Park has over a mile of white sand beaches where visitors can enjoy a leisurely stroll along the beach while watching hundreds of sandpipers along the shore.
For couples looking for a more energetic atmosphere, join the party at Crab Island sandbar on a floating tiki bar with Cruisin' Tikis Destin! The company offers a 3 hour guided tiki boat tour that anchors along the Crab Island sandbar for guests to drink, swim, and snorkel their way to fun.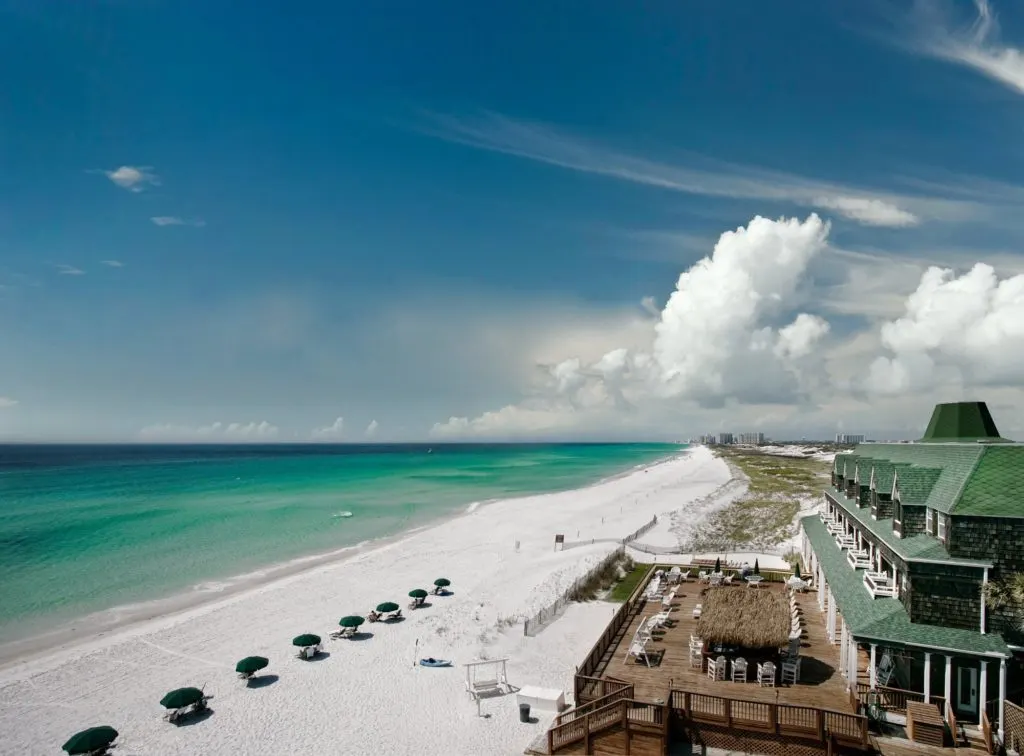 Sarasota
Spend the weekend in Sarasota enjoying cultural activities, beautiful beaches, and pristine golf courses. There are 29 golf courses within the county limits so you'll never have to worry about overcrowding. Set up a few rounds at Tatum Ridge Golf Links and enjoy the well preserved natural wetlands of this course on a sunny afternoon. There are tonnes of cool things to do in Sarasota for couples, it is consistently rated one of the most romantic places in Florida.
Guests at the Ritz-Carlton Sarasota can join their members only club to enjoy access to The Ritz Carlton Golf Club. Their award winning Sarasota course is expertly designed to provide just the right amount of challenge in a meticulously landscaped setting featuring lush greens and 12 sparkling lakes along the 18 hole course.
For a cultural experience, spend the day touring The Ringling, Florida's State Art Museum and 66 acre estate. Guest can enjoy access to multiple exhibits featuring a circus museum, exhibit paying testament to the American Dream of the Roaring Twenties, and the romantic Bayfront Gardens.
After you've worked up an appetite, head over to Duval's Fresh. Local. Seafood., voted the best seafood in Sarasota for the past six years. This high-end seafood restaurant strives to bring patrons only the finest choice meats and freshest seafood options in a sleek, modern atmosphere. There are honestly tonnes of great restaurants in Sarasota, which is why it is one of our favorite places to visit in Florida.
One of the best romantic beach getaways in Florida.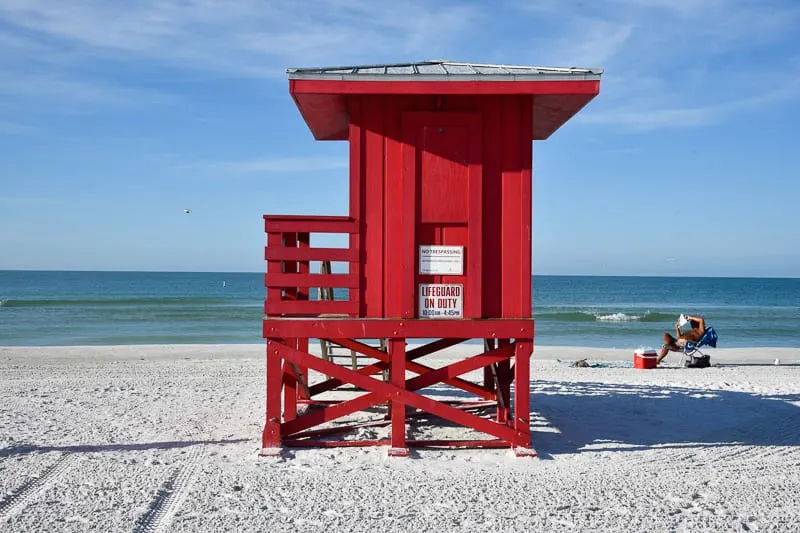 Romantic Getaways in Orlando Florida
When thinking of this central Florida city, there's always one place that comes to everyone's mind – Disney World! Although there is more to visiting Orlando than just this world famous theme park, you can't miss a trip to the happiest place on earth! Although it may seem like Disney World is just for kids, it can actually be more fun to take your significant other on a trip (there's tonnes of romantic things to do in Orlando) and leave the kids at home! For couples we recommend visiting Disney World Orlando at night as it is so much more romantic. There is also surprisingly yummy sushi in Orlando and we all know sushi is always a good idea!
Enjoy making memories at Disney's Grand Floridian Resort & Spa, a Victorian style resort just one stop away from Magic Kingdom park. Guests at the resort can be delighted by a nightly lighted water parade along the resort's lake, experience world class Disney employee customer service, and free transportation to the park. To explore more of what Orlando has to offer, book a stay at Buena Vista Suites Orlando, an all suite hotel located 1.5 miles from the park. Guests can enjoy a complimentary American style breakfast buffet before heading out to one of the many attractions in this area.
Book an unforgettable dolphin encounter at Discovery Cove for your chance to get up close and personal with these fun, lovable marine mammals or enjoy an otherworldly experience at The Wizarding World of Harry Potter.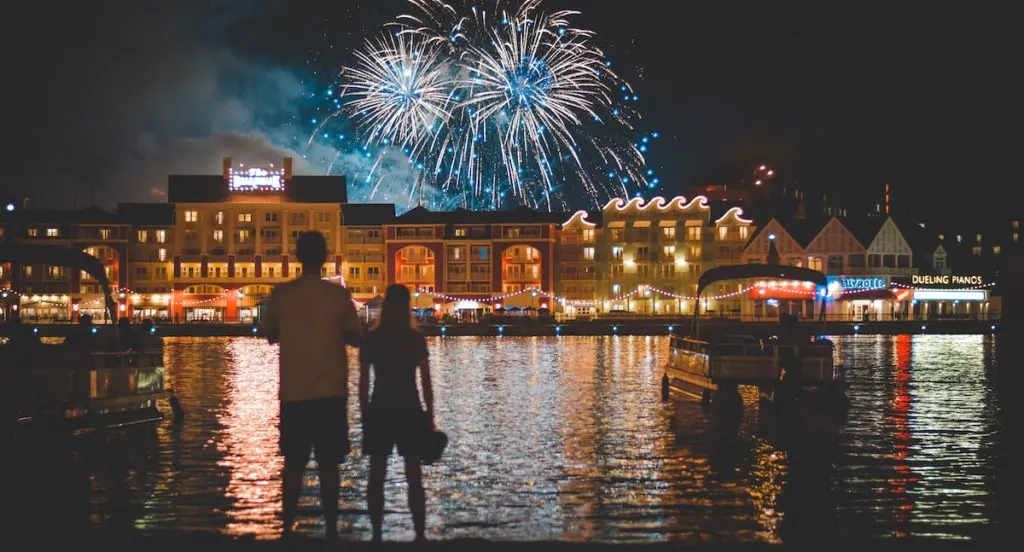 ***
More Romantic getaways: