Looking for romantic getaways in Indiana? While it is often overlooked, in our opinion, Indiana is one of the best places for a romantic getaway in the USA!
Whether it is a hip, modern hotel in Indianapolis or a quaint country inn, we have you covered with 31 of the most romantic getaways in Indiana for couples, whether it is a cabin or spa getaway you are after – you will be sure to find the perfect Indiana vacation in this list! The best places for a couples getaway in Indiana!
Romantic Getaways in Indiana
INDIANAPOLIS
Romantic Places to Stay in Indianapolis
Romantic Downtown Hotel: Residence Inn Indianapolis Downtown on the Canal – In the heart of Indianapolis, along the winding paths of Indy's famous Canal Walk, is a romantic hotel perfect for extended stays. At Residence Inn, you will find yourself a step away from the great romantic restaurants, the downtown life of Indianapolis, and the romantic atmosphere of the canal that runs through the city. Also, a perfect place for those who want to stay somewhere with their own kitchen.
Romantic Downtown Hotel: The Nestle Inn – Built in 1896, the Nestle Inn exudes every bit of charm and romanticism of the Victorian era – in downtown Indianapolis. If you are looking for a quiet place to be alone with your partner, no more than a short walk to the must-see sites of Indy, this is the place for you. It is also fantastic for foodie's, with local Chefs regularly brought in to teach classes.
Luxury Boutique Hotel: Ironworks Hotel Indy – A hotel with a style unlike any other. Ironworks is a combination of 19th century style and industrial-style charm. Fall in love with brick accent walls, and incredible woodwork that brings warmth and comfort to each room of the hotel. These extra touches make you forget that it is a hotel. Then, take a few steps outside and you will find several options for some of Indy's most popular restaurants.
Luxury: JW Marriott Indianapolis – Look out over the beautiful city of Indianapolis or enjoy a view of the river and park near the city. Either way, the charm of this hotel is that it is not like home. With complimentary breakfast in the morning, drinks and dessert in the evening, an award-winning restaurant, and sports bar on-site, this hotel is perfect for those who might want to simply stay in all weekend.
Luxury Downtown: Omni Severin Hotel – A gorgeous, luxury hotel in downtown Indianapolis. Step in their lobby, take a deep breath, and marvel at its ornately decorated style. Offering standard-style rooms (that are anything but), and expansive suites, the romantic, 19th-century style of this hotel with its high ceilings and lush furniture can't be beat. Dress up for a night in their restaurant or visit their bar for a relaxed night with your loved one.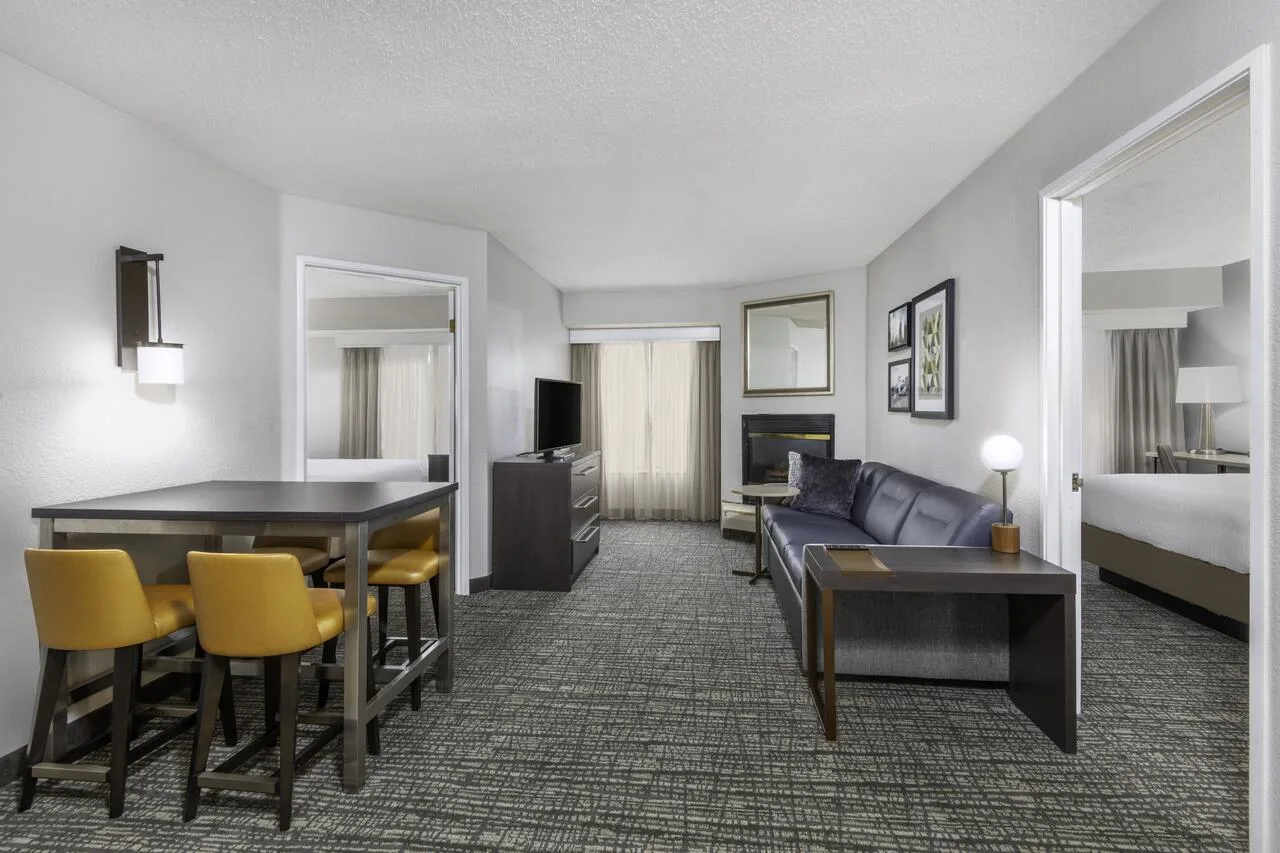 Romantic Things to do in Indianapolis for Couples
Indianapolis Canal Walk– Many are familiar with Venice and its looping, poetically romantic canals, but a little-known fact is that there is a 3-long canal through the center of Indiana. Whether you're strolling along the water, taking a gondola ride, or enjoying dinner at a restaurant along the banks of the Canal, the canal is a romantic must-see spot.
Mass Ave – Mass Ave" is the affectionate nickname for this arts district in downtown Indy. Its features include theaters, art galleries, restaurants, and boutiques. These blocks are lined with places to buy one-of-a-kind gifts, to walk hand-in-hand, and to taste the culinary wonders of Indianapolis (a city quickly becoming famous for its food).
Broad Ripple Village – A free-spirited neighborhood, perfect for nights out on the town. Dance along or sing along to big-names and talented newcomers at the historic music venue, The Vogue. Whether your idea of a night-out is dancing at a club or relaxing at the best local eatery, Broad Ripple Village does it in style.
Pedal Boat Rentals – There are many ways to enjoy Indy's Canal Walk, but one of the most romantic is by boat. Places like Wheel Fun Rentals offer two-person pedal boats, a casual way to meander the canal. Traveling by pedal boat is perfect for those who want to go at a slower pace, chatting and enjoying each other's company along the way.
Old World Gondoliers – With Old World Gondoliers, take a step into a dream world of romance as you gondolier sings and you relax with the sway of the water. Take a ride as the sun sets, when the atmosphere is ideal for romance and the lights of the city sparkle against the water.
NORTHERN INDIANA:
Valparaiso – (or, as its affectionally nicknamed, "Valpo") is the city that has the charm and heritage of a small, rural town combined with the offerings of a larger metropolis. Its proximity to the beloved Indiana Dunes National Park and Songbird Prairie B&B and Spa mean a relaxing getaway focused on rejuvenation. In the city you will find local brewpubs, opportunities for nights-out, a main street of shops, and 49er Drive-In Movie Theatre (just outside the city) for a night cuddling under the stars. One of the most romantic places in Indiana!
Syracuse – No matter the weather, Syracuse's two picturesque lakes shine, front and center. They define the energy of this gorgeous lake town. For those romantics who enjoy a sunset glistening over a lake or relaxing on a tour boat, Syracuse is the place for you. The entire town whispers, Relax. Laugh. Enjoy the quiet life along the water. Picnic on the beach or in the gazebo at Lakeside Park or sip a locally brewed beer while watching a boat show on the lake.
Oakwood Resort – A breathtaking getaway destination on 27 acres; Oakwood Resort provides the sprawling romantic atmosphere everyone wants – right along Lake Wawasee. With a small beach, restaurant, private lake homes, and all the modern amenities, this is a true resort and a place you might never want to leave. The rooms are casually elegant, meaning you can treat yourself while also feeling comfortable enough to kick you shoes off and relax.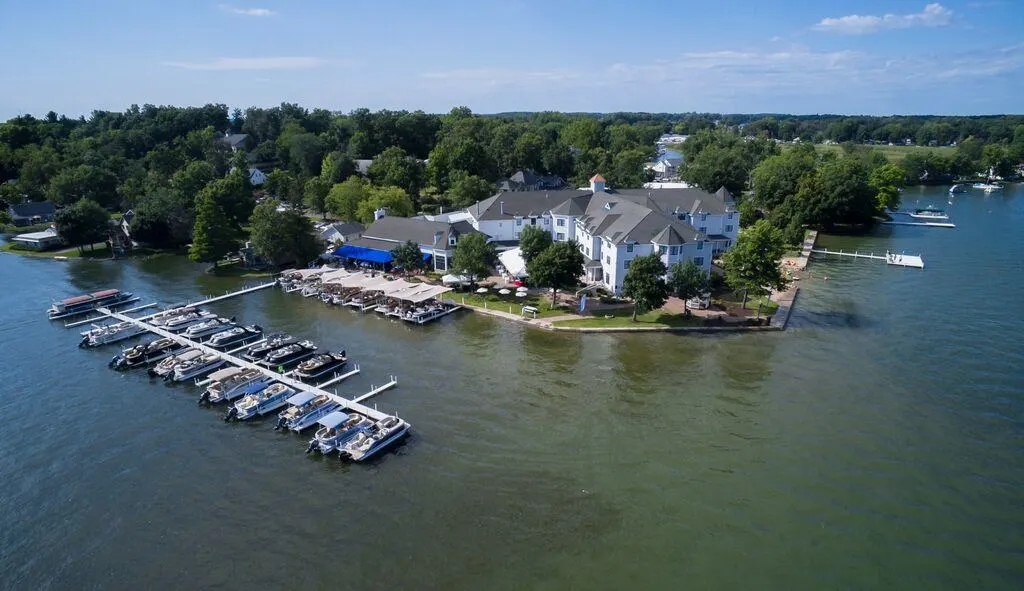 Fort Wayne, IN – The second-largest city in Indiana offers all the excitement and opportunity for adventure of a big city with the affordability of a smaller town. Nicknamed the "City of Restaurants", Fort Wayne will be a unique, heavenly experience for your stomach, the quickest way to the heart, after all. Stop for a photo with any of the dozen murals throughout the city, stroll through Freimann Botanical Conservatory, grab dinner and a show at the Arena Dinner Theatre or catch a game from several regional teams.
Hampton Inn Ft. Wayne-Southwest – The perfect home-base for a getaway to Fort Wayne. This hotel has all the amenities you could desire, a delicious complimentary breakfast, and a truly warm, inviting style. Located just a breath away from Jefferson Pointe, a popular shopping district, this Hampton Inn sits close to all the sites of Fort Wayne, without being in the noise and bustle of downtown.
Indiana Dunes – The Indiana Dunes, known locally as the "Dunes", very recently became a National Park. The Dunes are Northern Indiana's daytrip destination, offering gorgeous, sprawling beaches and an ecosystem unlike any other. A perfect place to stop for a classic beach day together or to take on a hiking challenge up and down the Dunes. Always make sure to pause at the top (preferably at sunset) for breathtaking views and romantic photoshoots. Perfect for a day relaxing under the sun together.
At Home in the Woods B&B – 15-minutes from the Indiana Dunes, this B&B is the woodsy, romantic destination of your dreams. Lounge by the wood-burning fireplace in your room, sit on the back porch as the sun rises, or nap in an over-sized hammock underneath a cherry tree, and enjoy the absolute tranquillity to be found here. For anyone looking to slow down with their loved one, this B&B is for you.
Michigan City – Known as the "Festival Capital" of Indiana, this city offers an enticing combination of romantic scenery/backdrops and opportunities to party. The Lighthouse and Pier of Michigan City are famous as a romantic backdrop and have been featured in a few movies. After a stroll along the pier, take your pick of local festivals to indulge in. At Michigan City, the atmosphere always feels like its waiting for you to come and enjoy its charms. A perfect couples retreat in Indiana!
Serenity Springs – Known as the "Festival Capital" of Indiana, this city offers an enticing combination of romantic scenery/backdrops and opportunities to party. The Lighthouse and Pier of Michigan City are famous as a romantic backdrop and have been featured in a few movies. After a stroll along the pier, take your pick of local festivals to indulge in. At Michigan City, the atmosphere always feels like its waiting for you to come and enjoy its charms.
CENTRAL INDIANA:
Noblesville, IN – Founded in the early 19th-century, this city has an old-world style mixed with the energy of modern artists. Locals call this energy – "hip-storic", a combination of hip and historic. For artistic souls, Noblesville is ideal. Stop at Ruoff Music Center for live music or catch local artisans at Nickel Plate Arts. A truly romantic, unique experience to be found in this city is taking a ride on the Nickel Plate Express – a tourist train that offers dinner excursions, wine & beer trains, and breathtaking views of the countryside.
Nashville, IN – For any couple that loves the sultry sounds of blues music, Nashville in late August is the place to be, visiting the Bean Blossom Blues Festival. Like the more famous Nashville, TN, this town in Indiana adores music and has tremendous local talent. It is known at the "Artist Colony of the Midwest". But it also offers some of the best natural wonders in Indiana. Nashville is particularly known for incredible fall foliage, when the whole land becomes the color of a sunset, especially at Brown County State Park.
Cornerstone Inn – Nestled among 3 acres of downtown Nashville, Cornerstone Inn is a bed and breakfast unlike any other. This is not one building, but a campus with several options for accommodations. A delicious breakfast is served every morning and attention to detail is the name of the game here. Every bit of the garden, rooms, and decorations every detail have been well thought out, designed for comfort, warmth, atmosphere, etc.
Oldenburg, IN – Known as "The Village of Spires", Oldenburg's skyline greets all guests with dramatic European-influenced architecture. One of the oldest towns in Indiana, Oldenburg primarily drew German immigrants so its architecture, culture, local festivals, and restaurants make you feel as though you've actually taken a flight to Europe and have arrived in a dreamland of old-world charm. The town for anyone looking for a getaway in a place the exemplifies the best qualities of a "simpler life". Couples will enjoy the peace and romantic reflection offered in this town.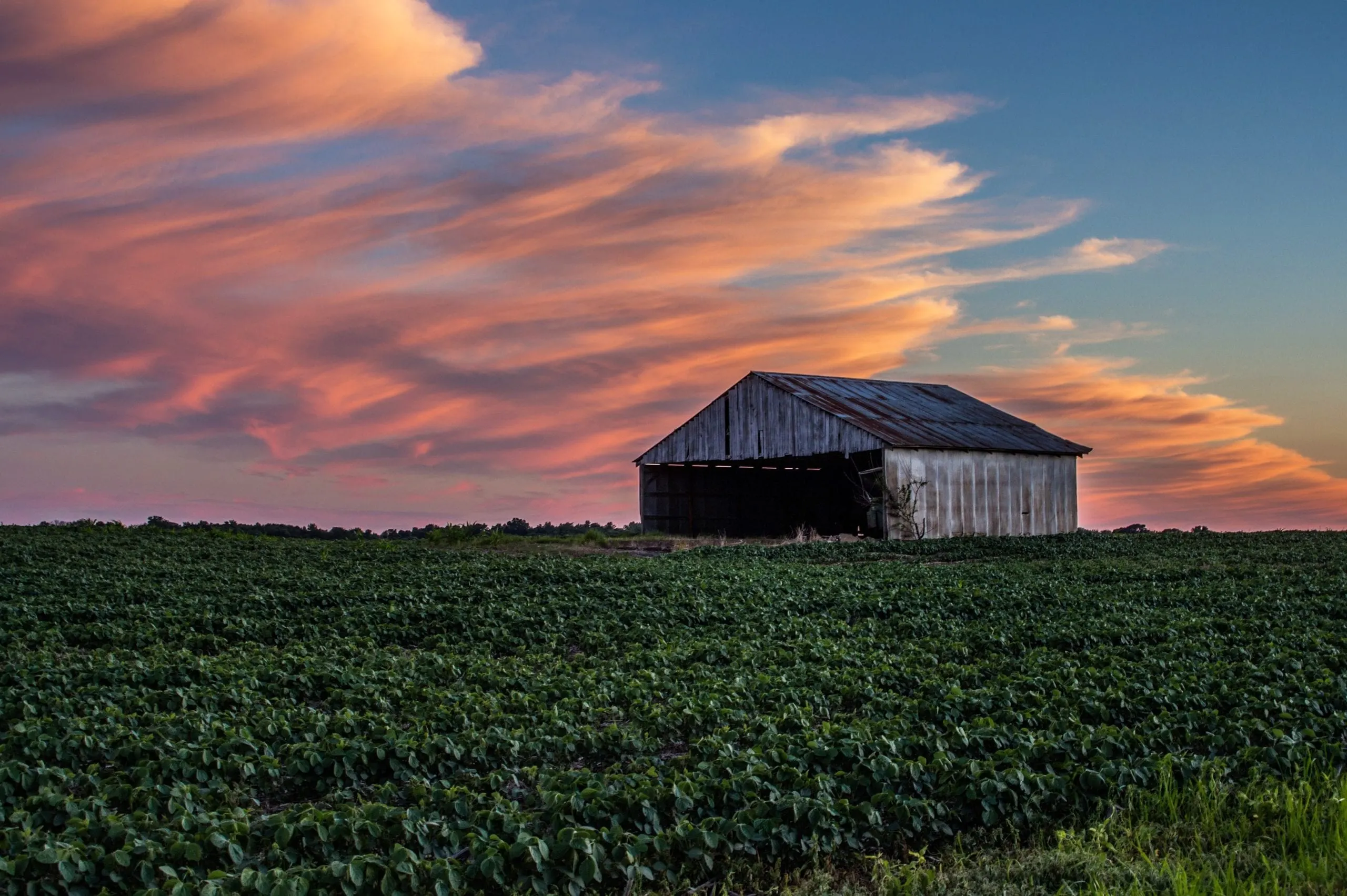 SOUTHERN INDIANA:
French Lick, IN – The location of the "Eighth wonder of the world" (the French Lick Resort), this town is famous as a getaway destination. It is defined as a place where people can shrug off their stress and indulge in fun, relaxation, glamour, and adventure. One of the most romantic opportunities in this town is the French Lick Scenic Railway – a twenty-mile excursion train from French Lick to the picturesque town of Jasper. Whether you take a daytrip, dinner train, or tasting train with chocolate and bourbon, it is a special experience.
Huntingburg, IN – A famous small-town known as the "Hollywood of the Midwest", where multiple famous movies have been filmed. Huntingburg feels as though you are stepping onto a movie set, with eclectic shops lining the Historic District. Perfect for those looking for restaurants and antique shops not found elsewhere. Combine an order of hot apple dumplings from Fat&Sassy with a walk around the brick-laned main street. Then, spend a relaxing afternoon on Huntingburg Lake or catch a game at the same stadium where A League of Their Own was filmed.
Bloomington, IN – Bloomington is known for its gorgeous architecture and breathtaking landscapes. Because it is home to Indiana University-Bloomington, this city also has plenty to offer on a romantic getaway. Art is at the forefront in this city with galleries, museums, and picture-perfect murals throughout the city. For those who adore sipping wine, Oliver Winery, rated as one of America's best is just north of Bloomington, among poetic gardens. This city offers visitors the perfect combination of bustling city-life and outdoor adventures.
Madison, IN – An afternoon picnic beside a waterfall in Clifty Falls State Park. A horse-drawn carriage ride downtown. Famous, local Dutch Apple Pie and a stroll along Madison riverfront before a visit to the Artisan Gallery at Madison Tableworks. All these experiences mark a romantic getaway to Madison, one of Indiana's favorite small towns. For the traditional romantic, this town has everything: wineries and vineyards, chocolate, scenic vistas, and local entertainment for a night on the town.
Madison Vineyards – Not only a lush, award-winning vineyard but a Bed & Breakfast as well. Just five miles north of Madison, IN, staying at this B&B is a once-in-a-lifetime experience for wine lovers. Nestle among acres of vineyards at the foot of rolling hills. Spend an afternoon or admire the sunset on the large patio. Then wake to a full breakfast for another day focused on treating yourself and each other. One of the most romantic hotels in Indiana!
MORE ROMANTIC INDIANA HOTELS & INNS: Honeymoon Packages included
Here are the best resorts in Indiana for couples:
French Lick Resort – The home of two nationally historic, recognized hotels: The French Lick Hotel and the West Baden Springs Hotel. French Lick Hotel exemplifies chic American sophistication, with a style that encourages glamourous leisure. Take a ride on the French Licks Trolley, hit up the casino, or take a swing on the championship golf course, or visit several hiking or horse-riding trails. French Lick is elegant, rejuvenating, and fun.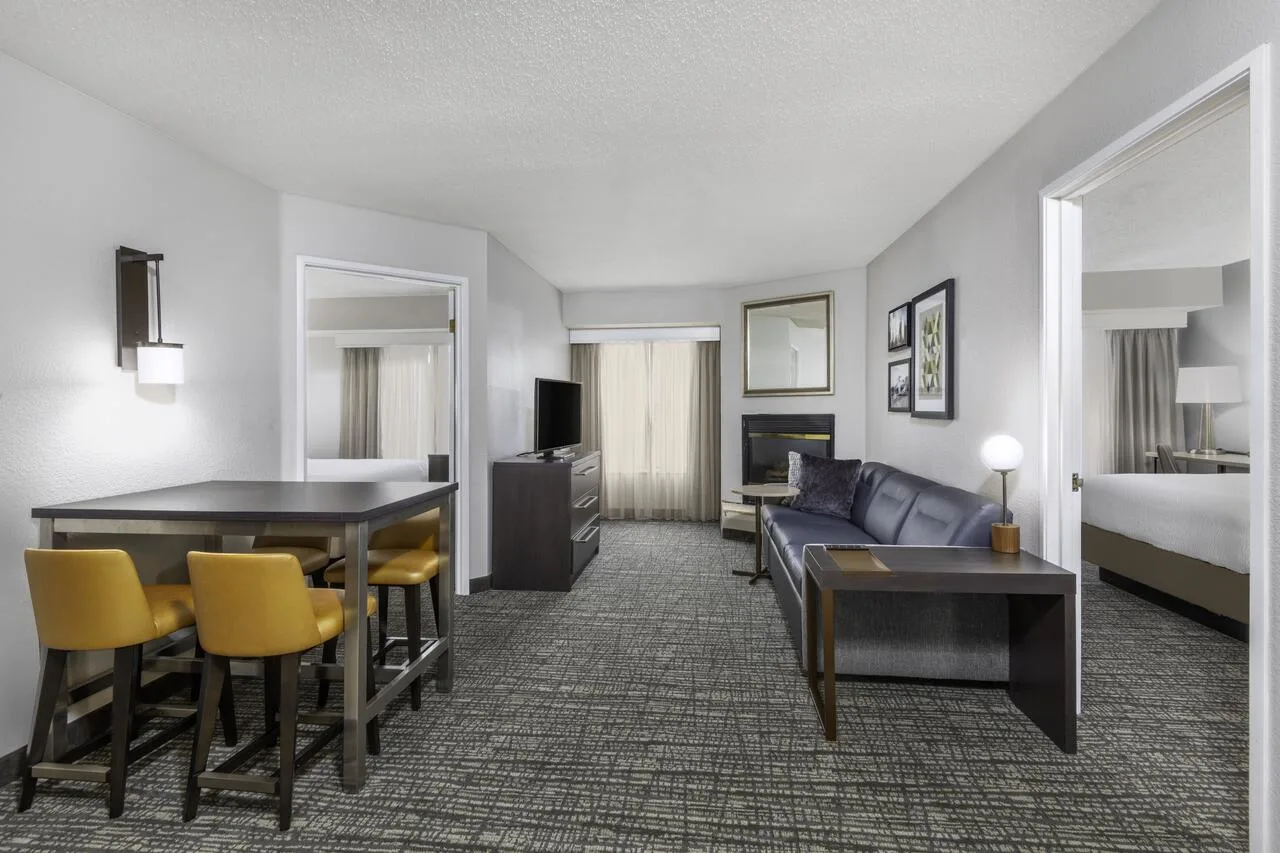 The Kintner House Inn Bed & Breakfast – Located in Southern Indiana, just East of Hoosier National Forest, Kintner House Inn is a historic landmark dating back to 1873. Both in and out, Kintner House is a Victorian-style dream. Each room has its own style with antique furniture and a private bath. Breakfast is the perfect soul-filling experience with homestyle, country recipes – recipes that you can even take with you after you leave.
Charley Creek Inn – Just a few blocks north of the Wabash River in Northern Indiana, Charley Creek Inn is a luxurious 1920's-era hotel. Walk into any room and feel as though your stepping back in time to a world of glamour. Satisfy your taste buds at the restaurant, wine & cheese shoppe, or ice cream & candy shoppe. Charley Creek is made for romantic indulgence.
The Oliver Inn – A Victorian-style bed & breakfast nestled among the famous museums of South Bend. The Oliver Inn focuses on offering its visitors a chance for comfort and relaxation. Choose a room or a suite, but either way you will find lush, spacious accommodations and wake to a decadent breakfast in their dining room (accompanied by piano music). The grounds around the house are perfect for evening strolls.
Story Inn – Story Inn is unlike any other and will send you home with a special story about your time here. This is Indiana's premiere country inn, built from the historic buildings of the 1851 town of Story. Stay in a charming room above the old general store or find a haven in one of the village cottages. Enjoy gardens, live music with wine, or taste locally crafted beers around a fire pit. Considering it's charm this place is pretty affordable. We would definitely rank it one of the best cheap romantic getaways in Indiana.
Iron Gate Inn – Just north of the Ohio River in Madison, IN, this Inn is a home away from home – if your home is an elegant 1840 brick home. The highlights of the Iron Gate Inn include a complimentary candlelit breakfast (the perfect way to start your day with some romance) and proximity to the best restaurants, wineries, and shops in Madison.
The Mary Rose Herb Garden and Retreat – Just as this name suggests, this inn is a true, holistic retreat. The owners hope their guests do only one thing – enjoy themselves. The Mary Rose is perfect for couples who want to slow down and truly get away. This retreat offers luxury camping in yurts surrounded by the green hills and forests just outside Hoosier National Forest.
The Morris Inn – Any Notre Dame Irish fans here? The Morris Inn is the place for you, for all college sports lovers, really. A luxury inn located on the University of Notre Dame's campus. The Inn is famous for its elegant style, architecture, and picturesque surroundings. With its bar/restaurant, outdoor dining, and proximity to one of the most gorgeous college campuses in the U.S., the Morris Inn is a unique experience.
New Harmony Inn – At the southern-most tip of Indiana is an Inn that redefines what it means to have a welcoming spirit. With scenic bridges over rivers, a peaceful lake, perfectly designed gardens, and rooms made for comfort and relaxation, New Harmony Inn is a place to catch your breath. Weddings are held here throughout the year because its entire atmosphere and style inspires romance.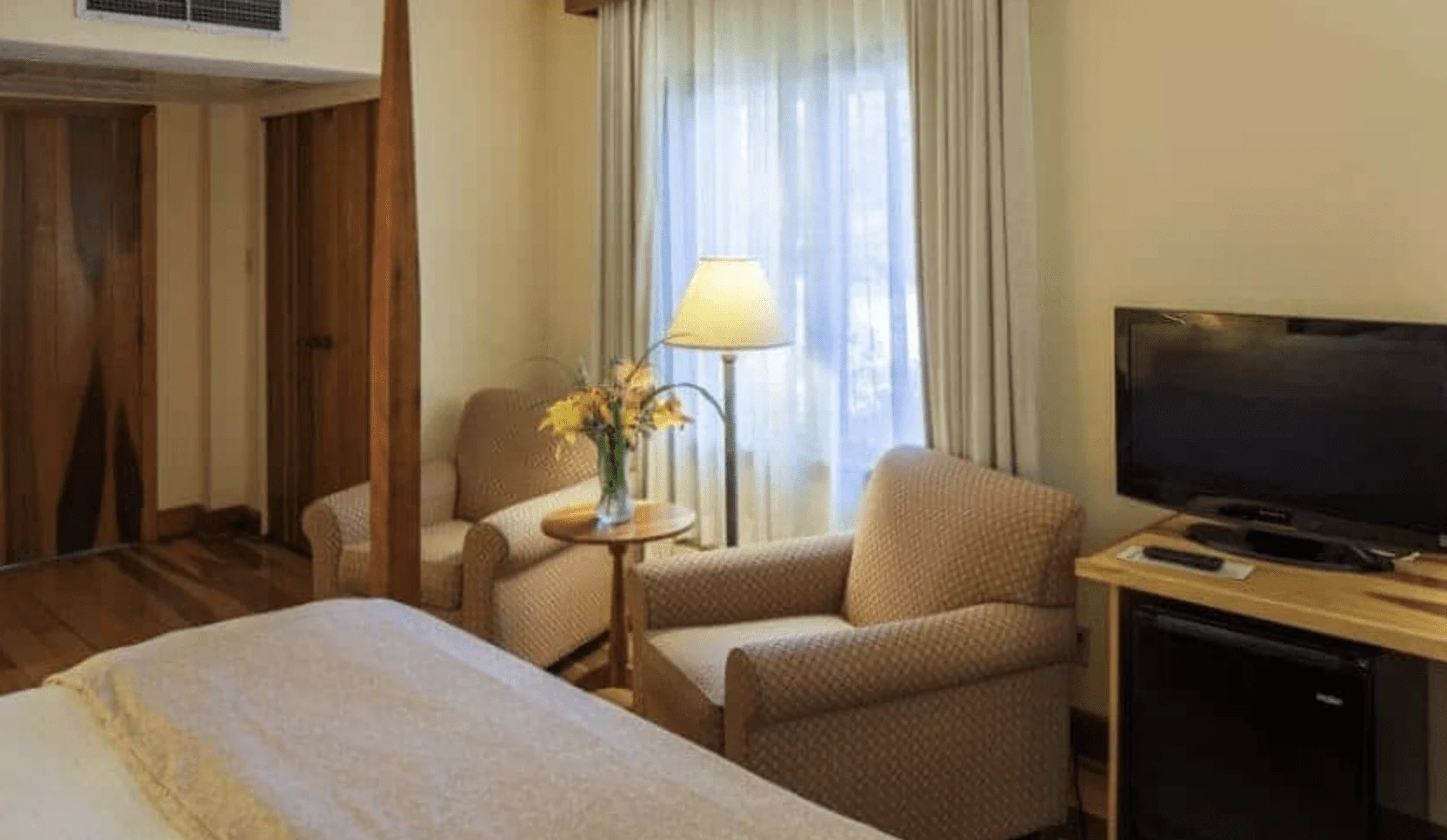 The Joseph Decuis Farmstead Inn – Just outside Fort Wayne in Northern Indiana, this farmstead inn rests in a restored 1884 farmhouse, carriage house, and barn. A stay here offers a true 1884, country experience with peaceful surroundings, farm to table food, formal dining rooms, and warmly decorated bedrooms or suites. There is even a massage therapy room for an opportunity to further let go of the stress.
Market Street Inn – A historic inn along the Ohio River and just across the way from the city of Louisville. Housed in a 3-story 1881 mansion, Market Street Inn's rooms reflect their presence in a mansion. Each room and suite have their own private bath and fireplace. This Inn is an excellent place to cuddle up in style before heading to the dining room or catch the sunrise on the 3rd floor rooftop deck.
West Baden Springs Hotel – Indiana locals refer to this extravagant hotel as the "Eighth Wonder of the World". Enter the lobby or atrium to awe-inspiring domed ceilings, opulently decorated. West Baden Springs is European elegance personified. With a spa, casual and fine dining, golf course, indoor/outdoor swimming, and live entertainment, you could experience a splendid romantic weekend without ever leaving the hotel.
Thyme For Bed – Off a local country road, amid the beautiful landscape of Indiana's countryside, is a bed and breakfast that is the only of its kind. Housed in a monolithic dome, Thyme for Bed's architecture makes a stay there utterly unique. Inside are three rooms, decorated in three-different styles, including Victorian, rustic cabin, and modern comfort. A great place for any couple looking to stay somewhere both one-of-a-kind and romantically cozy.
The Inn at Irwin Gardens – South of Indianapolis is an inn that will take you back in time. The Inn is housed in a lavish 1910 mansion where the architecture of the mansion and its sprawling gardens are just as much a draw as the elegant rooms. With chandeliers, private baths, towering artwork, and ornate antiques, a stay Irwin Gardens feels like a treat. The grounds around the inn resemble a private botanical garden.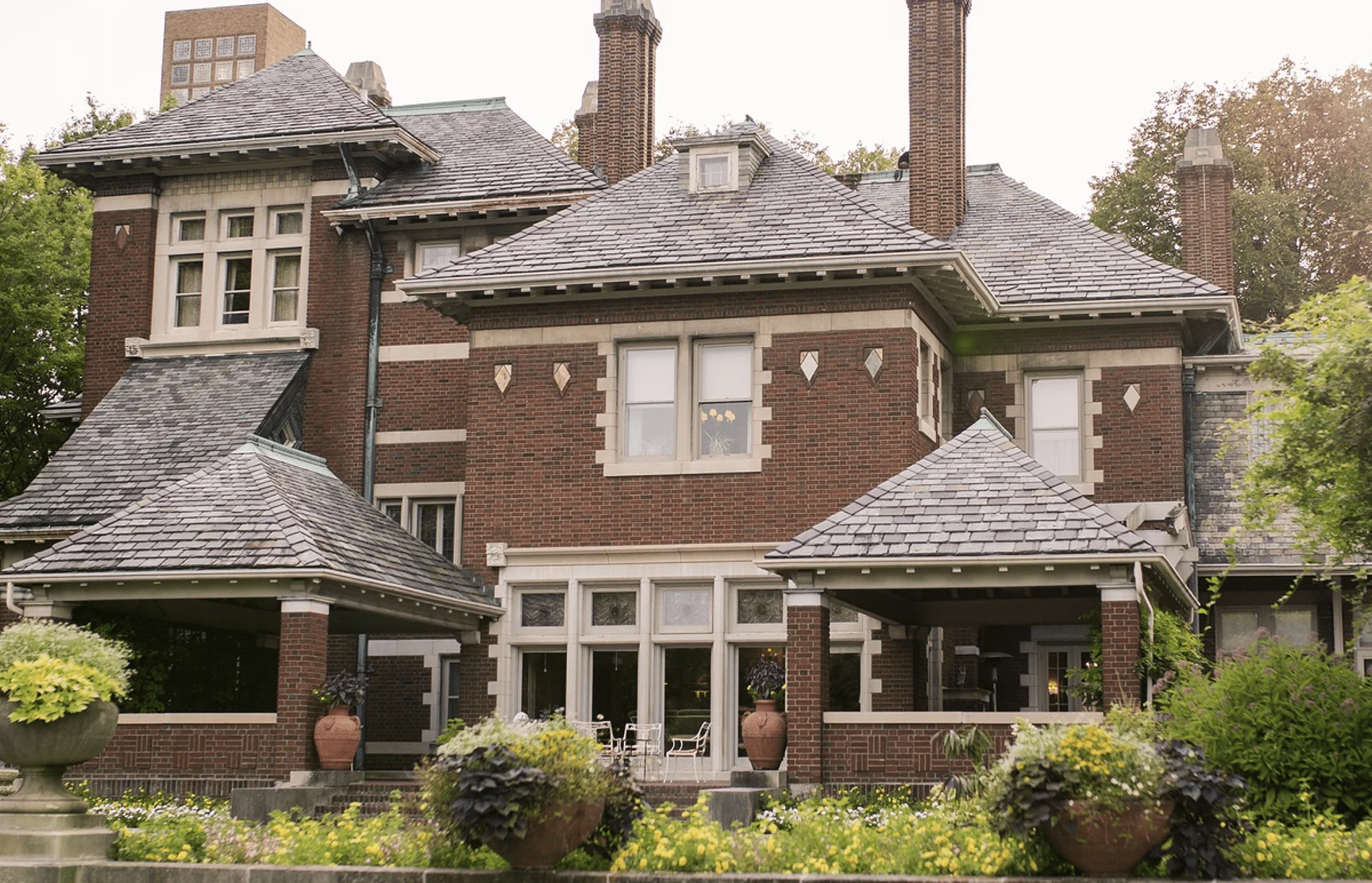 Looking for your next couples getaway?
Why not try:
***