Looking for romantic mountain getaways in the USA and around the world?
Escaping to the mountains with your significant other is one of the best vacations you can make as as a couple as it is equally as refreshing as it is romantic!
Here are 30 amazing mountain destinations that you should definitely consider adding to your couples bucket list!
Romantic Mountain Getaways in the USA
Smoky Mountains Tennessee
Romance abounds in the Smoky Mountains of Tennessee. Secluded cottages and cabins are perched high atop mountain ridges. Charming inns and bed-and-breakfast hotels are commonplace in the little towns that make up the Smoky Mountains area.
Enjoy a candlelit dinner for two at one of the award-winning restaurants after enjoying a stroll down a street populated by wineries and art museums. Take a ride in a Cinderella carriage (perfect for a smoky mountain honeymoon)or ride high in the sky on the Great Smoky Mountain Wheel, a 200- foot Ferris wheel that gives riders a view unlike any other.
For more adventure, cycle the Cades Cove bike loop or hike up a mountain to watch the glorious sunset.
Romantic Places to Stay Nearby:
You might also like to check out to plan your trip: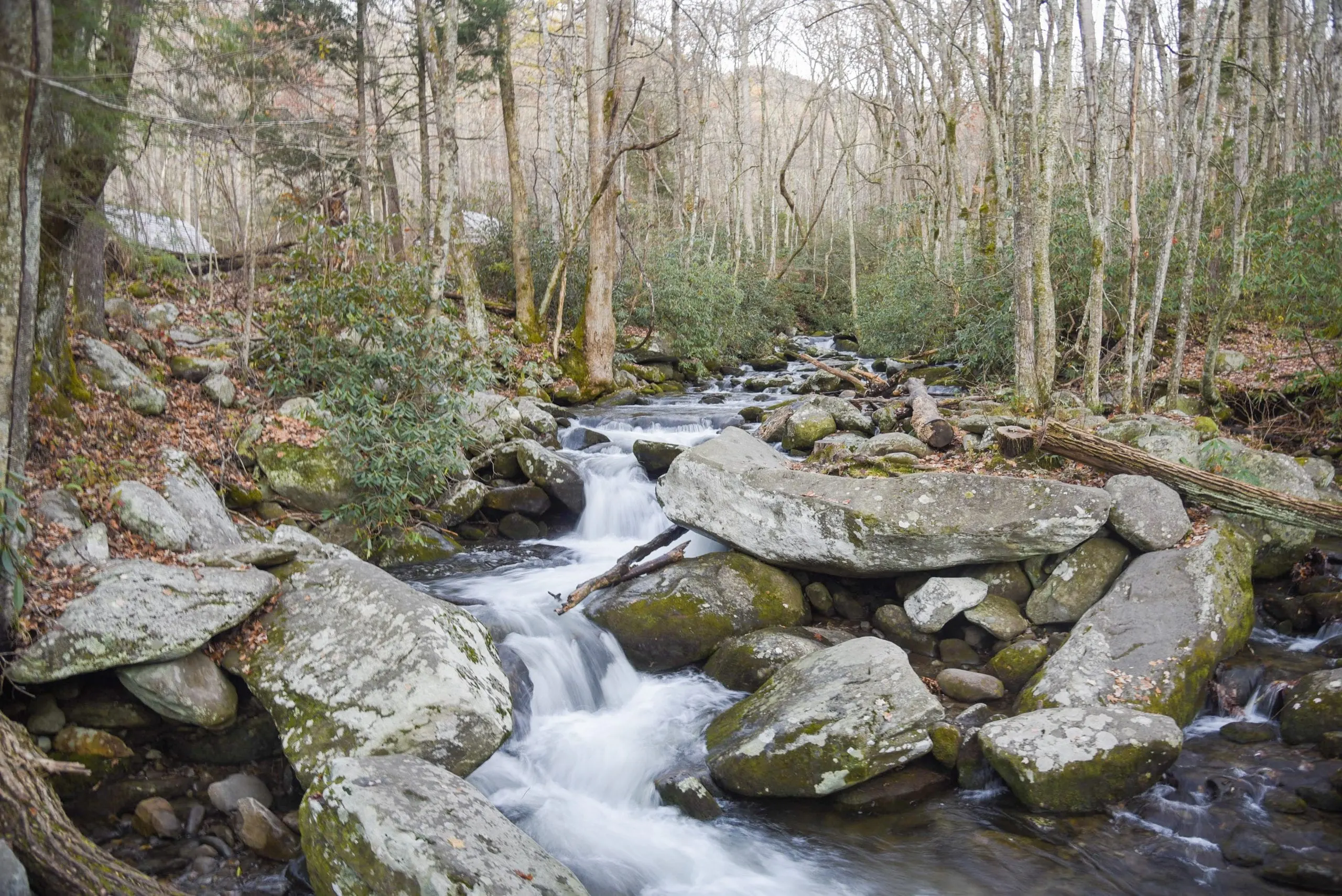 Asheville, NC
Asheville is a multi-faceted city located in the heart of the Blue Ridge Mountains. Rental cabins are numerous, some with hot tubs and decks – Asheville is definetely a fabulous choice for a romantic mountain cabin getaways. Nature buffs will love the hiking trails, waterfalls, and rock-climbing opportunities the area offers.
Be sure to climb to the top of Chimney Rock and observe the spectacular view. Nearby Lake Lure offers many water sports.
Downtown Asheville is perfect for romance. Take time to stroll hand in hand through the many boutiques, art galleries, and breweries. Stop by Battery Park and sip a glass of champagne while you relax over the view of the French Broad River.
Romantic Places to Stay Nearby:
You might also like to check out to plan your trip: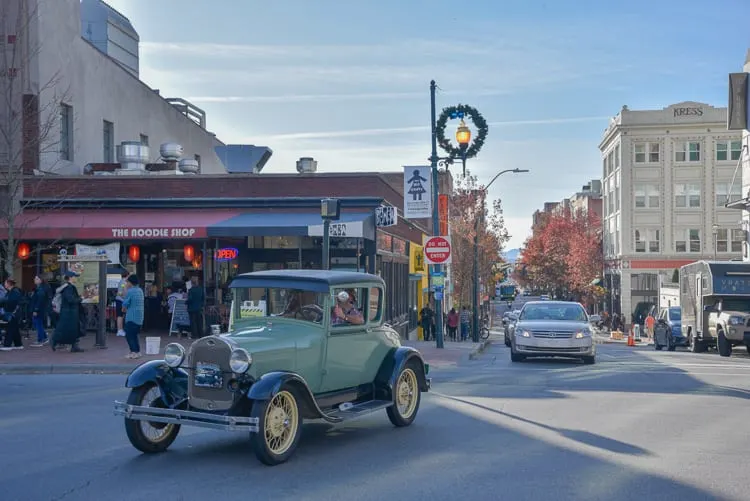 Lake Hartwell, GA
Located on the Georgia/South Carolina state line, Lake Hartwell is a 56,000 fresh-water reservoir. Beautiful views, a six-acre botanical garden, and a local arts and crafts center are just some of the attractions of this lovely area. A great place for a romantic getaway in the georgia mountains!
Reserve one of the waterfront cabins and spend the evening on the deck, gazing at the stars. Take a walk downtown and pop into one of the many antique shops.
If you prefer spending outdoor time with your love, the area offers golfing, fishing, sailing, and jet ski rentals.
Telluride, CO
This little village nestled in the mountains is famous for winter sports, but it is also a great year- round destination. Unique restaurants offer local farm to table meals and the downtown street is lined with small shops.
Stop by one of the local microbreweries after dinner to taste some of the craft beer. Spend the evening snuggled up by the fire or in the hot tub on the deck gazing at stars. The perfect place for a romantic cabin getaway with a hot tub.
For a fun and romantic afternoon, pack some grapes, cheese, and wine picnic style and head up one of the many hiking trails for a secluded tet`e-a-tet`e.
Romantic Places to Stay Nearby: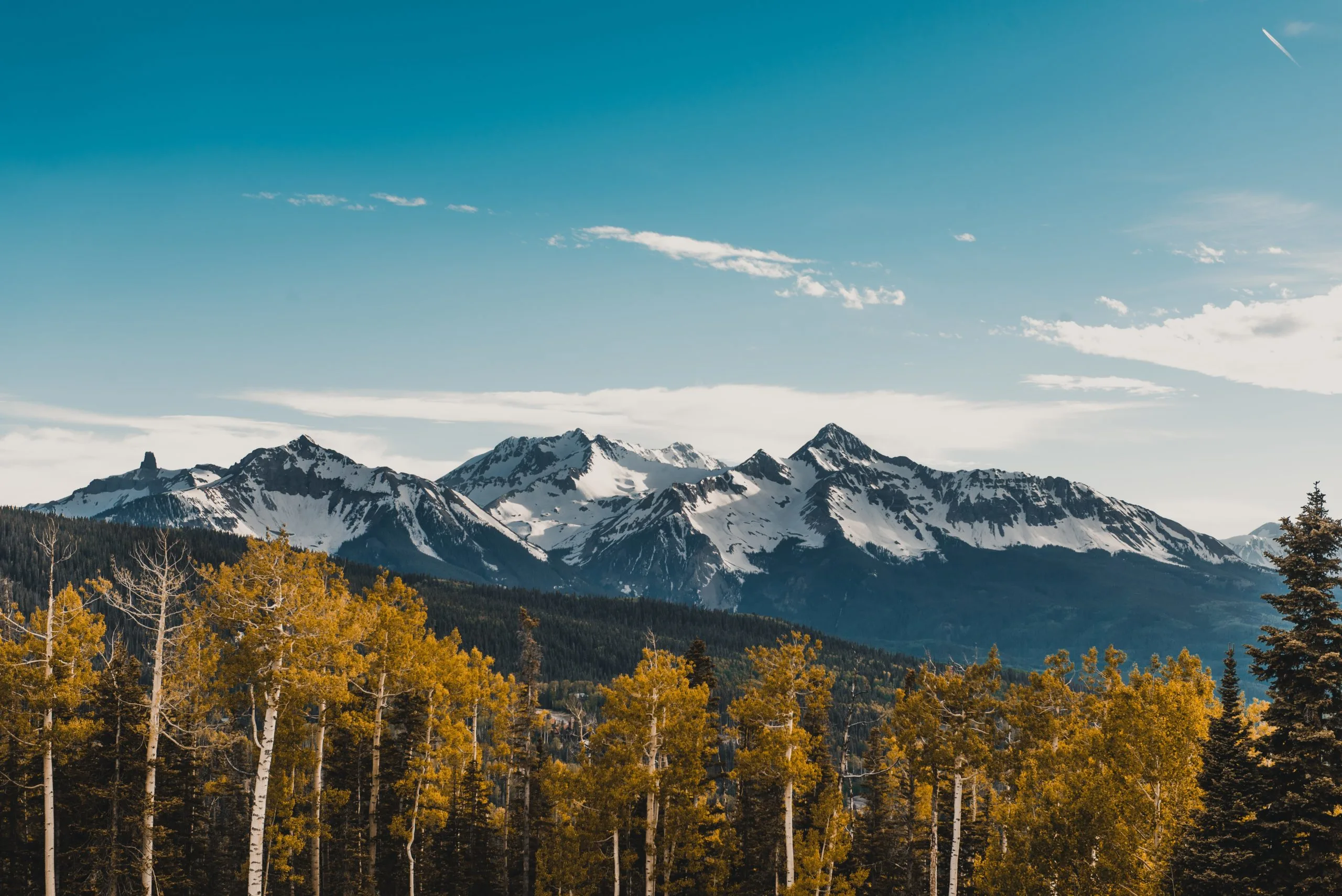 Aspen, CO
Best known as the winter playground of the rich and famous, Aspen is one of the most elite vacation spots in the United States.
Wander down streets lined with artists' galleries and workshops. Sign up for a private couple's cooking class at the local culinary school. Enjoy a couple's massage at Remed`e Spa, complete with champagne and chocolates.
After your massage, soak in the hot tub next to a waterfall or take a private partner's yoga class. For an over the top romantic experience, reserve a private hot air balloon ride. You will enjoy a spectacular view of the gorgeous mountains while snacking on champagne and chocolate covered strawberries. The experience is like something out of a romance novel, which is why Aspen also makes into onto our ultimate list of weekend getaways for couples.
Romantic Places to Stay Nearby:
You might also like to check out to plan your trip: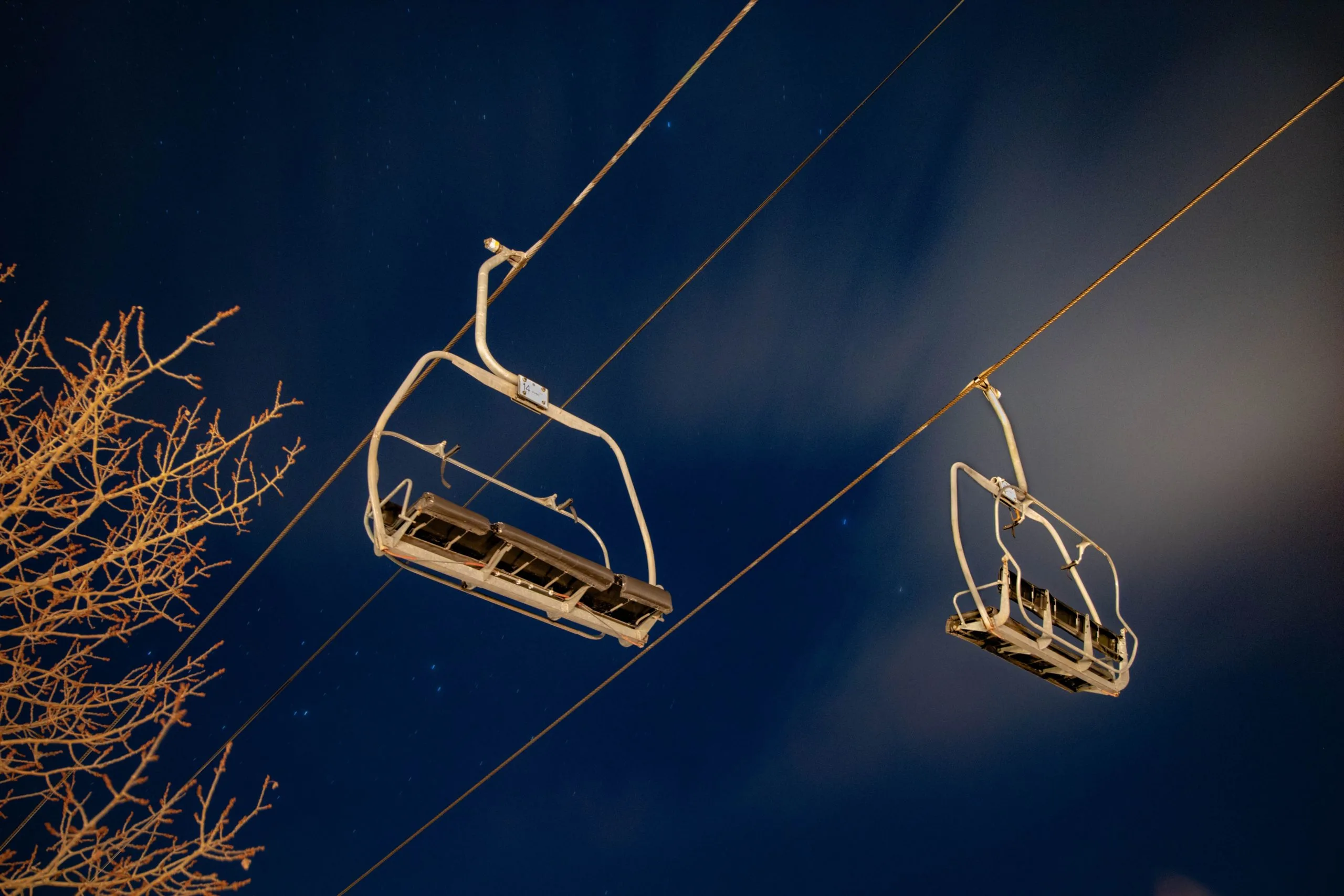 Hanalei, Hawaii
Hanalei is a small town on the island of Kauai. Because of its proximity to everything Hawaii has to offer, Hanalei is the perfect spot for a romantic getaway.
Spend the day on the beach, then stroll over to Hanalei pier to listen to local musicians. Sit on a bench and watch the sun set over Hanalei bay. Be sure to stop into one of the many art galleries and purchase a carving made from rare, native wood.
Nature lovers can make the short drive to Hanalei national wildlife refuge to view native wildlife. For a truly unforgettable experience, have one of the locals point out the secret trail that leads up to the hidden waterfall near Kauapea Beach.
Wrap up your time in Hanalei with a seat on the HoloHolo Charter, a 65-foot catamaran offering dolphin sighting dinner cruises with cocktails and spectacular views. One of the best mountain getaways for couples!
For our west coast readers
Romantic Places to Stay Nearby:
Park City, UT
Park City is located about an hour from Salt Lake. Winter sports such as skiing, sledding, and skating abound in Park City. For a really, special experience, take a horse drawn sleigh ride from Boulder Mountain Ranch across the snow- covered fields.
Bring along some champagne and roses to make it an evening to remember. Cozy up to the fire in one of the many resorts or sip champagne on the heated outdoor patio at the Sky Club before returning to your own romantic room.
Many of the resorts offer outdoor hot tubs, crackling fireplaces, and spa services. Before you leave, be sure to make time for a private wine seminar in the cellar of Stein Eriksen's winery. Park City also offers several wedding venues that offer guests truly luxurious experiences.
The perfect place for a romantic getaway in the mountains!
You might also like to check out to plan your trip: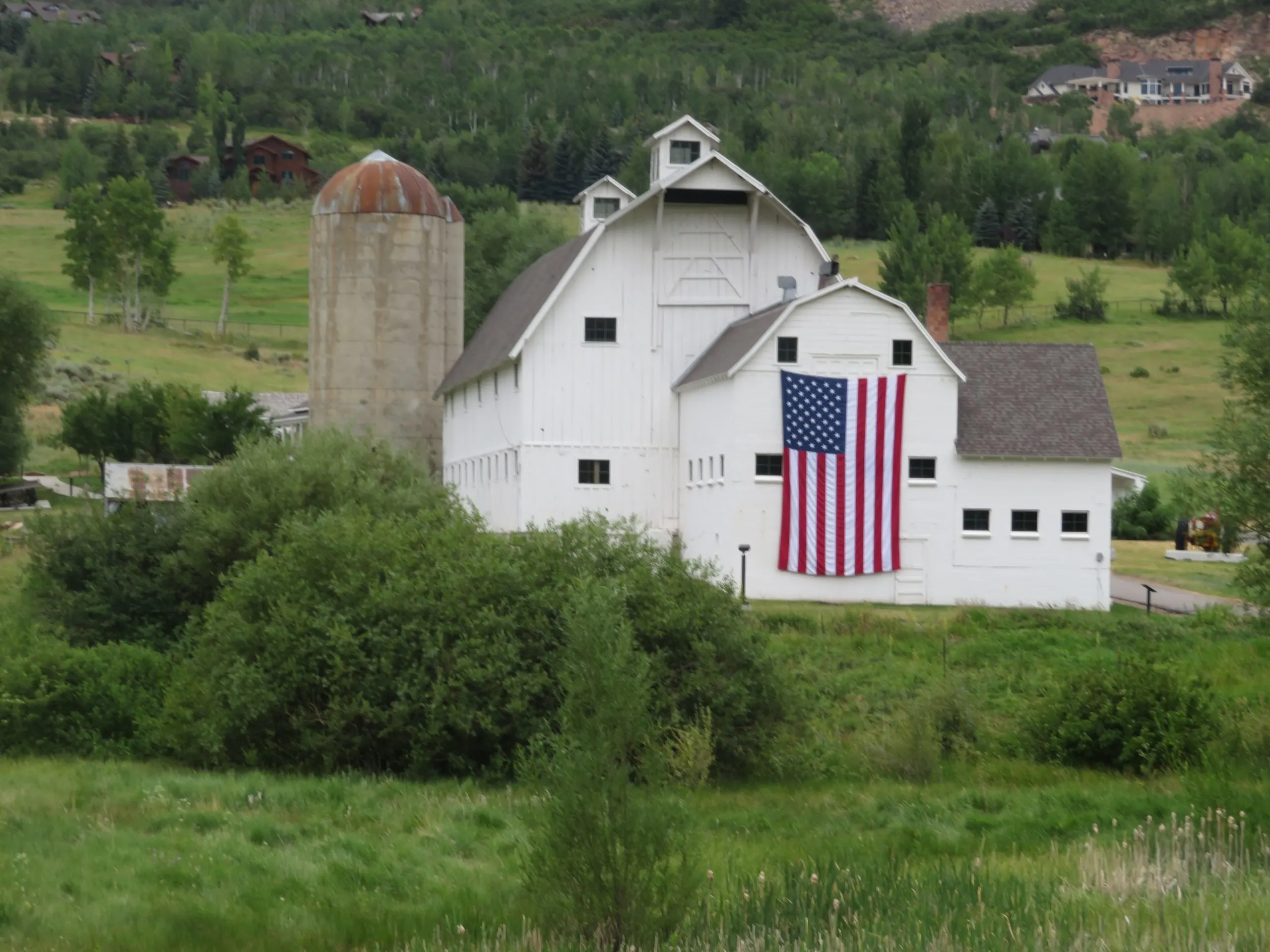 Hood River, OR
Visit Hood River, Oregon in the late spring or early summer to best take advantage of all the area has to offer. Hiking and mountain biking are popular activities in this little mountain town.
Windsurfing, kayak paddling, and canoeing are favorites for water lovers. In late May or early June, the wildflower meadows explode in color, creating romantic walks through nature.
Hike up the Mosier Plateau trail and enjoy the breathtaking view of the waterfalls. For a memorable afternoon adventure, travel up to Cathedral Ridge Winery for a tasting tour and romantic picnic overlooking the vineyards.
Be sure to enjoy the BIGART walking tour through downtown before venturing out to the gardens at the Columbia Gorge Hotel.
Romantic Places to Stay Nearby:
Bend offers a variety of options for weekend getaways. Hotels and motels are plentiful. There are several bed and breakfast inns, and numerous campgrounds.
For a more private experience, consider renting one of the former logger cabins overlooking the banks of the Deschutes River. These cabins have been updated and decorated to give you a home away from home feel. Sip champagne in front of the fire or enjoy a glass of wine on the deck.
Stroll downtown and enjoy a meal at one of the many fine restaurants, or pop into one of the local microbreweries and have a taste. For a spectacular climax to your trip, propose or renew your vows at the foot of a waterfall after trekking a short distance up one of the many trails.
Romantic Places to Stay Nearby:
Taos, NM
This desert town is rich in history and culture. Home to such oddities as the Earthship colony built by Michael Reynolds, there is so much to learn in this small city at the foot of the Sangre de Cristo mountains.
Great artists have called this area home for decades and there are galleries and museums on every corner. You can even sign up for a couple's clay workshop where you and your loved one will shape and form wet clay on a wheel.
If you would prefer outdoor activities there is plenty of hiking, biking, kayaking, and horseback riding. Be sure to leave time for dancing at Old Martine's Hall where some of the best local bands perform live on stage.
Romantic Places to Stay Nearby: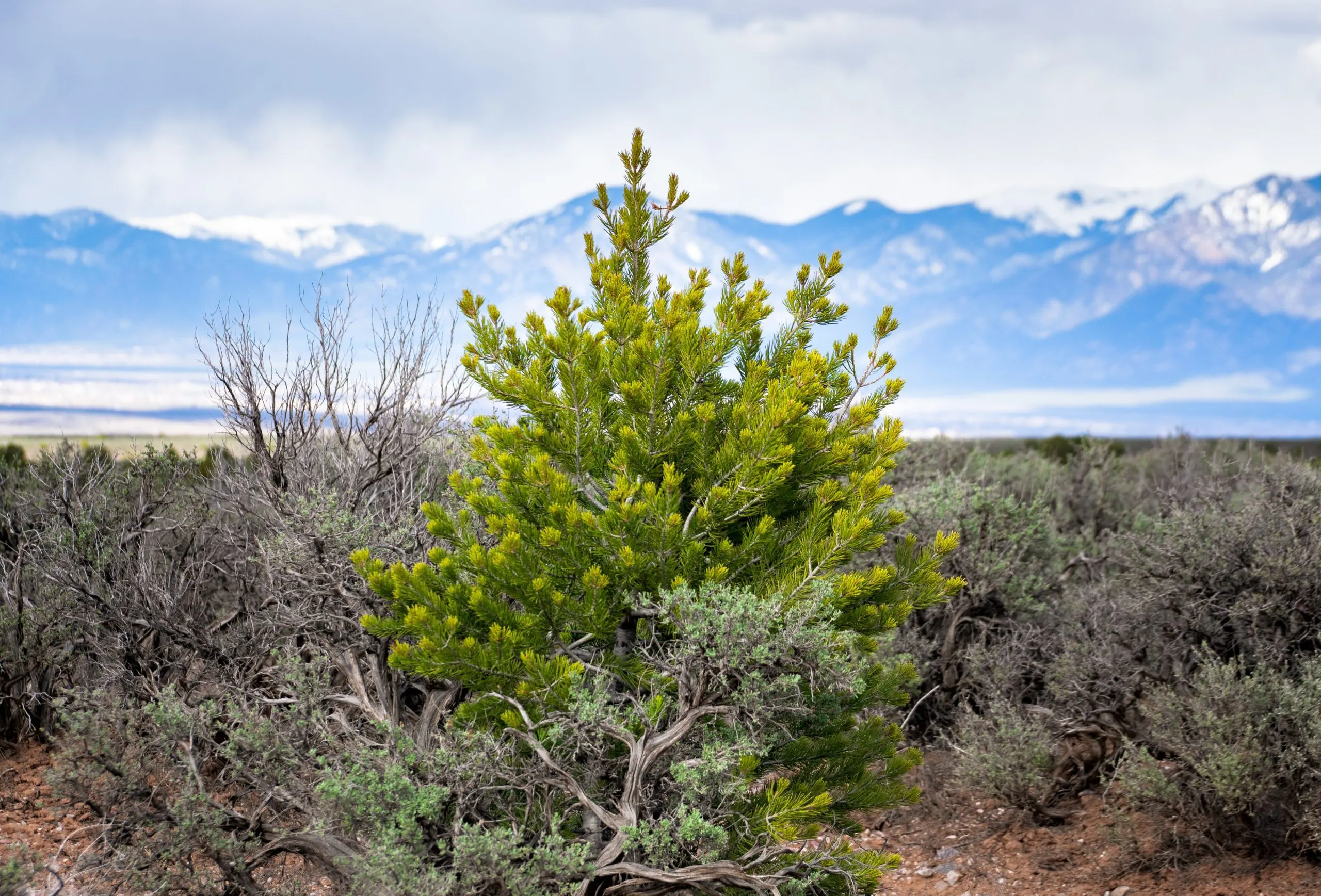 Eureka Springs, AR
Great resorts, cozy cottages and cabins, and historic bed and breakfast hotels offer visitors a plethora of choices in Eureka Springs, Arkansas.
Located just east of Beaver Lake, Eureka Springs is an outdoor lover's paradise. World class fishing and boating are the norm here, but there are plenty of other activities for couples. The historic 1886 Crescent Hotel is the self-proclaimed Most Haunted Hotel in North America.
Visitors can pay a nominal fee to tour the haunted sections of the hotel in hopes of seeing a ghost. The hotel also hosts a15 acre garden, biking trails, hot tubs, pools, and a full-service spa. If alcoholic spirits are more your thing, be sure to check out one of the local wineries for an afternoon tasting.
Spearfish Canyon, SD
Just minutes from national historic sights like Mount Rushmore and Crazy Horse Memorial, Spearfish is deep in the Black Hills of South Dakota, around a 5 hour drive from Sioux Falls.
Popular activities in and around Spearfish are hiking, mountain biking, bird watching, and fly fishing. Many outfitters rent fishing and biking equipment. To really experience what the area has to offer, drive the 19-mile Spearfish Canyon road. Stop along the way at Sturgis, Deadwood, and Rushmore. Pull off at the scenic overlooks for sightseeing or a picnic.
Take time to hike the trails up to hidden waterfalls. The natural beauty of this area is the attraction. There are plenty of chain and private hotels and motels, along with small cabin rentals.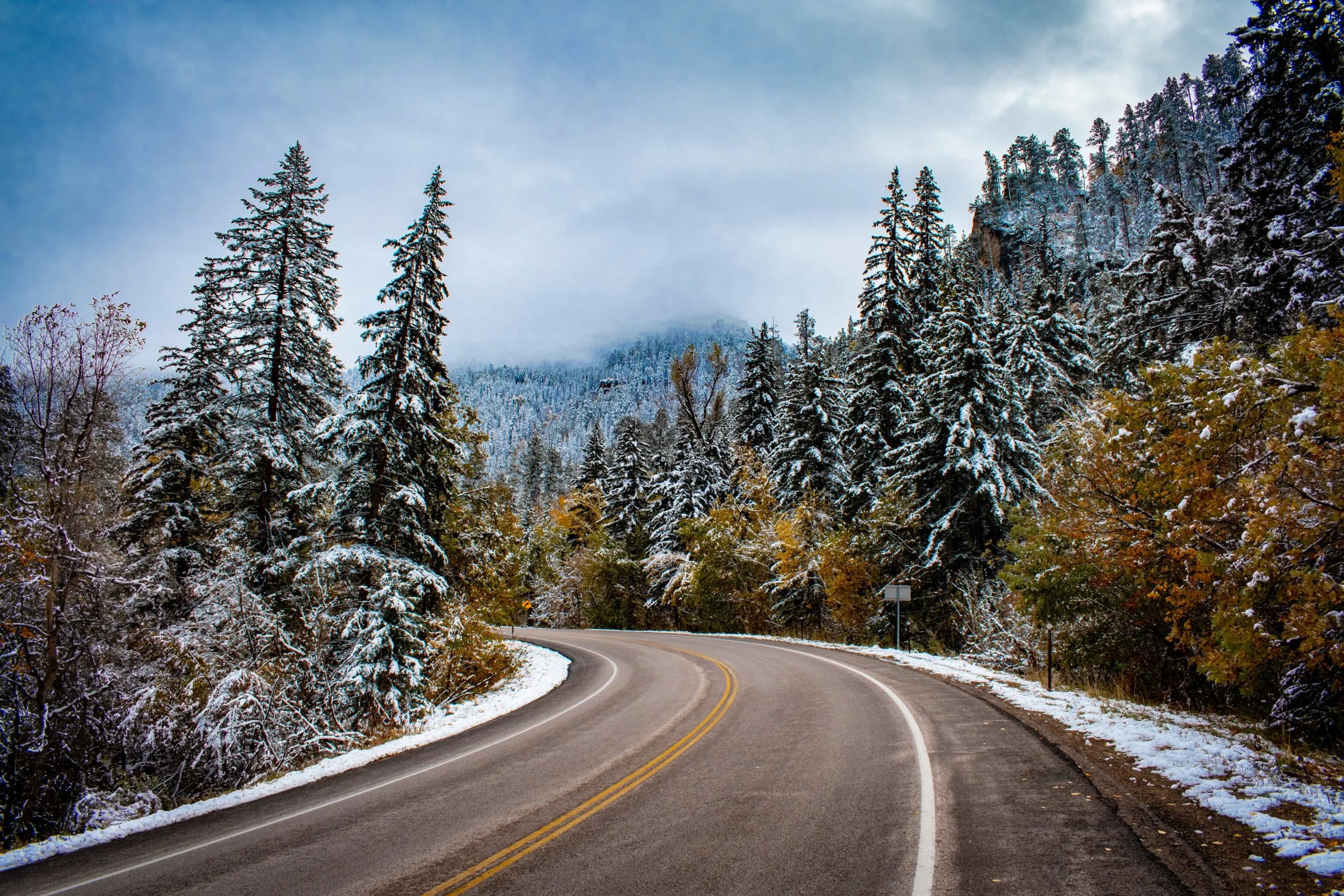 Lake Placid, NY
Set in the picturesque Adirondack Mountains, Lake Placid is best known for hosting the Winter Olympics. While winter sports like skiing and skating are popular in the area, there is much more to do throughout the year.
Beautiful Mirror Lake is right in the middle of town and offers visitors a chance to enjoy boating, fishing, and water sports during the warm, summer months.
A downtown Farmer's market offers produce and floral arrangements from local growers. Take your sweetheart to a show at the famous Pendragon Theatre or enjoy live music on the shores of the lake at the Sinfonietta Outdoor Music Venue. Bring along a light picnic meal and make an evening of it.
Other activities in the area include art galleries, museums, and the Depot Theater at the Old Depot Train Station.
Pocono Mountains, PA: Poconos Romantic Getaway
The Pocono Mountains area has the distinction of being the first popular romance destination in the United States. Building on that idea, the area offers many honeymoon themed motels and romantic mountain resorts.
Cuddle up in front of a log burning fireplace or soak in a champagne glass shaped whirlpool tub. Some of the resorts allow adults only and cater to your honeymoon needs. Heart shaped bubble baths are quite popular, along with couple's massage sessions, saunas, and relaxation spas.
For a more low-key experience, book a cozy room at one of the local bed-and-breakfast inns. Spend your days exploring the many wineries in the area or dine at one of the farm-to-table restaurants.
Tip: Why not add to the romance and stay in a Poconos jacuzzi hotel.
Sedona, AZ
This desert town on the edge of the Grand Canyon is a great place for a weekend getaway. Artists' galleries, candy shops, and jewelers dot the sidewalks of the main street.
Quaint restaurants with local wines from local growers offer a wide variety of edibles. Hiking and Jeep tours travel into Red Rock State Park and the Grand Canyon. Local resorts have amenities like spas, masseuse, and soaking tubs. Wine connoisseurs can drive along the Verde Valley Wine Trail to visit several growers and taste their offerings.
For the ultimate romantic experience, take the hot air balloon tour that flies over the Grand Canyon. The view is unbelievable.
Boone, NC
This historic college town high in the Appalachian Mountains is named for Daniel Boone and offers visitors a multitude of things to do year-round.
Winter sports bring skiers to the slopes. Fly fishers and whitewater rafting enthusiasts flock to the area in the spring and summer, thanks to the mild summer temperatures. The Tweetsie Railroad theme park is also great for couples who are young at heart.
Take time to enjoy the breathtaking hiking trails and waterfalls. Cabins are hidden amongst the trees and secluded enough to give you plenty of privacy as you enjoy a soak in a hot tub on the deck. Watch the sunset over the mountains as you enjoy a glass of wine.
You might also like to check out to plan your trip: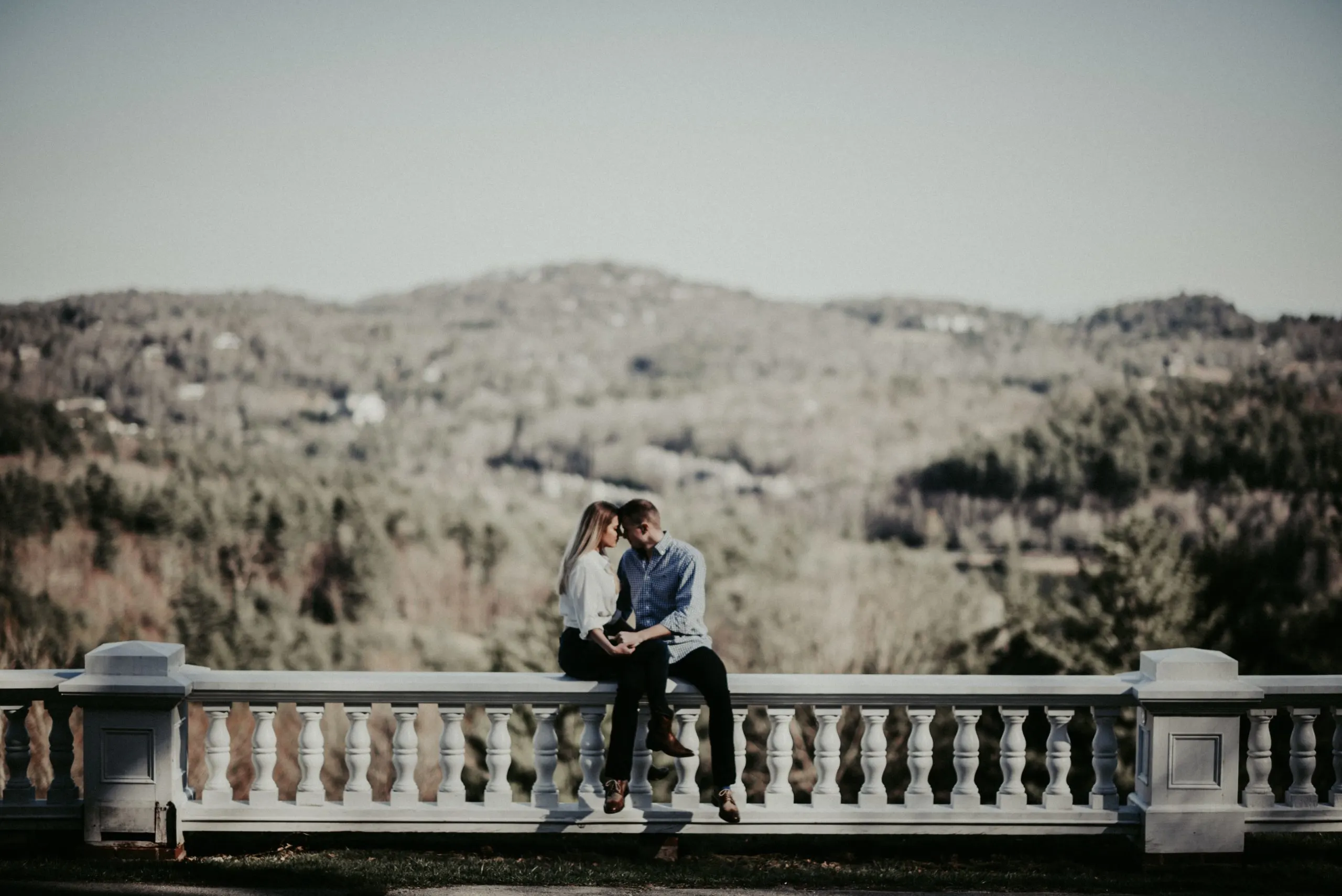 White Mountains, AK
Cabin style resorts host visitors in the White Mountains area of Alaska. Private rooms offer log burning fireplaces and amazing views of the snow-covered crags and their enormous evergreen trees.
Winter skiing and dog sledding provide the Alaska experience to guests. Wildlife are often seen in the area and provide opportunities for photographers to capture that once in a lifetime shot.
Private and secluded cabins are available to those wanting to get away from it all. Sit by the fire and share a bottle of wine or watch the gorgeous, orange sunset reflecting off the undisturbed, white snow.
Yellowstone, WY
Known for its hot springs and geysers, Yellowstone National Park is world famous as a tourist attraction, but there is more to the area than just hot water.
In the heart of the historic Wild West, the land is raw and untamed. Horseback riding tours take visitors into the Absaroka wilderness to view Yellowstone as our ancestors did.
Camping out, looking for wildlife, cookouts by the fire-these are the experiences you get outside of Yellowstone National Park. Inside the park, hiking paths and boardwalks lead visitors over steaming mudflats. The highlight of the trip is the eruption of Old Faithful, a steam geyser that spews water for approximately 4 minutes every few hours.
Lodging is available in the park at the Old Faithful Inn, a large hotel. Cabins are available at the Old Faithful Lodge. Reservations are often required a year in advance.
Stowe, VT
This charming town is located at the base of Mount Mansfield, the highest point in the area.
Winter activities include ice fishing, cross country skiing, dogsledding, skiing, skating, and snowboarding. For a cozier alternative, enjoy a sleigh ride across snow-covered fields.
In the summer, Stowe offers golfing, hiking, and biking. Waterbury Reservoir is favored by locals for the wide variety of water sports available. Sandy beaches allow sunbathing and swimming.
The area offers romantic inns, bed-and-breakfast hotels, and 4-star resorts with views of the lake and mountains. Enjoy a romantic al fresco` meal while listening to live music. Travel in the spring and tour one of the maple syrup factories Vermont is famous for.
Big Bear, CA
Big Bear is on the edge of the magnificent San Bernardino Forest. Known for its ski runs and winter sports, the area also offers plenty of summer-time activities.
Enjoy a day on the water in a kayak or pedal boat. Hike or bike on one of the many trails through the forest. The ski lift operates year-round so you can travel to the peak and view the lake and town below.
For a romantic outing, visit the local stable and rent some horses. Take along a picnic lunch and stop on one of the trailheads for food and love. Accommodations in the area include large and small hotels and inns, a guest ranch, and numerous private cabins featuring hot tubs with a view.
Leavenworth, WA
Stepping into Leavenworth is like going through a magical door into the past. Old style Bavarian architecture, tour guides in lederhosen, and a nutcracker museum help create the illusion. Leavenworth is east of Seattle, near the Cascade Mountains.
This charming town features a Bierwagen, a reindeer farm, numerous chocolate shops, and a morning Alp Horn serenade. This would be the perfect place for a quirky romantic weekend.
Stroll downtown and purchase a cuckoo clock or authentic beer stein. Sample homemade pastries and wines. Walk among the costumed locals as they peddle their wares at the Farmer's Market. Special events include Oktoberfest, the annual Christmas lighting pageant, and an Icefest in January.
One of the best mountain weekend getaways for couples! You might even like to book a jacuzzi hotel in Leavenworth to really up the romance!
Tip: Another Bavarian town you might like to visit is located in Helen GA!

Sun Valley, ID
Cozy chalets, privately owned condos, and a local inn provide visitors with many options for places to stay when visiting Sun Valley. Each winter this mountain town becomes a busy destination for couples and families.
Spend the day on the slopes enjoying skiing or snowboarding. No experience? No problem. The Snow Sports school offers classes for all ages and experience levels.
After skiing, relax in the spa with massage, yoga, and healing services available for singles or couples. Spend the evening sipping coffee or cocoa by the fireside or in the outdoor deck Jacuzzi.
Best Romantic Mountain Getaways in the rest of the world
Bled, Slovenia
At the foot of the Alps, Bled is a town full of old world charm. Visitors can travel up the mountains to Bled Castle, the original medieval fortress from the middle ages. From the castle grounds you can view the Pilgrimage Church of the Assumption of Maria which sits on an island in the middle of Lake Bled.
Accessible only by boat, the ancient church is the venue for many modern weddings. Be sure to ring the wishing bell inside the church. For some outdoor activity, hold hands and take a stroll around the lake or hike up to Savica waterfall.
Enjoy a glass of wine or a slice of Kremenita, a traditional cream cake. Stay in one of the local inns and listen to the locals talk about olden days. When you visit Bled, you will feel like you have gone back in time.
Olden, Norway
Located at the mouth of the Oldeelva River in the Oldenfjord, Olden is a great getaway location. The charming downtown is lined with shops, bakeries, and cafes designed to attract tourism.
Olden is a popular cruise ship stop and there are several day trips available to guests. Take a double-decker, open top bus tour of the Briksdalsbreen Glacier. Hike up mountain trails to hidden waterfalls. Kayak in the fjord.
Be sure to ride the Loen SkyLift to the top of Mount Hoven and enjoy a romantic dinner in the Hoven Restaurant, a cliffside venue with floor to ceiling windows that provide a spectacular view.
Queenstown, New Zealand
Queenstown has something for everybody from a relaxing round of golf to a thrilling bungee jump off the Kawarau Bridge. Pristine lakes and white sand beaches offer plenty of summer water sports. Winter skiing and snowboarding appeal to those who prefer cold weather.
Begin your romantic getaway with a tour of the local New Zealand wineries. Then enjoy a ride on the Skyline Gondola to the top of the mountain. End the day with dinner and a sightseeing cruise on Lake Wakatipu. The next day, take an exciting jetboat ride through the steep, narrow canyons or amble through town and sample the cuisine in one of the many restaurants.
Souvenir shops and charming boutiques offer all types of trinkets. Spend the afternoon soaking in one of the hot pools at the day spa before heading back downtown for a drink in the year-round ice bar.
One of the best mountain honeymoon destinations!
You might also like to check out to plan your trip: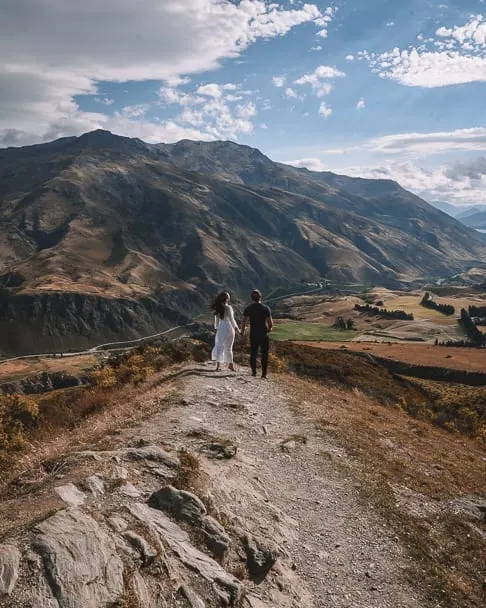 Cameron Highlands, Malaysia
If you are looking for a honeymoon in the mountains, don't overlook the Cameron Highlands.
Traveling to Cameron Highlands is like stepping back in time. This tiny camp city is an agricultural mecca with influences from Old World England. Known primarily as a world-wide producer of tea leaves,
Cameron is green and lush. Tour one of the tea plantations. Step into a manor house for afternoon high tea and sweet breads. Travel a short distance to one of the strawberry farms and pick fresh berries to take back to your colonial style resort hotel.
Be sure to shop at the Morning Market, a huge street sale offering produce, street food, floral arrangements, hand-made crafts, and souvenirs. Other attractions include Chinese and Hindu temples and the MahMeri Art gallery, which features ancient wooden carvings from the indigenous people.
You might also like to check out to plan your trip: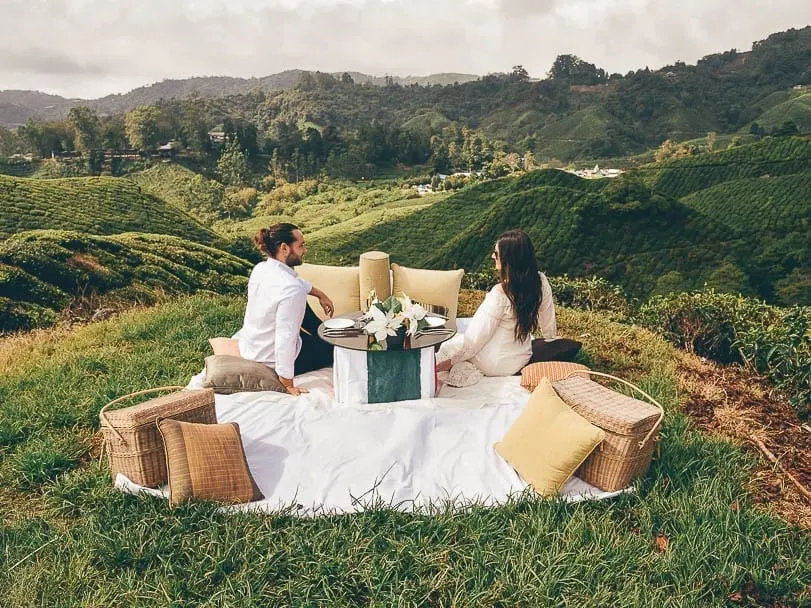 Lucerne, Switzerland
Lucerne is a city of charm and beauty. Nestled at the base of Dragon Mountain, this Renaissance town stands protected by stone walls with tall parapets spaced at intervals. Visitors will find delight in the cobblestoned streets of the old town square, a place where no vehicle traffic is allowed.
Here you will find a variety of shops and restaurants tucked between medieval murals painted on guildhall walls. Be sure to explore the Chapel Bridge. This covered wooden bridge is adorned with flower boxes and features a ceiling covered with 17th century historical paintings.
Another point of interest that is worth seeing is the Lion monument. This relief sculpture was carved into the side of the mountain in the 1820's.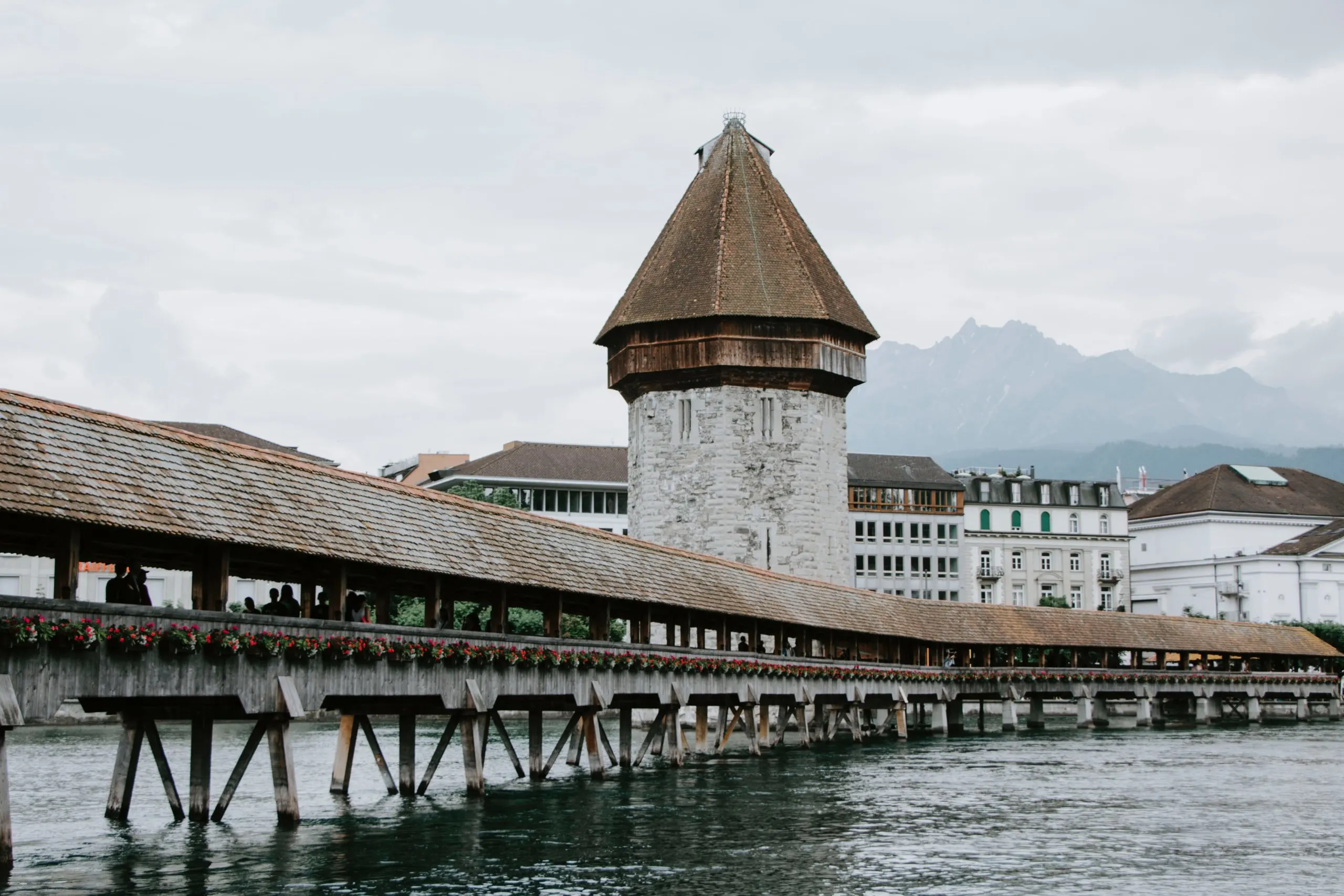 Rocky Mountains, Canada
The broad expanse of the Rocky Mountains in Canada encompasses thousands of acres and includes several national parks. Banff and Jasper are the most well known of these areas. Each offers hiking, mountain biking, rock climbing, ice climbing, skiing, and much more.
The spring thaw leads to great fishing in the many lakes of the region. The snow-covered peaks offer visitors spectacular views year- round. Wildlife sightings are common and include elk, moose, and bear.
Visitors can choose to stay in one of the many campgrounds, mid-priced motels, or bed-and-breakfast inns in the area. The vast night sky offers amazing opportunities for astronomers and stargazers.
Something worth noting, you must purchase a park pass and have the necessary travel documents to visit the area.
Lake District, UK
Located in NW England, the Lake District is home to 50 lakes and many small villages.
As you would expect, water sports are commonplace to the area. Visitors will enjoy the many walking trails around the villages and lakes. Lake Windermere, the most popular of the lakes, offers a 30-acre garden with walking and biking trails.
You can tour the lake on an antique steam powered gondola yacht. Nearby attractions include Beatrix Potter's Hilltop House, complete with a Peter Rabbit style garden, and William Wordsworth's Dove Cottage which looks just as it did in the 1800's.
***
Want More Romantic Vacations?
You might also like to check out:
Save to Pinterest