Looking for romantic things to do for your husband? Great you have come to the right place!
It can be hard coming up with sweet and loving surprises for your husband especially if you have been married for a number of years. But that's okay, we have done the hard work for you in that regard.
We have made a list of the 50 romantic things to do for your husband…including when you are cozy in bed. The most sweet and sexy things to do for your husband here to really surprise him:
50 Romantic Things to Do for your Husband
Sports Game
If your husband is really into sports, surprise him with some tickets to his favorite sports team! Enjoy the day together with some tailgating in the parking lot, and hopefully his team wins that night to cap it off!
Dinner at Home
Surprise him with a fancy dinner you made yourself! Even if you can't cook fancy, you can still cook something that your husband loves! The perfect indoor date idea!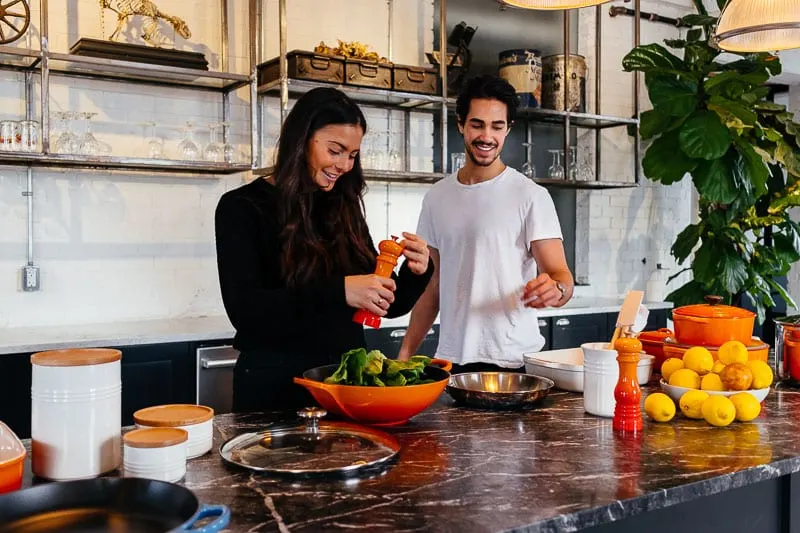 Bar Night at Home
Let's face it, who really wants to go out to a bar for food and drinks with a large crowd of people? Spend the night making drinks for each other, and make some greasy bar food! One of the best at home date night ideas!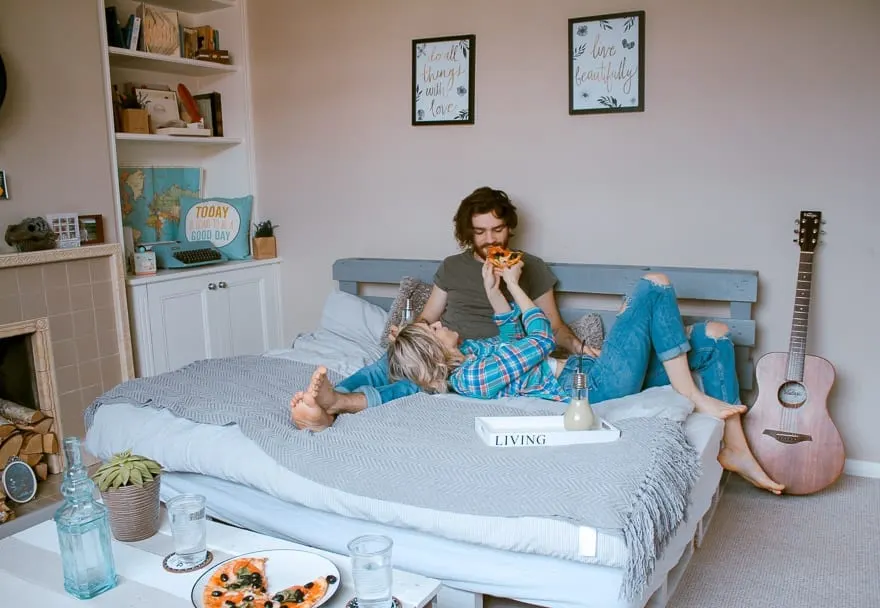 Chocolate Tasting
Chocolate is always known for being a romantic food, so why not try a few different kinds! Head to your local chocolate shop and try some different kinds of chocolate! One of the most romantic things to do for your husband in bed. Note: it can get a little messy!
This is a great unique way to tell your husband the reasons why you love him! You can use small scrap paper, or sticky notes to write out however many notes you want or however many the jar can handle!
Rent a boat
If you live by the water, take a day and rent a boat where you are able to enjoy some food and drinks on the water! Make sure you do it on a sun filled day – don't forget to pack the sun screen!
No Electronics Night
Take one night a month to get away from everything electronic. This of course includes cell phones, TV's, tablets – anything that can become a distraction from your spouse! There are tons of things you can do all night long, but sometimes the best would be to just sit and talk for a few hours.
Hometown Visit
Yes, it's an idea from The Bachelor/Bachelorette, but it's a great date idea! Obviously this only works if you grew up in separate hometowns – even if you are from the same hometown, you can do all the things your hometown is famous for!
If you have a long weekend coming up seize the opportunity to get away with one another. I recommend a getaway within two hours or so, otherwise you are spending a lot of the weekend driving – which could still be fun, but you would want to make the most out of your weekend trip!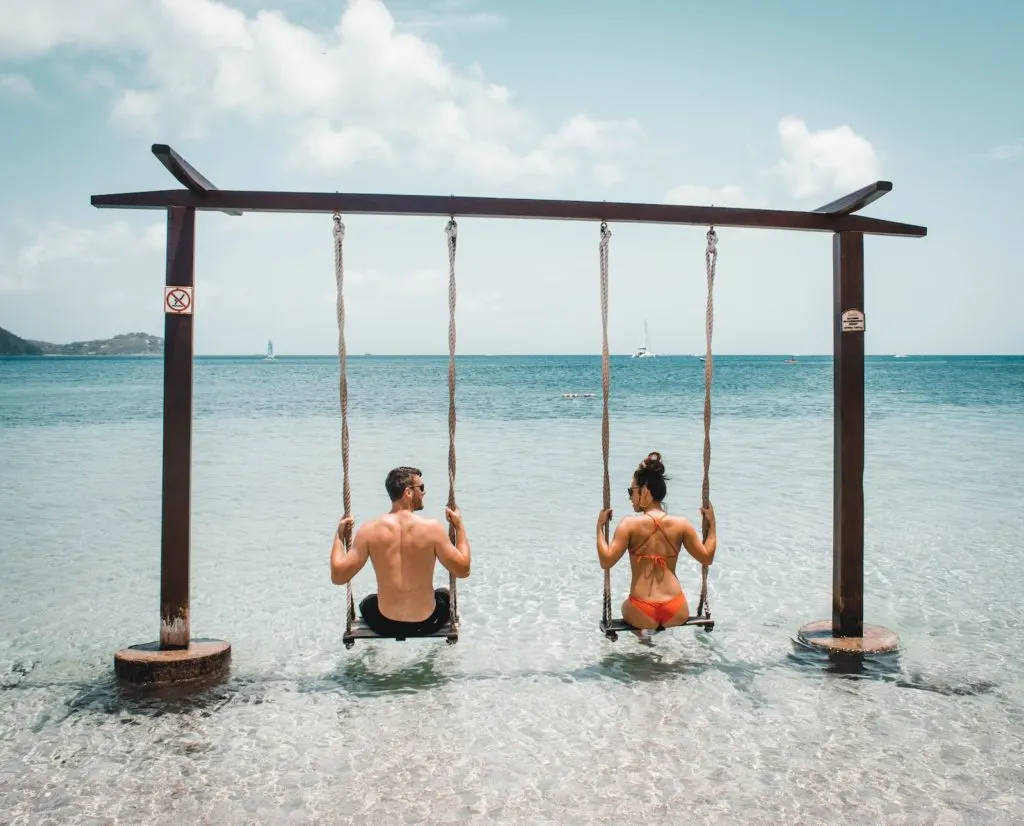 Make some dinner
If your husband loves to enjoy some good food, it may be a good idea to prepare him a fancy dinner! Cooking a fancy dinner is easier than ever thanks to Google!
Thank You
Take some time out of your day to say thank you for all the little things he does around the house! If he doesn't do much around the house, say thanks for anything else he does!
Picnic Date
Pack up some sandwiches and your favorite bag of chips and head to your local park or a nice grassy area. Get away from the television, bring a small speaker, and listen to some music together.
Take a hike
If you and your husband are the adventurous type, head to your local trails for an outdoor adventure! Don't forget to pack water and some snacks to enjoy throughout the day.
Random Fun Gift
Surprise him randomly throughout the year with a small gift! Could be a funky pair of socks or something random he won't buy himself! Just a small reminder that you were thinking about him as you were shopping.
Sunset Walk
This one is a classic, it comes up in almost all of the romantic movies, take a stroll around your town at sunset! This works even better if you live near a good place to watch the sunset.
Take a trip down memory lane
Plan a night with your husband and take a stroll down memory lane. Print out some old photos, or bring out the photo books that you have stored up in your attic!
Mail a love letter
Is your husband tired of just seeing bill after bill in the mail? Surprise him with a love letter in the mail! Make it even more special by hand writing it for him! One of the best romantic things to do for your husband!
Build his confidence up
Everyone in the world needs a confidence boost, if your husband is struggling at work, give him some confidence! With your encouraging words, your husband will surely feel a lot better!
Watch the Game
If your husband is interested in sports, take the time to watch the game with him – the whole game! It might even be fun to randomly cheer for someone that isn't even there! He will love spending the time with you, and appreciates the effort.
Leave love notes
Get a pack of sticky notes off Amazon, or head to the dollar store. Write some encouraging words or love notes throughout the house. Even hide them really well so he finds them throughout the year when he is least expecting it!
Get some snacks with some drinks and make a bucket list with one another. It is always fun to plan for the future, and you get to see all the things he wants to do in his lifetime! Here are some ideas for a summer bucket list for couples.
Check off the bucket list
That bucket list that you guys just made together, take a random weekend and surprise him with one of his picks! If you don't want to pick yourself, allow him to pick something off the list himself!
Pack his lunch – one of the best romantic things to do for your husband that's so simple!
Nobody likes to take the time to pack their lunch. So pick a day and pack it for him – if you want some extra credit here you can add a love note for him as well!
Cook Dinner together
Instead of a pizza night every Friday, use that night to blast some music together and cook dinner together! You can even make your own pizzas, which is a fan favorite in our house!
Dance Party
On a random weekday spend some time blasting music in your kitchen and dance the night away. Whenever you guys start getting tired I recommend ending on a slow dance – your wedding song would be perfect for this! A great rainy day date idea for sure!
Hobby Guilt Free
Everybody needs time to get away from the stressors of their life, a hobby is a great way to do so! Allow him some time to have some stress melt away while he is doing something he loves.
Massage Time
If he's normally the one to give you a massage, surprise him one night and give him the massage! Put on some relaxing spa music, light a couple candles, and give him a nice massage!
Take a Bath together
Use some of the bath bombs and essential oils to enjoy a bubble bath together. Bring the candles and spa music from the bedroom to the bathroom together and have a relaxing night together.
Make a Dessert together
Enjoy an evening by picking out a dessert out of that cook book that you got for your wedding or as a Christmas gift. Make the evening even better by eating the entire dessert that night, with no guilt at all!
Plan your next trip
Spend an evening in by planning your next big trip together. There is nothing better than planning a fun trip together, use that bucket list to find something you both will enjoy! Here are some of the most romantic getaways in the US you might like to plan!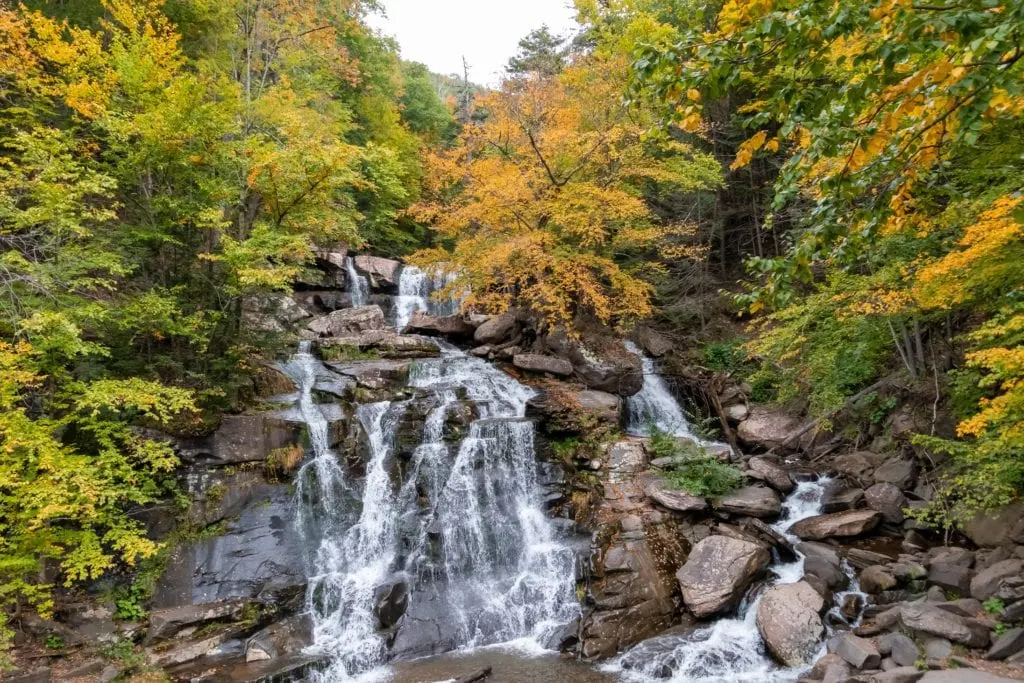 Recreate First Date
Recreate what started your relationship journey! If you met at a concert go back to where you saw that band or artist! Make it even more special by recreating your first picture taken together.
Skating
This works in the summer or winter time, head to your local ice rink or skating center, and enjoy learning how to skate! This date gives you a great excuse to just hang on to one another all night long.
Ice Cream Date
On a hot summer night head to the local ice cream parlor and enjoy your favorite ice cream together. If it's close enough to walk to I recommend it, just spend more time strolling through your neighborhood!
Different Language
Finding new ways to tell him you love him can be extremely romantic! Find out a language he always wanted to learn, and find a new way to tell him you love him!
Shopping trip
When you both have a free weekend together, take a shopping trip together, it could be for groceries, or just for some clothes you don't even need. While you are shopping, find reasons to touch him and show him some love!
His Day
Make a random day in the month and do whatever he wants to do that day! Take him out to eat wherever he wants, head to your local baseball game – whatever he wants to do!
Make a call
Randomly throughout the day, call him just to say you love him and that you are thinking about him. If you get his voicemail it works even better – you can leave him a message that he can replay whenever he is feeling down!
Take a walk
One of the best ways to take some time for just you and him is to just walk around your neighborhood together. I recommend leaving the phones and electronics at home, and just enjoy each other's company as you walk around. This is a great way to enjoy each other's company, and really get to know your neighborhood!
Create a photo book
If you have been together for a long period of time, you probably have tons of photos of the two of you! Try and pick out some of the older photos, especially ones that you might not even remember taking!
Of course you should always add your favorite photos too! I do recommend Shutterfly, you just have to add the photos and pick the formatting and Shutterfly will do the rest!
Build a fort
A great way to mix up spending the night in! Make some blanket forts, fill it with pillows and blankets and add some string lights to make it even more romantic. If you don't have any string lights you could use some candles!
Don't forget to bring a laptop or tablet so you can watch your favorite TV show!
Blind Taste Testing
This one is a great way to expand your food options, and build some trust with one another in the process! Have your partner pick out some food and have a blind taste testing night at your house!
Murder Mystery
Head to amazon and purchase a murder mystery date that allows you and your husband a fun and interactive night in! This is a great way to spend the evening, just remember to show him affection throughout the night!
Yoga Date
This is a great way to get active with your husband. Head to YouTube to find a partner yoga class, which is a great way to build trust, increase your intimacy, and get a workout in together!
Morning Coffee
Wake up a bit earlier than him on a weekend and brew his favorite coffee for him. You could even bring it to him in bed, and you can both sit in bed with your morning coffee talking to one another.
Do Nothing
On a day that is normally reserved for chores or meal prep, spend the day doing something fun instead! It could be laying on the couch together watching a movie, or any other recreational activity that he enjoys!
Pickup at a bar
When you guys are out at a bar, pretend like you don't even know each other – and try to take him home that night! Great way to mix things up with your husband!
Game Night!
If you and your husband are competitive people, old board games are a great way to liven up a Friday night! Add some more competition that night with a bet, maybe the loser has to make dinner for the week, or do the laundry for a month! These games are a great way to rediscover your youth every month, and it would be a great way to get rid of stress!
Email Him
This is kind of like writing a love letter and mailing it, just the 21st century version of it! Most emails everyone gets are about billing or just advertisements, this is a great way to surprise him by slipping in a love email from you!
Brighten his day up by surprising him with a flirtatious text to him throughout the day! This will be a great way to brighten his day up, and will definitely make him want to get home!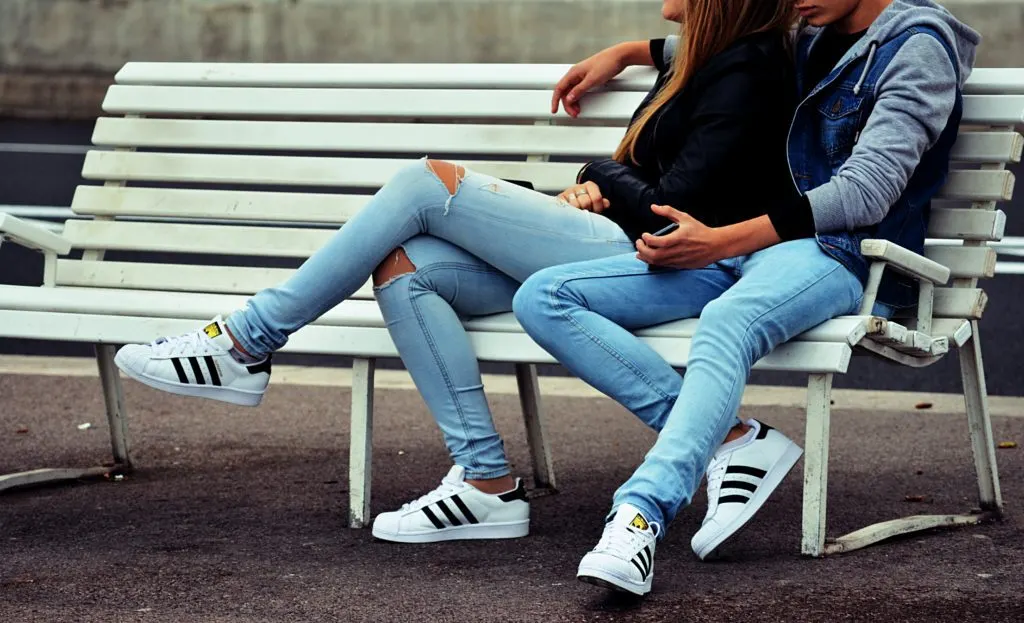 Read a book together
Find a book that would interest both you and your husband, spend the nights reading and discussing the book together. If you want to make it more romantic, try a romantic book like The Five Love Languages by Gary Chapman.
***
Did we miss any of your favorite romantic things to do for your husband? Let us know in the comments below as our readers love new ideas!
***
See more: