Looking for romantic things to do for your wife? Great you have come to the right place!
It can be hard coming up with sweet and loving surprises for your wife especially if you have been married for a number of years. But that's okay, we have done the hard work for you in that regard.
We have made a list of the 50 romantic things to do for your wife…including when you are cozy in bed. The most sweet and sexy things to do for your wife here to really surprise her:
50 Romantic Things to Do for your Wife
Write a note about what you love about her
This idea is completely free – it just requires some time out of your day. Everyone likes to be reminded about why they fell in love with someone.
As life goes on, a lot of couples forget to remind their partner about what they love about them. By making an effort to take your time and physically write it out, I can guarantee that your partner will appreciate it.
A really nice romantic thing to do for your wife in bed!
Mail a love note
Taking the leaving a note one step further, write a written love note, maybe make the attempt to write a poem, and send it through the mail.
This works best if your wife checks the mail, even if she doesn't normally try to have her do it a few days after you put it in the mail!
Bring Her Flowers
One of the most basic romantic ideas is to bring your wife flowers. While it's one of the most common things to do, it's also one of the most appreciated. It reminds them that throughout your day you stopped and thought about her randomly.
Make her breakfast in bed
Who wants to get up in the morning and make themselves breakfast on a Saturday morning after a long week of work? Start her weekend off right by getting up before her, make her favorite breakfast beverage, and some breakfast! It could be fancy with waffles, bacon, and some fruit – or even as simple as a bagel with cream cheese.
One of the very best rainy day date ideas for sure!
Set up a movie night at home
Sometimes it's hard to have the energy for a date night out of the house. One of the best solutions is to rent a movie, or stream a free movie on Netflix, and spend the night together eating your favorite snacks.
Another great activity for your wife in bed. One of the best stay at home date night ideas.
Draw Her a bath
Everyone likes a day at the spa, but not everyone can afford to go to a spa every weekend to decompress. The good news is that if you have a bathtub in your home, you can bring the spa to her.
Fill the tub with some nice warm water, add bath salts, some essential oils, dim the lights, and bring a small speaker to put on "Relaxing Music 24/7, Healing Music, Meditation Music, Spa Music, Sleep, Zen, Study Music, Yoga" which is live for free on YouTube.
Massages
Continuing with the spa theme, set up the music in the bedroom with some candles and surprise her with a massage! I recommend checking out some YouTube videos to learn some tips to make the experience even better!
Make a destination list
Everyone has a dream vacation – take a night together and make a top ten list of where you would like to visit together. It could be fun for the both of you to make your own list separately, and then come together to see what matches!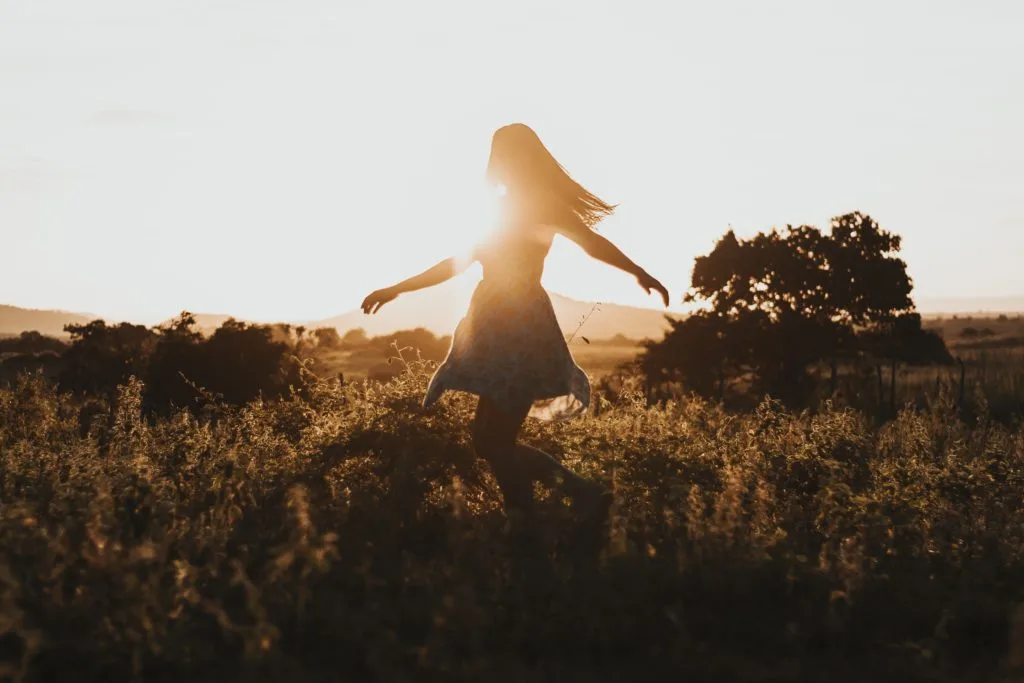 Recreate Wedding Photos
This one works best if you have been married for a little while, and if you still have access to your wedding venue! Get all dressed up, grab your family members and your wedding party, and take some photos!
Take a walk
As busy as life is, it's always great to take some time together and just take a stroll through your neighborhood. I recommend leaving the phones and electronics at home, and just enjoy each other's company as you walk around.
You could be very surprised to see how beautiful your surroundings are when you aren't consumed by electronics or the list of things you have to accomplish everyday.
A nice romantic activity for your wife!
Create a photo book
Shutterfly makes it extremely easy to create photo books – you simply have to upload all the photos you want to include, and it will even format the books for you!
You do have the option to format the books yourself if you wanted too! I recommend including photos from all parts of your life – from when you just started dating to your wedding day.
This is great for a holiday or birthday gift, or even just a surprise gift! When the book comes in, take the time to sit together and really reminisce about the times you have spent together, and think about the adventures that have yet to come.
Take a drive
Getting away from errands and stresses of life – just take a drive with her, blasting all different kinds of music. If music isn't your thing you can download some comedy podcasts or a podcast that would interest the both of you. Not feeling like listening to someone else talk?
Not a problem! You can take this time to listen to every detail about her day, from how long the line was to get her coffee, what she had for lunch, and what made her smile or laugh that day.
Dancing at home
Whether you're cooking dinner, cleaning the house, or doing some work, put on some romantic music – maybe your wedding song, and take some time to dance! You don't have to be a good dancer to enjoy some time with your wife, just swaying to the music can be a special moment for you and your wife!
Dance Class
Speaking of dancing, if your wife has always loved dancing at weddings or parties and you have been a little hesitant, maybe it's time you took her to an actual dance class so you can show off together! There are tons of different classes out there that you can take, even if you are like me and have two left feet when it comes to dancing!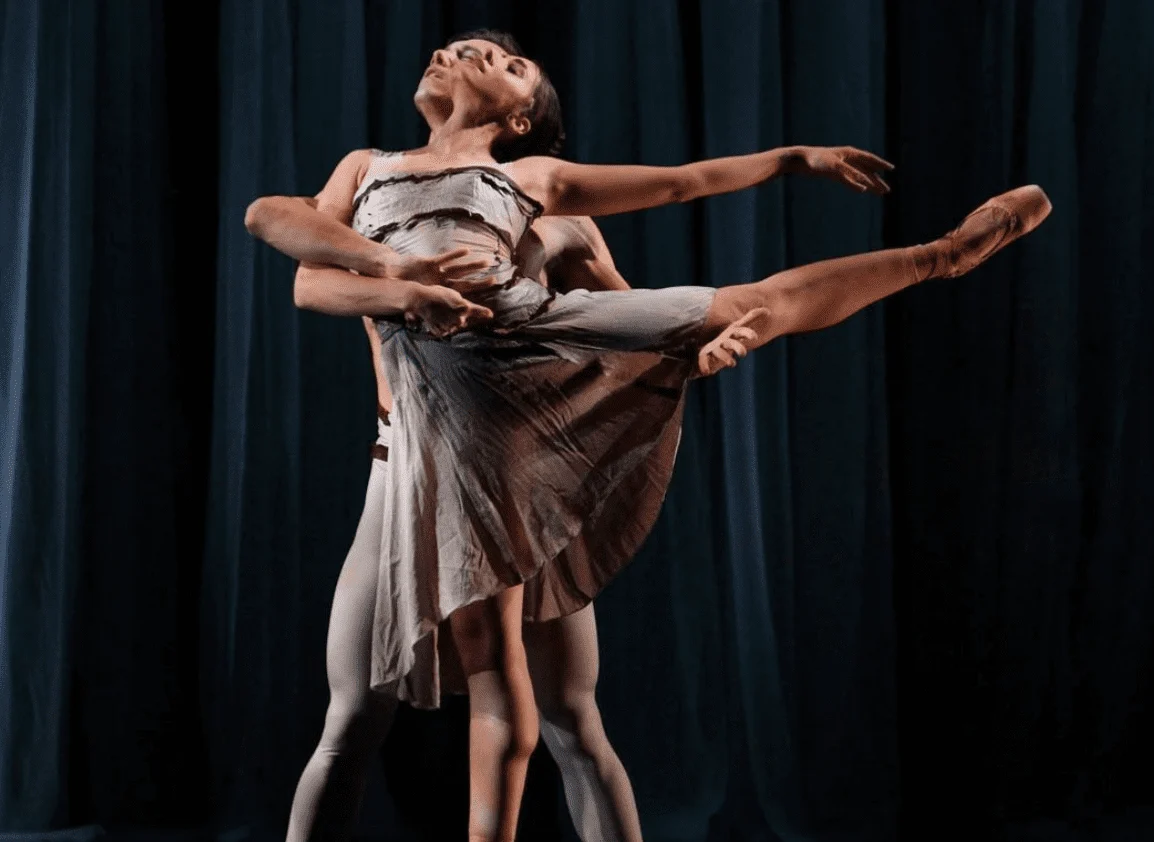 Game Night!
Time to act like kids and play your old favorite games! Battleship, Twister, even Go Fish are great ways to rediscover your youth and enjoy a night of competitive fun games! Add some more competition that night with a bet, maybe the loser has to make dinner for the week, or do the laundry for a month! This could be a great monthly night, at the beginning of each month pick a date on the calendar – and stick to that date!
Surprise Phone Call
At a random point in the day, call your wife at some point to tell her you love her. See how her day has been going, and ask how you can make it better.
Sunrise / Sunset
If you live near a good spot to watch the sunset – spend a few moments together to just sit and take in the beauty of the sunset. If you aren't an evening person or your schedules don't match up, watch the sunrise together! Use the moment to just sit and talk to one another!
Take a trip
If you guys have been talking about taking a trip, now is a great time to do so! Maybe this is the time you can take that special trip to Mexico or Europe! When you take a trip anywhere, immerse yourself in the culture, learn how to say "I love you" in another language and use those dancing lessons you took to dance the night away in another country!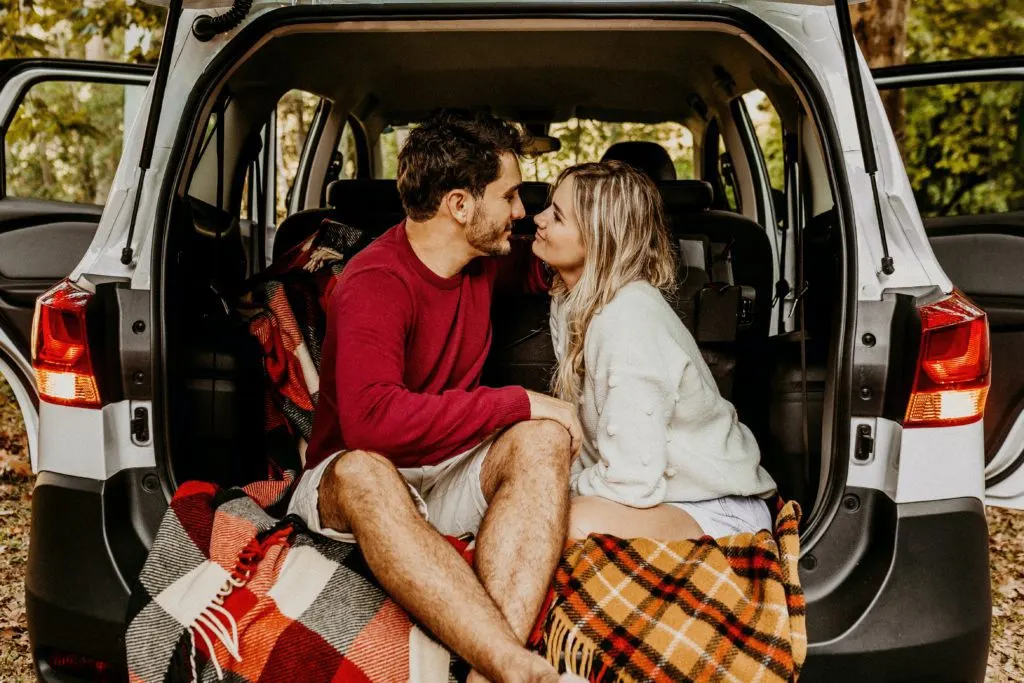 Take a cooking class
Not very good at cooking? Not a problem at all, a couples cooking class could be a great way to spend a romantic evening. Learn a new recipe together that you can now cook for one another for months to come.
Make a fort
Who didn't make a fort when they were younger? Take an evening with your wife and make a fort, fill it with blankets, pillows, some string lights and anything else to make it comfy, and enjoy even more seclusion in your own home. I recommend bringing a laptop along to watch a movie. If you want to keep the theme of being children, put on your favorite Disney film!
Take a hike
If you live in a rural area, a nice hiking trail should be right down the road. One of the best ways to reconnect with one another is to take a hike through nature. A lot of times a hike through nature has a beautiful spot, like a waterfall, or on top of a mountain overlooking the area you live in.
Have a "Staycation"
Even if you don't have time to get away for a few days, you guys can always have a "staycation" where you can do nothing from the convenience of your own home! You can either order take out, get food delivered, or go to a new restaurant that you have both never been to before!
Staying in a fun jacuzzi hotel is always a good choice!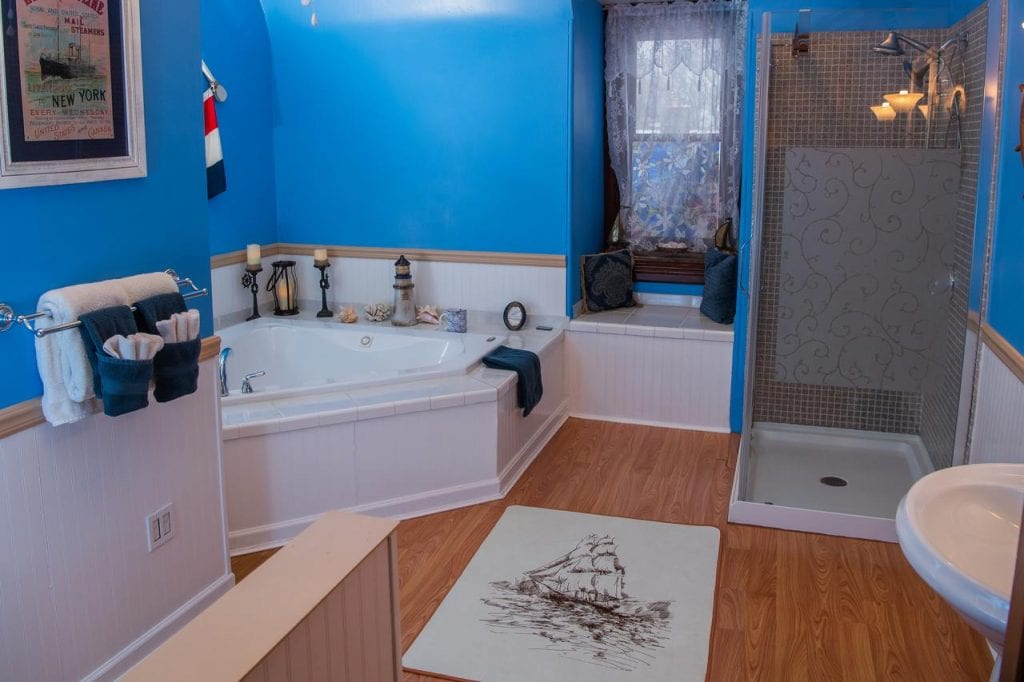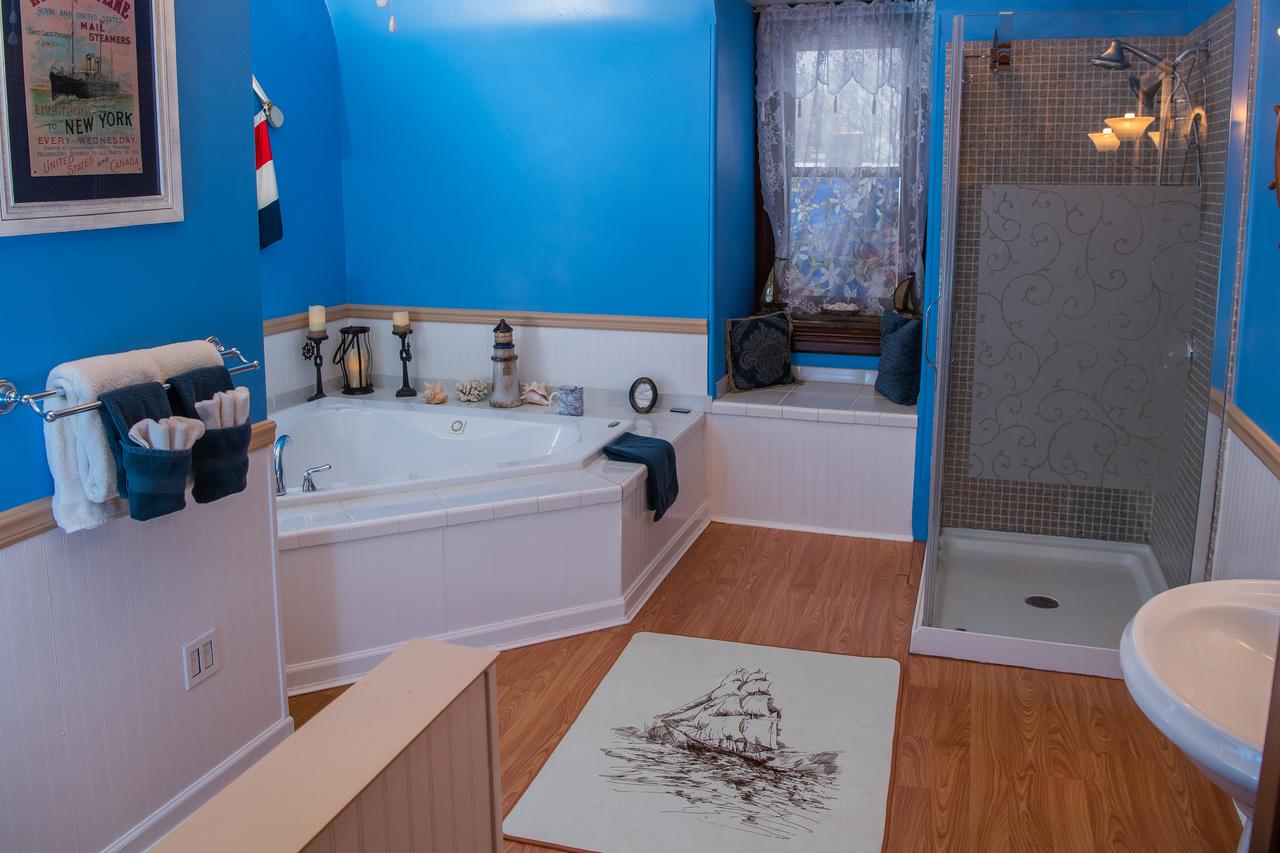 Wine Tasting
Go to your local vineyard, or take a long drive to one, and experience a new wine of your choice. It's always better to try a new wine under the recommendation of someone who knows quite a bit about wine. They can also recommend some food to go with the wine.
More Sweet Activities to do for your Wife
Take a Bubble Bath
At the end of a long week, take some time to relax with one another and take a bubble bath. Use some essential oils with a bath bomb and enjoy the night together.
Go to a concert
Pick your favorite artist, either yours or hers, and spend the night dancing together to some great music. Make a night out of it by getting some dinner beforehand, somewhere close to the concert so you don't miss it!
Scavenger Hunt
Make a list of things for your wife to find throughout the house with clues leading to them. They could be photos of special moments in your life, or what her favorite ice cream is hidden at the bottom of your freezer. At the end of the scavenger hunt have a small prize for her!
Go Stargazing
On a nice Summer evening, bring a blanket, some pillows, and some snacks, take a drive out of the city and find a good spot to look at the stars. This helps if one of you knows a little bit about the stars to teach them about the constellations. Even if you don't know anything about the stars it could still be fun watching for a shooting star.
Have a candlelit dinner
Go on Pinterest or a cooking website and find a good recipe to make for two. Surprise her with a nice candlelit dinner with some nice romantic music that you can find on YouTube or Amazon for free! If you are absolutely helpless in the kitchen, just order some takeout!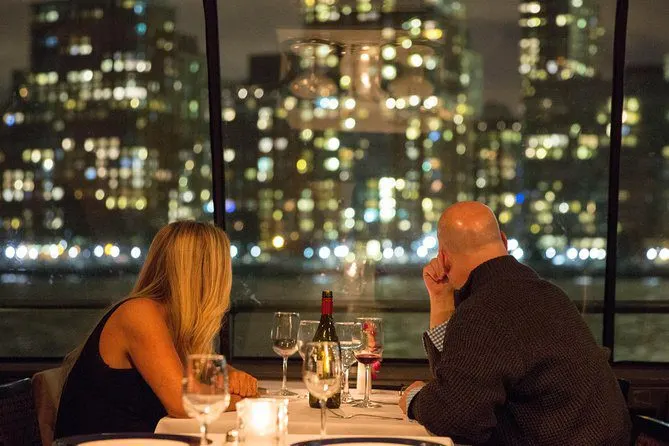 Take her on a mystery date
Take her out to dinner, just don't tell her where! After dinner you can make some plans that you know she wants to do, but you guys never had the time to do so, or you didn't want to do before!
Year Long List
This idea works best for holidays, birthdays, or any gift giving events. Throughout the year, as your wife says she likes or wants something, add it to a list in your notes app on your phone. This is a great way to show you listen to her throughout the year.
Target Date
Spend date night at your local grocery store, this idea works best if it's like a Target or Walmart. Pick one thing out that is her favorite color, their favorite snack, something to do together, and their favorite drink. Don't let them see what you are picking out – she can do the same for you, and when you are home you can exchange!
Romantic Voicemail
If your spouse has a pretty set schedule that you know pretty well, there are times throughout the date that they can't come to the phone. Use that time to leave a special voicemail for her!
Date Night
On your next date night, act as if it's your first date together. Use the time to get to know your wife even better! If you want you can act like you have never met before and you have to try to get her number all over again!
Read a book together
Find a book that would interest both you and your wife, spend the nights reading and discussing the book together. If you want to make it more romantic, try a romantic book like The Five Love Languages by Gary Chapman.
Shutterfly Puzzle
Shutterfly allows you to upload your favorite picture, which will then turn it into a puzzle for you and your wife to finish together! I recommend using your first photo that you guys ever took together, the one that started it all!
If you or your partner have a close friend that is dating someone, go on a double date with them! It could be a game night at a house, a romantic dinner, or even a simple sit and drink wine and talk the night away.
Hometown Visit
Yes, it's an idea from The Bachelor/Bachelorette, but it's a great date idea! Obviously this only works if you grew up in separate hometowns – even if you are from the same hometown, you can do all the things your hometown is famous for!
Binge the Weekend away
Binge a new TV show or movie series that you and your wife seem interested in! When I say binge, I don't mean sit and watch half of the first season, I mean watch all of it, from sunup to sun down all weekend long!
Want some ideas? We love romantic travel movies because it fills us with wanderlust! If you do too, check out the best romantic travel movies for couples!
Create new family traditions
This could be on whatever family holiday you may celebrate, or just a random day/weekend every year. Maybe you start off by going out for breakfast, then doing some outdoor activity, finished off with a dinner and dessert – just some suggestions, make it your own!
Go Bowling
While this may not sound romantic, but it's always a great time to spend the night showing off how good, or in my case, hysterically bad you are at bowling. Get some food and drinks to enjoy as you bowl!
Drive Ins
On a nice Summer evening, instead of going to the movie theaters you should go to the drive-ins! Fill the back of your car with as many pillows and blankets as you, grab your favorite on the go dinner (ours is pizza) with your favorite drink and enjoy a movie!
Go Camping
Spend the weekend away in nature! Even if you don't have all the necessary equipment, you can always go glamping! A lot of places will have cabins you can rent, all you need to do is bring the things you already would have like kitchen utensils and bedding! Don't forget to bring things to do over the weekend, TV and the Internet won't be an option!
If you are in the USA you can find camping areas in your state here.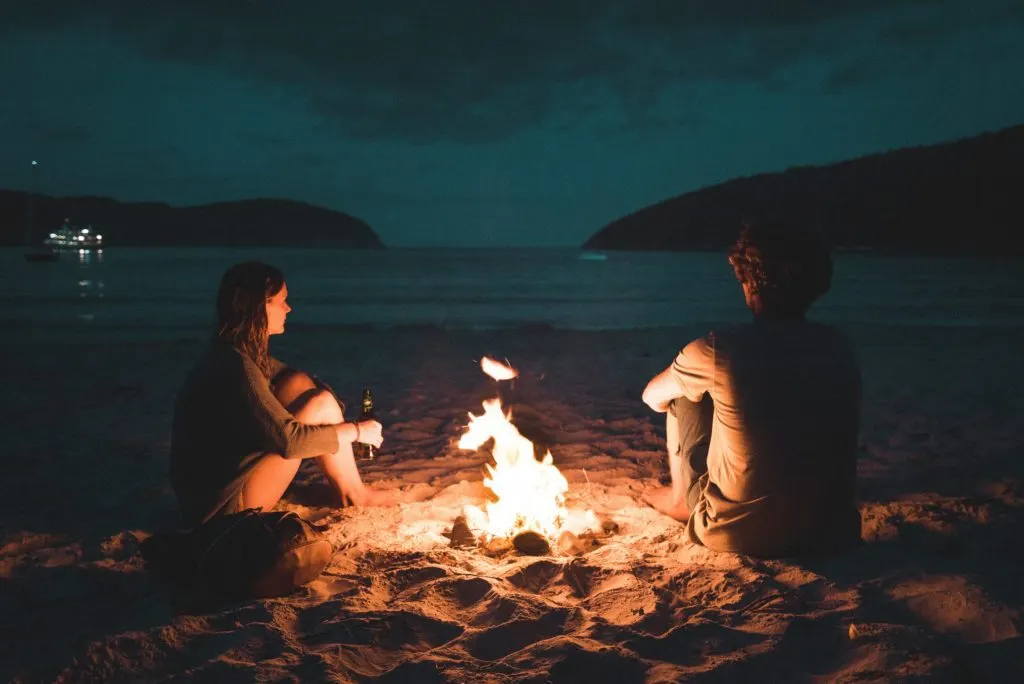 Coffee Date
Go to your local coffee shop, order your favorite drink, and spend the next hour or two sitting and talking! Some coffee shops will even have trivia nights or karaoke nights too!
Bike Ride
Almost everyone knows how to ride a bike, and if you or your spouse don't know how to ride the bike – now is a great time to learn! If you are feeling really adventurous, take a trip to your local bike shop and rent a tandem bike! Who knows, maybe this can be something you want to do every weekend!
Climb Mountains Together
Use the weekend to build some trust and communication together! Head on over to your local indoor climbing facilities and learn how to climb some mountains together. If you guys get really good at it you could head out to the real mountains!
Flea Market
Head to your local flea market and look for some treasure! A lot of people get rid of things for many different reasons, and sometimes they don't even realize they are getting rid of something that has some value!
Repurpose Furniture Together
Looking to redo some of your house? Head to Facebook Marketplace and find a used piece of furniture that you can both work together to bring back to life.
DIY Projects
Keeping the theme of DIY, pick a spot in your house that you want to update. I don't recommend starting with a big project like the kitchen or bathroom, but a smaller bedroom that you want to update is a great start! It's always great to learn how to do something, and working through problems with your wife is a great way to bond.
Time to Float
Take a hot air balloon trip – when it's warm out! Bring some champagne and some light snacks and enjoy the beautiful scenery.
New Clothes
Before a big date you guys have planned, buy a new special dress for her to wear! She will love the spontaneity and you will get to see how much she enjoys the surprise!
***
See more: