Looking for romantic things to do in Augusta GA for couples?
We have you covered! No more boring pizza night with these epic date night ideas in Augusta.
If you are looking for the most romantic places and spots in Augusta GA, we have hunted down 50+ of the best, whether you are looking for things to do at night or romantic things to do for couples in Augusta during the day – we got you!
The best date spots in Augusta right here!
Romantic things to do in Augusta GA: 50+ Date Ideas
Date Night Ideas for Sport Lovers
Here are some date night ideas for the couple who loves sports. These dates include, Golf, Bowling, Climbing, and much more.
Top Golf: Top Golf offers more than golf and you don't have to be a pro to enjoy a good time. While at Top Golf you can enjoy food and drinks and they even host private parties. You can enjoy burgers, sandwiches, salads, appetizers, desserts, breakfast, beer, wine, cocktails, soda and sparkling water. You can also surprise your date with lessons from a golf coach. You also can reserve a bay for up to 6 people to enjoy a game of golf.
Bowlero Augusta: This is the perfect date night as you have a variety of activities to choose from. You can bowl, play arcade games or you can play pool (billards). For those bowling fanatics they also have a Bowling Pro Shop where you can shop for the latest bowling gear. You can end the night at the Sports Bar, where you can watch sporting events on the large high-definition flat screen television. You can also eat delicious food while enjoying beer, wine and specialty cocktails.
Masters/Augusta National Golf Club: This would be a perfect date for avid golf fans. This is not a date that can be spontaneous; it would require some advanced planning. The Masters Tournament has been providing historic moments in golf since 1934.
Active Climbing Augusta: Active Climb is the home of novice to expert climbers. They have been offering climbing in the Northeast Georgia area for the last 10 years. They are open 7 days a week and only open during the evenings during the week. Their space includes bouldering, top rope, and sport climbing. The bouldering area has 16 competition style walks. The main top rope and sporting wall is 30 feet tall and over 100 feet long. You will have a course to choose from no matter your experience level. The location has 30+ top-rope lines, 10 lead climbing lines that offer over 70 routes.
Bike Bike Baby: If you are looking for themed bicycle tours around Augusta, this is the perfect date for you. They offer the following tours: Black History Tour, Downtown History Tour and the James Brown Experience Tour. This is the perfect date to be physically active and learn at the same time.
The Black History Tour includes historical places like: The African American Cemetery, Historic black churches, the home of the wealthiest black woman and lots more.
The Downtown History Tour is perfect for history fanatic. The tour includes historical landmarks including but not limited to: Churches, theaters, cultural centers & museums.
The James Brown Experience Tour includes visiting some of the sold-out theaters that he performed at, the dedicated section at the history museum and you will also can take a selfie with him at the James Brown Statue that is located on Broad Street. You can also participate in a 2-hour bicycle ride to some of the popular spots in Augusta.
Cole Watkins Kayak Tour: This is the perfect date to explore the local waters of Augusta. If you are an expert kayaker, they offer kayak rentals. If you are interested in learning how to kayak while exploring the local waters, a guided tour may be an option for you. The guided tour costs $50 per person and you must have at least two people per kayak. The cost includes: Kayak, life jacket, paddle, 2-3 hour tour, dry pack and plenty of photos.
Defy Augusta: This is a trampoline park with lots of opportunity to get athletic and have fun with your date. Parks are no longer just for kids. You can enjoy the following activities: Aerial Skills, Battle Beams, Extreme Dodgeball, Foam Pits, Ninja Obstacle Course, Trapeze and Warped Wall. They also offer a variety of food and drink options to enjoy while you play.
Skateland of Augusta: This is the perfect place to take your date if you both enjoy skating and listening to awesome music. Monday is Christian Music Night. They are closed to the public on Tuesdays and Wednesdays as they host private parties on these days. Thursday is family night, so this would be a great date to include the entire family. Friday and Saturday is open skate and Sunday is Adult skate night.
Shooters Indoor Gun Range: This place considers itself the "cheapest therapy in town". This is an indoor gun shop and gun range. They have been in existence since 1993. The are also open seven days a week. They also have a sister gun range that offers an outdoor gun range that is listed below.
S.H.A.R.P.E. Shooter Outdoor Gun Range: S.H.A.R.P.E. stands for Safely Hunting Archery Rifle Pistol Education. This is one of the newest outdoor gun ranges located in Augusta. They also offer a Women's Only club that is currently 80+ members strong. They have two 40-yard pistol bays.
There pistol bay can easily be configured to play archery as well. The facility also has a members-only lounge that is included in their 6,000 square foot building. It also includes an area where you can shop and an instruction area with instructions given by NRA certified instructors.
Augusta Green Jackets: This is the perfect date for couples who enjoy a little Minor League Baseball. The baseball team pays at the SRP park starting in April and ending in September. They even offer season tickets to the games.
Disc Golf: There are three located at the Professional Disc Golf Association headquarters (PDGA). There are four courses located at the Hippodrome. Lake Olmstead Park, Riverview Park and Pendelton King Park offer single courses.
The PDGA and Hippodrome also have pro shops where you can shop for gear for your date. Disc Golf is very similar to gold; the equipment is slightly different. In regular golf you use golf balls and clubs. In Disc gold players use a flying disc, which is very similar to a frisbee. This sport became popular in the 1970s and people still loved to play this sport.
Stars and Strikes: Stars and Strikes was voted as the 2019 Best Family Entertainment venue in Augusta by the Augusta Chronicle. Stars and Strikes has 24 bowling lanes, a VIP section in the Main Street lounge. You can also play games with your date at the 7,000 square foot space that includes: Arcade games, laser tag, bumper cars and an escape room.
This is the perfect date to act like a kid again. They also serve food and drinks at their 7/10 Grille. The grille also features a very large bar and several big screen televisions to watch various sporting events.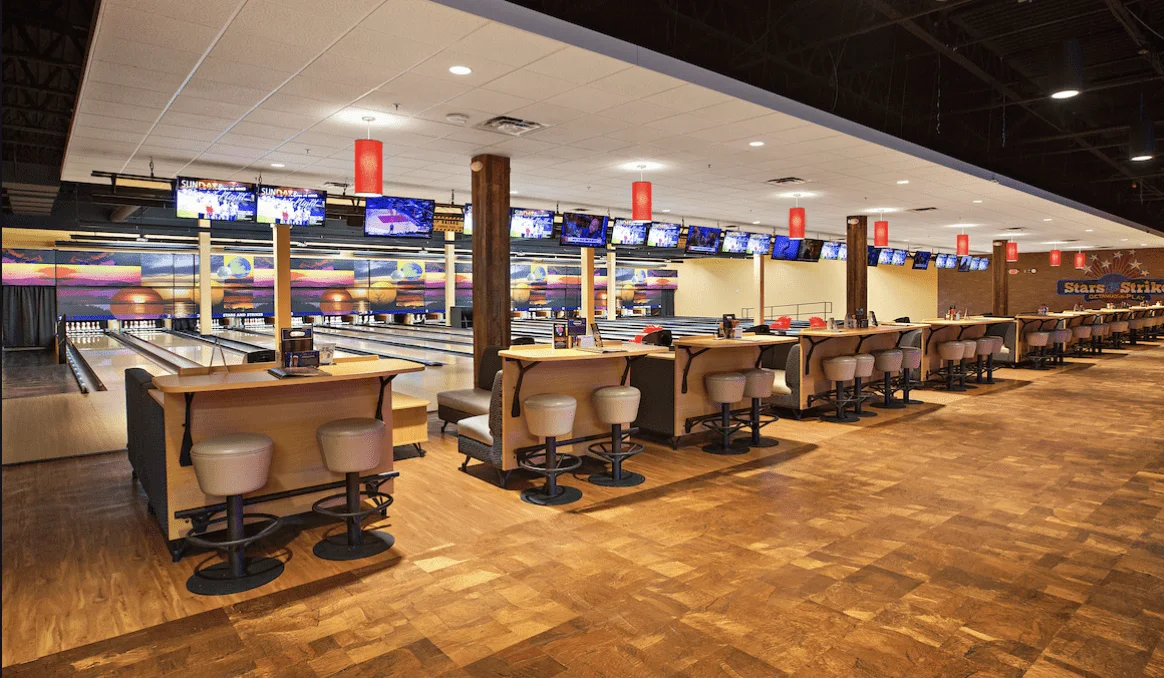 Outdoor Date Ideas: Romantic places in Augusta GA
There are activities that occur mostly are all outside. These are perfect dates for when the weather is ideal.
Augusta Aviation, Inc.: Augusta Aviation, Inc. is located at the Daniel Field Airport. This is a very unique date night, as you have the option to participate in several once in a lifetime experiences. They offer a romantic sunset tour for $179. You will get a 30-minute private plane ride at sunset. You and your date will also get a complimentary glass of wine or sparkling grape juice with cheese and crackers. You will always remember this date as it is commemorated with a set of keepsake Augusta Aviation, Inc wine glasses. You can also take an introductory flight lesson for $125 per person or an aerial view for $130 for two people.
Augusta Riverwalk: If you enjoy walking and viewing beautiful scenery this is the perfect place for a date night. You can take snapshots by the Savannah River. On Saturday's you can visit the Augusta Market. You can enjoy live events at the Jessye Norman Amphitheater. Or you if you want to explore your history or artistic side by exploring the Morris Museum of Art or Augusta Museum of History. You can also enjoy an array of food, drinks and live music.
Bedford Greenhouse: This is the perfect date for those who enjoy gardening. This place can impress the most experienced gardener or a novice gardener. Here you are able to shop and learn. They have items located on the inside and the outside of the location. On the outside is where you find: Greenhouses, trees & shrubs, flowers, herbs, veggies and fruit. On the inside you will find out information about: Pottery plants, terrarium bar, air plants & succulents and houseplants.
Rea's Creek Aqueduct Park & Waterfall: This is a beautiful place to go for a date in Augusta, GA. It is a pre-Civil War structured that is located in Augusta, GA. This park has beautiful ancient stone arches, rocky outcrops and some of the best waterfalls in the area.
Magnolia Cemetery: This may seem like an off the wall date; however, this cemetery has a lot of historic significance. The cemetery was originally called the Augusta City Cemetery. This cemetery is known to "tell a story" as there are people there that died from the Yellow Fever epidemics in 1839 and 1854. There are also people there that perished from the Great Floods of 1888 and 1908. If you want to have an off the wall date, you can look up people buried in the Cemetery and go visit their grave while you are there.
James Brown Statue: This statue is located on Broad Street, between James Brown Boulevard & 8th Street in Augusta, Georgia. If you and/or your date are fans of James Brown, this will be a great opportunity to take a picture with the Soul & Funk music pioneer. Augusta is where James Brown called home and where her performed many of his charitable activities. The statue is a life-seized bronze statue is in the heart of downtown. This is the world's only James Brown CAM which will take your picture and send it to your cell phone in a couple of minutes.
Phinizy Swamp Nature Park: They have various events throughout the year that are family friendly. Some of the events that they host are: Swamp Saturday Hikes, Children's Hikes with Story Time, Full Moon Hikes and Phinizy Family Camping.
Good Earth Produce: This is the perfect date idea for those who love horticulture and healthy food. You can explore and shop in their indoor farmer's market and their greenhouse.
Pendleton King Park: This park started in 1966 and has grown a great deal since then. Pendleton King Park sits on 64 acres. It includes a bird sanctuary with lots of marshes, pine forests and sand ridges. This park is located in the heart of Augusta, Georgia. There are lots of gardens and other natural resources to enjoy while visiting.
Other things you can do while visiting are: play 18-hole disc golf, visit another historic cemetery (Bugg Family Cemetery), picnicking, bike riding, an off leash dog park and nature trails. The information kiosk has maps of the park, park information, history of the King Family, and upcoming events. You may be able to schedule future dates after learning about upcoming events.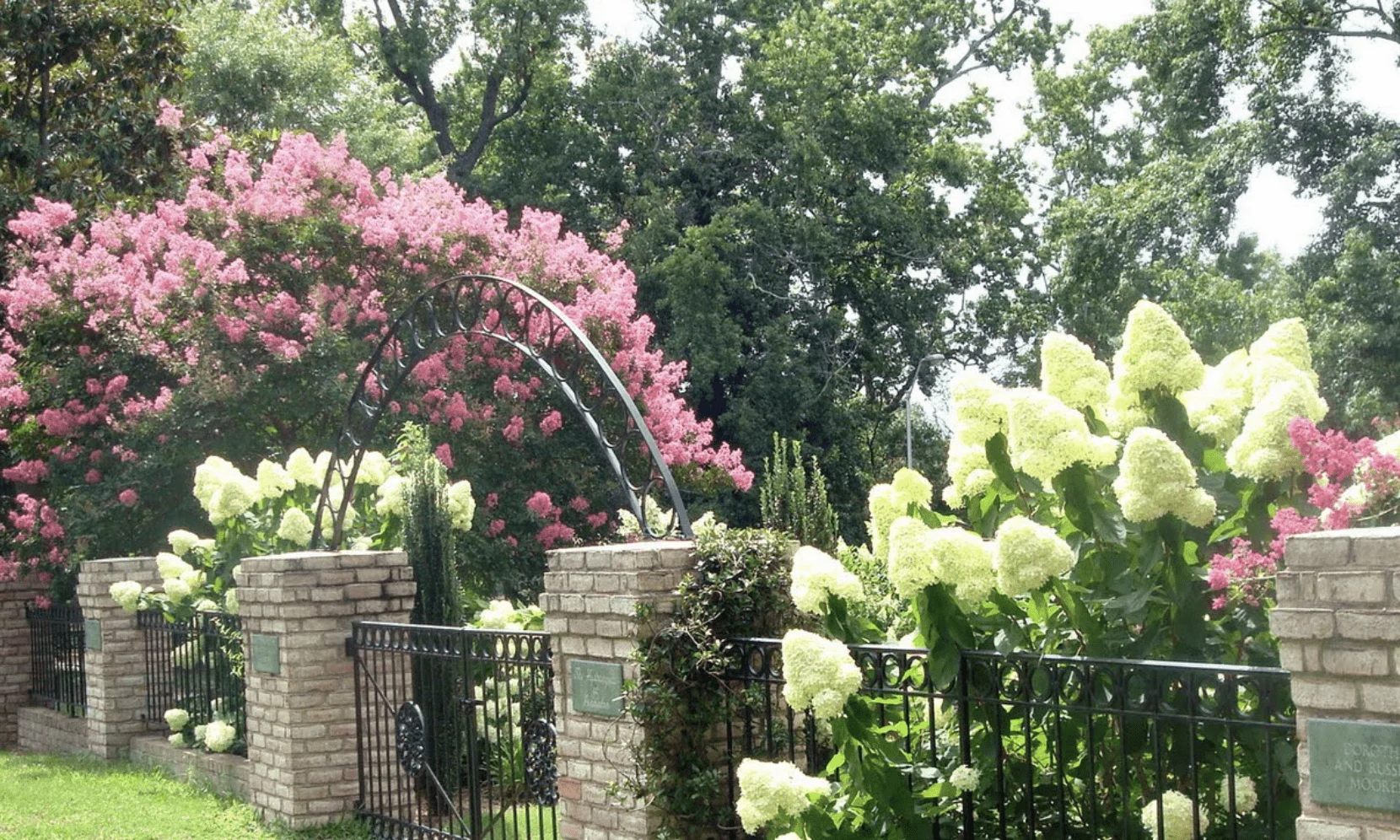 Museums & History Centers: Things for couples to do in Augusta GA
Augusta Museum of History: This museum features twelve signature exhibits including The Godfather of Soul, James Brown exhibition. The also have six special exhibits including Augusta 1875-1900. If you call ahead you make be able to participate in their Museum Escape room to see if you and your date can get out before the time runs out. You can also visit the "finest eighteenth-century house surviving in Georgia" the 1797 Ezekiel Harris House.
Sacred Heart Cultural Center: This is another place that is full of historical significance. They offer guided and virtual tours of the Cultural Center. They also host various events year-round. You can also visit the treasure shop to find great gifts, regional books and more. They also host the Garden City Festival every spring as well.
Morris Museum of Art: This is the oldest museum in the United States that is dedicated to the artist and the art of the American South. It is also the only art museum in the Central Savannah River Area. It is located in the historic downtown Augusta. The "American South" collections originally included approximately 700 objects; in which half of them were painting. The collection now includes over 5000 works of art that represents the District of Columbia and 15 additional states.
Boyhood home of President Woodrow Wilson: This one-of-a-kind date can only take place in Augusta, Georgia. You can tour the childhood home of the 28th President of the United States of America, President Woodrow Wilson. Guided tours occur on Thursdays-Saturdays from 10AM – 4PM. You can visit the home that has won 11 awards during 2002-2007. After several years of restoration, the home opened for tours in 2001.
Miller Theater: This is a date that would require some planning ahead. You can check out the website to see who is performing. They have everything from live music, comedy, theater and musicals.
Augusta Entertainment Complex: This is another date that would require some planning ahead. You can check out the website to see who is performing. They have everything from live music, comedy, theater and musicals.
Lucy Craft Laney Museum of Black History: Opening in 1991, this museum has been referred to as Augusta's Premiere destination for Black History. They cover everything Black History including but not limited to: Arts, education, science, history and sports. They also host tons of events throughout the year including Galas, Golf events and tributes. This is a date that can be broken into multiple dates if you like golf, galas, and tributes.
Gertrude Herbert Institute of Art: This institute was created in 1937 in the historic Nicholas Ware Mansion. The Gertrude Herbert Institute of Art is the only independent nonprofit visual arts school and gallery in the Augusta area. The institute allows regional, national and international artist to showcase their art. The institute has the exhibitions on a rotation; you have the ability to see various art year-round. The institute also offers professionally taught studio art classed for people of all experience levels and ages.
Pexchos American Dime Museum: This is a perfect date idea for couples who like to let their hair down and act like kids again. You must make an appointment to tour the museum. This museum is said to be The Cultural Experience of the 21st Century. If you enjoyed the Dime Museums in the 19th & early 20th Century; this is the perfect date for you. If you are a fan of Dick Horne or P.T. Barnum, you will love this museum. You can enjoy a coffeehouse, art galleries, a gift shop, rare and exotic fish in their aquarium, taxidermy exhibits, historical photos, illustrations, wax figures and other memorabilia.
The George Washington Memorial Monument: This is a simple and quick idea for a pre-date. If you love history and want to visit in memorial in honor of George Washington this is the place for you.
Signers Monument: This monument is located on Greene Street in Augusta, Georgia. The monument recognizes Georgia's three signatories: George Walton, Lyman Hall, Button Gwinnett of the US Declaration of Independence.
Other Date Night Ideas in Augusta, Georgia
Riverwatch Brewery: Guided tours are held twice every Saturday; at 3:00 PM and at 6:00 PM. You can also request other days and times if staffing allows. You can bring outside food into the brewery as there are tables and chairs available. They are also canine friendly. You can taste the variety of beers that they brew in the following ways: 5 oz. taster, flight of 4 tasers, pints, pitchers, 12oz and I Liter during Oktoberfest. They also offer first responder and military discounts with proper identification.
South Star Trolley: This is a perfect and unique date for the couple who wants to explore Augusta, Georgia. They offer a variety of tours including: Downtown Augusta tour, SouthStar Ghost trolley tour and the Artic Express tour with Mrs. Claus.
The Fox's Lair at Olde Town Inn: This is an awesome place to take your date to uncover your hidden musical ability. At Fox's Lair you can enjoy a cozy and cool underground bar.
Savannah River Brewing Company: In addition to enjoying beer, shopping for merchandise and learning about beer. Savannah River Brewing Company also offers some awesome fitness themed events. They have events like; Fitness on tap, Beer Yoga and Run Club.
Master Mind Augusta: Escape rooms are always great options for date nights. At Master Mind Augusta you can select from one of their five themed escape rooms. They have the Cabin in the Woods which has a 25% escape rate. Outbreak: Find the Cure has a 40% escape rate. Sorcerers Secret has a 45% escape rate. Lost in Time has a 55% escape rate and Bank Heist has a 25% escape rate. This is the perfect date to see how you and your partner work together to escape the escape room.
Cadwallader's Café: This café' is said to be one of the finest dining restaurants in the area. They serve authentic American cuisine and a specially curated wine selection. The café has an amazing ambiance. Some of there most popular dishes are their Aged Steak Meal, Parmesan Risotto and their chocolate mousse cake.
Sharifa's Hookah Bar & Lounge: If you like to listen to awesome music while drinking beer or wine while smoking hookah, this is the perfect date night for you. They pride themselves on giving people a quality hookah experience. They also have a DJ on Friday and Saturday nights.
Koi Japanese Hibachi & Sushi: This is the prefect place for a date if you want to have awesome food and great entertainment. You can watch the chef cook your meal on the Hibachi grill or you can choose from an array of sushi dishes.
Augusta Symphony Orchestra: The Augusta Symphony Orchestra has been serving its community for almost 70 years. You can purchase a season pass or look on-line to book their next event for your date.
**
More Georgia Activities