Looking for romantic things to do in Greenville SC this weekend?
Whether you are a local looking for a new fun and interesting activity for the weekend or a tourist on a romantic getaway to Greenville we have you covered with the most romantic activities in Greenville for couples! Greenville is after-all one of the best places for a romantic getaway in SC!
Also see: Date Ideas in Greenville SC
Romantic Things to do at Night
The Warehouse Experience – Take your date to The Warehouse Experience, where there is so much more than "just" theatre. See a production with a story that challenges the status quote, isn't being told everywhere, and is relevant to Greenville. Participate in a pre-performance forum that encourages dialogue about one of the play's central themes while enjoying a local beer.
Frankie's Fun Park – For couples who like to play, Frankie's of Greenville offers fun for all ages! There are Go-kart Tracks, three different Mini-Golf Courses, nine batting cages, a 60-foot 360 Discovery Ride, Squirt Boats, a newly remodeled themed Laser Tag, XD Dark Ride and more than 100 Arcade Games. Test your skill, get your speed thrill, or compete with your beau.
Stone Pin Company – For the more laid-back athlete in you, in the heart of Greenville's booming Stone Avenue corridor, try Stone Pin Company. Stone Pin is the perfect place for an unforgettable night out with your date where you can enjoy Lunch-n-Bowl, weekday specials, Cosmic Bowling, events, and so much more. Food, beverages, and of course, bowling balls and shoes are available!
Cherrydale Stadium 16 – If you or your partner is a motion picture enthusiast, you'll love this place. The Regal Cherrydale is an ideal place for you and your date to watch a movie. The seats are situated so nobody sitting in front of you can block your view of the screen. So grab a big tub of popcorn, a beverage, and enjoy that big Hollywood-blockbuster you've been waiting for oh-so-long to see on the silver screen.
Dark Corner Distillery – At Dark Corner Distillery, our modus operandi is simple: sharing a great drinking experience should be shared with great people. Sounds like that special someone, doesn't it? With multiple tasting options, exceptionally drinkable spirits, and a relaxed, friendly environment, Dark Corner Distillery embraces the idea that enjoying craft spirits is a unique journey best shared, especially by a romantic duo.
Greenville Craft Cocktail Tour – During a two-hour Greenville food tour featuring innovative drink creations at four venues, you and your date will enjoy a short walk between different locations, sip cocktails that might include unique concoctions, and sample an incredible selection of appetizers.
All the while, your guide will share behind-the-scenes details about the places you visit, including Falls Park on the Reedy, where you will get a glimpse of the beautiful foliage and greenery as well as historic buildings near the park. What could be more intriguing than trying innovative food and drinks while hearing about the Greenville culinary scene? For the couples looking for a walk on the wild side!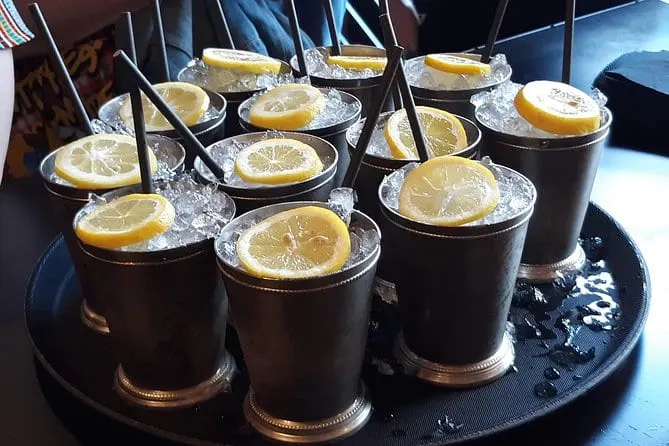 Fun Romantic Activities in Greenville SC
Greenville E-Bike Brewery Crawl – This 3.5-hour trek, for beer-loving couples, begins by getting acquainted with your Ride, bike safety, etiquette, and favorite beers. The first stop is Fireforge Brewery, a local favorite, where it will toast the day to come. Then, we will move on to other favorite breweries in Greenville, making sure to offer plenty of insights along the way. You will see lots of Greenville, including downtown and the famous Swamp Rabbit Trail while providing plenty of history.
The day concludes at Birds Fly South in Hampton Station, where we rehash our one-of-a-kind trip. Just think about it! You will get to experience all that Greenville has to offer, drink fantastic beer while cruising around leisurely on awesome e-bikes. You can' bet this beer crawl!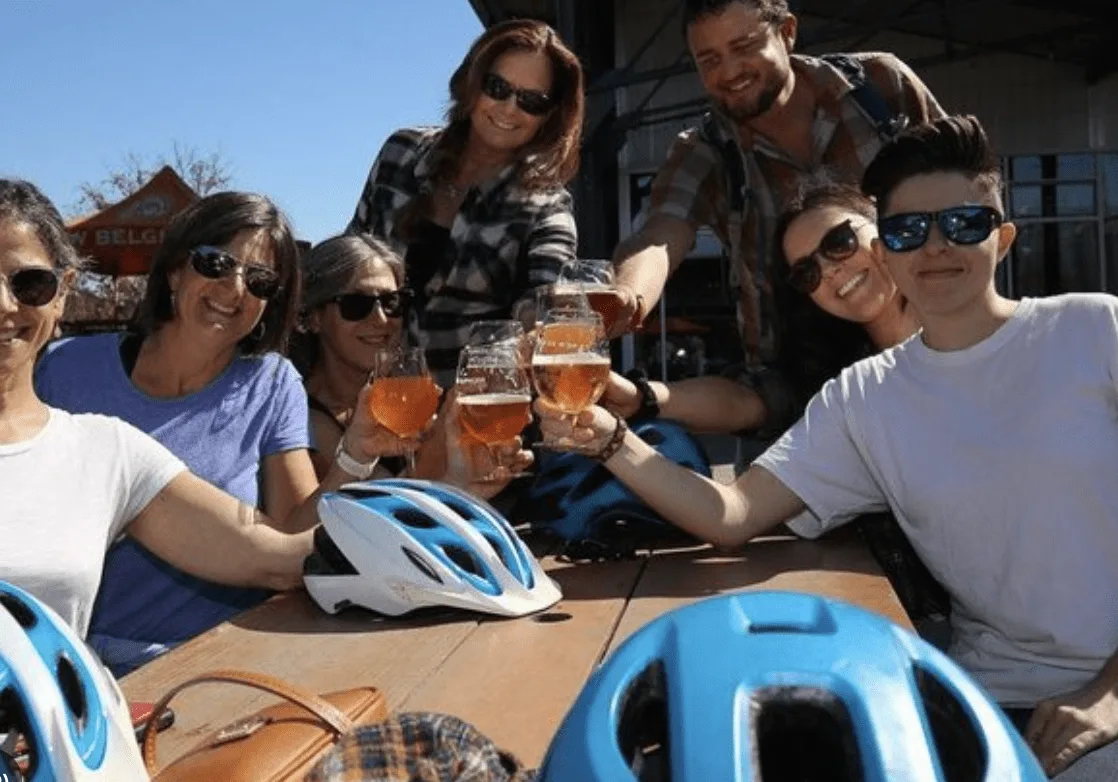 Café And Then Some – Looking for folksy satire, music blended with comedy, and great food? Try something different for you and your date at Café and Then Some. CATS (as it's referred to by locals) is a unique dinner theatre and an experience worth trying. It's the real deal! One of the best things for couples to do in greenville sc.
Greenville County Museum of Art – This collection mainly focuses on American art, including works by Andrew Wyeth, Josef Albers, Jasper Johns, Andy Warhol, Romare Bearden, Jacob Lawrence, Ronnie Landfield, Leon Golub, and many other famous artists. The museum's Southern Collection explores the breadth of American art and history through the Southern experience from the colonial era to the present.
And the museum is home to an essential collection of modernist works by South Carolina native African-American artist William H. Johnson. Spend the day with your art-lover date and enjoy the romantic undertones visible in the very best watercolors in any public museum in the country!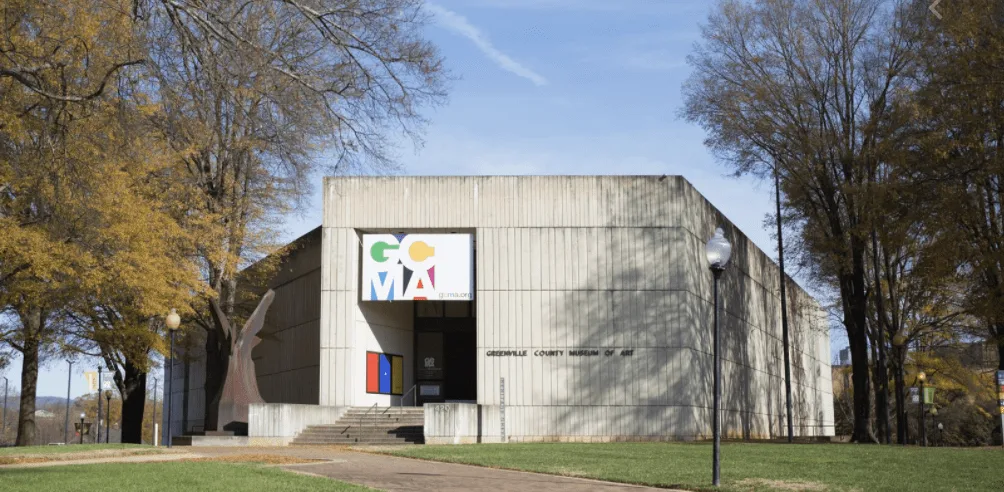 Just Desserts Tour – Touring through the beautiful tree-lined streets of downtown Greenville with other food fans equals fun, but you can bet it will be better with your date by your side. On the Just Desserts tour, prepare to enjoy exquisite desserts created just for you at some of Greenville's most iconic venues.
Unique Things to do in Greenville SC for Couples
"Shoeless" Joe Jackson Museum for Baseball Fans – First opened to the public in 2008, and located across from Fluor Field, this converted five-room brick house, where Joe grew up, contains a few of Joe's personal belongings and 2,000 books related to baseball.
For those baseball fans out there and their significant others, a visit to Joe's museum might reignite your sense of nostalgia and an awareness of the context for Joe's place in baseball history and witnessing the preservation of the legacy of the greatest natural hitter ever to play the game. A visit to the "Shoeless'" museum would be a unique date to be remembered for a long time.
Alchemy Comedy – Visit the Coffee Underground Theater, Greenville's only comedy venue, with your date, for a weekly sketch, improv, and stand-up comedy performances by different local performers and special guests. Everyone needs a good laugh!
Chef's Table Culinary Tour – This tour offers an exciting dining and cultural experience that will take you and your date to five exciting Greenville destinations— each showing a wide-ranging variety of ethnic foods— each with the opportunity to meet chefs and managers and dine at their tables. Here you will try dishes that will keep you coming back for more.
Beyond the delicious foods, patrons will also learn fascinating insights into Greenville's rich history, culture, architecture, with a background of the visited restaurants presented by local author and historian John M. Nolan.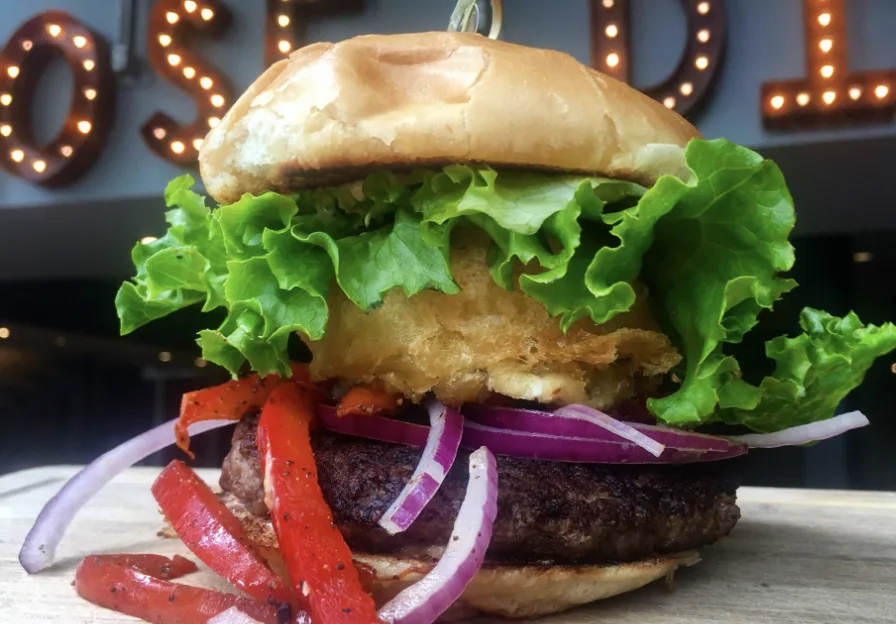 Hot Air Balloon Ride – We hope you're an early riser because your flight of fantasy with your date will take place just after sunrise. Experience the tranquility and allure of a hot air balloon ride over Greenville and surrounding areas and embrace the serenity as you float thousands of feet above the ground effortlessly.
Enjoy a traditional champagne toast with your special someone upon landing. Probably one of the most romantic outings ever; there is nothing like soaring through the sky in a hot air balloon!
Free & Cheap Romantic Things to do
Ride or Walk Along the Swamp Rabbit Trail – What a fantastic locale to take your significant other on a date. Whether you walk or ride a bicycle, you have nearly a 14-mile multi-use walking and a bicycling greenway that traverses along the Reedy River and an old railroad corridor connected to city parks.
Falls Park – A visit to Greenville with your sweetheart would be incomplete without a walk through Falls Park! The 20-acre park, located in the heart of Greenville's downtown, boasts scenic overlooks, manicured gardens, nature trails, picnic areas, excavated mill ruins, and the Reedy River with its splendid grouping of waterfalls.
Fall Park's focal point is the Liberty Bridge, an award-winning, rare curved suspension bridge designed by architect Miguel Rosales. The bridge, spanning 345 feet, features two 90-foot-tall masts that lean away from the bridge while its distinguishing cantilevered deck appears to float above the waterfalls and gardens below. Don't miss the spectacular pics you will snap at Falls Park!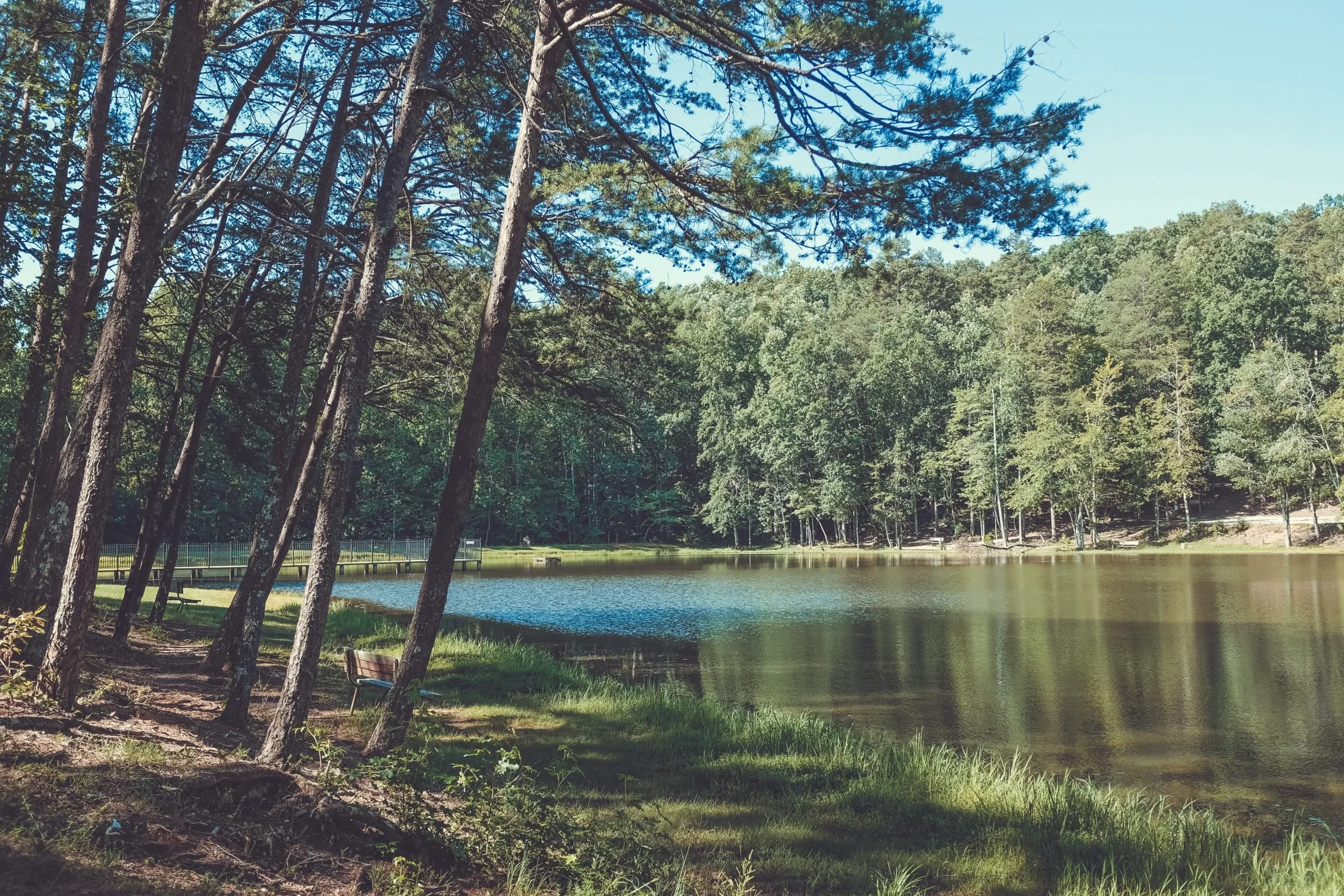 Romantic Restaurants and Cafes
Stella's Southern Bistro – Since 2008, Stella's Southern Bistro has been reaping kudos, scoring attention, and sating appetites with their memorable Coastal Southern cuisine. For an unforgettable night on the town with your significant other, enjoy an inviting, relaxed atmosphere with perfect service, hand-crafted cocktails, an eclectic wine list, and stylish yet unpretentious cuisine. Stella's offers beachfront ease, minutes from the hustle and bustle of Main Street.
The Lazy Goat – A Mediterranean-themed restaurant with a menu spotlighting global influences from Spain, Morocco, Italy, France, Greece, Africa, and the Middle East, the Lazy Goat offers a nonplussed ambiance where taking the time with your lady love to "linger and share" is expected.
The Lazy Goat's diverse menu accommodates various diner palettes, and guests are encouraged to take their time and indulge the senses and taste buds at their own pace.
The Peddler Steakhouse – Since 1969, The Peddler Steakhouse has been a Greenville landmark known for its fantastic food, comfy ambiance, and unparalleled service. Nestled in the woods on the north side of town, in a 100-year-old stone building, The Peddler easily meets the description of "Greenville's most unique eating place." It sounds like the place to take your date for a remarkable and memorable dining experience.
Larkin's On the River – Located at the Peace Center in downtown Greenville, Larkin's sits along the Reedy River banks. Customers happily discover that every menu item is created with the freshest ingredients and served with creative flair at this award-winning eatery.
The old Gower Coach Factory building, dating back to the Civil War, has beautifully preserved exposed brick walls and open ceilings. The building's history serves as the perfect backdrop to Larkin's modern and hip atmosphere. You and your sweetheart will brag about Larkin's ambiance, fine food, and creative flair for a long time, so don't miss out on this unforgettable dining experience!
Tandem Creperie – Tandem, a creperie and coffeehouse, has a passion for sharing delicious food, beverage, and community. Their menu touts sweet and savory crêpes, delicious whole-wheat waffles, and house-made pecan granola.
Tandem strives to serve simple, fresh food made with high-quality ingredients. Whenever possible, they feature menu items with a focus on produce from local farms. Tandem would be the perfect breakfast, lunch, or brunch spot for you and your date.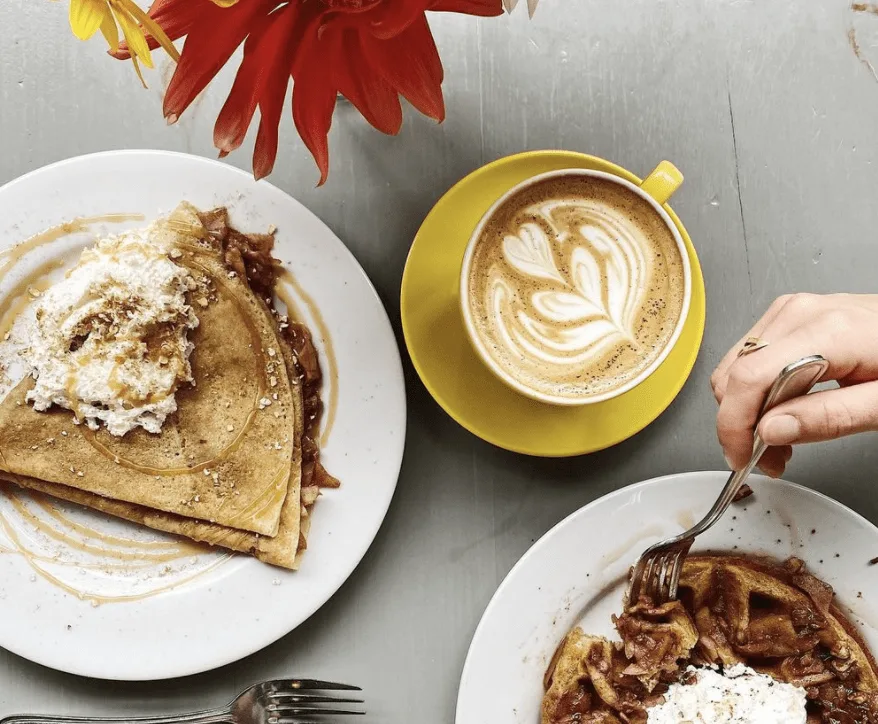 Spill the Beans – A visit to Greenville would be incomplete without a visit to Spill the Beans for their famous Mexican hot chocolate. A coffee shop in downtown Greenville, right by Falls Park, Spill the Beans' drinks are simply incredible.
It's the perfect stopping place with your date on your way to the park to grab a drink or wander around the rest of Greenville. Their Mexican hot chocolate is a work of art with its strong complement of cinnamon and other spices. Can't you smell that not-to-be-missed hot chocolate right about now?
Romantic Outdoor Things to do
Table Rock State Park -The towering mountain, which gives the park its name, serves as a backdrop for the 3,000-acre Park and its facilities. The park offers cabins, a campground, and an old-fashioned swimming hole on one of the park's two lakes.
The hiking trails connect to several South Caroline State Parks and guide hikers past mountain streams and waterfalls to Pinnacle and Table Rock Mountain's tops. For the nature enthusiast couple, the park offers impressive natural features that demand attention. The park maintains structures that remain standing and are on the National Register of Historic Places.
If you are looking for romantic things to do in south carolina, this has to be one of the best!
Waterfalls of Lake Jocassee – Head to Lake Jocassee with your special someone, especially in the summer! The Lake is cavernous, relatively crystal clear, and rather frigid at times, making it beyond compare for those fierce lazy days of summer. The Lake is in the mountains, so it's usually somewhat brisk.
And, as a bonus, those mountains make for some pretty spectacular scenery. So try to head to Lake Jocassee. It's just beautiful. Definitely one of the most romantic places in Greenville SC.
Falls Park on the Reedy River – Located in downtown Greenville's Historic West End, Greenville's greatest treasure is more than a nature lover's paradise. An oasis within the city – Falls Park offers a multi-use facility that includes a 360-degree virtual tour of Falls Park or Quarry Garden, an interactive Falls Park map with locations of historical markers.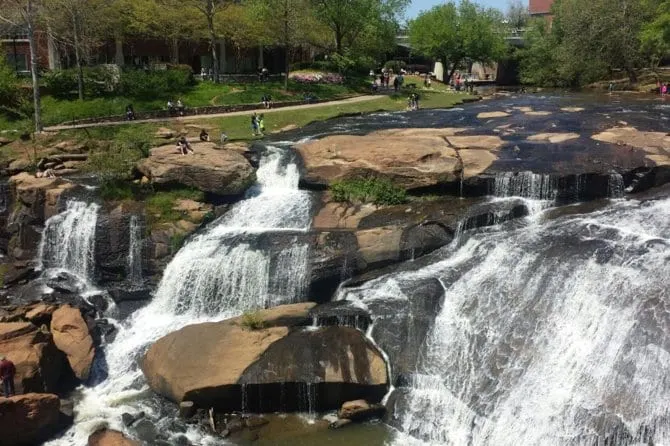 You can also tour the Swamp Rabbit Trail leading from Falls Park to Cleveland Park. Bring a basket for you and your significant other to enjoy a picnic on the lawn or at the River Lodge, Falls Park's only picnic shelter. There are plenty of eating establishments, including Mary's Restaurant at Falls Cottage and Passerelle Bistro. Hidden downtown are nine bronze mice for you to find! And, don't forget a visit to the Greenville Zoo, featuring hundreds of wildlife from all over the world.
Segway Tours – Experience Greenville like never before on an educational, small group, guided Segway tour. Our tour will take us to the West End Historic District, along scenic Swamp Rabbit Trail, where will explore everything from the booming business district to the lush parks and greenways, all while bypassing traffic. What a perfect way to beat the heat with your honey while getting a history lesson! No experience is needed.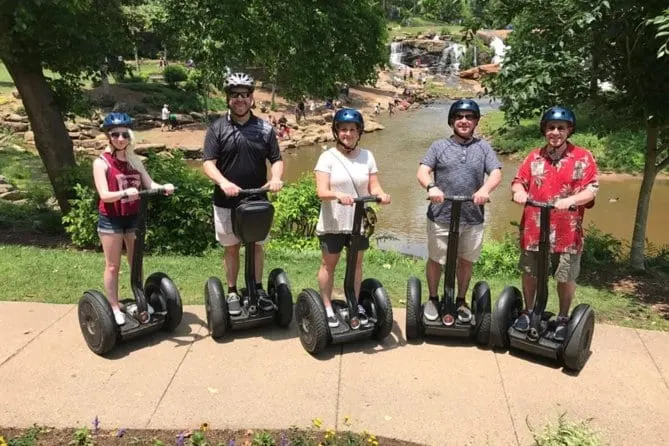 Upstate Shakespeare Festival – For those thespian fans out there, check out the Shakespeare Festival at the Warehouse Theatre. Bring your date and enjoy a show, briskly delivered in two hours. Usually, the actors dress in contemporary costumes to bring out the timelessness of the famous Bard's themes.
Saluda River Rafting – Want to escape the daily grind? It's easy since just five miles from Downtown Greenville is Saluda River Rafting. Bring your date and enjoy all that nature has to offer on the Saluda River. Stay a night, or spend the afternoon Glamping, fishing, kayaking, stand-up paddleboarding, or none of the above while you sit back and relax as you tube down the river.
Sunset Swamp Rabbit Ride – On this incredible adventure, we will ride from Hampton Station along the historic and scenic Swamp Rabbit Trail and bike along this famous path to Reedy River through the woods surrounding Greenville. Then we will head towards Furman University and Traveler's Rest.
As a memorable conclusion to our day's excursion, we will watch the sun go down by the iconic Furman clock tower before beginning back. Upon our return, we will enjoy a cold beer. This Ride will be the highlight of your trip to Greenville with your significant other!
Day Trip to Asheville, N.C – To Visit the Biltmore Estate. Lose yourself in a kaleidoscope of color as the estate and the Blue Ridge Mountains are transformed by autumn's caress.
Harvest-themed dining, a winery, a plethora of outdoor activities, and so much more make Biltmore a uniquely phenomenal fall excursion for you and your special someone. The Biltmore Estate is equally as beautiful in the spring and summer. See here for the most romantic things to do in Asheville.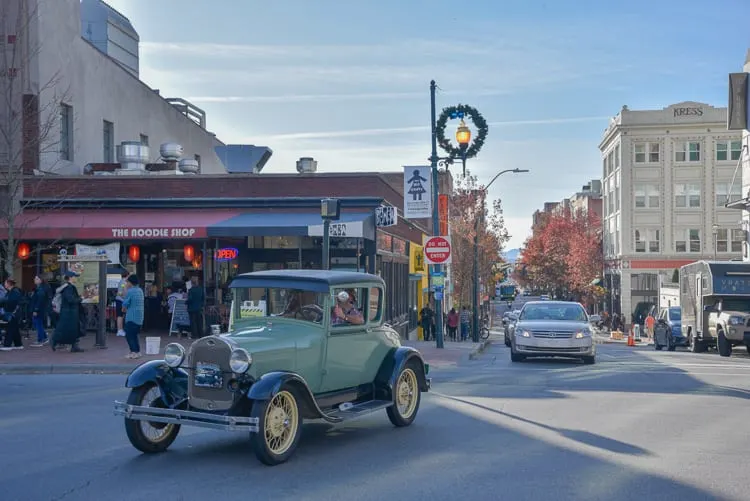 FestiFall at Walnut Grove Plantation – Are you and your sweetie history buffs? If you're not, there's still so much to experience at the FestiFall where the American Revolution comes to life.
Over the two-day living history re-enactment, more than 100 actors camp at Walnut Grove and demonstrate 18th-century battle tactics and skirmishes. There are dozens of colonial-era crafts and trades exhibited, including a blacksmith working at his forge, broom making, basket making, soap making, gun smithing, woodworking, and much more. You can dip your candles and try your hand at weaving.
Romantic Things to do in Greenville SC in winter and Christmas
Ice Skating on Main Street – Located in the heart of Downtown Greenville, this open-air ice skating rink is the only one of its kind in Upstate South Carolina and a favorite winter tradition. Don't miss the chance to slice the ice with your sweetheart this winter!
The Greenville Poinsettia Christmas Parade – A tradition for more than 75 years, the parade has signaled the start of the Christmas season in Greenville. Each year the parade attracts thousands of visitors downtown to view the holiday floats and activities. The iconic parade is a not-to-be-missed tradition for you and your significant other.
Had a great date? Why not caption your couple photos with some great South Carolina quotes on IG.
***
More Things to do in South Carolina