Looking for romantic Things to do in Little Rock Arkansas for couples?
Look no further – no boring indoor date ideas here! We have you covered with the very best Arkansas vacation spots for couples here. Whether you just want to chill out and watch a movie, or want an action packed date with your SO – we have the best dates in Arkansas here for you!
25+ Romantic Things to do in Little Rock Arkansas for Couples
Outdoor Romantic Places in Arkansas
Pinnacle Mountain State Park. This destination would be perfect for any couples who enjoy hiking. At the center of the park stands Pinnacle Mountain, it stands about 1,000 feet above sea level. This park offers the opportunity to explore the Big and Little Maumelle Rivers, the Arkansas Arboretum, and along 15 miles of trails including 7 miles of difficult mountain bike trails.
The Arkansas River Trail. This destination is perfect for any couples that are active cyclists. This trail is a loop that goes for 15.6 miles on either side of the Arkansas River, and goes across the Big Dam Bridge and the Clinton Bridge. This trail has been the inspiration for 17 annual bicycle events within the city, including the Big Dam Bridge 100 and Tour De Rock.
404 Tour Company. This destination provides a unique tour experience for visitors throughout the city. You can receive guided tours while riding on segways! The rates of this company are 75 minute guided tours for $59 per person. Some memorable destinations on the tour are the Clinton Presidential Library and Park, Bill Clark Wetlands, Heifer International, Riverfront Park, and the River Market.
The Dive Shop II. This destination allows for visitors to really push past their comfort zone, and invites them to join in on some scuba diving! If visitors aren't comfortable scuba diving, that's okay, they also offer snorkeling. If you've never done either of those things before, don't be worried, the Dive Shop offers classes and training before letting you go into the water. They are open 10 am to 6 pm on Monday through Friday and 10 am to 5 pm on Saturday.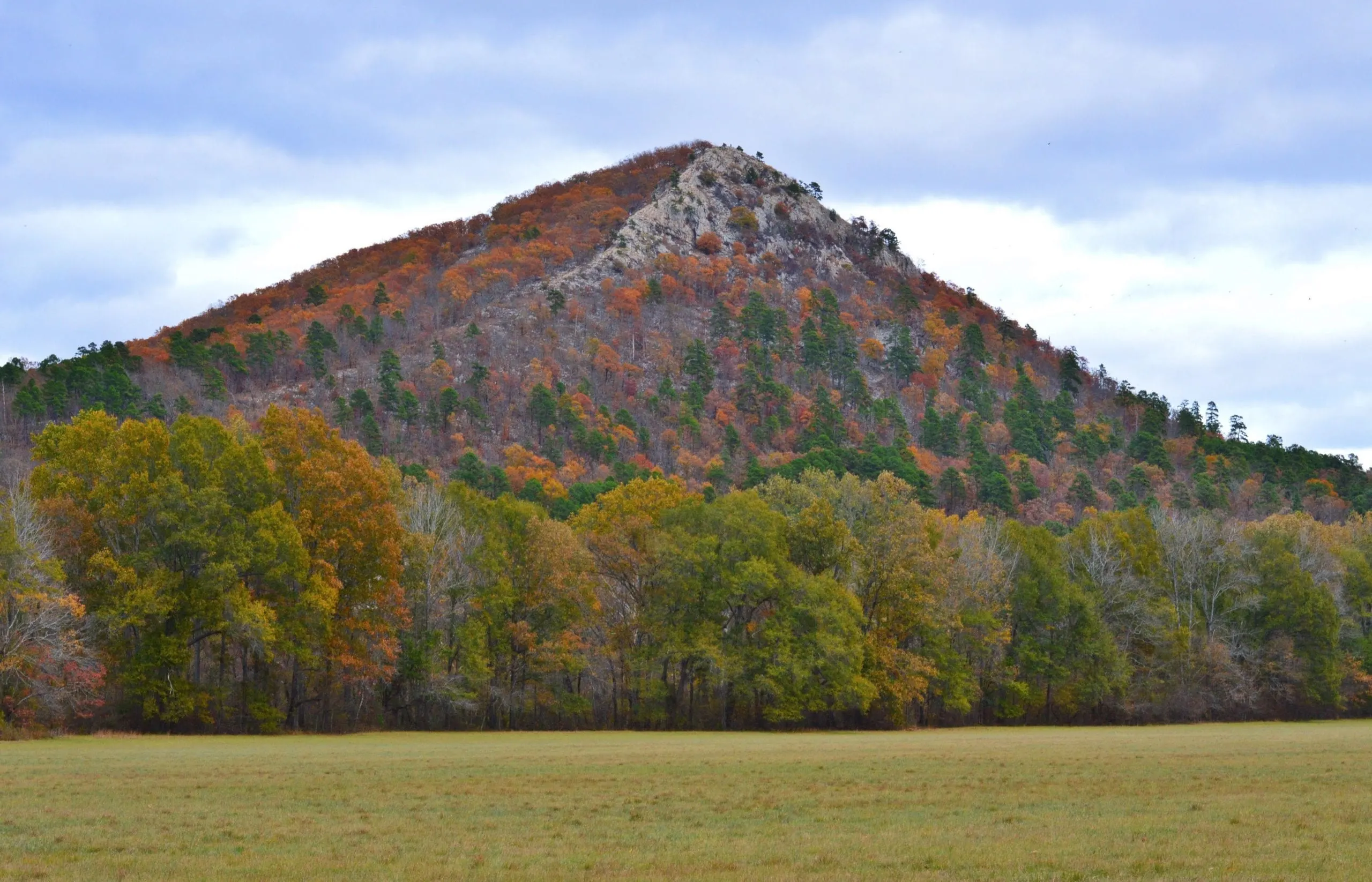 Shopping
The Promenade at Chenal Shopping Center. Another great outdoor shopping center is this destination. What sets the promenade apart from the River Market is it's more sophisticated and sleek buildings.
This destination was voted Arkanasas #1 destination for shopping, dining, and entertainment. This shopping center offers a variety of store fronts ranging from national, regional, and local merchants. Some merchants that are one of a kind to Arkansas here are Madewell, Athleta, Kendra Scott, and Anthropologie. The shopping Centers hours of operation are Monday through Saturday from 11 am to 7 pm and Sunday from noon to 6 pm.
Maybe not one of the most romantic things to do for couples in Little Rock but it sure is fun!
Outlet Malls. Not wanting to be around a lot of people, and in large stores all day? That's okay, this destination offers a wide variety of smaller scale stores to shop and walk from. Explore the great values and deals offered by the merchants, and experience the warm feeling of the community.
Some merchants that are included are American Eagle, Auntie Anne's and Cinnabon, Banana Republic, Bath & Body Works, Beef Jerky Experience, Carters, and plenty more. They are open from 10 am to 7 pm on Monday through Thursday, 10 am to 8 pm on Friday through Saturday, and 11 am to 6 pm on Sundays.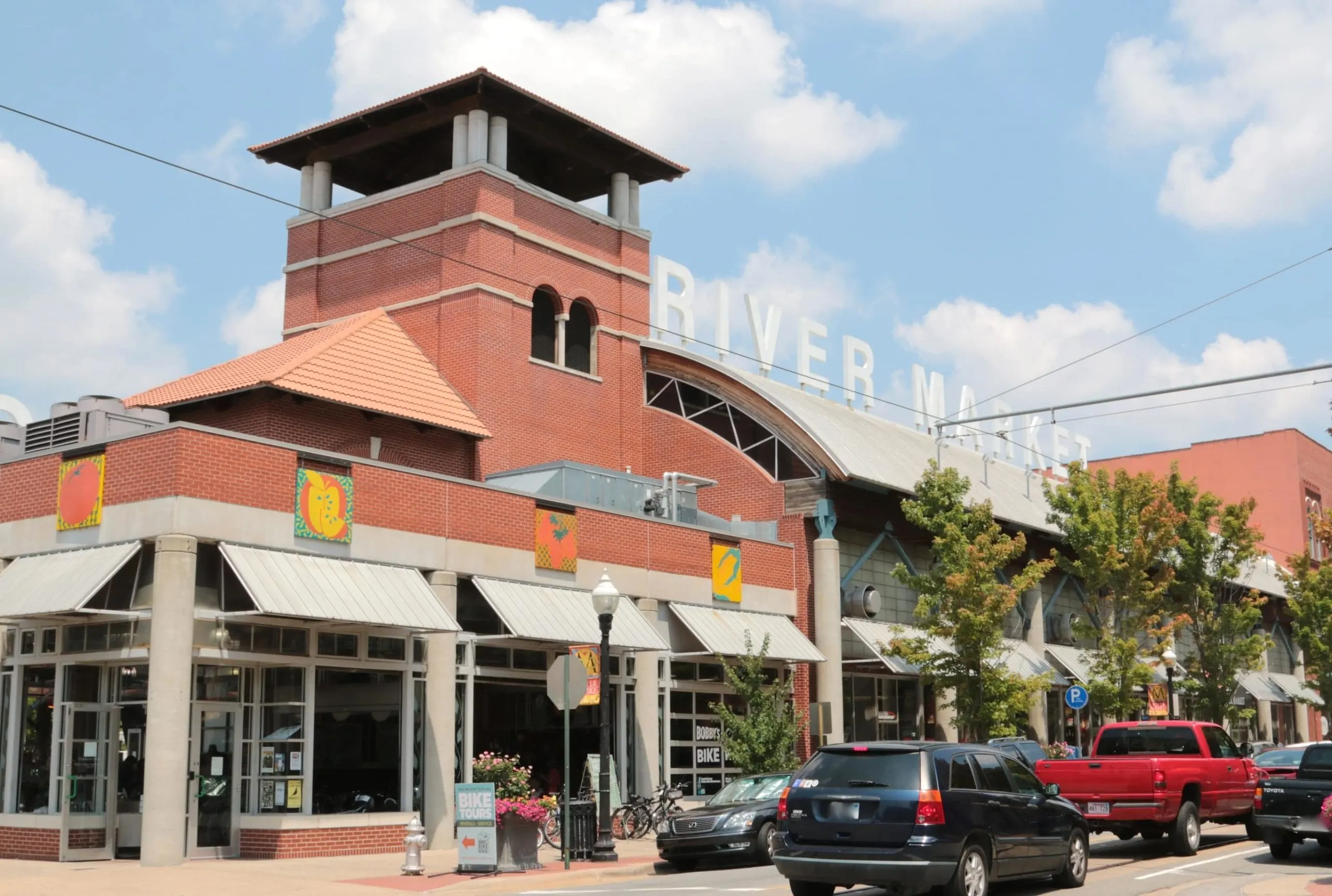 Fun Activities For Couples
Heifer Village. This destination offers interactive and educational activities with a wide range of different animals. Stationed in Little Rock, Heifer Village takes the time to spread awareness about hunger and poverty in a fun way. Guests get to interact with different exhibits and experience work done here hands-on, guests can challenge each other to scavenger hunts, and guests can take a tour of the headquarters.
Some animals you can expect to meet and engage with are alpacas, sheep, goats, chickens, and a mini-Jersey cow. However, at this point in time due to COVID they have a no visitor policy, to ensure the safety of the staff and animals.
Arkansas Skatium. This destination is for all the people who enjoy both ice skating and roller skating. This is the only place in Arkansas that offers both ice skating and roller skating, and is the only ice skating rink in Central Arkansas. Guests here can enjoy a party with friends, learn how to skate, play hockey, or just free-style skate to some of their favorite music.
They also have a skating pro shop that offers equipment available for purchase for anything related to ice and roller skating. They are also open year round, and are open on Tuesday at noon to 5 pm, Thursday at 6 pm to 9 pm, Friday at 1 pm to 3 pm and again at 6pm to 10 pm, Saturday at noon to 10 pm, and Sunday at 1 pm to 6pm and again at 8pm to 11:45 pm.
Big Rock Minigolf and Fun Park. This destination is designed for couples who loved arcades when they were kids. Some things guests can do while here are try out the batting cages, go through some mazes, ride go carts, have an aerial adventure, play arcade games, play mini-golfing, and enjoy bumper boats.
Hours of operation are Monday through Thursday 1 pm to 7 pm, Friday through Saturday noon to 10 pm, and Sunday noon to 8 pm.
The Escape Little Rock. This destination is designed for small groups of people who enjoy puzzles and playing detective. Guests will be locked in a room for one hour, and will have to search the room for clues on how to make their escape before time runs out. All rooms are private, and cost $24 per person.
They have four different rooms guests can choose from; the themes include undercover spy, space aliens, and more. Hours of operation are Wednesday through Thursday 4 pm to 10 pm and Friday through Sunday 11 am to 10 pm.
Professor Bowl West. This destination offers you to get a strike on your date night, in a good way this time. Guests can enjoy games of bowling, enjoy local brews, and enjoy quality food. They are open Monday through Thursday from 3 pm to 10 pm, Friday 3 pm to 5pm, and Saturday through Sunday 11 am to 1 pm.
The prices vary from different time slots in each day, so to get the most accurate information there it would be best to visit their website.
Dave and Busters. This destination really is just an adult arcade. Guests can enjoy a multitude of different arcade games while eating tasty food and even tastier happy hour drinks. Hours of operation are Sunday through Thursday from 11 am to 11 pm and Friday through Saturday from 11 am to midnight. As far as cost goes, every game takes a different amount of chips. So, bring as much money as you want to spend on chips to play games, food, and drinks.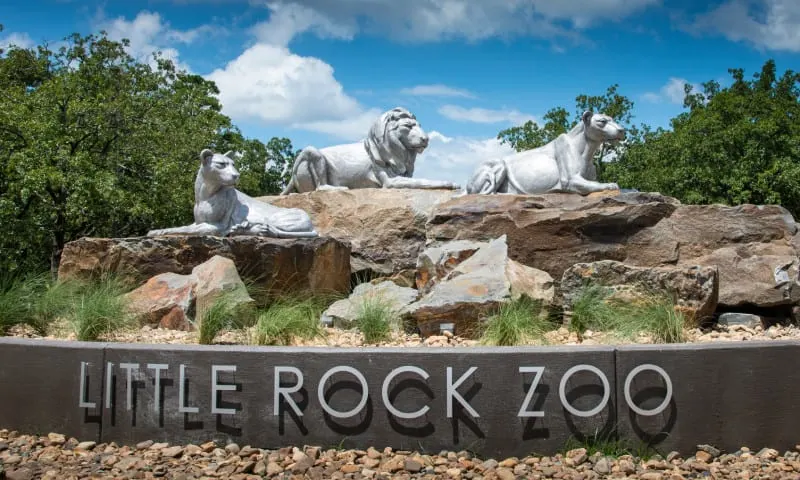 Nightlife and Bars
Rock Town Distillery. This destination, plus the ones following it are only open to couples who are 21 years or older. If you or your significant other enjoy sampling local brews, then search no more. Located in downtown Little Rock, this is the first legal distillery in Arkansas since prohibition.
Some of the products include Rock Town Vodka, Bourbon, Cream and Coffee Liquor, Gin, Moonshine, Bottled Cocktails, and more. You can purchase all products online, or go to the tasting room at the location. The tasting room is open on Sunday from 11 am to 9 pm, Tuesday through Thursday from 11 am to 9 pm, and Friday through Saturday from 11 am to 11 pm. Prices vary on the drinks that are ordered.
Club 27. This destination is perfect for couples who want to do something spontaneous and out of their comfort zone. Club 27 offers Salsa and Latin nights on every Tuesday and Friday night. Every night starts with a one hour lesson, so if you don't know how to dance, they will teach you.
Hours on Friday are from 9 pm to 2 am, hours on Tuesday are from 7:45 pm to 10:30 pm. Prices on Friday are $5 from 9 pm to 10 pm, and $8 after that. Prices on Tuesday are $7, or $5 with a military active ID. On Sunday, the club offers Tango night. You can also rent out the space for parties, wedding receptions, rehearsal dinners, and anything else you want. Must be 21 or over to get in.
ZIN Urban Wine and Beer Bar. This destination offers a multitude of wine to drink with some of the best food in the state. Zin Wine Bar offers one of the largest selections of wine by the glass in the state, with over 60 wines to choose from. Hours of operation are Tuesday through Thursday from 4 pm to 10 pm, Friday from 4 pm to 12 am, Saturday from 11 am to 2 pm, and Sunday from 11 am to noon.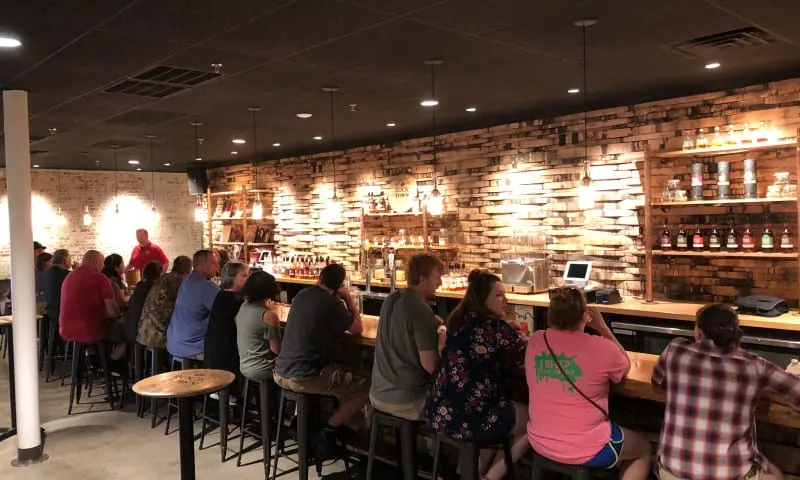 Free & Cheap Things to do for Couples in Little Rock
Museum of Discovery. This destination is perfect for curious couples with a secret- or not so secret- love for science. Two major exhibits here are the Tesla Theatre presentation, you can put your hand on a tesla ball, and the Tornado Alley Theatre presentation, you get to see how devastating high winds are and can even get a small feel of it for yourself.
There is a small entry fee of $8 for adults, to help the museum in their ability to get more new and exciting exhibits. Hours of operation are Wednesday through Saturday from 9 am to 5 pm, and Sunday from 1 pm to 5 pm.
Wildwood Park for the Arts. This destination is for those who love art and the outdoors. Dogs are welcome as long as they are on leash, and fishing is permitted on Swan Lake but you have to release whatever is caught. Guests can enjoy the beautiful gardens, and participate in different events and festivals.
The park's new hours are Monday through Friday from 9 am to sunset, Saturday from 10 am to sunset, and Sunday from noon to sunset.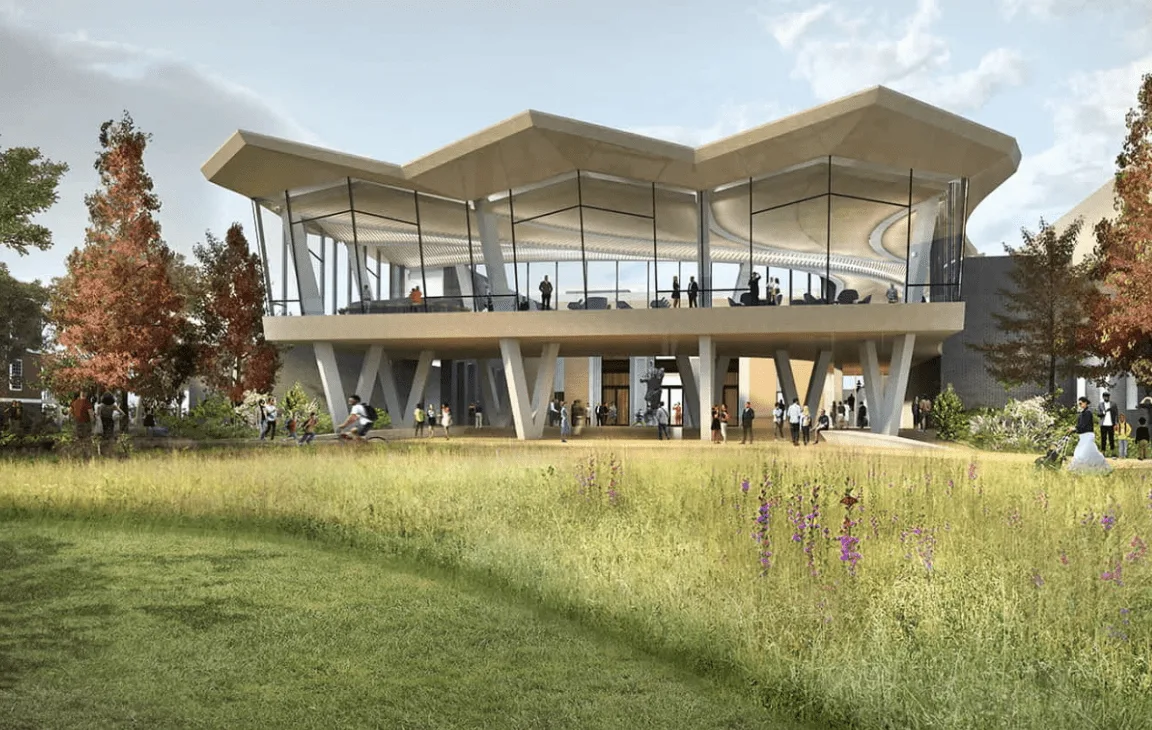 Fun Performances and Things to do at Night For Couples
Arkansas Repertory Theatre. For couples who would like to enjoy a night of live theatre performance in a sophisticated setting, this is the destination for you! Prices will vary depending on the show you choose to see, as of right now they don't have anything planned for this season. However, it is definitely worth a look into what they will plan for the next season.
The Weekend Theatre. This destination allows guests to experience the magic of live theatre in an intimate space. The space is set up as a black box theatre, which means that the audience will be closer to the stage than they expected. However, at this time their 2020-2021 season has been postponed due to COVID guidelines and restrictions.
Murry's Dinner Playhouse. This is the perfect spot to enjoy a lovely dinner while watching live theatre performance at the same time. Every show will have a matching themed menu for guests to enjoy. Some upcoming shows are Menopause the Musical, Shrek the Musical, Squabbles, A Comedy of Tenors, The 39 Steps, and The Little Mermaid. Prices and times depend on when you plan to see the show.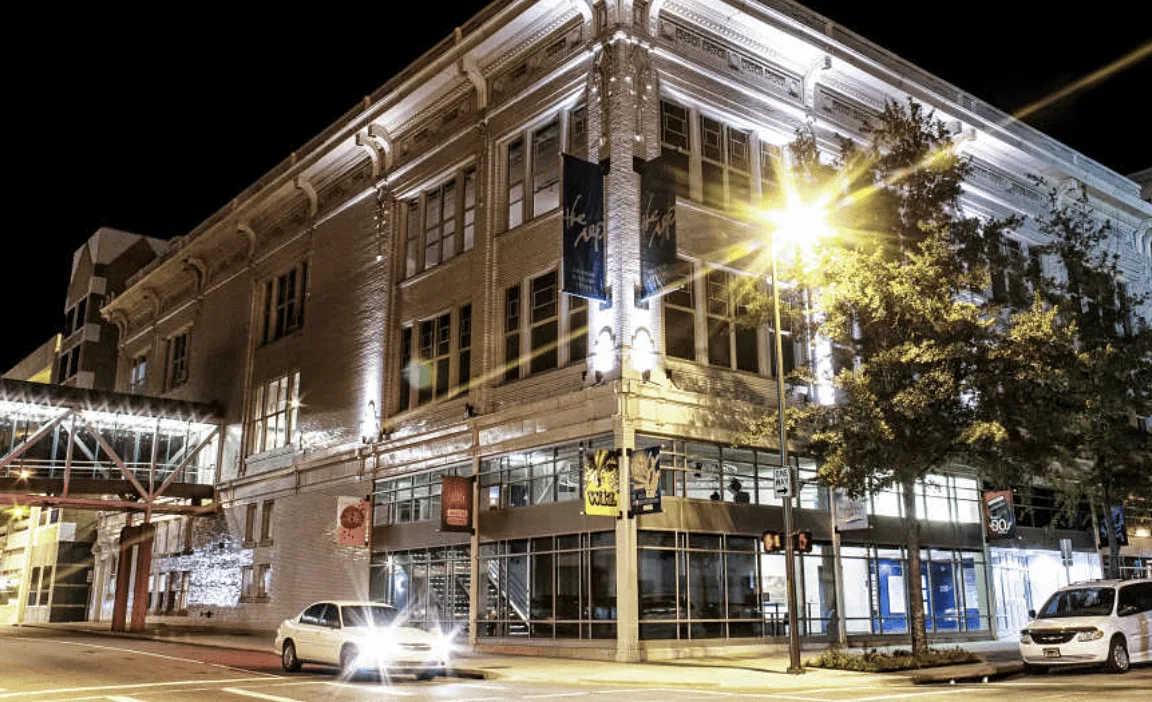 Movies
Rave Motion Pictures. This destination is one of the largest movie theaters in the city. Some movies playing now are Wrath of Man, Demon Slayer, Mortal Kombat, and Here Today. For your safety and protection masks are required, due to COVID. Times and prices depend on the day and show you are planning to see.
Chenal 9 IMAX. This destination is the perfect way to end a day of shopping and exploring the Promenade, since it's right next door. Some movies playing now are Godzilla vs. Kong, The Water Man, Raya and the Last Dragon, and Separation. This movie theatre is open Friday through Sunday, and the time and price depends on the movie you want to see.
***
More Date Ideas