Looking for romantic things to do in Orlando?
Whether you are a tourist or a local looking for something new and exciting, here are 31 super fun date ideas to do in Orlando this weekend.
With this list of cute couple things to do in Orlando, you and your boo will never get bored!
31 Fun Couple Things to do in Orlando
Sea World is a great place to get a little closer to your loved one, share the thrills, fear, adrenaline, exhilaration and the five rollercoasters are not bad either.
Sea World offers aquatic shows, walk through aquariums that put you in the sea creature's habitat. you can even dine with the Orca's. Check out their site and pick your date around one of many festivals at Sea World, my favourite is the Craft Beer Fest August 14th – Sept 20th.
You can also upgrade to make your experience even more enjoyable, from VIP parking, backstage passes all day eating at some of the park's best establishments, front of the line passes and the most popular the petting zoo.
Just the two of you strolling the grounds watching the shows, eating whenever wherever you choose, riding rides all the while not having to wait in line with the VIP upgrades. What a great day.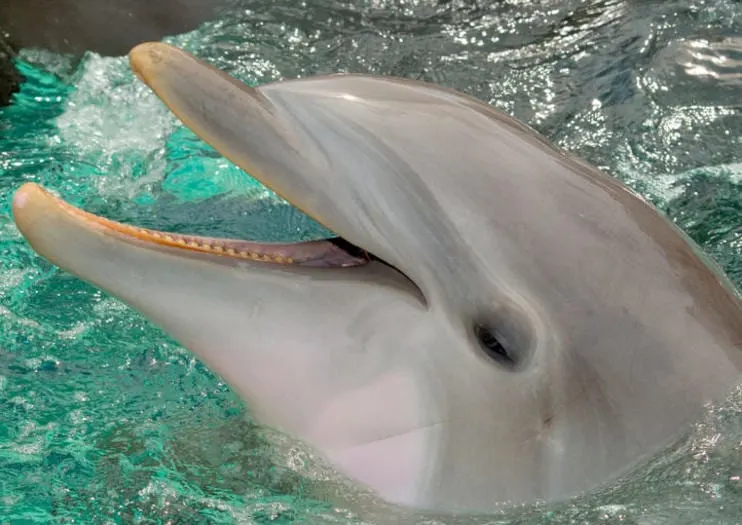 Since Florida is as flat as a week-old draught beer, getting up in the air will allow you to see a great vista.
Go from treetops to thousands of feet in the air, dependant on the weather, some places will do a sun rise trip. A ride will last about an hour with a champagne toast at landing as part of the hot air balloon experience. A bucket list thrill.
Riding up to the wild blue yonder you will hear very little the higher you get the quieter it becomes, a great place to surprise your loved one perhaps with a ring to make it very memorable. Hot air balloon rides will be a great conversation piece and you and your loved one will be the story masters.
One of the most romantic dates in orlando.
Taking an air boat rides in the Everglades are definitely one of the most romantic things to do near Orlando.
The Everglades are an amazing place to spend time with a loved one who appreciates nature. In the Everglades you will find rare plants, alligators, and the sea cow or better known as the Manatee, a huge floating blob.
You will feel as if you are in the prehistoric era, very romantic because you will not see the same thing twice, believe me at that. Something the two of you will share for years.
Plan more of your romantic trip to the Everglades with these posts: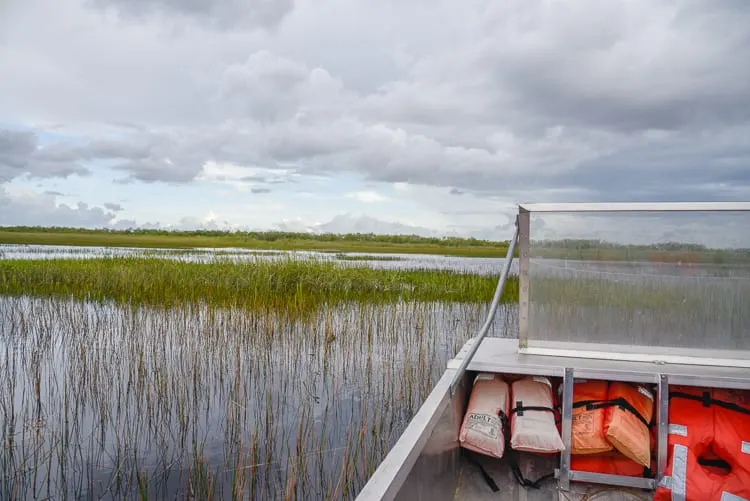 Romantic Things to do in Orlando
If you cannot get to the parks or don't feel the need to be around a huge crowd what better way of seeing them than flying over them!
Take a romantic helicopter ride, just the two of you and a pilot of course. Cruising over the sunshine state looking down at all the people is a one in a lifetime experience!
If you book a sunset ride you will probably see some of the nightly firework shows coming out of Universal or Disney. Looking down on fireworks is a unique breath-taking view. Just the two of you riding high over Orlando's greatest properties!
One of the best things to do in Orlando at night (or sunset that is) for adults!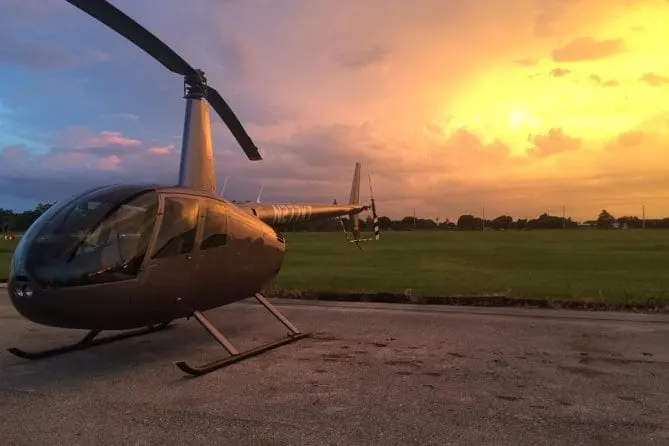 Visit some of the best beaches in Florida
Some of the best beaches in Florida tend to be up in the Panhandle. Crystal blue waters along with squeaky white sand – it may be a few hours drive from Orlando but it is well worth the effort.
The sand is unique, it is quartz – if you rub your foot in it back and forth fast at night it will lightly glow. Dr. Beach awarded Grayton Beach as the Number 1 beach in the world in 2020. It also won the title in 1994 so you know it's a goodie. It is one of the best places to propose in Florida if you are looking for somewhere special.
Some other of our favourite beaches near Orlando include:
Good beaches if you want to explore more of Florida include: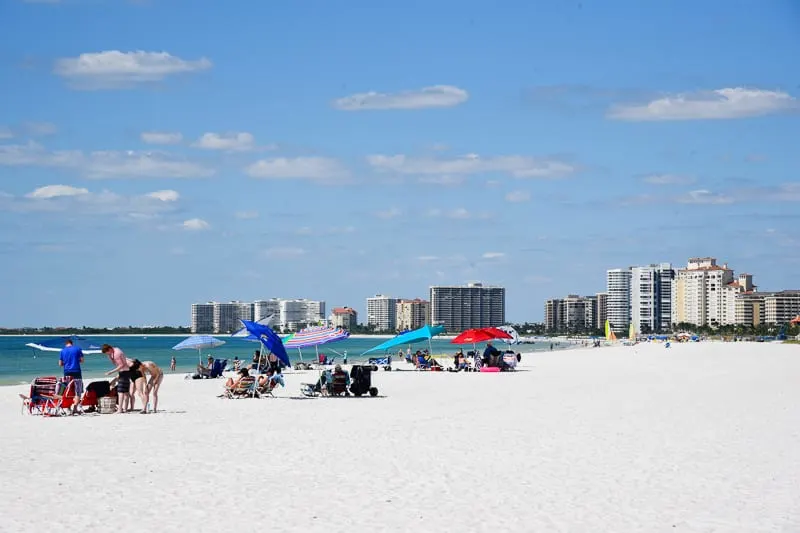 Kayaking in Rock Springs otherwise known as Kelly Park is a fabulous romantic activity near Orlando.
If you don't feel like kayaking there is plenty more fun things to do in Rock Springs! Bring your bike or go for a hike, the springs are the purest clearest waters – you can see straight down to the bottom!
Go for an early morning hike on the trails and bring a camera or go for an afternoon kayak run then at night start a fire and roast some smores under nature's canopy – it is dark enough to see shooting stars here.
If you prefer to DIY style than go on the kayak run, it is open everyday, check for hours generally 8am to 6 pm. It is one of the cheapest date ideas in Orlando only $3.00 a car if you choose to drive yourself.
One of our top things to do in Orlando for couples.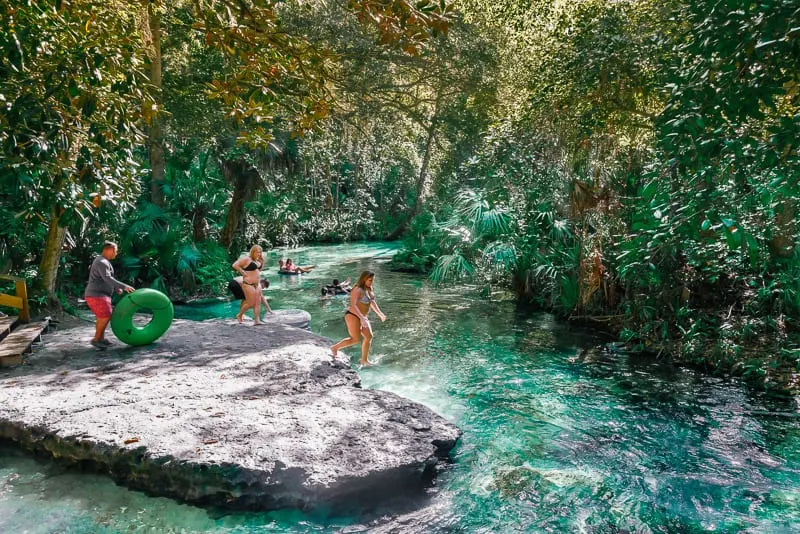 If you are like us and want to swim with a manatee in Florida – Crystal Springs is a pretty safe bet.
Crystal River is the only place in Florida (1.5 hours drive from Orlando) where you can actually have the chance to swim with a manatee year round.
You need to go on a tour to access the manatees in Crystal Springs. Tours of Crystal River include snorkels, wet suit, and bottles of water. Snorkelling makes you very thirsty and only water quiches that thirst – trust me.
Swimming with manatees in Florida is a bucket list experience I couldn't recommend more!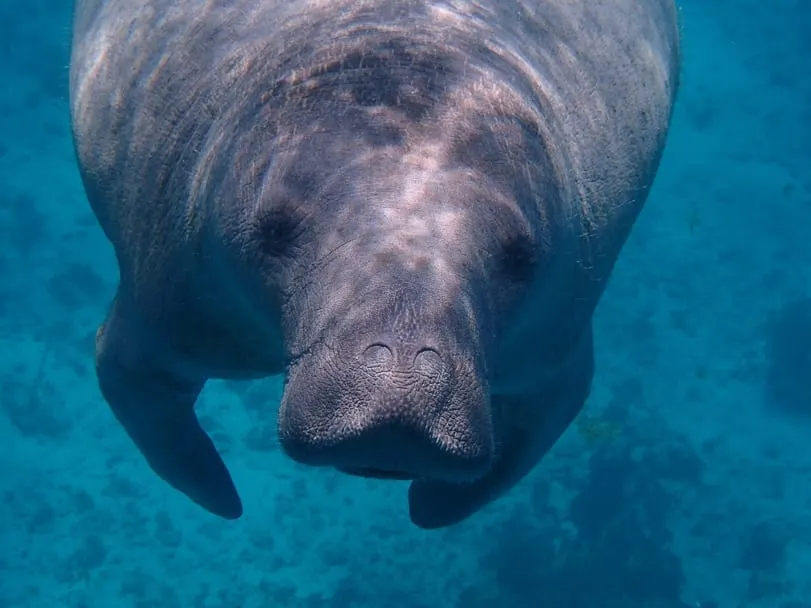 Or See them at Blue Springs State Park in winter
If your trip to Orlando falls in the winter, Blue Springs State Park is another place you can view manatees.
Here, you are not able to swim with the manatees but there is a great viewing platform where you can see them from.
If you are looking for more places to find manatees in Florida you can check out our full list here.
If it is summer, we would recommend tubing in Blue Springs State Park. While it is one of the shorter tube runs in Florida (much shorter than say Ginnie Springs for instance) the water is absolutely stunning and you can see fish swimming beneath you as you tube along.
Historic St. Augustine is a perfect day trip from Orlando as it is only located 2 hours away.
St. Augustine is the nations oldest city being discovered in 1513 by Ponce de Leon. It is so full of history that it will take a day to plan your trip.
St. Augustine features tonnes of fun things to do as couple including:
Make a visit to the Castillo de San Marcos National Monument;
Explore St George Street; and
Chill out at St. Augustine Beach.
There are also 100's of great restaurants to enjoy in St. Augustine for couples including Harry's Seafood, Bar & Grille and O'Steen's Restaurant.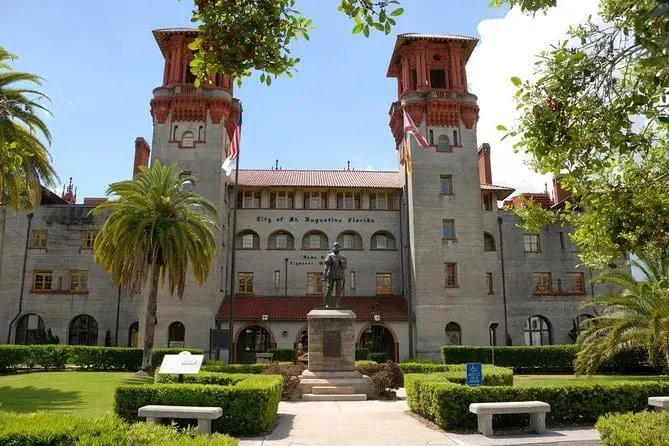 One of the best things to do in Orlando is have an Orlando date night at the Pirates Dinner Adventure Orlando.
Along with a hearty meal, you will enjoy a Broadway quality show staged on a fully rigged, replica 18th-century Spanish galleon.
While the dinner party will include families, it is also a nice night out for couples in Orlando.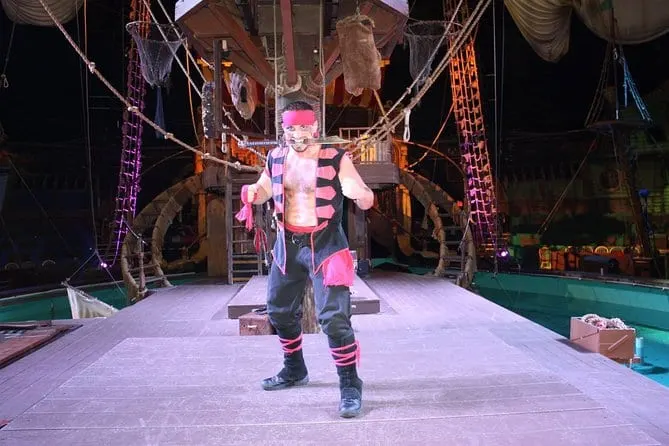 If pirates are not so much your thing, another dinner show that is recommended in Orlando is the Sleuth's Mystery Dinner Show.
At this fun mystery dinner show, you will enjoy a 2-course dinner while you watch a comical 'whodunnit' show—part scripted, part improvised.
Included in the price is unlimited beer, wine, and soft drinks.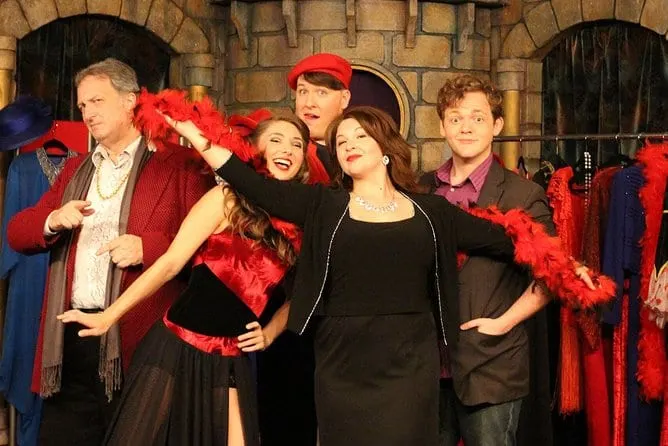 Spend a Day at Walt Disney World
Spend a day (or three) at Walt Disney World. Think of any fairytale ever and you'll know why it is one of the most romantic places in Orlando.
When you finish the day caption you cute couple snaps with some great disney captions.
If you have never tried an escape room before, why not try visiting the Orlando Escape Rooms as a fun date in Orlando.
Located in the heart of I-Drive, each room has a new puzzle to solve including Gold Rush, Prison Break and The Heist.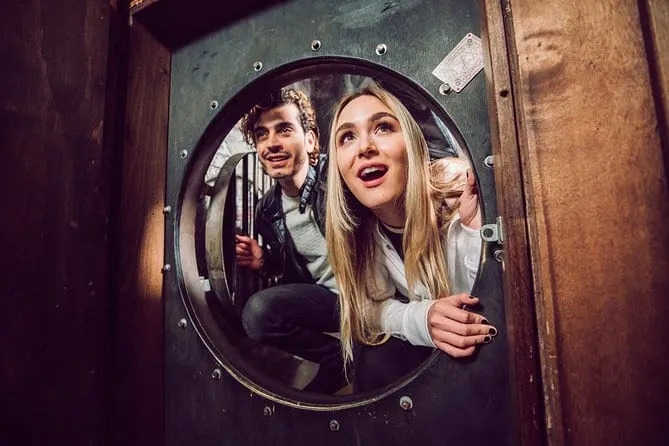 Or at Universal Studios
Universal Studios is fun year round but if you are a local you might like to check out their special events namely their Halloween extravagance and Christmas show.
There are rides and shows all day so you wont get bored on this date. There are also great restaurants to enjoy such as Jimmy Buffets Margaritaville. Finish the date watching the fireworks.
Timucua Arts White House is definitely one of the best places to visit as a couple in Orlando.
Artists from around the world comes here to play and showcase their unique styles. Check their website for dates of different music styles.
The Wheel at Icon Park is one of the best, and most romantic ways to see Orlando from the sky.
From the top of the wheel you can see all the major parks and all Orlando's restaurants clubs. What a great way to see the City.
Looking for a unique date in Orlando, the glow in the dark tour of winter park will definitely tick this box.
At dusk you take the kayaks out each equipped with clear bottom with cool lighting underneath that helps you see just what is down there. Below, you will see all kinds of plant life and some fish, frogs or maybe even turtles.
A Romantic outing for you and your loved one, outside in the fresh air paddling around exploring new areas and seeing things you may never see again.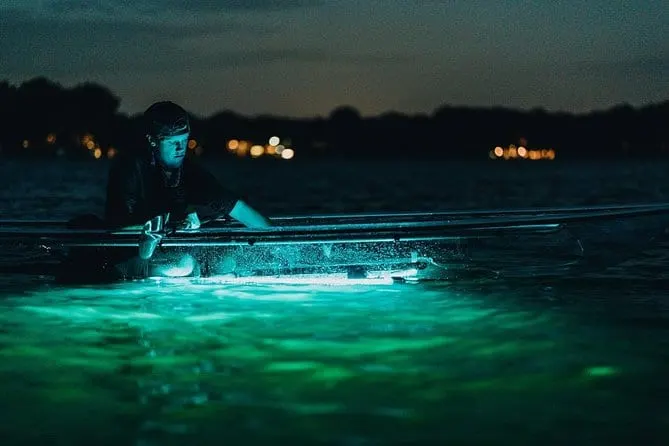 There is nothing more romantic than horse riding and there is some seriously good horse riding to be done in Orlando.
If you are sick of the hustle and bustle of Orlando, why not escape the for the day to the countryside.
This horse riding tour lasts for approximately one hour passing through ancient trees and near the grand Lake Tohopekaliga.
Visit Lake Eola Park and Hire a Swan Boat
Can you believe in Orlando there is a place where you can rent the iconic swan boats and paddle around?
Hiring swans is not only a fun activity in Orlando (not to mention super romantic) but you will also get a great view of the city of Orland. Being on the lake with a slight breeze just watching the world go by makes for a stress free and relaxing part of your Orlando experience.
Afterwards, why not grab a bite to eat in one of the many restaurants around the lake.
Budget alert: This is a cheap date in Orlando as swan boats only cost $15 for a 30 minute rental. It is also one of the most romantic things to do in Florida!
If you are looking for beauty in Orlando, then Leu gardens is just the place you were looking for!
50 acres of gardens to walk through and perhaps see foliage and plants you have never seen before. Spend time walking around or visiting the library on site which holds nearly 2000 reference books on plants and gardening.
Leu Gardens also offers camps and workshops for those that want to personally grow their horticulture knowledge base.
Visit Greenwood Cemetery for a spooky date
Spend a night walking around a cemetery? It is not as strange as it sounds, since 1880 people have been dying to get in (sorry, I had too).
The walking tour is a historic 4-mile walk through one of Orlando's oldest cemeteries. You will see the famous markers of Orlando's past and some of the best head stones, statues, and mausoleums around.
Hike the Black Bear Wilderness Trail
Wanting something more outdoorsy? The Black Bear Wilderness Trail (7.1-mile loop) is a great part of the great outdoors near Orlando in Sanford Florida.
If you are looking for things to do at night in Orlando, why not make it an overnight adventure? The trail allowed overnight camping provided you bring with you bear proof containers.
The trail is just over 7 miles long and along the way you will see an assortment of native Florida wildlife (possibly even a black bear).
Ocala National Forest, home to some of Florida's best springs, is one place you won't want to miss on a Florida vacation.
What better way to explore it than on an ATV adventure from Florida! This tour is one of the most popular from Orlando and for good reason!
Along the ride you will discover the beauty of the second largest forest in the US. You may even spot a black bear on the journey (if you are lucky!).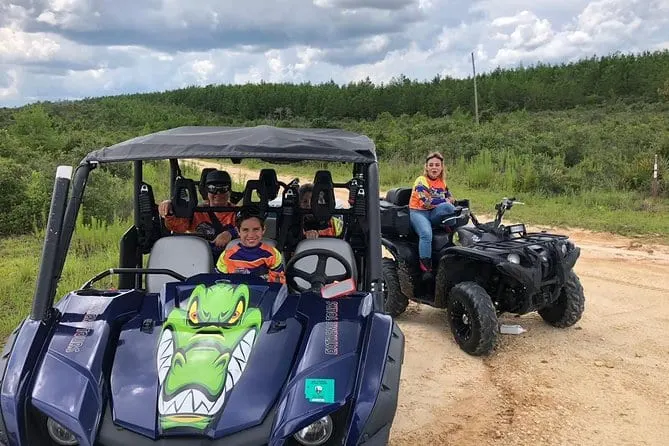 What is seriously more fun than indoor karting and Andretti Indoor Karting and Games offers just that and more!
At Andretti, electric powered go Karts whisk you around this wild track at some pretty fast speeds. When you are all go-karted out (if that is even possible) they have all the food you could possibly want from Calzones to Burgers.
Don't miss the XD DARK Ride a crazy interactive "Ride".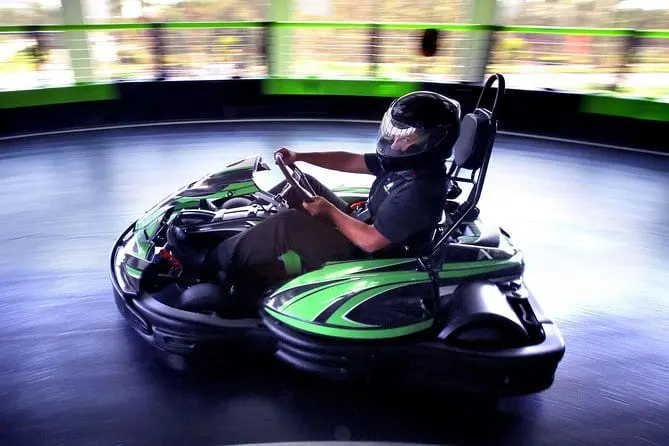 If you are an adrenaline junkie, aside from go karting, you might like to try out Indoor Skydiving in Orlando. Here you can feel the adrenaline rush of skydiving without the added fear of jumping out of a plane.
The great news is that no experience is necessary so it is a great place to have a fun first date in Orlando.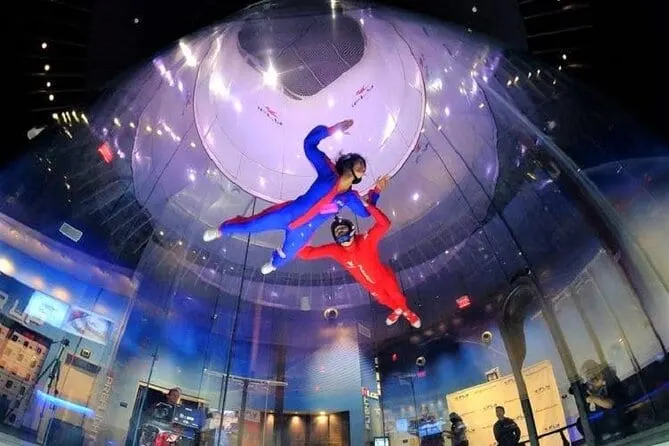 The Kennedy Space Center is definitely one of those iconic places to visit in Florida. A museum, a working launch pad – this place has it all.
The museum has everything from actual life size rockets to fun rides.
If you are a space geek – you will love this place, trust me! Certain times throughout the year it is even possible to see a live launch.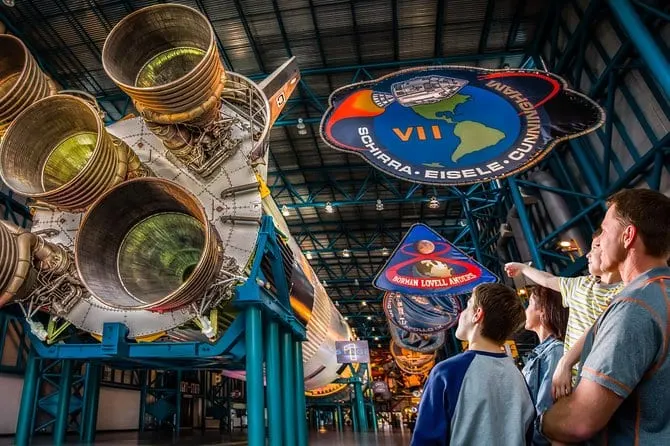 Wonder Works looks like a tornado took the place and tossed it upside down. This interactive fun centre has it all, you can challenge your skills with 100's of user-friendly activities.
Also, along the way you will learn a lot about earth, planets science and nature.A great date for those who are educationally-inclined.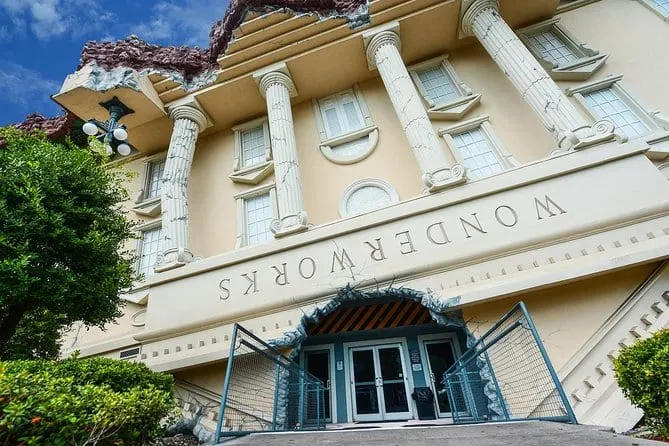 Have you ever heard of a blue man show? Neither had I making it all all the more reason to see a blue man show while in Orlando.
If you are looking for a unique and creative date idea in Orlando, a blue man show has to be it.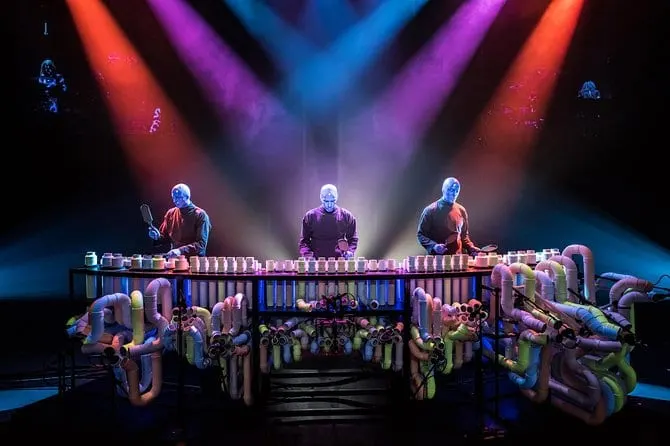 There is seriously nothing more romantic than visiting a winery and the Lakeridge Winery is the perfect winery to visit near Orlando.
The winery is located only a 30 minute drive from Orlando and offers free tours and tasting 7 days a week.
This is one of the coolest things I think I have ever seen. While in Orlando, don't miss the chance to go to a Titanic Dinner Party!
The interactive Titanic show includes a 3-course meal and a tour of Titanic: The Artifact Exhibition Galleries. The show creates an interactive theater experience recreating the events on the eve of the Titanic's sinking.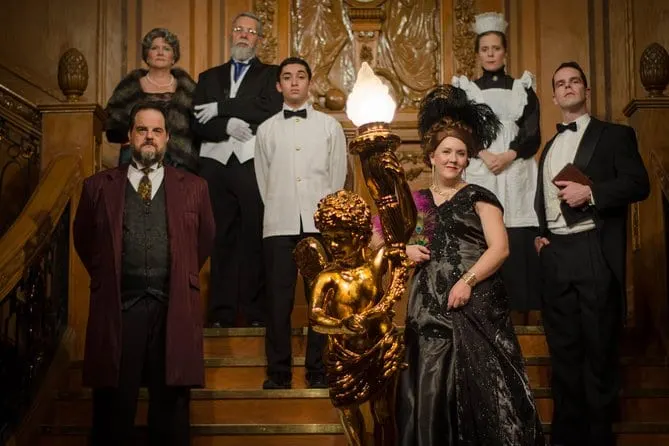 Visit the U-pick farms near Orlando and pick your own fruit
Seriously such a fun idea to do near Orlando! Can you imagine the finest strawberries or Blue berries in all the world are ripe for the picking?
Some of the best U-picking places near Orlando include:
Southern Hill Farms
Pappy's U pick strawberries
Beck Brothers Citrus
Tip: Do not wear white (although it may keep you cooler while out in the hot Orlando sun) you will not get fruit stains no matter how hard you try.
***
More Fun Things to do in Florida?
On a longer trip to Florida? You might also like to check out these cool places:
Save to Pinterest