Looking for the most romantic things to do in San Diego for couples?
Being one of the best places in the USA for a romantic beach getaway, it is the perfect place to go for an adventurous couple who loves activity.
Whether you are a local looking for epic date ideas in San Diego or are a tourist coming to explore the city some more – this list has it all. From tours to restaurants to visit in San Diego at night to State Parks to hike all day, we have done the hard work for you and found the absolute best couples activities in San Diego.
50 Romantic Things to do in San Diego for Couples
Rock out at The Belly Up. Opened in 1974 in Solana Beach, The Belly Up Tavern has been a mainstay for some of the best shows in San Diego. Despite its slightly more intimate setting, big acts have graced its stage, including The Rolling Stones, the Red Hot Chili Peppers, and Childish Gambino. Grab a bite to eat before the show at the recently re-opened Tavern next door.
Humphrey's Concerts by the Bay. This outdoor venue has had some of the best shows in San Diego. On Shelter Island near Point Loma, the venue boasts views of the water and gentle sea breezes. You can't get more San Diego than this. Make it a special night or weekend with one of their dinner or hotel packages. Dinner packages are $75 plus the ticket price and hotel packages vary depending on the show and room selected.
See the San Diego Symphony Orchestra. With new music director Rafael Payare, the San Diego Symphony Orchestra is setting the stage for classical music. As the oldest symphony in California, the orchestra is not only well-established but a leading orchestra in the country. Let the strings serenade you at the lush Copley Symphony Hall in downtown San Diego or at the brand new outdoor Rady Shell at Jacobs Park at the Embarcadero.
The Casbah. If an under-the-radar dive is more your scene, then look no further than the Casbah. Despite its unassuming appearance, don't expect to be underwhelmed! Near the airport on Kettner Boulevard, the Casbah hosts some of the hottest shows across all music scenes. Just don't expect to be fed; this place is drinks only.
Dance the Night Away. The night is young when you get swept away on the dance floor! Cafe Sevilla in the Gaslamp Quarter of Downtown San Diego features latin, salsa, flamenco, rumba, gypsy king, and other Spanish-style music. The ALTITUDE Sky Lounge, also in the Gaslamp Quarter, has DJ nights on Fridays and Saturdays. From the rooftop setting, you can also watch the San Diego Padres's play home games with direct views of Petco Park.
Stay in a San Diego Jacuzzi Hotel. There are some great romantic hotels in San Diego to take advantage of.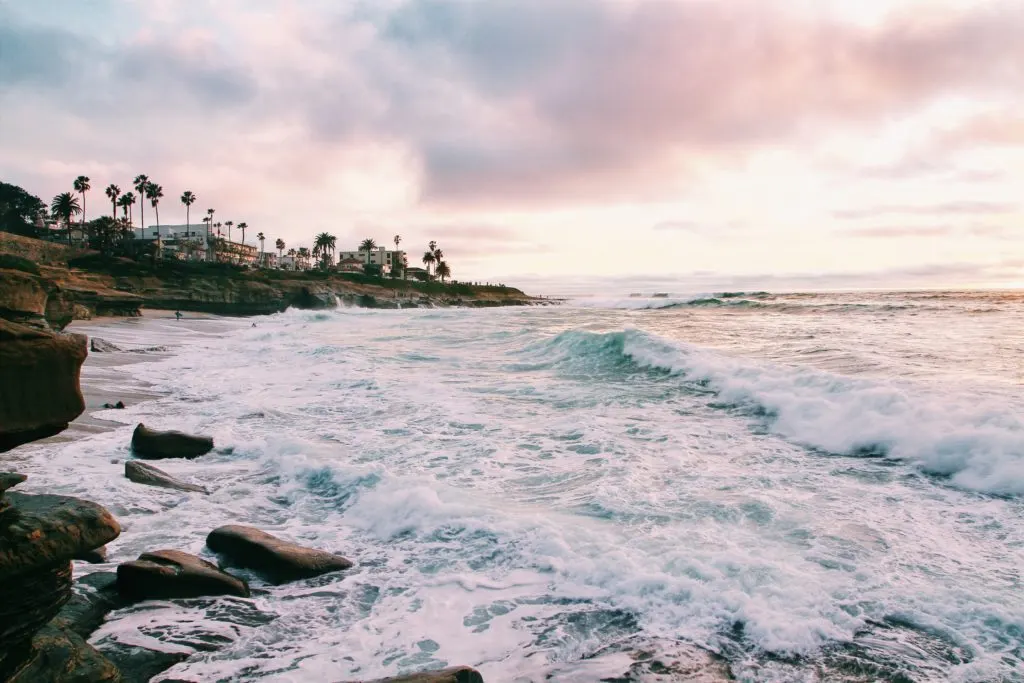 Date Like a Local
Liberty Station. An art district, a public food hall, large outdoor spaces, spas, cafes…what doesn't Liberty Station have? A former Navy Training Center from 1923 through 1997, the grounds for Liberty Station have since been repurposed as a place to inspire and nourish the community. Ikiru Sushi, Breakfast Republic, Stone Brewing World Bistro and Gardens, and Tendergreens are just a few of the eclectic food venues. Grab a bite and then explore the unique art workshops and shops. You might also glimpse a wedding on one of the extensive promenades.
Go East! To the La Mesa Village. What most people don't realize about San Diego is the extent of the cities that make up the greater area. Fifteen minutes east of downtown San Diego is the historic city of La Mesa, or "the jewel of the hills." Once the epicenter for silent films, the historic downtown "Village" along La Mesa Boulevard hosts trendy cafes (Public Square Coffee House, Pink Rose Cafe), unique shops (Small Batch, Re-Animated Records), and high-quality dining (Farmer's Table, BO-Beau's Kitchen Garden). You can also grab some of the best breakfast in town at Sheldon's Service Station!
A Night of Art and Dining in Balboa Park. A popular date night in San Diego is the somewhat secret Panama 66 restaurant in the sculpture garden of the San Diego Museum of Art. In San Diego's world famous Balboa Park, this could make a great end to a day of exploring. After taking in the art at the museum, grab a couple of craft beers and some modern faire at the restaurant. Live music can also be heard most nights Wednesday through Friday.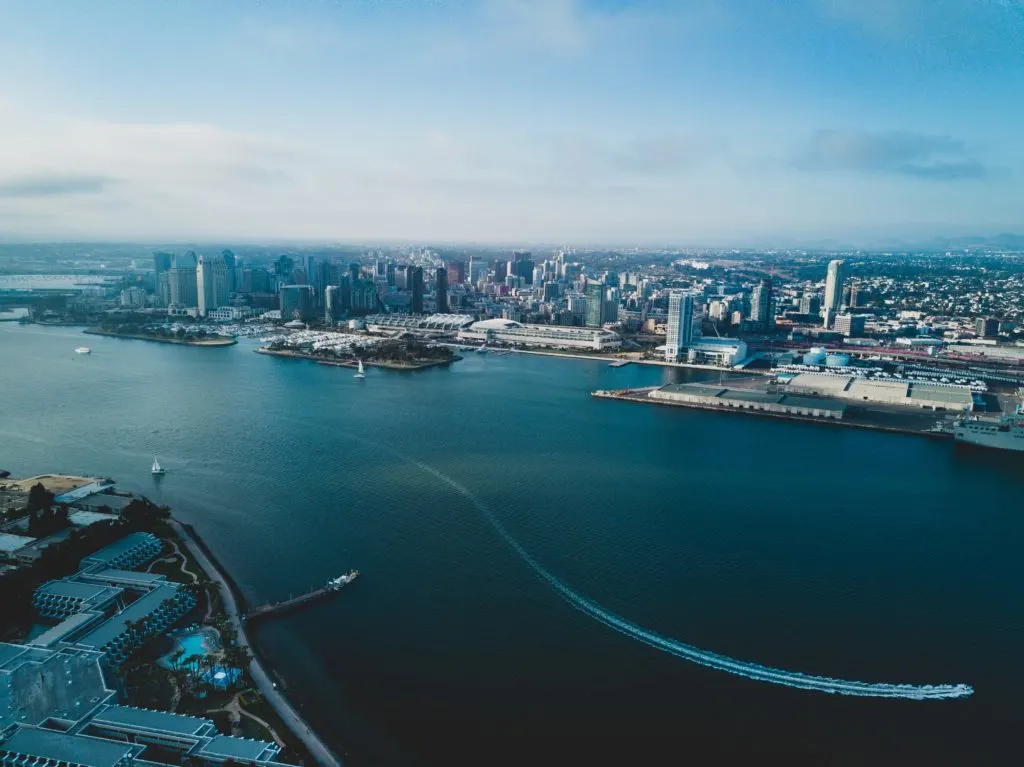 Special Nights
R. Valentein at the Torrey Pines Lodge. A fine dining restaurant at one of San Diego's finest resorts at one of the best golf courses in California? It doesn't get much fancier than this. Featuring fresh, locally-sourced dishes, the menu changes with the seasons. Share a bottle of fine wine with your partner while taking in the stunning views of the golf course and sunset over the Pacific Ocean. Make it a weekend by booking a room at the stunning Craftsman-style Torrey Pines Lodge, a AAA five diamond resort that goes beyond your expectations.
Visit the Hotel Del Coronado. Even if you don't stay at The Del, it is worth a visit to San Diego's most iconic historical building. Built in 1888, the hotel has hosted everyone from Hollywood's elite to U.S. Presidents. After exploring the island of Coronado, relax with your partner at this premier resort. Take in a fresh-caught meal at Serẽa or get cozy with a private bonfire roast.
1906 Lodge in Coronado. If your preference is for the more intimate, then Coronado's 1906 Lodge may be just the alternative. Built in 1906 as a boarding house for aviation students, the lodge was fully renovated in 2009 boutique lodging. A TripAdvisor Top 25 Romantic Hotel in 2020, it's in an ideal quiet-but-convenient location—just one block from Coronado's main street and two blocks from the iconic Hotel Del Coronado.
The Most Scenic Romantic Dinner. What could be better than watching the sunset while enjoying a California Michelin Star meal? Set right on the shores of La Jolla, The Marine Room has been serving fine California cuisine for more than 75 years. If you come at high tide, don't be surprised when the waves comes right up to the windows!
The Inland Resorts. When the ocean isn't calling your name, go inland to one of San Diego's premier resorts. Charmingly rustic, The Inn at Rancho Santa Fe is perched atop a hill in the heart of north county. The biggest choice you and your partner will have to make is whether to do the spa or the whiskey bar. Get back to nature at the Rancho Bernardo Inn, where serenity can be found in perfecting your golf swing or exploring the Chef's Garden.
Rooftop Dining. On the 12th floor of the Fifth Avenue Financial Center, Mister A's overlooks downtown San Diego and Balboa Park. In downtown-adjacent Banker's Hill, this elegant restaurant offers brunch on Sundays, lunch on Fridays, and dinner Tuesday through Sunday.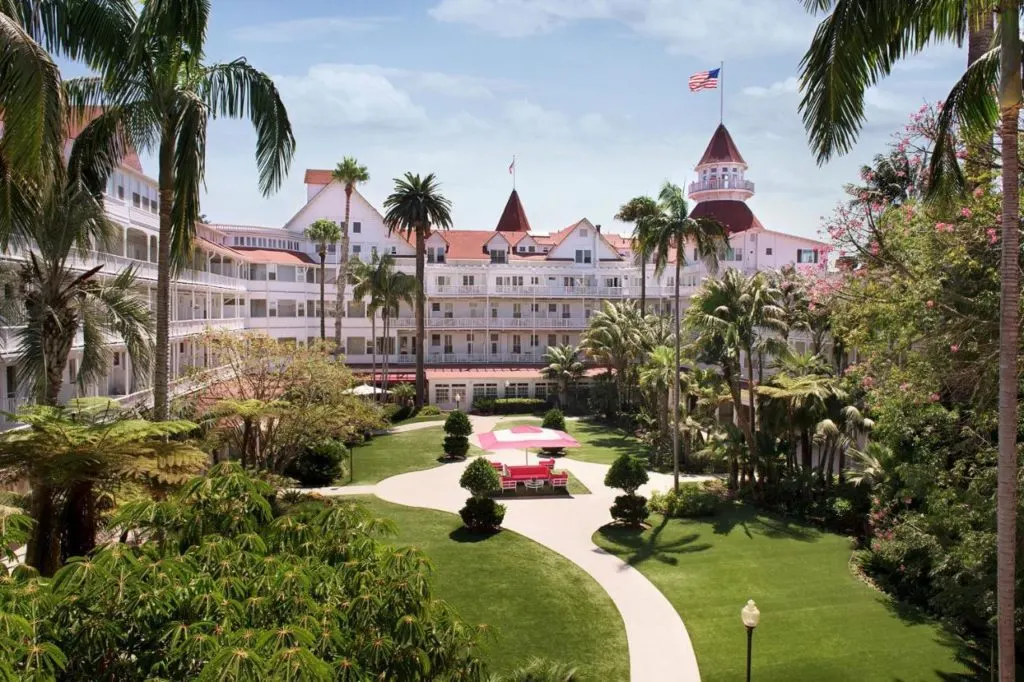 Unique Dates
Have a Catered Picnic. With outdoor dining more the norm than before, San Diego is the perfect place to enjoy a meal just about anywhere. Various companies offer catered picnics in the city's parks and beaches. The Picnic Collective can serve two to thirty people and offers three options for bookings ranging from you pick up and set up to fully planned and catered events. Beckon Experiences offers luxury dining for two at Sunset Cliffs for $245.
Go on an Authentic Venetian Gondola Ride. The Black Swan Gondola Company offers morning, afternoon, sunset, and late night cruises for couples or small groups up to four people on beautiful San Marcos Lake. Prices range from $99 to $139 for 50 minutes. They also offer proposal and wedding packages. If you are in South County, The Gondola Company in Coronado offers romantic rides for couples throughout the day for $119 and sunset rides for $139. Additional guests are $20 each, up to six people total. Wedding, proposal, and larger family packages are also available.
Take a Tour of Balboa Park. For a glimpse into San Diego's history, take a leisurely stroll through Balboa Park on one of their many tours. Whether it's the Spanish Colonial Revival architecture, the diverse gardens and trees, or one of the captivating water fountains, you and your partner will find something to enjoy here. If you are lucky, you will catch a free musical performance along El Prado or have the chance to climb the California Tower.
Hot Air Balloons. One of the best ways to see the city is from the sky. Sip champagne while taking in the sunset views of the coastline, downtown, and San Diego's rugged terrain on a Compass Balloon. Based in Cardiff, these brightly-colored balloons can be booked for private flights ($1500) or group flights ($300 per person). If wine country views are more your thing, Compass Balloons also offers rides over Temecula.
Paraglide Over Torrey Pines. Another way to take to the air is over the sandstone cliffs of Torrey Pines State Reserve in a paraglider ($175, 20-25 minutes) or hang glider ($225, 20-25 minutes). At the Gliderport, experienced tandem pilots will take you and your partner on an exhilarating flight over one of San Diego's most beautiful beaches.
San Diego Zoo and San Diego Zoo Safari Park. San Diego's Zoo is famous for a good reason; it is truly incredible. Meticulously designed with both humans and animals in mind, you can't go wrong with a stroll through its varying habitats. Centrally located in Balboa Park, stepping into the zoo is like stepping into an oasis away from the surrounding city. For an even wilder experience, visit the Safari Park in Escondido, where you can go on a safari-themed Africa Tram (complimentary with ticket) or spend the night with the animals in a Roar and Snore sleepover tent ($149+).
Plan Your Own Art Walk. Whether it's the world's largest collection of Chicano murals in Barrio Logan, surrealism at Distinction Gallery in Escondido, or contemporary art at Quint Gallery in La Jolla, San Diego's art scene is thriving. Local galleries can be found all around San Diego and the surrounding cities. The best place to check out multiple galleries at once is in downtown, where you can visit those in Little Italy, the Gaslamp Quarter, and Barrio Logan.
Speakeasies & Cocktail Bars
Realm of 52 Remedies. Based on a medical text from the Qin Dynasty, the Realm of 52 Remedies ignites your curiosity with its apothecary-themed cocktail menu. As a not-so-inconspicuous speakeasy inside the restaurant Common Theory, this unique experience will surely leave you wanting more. Reservations recommended.
Raised by Wolves. Anyone walking by Raised by Wolves at the UTC shopping center would likely give it a curious look. It's dramatic, detailed exterior—complete with wolf statues—and the display of antique liquor bottles inside make it stand out from its neighbors. There is more to this place than meets the eye, though. Guests are instructed to take a seat in one of two armchairs that will rotate them into a whole different world of grandeur. Reservations recommended.
The Noble Experiment. Rembrandt paintings, doors hidden behind beer barrels, and walls lined with skulls. If this sounds like a great date night to you, then you should check out the Noble Experiment. Tucked away inside The Neighborhood restaurant, this speakeasy serves creative craft cocktails and food. It is always busy, however, and reservations are required at least a week in advance.
Get Swanky at a Tiki-Themed Speakeasy. If speakeasies are a trend, then so are tiki bars. The Grass Skirt is inside the Good Time Poké restaurant in Pacific Beach. Guests walk through a supposed freezer door to be greeted by giant Polynesian carvings, hula dancers, and tropical drinks. Food is also available. Reservations recommended. If you're in the downtown area, False Idol, inside Craft & Commerce, will tempt your palette and imagination. The entrance is also tucked away behind a freezer-type metal door. Skulls and an elaborate water feature greet guests before entering the bar. Everything is impressive, from the wooden carvings, the glass buoys on the ceiling, to the extensive cocktail list. Reservations recommended.
Level2 at George's at the Cove. One of the most popular restaurants in San Diego has a second floor cocktail bar that will impress any date with its drinks and views. Sitting on top of the La Jolla Coves, make sure you reserve your table for sunset and enjoy either a classic or more innovative cocktail. Light lunch and dinner also available. One of the most romantic things to do in La Jolla.
A punk-rock themed cocktail bar that also serves vegetarian and vegan brunch on the weekends? Um, yes please! With names like "Sonic Death Monkey" and "Dead Sea Breeze," their cocktail menu will not disappoint. They also have some unique merch for sale if you're looking for a little memorabilia you will actually use.
Hit Up the Beaches
Torrey Pines. One of the most stunning views of San Diego's coastline can be seen when you drive south from Del Mar to the Torrey Pines State Reserve along State Highway 1 (also called Torrey Pines Road). At the reserve, you can hike both loop and beach access trails. The reserve protects the endangered Torrey pine trees—the rarest species of pine in the United States—so please follow the state reserve's guidelines to protect the natural terrain and habitat.
Sunset Cliffs. Probably the most romantic place to be at sunset, the aptly-named Sunset Cliffs always attract locals and visitors alike. There is something about the orange-hued cliffs and rugged terrain that bring out the romantic in all of us. Enjoy a sunset on the Pacific Ocean while strolling the short trails that can be found here. Come during low-tide during the day to check out the tide pools. Also, if you and your partner are feeling adventurous, there just might be a secret tunnel here that was once used by bootleggers.
La Jolla Cove. If you are looking for a little more to do than just strolling along the beach, check out the romantic activities and sights to see at the La Jolla Cove. Watching sea lions, kayaking, biking, snorkeling, and scuba diving are just a few of the fun activities you can do here. The unique shoreline has underwater caves and interesting rock formation that can best be explored in the water. If you'd rather stay dry, rent a couple of beach cruisers to check out this vibrant neighborhood. Bike & Kayak Tours in La Jolla has all the rental gear you need for your adventure!
Moonlight Beach. The name alone conjures romantic images of walking down the beach under a moonlit night sky. This large beach in Encinitas is perfect for lounging or simply jumping in the waves. It also has designated bonfire pits, volleyball nets, and tennis courts. As with all the beaches in San Diego County, bonfire pits are first-come, first-serve. Free parking can be found on the street and paid parking in the lot.
Coronado Beach. If expansive sand beaches are what you crave, head on over to Coronado. With gentle waves and a view of the Hotel Del Coronado, you'll really feel like you've hit the beach jackpot. The mica in the sand even gives it a signature sparkle. Snap a selfie of you and your partner to really capture that postcard moment. To get here, drive across the iconic blue Coronado Bridge, hop on one of the Trolley Tour Buses, or take the 15-minute Coronado Ferry from downtown.
Escape to Nature
Mission Trails. San Diego's rugged terrain has given the sprawling urban area plenty of green space. If you don't have time to drive out to the mountains, you can find them right here in the city. Mission Trails Regional Park is a much-needed escape for nature-lovers. The beautiful visitor center and nearby interpretive trail gives you a glimpse into San Diego's natural history. If you are up for more of challenge, make the climb up Cowles Mountain, the highest peak in the park.
Desert Hike in Anza Borrego. When you and your partner want to find some romantic solitude, plan a trip to Anza Borrego State Park. Depending on which part of the park you go to, the drive from downtown San Diego is about 1 1/2 to 2 1/2 hours. Early spring is the best time to go to see blooming desert flowers, especially if there's a "super bloom." Fall and winter weather are also great for visiting the desert park.
Book a Cabin in Julian. There is nothing more romantic than a getaway to a little cabin in the mountains and finding one might be much more easy and convenient than you think! Julian, the quaint mining town in the Cuyamaca Mountains, is one hour east of San Diego. Known mainly for its antique stores, apple pies, and ciders, it has also developed a reputation as a wine-lovers destination in recent decades. Cabins can be found on sites like airbnb.com, vrbo.com, and Visit Julian.
Spend a Night Stargazing. Once you get out of San Diego's urban limits, you will find it's actually pretty easy to view the night sky. From most places in San Diego County, you can find great stargazing within a 1-2 hour drive from downtown at Cuyamaca Lake, Julian, Mt. Laguna, Campo, and Palomar Mountain. Cabins or camping can be found at all of these locations. Just be sure to watch out for mountain lions at night!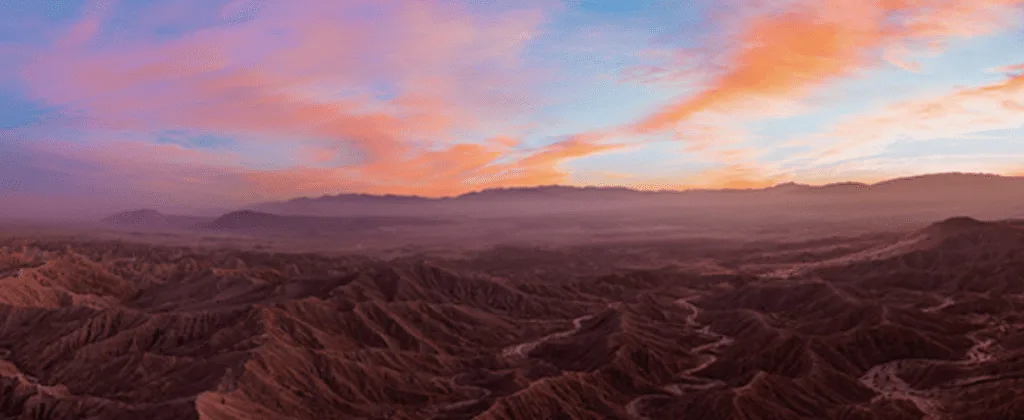 On the Water
Cruises on the Bay. Downtown San Diego sits right at the coast so one of the best ways to see the city and port is by boat. Two main companies offer cruises around the San Diego Bay, Hornblower Cruises and Flagship Cruises. Both offer standard cruises for about $30 per adult and special packages, such as Hornblower's "Sights and Sips" cruise ($44 per adult) and Flagship's "Hops on the Harbor" cruise ($85 per adult), which features a different San Diego brewery each month.
Paddle Boarding. If you've already done the boats and kayaks, take a try at paddle boarding. A few favorite places for San Diegans to paddle board are Mission Bay, the Del Mar dog beach, and La Jolla Cove. Prepare to get wet and have some playful fun on the water!
Free and Fun Dates
Stroll the Embarcadero. Stretching from the trendy Little Italy district to the convention center, the Embarcadero is lined with historic ships, museums, and active parks. You could spend all day finding new and exciting treasures here. Start out in Little Italy and then meander your way down to Seaport Village, taking in the sights, like the Star of India, the USS Midway, and the Portside Pier. Enjoy free live music Friday, Saturday, and Sunday afternoons by the historic Looff Carousel.
Kate Sessions Park. Named for the "Mother of Balboa Park," this hilltop park is actually in Pacific Beach. With outstanding views looking south towards downtown, this is the best place to pack your picnic and spread out on a blanket for a romantic afternoon of relaxation.
Bay View Park. Tucked away on Coronado Island, this shady park gives you great views of downtown from a different angle. When you want to enjoy the city just to yourselves, perhaps a little off the beaten path, this is the place to go.
People Watch at a Farmers Market. The most beloved—and crowded—farmers market in San Diego is the Little Italy Farmers Market, which runs every Saturday from 8:00 AM to 2:00 PM. There are markets all throughout the county, though, so be sure to check out the schedule to see when there might be one by you. You can grab a cheap bite to eat and then sit back with your partner and enjoy the hustle and bustle. One of the best romantic things to do in San Diego for cheap.
Wine Tasting
Go Big in Temecula. About an hour northeast of downtown San Diego is the popular wine region of Temecula Valley in Riverside County. With nearly 50 wineries, Temecula is Southern California's wine destination. If you plan to spend time at more than one winery, consider getting the SIP Wine Tasting Passport. Check out Doffo Wines for big, exciting reds and some motorcycles. If sweet stories are your thing, check out Briar Rose Winery, named for the Disney Princess and modeled after Snow White's cottage. To avoid the bachelorette crowds, visit Temecula during the week!
Go Rustic with the Ramona Valley. San Diego's wine trail lies mostly between two regions: the Ramona Valley and the Highland Valley. Most of the wineries (30 total) lie within the Ramona Valley, so your options are plentiful. A local favorite, Milagro grows all its grapes on its own estate, featuring whites, roses, and reds throughout the year. Enjoy a stroll through their boulder-strewn grounds with your favorite person while sipping a flavorful glass. If time permits, don't miss the Camel Dairy Oasis on the way in or out!
Carruth Cellars. You don't have to travel out of the city to go wine tasting here! By sourcing grapes from central and northern California, Carruth Cellars makes and brings great wine right to San Diego. Their main winery is in Solana Beach but they also have locations in Little Italy and Carlsbad. Charcuterie menus are available at each location.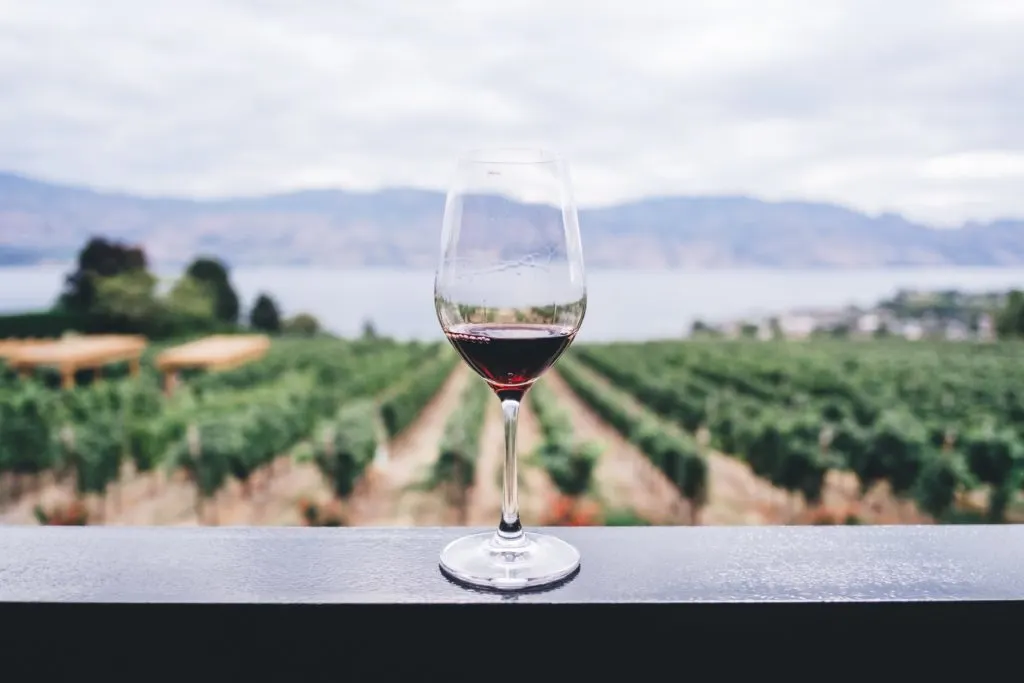 Craft Beer Heaven
Pizza Port. One cannot enjoy a San Diego date night without a craft beer. If beer isn't your thing, maybe pizza is! Pizza Port has three locations in the San Diego: Carlsbad, Solana Beach, and Ocean Beach. Their laidback style captures the classic surf town personality. With varying brews from one location to the next, check out what's on draft before heading over.
Stone Brewing. Hands down, Stone Brewing is the most well-known brewery in San Diego. You really can't go wrong with a trip to their flagship Escondido location. The giant fire pit, gardens, and restaurant alone are just as impressive as their beers. Grab your best beer-drinking partner and come hungry and thirsty! They also have a bistro and gardens at Liberty Station and tap rooms in Oceanside, on Kettner Boulevard, on J Street, and at the San Diego International Airport.
Ballast Point. Another heavy-hitter in San Diego craft beer world is Ballast Point, known for their Sculpin IPA. Find their biggest brewery and restaurant, complete with with indoor and outdoor seating and outdoor games, in Miramar. To see where it all started, visit the more intimate Home Brew Mart. If you are downtown, stop by their taproom in Little Italy.
Blind Lady Ale House. Did you know pizza and beer is a thing? Well, it sure is here! The Blind Lady Ale House doesn't brew their own beer but they have a fantastic collection of local craft beer. Their unique building is worth a visit on the trendy Adams Avenue neighborhood in Normal Heights.
Eppig Brewing. Headed up by Stephanie Eppig and her husband, Todd Washaw, Eppig Brewing gets its name—and roots—from Stephanie's great-grandfather, who had originally founded a brewery in Brooklyn, NY. Featuring German-style beers, this place is steeped in tradition but also embracing innovation. What could be more inspiring for a fun date? Visit their headquarters in Vista or their second location in Point Loma.
***
See more Cali fun: