Looking for romantic things to do in San Francisco for couples?
Look no further! SF is such a cool city for couples as there is seriously a tonne of cool activities for couples.
Whether you want to spend your days chilling at a Japanese Tea Garden or going for a romantic trip on a boat house – we have you covered with the most romantic things to do in San Francisco at night for date night and also during the day! The most romantic spots in San Francisco right here.
Things to do for Couples in San Francisco
Japanese Tea Garden. Serenity greets you and your lover as you walk through acres of the lush, calming, tranquil garden. In the center of San Francisco's Golden State Park is probably the most beautiful garden you'll ever see. You two can walk hand in hand, take a few romantic memorable selfies and stroll down to their tea garden for traditional Japanese snacks and herbal tea.
A great place to go on a SF anniversary trip!
Stow Lake Boat house. A romantic date night at a boat house equipped with American-made row boats, pedal boats, and electric pedal boats. They even have benches throughout the lake to enjoy a quiet talk or to watch others row away. If you want to make your date extra special, rent out their hall for a private meal and let the staff cater to you both.
Garden of Shakespeare's Flowers. Oh Romeo, oh Romeo. Where art thou Romeo? This part of the garden is in Golden State Park. Filled with flowers mentioned in William Shakespeare's play. Under each flower is a quote he associated with the beautiful buds and makes for a romantic walk and sit in the park. Recite a few lines from the play and act it out if you're up to it. This time you can choose a happy ending.
Top of the Mark. For over 80 years this hotel has been serving cocktails and light appetizers on their rooftop on the 19th floor to some of California's most prestigious visitors. Watch the sun set, sip on some champagne, and go to your hotel room once you two have fallen in love.
House of Prime Rib. Known for the most decadent, aged beef in California, locals love this place. Their beef is aged for 21 days, cut tableside for appetites of all sizes. Accompany your aged prime rib with some wine and sit next to the fireplace with your date. After you two go through a few glasses of cabernet sauvignon, things should begin to heat up between you two.
Water Bar. The water bar is the ideal place if you're looking to get to know someone, or if you two are already in love. This bar and restaurant sits on the bay with a perfect view of the water. They offer the entire second floor for private dining and even have the Bay Light show. You can donate and dedicate a light to your date.
San Francisco Champagne Society. You can fancy things up and show your date you have class, by becoming a member of SF champagne society. The prices start at $75 and goes up to $500. You get to try a variety of wines and cheeses in an intimate setting. This is members only, so you two can be a part of an exclusive part of California.
Pellegrini Olivet Lane. Take a tour in one of San Francisco's oldest wineries. Family owned for four generations. They offer various levels for tours of their facility. If you become a member, you get free tours and wine tastings with up to four guests. You two can make it a double date.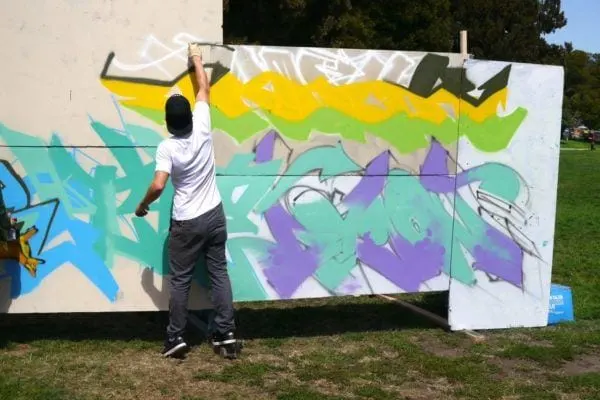 Unique romantic things to do in San Francisco at night
The Interval. If you love to read, talk about time travel, or just drink around a bunch of intellectuals to have their genius rub off on you, this bar/coffee shop/museum/library is perfect. Grab a cup of coffee or expresso and listen to one of their live lectures. Or maybe you're more of a gin and tonic at the bar type of person. For a more private affair, you can reserve the entire bar to make your date night even more special.
Alcatraz Prison. The sound of going to prison sounds enticing to some. So much so, they created a tour of the infamous Alcatraz prison. Located on a secluded island off the shore of the San Fran Bay, hundreds of people visit there. Some visitors were temporary and some a little more permanent. Grab your tickets for your tour.
The Escape Game. 60 minutes isn't really a long time unless you're trapped inside of a room and can't get out! Not really, the doors aren't really locked. But the thrill of finding clues, and solving the mystery is cool. Out of the two of you, which is smarter?
Good Vibration Museum. Getting your rocks off never sounded so good! With hundreds of vibrators from the early 1800's to now, see how our forefathers got down and dirty.
Museum of 3D Illusions. Have you ever wanted to get eaten by a crab the size of the golden gate bridge? Or how about fly away holding hundreds of colorful balloons? No, just me? Well, here you can take tons of pics and experience all these things, or the illusion of experiencing it. They also have a Smash It area where you write your negative emotions on a plate and throw it as hard as you can at a wall. Release those negative vibes.
Audium. Have you ever wanted to just sit in darkness and submerse yourself in the sounds around you? This sound auditorium offers a room that allows you to engulf yourself in sounds that resonate with your conscious and subconscious mind. It could be ancient primordial tones, thunder and rain or variations of drums and symbols. You and your date can enter new realms of sound at this one-of-a-kind sound experience.
Exploratorium. Science, Art, and Human perception all wrapped in one amazing experience. This Exploratorium has hundreds of interactive and educational exhibits. Now, they do require that you are fully vaccinated before visiting as a heads up. So, if you're up to date on the latest Covid-19 shots, then you and your date can walk and talk for hours on end.
The Magic Bus Experience. If you love far out tours, where you and your date can have peace and love with flowers in your hair, then take a ride on the psychedelic magic bus tour. For two hours you can time travel to the 60's and see what it was like during Woodstock. Slap me some skin!
The 90's Experience. The era of Slinkys, boom boxes, land line phones and some amazing music. Now the fashion, not something I'd like to remember. But if you loved the 90's just as much as the next person, this is where you need to be! Even if you and your date were born in the 2000's, you get to see how much fun the 90's was.
Red Hot's Burlesque Show. Playboy said this is the perfect place to take your girlfriend. So, even if you two are just starting out, this show is highly recommended. Sexy, sultry, exiting burlesque ready for you to join in.
Free activities for couples in the Bay area
Black Sands Beach. A part of the Golden Gate Recreational Area, this beach is perfect for all the beach lovers out there. If you love beaches with black sand to sink your toes into, then this is where you need to be. Now keep in mind that to the west of the rocks, clothing is optional. But if you two like to try things nude, then go ahead and strip.
Billy Goat Hill. When you think of views, Billy goat hill has them! Climb the steps in the trail that leads to an amazing mountain top view under a huge tree. Bring a blanket, some food and finish it off by swinging on the tree swing.
Golden Gate Archery Range. Let's see if your aim is good enough to aim right for your dates heart. This archery range is completely free and operates on a first come first serve basis, so get there early and try for a bullseye!
Illuminate SF. 17 neighborhoods, thousands of lights, and over 30 plus artists showing off their best work. Illuminate SF is an event where the lights steal the show. Take a tour through each neighborhood, take pics, and see which light/art show you like best.
Lovers Lane Trail. All you need is your legs and a date. Walk this trail made for lovers or soon to be lovers. Keep your eyes open for an art exhibit called Wood Line done by local artist Andy Goldsworthy, located in the eucalyptus forest on the trail.
Legion of Honor. There's nothing like free date nights and if anyone tells you differently, they're lying to you. On select days you can visit this museum for free! Yes, free! They have exhibits featuring European art, ancient art and 3d art collectibles. They also offer various events and organ concerts.
Amoeba Music Store. Now, unless you want to pay for records, cd's, merch, and other things, then this date night is another freebie. You're welcome. This music store offers various types of music from popular artists we all know, to indie artist on the rise. They're also the hub for free live performances too.
Randall Museum. This museum is focused on the environments and sciences of the San Francisco Bay area. They offer classes for adults and children in STEM, art, wood shop and more. They also have a café if you two get the munchies.
Clarion Alley. A block filled with over 200 murals and graffiti from various artists. This project was started back in 1992 as an expression of artist rebellion for the freedom and rights of people of Central America. If you love eclectic art, graffiti, and murals, then take a walk down this block and maybe make a donation towards the foundation to keep the murals going.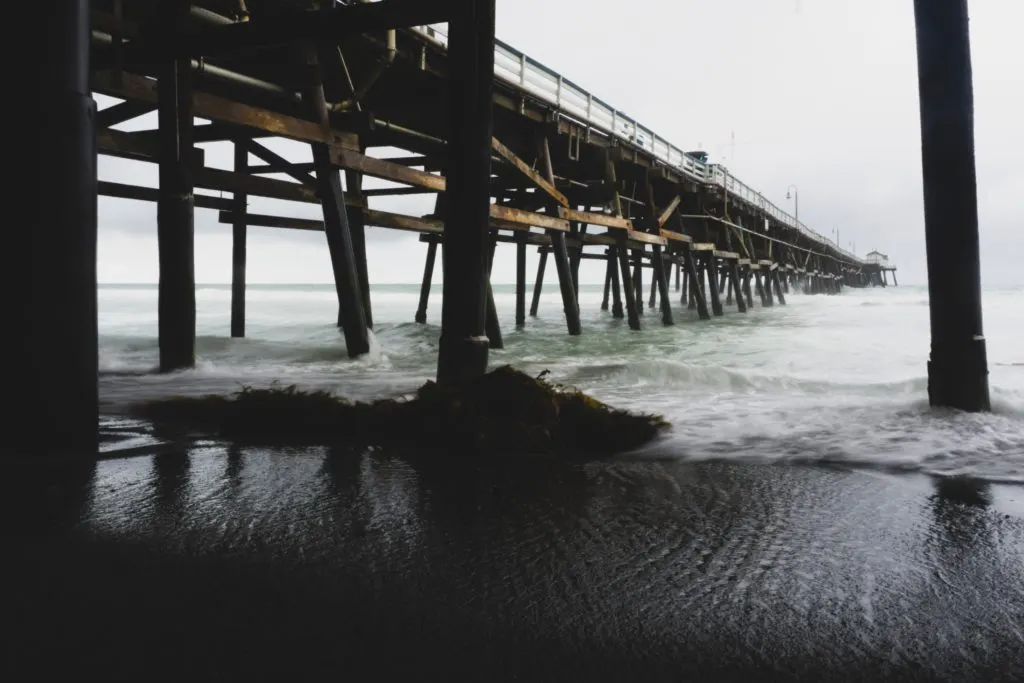 Cheap Date Ideas
Magowan's Infinite Mirror Maze. Just like these mirrors, your budding relationship is full of infinite possibilities! Filled with black lights, color changing mirrors, and hopefully an exit, this date night will have you two lost in one another's reflection.
El Techo. Ready for some Latin American street style eats from a roof top? This restaurant is perfect for date night. With Coctel(spirits) and comida(food), your date will fall in love with you sipping cocktails watching the sunsets.
Off the Grid. Going off the grid just got more interesting. Not literally, but for your appetite's sake, you might not want to share these amazing eats. You and your date can follow the Off the Grid food trucks schedule and pop ups and enjoy some secret location grub!
The Detour. It seems like this place knows exactly what adults like to make them happy. An Asian/Californian menu, a bar, arcade games and board games! Retro modern and chic! All adults love to tap into their inner child occasionally, or every weekend for date night. They even have free play on certain days of the week.
The Royale. Almost every artist and musician visit this bar. It's well known in the local and artists hang out spot. They offer free live shows every weekend. And if either of you has a canine companion, they're welcome to sit and drink with you too.
Center for the Books. Hundreds of books, that cover various topics. In business and in the heart of San Francisco for over 25 years. They also offer in person and virtual workshops. So, if you and your date can't make an in-person workshop, you two can enjoy from home.
Romantic Places to Go
Dough. Looking for a laid back, casual date night? Dough may be the perfect chill spot. With a menu full of pizza pie options to choose from, you two will be rolling in dough. Get it? Rolling in dough? Ok, just go and try their pizza out.
Farmers Market at Ferry Building Market Place. Every Tuesday, Thursday and Saturday at the Ferry building brings out more than your typical fruits and veggies grown by local farmers. On Thursdays and Saturdays, the market offers a variety of fresh artesian meals and other hot foods. They also offer cooking classes and more!
Church of 8 Wheels. You and your date can roll hand in hand to this church turned roller disco hall. The offer adult skate night for ages 18 and over. If you're not wheel friendly, they also have skate lesson a few days out of the week.
Levi's Stadium. Ok, so it's third and ninth with only 10 seconds left in the game. The 49ers have only one chance to run the play and get the touchdown. They just called a time out and only have 30 seconds to determine which play is best to win it all. If you want to know who won the game just grab some tickets, fill up on beer and cheer for the home team. Or whoever you want to win.
Chinatown. Outside of Asia, San Francisco has the largest Chinatown. From hotels, to restaurants, to historic buildings and more! Get a taste of old and new China in North America.
Black Hammer Brewing. Tell the bartender to line every beer they have on the counter and get ready to chug a lug. This unique warehouse turned brewery is loved by all San Francisco natives. Beer and free wifi! I hope you and your date can drink!
Alchemist bar and lounge. According to this bars motto it's an "experience for all your senses". And this couldn't be truer. With a garden for outdoor dining filled with lights, a modern/urban indoor seating and bae area with a private upper deck for entertaining and drinking. Alchemist bar and lounge has all the right ingredients for a fun filled date night.
Kara's cupcakes. If you have a sweet tooth, then this is the ideal place for a date. Get some sweets with your sweetie. Everything is made in small batches daily to guarantee freshness. I heard she's got some of the best cupcakes and cookies in San Francisco.
Mission Bowling Club, bar, and restaurant. If you're the type that likes to eat, bowl and drink, I suggest you make some reservations here. They offer brunch on the weekends, a full cocktail menu and outdoor seating and eating. Oh, I forgot, inside they have a bowling alley. Hearing about food and drinks got me excited.
Urban Putt. There are so many things to do in San Francisco. Anytime you have mini golf and drinks involved is a good time. This place has dozens of mini golf courses for you two to play and see who can really stick it to the green.
The Fillmore. Put on some comfy shoes, loose jeans, and get ready to dance the night away. Enjoy a live concert at The Fillmore and sing until you lose your voice. You two can get to know one another as you cut loose and enjoy a night filled with music.
The Marrakech Magic Theatre. This isn't your average pull a bunny out of your hat trick. It's a comedic, quirky magic show. The owner at this bar and restaurant just so happens to be the headlining magician. If you're lucky, he might make your bill disappear!
Omakase. Serving some of the best sushi in San Francisco, maybe even California. The owner gets fish shipped directly to the restaurant three times a week all the way from Tokyo. That's what I like to call guaranteed freshness. The also offer private booking, so you can reserve a table ducked off from the crowd with the sushi chef at your disposal. Upscale sushi, wine, and sake.
Adventure and outdoor date ideas in the Bay area
Aquarium of the Bay. Located in historic San Francisco pier 39, this aquarium gives you an up close and personal look at all the sea life the bay has to offer. You can even explore hundreds of sea creatures hidden beneath the bay, a variety of jellyfish and even a touch pad where you can meet, greet, and rub on some sharks. Well, maybe watch other people touch them.
House of Air. Looking for a good workout or an adrenaline rush? House of Air offers both! For all the adrenaline junkies looking to elevate their heart rate, jump over to the best trampoline, dodgeball, and rock-climbing arena in San Francisco.
Forage SF. You and your date go for a hike and get lost in the woods and need to survive until rescued. What will you do? Well, in case you wanted to learn survival skills and what you can and can't eat in the middle of the woods, San Fran offers Forage! This tour has a professional guide on foraging for wild mushrooms and seaweed and even methods on finding clean water. Survival of the fittest!
Mar Vista Stables. Whether you're a beginner or an expert equestrian, you'll love riding down to Thornton State Beach and enjoying the views of the Pacific Ocean. You may see some dolphins or a few seals along the way. If you two love the stables, you can always go back and get some one-on-one lessons.
San Leandro Rifle and Pistol Range. Whether you're a newbie or experienced shooter, you can enjoy shooting indoors or outdoors at this gun range. Offering still or moving targets, you can try to impress your date. They also have different clubs you two can join to become regular members of the range. Bullseye!
**
See more Cali Fun