Looking for romantic Things to do in Seattle for couples?
Look no further – no boring indoor date ideas here! We have you covered with the very best Seattle vacation spots for couples here. Whether you just want to chill out and watch a movie, or want an action packed date with your SO – we have the best romantic attractions in Seattle here for you!
Seattle CityPass. In Seattle for a while? Get a Seattle CityPass. You can use the pass to visit the Woodland Park Zoo, Seattle Aquarium, Space Needle, Argosy Cruises Harbor Tour, the Museum of Pop Culture, the Pacific Science Center, and the Chihuly Garden and Glass.
50+ Romantic Things to do in Seattle for Couples
Movie Theatre: Are you in the mood for a movie? Try the AMC Pacific Place 11 or the Regal Meridian. For an awe-inspiring Movie experience visit one or both of the IMAX theaters at the Pacific Science Center. If you enjoy Art Films, Foreign Films, or Classics check out the SIFF (Seattle International Film Festival) Cinema.
Forget AirBnb: Stay in a romantic hotel with hot tub in room.
Performing Arts Theater: Check out any of the following theaters for a great time. Visit the Seattle Repertory Theater for an inspiring performance. The Book-It Repertory Theater is an award-winning theater run by a non-profit dedicated to transforming great literature into great theater. For a Unique type of theater try On The Boards. If you enjoy Ballet or Opera, then Marion Oliver McCaw Hall at the Pacific Science Center is where you want to go. The ACT Theater is known for its plays that deal with contemporary issues. The 5th Avenue Theater is a Seattle Landmark and one of the most popular theaters for Broadway shows as well as others. The Paramount Theater, Moore Theater, and Neptune Theater are all run by the Seattle Theater Group, a non-profit devoted to promoting the arts. Another great option is the Taproot Theater Company.
Enjoy some laughs at Club Comedy Seattle or Laughs Comedy Club. If you are dining in the Capital Hill area, take a stroll on over to Club Comedy Seattle for some after dinner entertainment. Looking for some dinner with your comedy? Try Laughs Comedy Club.
Sip and Paint Night. There are many wonderful places to choose from. Like a place with a fun name? Try BrushCapades. Searching for a Cosmic connection? Try Painted Cosmos. Looking for lots of variety and options? Try Uncooked Canvas. These fun events can be scheduled for a private date or take a group class with other couples. Drink Wine, Eat Food, and Paint!
Romantic Spots for Couples in Seattle
Visit the Woodland Park Zoo. If you love animals, take a trip to the Woodland Park Zoo. Pick up a map at the entrance and wander the different regions. There is plenty to see here. Make it a whole day and grab some food in the food court or bring a small cooler and have a picnic on the lawn. One of the best couple things to do in Seattle.
Visit the Seattle Aquarium and the Seattle Waterfront. If you love sea creatures take a trip to the Seattle Aquarium. Make a day of it and visit the Waterfront afterwards. Grab a quick and cheap lunch at Ivar's Fish Bar. Looking for something a little more romantic, grab some lunch or dinner at Anthony's Restaurant.
Full Tilt Ice Cream Bar. With four locations around Seattle there is bound to be one of these awesome Ice Cream Bars near you. Stop by on a Summer day for some ice cream. Check out their arcade and pinball machines for a little game time. The music makes a great atmosphere to drink some of the finest Northwest Beers or a delicious soda.
Visit a Brewery. Just want to visit one Brewery in Seattle? Check out The Pike Brewery in Pike Place Market. Here are some other Great Local Breweries to try:
Visit a Winery or two (or more). Check out Seattle Wine Tours for a lovely collection of tours of local wineries. Another great option is the Seattle Wine Tasting Shuttle. Sit back and relax as they drive you around for Lunch and Wine. Looking for a tour of a single Winery? Here is a list of local wineries you can visit!
Romantic Restaurants in Seattle
The Pink Door. This quaint restaurant in Post Alley serves a delicious mix of Seafood and Italian. This restaurant is a Seattle favorite for romantic dates.
The Corson Building. This is the ideal place for an intimate dinner. Seasonal dishes are served Tapas Style with a changing menu of options. Don't know what to get? Order the Prix Fixe and share. A Quaint restaurant in a remodeled 1910 house.
Shaker and Spear. A mix of local ingredients and fresh seafood creates a uniquely Northwest menu. This 65-year-old restaurant continues to keep their atmosphere of edgy, vibrant modernism. Their partner restaurant and bar, Pennyroyal, is another great choice.
Barrio Mexican Kitchen and Bar. Enjoy traditional Mexican foods or order one of the many menu items with a modern twist. This dim, but stylish, restaurant offers the perfect intimate and romantic meal. With Brunch, Happy Hour, and Dinner there is something here for any time of day. Looking for another delicious Mexican restaurant? Try Pablo y Pablo. With a name referring to two famous artists, Pablo Picasso and Pablo Neruda (poet and writer), it is no surprise that this restaurant is a great romantic dinner date.
Spinasse. This cozy and rustic restaurant serves high-end Italian food out of an open kitchen. Sit back and sip your wine (or other drink of choice) and watch food come and go. Don't be afraid to order something because you saw someone else receive it and it looked good. You are sure to love whatever you order. All pastas are made in house and fresh!
Single Shot. This small, 1920s style restaurant boasts a delicious mix of American Favorites, from Pork Chops to Fried Chicken. With unique cocktails this is a great choice for a Happy Hour Date, Dinner, or an after-dinner drink.
Copine. Enjoy a meal at this quaint restaurant. With an open kitchen and a spacious light filled room this small but elegant restaurant is delightful. They put a delicious French spin on local ingredients for a high-end dining experience in a comfortable space.
Noi Thai. If you are a fan of Thai food this restaurant is a must for date night. Elegant and beautiful Thai decorations makes this spot unique. It isn't just beautiful decor either. The food is as beautiful as it is delicious.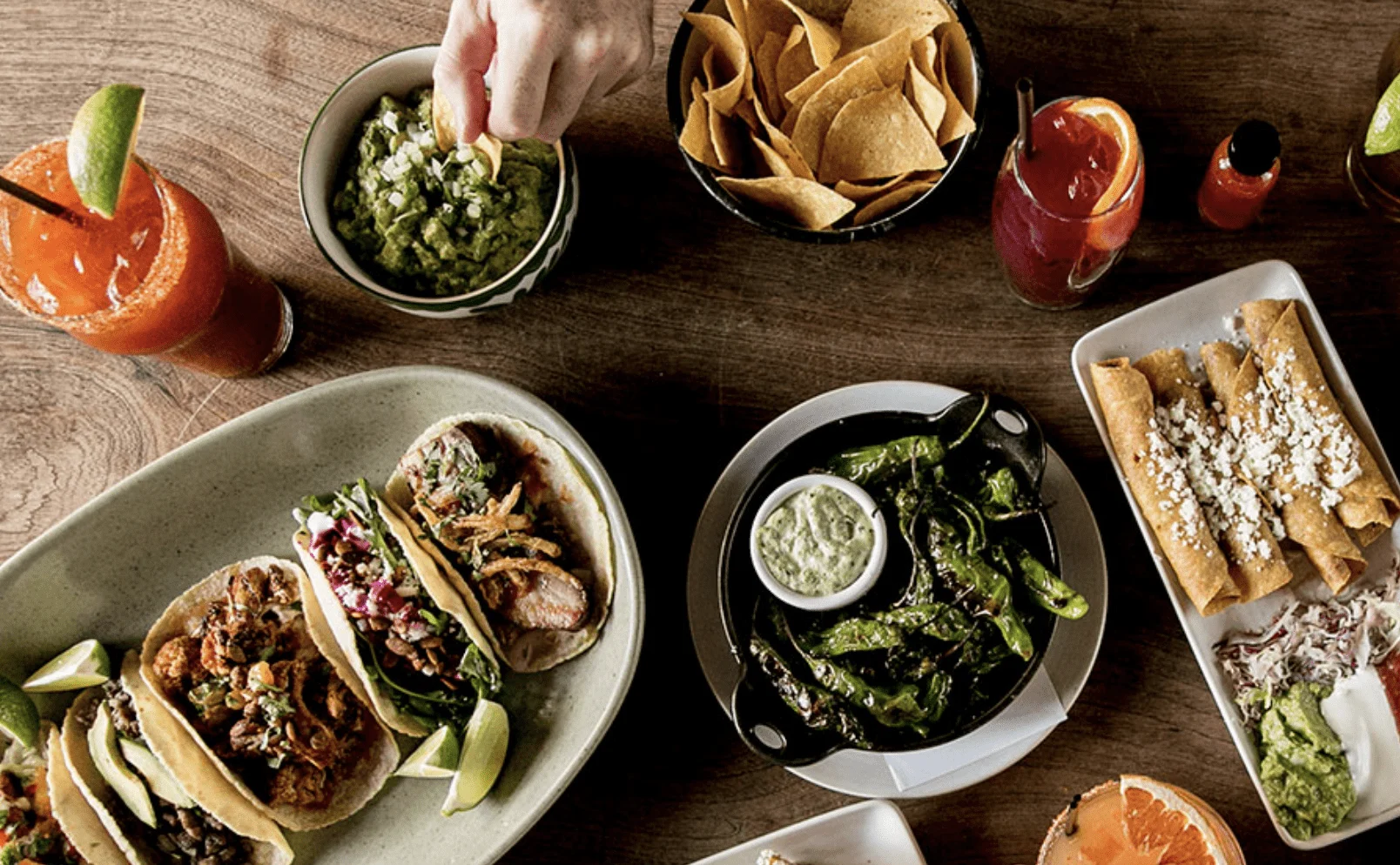 Cocktail Bars in Seattle
Mr. Darcy's Wine and Cocktail Bar. Enjoy a after dinner cocktail or a late-night snack with a drink at Mr. Darcy's. The dim, intimate interior with a good mix of rustic and old-world elegance makes this bar a hit, especially for fans of classic literature.
Rumba. Enjoy a cocktail and some small bites at this 1950s island style bar. With over 200 different types of rum, you may want to ask your server for a recommendation.
Canon. Enjoy the 1920s ambience while you sip from 1 out of 4000 labels available at this bar. Enjoy fun and unique cocktails along with a delicious assortment of small dish offerings.
Needle & Thread. If you love history, let this unique Tavern take you back to the times of Speak-easies and prohibition. While the food and cocktails are both traditional and modern the decor gives the atmosphere of going back in time.
Coffee Shops in Seattle
Storyville. Storyville Coffee has three great locations you can visit. All locations boast warm, inviting interiors of wood. With a delightful mix of old-world elegance and modern design these coffee shops are a perfect Coffee Shop Date.
Sugar Bakery and Cafe. Looking for coffee and a small meal? Check out the Sugar Bakery and Cafe. Enjoy coffee from local roasters and fresh baked goodies and sandwiches. The modern interior and large open space are perfect for a fun coffee date.
Sip House. If you're looking for a unique drink this is the place to go. With a love of coffee and tea they are constantly creating and bringing new drinks to offer. A Modern open interior and large windows gives Sip House plenty of natural light for customers to enjoy while sipping their delicious drinks.
Victrola Coffee and Art. The modern interior gives the modern Italian coffee shop vibe. Since 2003 Victrola has been roasting their own coffee, so enjoy freshly roasted and ground coffee with a sweet treat or buttery croissant.
Moore Coffee Shop. This family owned coffee shop offers breakfast and lunch as well as delicious drinks. They are known for their latte art so if you enjoy those little pictures this is the best place to go.
Cheap or Free Activities for Couples in Seattle
Pike Place Market. Looking for a fun date that does not cost too much? Take a walk through Pike Place Market and down to the Waterfront. Enjoy all the sights and sounds, smells and even flavors (since some venders have samples).
Picnic in the Park. Seattle boasts a multitude of wonderful parks. Top of the list are Greenlake Park, Discovery Park, Denny Park, and Gas Works Park. There are many other options. If you're headed south check out Puget Park in West Seattle or Seward Park on Lake Washington. Make your picnic at home or pick it up from your favorite restaurant.
Flatstick Pub. Enjoy drinks and food at this reasonably priced Pub. What makes them unique? They have a miniature golf course in the Pub. Play some golf before, after, or even during your meal. Serving Local Craft Beer and with different menus at each location.
Watch the Sunset at Golden Gardens. Any local will tell you that the sunset at Golden Gardens on a nice day is breathtaking. Pack a picnic basket or order food to-go and head over for an evening stroll on the beach and a beautiful evening sunset. With hiking trails and beaches there is something here for everyone to enjoy. One of the most romantic places to go in Seattle.
Sing your Heart out at Rock Box. Love to sing? Check out the Rock Box. Sing your heart out at this Japanese style karaoke bar. Serving a variety of cocktails and Japanese fusion food this bar is affordable and fun.
Unique Dates in Seattle (feat. the Best Tour)
Hot Tub Boat Ride on Lake Union. Enjoy a warm hot tub date while sailing on Lake Union. With easy navigation and plenty storage space for food, this delightful and unique experience is worth the cost.
Neko Cat Cafe. If you or your significant other love cats head over to the Neko Cat Cafe to drink coffee, wine, or sake and get some kitty love. Other Cat Cafe options include: Seattle Meowtropolitan (which offers cat yoga as well as food and drink), and Kitty Korner Cat Rescue and Lounge (no food here but lots of cats to love).
Take a Tour of the Theo Chocolate Factory. If you like chocolate this unique experience is a must. Learn all about chocolate from tree to bar. Sample freshly made chocolate and enjoy browsing the gift shop after the tour.
Take a Tour: Ghost Tours. Seattle has a few great ghost tours. The most well known are the Ghost Tours in Pioneer Square. Other great tour options are: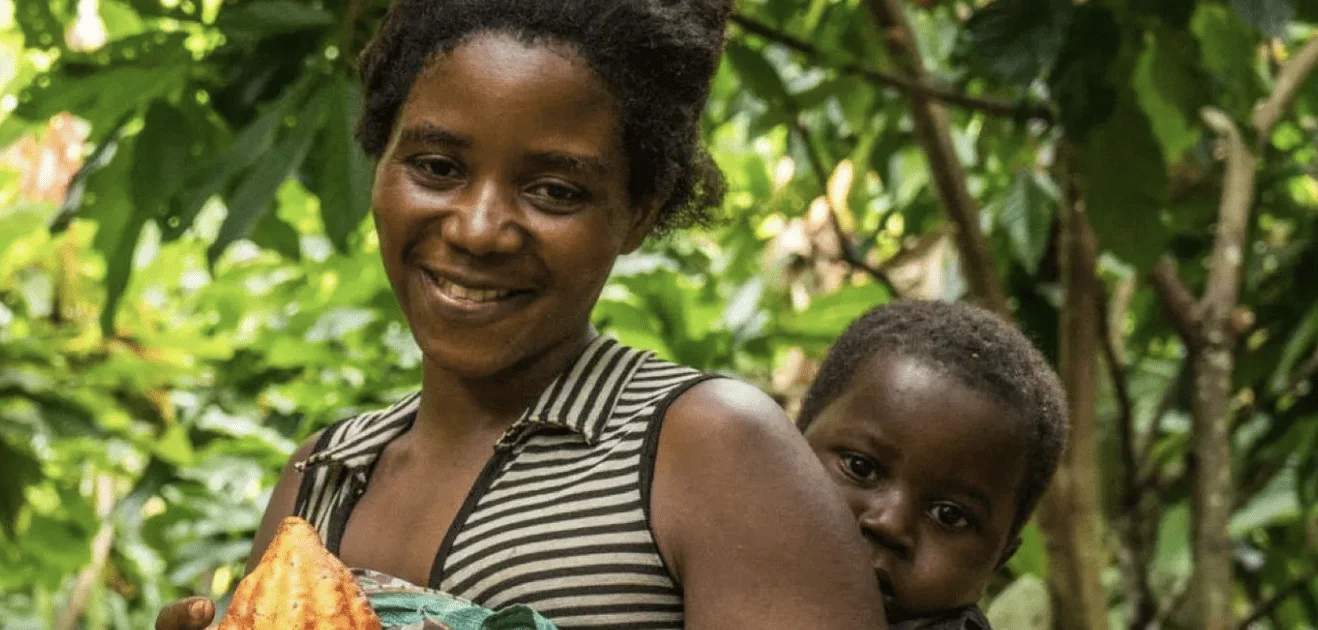 Get "Cultured" Weekend Fun in Seattle
Seattle Art Museum. Visit the Seattle Art Museum, popularly known as SAM, and spend a day wandering around the exhibits. Grab some lunch in the museum cafe. Always check out the temporary exhibits, they cost a little bit extra, but are worth it. With interesting and often unique art.
MoPop (Museum of Popular Culture). Visit MoPop if you are a fan of popular culture and music. They have everything from music exhibits to their popular Sci-Fi exhibit. Keep up to date on their changing exhibits so you don't miss anything.
MOHAI (Museum of History and Industry). Want to dive into Seattle History? visit MOHAI. On South Lake Union you can walk around the park nearby before or after your visit to the museum. A few blocks away on Mercer Street you will find food trucks of all kinds during the lunch hours. Free Tickets are available for the First Thursday of each month.
Wing Luke Museum. Visit the Wing Luke Museum for a taste of the Pacific Islander and Asian Immigrant Experience. Learn about the history of Asian and Pacific Islanders in America, most specifically the USA. Located in the International District of Seattle, it is close to some of the best Asian dining.
Pacific Science Center. Visit the Pacific Science Center and see all the exhibits or an Imax movie. Grab some lunch at the food court or the Collections Cafe at the Chihuly Glass Museum.
Outdoor Romantic Things, Places & Activities In and Around Seattle
Visit Snoqualmie Falls
Stroll through Discovery Park or watch the Sunset at Golden Gardens. Pack a nice picnic and take a stroll through a local park. Watch the sunset from Golden Gardens.
Take a Bike Ride along the Burke-Gilman Trail. If you enjoy biking head out to the Burke-Gilman Trail. You can bike all the way from Golden Gardens to Woodinville. Looking for more bike trails? Here is the official list.
Go Skiing. If you like to ski there are a number of good Washington Ski areas.
Day Trips and Weekend Getaways
Take a Ferry
to Vashon. Take a walk on the beach. Go for a bike ride. Walk around downtown Vashon. Stop in at a restaurant. Go Kayaking. This is a great day trip. Or Visit a winery, there are two: the Andrew Will Winery and the Palouse Winery.
to Bainbridge. Explore the beaches, parks, and trails. Go kayaking. Visit the forts and museums. Wander around Downtown and grab a delicious meal or two. Make a day of it or take a romantic weekend get-away.
to Bremerton. Make a day of it or take the whole weekend. Bremerton is fairly large and right next to Port Orchard. Take a drive and visit Poulsbo, this quaint little town is off the beaten track but worth the visit.
to Whidbey. Stay in the Captain Whidbey Inn. Go on a Zipline Adventure. Go kayaking. Take a scenic drive. Wander through downtown. Walk through a park or on the beach.
to the San Juans. Explore the beauty of these Pacific Northwest Islands. With hiking trails, beaches, quaint little towns and excellent restaurants, there is plenty to do and plenty to see.
Visit Orcas Island and stay at the Forest House. Or explore all Washington hotels with jacuzzi in room.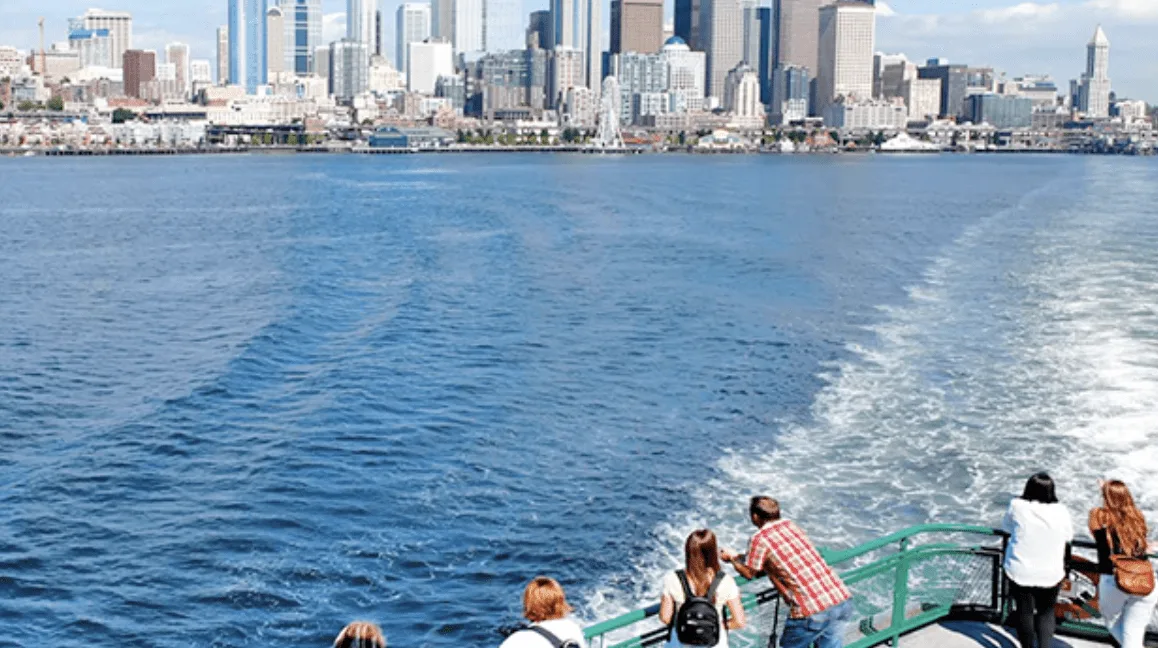 ***