Looking for fun Sacramento date ideas?
Whether you are a local or a tourist looking for romantic things to do for couples in Sacramento, you will be sure to find something new and exciting to do this weekend within this list of 73 amazing date ideas in Sacramento.
Sacramento Date Ideas
Fun Romantic Things to do for Couples in Sacramento CA
Smash Sacramento. Couples can release all of their pent-up energy in this "anger release room". A new and exciting date idea, you can choose a package and get to let loose in one of their rooms, breaking plates, bottles, or even windshields.
Acoustic Sanctuary. This one-man band is a show with five to ten instruments playing at once. Starting at 8 p.m. on Thursday through Friday, this is a really unique musical and comedy experience.
The Painted Cork. If you want to try out your artistic talents while enjoying some wine and snacks, check out this 2 to 3-hour acrylic painting classes, where couples learn how to create canvas masterpieces while having fun. They now offer virtual parties, so you don't have to leave the comfort and safety of your home to enjoy their services.
Cali Glo Indoor Entertainment. This facility hosts laser tag and glow-in-the-dark mini golf for a fun night out. It makes for a great double date spot or a good choice for a rainy night.
Monster Mini Golf. This blacklight mini golf course also has an arcade and VR games for those looking to try something new.
Enchambered: Sacramento Escape Room. With themed rooms like Containment Breach (where you're locked inside a scientist's lab), Whispering Halls (a paranormal Victorian manor), or Skull Witch (a witch's cabin in a swamp), you are bound to have an interesting date night at this escape room location.
Sacramento Zoo. With over 140 animals like lions, kangaroos, and alligators to visit, this is a great spot for animal lovers. The zoo also has a carousel to ride, a Serengeti cyclone, the Kilimanjaro mountain climb, and a giraffe encounter. One of the best things to do on a date in Sacramento.
The California State Railroad Museum. This location is the home of the Polar Express! If you or your partner were fascinated by trains as a kid, or even if you still are, it's worth checking out this one-of-a-kind location. They have nineteen steam locomotives from the 19th and 20th centuries, plus exhibits on toy trains and the Chinese Railroad Workers of California.
Ride the "Screamer" at Scandia Family Fun Center. Scandia has something for everyone, from mini golf and an arcade to laser tag and batting cages. Their "Screamer" ride led to the park implementing a "No Shrieking" policy out of respect to their neighbors, so you know it has to be quite the thrill ride.
Ride the Sac Brew Bike. If you're looking to explore the city and enjoy some craft beers, look no further. Pedal around Sacramento on this trolley bike with friends and get a tour of all the hot spots around the city. They even offer a holiday light tour option.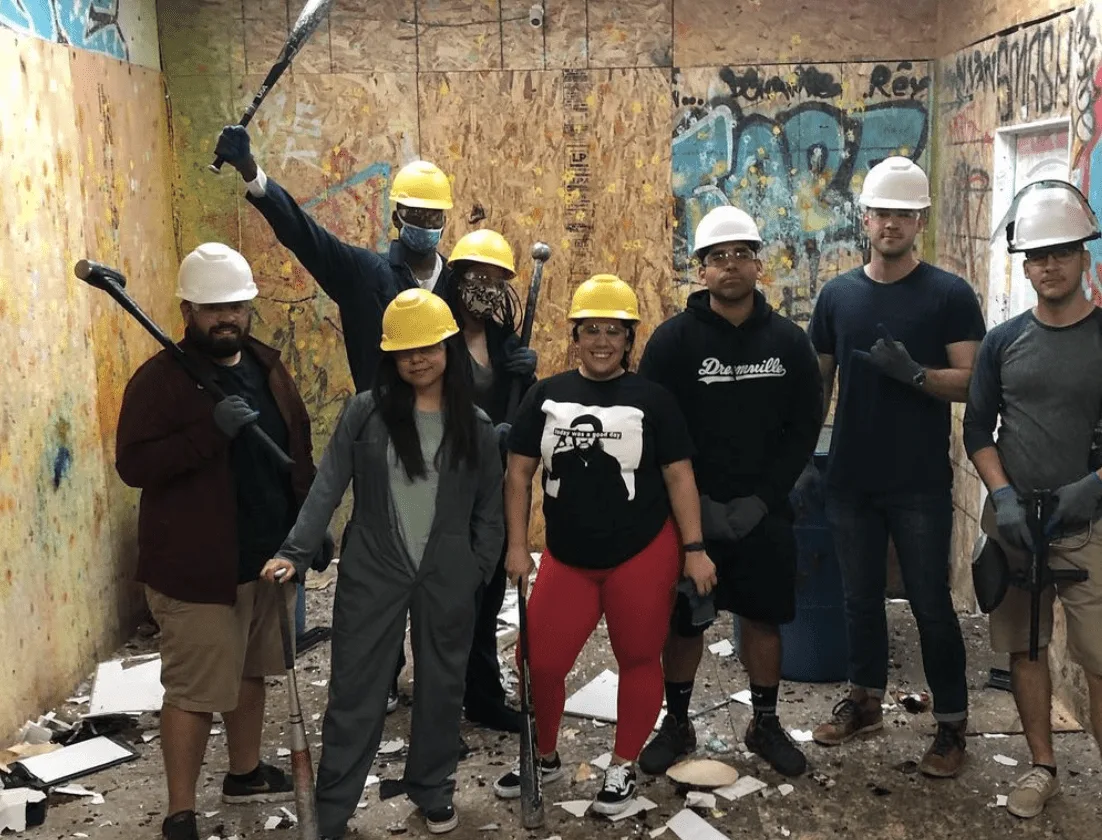 Romantic Date Night Ideas
See a Drive-In Movie. At the West Wind Drive In you and your partner can enjoy fully stocked snack bars, double feature movies, midnight screenings of major releases, and a mix of contemporary and classic films.
Sacramento Ballet. Lovers of dance and the fine arts should stop in a see one of these fantastic displays of true talent. Performances include both contemporary and classic shows.
Sizzling Sirens Burlesque Experience. If you're looking for a unique, risqué experience, you and your partner should definitely visit the Sizzling Sirens. They combine their burlesque shows with comedy, creating an interactive performance with great music that is sure to be memorable.
Rancho Bowl. This bowling alley is also a full restaurant and bar, if you're looking to get something to eat and have some fun all in the same place. They offer different bowling specials every day and also have a DJ at their bar six nights a week.
B Street Theatre. A home to live music, plays, comedy, and more, this theatre hosts both local and international acts, so there is bound to be something for every couple to enjoy.
Watch the Sacramento River Cats at Sutter Health Park. If you love baseball, go check out Sacramento's local team. Cheer them on while enjoying some classic ballpark snacks like popcorn, hotdogs, and more. Sutter Health Park is also a great location for concerts and festivals.
See a Show in a Historic Theatre. The Tower Theatre, which is over 80 years old , is a popular city landmark and a great place to catch a movie. The Crest Theatre shows classic movies, musicals, and concerts, and the Guild Theatre hosts lots of events such as a movie night and stand-up comedy hours.
Soak it up in a jacuzzi tub. There is nothing like a staycation! If you want an epic staycation in Sacramento you will want to add a jacuzzi tub. Here is our ultimate list of California Hot Tub Suites including our fav in Sacramento.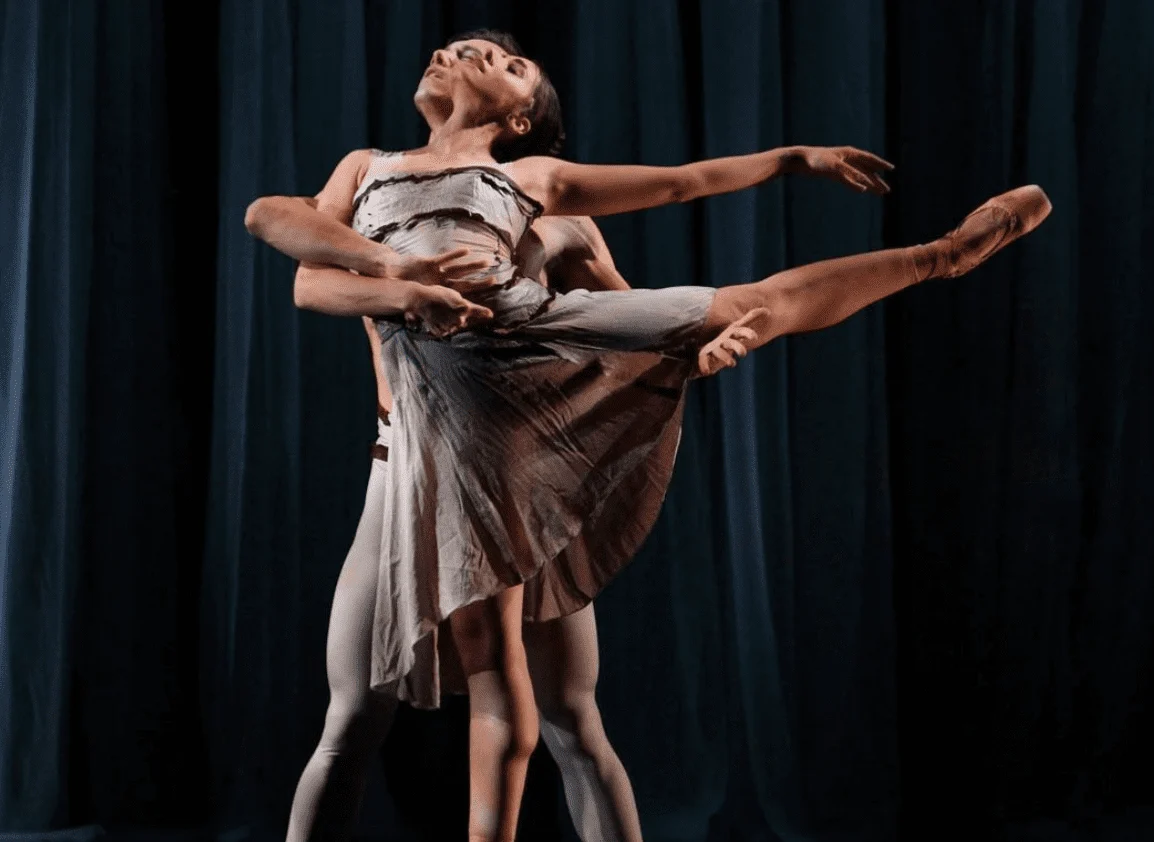 Unique Things to do in Sacramento
California Highway Patrol Museum. The CHP Museum is a place to honor the fallen heroes of the Highway Patrol. If you or your partner are into history, this is an interesting date spot that allows you to learn about the history of California's Highway Patrol, with memorabilia and exhibits highlighting female traffic officers and Homer Garrett, the first African American traffic officer.
Subtile Sculpture. This mesmerizing sculpture located along the Sacramento River Walk is covered in 34,000 mirrors, reflecting the landscape and the water. It's a great outdoor date activity for those looking to enjoy the nice day and admire some unconventional art.
Murder Mystery Train. This 2.5-hour train ride includes dinner and a show! While enjoying your three-course dinner, you are treated to a unique murder mystery experience while also getting the chance to admire the changing landscapes of the city.
Try Your Hand at Glass Blowing at Design with Fire. This working art glass studio also hosts private lessons for individuals and small groups. Couples can receive lessons on glass beadmaking, fusing, and blowing, as well as jewellery making. It's a great place to go to learn how to make a unique gift for your partner!
Tour the Capitol. Choose from either a docent-led or self-guided tour of these historic grounds, where you can admire the stunning architecture and learn about the history of Sacramento's lawmaking process. The grounds span forty acres of parkland and also include the famous World Peace Rose Garden.
Crocker Art Museum. This museum is home to numerous pieces of Californian art as well as European master drawings and international ceramics. If you or your partner has an appreciation for fine art, this is a great date spot.
Governor's Mansion. After being home to thirteen California governors, this mansion has been a public museum for nearly fifty years. It is open to the public for walking tours and is a great place for history buffs to learn more about the city's past while also admiring its beautiful design.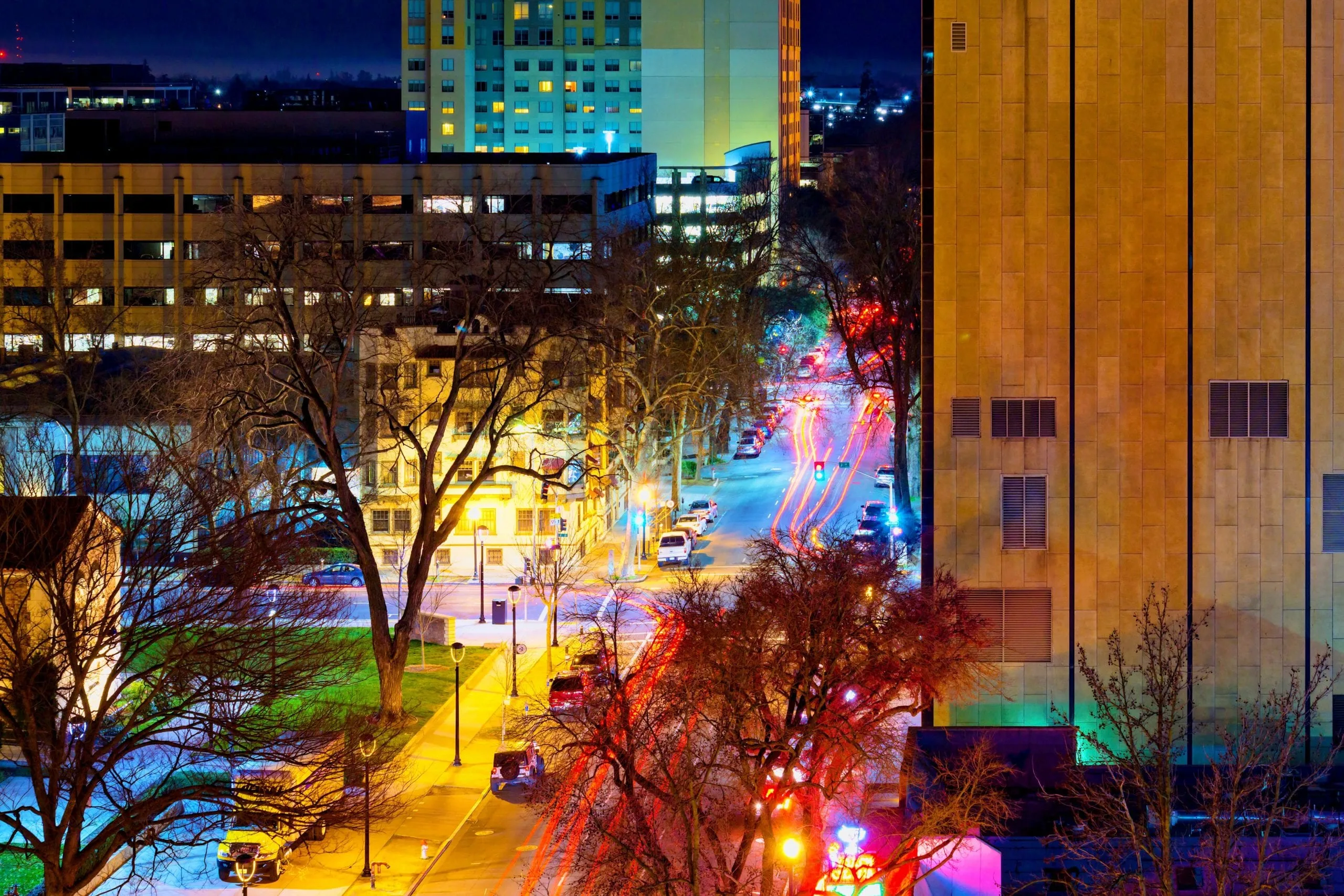 Sutter's Fort. This agricultural establishment is famous for its association with the Donner Party, California Gold Rush, and the formation of Sacramento. Couples can participate in an engaging scavenger hunt to discover artifacts and key pieces of historical information about the fort.
Old Sacramento Underground Tour. Similar to exploring catacombs, this underground tour explains how Sacramento buildings were lifted to avoid flooding in the 1860s and 70s. It's not your average date activity and is definitely something that couples will be talking about for a long time afterwards.
Sacramento Music Festivals. The city is home to many music festivals over the course of each year. The Hot Jazz Jubilee is an end of summer celebration and the Aftershock Festival has been home to rock legends such as Metallica, Seether, and My Chemical Romance.
Shine Sacramento. This coffee shop hosts live music, painting classes, and an open mic series. For those who prefer a more relaxed, lowkey dating scene, this is a great spot to visit.
California Automobile Museum. Car lovers, this spot is for you. Even if you aren't an automobile fanatic, this museum is still an interesting spot. They have over 130 vehicles to explore and is home to an intriguing exhibit on the history of cars in filmmaking.
California State Indian Museum. This museum holds a monumental piece of Californian history. Visit this spot to learn about the life and culture of the Indigenous peoples of California through photos, art, and treasured artifacts.
Scout Living Vintage Store. If you or your partner like vintage and antiques, you have to check out this store. Between art, furniture, and unique accessories, who knows what you'll find as you peruse these aisles?
Revolution Wines. This quaint spot uses locally sourced ingredients and grapes to create delicious food and wines. Enjoy a burger and a glass of wine for $20 on Thursdays, an all-day happy hour for members on Wednesdays, and brunches on Saturdays and Sundays.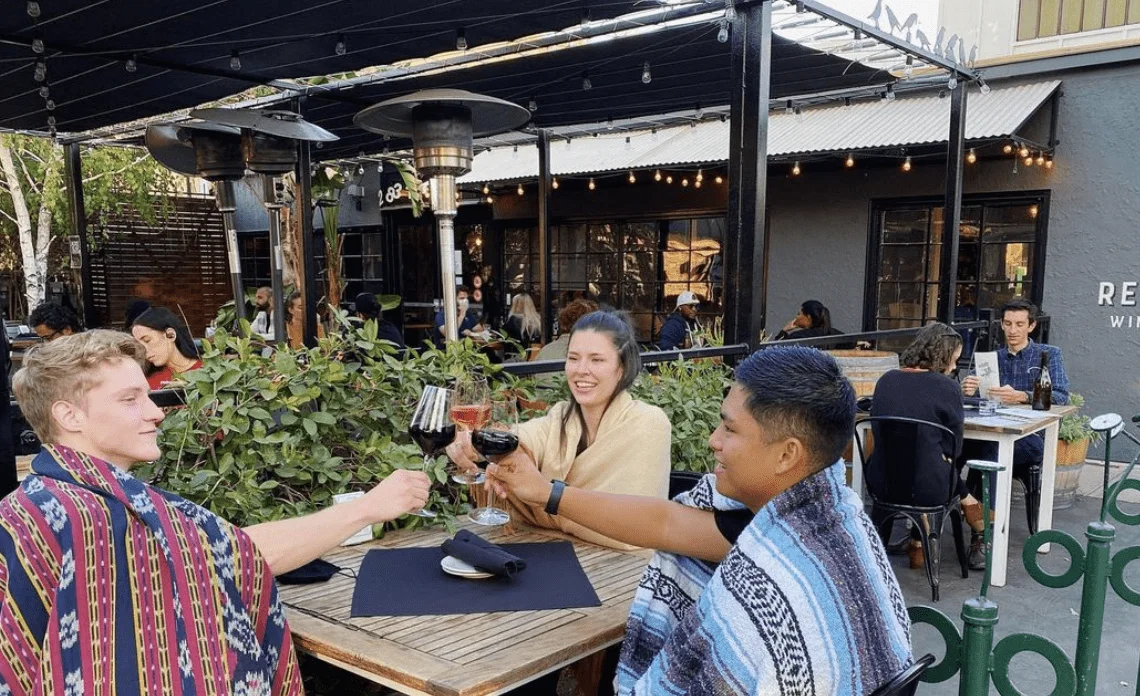 Romantic Restaurants, Bars and Cafes
Enjoy Some Waterfront Dining. At Alamar Restaurant & Marina, couples can dine on their outdoor patio with a view of the water. Stop in from their Gumbo Sundays! You can't beat the view of sunset on the water at Crawdad's River Cantina, which serves comfort food and craft cocktails. The Virgin Sturgeon is located on a converted barge and has been afloat since 1976. They have specials every day, so you're in for a treat no matter what day of the week you decide to pay them a visit.
Enjoy a Pancake Breakfast at Carol's Restaurant. This family business proudly serves hearty, delicious food for anytime of day. Open for breakfast, lunch, and dinner, with different specials every day, you can't go wrong with a meal at Carol's.
Club Pheasant. A family-owned business since 1935, Club Pheasant serves a blend of traditional Italian and American food in a quaint, rustic atmosphere. They have happy hour Tuesday through Friday from 4 to 6 p.m., with discounted beer, wine, and appetizers.
Drake's: The Barn. This outdoor gathering space is a great place for couples to end the week. They have a beer garden, pizzeria, and three stages that host DJs and live music.
Devil May Care Ice Cream. End the night with a treat and satisfy your sweet tooth craving with these handcrafted, small batch ice creams. They offer a variety of specialty flavors, plus vegan options!
Visit One of the Best Bars in Town. The Streets of London Pub brings a taste of the UK right to Sacramento, with eighteen beers on tap, craft cocktails, and a variety of comfort foods on the menu. They also host a Sunday brunch. Track 7 Brewing Co. has two taproom locations within the city, both frequented by food trucks that complement their drafts perfectly. If you and your partner are looking for some weekend fun, Social and District 30 are fun, lively nightclubs open only on Fridays and Saturdays.
Delta King. This paddlewheeler riverboat is also a boutique hotel and restaurant. They have an intimate, romantic atmosphere and have live music Thursday through Saturday, in addition to happy hour options and Sunday brunch.
The Rind. A great place for couples to spend nice weekend afternoon, The Rind serves artisanal cheese in addition to craft beers and wines.
The Red Rabbit Kitchen and Bar. If you're looking for a mix of eclectic spirits, a varied, locally sourced menu, and an intimate environment, this is the spot for you. You can also check out their Sunday brunch if you're looking for something a bit more casual. One of the best places to go on a date in Sacramento.
The Kitchen. This Michelin star-rated restaurant serves an eight-course prix fixed dinner in a stunning, elegant atmosphere. Their seasonal menu and wine flights pair perfectly with their high-quality dishes.
The Dive Bar. Don't let the name fool you. If you're looking for a unique date night experience unlike any other, this bar is the place to visit. How many bars can say they have mermaid entertainers swim nightly in their own saltwater aquarium?
Coin-Op Game Room. This is a fun spot full of classic arcade games that also serves snacks, draft beer, and craft cocktails. It's a budget-friendly way for couples to enjoy a night out.
Sacramento Comedy Spot. This is the city's first comedy theatre. They host improv, stand-up and sketch comedy, and short films. Couples who love to laugh definitely need to check this place out. They are also a comedy school, so if you've been waiting to try out your comedy chops, this is your chance.
JUMP Bikes. This city-wide bike share is an affordable way for couples to explore Sacramento while also getting some exercise.
Nimbus Fish Hatchery. If you have a love for nature and animals, this is a great spot to visit. At Nimbus, they raise fish like steelhead and Chinook salmon to release into the American river. You can visit their information center to learn more about the process or just enjoy one of their onsite nature trails for a nice walk through the outdoors.
Chinatown Mall in Sacramento. Yee Fow is a historic location that is rich with Sacramento's Chinese history. It's a great place to visit on a date if you want to explore a unique spot and learn more about one of the many cultures that shape the landscape of the city.
Have a Picnic in William Land Park. This park is located on 207 expansive acres, complete with jogging paths, a rock garden, and a golf course. It's the perfect spot to soak up the sun and enjoy a nice picnic with your partner.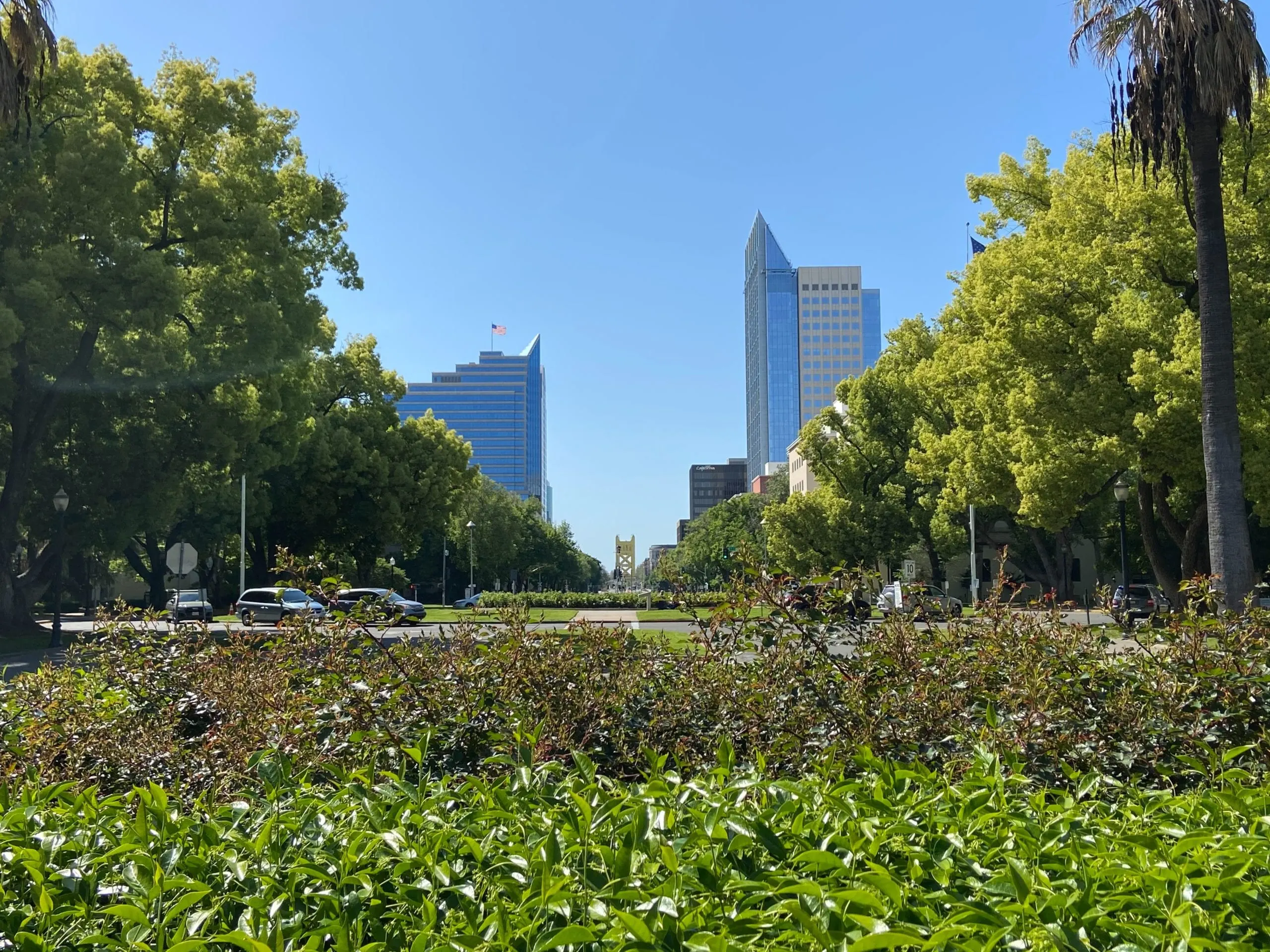 Old Sacramento State Historic Park. Located on 296 acres, this park is home to commercial structures from the Gold Rush area. While there, you can explore the hiking and biking trails, take a guided tour of the land, or just picnic on the sprawling lawn.
Haggin Oaks. If you or your partner like golfing, this spot is home to a driving range and practice greens so you can perfect your swing.
Folsom Lake. Located right at the base of the Sierra foothills, this location has boat rentals, a beach area, campsites, and a 32-mile bike path that will allow you to truly bask in the beauty of nature.
Be a Skater Couple at One of the City's Skate Parks. Baer Skate Park is a 3.9-acre park with picnic areas and public art enjoy. Granite Skate Park one of the biggest free skateparks in California, and McClathy Skate Park has over 7,000 square feet of rails, ledges, and quarter pipes for you to test your skills.
Historic City Cemetery. While a cemetery doesn't immediately sound like a romantic date spot, if you and your partner don't mind an excursion with a hint of morbidity, this is a spot you should check out. It is the oldest existing cemetery in the city, and when you visit you have to option go on a tour or explore on your own. Make sure you visit at least one of the three formal gardens on the property.
Capitol Mall Farmers Market. Open on Thursdays from 10 a.m. to 1:30 p.m., this is a great place to shop for locally sourced fruits, vegetables, flowers, baked goods, and more.
Jelly Belly Factory Walking Tours. Do you love jellybeans? For just a small fee, you can get a tour of the Jelly Belly factory and sample some delicious free treats.
Second Saturday Art Walk. On the second Saturday of every month, local business and galleries open to the Sacramento public starting at 5:30 p.m. The festivities include live music, street fairs, art vendors, and lots of places to grab a bite to eat while enjoying art from the city's finest creators.
Admire the Cathedral of The Blessed Sacrament. Built in 1886, this gorgeous piece of historic architecture is worth seeing no matter what your religious background is.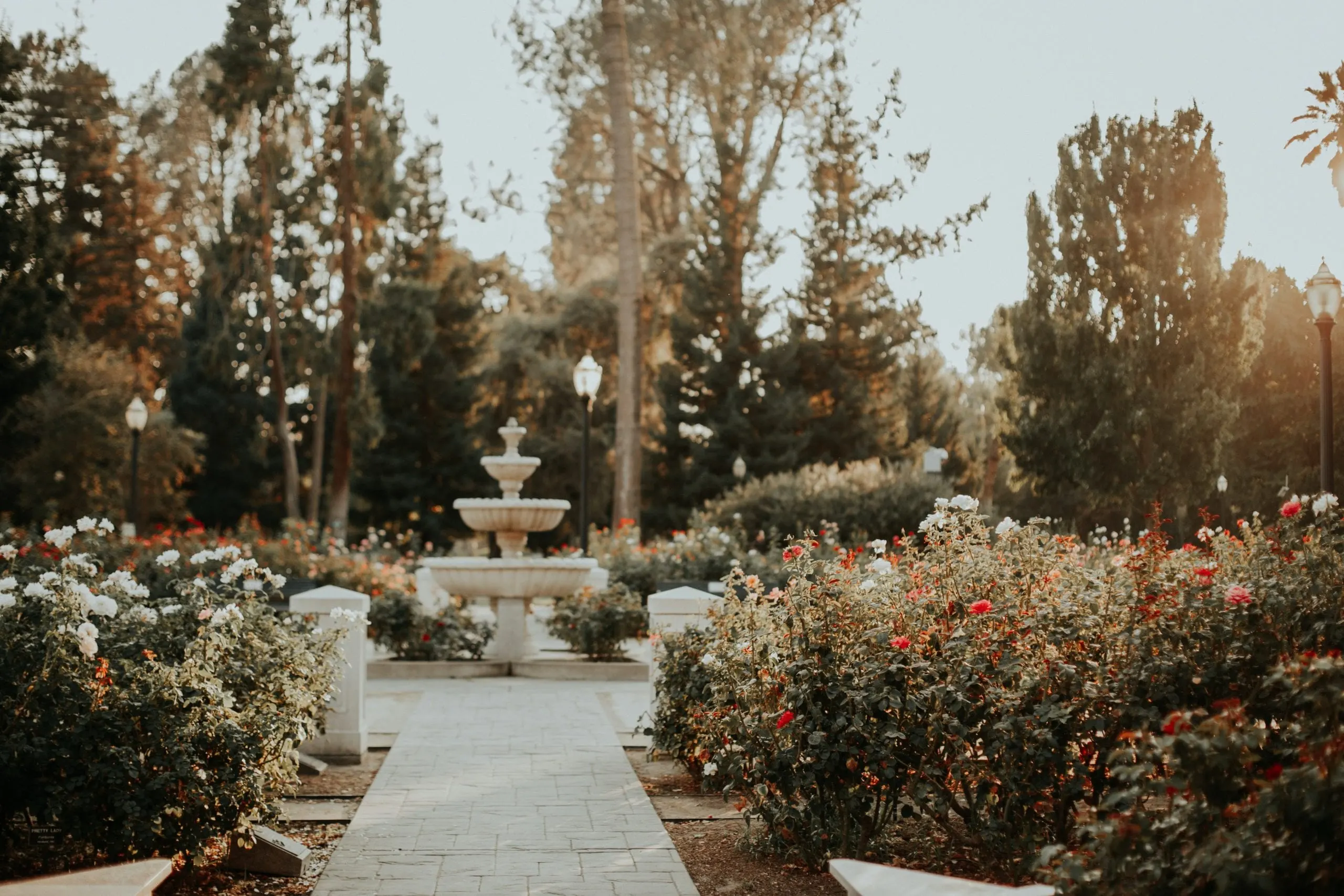 Fun Outdoor Couples Activities
Bike the Jedediah Smith Memorial Trail. Also known as the American River Bike Trail, this 32-mile trail follows the American river and has a bunch of places to rest and eat on your journey.
Kayak the Sacramento River. With over 100 miles of waterways in Sacramento, there is always somewhere to kayak, canoe, or fish. One of the most romantic spots in Sacramento.
Flower Garden and Gazebo. This themed garden is based on the medieval moon viewing gardens of India and Japan. It is a truly stunning site to walk around, with fragrant plants and flowers that are practically luminous in the moonlight. It's a great spot for nature lovers but also a very romantic location to do some couple's photography.
Effie Yeaw Nature Center. This 100-acre nature preserve has trails, exhibits, and live animals to visit. Couples can also take advantage of a nice day and picnic on the grounds.
Patrick's Mountain Grown Berry Farm. If you like picking your own fruits and vegetables, you should definitely check out this adorable farm. They also host a farmer's market so you can take care of the week's groceries, too.
Go to an Outdoor Concert. East Sacramento's Parks Pops in the Park is a free concert series that takes place every Saturday in June. Live on the Boulevard in El Dorado Hills is a festival-style Thursday night concert series. There's nothing quite like enjoying live music on a beautiful day.
Go on a Tree Tour with the Sacramento Tree Foundation. Nature lovers, don't pass up on this opportunity to explore different locations in Sacramento and learn more about the preservation and conservation of the city's trees. Tours are free and a great way to take advantage of a nice day while also learning something new.
Rose Garden in McKinley Park. This 1.5-acre garden has been a part of Sacramento since 1928 and is home to over one thousand rose bushes, as well as numerous other flowers that make the location a true beauty to explore.
Stroll over Tower Bridge. This vertical lift bridge spans across the Sacramento River. Couples can stroll arm-in-arm across the bridge while deciding which location to visit next in this picturesque city.
Seasonal Ideas
Summer Date Ideas – Raging Waters Park. This is a great summer date destination. With over 25 water rides, an 800-foot lazy river, and a wave pool, this is Sacramento's largest water park. They also have VIP cabanas by the wave pool that you can rent in order to relax in the sun.
Fall Date Ideas- Apple Hill. If you and your partner are looking for something to do this fall, consider stopping by Apple Hill. Representing over 50 local family farms, this is a great spot to stock up on fruits, vegetables, and flowers. You can pick apples, pumpkins, peaches, and more! Within their network are also wineries, Christmas tree farms, and even Bed & Breakfasts.
Winter Date Ideas – Westfield Downtown Plaza Ice Rink. Open for just a few weeks in the winter, this outdoor skating rink is a great place for a date night. They host numerous themed nights during their season, such as 90's Night and Disco Night.
Spring Date Ideas – California State Fair. For more than 160 years, this fair has been showcasing the best of what California has to offer. In addition to numerous rides and competitions, the fair is also home to a food festival, vendors of all wares, and live music. Couples should not pass up the opportunity to explore this iconic Sacramento staple.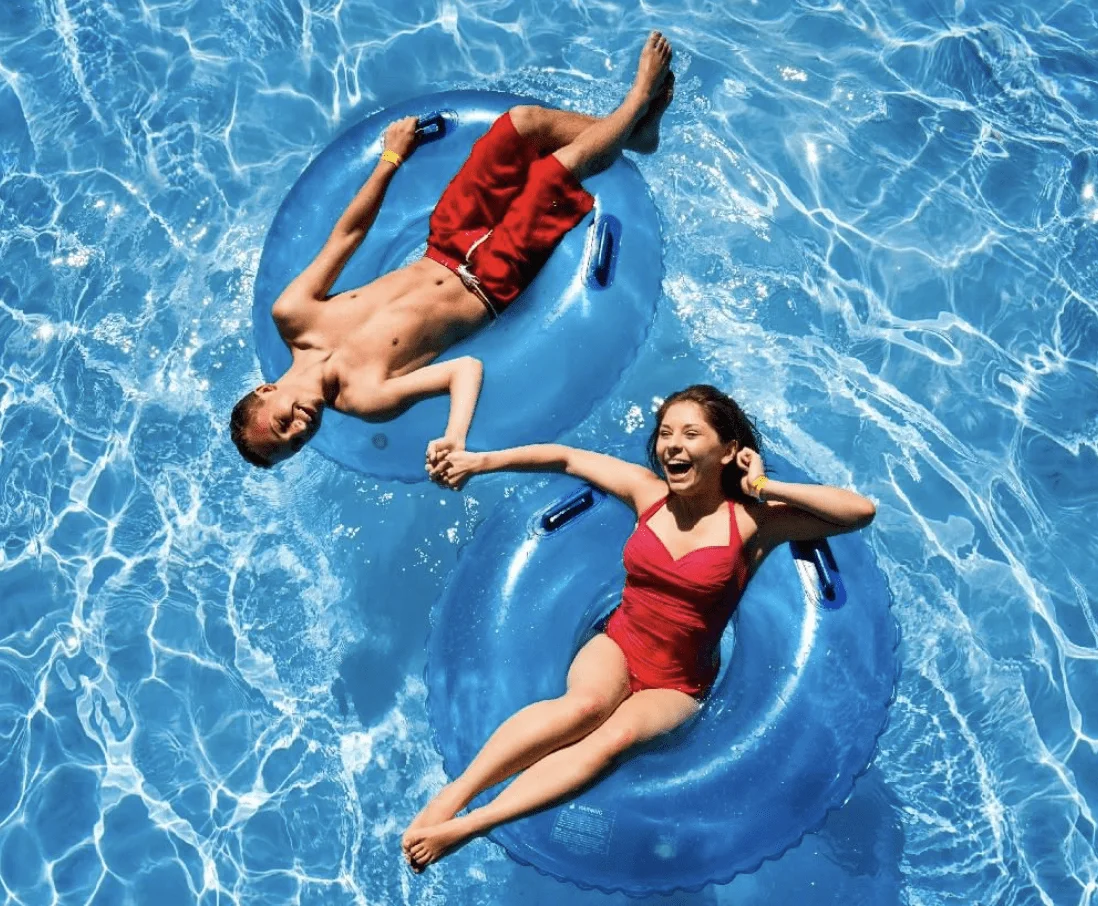 ***