Looking for fun San Antonio date ideas?
There's seriously so many fun activities for couples in San Antonio TX. Don't have another boring date night at home or indoor date ideas (although they can be fun too if you think of something exciting to do!_ when there's tonnes of fun outdoor action.
Whether you are a local or a tourist looking for romantic things to do for couples in San Antonio, you will be sure to find something new and exciting to do this weekend within this list of 50+ amazing San Antonio date ideas.
San Antonio Date ideas
Best Date Night Spots in the City
Benihana. Now sushi and hibachi always make the belly and the person happy., Combine it with luxury, quality food and drinks at this Japanese restaurant, will get you two in the mood from all the Saki you can drink. Watch the chef make a plate full of love for your date night. Remember to reserve the entire table for you two, to keep it private.
Cellar Mixology. Enjoy an intimate date night for two at the Cellar. You two can reserve a table with a mixologist and take a 90-minute mixology class. This modern retro deco encompassed in red lights, gives a sexy vibe to the bar. There's no such thing as too much to drink at the Cellar.
Stray Grape. If you can't get to a winery, then have no fear stray grape is here! For all the locals and visitors alike, come visit this urban winery and make your own wine! You can make a bottle or two for yourself and your date and taste over 50 wines from 10 different countries.
The Lodge on Lower Palisade. Of course, you know that Texas is full of plus lands, cowboys, and ranches. This ranch is a must see for couples and families alike. Take a tour of the ranch and book a romantic weekend at the lodge.
Woodhouse Day Spa. A day full of relaxation, massages, and facials. Everyone deserves a day to unwind and be pampered. You two can reserve a couples massage and enjoy an exclusive spa package. They also have deals for the month, so make sure to visit their site before you visit.
Candlelight Coffee house and restaurant. Enjoy an inviting, delicious brunch on the weekends during the day, or a romantic, cozy, quaint dinner in the evening at this down-home coffee house and wine restaurant.
Jazz TX. You can find this romantic jazz bar located in the basement of the bottling department of the historic pearl brewery. Latin jazz, blues and swing music is played daily, that will make you and your date put down your drinks and step out on the dance floor for a twostep.
Unique Romantic things to do in San Antonio
The Texas Museum and Saloon. Grab your boots and spurs and mosey on down to this Saloon turned into a museum and cafe. Filled with hundreds of artifacts from the prohibition era, moonshine and even a freak show.
Pinspiration. Have you ever wanted to throw paint at a wall? No, just me? At Pinspiration you get to throw paint on canvas and then keep it. Go into the splatter room, throw as much as you need, sip some wine, and have a good time creating!
Smash Room/Rage Room. Looking for a healthy alternative to release stress and anger as a couple? San Antonio has rage rooms or smash rooms that lets you break as much as you want without needing bail.
Tobin Center for the performing Arts. Who done it?! Perfect time to find out! At this arts center they have a parody of the Office murder mystery showing for all those who love the show the office mixed with a little murder and suspense.
Home Brew Party. If you two aren't sure where to go, or want to try something different, go to the home brew party and get all the supplies you need to make beer, wine, and cheese right from the house! You can see who makes the best beer and cheese combo! The loser pays for the next date.
Aerial Yoga. Downward dog having from the ceiling, breathing in the prana Yama. Woosah. How relaxing right? Don't be a chicken and show your date you've got the guts and go with the flow and get grounded.
Tower of the Americas. Walk up the 750-foot-tall tower to the observation deck, where you will learn about the six flags of Texas, The Alamo and just a great opportunity for some date night pictures. If you two get hungry, they have three different options for you, the tower café, bar 101 and chart house. Once you've finished eating you van check out their 4D theatre.
Extreme Escape Room. Try to escape in an hour or less. Get juiced up with candy and other sweets at one of their shops before you enter the room to give your brain a boost. With 8 different rooms to choose from, you and your date night can break solve the riddles and puzzles all night.
Free First Date Night Ideas
Yanaguana Garden. If you decide to go here on your date, I know you'll both fall in love…. with the scenery. See, you thought I was rushing you to it. This garden is also a park and has a life sixed chess board to see who really can play the ultimate game of wits.
Slab Cinema. The fall season is upon us. But in Texas, it doesn't get cool until December. That means you can sit outside on a nice night and enjoy a free movie on a large inflatable screen. They even offer great prices for the inflatable screen rental if you want to make your date night more intimate.
Art Space. Art Space was created for artist to do their residency and get their artwork seen nationwide. Even if you aren't an artist and want to gain exposure, you can come and take a tour, totally free 7 days a week to see the latest artwork Texas has to offer.
Japanese Tea Garden. Inside of this traditional Japanese themed garden is an oasis of lakes, ponds, and lush trees. Take a tour and take pictures of their 60-foot waterfall and then stroll over to their café for you and your date to enjoy some intimate conversation.
The Grotto. Located on the river walk you and your date can get to know one another on a lovely park bench in the evening under the dim lights. There's also a picnic area if you wanted to show off your cooking skills and bring some afternoon or evening bites.
The Alamo. The battle of the Alamo was one that has left its footprints in history. Take a tour of this historic place. You'll get to see the church, west wall and more.
World's Largest Cowboys Boots. Located at the North Star Mall, you and your date can take a selfie with the world's largest cowboy boots. Howdy y'all.
Adventure/nature activities for couples
Sleepover Envy. Now you two may not be ready to take it home yet, but you can do a themed, romantic picnic. This company specializes in making your special occasions stand out. They will come ad decorate the park for your romantic, private, and cozy picnic, with pillows and even a ten if you that's what you like.
Lone Star Adventure Club. Stay connected with mother nature and your date, by going on a guided nature hike. They also have kayaking and free coffee and water to keep you going and hydrated. Nothing like a good walk outside in nature to get the conversation going and to take some beautiful selfies together.
McAllister Park. If you don't mind seeing an animal or two as you're hiking or riding your bike through the park, then you two will be just fine. Who doesn't like seeing a fox or bear going down a trail? It's a part of nature, right? Its free and again, you're out in nature. The best way to bond is organically. Just bring your pepper spray.
Cascade Caverns. Nature is always good to explore. The Caverns is perfect if you're into exploring the depths of what's under the earth. These caves are filled with lost lands and ancient species still surviving and thriving. You two may even find some rare gemstones.
Wimberly Zip Lines. You hop on a bus and drive to the top of a mountain where you get to zipline across some of the best lands Texas has to offer. A beautiful view of mountains, planes, caves and more. Get trained and zip across all 10-line courses.
iFly. Have you ever wanted to skydive but never had the guts to get on the plane and jump? It's ok, most of us won't do it. So, we can simulate it and must go to iFly and have a staff member guide you through the process and fly inside. Safe and you and your fate will survive for another date.
San Antonio Botanical Gardens. Come and enjoy over 38 acres of plants and exhibits, where they merge humans with plant life. With over 100 species of endangered plant life that are being conserved and cared for. Check out their calendar of events for upcoming shows. Soon they're having their Frida Kahlo oasis exhibit and the popular Lightscape. Admission is free if you become a member.
xFactor Paintball Park. You get to explore this two-story structure with paint ball, and air ball for two hours. All the equipment is provided. The only thing you two need is skill and aim. Fire!
Class Axe. Ready to let out some anger and frustration? Throw an axe at the wall for an hour to let loose and see who will protect who.
Armadillo Boulders. Ok, so sign the liability waiver and get ready to climb. With over 100 boulders to tackle, you two get to see who's fit and who needs to work out more. It's all fun and games you two. They also have yoga, Pilates, Wi-Fi and kombucha if you get cotton mouth from all of that climbing.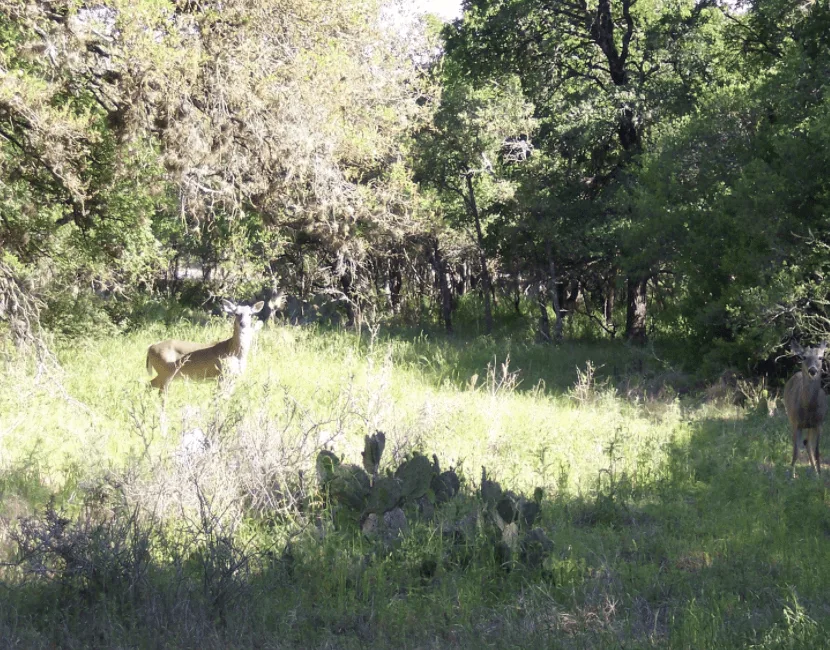 Cheap date ideas in TX
San Antonio Museum of Art (SAMA). If you want to leave a lasting impression on your date, then bring them to the SAMA. Exhibits from the Mayans and Aztecs to the Oceanic era. Tuesdays and Sundays are free, so you two can stay all day and tour one of Americas largest museums.
Monster Mini Golf. Now mini golf isn't just for kids, it's for big kids too! This place has a cafe, laser tag, laser mazes, arcade games and virtual reality games. I think you two will have a blast and may even wind up going back for a second date.
Howl at the Moon. When I tell you this bar is the best entertainment and drinking experience. They have live music covers that will get you on your feet and drinks that will make you sit you back down. You can also enter a raffle to win a happy hour party!
Market Square. Check out some vendors, eat some good grub and shop. Or you two can sit down at this farmers market and enjoy some live performances from the locals.
SA Food Tour. Don't eat for a couple of days, wear comfy shoes and elastic pants, because you're going to be walking an eating for at least 5 hours. Get a taste of some of the best Tex-Mex cuisine. Don't worry about counting calories, you'll be walking it off as you eat.
Ocho. This restaurant offers a full-service menu, happy hour and brunch. Encased in a glass conservatory, making the views unique and breathtaking. Sit and enjoy one another's company, while enjoying the views.
Northeast Bingo. Get you two some late-night bingo in. Win prizes and have a good time having a friendly competition to see who the best player is! BINGO!
Casual date night spots for couples
Dad's Karaoke Bar. You don't have to sing like Beyonce or Taylor Swift to hang out at this place. All you need to do is take a few shots and pretend when you do sing, you're performing for your fans. Your date may ask for an autograph afterwards.
Madame's and Mayhem Ghost Tour. Ever wanted to know what happened to the women who walked the red-light district in San Antonio? This ghost tour takes you on a trip to one of the most haunted places in Texas. Filled with demonic and x-rated spirits.
Throwin' Gold Ceramics. There's nothing more romantic than sitting next to your date, clay all over your face and hands, and a pottery wheel spinning getting clay in your hair. Well, at least you two can make one another a bowl.
The Overtime Theatre. What better way to get to know your date, than over some laughs, a stage and improv! Join the cast "the Denials" for some fun improv. Its best to get your tickets early to guarantee a seat and going on stage is voluntary, so no pressure. You or your date may be the next Denzel or Halle Berry.
Cozymeal Cooking Class. Sign up for a cooking class with Cozymeal. Learn to roll some sushi or make bread. Either way you can take the class first and tell your date you a world-renowned chef. Not encouraging fibbing, just trying to help you impress them.
Louis Tussauds. I know we all want to meet our favorite celebrity, but just in case we don't get the chance we can come here and take a selfie to the next closet thing, the life like wax figure. Attached to the wax museum is Ripley's 4D exhibit.
The River Walk. This fun filled river walk is one of Texas' largest and most popular attractions. Walk along the river and stop at a restaurant, gallery, or exhibit. You two can also ride a river ferry if your legs get tired and enjoy the view and the amazing lights at night. Check their website to see when they have special events and shows.
Bowl and Barrel. Named San Antonio's first upscale bowling alley. Come and bowl for a few hours, have a few tasty beers and down some pizza to keep the energy level up. I bet you can't bat your dates score.
San Antonio Aquarium. There are dozens of things to do at the aquarium other than just walking around looking at the sea creatures. At this aquarium they have a glow in the dark ball pit, interactive exhibits and even snorkeling with the sting rays. Take plenty of pics and some gifts from the gift shop.
Craft Cruiser. There is more to Texas than cowboys and ranches, there's beer! Even if you're not a fan of beer, go anyway. You get a tour of a few breweries depending on the package you choose, and you get to watch the process of making some of the best beer you'll ever taste. You start off with a little grub to soak up the beer and you're off to beer land.
AT&T Center. If you're a fan of basketball, then you and your date can sit courtside, or box seats to a Spurs game. If basketball isn't your thing, check their calendar of events on their website for a concert or show.
The Shops at La Cantera. You two can shop until you drop! Or shop just for a few hours. There's tons of eateries and its even dog friendly. They even have selected stores and restaurants that offer curb side services.
Henrys Puffy Tacos. Now we all know that Texas is know for its Latino and Mexican culture. They have some of the best tacos you will ever taste. What's a puffy taco you may ask? Well, you two will have to go visit Henrys and go find out for yourself.
***
Texas hotels with jacuzzi in room
Austin hotels with jacuzzi in room