Looking for San Francisco Date Ideas?
We have you covered! No more boring pizza night with these epic date night ideas in SF.
If you are looking for the most romantic places and spots in San Francisco, we have hunted down 50+ of the best, whether you are looking for things to do at night or romantic things to do for couples in the bay during the day – we got you!
The best date spots in San Francisco right here!
San Francisco Date Ideas
Date Night Ideas in San Francisco
Go to the Theater. California (in general) and San Francisco (in particular) are full of theaters. Whether you are into live theater or movies, new or old, there is something for everyone.
Movie Theater: Watch a newly released film at the AMC Metreon 16, AMC Kabuki 8, Century San Francisco Centre 9 & XD, Century 20 Daly City & XD & IMAX, Regal Stonestown Galleria 12 or Landmark's Opera Plaza Theater. If you prefer smaller theaters or arts theaters try one of the following:
Performing Arts Theaters: Whether Ballet or Modern Dance, Plays or Opera, Music or Singing, enjoy a night out on the town.
Enjoy some laughs at a comedy club. Enjoy a night of laughs at one of these great comedy clubs.
The Punch Line. Comedy, Food, and Drinks available six nights a week.
Cobb's Comedy Club. Comedy, Food, and Drinks available five nights a week.
The Setup. Comedy, Food, and Drinks available.
Cheaper Than Therapy. Comedy and Drinks available four nights a week. Grab dinner nearby before the show.
Secret Improv Society. Offers Friday and Saturday shows as well as improv classes.
(Sub)mission: Cocktails & Comedy. Offers Thursday and Friday Shows as well as great cocktails.
Kung Pao Kosher Comedy. A Popular, long running comedy show.
Endgames Improv. Offers Improv shows and Improv classes.
Killing My Lobster. This Quirky comedy group offers unique comedy shows and comedy writing classes.
Sip and Paint Night. For a fun night out try a paint and sip night at Beyond Canvas or Painting & Vino. These unique classes are fun for everyone.
Cooking Classes. If you both enjoy cooking, learn to make something new together. Enjoy making and eating delicious dishes from scratch.
Marrakech Magic Theater. This theater specializes in magic shows. Enjoy being surprised, bamboozled, and entertained.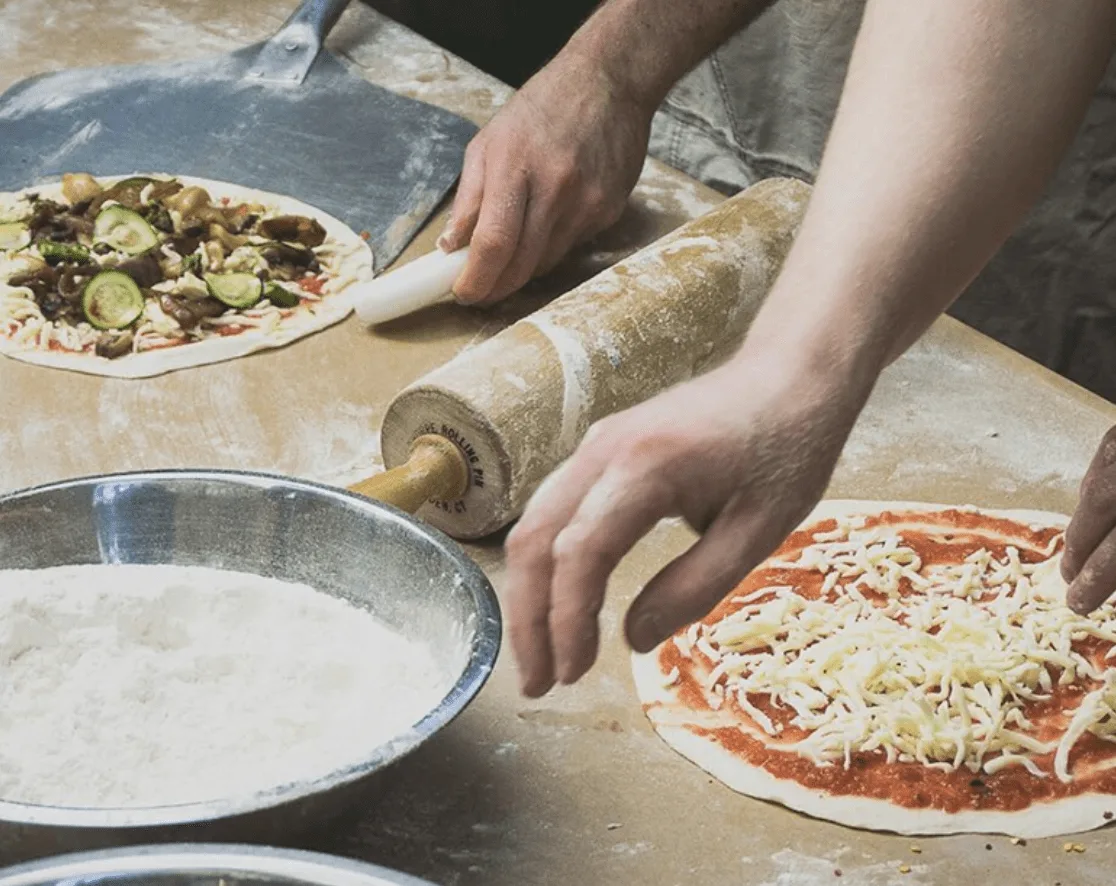 Fun Date Ideas in San Francisco
Visit the Zoo. Take a day and visit the San Francisco Zoo. Looking for something outside of town? Head over to the Oakland Zoo. One of the best date ideas in Oakland for sure.
Stay in a hot tub hotel. Such a fun and romantic activity, even if you are a local. Staycations are the best!
Visit the Aquarium. The aquarium is a great place to visit for lovers of sea and water animals. Explore one of the best aquariums in the country.
Stroll along the Waterfront and grab something to eat at the Ferry Building. If you are looking to support local and artisan crafters this is the place to go. The Ferry Building Marketplace gathers together local farmers, local artisans, local crafters, and local artists.
Grab a meal at the Food Truck Park and Beer Garden. Spark Social SF offers multiple food truck options and drinks. In addition to great food, this park also offers performances and outdoor movie showings.
Go on a Sightseeing Trip with Extranomical Tours. They offer tours to wineries, Yosemite, and the Redwood Forests. They also have city tours if you are new to the city or if you want to get to know San Francisco from a tourist's point of view.
Visit a Brewery. Take a Brewery Tour or explore on your own. Enjoy artisan and unique beers at a range of local and nearby breweries.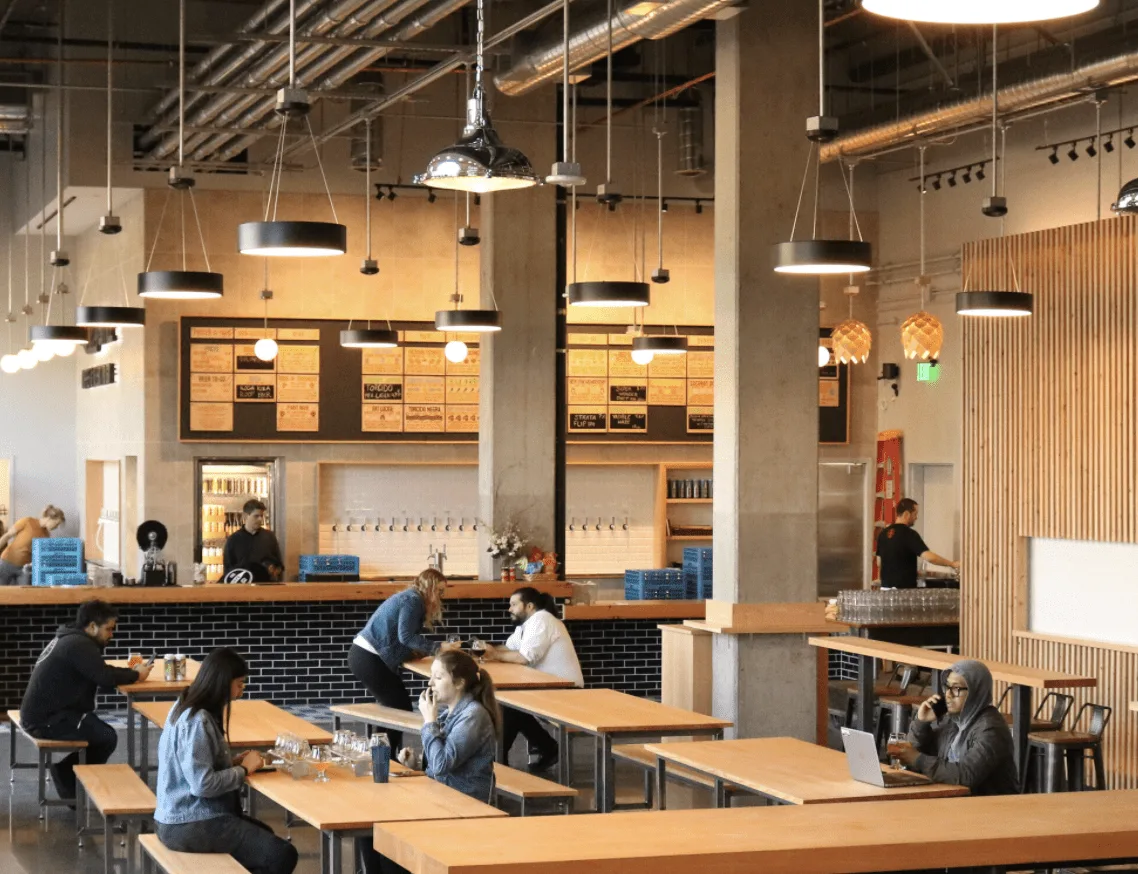 Visit a Winery or two (or more). Take a wine tour to Napa Valley or Sonoma Valley. You can also take a tour to lesser-known winery gems.
See a Game. Whether you are a baseball fan or a football fan, a soccer fan or a basketball fan, enjoy a game together. See the San Francisco Giants at Oracle Park. See the Golden State Warriors at the Chase Center. See the 49ers at the Levi's Stadium. See the San Jose Earthquakes at the PayPal Park.
Dandelion Chocolate. This awesome chocolate shop offers both delicious chocolate items as well as chocolate making and chocolate tasting classes.
Get Ice Cream at a local Ice Creamery. Local, small-business ice creameries are the best places for a summer ice cream with someone special. Try one of these San Francisco favorites.
Smitten Ice Cream. Outdoor ice cream stand that uses local ingredients to make small batch ice cream.
Mitchell's Ice Cream. Family-owned ice cream place that serves classic and creative ice cream flavors made in small batches.
The Ice Cream Bar. Serves old-fashioned, hand-crafted ice creams and beverages.
Bi-Rite. Serves organic ice cream and baked goods.
Cream. Serves in-house ice cream in made-to-order ice cream sandwiches.
Salt & Straw. Unique and Quirky flavors served in handmade waffle cones
Humphry Slocombe. Serves unique flavors with creative names in the Ferry Building.
Polly Anne Ice Cream. Serves traditional and creative flavors of ice cream.
This list is by no means comprehensive as San Francisco has many delightful ice cream shops. No matter where you are there is sure to be one nearby.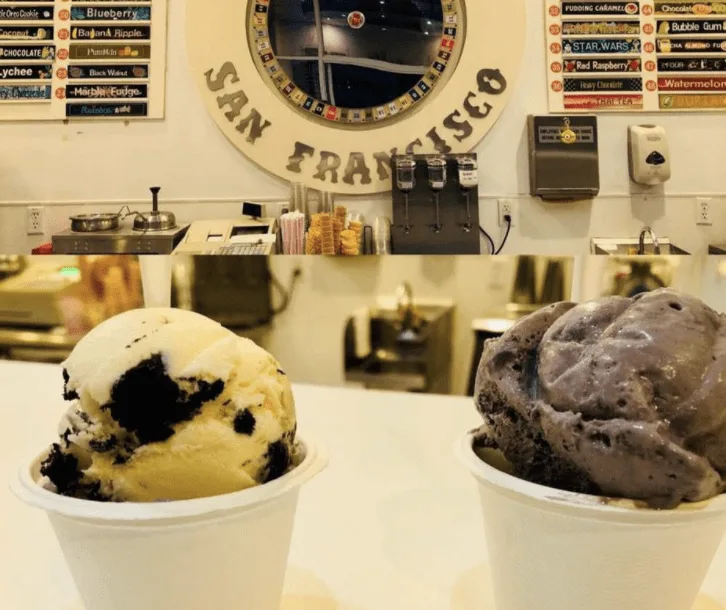 Fun Romantic Restaurants in San Francisco
Shanghai Dumpling King. This popular Chinese restaurant specializes in dumplings but they have plenty of other delicious dishes as well. The menu is extensive so make sure to order an appetizer while you make your decision.
Foreign Cinema. Enjoy Dinner and a movie at the Foreign Cinema. Serving dishes that are a delicious mix of California local ingredients and Mediterranean specialties the Foreign Cinema offers indoor and outdoor seating. This restaurant shows independent films.
Zuni Cafe. This popular bistro offers roast chicken as well as other delicious and seasonal wood-fired meals. Whether you are looking for dinner, lunch, brunch, or just dessert this restaurant has a delightful menu.
Cotogna. This popular Italian restaurant offers fresh house-made pasta, wood-fired pizza, and spit-roasted meat and fish.
Trestle. This restaurant offers a 3-course Prix-fixe menu for $39. Enjoy a delicious dinner in a quaint, intimate space.
Plaj. This cozy, sophisticated spot serves a delicious variety of Swedish and Scandinavian foods and drinks.
Californios. This Michelin Star restaurant takes California Mexican food to the next level. Enjoy fresh local ingredients and inventive menu items make this restaurant unique. There is no better place in the Mission district for fine dining.
Robin is a unique restaurant offering a Japanese omakase experience. This restaurant uses only the freshest of ingredients on its sushi-heavy menu. It is a great destination for sushi aficionados.
Kokkari Estiatorio. The atmosphere of old-world charm and the Mediterranean inspired decor make this restaurant unique. The menu is full of delicious Mediterranean specialties.
The Big 4 Restaurant. This restaurant, located in the Huntington Hotel, has an old world charm to it. The decor is reminiscent of the early 1900s. The menu includes everything from Eggs Benedict at breakfast to fish and chips for lunch to steak for dinner.
Campton Place. The Campton Place Restaurant within the Campton Place Hotel is a Michelin Star restaurant serving a blend of Indian and Californian cooking. The intimate dining room is perfect for a romantic dinner.
Located at the Embarcadero this restaurant is known for its delicious food, superb cocktails, and beautiful view. For a romantic sunset dinner this restaurant is a must.
Mister Jiu's. Known for its high-end Chinese cuisine, the dining room at Mister Jiu's is elegant, open, and historic all rolled into one. There is no better place in Chinatown for fine dining.
Cala. This California Mexican restaurant is bright, stylish, and open. The mix of Mexican traditional dishes with California local ingredients make the menu items fresh and delicious.
August (1) Five. This restaurant is another great Indian restaurant that uses many local California ingredients. The spacious and chic interior makes the room comfortable and intimate at the same time.
Best Date Spots in San Francisco
BIX. The American menu at BIX has a delicious mix of French and Italian influences paired with local ingredients. The atmosphere is reminiscent of the 1930s and they often have live jazz playing.
This restaurant offers a large and delicious selection of dishes made with local ingredients, including many gluten free options. Located in Noe Valley this small neighborhood restaurant's simple yet elegant decor makes you feel right at home.
Okane. This simple, but elegant, restaurant offers Japanese dishes served family or sharing style. Order them like tapas and share each dish. Try something new with your special someone.
La Ciccia. This rustic and intimate restaurant showcases a rich and elegant array of traditional Italian dishes using local ingredients.
Verjus. This wine bar meets restaurant offers a delicious variety of Italian dishes along with a wide selection of wines. If you like the wine you have with dinner, you can order a bottle to take home.
Kaiyo. The simple dining room allows the food to shine at this Japanese and Peruvian fusion restaurant. Enjoy fresh ceviche or sushi with a tropical cocktail or a glass of sake.
Uma Casa. This Michelin star Portuguese restaurant in Noe Valley offers an intimate Tapas style meal. Order a few small plates to share off their Prix Fixe menu and enjoy delightful Portuguese wines or cocktails
Gardenias. This quaint, European style restaurant and bar includes a patio seating area with plenty of gardenias. The best time to visit is when the flowers are blooming. The menu is full of American dishes with a heavy European influence.
Outerlands. This cozy restaurant offers a warm inviting interior of weathered wood. The menu includes fresh baked breads along with a wide selection of American eats and a popular brunch.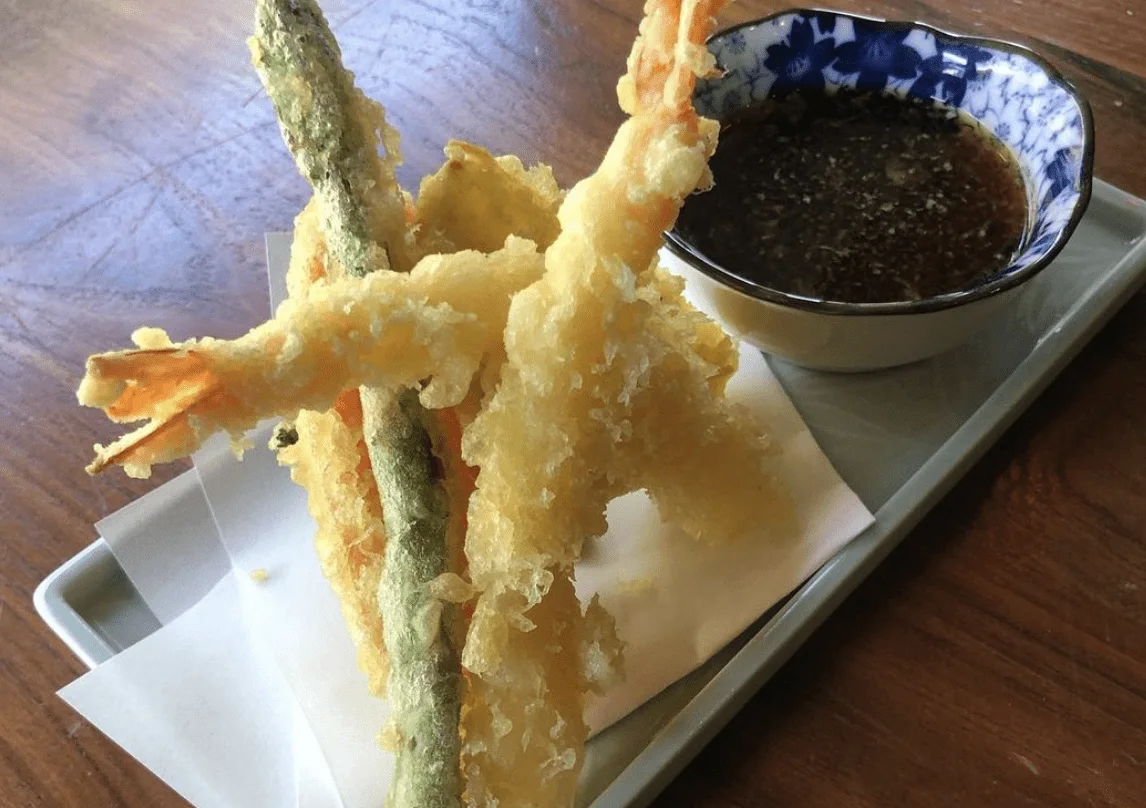 Best Cocktail Bars for Date Night in San Francisco
El Techo. This restaurant boasts a dining room that is bright, airy and open. The menu consists of popular Mexican street eats such as tacos, chips and dips, chicharones, and choripan. They are also famous for their cocktails.
Che Fico. This casual and vibrant restaurant serves pizza, pasta, and California-Italian dishes made from seasonal ingredients. They offer a great selection of wines and cocktails to go with your meal.
Rambler. The Rambler is a popular two-level bar and bistro that serves a diverse menu with items from around the world. In addition, they have a delightful selection of cocktails with fun names and great flavor.
Violet's. This small, intimate space is brightly lit in the daytime and dim and romantic in the evenings. Their menu includes classic tavern foods and popular cocktails.
Bellota. This Spanish bistro offers a delicious selection of Spanish wines and dishes, including tapas, paella, and wood fired delicacies. Enjoy a fruity Spanish Sangria and a rich Paella or go for a selection of tapas to share with your date.
Alchemist Bar & Lounge. This dimly lit and trendy bar boasts a steampunk decor, delicious bar-style bites, and cocktails with fun names such as Thunderkiss.
Trick Dog. This fun named bar is a converted warehouse serving all the favorite bar foods with their wide selection of alcoholic and non-alcoholic drinks.
Casements Bar. This cozy cocktail bar has an atmosphere reminiscent of an Irish tavern. The cocktails have awesomely punny names and the food ranges from fish tacos to Guinness stew.
Pacific Cocktail Haven. With everything from Cocktails to wine, beer to punch bowls this cocktail bar has something for everyone.
Novela. This stylish, literary-themed bar offers cocktails with literary names, beer, wine, and delicious dishes that range from fries to skewers, paella to Mac & cheese, and from Croquettes to bruschetta.
Elda. This two-story restaurant and bar serves Caribbean small plates and delicious cocktails such as the Pink Flamingo or the Lima Surf Club.
Bourbon & Branch. This swanky, unmarked bar is well known for its cocktails. Reservations are required so plan to call several days in advance in order to get a space. The atmosphere is reminiscent of a Speakeasy.
Coffee Shops in San Francisco
Andytown Coffee Roasters. This cozy coffee shop and cafe serves Irish inspired drinks and pastries.
Wrecking Ball Coffee Roasters. Enjoy house-roasted coffee blends in this quaint coffee shop.
Snowbird Coffee. Enjoy a wide variety of coffees and worldwide coffee preparations.
Ritual Coffee Roasters. Enjoy artisanal, single origin coffees in this bright, airy coffee house.
Philz Coffee. This local favorite makes and roasts their own blends in house.
Linea Coffee. Enjoy Award-winning organic coffees at this small, eco-friendly coffee shop.
Trouble Coffee. This quaint coffee shop is known for its coffee, cinnamon toast, and coconuts.
Castro Coffee Co. This family run coffee shop offers coffee and tea in a seemingly endless list of varieties.
The Coffee Movement. This small coffee shop offers classic, signature, and seasonal coffees.
Cheap or Free Date Ideas in San Francisco
Take a stroll through the mission and take a look at the murals. Not far away is the Mission Cultural Center which has exhibits and offers workshops in theater, music, and dance.
Picnic in the Park. What could be more romantic than a picnic in the park? Pack some homemade goodies or pick up take-out from your favorite restaurant.
Billy Goat Hill. This picnic spot is ideal for those who enjoy a short hike. You will have plenty of appetite when you get to the top so pack a hearty picnic.
Yerba Buena Gardens. This beautiful park is the perfect place for a romantic picnic without having to leave the city.
Precita Park. This beautiful park offers not only a great picnic spot but also a butterfly garden to explore after your meal.
Explore the Treasure Island Flea Market. This monthly, two-day, open air market was started back in 2011. Enjoy food, plenty of art and a variety of crafts to purchase as well as live music.
Watch an After-Dark Open-Air Movie. Proxy Walk-in Theater. Grab a meal from a local vendor's truck or food stall and catch an independent film. This is a walk-in theater in the park so bring a picnic blanket to sit on while you watch the show.
Sing your Heart out at The Castro Theater during one of their Sing-Along Nights. For fans of Karaoke and musical The Castro Theater offers a unique sing-along experience. This historic landmark also shows off-beat and indie films.
See the Cherry Blossoms. In the springtime there are many places to go see the Cherry Blossoms. If you are a fan of festivals, San Francisco has their own Cherry Blossom Festival each Spring. If you are not a fan of festivals, one of the best places to go see the Cherry Blossoms is the Japanese Tea Garden. The Tea Garden boasts a tea house that serves tea and popular Japanese treats in a calming, meditative atmosphere.
Enjoy live music at one of San Francisco's Summer Outdoor Concerts. Pick the one closest to you or the one closest to the restaurant you decided to grab dinner at. Many of these outdoor showings are in parks around San Francisco.
Go on a Free Walking Tour. If you enjoy walking and want to learn more about beautiful and unique San Francisco, take a free walking tour. They have 80 unique tours available, so you are sure to find a tour that is right for you.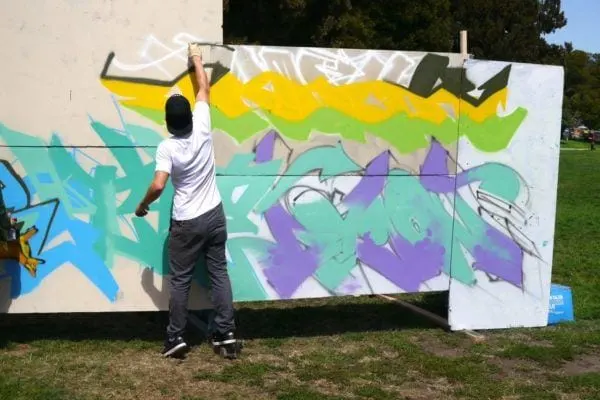 Unique Romantic Dates in San Francisco
Take a walk along Lover's Lane. Take a walk down the oldest trail in Presidio. This beautiful and romantic path is reminiscent of a fairytale.
Visit the Japanese Tea Garden. The Japanese Tea Garden has a serena Tea House perfect for a sweet and romantic tea with your significant other. Afterwards, take a stroll through the beautiful gardens.
Take a Tour.
The Magic Bus. This tour is a unique blend of movie theater, light show, and rocket ship. Nowhere else can you enjoy such a unique experience.
San Francisco Love Tours. These tours boast unique, hand-painted VW busses and an atmosphere of the 1960s Hippie movement.
San Francisco Segway Tours. If you have never been on one of these it is worth every penny. See San Francisco from the exciting and exhilarating viewpoint of a tourist (whether you are or not).
Take a Tour: Ghost Tours. These tours are the best for those who like to stay up late or those who love a good scare. Whether you want to hear ghost stories or hunt ghosts yourself there is a tour available for you.
Go Foraging. San Francisco has a large group of people who enjoy foraging for local ingredients, join a local group or take a foraging class.
Spend an evening at the Church of 8 Wheels. This unique skate park was a church in its past life. Now it is home to many a roller-skating fan.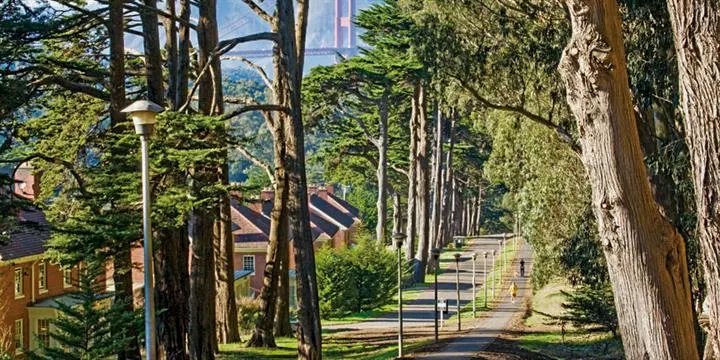 Get "Cultured" Date Ideas in San Francisco
Visit the Art Museum. Whether you like Modern Art or Asian Art, San Francisco has a museum for you. Spend a day (or two) wandering through one of these fine museums.
Play minigolf at Stagecoach Greens. If you or your significant other like minigolf, then you can't miss a date at the Stagecoach Greens. This minigolf establishment blends fun games with history and invention for a unique minigolf experience.
California Academy of Sciences After Dark. With 40,000 animals, multiple exhibits, a two-story rainforest and more there is plenty here to entertain and delight for night after night. Open to 21+ from 6-10pm.
Exploratorium After Dark. This experience blends art with science. Thursday nights explore six spacious galleries as well as new exhibits. Adults only, 18+.
Take a tour of Alcatraz. Visit Alcatraz Island through the Alcatraz Cruise Tour. Experience the spectacular views mixed with the infamous and interesting history of this one-time prison.
Visit the LucasFilm Headquarters. Located in Presidio Park, check out the Yoda fountain and get a peek at where some of the magic of Star Wars was created.
Visit the Walt Disney Family Museum. Are you or your significant other fans of Disney? If you are then you cannot miss this museum. Wander through the exhibits and marvel at all the things you did not know you did not know.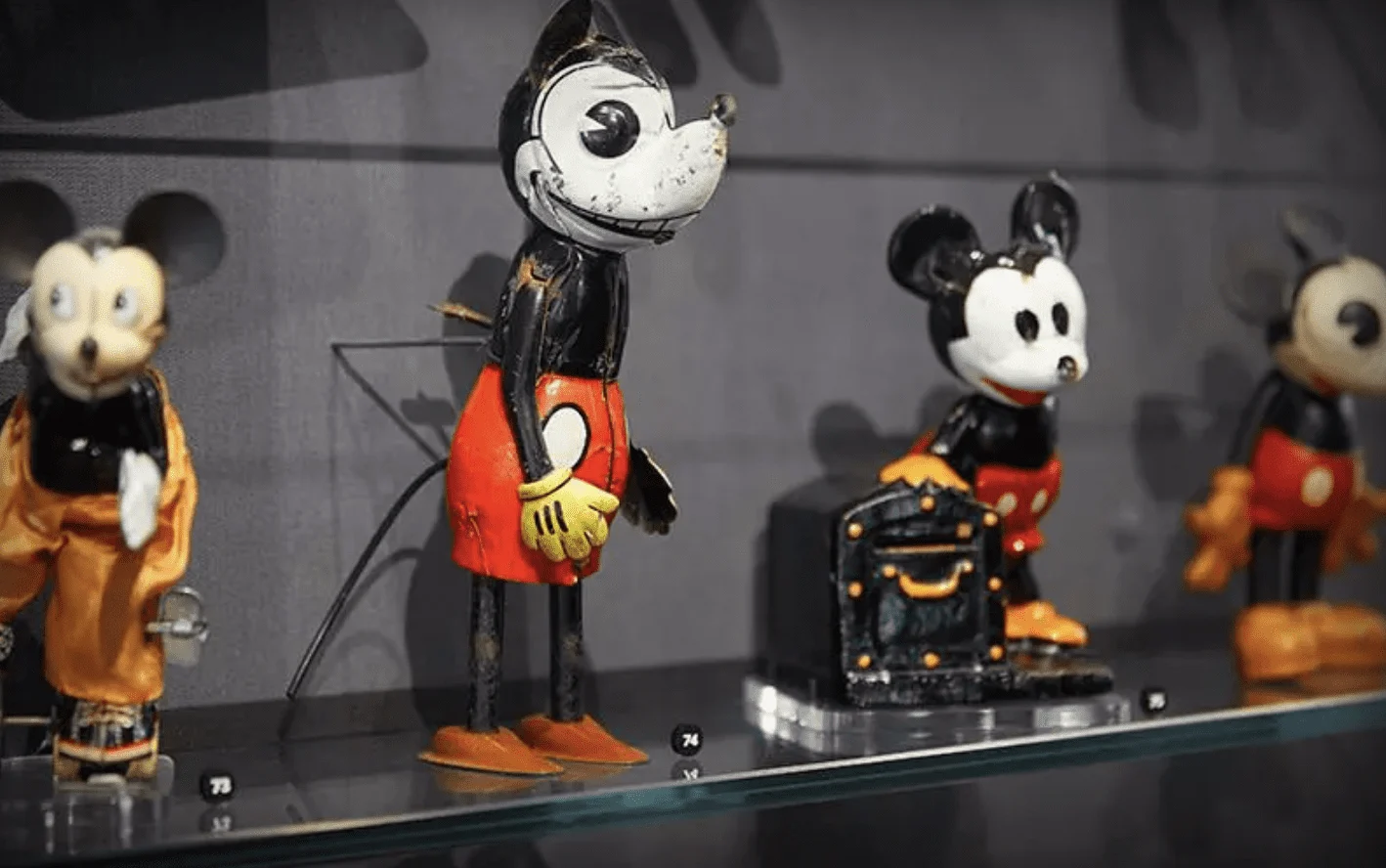 Outdoor Romantic Date Ideas In and Around San Francisco
Visit the San Francisco Botanical Garden. The Botanical Gardens are the perfect place for a beautiful, romantic walk with your significant other. Grab a bite to eat nearby before or after your walk. No more than a block away on Irving Street you can find food as diverse as San Francisco's population with tacos to sushi, gyros to ice cream.
Stroll through Golden Gate Park. Take a picnic and enjoy the afternoon sun or a beautiful sunset.
Garden of Shakespeare's Flowers. Take a moment to marvel at flowers arranged as described in Shakespeare's works.
Kayak under the Golden Gate Bridge. Get a view of the Golden Gate Bridge from below. If you are looking for a more guided tour, try the San Francisco Kayak Adventures
Take a Sunset Sail. What could be more romantic than a Sunset Sailing Tour of San Francisco Bay. This tour takes you around Alcatraz Island and under the Golden Gate Bridge.
Go on a Horseback ride along the beach. If you are feeling adventurous try a Horseback riding tour with MarVista Stables. Or try one of the Golden Gate Park tours available from Chaparro Ranch.
Go Hiking.
Lands End. This 3.4 mile hike is one of the most popular in San Francisco. If you have the time and energy, explore the Lands End Labyrinth.
Muir Woods. The Muir Woods Monument includes six miles of trails. There is a short 30 minute hike, a one hour hike, and a one hour and 30 minute hike. If you have the energy and time why not go for all three.
Black Sands Beach. For fans of beach walks take a stroll along Black Sands Beach. Just over the Golden Gate Bridge this unique beach is worth a visit. Pack a picnic and watch the sunset over the ocean.
More USA date ideas