Looking for San Jose date ideas?
San Jose is such a fun place for a date, whether you are an outdoorsy type couple, or you are just after a warm cozy coffee shop – there is a myriad of choice available here!
Along with traditional romantic things to do for couples like the Drive In, date ideas in San Jose CA will extend to museums and also historical buildings and artefacts!
San Jose Date Ideas: 50+ Romantic Things to do for Couples
DATE NIGHT IDEAS
20twenty cheese bar: This is a great place to spend time some time as it has a great outdoor space. You and your partner can enjoy amazing wine and drinks as you spend quality time with each other.
Drive–in capitol 6: This a cool place for a date night. Make sure you go early to get a good spot. The candy bar is particularly popular – just a tip!
Camera 12 cinema: This theater shows a combination of new Hollywood movies as well as foreign films, classics, and art house films. Look out for the special events – they are worthehile attending.
Los Gatos Creek Trail: This is for couples who are interested in fitness. This place shows the different lengths of trails, and it consists of a variety of terrains ranging from flat to hilly. You could engage in a fitness activity with your partner here. Doing physical activities with your partner helps to promote bonding between the two of you.
Improv Comedy Club: If you are looking for a place to unwind with your spouse, then this is the place for you. This club offers a wide range of comedy performances. The club offers a minimum of two drinks. While here, you and your spouse are sure to laugh till you get home.
San Jose Civic Auditorium: This auditorium is also called the City National Civic Theater. It hosts a lot of concerts and shows and also features state-of-the-art HD video and sound systems.
Visit the Happy Hollow Park and Zoo: This Zoo provides visitors with dozens of animals. You will be entertained by presentations from the zoo staff and costume characters.
Visit the Almaden Quicksilver Country Park: This is a great place to spent time with your partner. The great thing about this place is that admission is free, and you have access to multiple entrances. There are also picnic grounds and some old mines you can explore if you love adventure. Good news for pet lovers – you can also bring your pets along as pets are allowed here.
Visit the Alum Rock Park: This is a nice place to spend Summer. There are a lot of beautiful rock formations with walking trails. The staff are friendly and will make your visit an amazing time.
Visit San Jose Museum of Quilts: This is a unique museum, and it houses quilts and textiles. It houses a lot of contemporary textile artefacts that have a lot of history. It also showcases textiles from other parts of the world, which come in various designs.
Visit Joseph D. Grant Country Park: This park offers campsites as well as hiking, biking, and mountain climbing. If you are not interested in those activities, you can also watch the beautiful birds in flight.
Visit the San Jose Flea Market: Here, you can get fresh foods, crafts, and so much more at a fair bargain.
FUN DATE IDEAS IN THE BAY AREA
Visit the Tech Museum of Innovation: If you both like science, then you shouldn't miss the Tech Museum of Innovation. This is a unique science museum, which emphasizes mechanics and engineering. It is free to enter so it is a great free date idea in San Jose.
Visit the Winchester Mystery House: This house is absolutely amazing with 160 rooms. It will take you several hours to fully explore this property, so you both must be ready to go on full day guided tours around the property if you would like to visit here. It is also a very interactive tour, and the guides are really open to answer any questions you might have.
Visit the Edward Peterman Museum: This museum is one of the best historical museums in the city, dedicated to enlightening and educating people on the history of trains and railroads. There are many attractions in the museum which include railroad artifact exhibits, operating train models, and historic building exhibits.
Visit Bowlmor Lanes: Bowling is always a super fun date idea. Food and beverages are available.
Visit the Cardoza Park: This park features fields, courts where you can play volleyball, baseball, football. It also has jogging areas and picnic facilities. After playing games, relax and enjoy the scenery.
Visit the Bay Club Courtside: This 10-acre facility offers a fitness club and spa along with an outdoor swimming pool where you and your partner can cool off and chat. It also has indoor and outdoor tennis courts if you are interested in an active date idea.
Visit Wilson Park: Wilson Park offers picnic areas, fitness areas, and a recreational building. Cupertino's ceramic center is also located here. While here, slip into the Cupertino ceramic center to learn a few things about ceramics. It promises to be a fun as well as an educative date.
Visit Rancho Rinconada Recreational center: This place offers public swimming lessons if you want to improve your skill set. It also combines a lap pool and a recreational pool. You could learn how to swim with your partner here if you don't already know how to.
Visit the Serra Theatre: You and your partner can watch the most recent Bollywood movies here. You can also watch world sports here if you are interested. There's something for everyone here.
Visit California's Great America: This park happens to be a very exciting. It has a lot of water rides and a lot of fun activities you both can engage in.
Participate in Great America's Halloween Haunt: You both will enjoy a wide variety of thrills at this place. There are a lot of exciting mazes with live shows you and your partner will love.
FUN ROMANTIC RESTAURANTS IN SAN JOSE
Le Papillon: This is an elegant restaurant where you both can have an absolutely romantic and fun dinner. The ambiance, the menu, and the staff are sure to make your date here an experience.
71 Saint Peter: The setting here is romantic, the food is tasty, and the drinks are amazing. Customer service here is great, and you both will love the experience.
LB steak: The steak here is to die for, the sides are amazing, and the sprouts are equally delicious. The service here is thoroughly excellent.
Elyse: This could be a nice romantic spot for you both. The setup is dark and mysterious. Cocktails are uniquely crafted in a Contemporary setting. You should try it out.
Orchestra Palm Cour Restaurant: The setting is pretty historic and will give a historical touch to your date. Customer service is fast, staff are friendly, the rates are reasonable, and portions are large.
La Foret: It offers a warm and comfortable place to eat. Prices are moderate and pocket-friendly. It brings together a French dining experience in a Contemporary setting. Customer service here is great, trust me, you will be thoroughly satisfied here.
Paesano Ristorante Italiano: This offers traditional Italian dishes served in a gorgeous interior. It is a good place to have a romantic dinner. The atmosphere is relaxing and nice, and the whole place is filled with a refreshing fragrance. Weird but good.
Santo Ristorante: The decor here is warm, their desserts are great, their pasta is hand-made, their prices are reasonable, and the atmosphere is fun.
Nemea Greek Taverna: This place is great for a romantic night out. The dishes are a mix of classic and modern Greek dishes, but they sure are tasty. They are pricy, but the taste of the meals is worth the price.
Grill on the Alley: This is a beautiful traditional steak restaurant. The dishes are exquisite, and there's a nice selection of drinks too.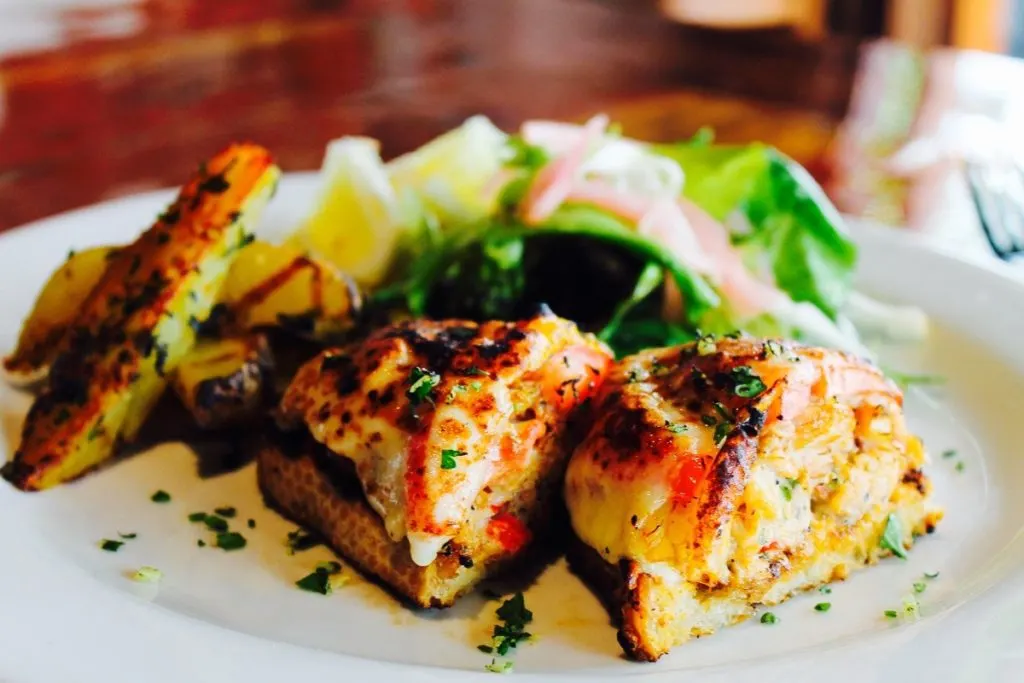 BEST COCKTAIL BARS FOR DATE NIGHTS
Paper Plane: With about $14, you will be treated to the best of cocktails and drinks. The atmosphere is relaxed, and you could also try out new drinks.
Fifty Five South: This is a cool hangout that will serve both of you. The cocktails are innovative. There are also live performances as you sip and relax with your partner.
Five Points: The atmosphere is relaxed, and you both can enjoy the best cocktails here. The prices are also pocket-friendly, so don't fear if you are on a budget.
Red bar Lounge: Apart from getting some awesome cocktail as well as drink services here, the fun thing about this place is that you can also watch your favorite game of sport. You can also play some of the bar games too. While sipping your drink in a relaxed atmosphere, you might even gain some liquid courage to sing karaoke.
District: This place offers an extensive wine and whiskey menus. You don't only get drinks here but mouth-watering pizza and tapas.
Normandy House: This is not only a cocktail bar; it also offers pool services, karaoke, and darts.
Los Gatos Soda Works: This serves as both a cocktail bar and a restaurant. Service is usually done with state of the art equipped and facilities, so you should expect the best here and nothing less. If you have a thing for excellence, look no further because Los Gatos has got you covered. The dishes are also nice and rich. It also has a cozy outdoor seating arrangement if you guys want to sit outside and appreciate the view.
S and H Keyes Club: You have access to a wide variety of drinks to choose from, ranging from alcohol to beer, cocktail, wine. The atmosphere is casual and friendly, and both of you will get comfortable instantly. Outdoor food is also allowed here.
Caravan Lounge: You can enjoy a vast collection of great beer selections here. You could also play bar games and dance with your party as the live band plays. Service is fast, and great cocktails are served here.
LVL 44: This place is cozy, and it features local DJs along with live music that will get you spinning for hours. The service and cocktail here are exceptional.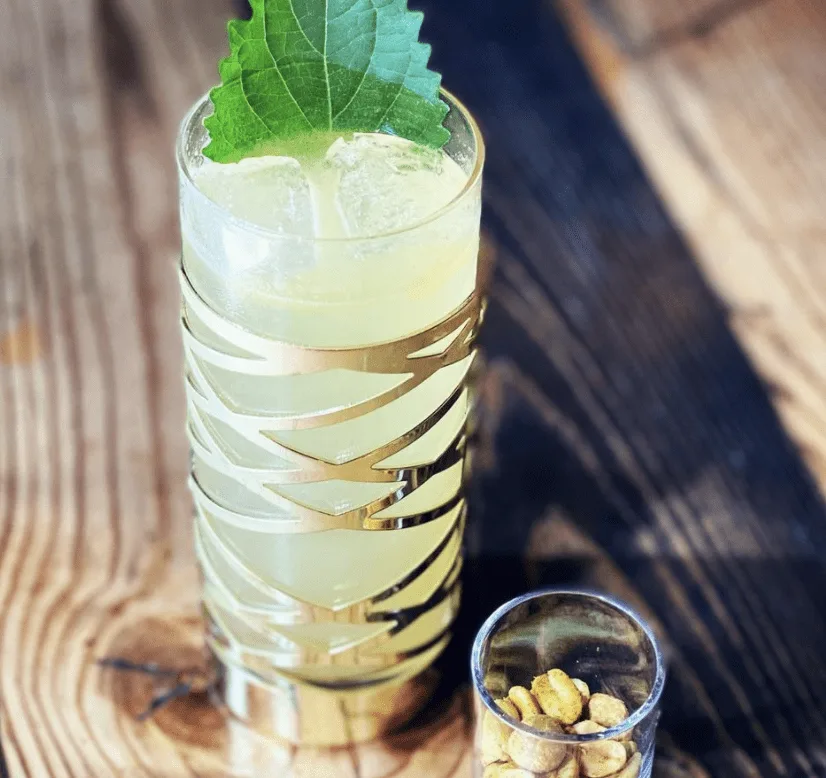 COFFEE SHOPS IN SAN JOSE
Chromatic Coffee: The Coffee served here is really fresh. The flavor of the coffee is great. You have access to a variety, and the presentation is equally wonderful. They also give you a free coffee or cold brew with each bag. The price is a little on the high side, but you get quality. Outdoor seating is available here, and the place a touch of arts that you can enjoy while sipping your coffee.
Visit Philz Coffee: Coffee here is affordable. The customer service is great, and the staff are warm and nice.
Academia Coffee: The atmosphere is friendly. The coffee tastes great and the food too. The staff are friendly and welcoming.
Hannah Coffee and Sweets: This Coffee shop is cozy and comfortable. Coffee is served in the most creative manner. Food is also very delicious. You won't regret a visit here with Boo.
Pete's Coffee: The ambiance here is fantastic. Coffee tastes great. What more could you wish for?
Spectra Coffee: This shop presents a casual and cozy atmosphere, perfect for a cozy winter date idea.The staff and service are excellent. Coffee is also well priced – always a +.
Blue Bottle Coffee: The atmosphere is simple but comfortable – perfect for a second date. Great choice of background music. Customer service is excellent too.
Stop at Barefoot Coffee: This Cafe is an award-winning Cafe. It serves organic teas, a variety of toasts, delicious pastries. The place is decorated in an artsy kind of way so the environment is also interesting. The staff are patient and kind, and excellent service will keep you coming back for more!
Visit the Cafe Paradise: It is a cozy spot with outdoor sitting. You could get a quick bite here and also watch sports.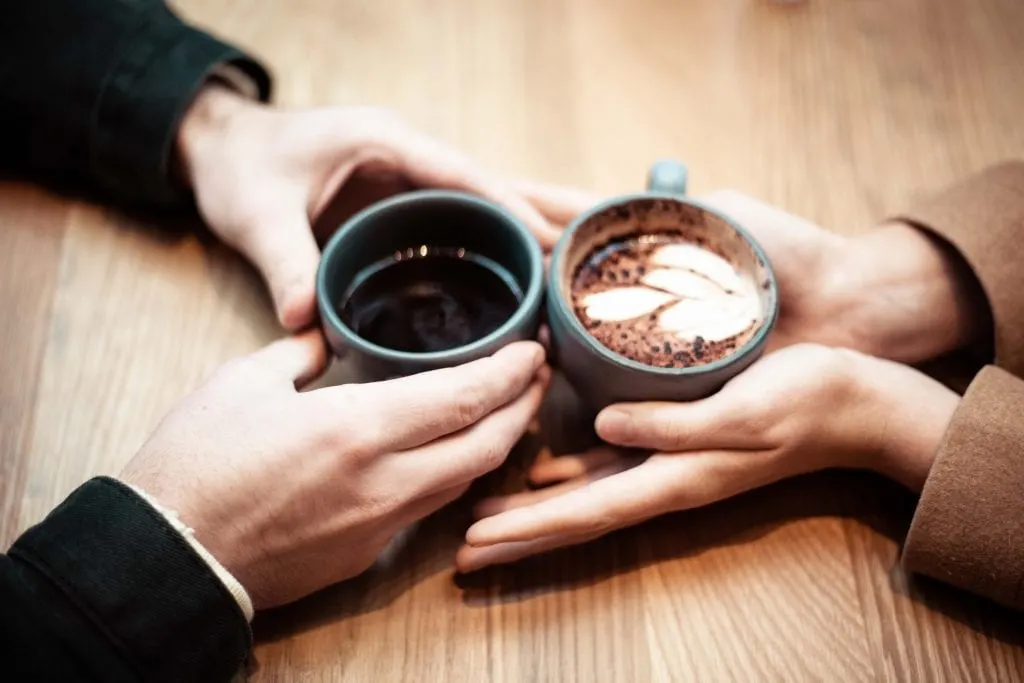 Visit the Golden Gate Bridge: Why not go on an epic road trip to see the GG Bridge, only 1 hour away. This Bridge is really famous, and you both can have the time of your life taking pictures and exploring.
Visit the Monterey Bay Aquarium: While here, you could take a look around the extensive sea exhibits and the conservative programs.
Go to Pescadero Beach: A day out on the beach is always a good idea. This beach has both a rocky beach and sandy coves, which are suitable for picnics as well as fishing.
Visit Plaza de Cesar Chavez Park: Gorgeous plaza made up of a fountain and a park. During Christmas, the show here is awesome, and you won't want to miss it.
Volunteer: There are so many cool volunteering opportunities in San Jose – pick out a cause you both care about. Volunteers are always needed for different causes throughout the city. Running events and animal shelters are good places to start. It's a really great way to bond, and you can also affect lives positively too.
Rosicrucian Egyptian Museum: This museum contains artifacts from Egypt that tell their Civilization stories. Outside, there is a water fountain, an Egyptian research library, and a Peace Garden.
Montgomery Theatre: Here you can watch live performances. The sitting arrangement is comfortable, and the contemporary art pieces are beautiful.
OUTDOOR ROMANTIC DATE IDEAS
Visit the Willow Glen: This is located downtown with a nice collection of cafes, stores, and restaurants.
San Pedro Square Market: This is a quiet market with a lot of dining areas where you can sit, eat and have a great time with your partner.
Lohr Vineyard and Wines: This is a great place to activate your tastes with your SO especially if you are wine lover. Here, you will taste great wines as well as acquire wine knowledge.
Visit the Japanese Friendship Garden: This park is well maintained with beautiful landscape, waterfalls, plants, and bridges. There is also a pond with lots of fishes and turtles. You could have a picnic here or just walk around to enjoy the scenery.
SoFa District: This place has a museum as well as art galleries. You have a variety to choose from. The ambiance is great, and there's a lot of space to just walk or sit.
Santa Teresa Country Park: This place has many awesome places to explore. It is also a great place to enjoy mountain biking as it has the perfect terrain for it.
Visit the Cathedral Basilica of St. Joseph: This church is the oldest in San Jose, and it is an amazing piece of art history. The artwork here is incredible, and if you are thinking of walking down the aisle, it's also a really cool place for a wedding.
Municipal Stadium: This is especially an awesome place to enjoy a minor league of baseball.
Visit the Heritage Rose Garden: Looking for a great place to have a picnic with your partner? The place is here. This garden is great for a picnic, and it is also great for taking a stroll. You could even sit in the shade in each other's presence and read a book.
Shopping spree at Santana Row: This outdoor shopping will certainly score you points with your partner. Here, you could upgrade your wardrobe and grab a bite.
Bike ride through Los Gatos Creek town: This trail is 10 Mike long, and it is really popular among visitors and locals alike. The atmosphere is absolutely beautiful.
***
More Romantic Activities in Cali + beyond