Scotland offers road trip options in abundance with routes challenging even some of the world's best road trips including the Golden Circle in Iceland.
This Scotland road trip features some of the best destinations to see in Scotland including 'must see' movie destinations from famous flicks including Harry Potter & Braveheart.
1. Start your journey in Edinburgh (or Glasgow)
We started our awesome Scotland road trip in Edinburgh. You could equally start your trip from Glasgow.
Edinburgh is a fantastic city with so much to offer. We decided to bypass it on this occasion as we have visited a few times in the past.
The best places to visit in Edinburgh include:
Explore Edinburgh Castle;
Visit Arthur's Seat; and
Walk the Royal Mile & Edinburgh's Old Town.
[box] TIP! A fun place to get your photograph taken in traditional Scottish attire is The Tartan Weaving Mill & Experience.[/box]
If you are staying in Edinburgh one of our favourite things to do is the Rose St challenge.
Rose St is a bustling street in Edinburgh with many bars. The challenge is to see if you can have a drink at every bar along the street.
As you can see in our video, we were not successful. If you decide to give the challenge a go, let us know if you have more luck.
Here is a video of us a few Christmas past giving the challenge a crack.
[box] Recommended stay in Edinburgh – 3 Nights [/box]
To book your stay in Edinburgh click here.
2. Travel from Edinburgh to Glasgow (45 minutes)
As we had previously visited Edinburgh, we were excited to explore Glasgow next.
One great way to travel on a budget is to head to the less glamorous yet super interesting towns. If you're wondering Is Scotland expensive? we've answered that in this post.
Prior to traveling to Glasgow we had heard reports of a city plagued with crime & violence. After visiting the city, we were surprised how much we loved it.
For Potterheads, Glasgow is a key place to visit in Scotland. Our favourite places to see in Glasgow (including the best destinations for Harry Potter fans) include:
University of Glasgow – Inspiration for Hogwarts;
Pollok Country Park – Gorgeous gardens, country house & teahouse;
Glasgow's amazing street art – Our favourite is St Mungo;
Ashton Lane – Inspiration for Diagon Alley;
Kelvingrove Art Gallery;
The Necropolis; and
The Lighthouse.
[box] Recommended stay in Glasgow – 3 Nights [/box]
To book your dates in Glasgow click here.
3. Travel from Glasgow to Loch Lomond (45 minutes)
Only an hour's drive from Glasgow, you will find Loch Lomond and Trossachs National Park. Here you will be mesmerised by stunning lochs and natural landscape everywhere you look.
We spent most of our time in Loch Lomond relaxing and soaking the natural beauty. We also visited the very cute town centre which had the most gorgeous little houses & church!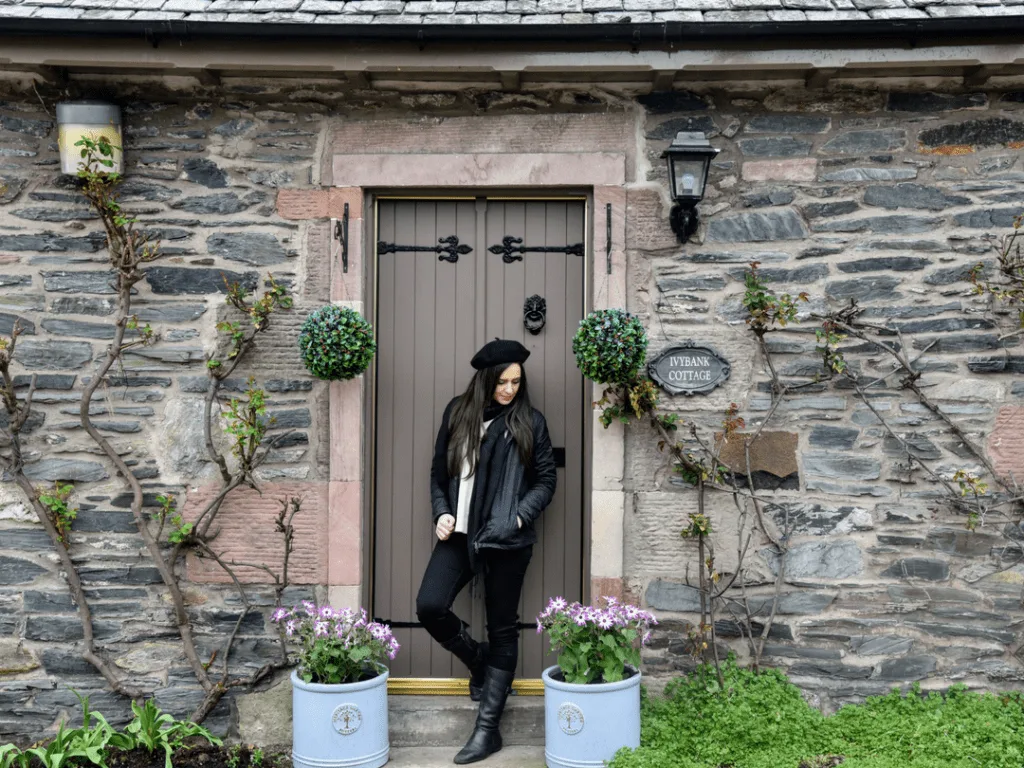 We had been eyeing off the Lodge on Loch Lomond since we saw it on Instagram.
Many Scottish people actually chose to get married in this gorgeous hotel as the premises are absolutely stunning. The rooms are decked out in Scottish luxury with tartan trimmings and our room even had a private sauna!
We were beyond impressed as we have never experienced a hotel room with both a private sauna and a view to die for! What more can you really ask for?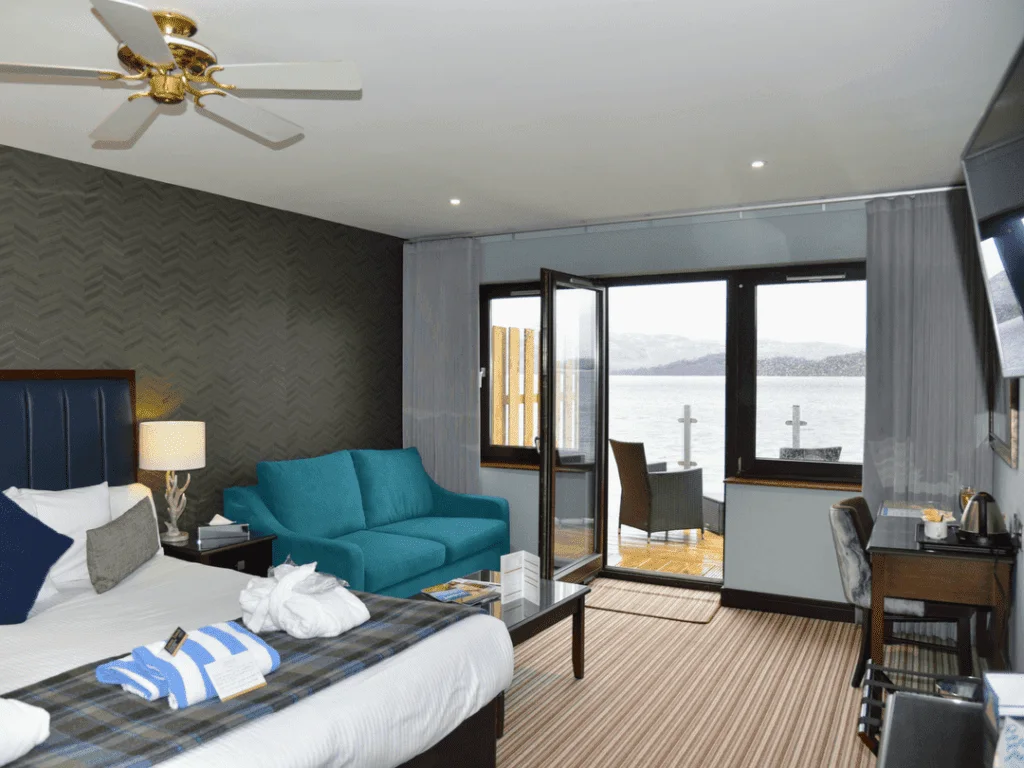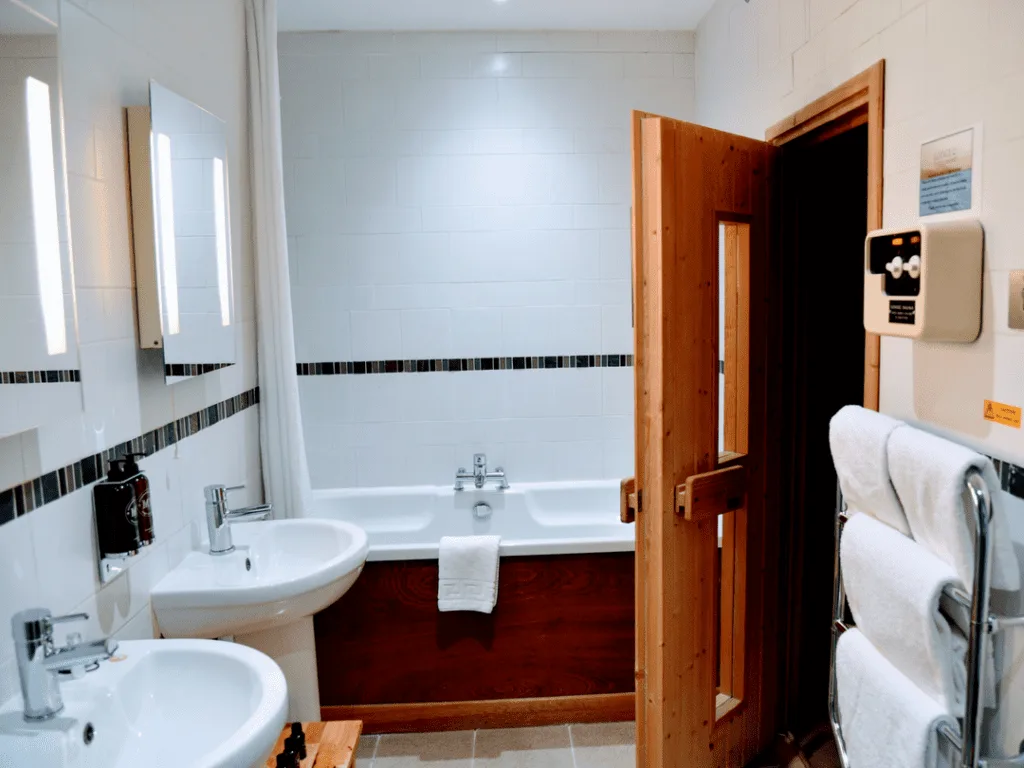 Despite the fact that it was raining outside on the day we visited, our balcony was so gorgeous we rugged up and sat outside for a view hours to enjoy the impressive view of the loch.
After we moved inside, we headed to the Lodge's health & wellness centre to warm up in their gorgeous heated pool, sauna, jacuzzi & laconium!
We had never actually tried a laconium before so this was very exciting for us. If you haven't either, a laconium is a room with a hot stone or bench – very relaxing!
After experiencing total body rest and relaxation, we made our way to the Lodge on Loch Lomand's dining room (with a fantastic view of Loch Lomond) where we enjoyed one of the best dinners we have received in a long time.
When you stay at Lodge on Loch Lomond you can choose to book a DBB (Dinner, Bed & Breakfast) option which is really great as not only is the view of Loch Lomond to die for but the food is also fantastic!
[box] Recommended stay in Loch Lomond – 2 Nights [/box]
To book your dates in Loch Lomond click here
4. Venture from Loch Lomond to Stirling (1 hour)
We were very exited to travel from Loch Lomond to Stirling as, being fans of the movie Braveheart, it has a lot of interesting things to see.
Located within Stirling is the William Wallace Monument & the battle of Stirling bridge.
If you have not seen Braveheart, the William Wallace Monument is a tribute to William Wallace, a 13th-century Scottish hero.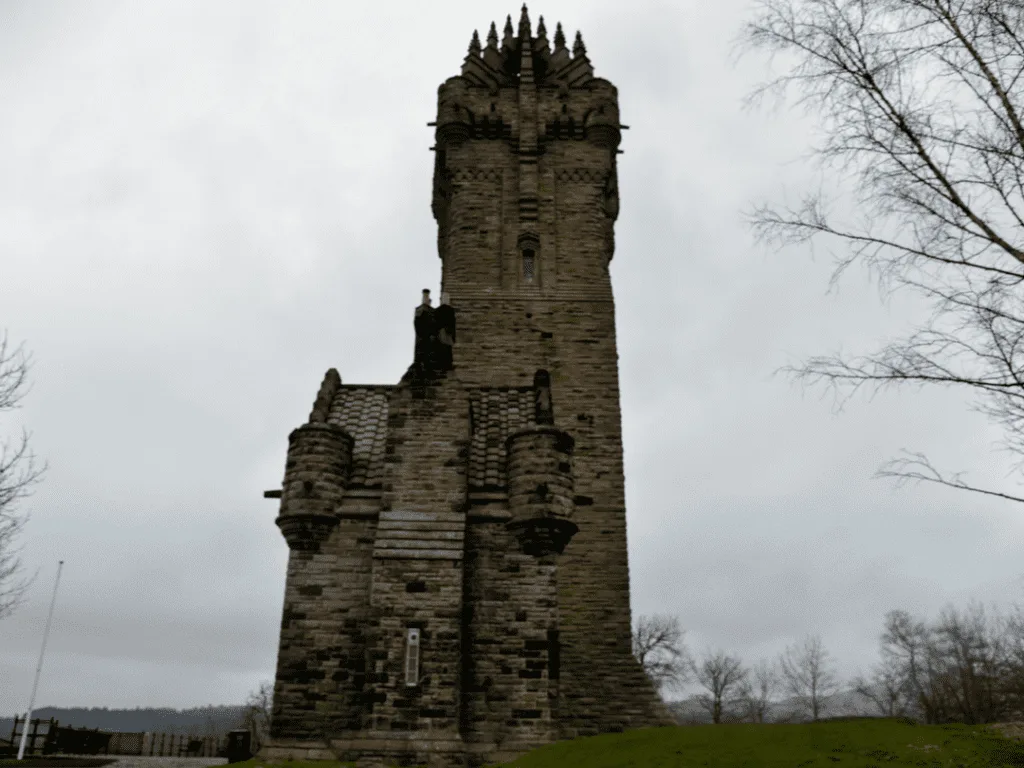 The monument overlooks his greatest victory – the Battle of Stirling Bridge, in 1297.
In 1297, an army lead by William Wallace led the Scottish to victory against the English. This was achieved by allowing half of the invaders advance over the narrow bridge.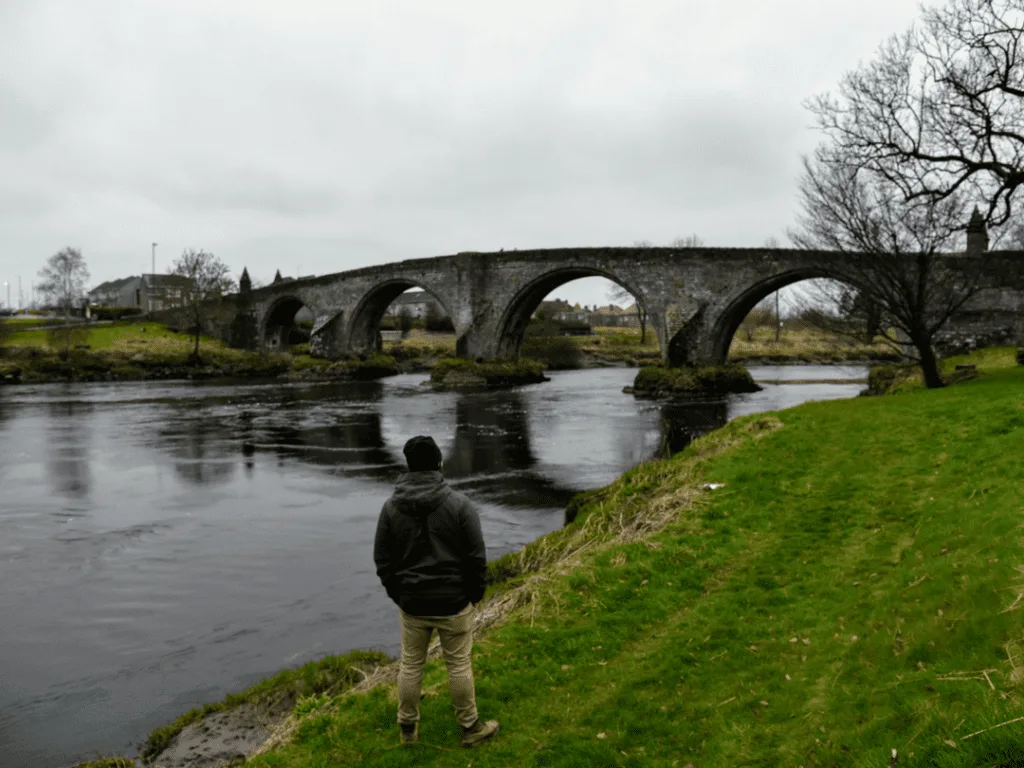 Stirling also features the gorgeous Stirling castle. Stirling castle is considered one of the most important castles in Scotland. It is famous for once being the home of Mary Queen of Scots.
[box] Recommended stay in Stirling – 1 Night [/box]
To book your dates in Stirling click here.
5. Continue from Stirling to Oban
We were happy to head on to Oban as we had heard a lot of positive reports about this cute little beachside town.
We expected a cute but pretty much dead town however, to our surprise, it was absolutely bustling with people!
Oban was the perfect place to take a stroll along the sea front, look through all the quaint clothing & coffee shops & enjoy a beer in the sun (as we did).
Some of the best things to do in Oban include:
Finn Falconry – for a great display of bird's of prey; &
Oban distillery – for a tour & tasting of Scottish whisky.
Castle Stalker is also located near Oban, known as the castle of Aaaaaaagh in Monty Python's Holy Grail.
If you don't want to use a Monty Python quote for your instagram caption, then check out our Road Trip Quote blog post for inspiration.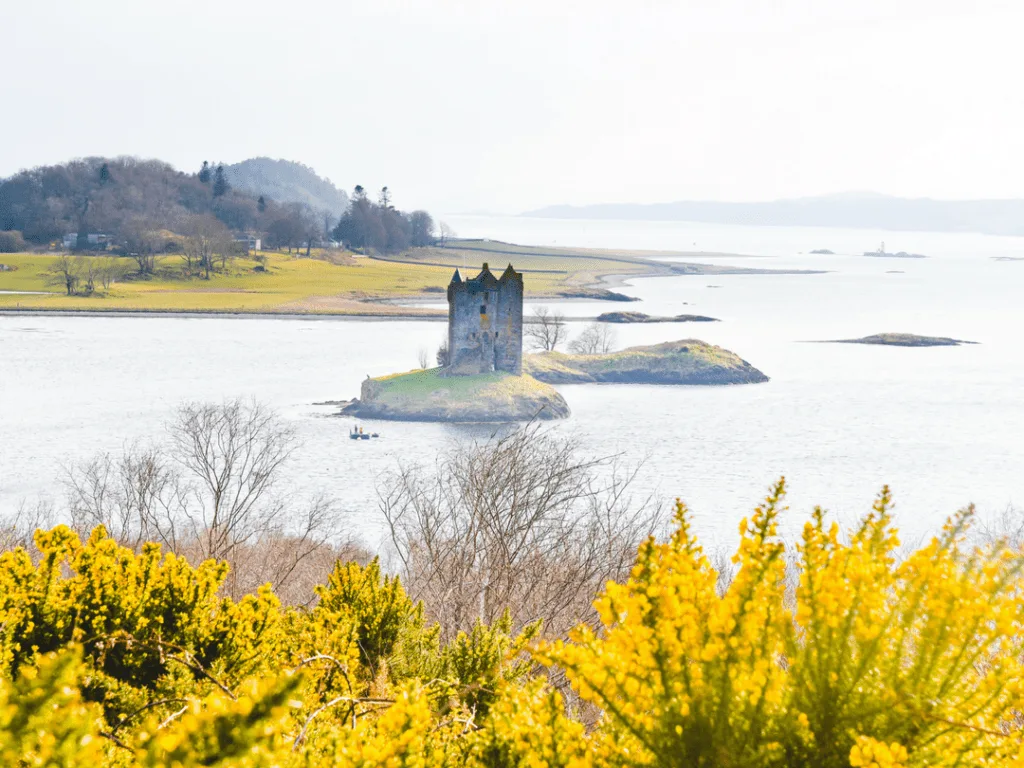 [box] Recommended stay in Oban – 1 Night [/box]
To book your stay in Oban click here.
5. Travel from Oban to Glencoe (1 hour)
Glencoe was one of the best places we visited on our Scotland road trip as it was so picturesque!
Make sure you allocate a few days of your time to the Glencoe area, the scenery is absolutely unreal! Put road A82 in your GPS for the most beautiful spots in the area.
To see the best & most scenic spots in the Glencoe area don't miss:
Loch Achtriochtan;
Three Sisters;
The meeting of 3 waters;
Buachaille Etive Beag;
River Coupall; and
Etive Mor Waterfall.
In Glencoe, we camped at the BlackWater Campsite which is absolutely fantastic place to camp in the area.
The toilet facilities were clean (with great hot showers!), there was a lounge area to chill or charge devices and it even had fast wifi (quite unheard of for a campsite).
At BlackWater Campsite you have a choice to tent, campervan, sleep in little cabins (as pictured below) or they also run a lovely hostel on site.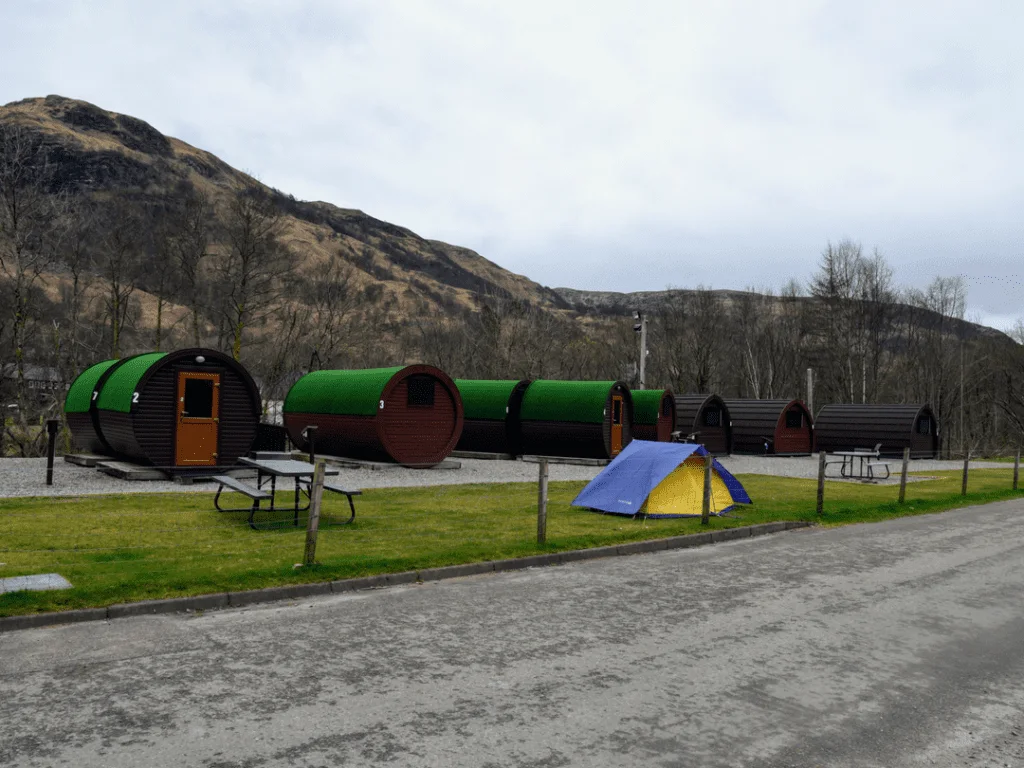 [box] Recommended stay in Glencoe – 2-3 Nights [/box]
To book your stay in Glencoe click here.
6. Venture from Glencoe to Isle of Skye (3.5 hours drive)
On our way from Glencoe to Isle of Sky, we simply had to make a stop at the 'Hogwarts Express' otherwise known as the Glenfinnan Viaduct.
We were amazed that it looked just like how it did in the Harry Potter movie!
Nearby the Glenfinnan Sleeping Car provides the opportunity to sleep in a train – a super cool novel experience near the Glenfinnan Viaduct.
From here it is about 3.5 hours drive to the Isle of Skye, probably our favourite part of the trip. When we first reached the Isle of Skye we were greeted with fields and fields of highland cows.
It was the first time we had the pleasure of seeing the iconic Scottish highland cow (this trip) so we were pretty excited. I mean, can you really say you've been to Scotland without seeing a highland cow?!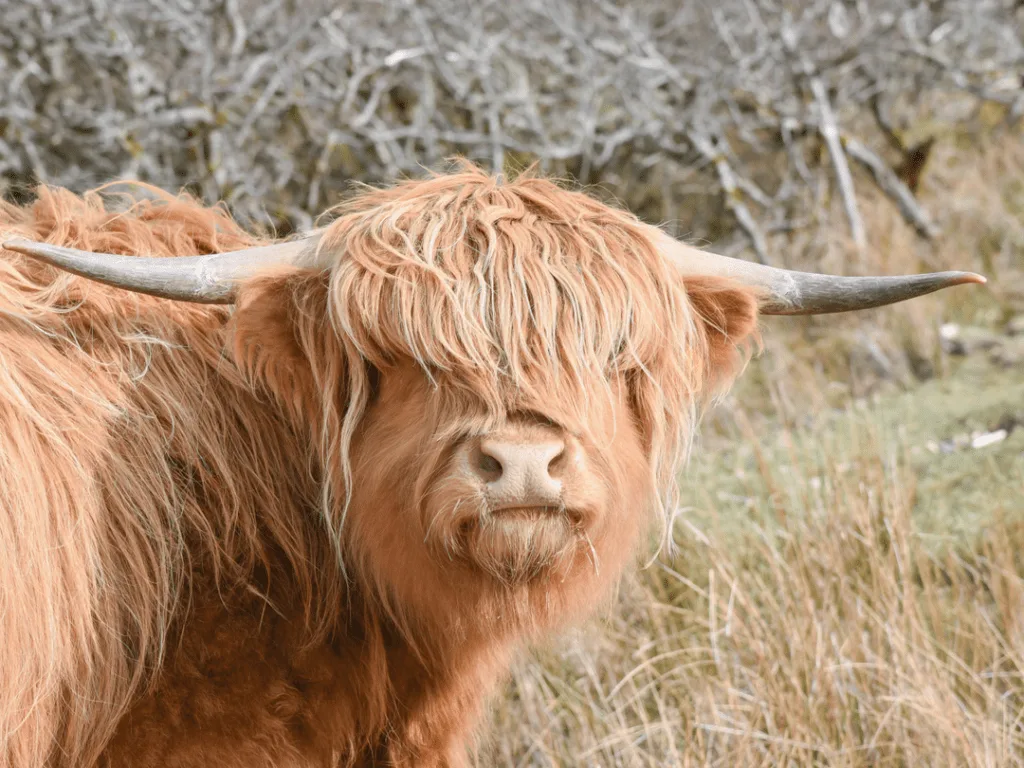 There are so many scenic places to see in the Isle of Skye. Our favourite places were:
The Fairy Pools – A stunning group of small waterfalls (Great photography & Instagram opportunities);
Quiraing – Provided amazing roads we with rugged landscape that looked straight out of a movie;
Eilean Donan Castle – A beautiful castle to photograph both at day & night;
Visit Portree – Main Town with colourful houses;
Kilt Rock View point;
The Storr;
Dunvegan Castle & Gardens;
Neist Point Lighthouse; and
Coral Beach.
[box] Recommended stay in Isle of Skye – 2-3 Nights [/box]
To book your stay in Isle of Skye click here
9. Isle of Sky to Inverness & Loch Ness (3 hours)
From the Isle of Skye we headed toInverness & Loch Ness (to test our luck finding Nessie).
Unfortunately, we did not have any luck finding the Loch Ness Monster on this trip however, we did some pretty cool things around the area including:
Urquhart Castle;
Inverness City (A really picturesque town!);
North Coast 500 – you can see part of the North Coast 500 road trip from Inverness;
Tomatin Distillery; and
Fort George.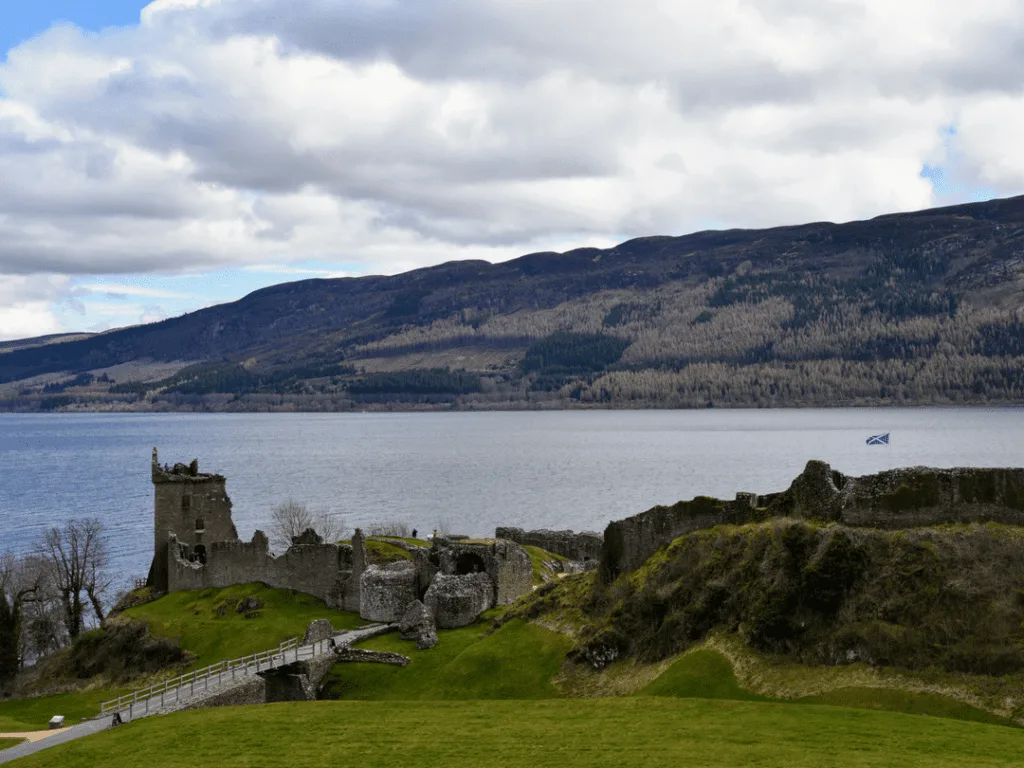 [box] Recommended stay in Inverness – 1-2 Nights [/box]
To book your stay in Inverness click here
10. Inverness back to Glasgow (3 hours)
On our way back to Glasgow from Inverness we just had to detour to Craigievar Castle (AKA The Pink Castle) as Nadia is absolutely obsessed with anything pink.
It is definitely a great pitstop to see a very unique castle in Scotland.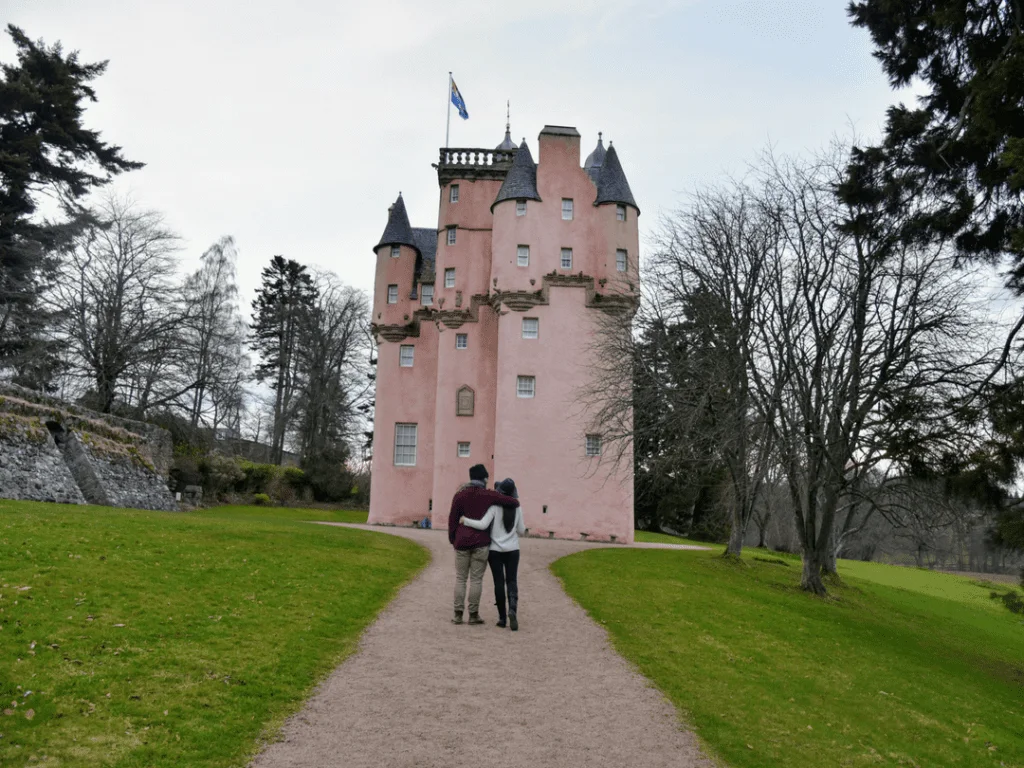 Car Rental for a Scotland Road Trip
We used Rockin Vans World for the road trip. The beauty of having a camper van over a car is that you can sleep in the most picturesque locations.
During our Scotland road trip we also took over the Instagram account of Rockin Vans World – you can check our Scotland road trip adventure also on that account!
From Glasgow we headed into England & Wales. Stay Tuned!
If you love road trips, then don't miss our road trip in New Zealand. We prepared a 14 day New Zealand itinerary blog post covering the best of the North and South Island.
Pin our Ultimate Guide to Pinterest (so you can find it again later!)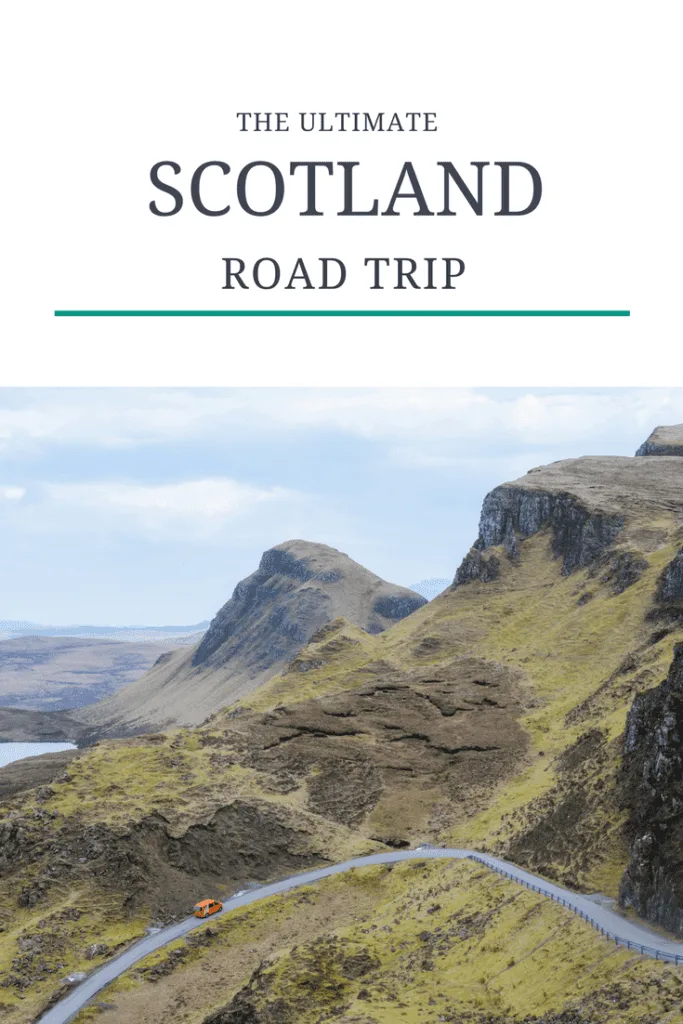 We were guests of Rockin Vans World, BlackWater Camp Site & Lodge on Loch Lomond during our Road Trip. However, that does not in any way effect our views & opinions.