Looking for Scottsdale Date Ideas?
We have you covered! No more boring indoor date nights with these epic date night ideas in Scottsdale.
If you are looking for the most romantic places and spots in Scottsdale, we have hunted down 50+ of the best, whether you are looking for things to do at night or romantic things to do for couples in Arizona during the day – we got you!
The best date spots in Scottsdale right here!
Scottsdale Date Ideas: 50+ Romantic Things to do for Couples
Coffee and Tea: First Date Ideas
Sip Coffee Bar -At this café you get to choose your buzz; will it be coffee or beer? Serving both, this café is in the perfect location to fulfill a buzz and then keep it buzzing. It is located very near to other bars, restaurants, and cute shops, so it could be the first or last stop on a day or night out on the town!
Cartel Coffee Bar -Have you ever heard of the Hario V60? How about the Chemex? At this coffee bar, you and your date will get to choose a unique method for brewing your coffee. Watch the rich black coffee drip through a unique filter, and then decide for yourselves whether it enhances the flavor! Get your snob on and have some fun!
Village Coffee Roasters- This roastery's slogan is, "when science becomes art." So how about turning a regular morning into a trip to a scientific lab, where coffee is your chemical! At this café you can experiment with different coffees. Maybe you want a red eye, which is an espresso topped with drip coffee. Or maybe you want a chai infused with exotic spices. Whether you go here on your first date, or your 1,000, this experimental coffee shop will keep you exploring!
Berdena's Coffee Shop -Situated right in the heart of oldtown Scottsdale, this specialty coffee shop will awaken your senses almost instantly. Its modern and cute vibe will be pleasing on the senses and pleasing on the taste buds! Seasonal drinks are always on the menu, and you can never go wrong with their smashed avocado toast. Come here for a friendly morning where you can get to know each other with ease.
Inner Circle Café– Every Tuesday at 5:30pm, the Inner Circle Café running club meets here before going on an evening jog through town. Maybe you want to join the runners club for an evening and take a jog with your date! Or maybe you just want to stop in earlier for a date over coffee. Either way, this café features a large coffee menu as well as a large healthy breakfast and lunch menu.
Sweetwater's Coffee and Tea –Is one person craving the classic cup of Jo while the other is looking for something more adventurous? This café has it all: fresh roasted coffee as well as coffee and tea inspired by the globe. The owners Wei and Lisa Bee made their vision of classic alongside extravagant come alive at this cozy coffee and tea shop. Try one of their signature coffees for a taste bud explosion: Crème Caramel, Dragons Eye, or the French Vietnamese Au Lait.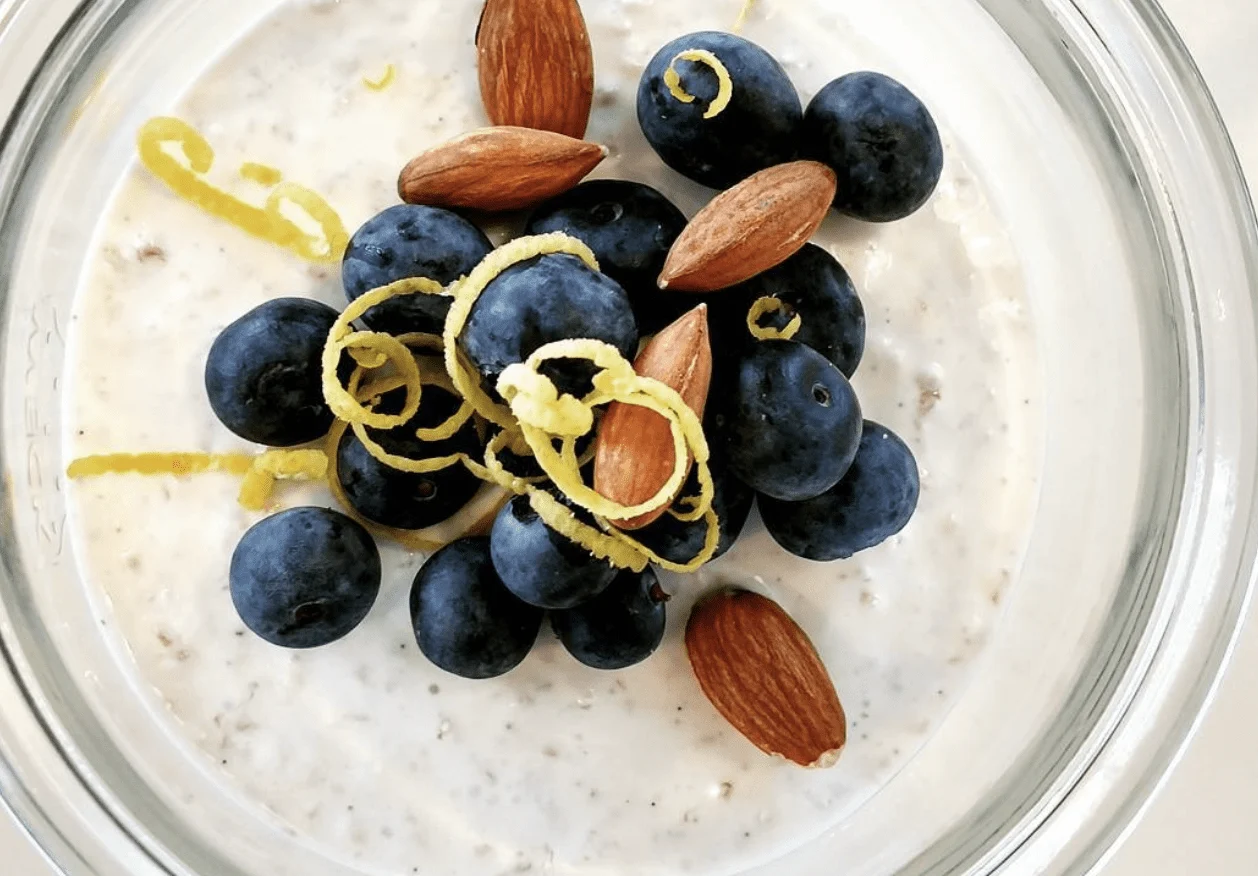 Romantic Date Night Ideas Scottsdale
Rock and Roll Car and Bike Show– Are you a car junkie? Well, at this car show being a car junkie is not a requirement! In most cases, if you were not one when you entered, you will be one when you leave! This car show is perfect for any couple because all the cars are historic, shiny, and so pretty you will not be able to peel your eyes away. This is a free car show that happens every Saturday at 4pm, so it is the perfect place to start the night!
Take A Stroll… At the Scottsdale Arts Walk – Every Thursday from 7pm to 9pm local artists open their shops to the public completely free of charge. As you walk through town, you can meander back and forth between galleries, live music, restaurants, or even take your romance to the next level and hop on a horse drawn carriage ride. This event will allow for you to be outside under the stars, and amongst some beautiful art and a beautiful town.
Strike a pose at the Civic Center Mall – Pose in front of Robert Indiana's famous outdoor LOVE sculpture. The sculpture is a part of a public art program in Scottsdale and is the perfect place to snap a cute couple pic!
Head to the Marshal Ways Art District -In the center of downtown, this art district takes a break from Western themes and is more contemporary. On the first Thursday of each month, this district comes alive with a free artwork featuring outdoor galleries, refreshments, and live music.
Desert Botanical Garden – Inside of Papago Park, this garden is home to one of the worlds largest collection of outdoor desert plants. Walk along cobblestone pathways lined with beautiful flowers as you and your date learn about which plants were integrated into Native American tribal life. This garden will soothe your minds, your bodies, and your souls!
Sonoran Desert Jeep Tours– This is a half day experience, taking about 3 hours, but it will feel like only 20 minutes! Time passes when you are having fun! On this site seeing tour, the ride is a bit bumpy, so get ready to bust up laughing as you slosh around in your seat. This is the perfect place to break the ice on a date and get to know each other as you get to know the scenic Sonoran Desert.
Antique Trove – Have you ever heard of a mall specifically featuring antiques? Well, you have now! Take your date and head over to this 23,000 square foot mall featuring premier antiques. They have anything from the Victorian Era to the psychedelic 60s!
Romantic Restaurants: Best Date Restaurants in Scottsdale
Café Monarch – Arched entryways, white tablecloths, and chandeliers are all things that can be found at this chic restaurant. Serving four course meals, the menu features delicate New American dishes that are so artfully placed on the plate you will want to take a picture before the first bite.
Grassroots Kitchen and Tap – If you are looking for some Carolina baby back ribs, or a Scottish salmon and salad combo, or maybe some fresh key lime pie, this is the place to go. This American restaurant draws inspiration from all over the map yet has a keen focus on using fresh and local ingredients. It has a bubbly atmosphere and a happy hour from 3-6!
Culinary Dropout -This fun and fancy restaurant is open for brunch and dinner, with a happy hour from 3-6. With a menu stocked full of fancier comfort food, and nights featuring live music, this is an upbeat place to go and still have a romantic night out.
The Mission – Located in the historic Oldtown Scottsdale, this modern Latin American restaurant will blow you away with their fine dining cuisine. The atmosphere is mellow and the perfect ambience for having a romantic night out.
Marcellino Ristorante– The ambience and the smell of this restaurant will captivate your senses upon entering. With beautiful tableware, soft music, top of the line service, and delicious Italian cuisine, this is the perfect place to go for a special night out with a special someone. It has positive review after positive review! It also has live music every Thursday night.
Mastro's Steakhouse -With a diverse menu featuring steaks, sushi, and seafood, this hip restaurant is very romantic. Here, proper attire is required. If you are looking for an all-out, fancy restaurant, this is the place to go. They have a flourless chocolate cake and homemade whipped cream that is to die for, so make sure you leave room for dessert.
Virtu Honest Craft – At this place, the food is art. If you want to impress your date, then this is a great choice. You can expect excellence here, and your mind will bend when you taste the Mediterranean inspired cuisine. Here you will want to cheers to prosperity and spend the evening talking about your dreams.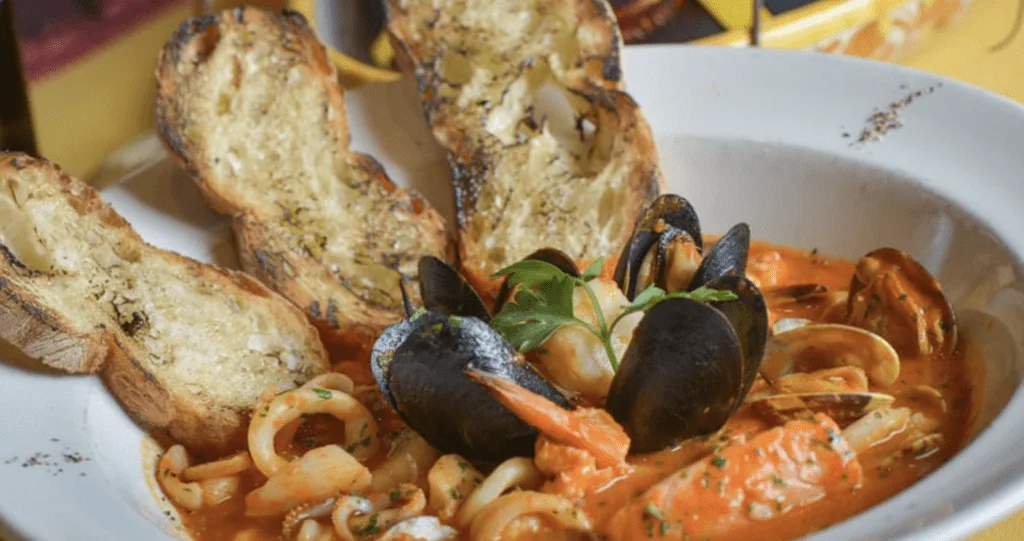 Fun Outdoor Date Ideas
A Taste of Old Town Scottsdale – This walking tour is a splendid opportunity to get outside and explore the historic Oldtown Scottsdale. You and your partner will seize the day by stopping in to unique and exciting restaurants in order to taste the enthusiasm of the "West's Most Western Town." Led by enthusiastic local foodies, this tour will lead you into the realm of scrumptious food and wine while telling you stories of the town's past. Grab your partners hand and get eating!
McDonald's Ranch. – Adventure awaits at this premier horseback riding ranch. Whether you want to join in on a group ride, schedule a private ride, or go all out and schedule a moonlight ride, this ranch is the perfect getaway for a couple looking to trot around in the fresh air. Just a few miles outside of the city, a trip to this ranch will be a ride of a lifetime.
The Spa at Camelback Inn – Located in the mountainsides of Scottsdale, this spa offers a tranquil and replenishing atmosphere to every guest. With services to fit a variety of needs, and an aura that encapsulates the healing benefits of the desert, you and your partner will have no choice but to dive into a deeper connection with yourself and each other.
Scottsdale Canals – If you are starting to feel parched by the desert, then you and your partner must take a trip to the Scottsdale Canals for a nice stroll along the waterways. Apart of a 139-mile waterway system, the canals that run through Scottsdale are parallel to craft beers, flirty restaurants, and unique waterfalls for sightseeing. Whether you want to spend the whole day walking, or just an hour, you are bound to find yourself laughing as you enjoy the coolness of the water.
McCormick-Stillman Railroad Park – This adorable park features a train that children, and (that's right) their parents can hop on for a zoom around the park! Bring your kids along for this date, or if you do not have children, no problem! You and your date can catapult yourselves back to your childhood while you ride the train through an open space, grassy park. Feel the breeze on your faces as you choo-choo through the afternoon.
Tom's Thumb Trail – This is the most popular trail in the area, so make sure to get there early! The casual 5-mile ascent ends up at a scenic point perfect for seeing a magical sunrise. On the way down you can dream about where to stop for breakfast!
McDowell Mountain Ranch – Take a short drive to this amazing ranch to have a relaxing day by the pool. This ranch has a big public pool, a pickleball court, a volleyball court, and a ramada area perfect for a picnic! Surrounded by beautiful landscape, this is a great place for a secluded getaway with the promise of cooling off!
Fun and Unique Date Ideas
Fashion Square Mall – The biggest mall in all of Arizona, and within the top 30 biggest malls in the nation, Fashion Square offers top notch fashion as well as the perfect ambience for people watching. Whether you are window shopping, stopping in for a Cinnabon, or on the hunt to buy your partner his or her next best Gucci belt, this 2 million square foot mall has something for just about everyone!
Scottsdale Museum of Contemporary Art – This is a very cheap option for a mind-opening experience. SMoCA is dedicated to contemporary art, architecture, and design. With interactive and interesting pieces, this museum will give any couple the opportunity to explore, learn, and have a great time!
Taliesin West – Frank Lloyd Wright's desert laboratory offers multiple different types of tours, and it is open 7 days a week! Offering something for everybody, Taliesin West is a National Historic Landmark and a UNESCO World Heritage site. With incredible architecture, and a special connection to the desert, you will not want to miss your opportunity to stop in at an incredible historical landmark.
Butterfly Wonderland – This is the largest butterfly conservatory in the country, right here in Scottsdale! Spend a morning or afternoon here meandering around looking at beautiful butterflies while feeling like you are inside of a tropical rainforest.
Axe Throwing at Backyard Axe Throwing League – You and your date will get the hang of it in just a few minutes! You will get a safety talk and coaching session before starting, so even if you are a little nervous you will not be scared away! You can add some flavor to your game by ordering food and drinks that will come right to your private throwing space. This is an awesome place for an energetic and exciting date!
The Mystery Mansion Dinner Theater – Have you and your date ever wanted to solve a murder? Well at the Mystery Mansion featuring Oregano's Pizza and Bistro, you can enjoy an interactive theatrical experience that will have you solving murders between bites of pizza!
Top Golf Scottdale -This classic sports bar and indoor golfing center is a popular destination in Scottsdale. If you are looking for a unique, exciting, and physically stimulating experience, then this is the place to go. The golf bars are microchipped so every shot can be tracked, and the big screens make it easy to assess the accuracy and distance of each shot. You and your date can choose the golfing experience of your choice, and maybe have a little friendly competition!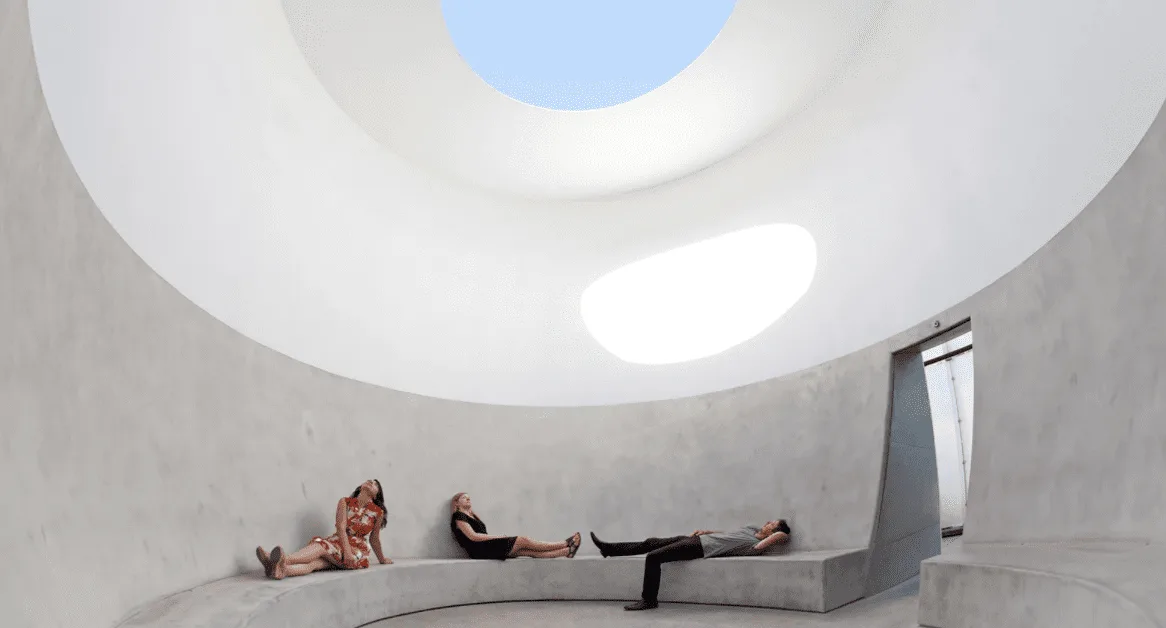 Casual Place to Eat for Couples
Coconut's Fish Café -Their only other location being in Maui, Hawaii, this easy-going restaurant will serve you up the freshest fish tacos around. Its relaxed atmosphere and tasty tacos make this the perfect place to fill up before a fun day out.
Brat Haus – Come here if you are looking for crisp beer and lots of smiles. The open and airy atmosphere combined with huge, tasty sausages, burgers, and salads, is a great place to catch a casual lunch or dinner.
Alien Donuts -Everybody likes a good donut, right? This specialty donut shop located in oldtown Scottsdale has all the variety: regular with sprinkles, or a donut with an alien face smiling back at you. Check it out!
Olive & Ivy -This place has simply delicious breakfast, brunch, lunch, and dinner. It has salads, flatbreads, pasta, meat and seafood, and other delicious little bites! This is a great place for you and your date to stop in and grab a refreshment and a snack and take a break from the heat! If you are feeling a little fancy, then add a glass of wine to your order!
Flower Child – If you are a vegetarian, vegan, or are just looking for a healthier option, then this cute and casual restaurant is a great place to have a date. Everything is made from scratch, and it is all eco-conscious! The food itself is a great conversation starter, so go here if you are hoping to chat, have fun, and get to know each other!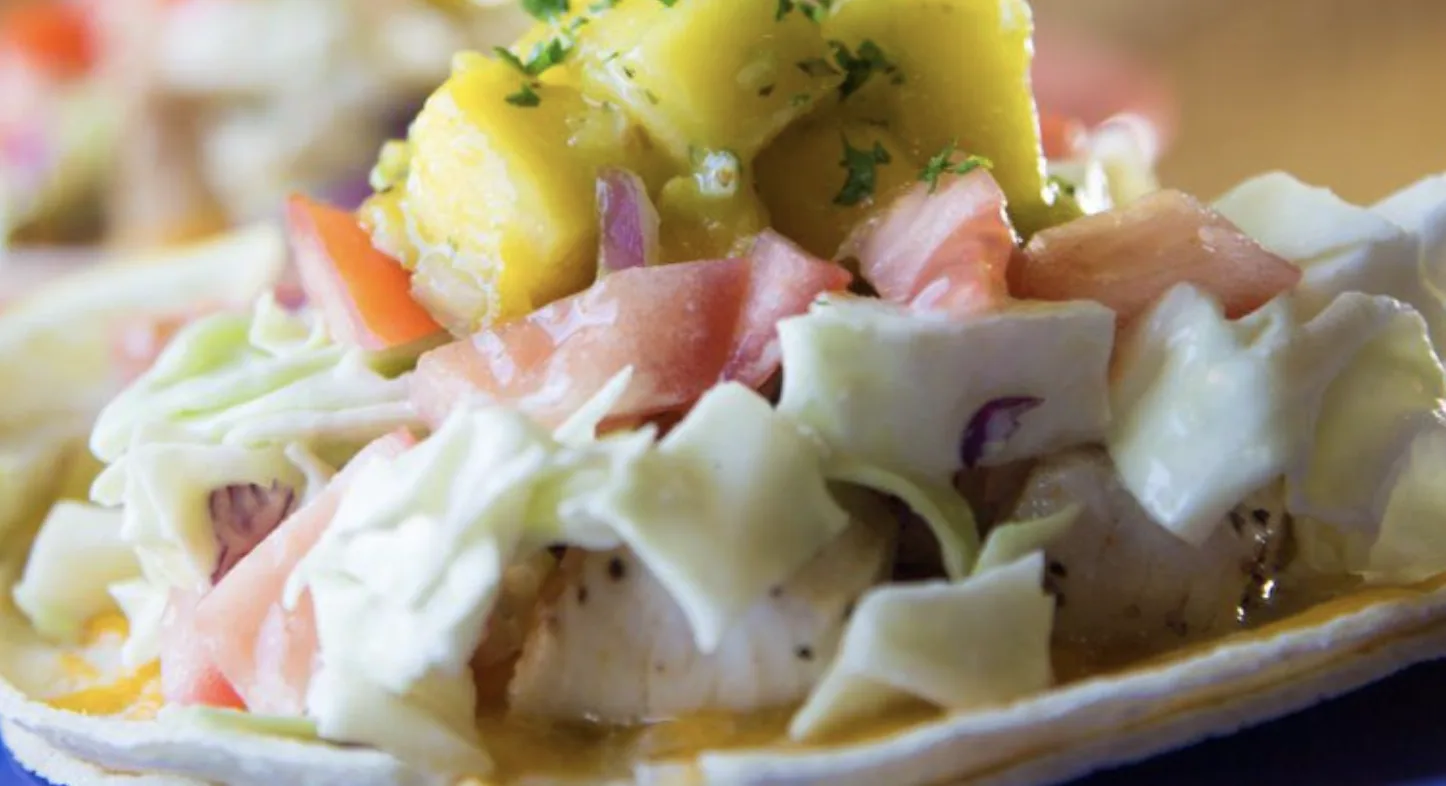 Best Places for a Drink
R&R Gastropub – This place will make you feel really bubbly with their brunch time bottomless mimosas! If you are not feeling a mimosa, then pick another refreshing cocktail from their full cocktail menu. Their American comfort food and big drink selection will keep your tummy happy and your date glad they came along!
Coach House – If you and your date are here over a Holiday, you must check this bar out! It is arguably one of the most popular bars in Scottsdale. Especially during the Holidays when the patio is transformed into a place to party, and live music lights up the night. This place might be the most lit up in the area!
Second Story –This a great place for a date over a drink. It's dim and cool ambience aligns perfectly with the chic cocktails. If you are looking for a good whiskey, this is the number one place to go. It has an excellent and extensive whiskey menu, as well as a full cocktail and spirits menu. They also have delicious food!
The Well Bar – This is a casual and easy-going bar with a large drink selection, TVs featuring sports games, pool, darts, and an outdoor patio. It is locally owned an d open until 2am, so if you are up late and looking for something to do, this is the place to go!
Skeptical Chymist – This pub is inspired by an Irish fellow named Robert Boyle, who published a book in 1660 that went on to become the corner-stone of modern-day chemistry. Most of the alcohol in this pub is imported directly from Ireland and features many apothecary items dating back centuries. This is a sweet place to go if you are looking for a culturally authentic experience, and a great drink!
Wasted Grain – This is the place to go if you are looking for a great deal. On Saturdays, from open to 6pm, you can be a part of the Mimosa and Mary's Special! Mimosas are 5 dollars and Bloody Mary's are 6 dollars. They also have a daily happy hour Wednesday – Friday 3- 8 pm. Not to mention they have bacon popcorn and an open-air, dog friendly patio!
Jade Bar – The only thing better than a good drink, is a good view! Luckily, this place has both. Enjoy a fine cocktail as you and your date gaze out the window to the Paradise Valley below.
AZ/88 – Open until midnight, this contemporary bar is a great place for a late-night martini. Along with other cocktails, their menu has a full martini section, where the new takes on the classic drink will appeal to all your senses! If your date has a gluten allergy, there is a gluten free menu upon request.
Tallyho Cocktail Lounge – If dive bars are your thing, then this is the place for you. This place is dedicated to their customers, keeping their doors open 365 days per year! It is a neighborhood friendly classic dive bar featuring an AMI jukebox, darts, pool, and mega touch. But be aware that they are cash only and do not have a kitchen. However, outside food is welcome. Stop on in if you and your date are looking for a hearty, homey, and happy place to be.
***
More Arizona + USA Romantic Fun