Looking for St Louis Date Ideas?
With the myriad of amazing museums, gardens and parks, there is no shortage of fun things to do for couples in St Louis. From looking at the cute wildlife at the Saint Louis Zoo to learning something new at the Saint Louis Science Center, there are tonnes of fun activities to enjoy in St Louis.
Whether you are a local or a tourist, we have done the hard work for you and rounded up the 68 most romantic things to do in St Louis.
You might also like: Romantic Getaways in Missouri
Fun date ideas in St Louis
St Louis Distillery. If mixed drinks and Spirits are your flavour the distillery offers weekend tours for $10 per person and offered hourly Saturdays from 1pm-7pm and Sundays from 1pm-5pm. Tour includes samples of their Cardinal Sin Spirits and 8oz cocktails can be purchased during the tour.
Or go on a short drive to Pinckney Bend Distillery. The tasting room is currently closed but are offering curb side pick-up and contact-less sales. Current hours are Monday-Friday 9 am- 4:30 pm and Saturday 11am- 4pm.
Saint Louis Zoo. Are you or you date an animal lover? Looking for a budget friendly but fun place to go? The Zoo is free and offers 500 different species. With restricted hours of operation, they ask that you make a free reservation for a time slot. Open most days from 9am – 4pm.
Cheer on one of the local teams including the St. Louis Blues, the Cardinals or SLU Basketball. If sports are more your style, there's a wide range to choose from. The St. Louis Blues hockey team was founded in 1967. Busch Stadium home The Cardinals are one of the oldest baseball clubs, winning 11 World Series Championships. If basketball is more your game, the Chaifetz Arena is home to the SLU Billikens.
Have fun at Top Golf. More than just golf! Along with climate controlled hitting bays and lessons there is also full-service restaurant and bars. With half price Tuesday and many other discounts available it's a fun date even if you just go enjoy the rooftop terrace and firepit.
Explore the Main Streets of Saint Charles. Whether you are into historic buildings or trendy fashion a walk down the historic Main streets of Saint Charles has something for everyone. The St. Charles Trolly runs a 30-minute loop offering 11 stops. Having over 125 shops to choose from the 200-year-old downtown is unlike any other.
Visit the Museum under the Arch. Sitting under the impressive Gateway Arch the Museum under the Arch is one of the top free attractions on St. Louis. With a huge section dedicated to the Lewis & Clark expedition as well as other early settlers.
Or Missouri History Museum. With over different events each month the Missouri History Museum will have something you will both enjoy. From walks through time and history to learning how different races and genders effected the course of local history. Virtual tours of underground speakeasys and in-house speakers. There is something for every history buff.
Glass Blowing at Third Degree Glass Factory. For a Hot date if you are looking for something fun and crafty, learn an interesting skill and make something you can keep for a lifetime. Third Degree Glass offers training seasons for up to two people for 2 ½ hours.
Visit the Blues Museum. Music lovers will enjoy the artifacts and look into Blues influence on modern music. The Museum rotates its exhibits, offering a different experience every time you visit.
International Photography Hall of Fame. The museum houses a 6,000 square foot gallery showing photographs and cameras from around the world. With exhibits, lectures and workshops its sure to be a photographic art lovers dream.
World Chess Hall of Fame. Do you like to games? Chess if one of the worlds oldest games. With the world's largest chess piece recognized by the Guinness World Records in 2018. It is 20 feet tall and just many of the amazing pieces of chess boards and history you will find.
Top Notch Axe Throwing. Wanting to impress her with your manly lumberjack style, or see his outdoor side? Top Notch is the rated #1 by TripAdvisor for Fun Activities and Games.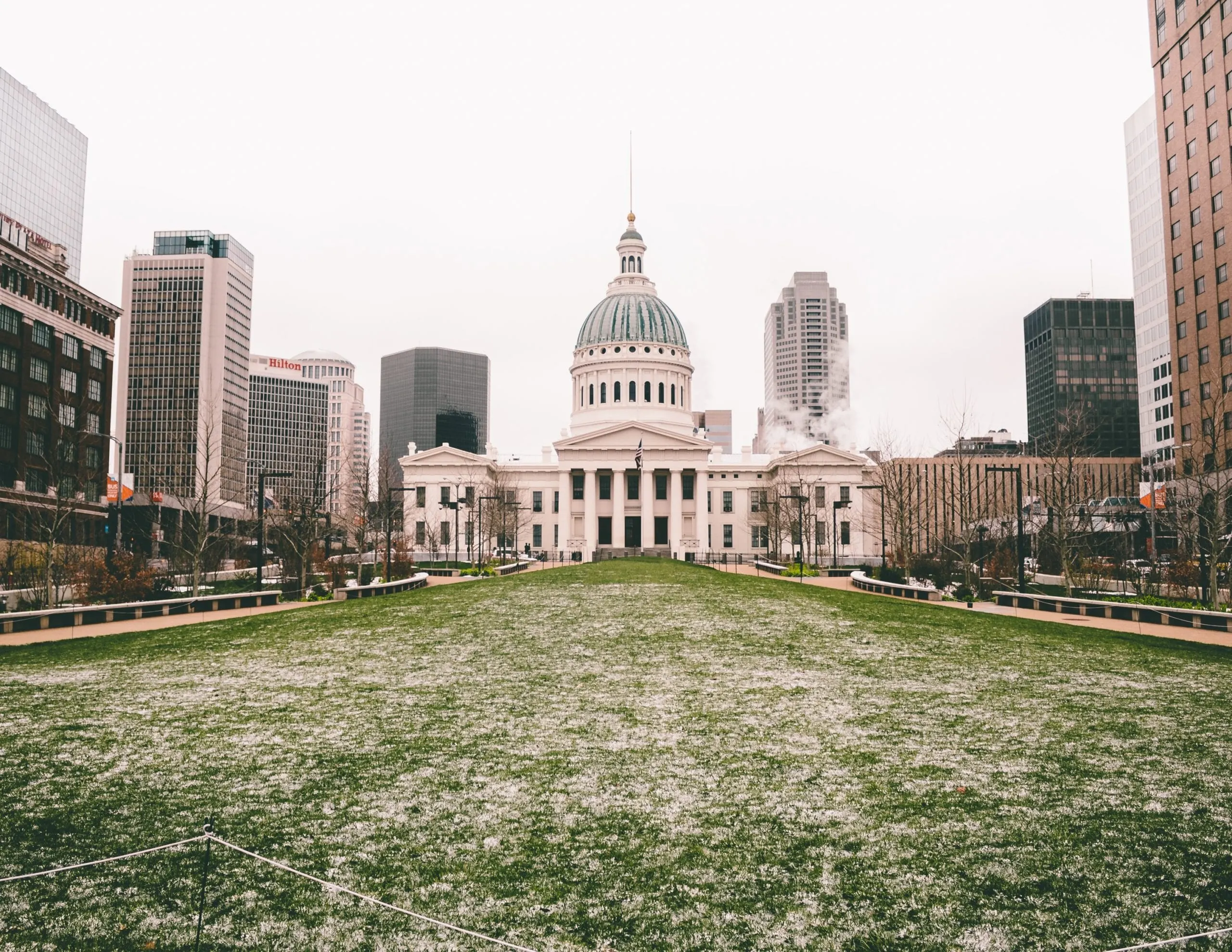 Romantic Date Ideas
Chocolate & Wine Pairing at Kakao. What girl doesn't love Chocolate? With two locations and tasting parties every night for $15 a person, Kakao is sure to satisfy that sweet tooth.
Visit one of the historic homes in the area including The Thomas Sappington House, the Ulysses S. Grant National Historic Site, and the Daniel Boone Home. All the homes are open to the public and ran as museums. Tour time for each home ranges from one to two hours.
Visit the Butterfly House. Check their calendar! At the Butterfly zoo you can release a butterfly and have breakfast with the butterflies. Watch 1,500 Blue Morpho butterflies being release, or even adopt a butterfly. The conservatory is home to as many as 80 different species and almost 2000 butterflies.
West County Swing Dance Club. One of the largest Swing Dance Clubs in the US you are sure to find toe tapping fun. From beginner to advanced, there's lessons and get togethers. Lessons are also available online if you want to practice before you go full swing.
Make pottery at Krueger Pottery Supply. With single classes or a full course offered you can make memories you can take home and keep for a lifetime. The classes include everything you need to create amazing art together.
Steinberg Ice Skating. Snow and hot chocolate. A beautiful winter wonderland. The park is open all day and an admission ticket is good for as long as you want to stay. Skate rentals and Snowflake snacks available on site.
Painting with a Twist. Pick your painting party style or a fun painting. There are several options to choose from. If you want to take home a piece of classical or modern art, you made yourself. The Boulevard offers a full bar and bartenders on site to help being out your creative side.
Stay at a Romantic Hot Tub Hotel: There are tonnes of hot tub hotels in Missouri including in St Louis. A staycation is always a good idea!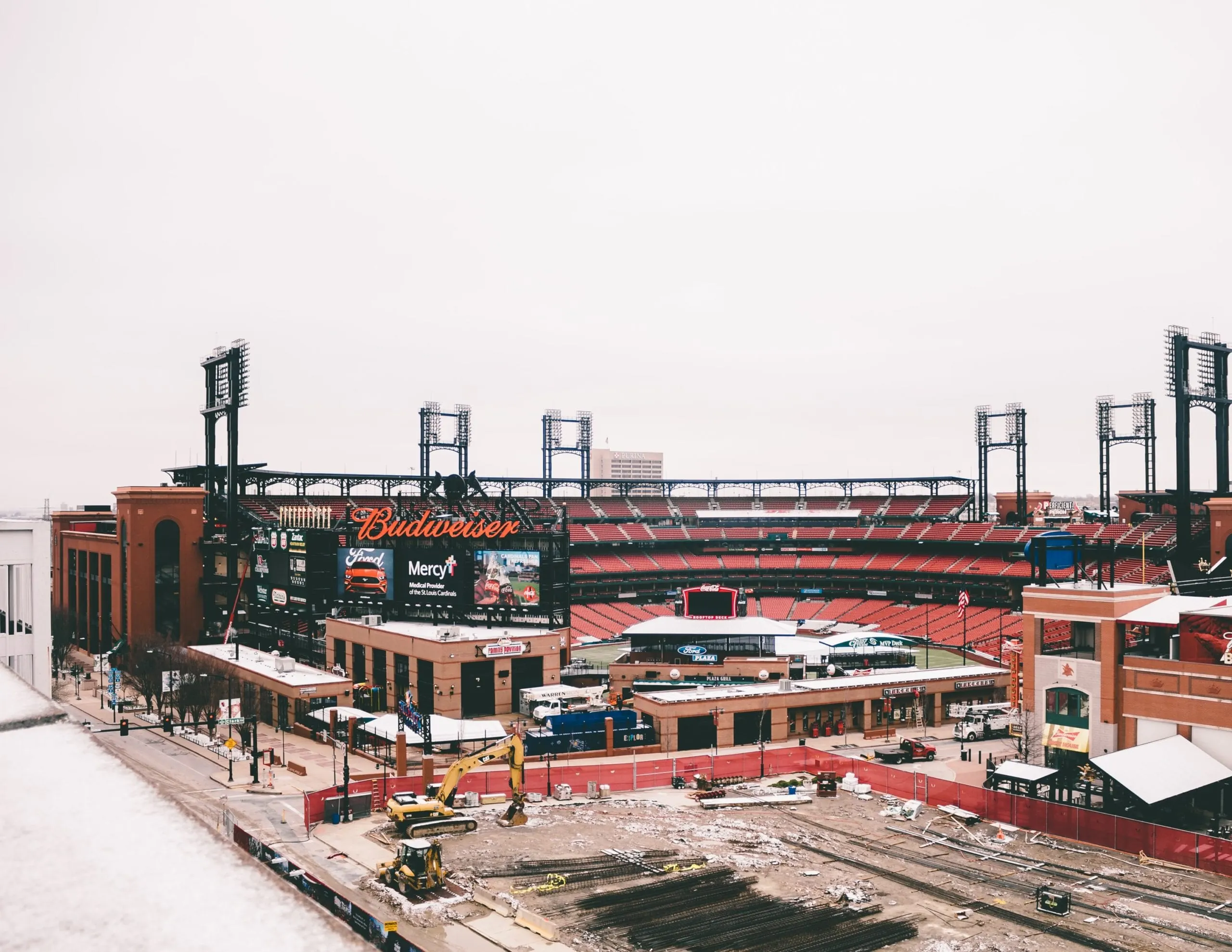 Date night ideas in St Louis
Thaxton Speakeasy. Do you love 20s nostalgia? Secret clubs? Then the Thaxton underground Speakeasy might be for you, but you need the password just to get it. The menu is full of unique and exclusive drinks, perfect for a weekend date where you can feel like part of an exclusive club.
Catch a show at Fabulous Fox Theatre. This exquisite theatre was first opened in 1929 and then reopened in 1982. The Fabulous Fox has everything from Broadway shows to comedians to concerts. If you check the schedule you can even get a backstage tour.
Or The Repertory Theatre of St Louis. Known locally as The Rep is the highest honoured repertory theatre in the area.
Get romantic at the Hi-Pointe Drive-In. Built using reclaimed shipping containers the Hi-Pointe not only has unique features but excellent food. For a more earth friendly eating experience as much as possible the Hi-Pointe uses local sources for everything from their meat, bread and even the beer is local.
Drink beer in a cave at Earthbound Beer. Known for making the areas weirdest beer. If you are looking to go on a taste bud adventure this is the place. Samples are $2 so you do not have to commit to anything to weird.
Tenacious Eats. Full contact dinning? For the movie lover who is also a foody? It promises an entirely different dining experience playfully call it Taste-O-Vision.
Unique Date Ideas
Take a tour of Chocolate, Chocolate, Chocolate. Family owned and operated since 1981 not only is all their artesian chocolate handmade but they strive to ensure all their supplies are Fair Trade. Tours are free and free samples are offered in the gift shop of their many different and some one-of-a-kind treats.
Take a trip to Kimmswick, MO for some Levee High Pie. Just 30 minutes out of St. Louis, The Blue Owl Restaurant and Bakery is home of the 10-pound, 9-inch tall, trademarked Levee High Apple Pie. A pie famously named on Oprah Winfrey's list of Favourite Things in 2011.
Go beer tasting at the U.R.B. Classic beer and pizza? I think not, with 3 locations you can sample experimental beers and rate them. With a constantly changing variety of beers to try and New York style pizza the Urban Research Brewery is a twist on an old favourite.
Visit some of Missouri's best wineries including Blumenhof, Balducci, and Noboleis. Blumenhof is the most award-winning winery in all of Missouri. Keeping to their German roots the Blumenhof winery is family owned and operated. They encourage you to bring a picnic basket and enjoy the scenery. Balducci offers fine wine, dinning and live entertainment spring through fall. The Noboleis hilltop pavilion, wine tasting, and signature pizzas are like none other.
Or some of the best breweries including Schlafly's Brewery. Interested in not only sipping an independently crafted beer but learning how to make one of your own? Schlafly's offers both tours and a beer school.
Lone Elk Park Driving Safari. 500 acres of wilderness and adventure! Elk and Bison are the main attractions, but many other natural wildlife calls this park home. Entrance into the part is free, fishing and camping can be done with a permit in designated areas.
The Candle Fusion Studio to make your own candle. With over 100 different scents to choose from including Lavender, Pumpkin spice, Bacon and campfire. You can create your own custom scented candle, body mist or bath salts.
Eat some of the best donuts in the world at Strange Donuts and World's Fair Donuts. Strange Donuts was one of the top 18 hottest donut shops in America in 2013. With 6 classic flavours and 6 unusual flavours available every day and constantly changing strange variety. If you are looking for a different kind of breakfast, there is nothing quite like Strange Donuts. World's Fair Donuts has been in business for over 30 years, making tradition donuts and its signature flavours of buttermilk cake donuts.
Saint Louis Art Museum (free). Home to over 33,000 works of art from all over the world. The museum offers tours of its three-story building, dedicated to the preservation of fine art. There are sculptures, paintings and other one-of-a-kind artefacts.
Contemporary Art Museum (free). Showcasing the newest and most innovative art of our time the Contemporary Art Museum wants to show light on what is happening in the art world today.
Anheuser-Busch brewery free one hour tour. Home of the iconic Budweiser, with the Clydesdales carts, history and memorabilia.
Visit Clementine's Naughty & Nice Creamery. Possibly one of the most creative ways to satisfy your sweet tooth. The Creamery offers a wide variety of sweet treats.
Go bowling at Tropicana Lanes or Saratoga Lanes. Tropicana Lanes has 52 lanes and has been one of the hot spots for bowling in St Louis for 60 years. Saratoga Lanes is small but well known, having been around for over 100 years.
Have a picnic on Art Hill. Plan a picnic on beautiful Art Hill one of Forest Parks most iconic locations.
St Louis Basilica. Otherwise known as The Saint Louis Cathedral is a glorious Roman Catholic Church. This three-million-dollar building is a stunning work of architecture.
Romantic Restaurants and Cafes in St Louis
360 Rooftop for drinks with a view. Perched on top of the Hilton the 360 rooftop is known as the snow globe at 400 feet off the ground with amazing views of the Gateway Arch. The restaurant holds a 4.5-star rating with indoor or outdoor seating, fire pits and an open kitchen.
Bailey's Chocolate Bar. A chocolate lovers dream. Bailey's has everything chocolate. Chocolate infused drinks, deserts and pastries. All made with in house handmade chocolate infusions.
Angad Arts Hotel for dinner and drinks. With five different lounges/bars to choose from with access to 4.5-star cuisine, guests say there is no reason to even leave the hotel. The Grand Tavern is the Hotel's signature restaurant.
Vin de Set. St Louis most romantic restaurant with a rooftop patio with a bar and unmatched French dinning. With a year-round outdoor terrace, make sure to book your reservations early as outdoor spots are limited.
The Boathouse. Concerts on the deck, festivals and more. If you are a pet lover, The Boathouse has an animal friendly menu and features a local adoptable animal of the week. So, you can bring your furkid or maybe look for a new member to add to the family.
Crown Candy Kitchen. A nostalgic restaurant with ice cream fountain and a candy store. Everything from the antique register, Coca-Cola memorabilia to the oldest working soda fountain in the area gives it a feel of a simpler time.
Fox & Hounds Tavern. Hidden inside The Chesire Hotel this little tavern is considered a hidden gem. The Yard of Ale is a Fox & Hounds tradition, featured along with many small plate menu items.
Sidney Street Café. Romance is in the air, with intimate booths, soft lighting, and beautiful exposed brick the Sidney Street Cafés atmosphere sets the mood. Chef Kevin Nashan blends his backgrounds into a New American cuisine style.
Outdoor Date Ideas
Paddle Boat or kayak in Forest Park. Forest Park has hours of outdoor fun, you can rent a canoe, kayak or paddle board at The Boathouse Co and adventure Post-Dispatch Lake. Rentals range from $15-20 an hour and are $15 for the second hour.
Visit Creve Coeur lake. Creve Coeur Lake Memorial Park is 2,145 acres with endless things to do. In the warmer months you can rent boats, canoes, or kayaks to go out on the lake. Even in the colder months there is still miles of hiking trails and countless fishing spots.
Ride the Grafton Sky Tour. Souring 300 ft in the air the tour offers gondola and open chair rides. The breathtaking view of the Mississippi river and Illinois confluence is considered the best view in the Midwest.
Hike the trails at Rockwoods Reservation. With trails starting at just a mile long and going up, there are trails for beginners as well as advanced hikers. You will get lost in the various wildflowers and wildlife but not on these well marked trails.
Visit Elephant Rock. Located roughly an hour and a half from St Louis the Elephant Rocks State Park is well worth the drive. The featured attraction is of course the giant granite rocks lined up like elephants at a circus. Dumbo the largest rock weighs in at 680 tons.
Hike Cahokia Mounds. This park aims to preserve the remains of a post Columbian Native American civilization with 80 mounds. The largest of the mounds, known as the Monks mound, is 100 feet tall.
Have a picnic at Tower Grove Park or Benton Park. Bring your own basket or get delicious fresh grown produce at the farmers market at Tower Grove park. You will have to bring your own food for a picnic at Benton Park but there are many breweries located nearby. The breweries were first attracted to the location due to the many underground caves in and around the park. The caves naturally staying around 55 made the perfect spot to store their goods.
Laumeier Sculpture Park. 105 acres of outdoor art museum with tons of amazing and some huge exhibits, you are sure to see art unlike anything you have seen before. The park has rotating activities where you can make your own mugs while sipping wine or learn how to make upcycled candles.
Missouri Botanical Gardens. America's oldest Botanical garden spans 79 acres and has 6.6 million species of plants from around the globe. If you get tired of walking around looking at all the gorgeous flowers and trees, don't worry there are restaurants, cafes and a gift shops on the grounds.
See a show at the Muny. Located inside Forest Park this impressive amphitheatre is the oldest and largest outdoor musical theatre. With 11,000 seats, shows run from mid-June to mid-August.
Movies in Forest Park. For the last 11 years Forest Park has put on Art movies in the Park. Movie time starts at 9pm but be sure to come early as the festivities starts at 6pm with food and music.
Shakespeare in the Park. Often with free admission, over the years they have added food and other kinds of events surrounding the outdoor plays. Featuring a different play every year for over 20 years.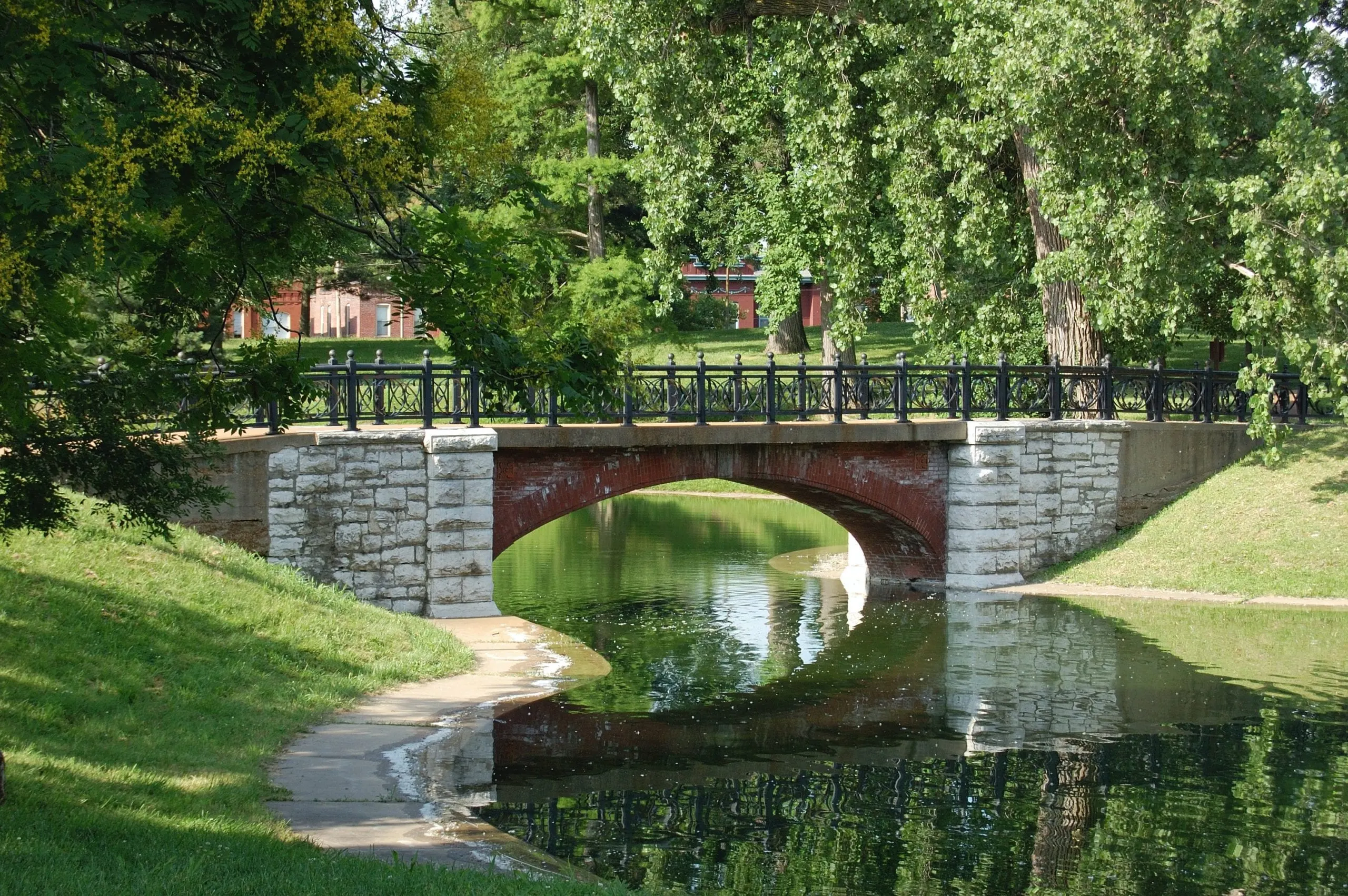 Visit Lemp Mansion for a haunted house tour at Halloween. Spooky things that go bump in the night and is sure to give you goose bumps! The Lemp neighbourhood is largely considered one of the most haunted in America, the centre of which is the Lemp Mansion. The tour is one of the few allowing tour guests to go inside and explore its haunted halls.
Sullivan Farms Pumpkin Patch. Not just your ordinary pumpkin patch. On the weekends in October there's horse back riding and a bouncy house. The hayrides and straw maze are both free. Who can forget the train rides and pumpkin carving?
Great Godfrey Maze (Weekends in October). You can choose the regular corn maze or the haunted maze, remember to bring a flashlight as they will not let you in without one but if you do not worry, they are available at the concessions stand for $3.
Scarefest. The Darkness House rated Americas best haunted house. Newest features, the Horror arcade, gift shop, mini golf, and 5-minute escapes. Newley renovated with six new escape rooms including Dracula, Cellar, Haunted Hotel, The Mummy, Pirates Curse and Wonderful Wizard of Oz.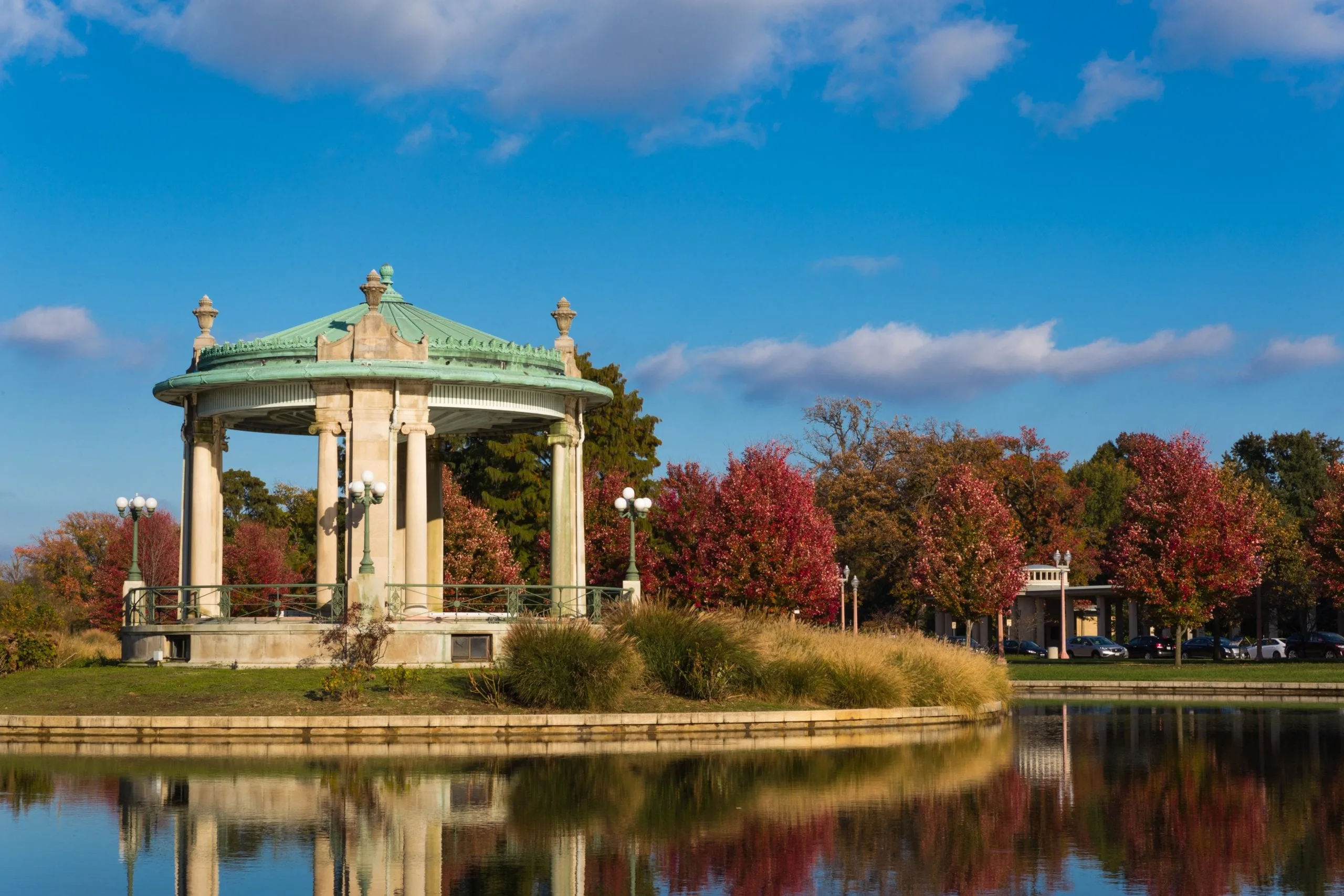 Candy Cane Lane in South City lights. The 6500 block of Murdoch in south St. Louis is known as Candy Cane Lane where every year almost every house is covered in lights. Its recommended that you find somewhere to park and walk through as it tends to get congested around Christmas time.
Sweet Tooth Tour. Support a cause while getting your fill of sweet treats. 12 local shops have come together to feed hungry children with the Sweet Tooth Tour. You are asked to check-in when you start and there is a designated path to travel through the shops. There are 8 destinations some offering alcoholic beverages and some with coffee.
Coffee Crawl. If a hot cup of coffee or tea is one of your favourite winter activities the Coffee Crawl is worth checking out. With 5 different paths visiting 15 coffee and tea shops you are sure to find your flavour. Stop in on small business Saturdays when 5 small coffee shops are the star of the crawl.
***
Want More Dates?
We have you covered with the best dates across America including:
As well as dates you can do in any home city: