Looking for the most romantic Staycation Ideas for Couples?
Are you looking to escape from the hustle and bustle of your daily life? You may have vacation days to use up but limited time and resources to spend on an extended vacation. Or, you may need some time to recharge and reconnect as a couple. A staycation is a great way for couples to enjoy quality time together and explore their city or nearby area.
19 Memorable Couples Staycation Ideas
Whether you're looking for an adventure, relaxation or something in between, plenty of staycation ideas are tailored especially for couples. From romantic dinners to exciting adventures, we have compiled a list of 19 unique and creative staycation ideas that are sure to please any couple. So grab your partner and start planning the perfect staycation today!
1. Have a Spa Day
Are you looking for a way to relax and reconnect with your partner? Why not plan a spa day as part of your staycation? A spa day is an ideal way to escape it all and enjoy quality time together. You can enjoy a massage, facial, manicure, pedicure, body scrub, or sauna session. Most spas also offer couples packages so you can both get the complete treatment. And if you really want to pamper yourselves, book an overnight stay at the spa's hotel or resort.
Or you can opt to enjoy the luxuries of a spa at home. Turn your bedroom and bathroom into a spa with bubble baths, homemade face masks, candles, and romantic music.
Then follow up the bath with a romantic massage using sensual lotions or oils. Staying in for the night will allow you to fully relax and spend quality time with each other without any distractions. Enjoying a spa day on your staycation is sure to be an unforgettable experience!
2. Take a Photography Tour of Your City
A staycation can be an excellent way for couples to explore their own city and create lasting memories. One unique staycation idea that couples can try is taking a photography tour of their city. This allows them to discover hidden gems, capture beautiful moments, and make amazing memories.
With a photography tour, couples can easily find new places and experiences in their city that they may not have known about before. Plus, it's fun!
By taking photos of the local sights and sounds – both familiar and unfamiliar – partners can learn about each other's perspectives on the world around them. So if you're looking for a fun way to spend time with your special someone, consider taking a photography tour of your city!
3. Have a Movie Marathon
If you and your partner want a fun way to spend quality time together, why not have a movie marathon? You can plan your own movie marathon by picking out some of your favorite classic films or trying something new. If you can't both decide on a couple of movies, that's fine. Pick a couple, and let your partner pick out a couple as well. Or you can pick a theme, like scary movies or black-and-white movies.
This is a great way to relax and enjoy each other's company without leaving the comfort of your home. Plus, it's an affordable way to have a staycation! So gather some popcorn, snacks, and drinks and prepare for the perfect movie marathon with your loved one. One of the best staycation ideas for couples for sure.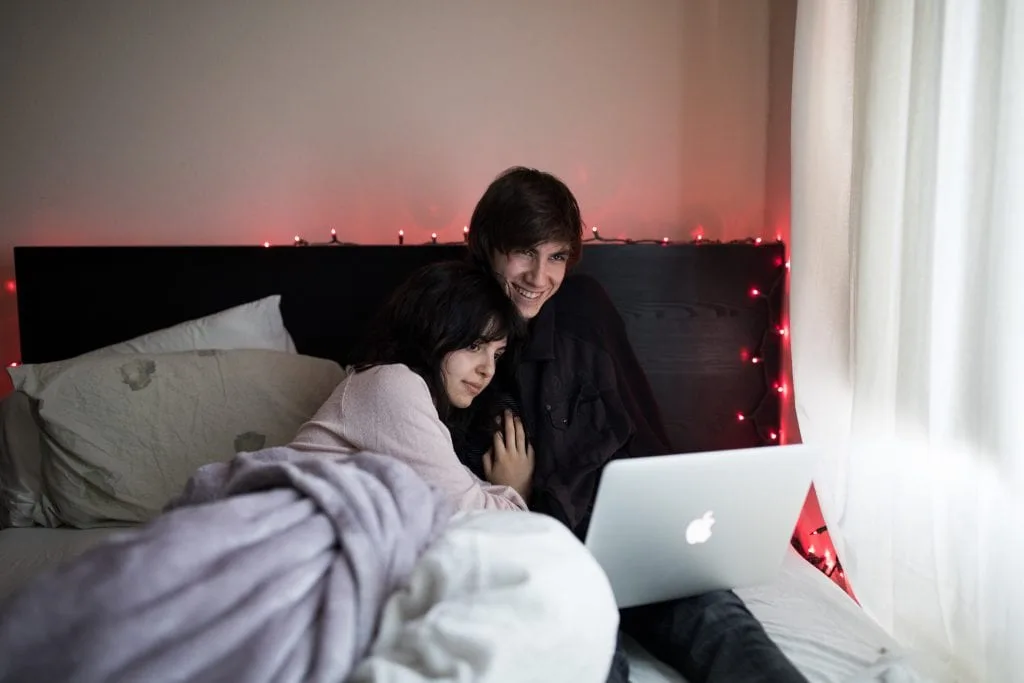 4. Dine Out at a New Restaurant
Is there a new, fancy restaurant you've been meaning to try but have yet to have the time, or didn't want to take the whole family? This could be a fantastic experience for both of you. A romantic dinner in a fancy restaurant is one of the best ways to connect with your partner and make lasting memories.
Moreover, it is an opportunity to explore different cuisines from all around the world. You can find restaurants with excellent food choices, service, and even live music performances, making your staycation night truly special.
If you want to create memorable moments without having to worry about the cost of traveling, then checking out a new fancy restaurant is something that you should consider!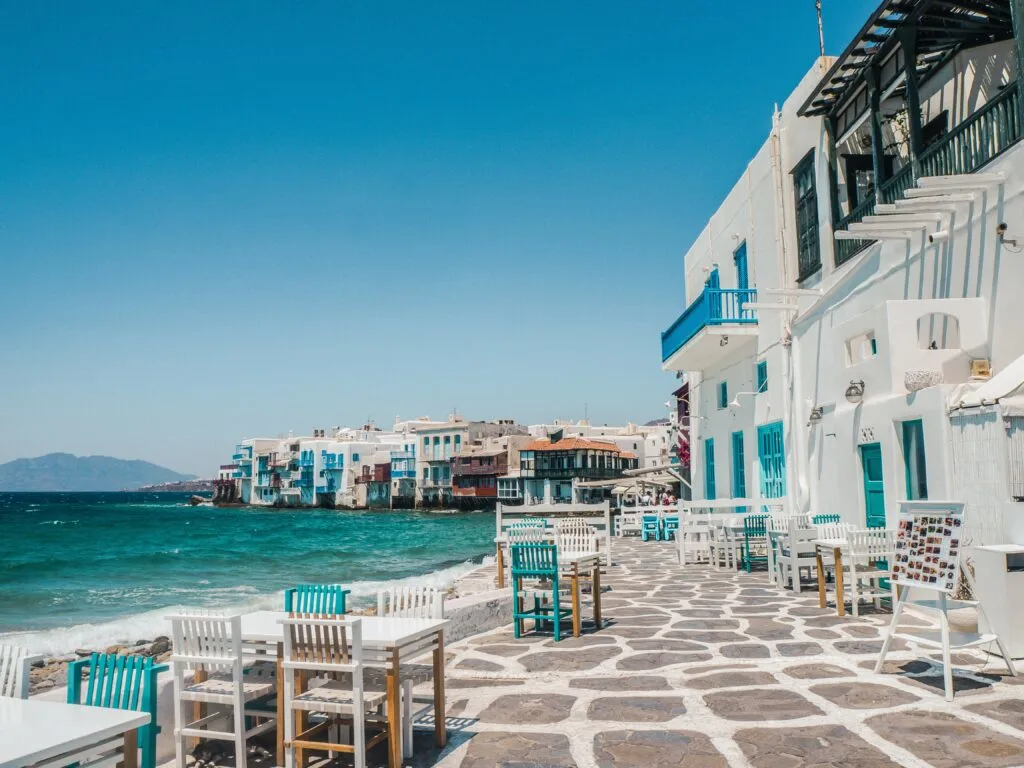 5. Picnic at a Local Park
A romantic picnic in the park is an excellent staycation idea for couples and a great way to stir up some fun and lasting memories. Choosing a secluded and picturesque spot in your local park, such as beneath a tree near a body of water, and bringing along a picnic basket, checkered blanket and some delicious snacks will immediately set the mood for a romantic day or evening.
To make your picnic even more unique, prepare some fun activities for the two of you to enjoy. Start with an activity perfect for any outdoor setting, such as a game of frisbee or croquet. Also, bring along a book of poetry to read or cards and board games to play while you enjoy each other's company and the peaceful atmosphere of the park.
You can amp up your picnic with gourmet food for extra luxury. Pack a picnic basket with all of your favorite foods, like wine, cheese, crackers, fruits, and sandwiches. Whether it's a bright sunny day or a cozy evening, a picnic in the park is an enjoyable way for couples to de-stress and unwind together.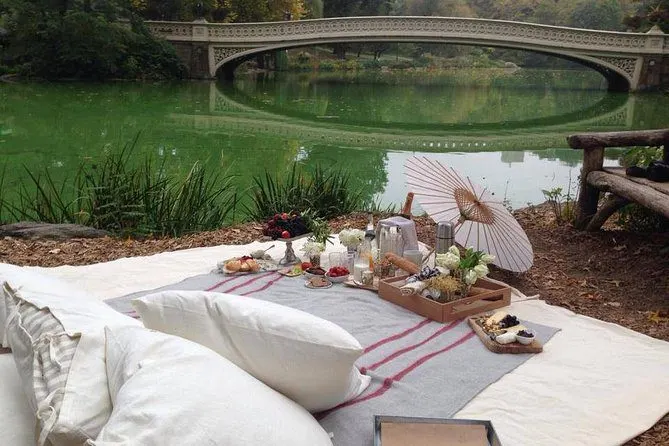 6. Stay at a Fancy Hotel
Looking for an exciting, luxurious way to spend quality time with your significant other? Booking a staycation at a fancy hotel with a jacuzzi close to home is the perfect way to do just that. Staying at a five-star hotel can be expensive, but it's worth it for a one-night stay and provides a much-needed change of pace for a night.
It adds more fun and excitement to your staycation and saves you money on travel and gas expenses since you won't have to go too far. If you want to make the most of your staycation, check in early and explore the hotel. Most five-star hotels have gorgeous lobbies and other amenities that can be enjoyed. If they have an onsite restaurant, definitely order breakfast, lunch, or dinner to eat in the comfort of your room.
Make sure to take full advantage of the fancy hotel room. Whether ordering room service, watching a beautiful sunset from the balcony, or taking an in-room bubble bath, these moments of luxury together can help make your staycation more memorable.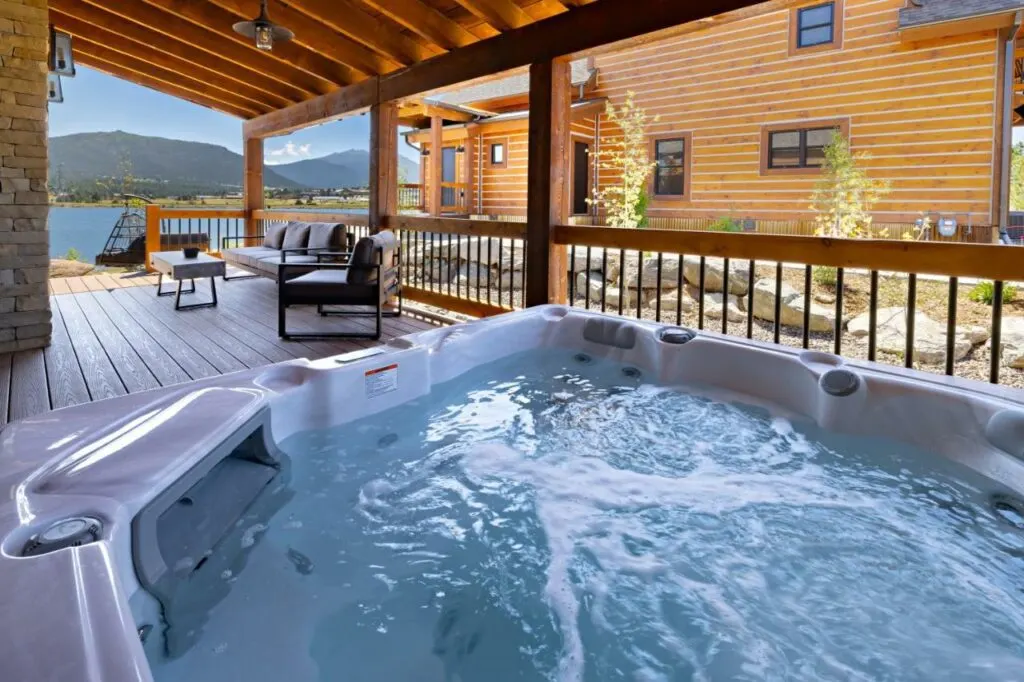 7. Take a Class Together
Learning new skills is always enjoyable, even more so with your partner. Here are some great classes you and your significant other can take during your staycation. Cooking is one classic activity that many couples enjoy together. Taking a cooking class could be the perfect way to show your love and appreciation for each other. You can learn some delicious new recipes. You and your partner could also team up in the kitchen to make something truly unique.
Painting and drawing classes are also great opportunities to learn and bond. Whether you go with a traditional art class or a graffiti workshop, you can explore your creative sides and leave with some original artwork to show for it. Dance is also an excellent class for couples. Whether it's a salsa class or a modern choreography workshop, you can both move and flow to the music, connect with each other, and even learn how to teach the moves to others.
Finally, why not try a foreign language course? It can expand your cultural horizons, and later, you can use the knowledge while traveling together. No matter which class you choose, you and your partner will spend quality time learning something new and even make plans for new adventures.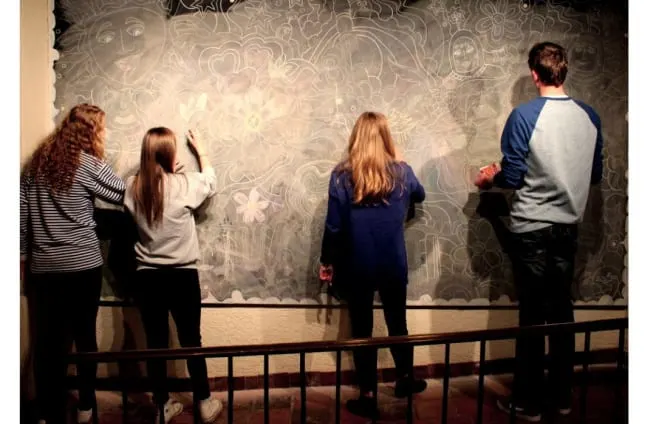 8. Check out a New Hiking Trail
Why not add a little fun to your staycation plans by exploring a new hiking trail with your better half and exploring the world around you? Hiking is often seen as a great form of physical activity, and it gives you a chance to relax and clear your mind. You and your beloved can enjoy the beauty and serenity of nature as well as bond with each other. Plus, you get fit in the process, which is a bonus!
Also, a hike is the perfect photo opportunity for couples' pictures – a true delight for nature lovers! Whatever length of trip you plan to take, the best part about going for a hike is having multiple options. More often than not, there are a wide variety of trails and parks available in your area.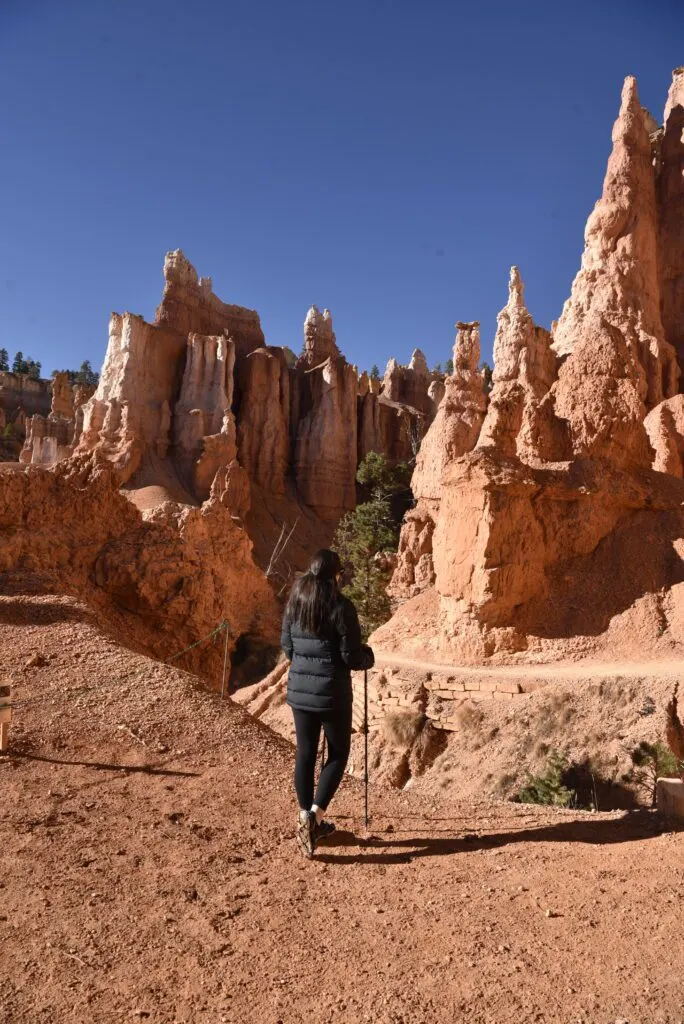 9. Spend a Weekend in Bed
Sometimes, the best staycation takes place right in bed—especially if you create the perfect tech-free zone of comfort. This way, you're free to relax in each other's company, create a magical mood, express your love for one another, and much more. So, what does a staycation in bed look like?
First, you'll want to take every step necessary to make sure your bedroom is the most peaceful environment possible. Set the mood by investing in new bedding or a cozy weighted blanket, cozy robes and maybe even some new sleepwear. Make sure your technological devices (phones, tablets, laptops) are in another room so that you can avoid any distractions throughout the weekend.
Next, set the mood with calming candlelight and soothing scents. And make sure you've got all the right snacks and beverages available—quality cheese, gourmet crackers, and your favorite wine for a perfect snack time.
Pop in your favorite movie or binge a TV show while snuggled up together. Plus, you can't forget about having some fun. Play board games, pull out a deck of cards, bring out some coloring books or take the time to reminisce over old memories with each other. So if you're looking for a truly special shared experience, why not consider a tech-free weekend in bed?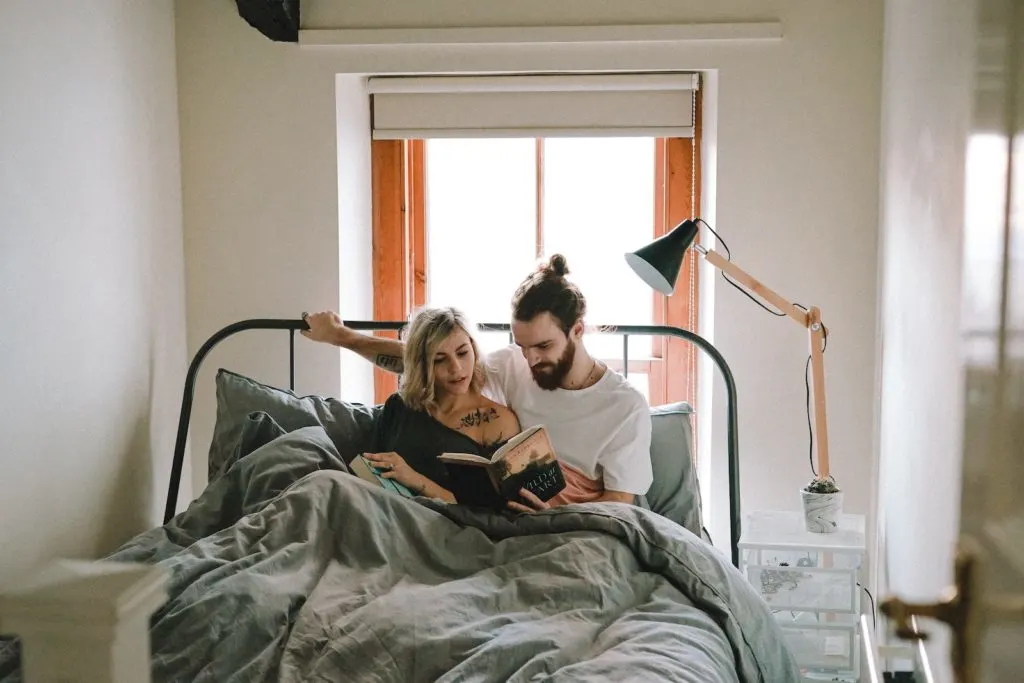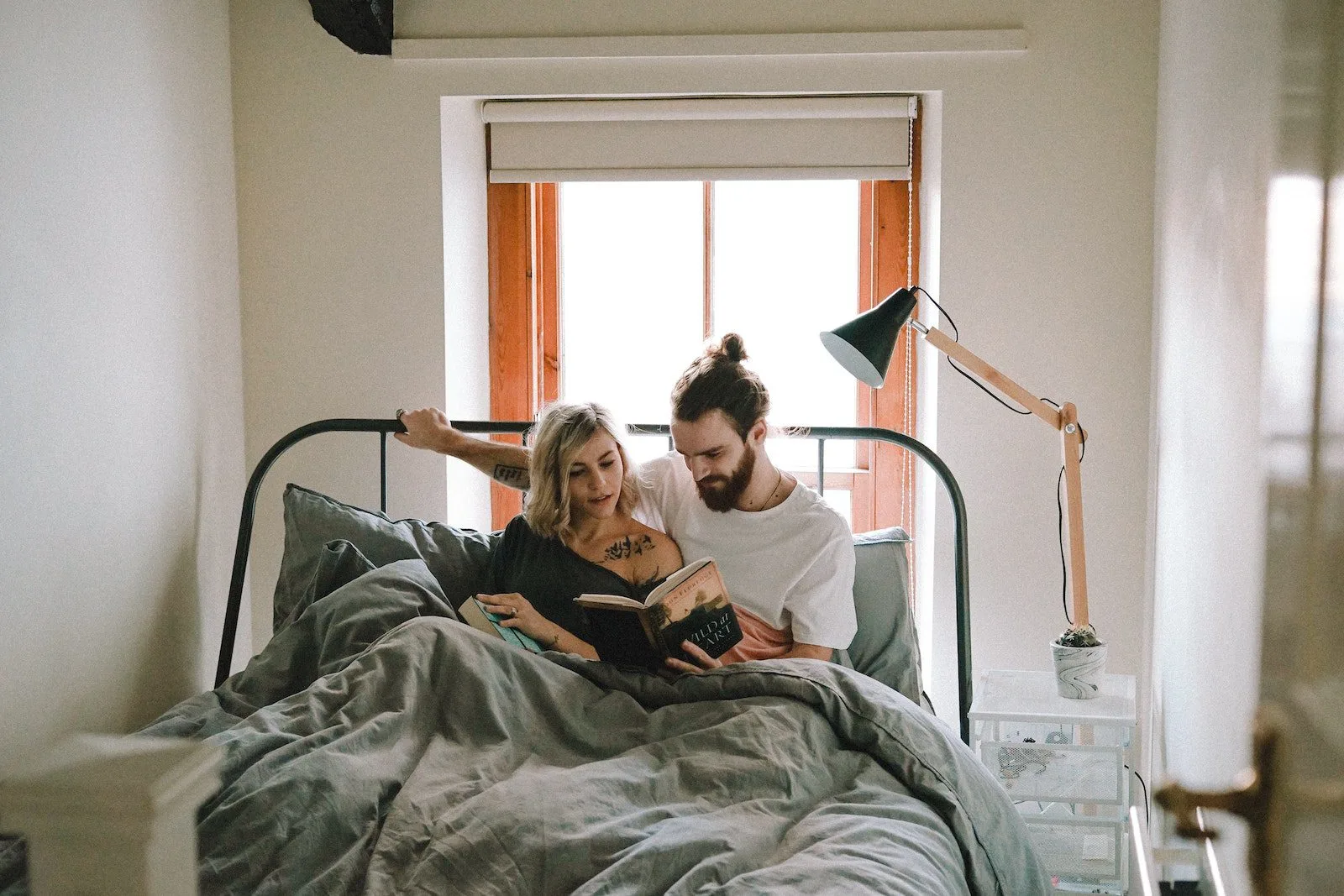 10. Recreate Your First Date
Recreating your first date is a truly romantic and personal option for your staycation. Your partner will be awed by your thoughtfulness in recreating this special occasion. It may be a challenge to recreate every last detail. You may live in a different city than where you went for your date, or the establishment may no longer be in business.
But don't worry; you can still be creative! If you can't go to the exact restaurant, recreate it as much as possible. Serve the same dishes you had. If your first date was a movie, set up a movie projector in your backyard, find that movie and rewatch it. The little details will add up to create a wonderful memory you can both reflect on.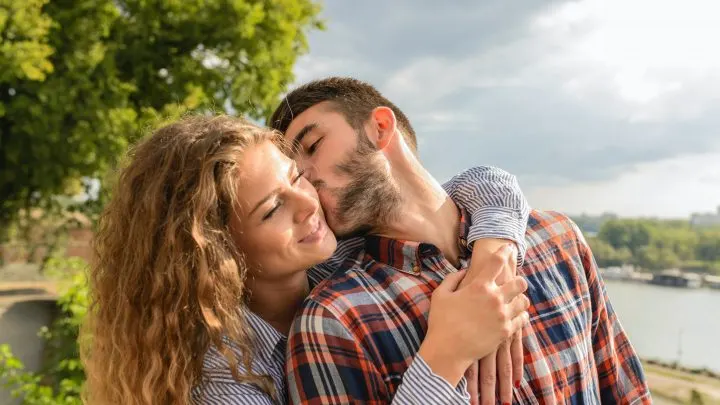 11. Check Out a Local Winery
One relaxing staycation idea is to go on a wine tour or participate in a wine tasting at a local winery. From the gorgeous scenery of the vineyards to trying out different types of delicious wines, a day at the winery will be a day to remember. You can even take some of your favorite bottles home with you as a souvenir!
Spending time with your significant other while learning about the art of winemaking will be an unforgettable experience. There are so many different activities that you and your partner can do at the winery.
Take a guided tour of the grounds and learn about the history of the winery and the winemaking techniques used. Taste a variety of wines with a knowledgeable sommelier and discover new favorites.
12. Spend a Day at the Beach or Lake
Spend a day at the beach or on the lake with your significant other for a romantic and unique couple staycation. Relax and unwind by taking a dip in the refreshing waters and enjoying the stunning views. Pack a picnic lunch and find a beautiful spot on the shore to take in the romantic sunset. Take plenty of pictures so you can always remember this special time. Spend some time walking along the sand, collecting shells and just enjoying each others' company.
When you're ready to go home, you'll have plenty of beautiful memories to remember about your staycation! When you get home, you can choose to look through the pictures you took together and reminisce about the fantastic day you had. You can spend even more time together making a scrapbook of your memories.
13. Go Camping or Glamping
If you don't want to stay home for your staycation but don't want to go full vacation mode, going camping or to a glamping resort are good alternatives. Exploring the outdoors with your significant other will be a memorable experience, and you'll have plenty of time to talk, unwind, and enjoy each other's presence.
If you go camping at a nearby campground, there should be plenty of activities for you to do, from hiking to fishing to just enjoying being out in nature. Glamping will likely offer some of the same activities; you'll just have a more comfortable place to sleep at night.
If there isn't a campground or glamping resort near you, make your own! Set up a tent in your backyard. You can be as essential or glammed out as you want. You can leave your phones and devices in the house so you can really enjoy each other's company. Listen to music, talk, read to each other, and play card or board games.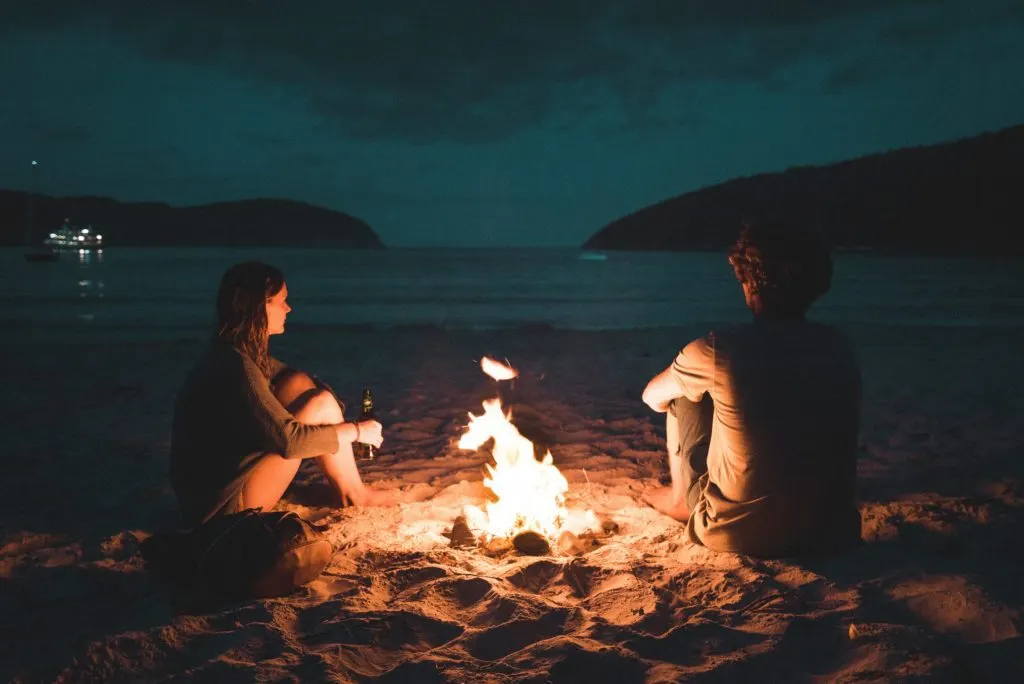 14. Check Out a Local Sporting Event
Even if you're not a big sports fan, going to a local sporting event for your staycation is a great way to get your adrenaline going and spend time together.
Major league events can get expensive, so check out any minor league team sports in or near your city. You can have just as much fun for a fraction of the price. Or, go support a local high school team. Who knows, you may discover a new favorite team or become a fan of a sport you didn't care to watch before.
Or if you prefer to stay at home, see if there's a sporting event playing on television and watch it. It doesn't have to be football or baseball, either. You can watch a race, boxing match or MMA fight. Make it even more fun by setting up a mock bar or making your favorite gameday snacks to enjoy.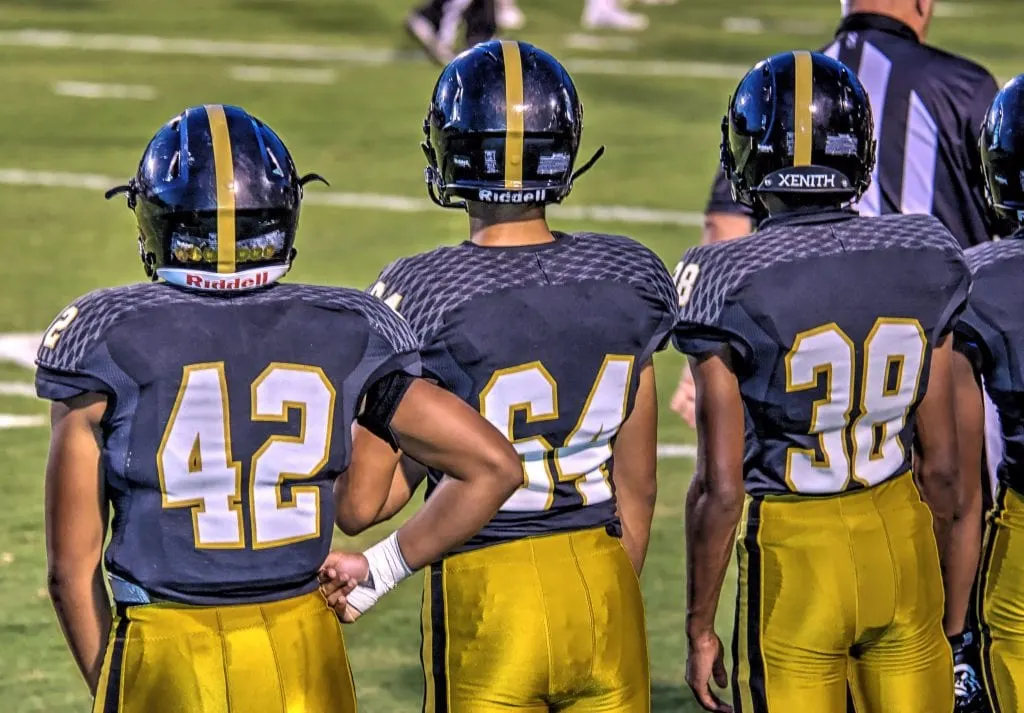 15. Host a Wine Tasting
An at-home wine tasting is a fantastic staycation idea that allows you to do something sophisticated and fun without leaving your home. You and your partner pick out 2-3 wines and 2-3 cheeses and taste test the wine with the cheeses. Close your eyes and smell the wine, and really savor it when you taste it. Then you both can rate the wines and see who likes which one best.
You could also invite another couple (or two) over to join in the fun. Have each person bring a wine to sample. Instead of just cheese, go all out and make a delicious charcuterie board to snack on with the wine.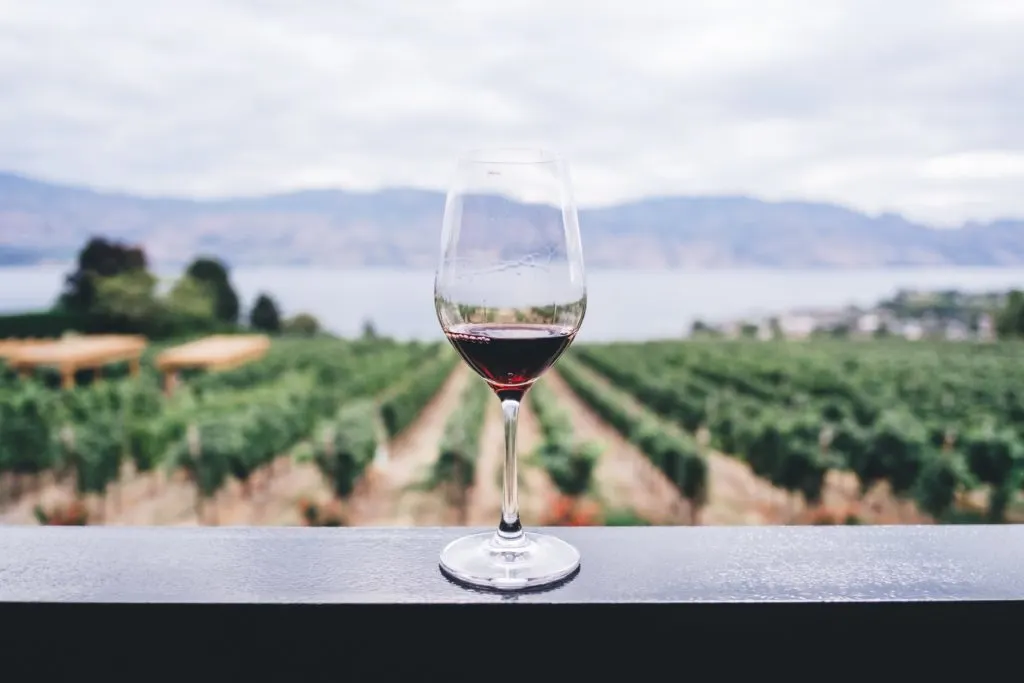 16. Cuddle Up By The Fireplace (Or Fire Pit)
If you're looking for romantic staycation ideas, there are few that are more romantic than cuddling up with your loved one by a fireplace or fire pit. If you have an indoor fireplace, crank it up. Then lay some blankets and pillows on the floor and enjoy a romantic candlelit indoor picnic by the fire.
If you have an outdoor fire pit, and it's not too cold, you can do the same thing but outside. Or, place a bench or chairs near the firepit and just relax and talk to your sweetheart. If you have a hammock, lounging in that near the firepit while listening to music is another idea. Of course, don't forget the ingredients to make smores!
17. Go For a Drive (or Bicycle Ride)
Going for a drive or bicycle ride is the perfect staycation option to go somewhere without really going anywhere. If you're going bike riding, find a bike trail near your home that you have yet to explore. Or you can go riding in nearby neighborhoods.
If you'd rather drive, you can get in the car and just go. Ride around without a destination and see where you end up. Or, go visit a nearby park or tourist attraction that you've never explored together. Take your time exploring and make a day trip out of it. While you're out and about, stop and get coffee or ice cream at a new place. If you need more time to explore or visit everything you intended to, write down the places you missed and hit them up next time.
To take it up a notch, rent (or borrow from a friend or family member) a really cool car like a convertible or jeep to ride around in for the day.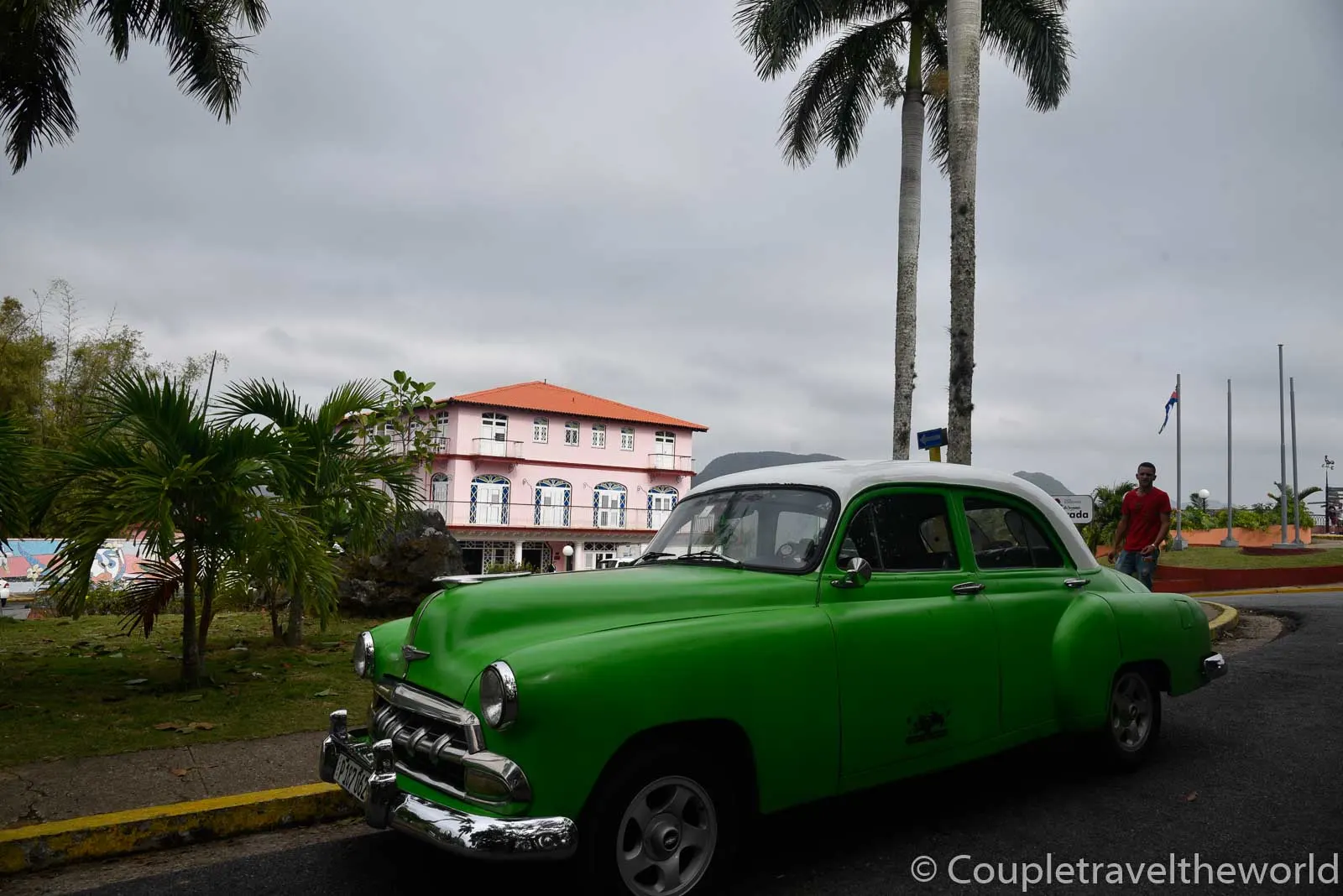 18. Cook a Meal Together
Cooking a meal together is another fun and romantic staycation option. You can cook your favorite meal (or meals) together, or be brave and try to make a new dish. Even if it doesn't turn out that great, you'll still have the shared experience of creating it together.
Cooking and then eating a meal together is a great way to wind down and enjoy each other's company without the added distractions of kids, television or work. Add some wine, music, and candles for an even more romantic time. You can even slow dance around the kitchen while you're waiting on the food!
The perfect at home date night idea!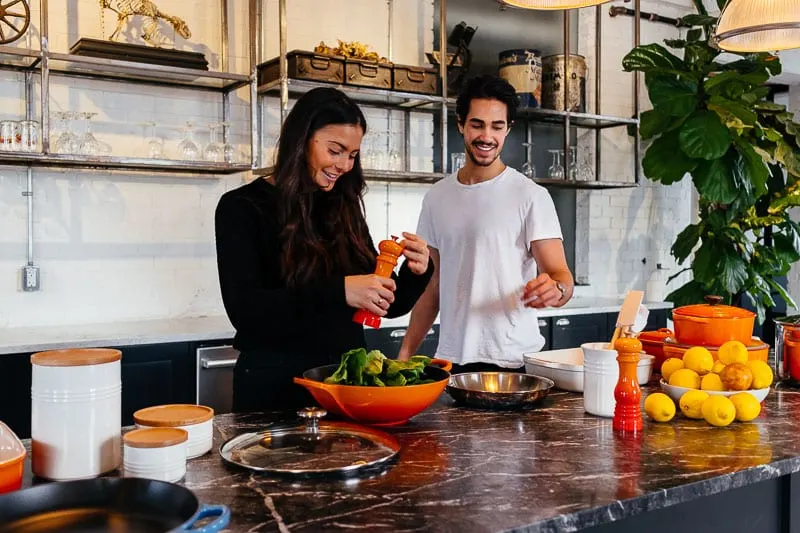 19. Have a Game Night With Friends
And finally, what's more fun than a good old-fashioned game night? Now you could enjoy the game night just the two of you, but it really makes it more fun and competitive to include other couples. Check your closets for any old games like Scrabble, Monopoly, Operation or Battleship. Play a classic card game like Uno, or break out a deck of cards and play poker, blackjack, or any other card games you can think of.
If you don't have any games, or your games might be missing pieces or parts, no problem. Play something like Charades or Pictionary. Or go buy a new game that none of you have played or haven't played in a while, and try it out together.