Thanksgiving Quotes & Puns for Instagram Captions
Happy Thanksgiving Everyone!
It's time for one of the best days of the year – to stuff face with food glorious food!
If you are looking for something to caption your turkey or fam shots, here are our favourite Thanksgiving Quotes for Instagram captions.
Thanksgiving Instagram Captions
Here are our favourite Thanksgiving Instagram captions:
Turkey Time
Talk turkey to me
Keep calm and gobble on
Calories don't count today
Bad day to be a turkey
Nobody puts gravy in the corner
Pies before guys
Clear plates, full stomachs, can't lose
You'll always be my gravy
Thanksgiving Puns
Here are our favourite Thanksgiving puns:
Life doesn't get any butter than this.
Only have pies for this one.
Piece out.
Eat, drink, and cranberry.
Let the gourd times roll.
And they lived apple-y ever after.
Thanksgiving Quotes
Here are some great thanksgiving quotes from some famous people around the world:
Be thankful for what you have; you'll end up having more. If you concentrate on what you don't have, you will never, ever have enough. – Oprah Winfrey
Pride slays thanksgiving, but a humble mind is the soil out of which thanks naturally grow. A proud man is seldom a grateful man, for he never thinks he gets as much as he deserves. – Henry Ward Beecher
To give thanks in solitude is enough. Thanksgiving has wings and goes where it must go. Your prayer knows much more about it than you do. – Victor Hugo
A lot of Thanksgiving days have been ruined by not carving the turkey in the kitchen. – Kin Hubbard
Thanksgiving dinners take eighteen hours to prepare. They are consumed in twelve minutes. Half-times take twelve minutes. This is not coincidence. – Erma Bombeck
There is one day that is ours. Thanksgiving Day is the one day that is purely American. – O. Henry
Gratitude is the inward feeling of kindness received. Thankfulness is the natural impulse to express that feeling. Thanksgiving is the following of that impulse. – Henry Van Dyke
Thanksgiving dinners take eighteen hours to prepare. They are consumed in twelve minutes. Half-times take twelve minutes. This is not coincidence. – Erma Bombeck
Thanksgiving is one of my favorite days of the year because it reminds us to give thanks and to count our blessings. Suddenly, so many things become so little when we realize how blessed and lucky we are. – Joyce Giraud
I think that is a better thing than thanksgiving: thanks-living. How is this to be done? By a general cheerfulness of manner, by an obedience to the command of Him by whose mercy we live, by a perpetual, constant delighting of ourselves in the Lord, and by a submission of our desires to His will. – Charles Spurgeon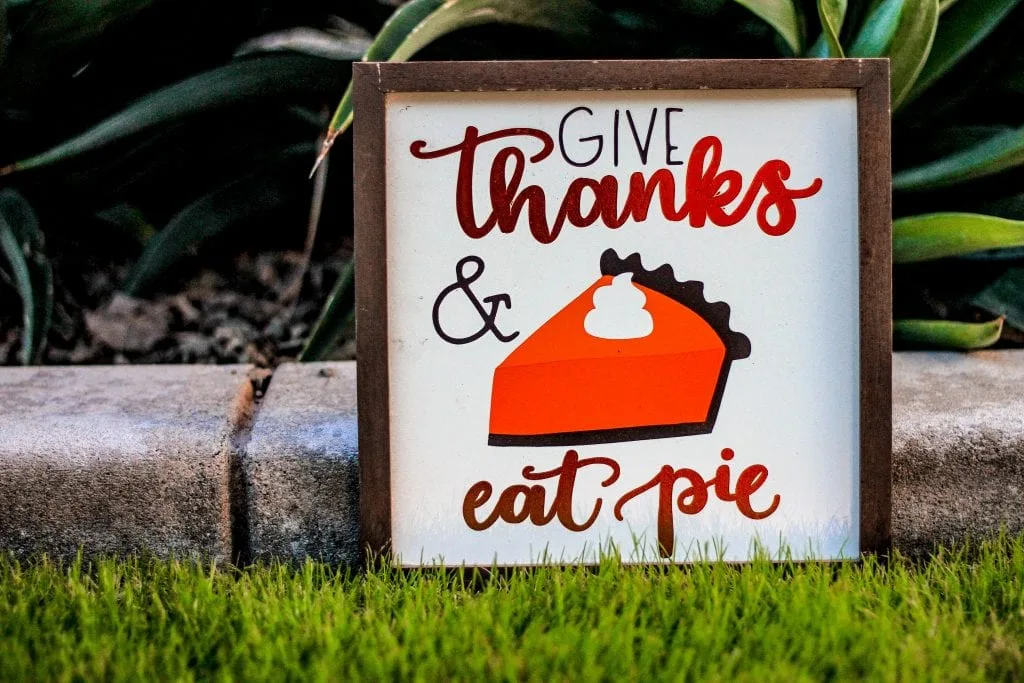 Thanksgiving & Black Friday Quotes
What comes after Thanksgiving, Black Friday of course! Here are our favourite Black Friday Quotes:
If no one shopped on Thanksgiving Day, the stores wouldn't open. End of story. I say we all take the pledge and stay home. Thanksgiving is a day to give thanks for what you have, not to save a few dollars to get more. – Regina Brett
When people come to my act any time after Thanksgiving, I usually say, You shouldn't be here. You should be shopping. Our economy depends on you! You should be out there buying stuff.' – Lewis Black
Thanksgiving Cooking & Food Quotes
If you think about a Thanksgiving dinner, it's really like making a large chicken. – Ina Garten
I love chicken. I would eat chicken fingers on Thanksgiving if it were socially acceptable. – Todd Barry
My mom makes something called green pie, which I thought was a delicacy that many people only had at Thanksgiving, but it turns out it was just Jell-O with whipped cream on it. And it's delicious. – Bobby Moynihan
I'm not a big turkey fan, but my husband loves it. Thanksgiving is his favorite meal. – Ruth Reichl
You can't have a good Thanksgiving meal without a little bit of ketchup on the side. – Patrick Mahomes
I think I'm going to give my baby her first food on Thanksgiving, make her some organic sweet potato. I'm very excited! It's going to be a big day and my husband is in charge of the turkey – he's the chef of the family! – Lily Aldridge
Something I didn't even know was on my bucket list has been achieved. I have cooked Thanksgiving dinner with Martha Stewart. I vow to follow the gospel of her teachings and do my very best in the remarkably less glamorous kitchen of my own home… without the luxury of magically appearing prep bowls filled by a staff of sous chefs. – Jesse Tyler Ferguson
Giving Back Quotes
My parents came from little, so they made a choice to give a lot: buying turkeys for homeless shelters at Thanksgiving, delivering meals to people in hospices, giving spare change to those asking for it. – Meghan Markle
I've been giving back since I was a teen, handing out turkeys at Thanksgiving and handing out toys at toys drives for Christmas. It's very important to give back as a youth. It's as simple as helping an old lady across the street or giving up your seat on the bus for someone who is pregnant. – Queen Latifah
I remember back in the days my Mom didn't have enough for Thanksgiving. – Jay Rock
Every year around Christmas and Thanksgiving, I buy a bunch of toys for the sick children in the oncology center at the St. Louis Children's Hospital. I really love giving back and putting a smile on their faces, especially during the holidays. – Devon Windsor
Save Thanksgiving Quotes & Puns for Instagram Captions to Pinterest so you can find it again later!