Marathon is the midway point of the Florida Keys – by this stage, you are half way between Key Largo and Key West.
We actually came through Marathon on our way to Bahia Honda State Park (highly recommended by the way!!) and wanted to check out what activities the mid point of the Florida Keys had to offer!
If you are making the drive from Miami to Key West or even if you want to do Marathon as a destination in its own right, here are the top things to do in Marathon FL that you simply cannot miss on a trip to the Florida Keys in South Florida.
Fun Things to do in Marathon Fl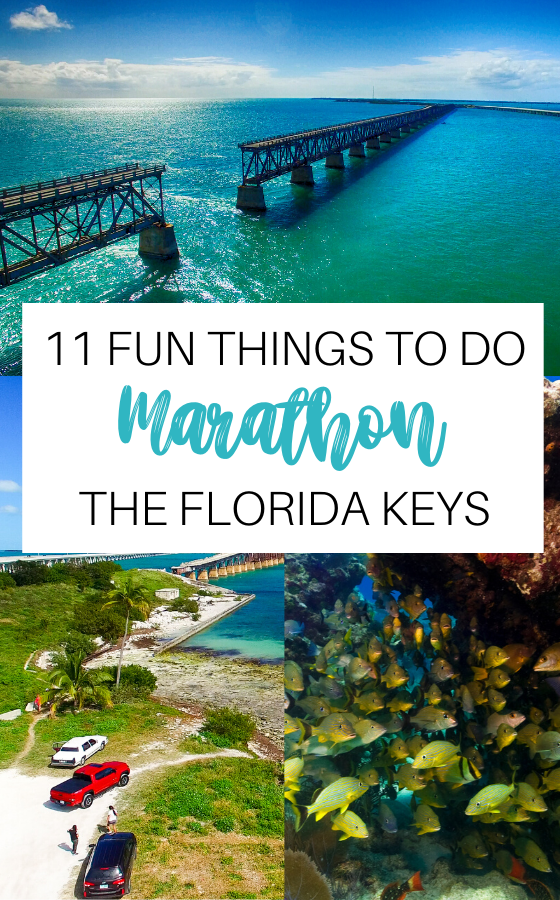 Check out Sombrero Beach
Sombrero Beach is the best beach in the Marathon area.
It is a lovely beach with a strip of white sand and decent water.
It wasn't our favourite beach in the Keys, this award goes to Bahia Honda State Park but it certainly wasn't the worst and it is a completely free beach!
The beach has ample parking. There is also toilet facilities and showers at the beach.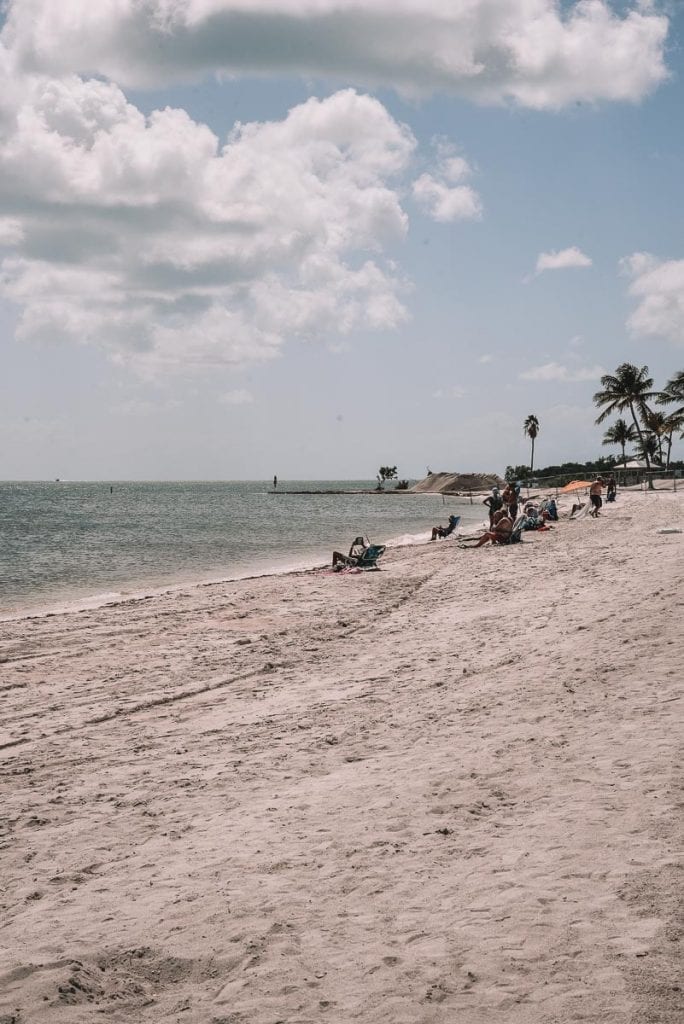 Visit the Turtle Hospital
Marathon really is the place to go for animal lovers everywhere as it is home to the Turtle Hospital aka cuteness overload.
For some people – particularly families with kids – the Turtle Hospital rates as their favorite activity in the Florida Keys.
The turtle hospital is cool place to visit as it rehabilitates of turtles in the Florida keys.
This good work justifies the fairly high entry fee of $25 per person. Included in your ticket is a 90 minute guided where you will get an opportunity to feed the turtles.
This is their rescue mobile.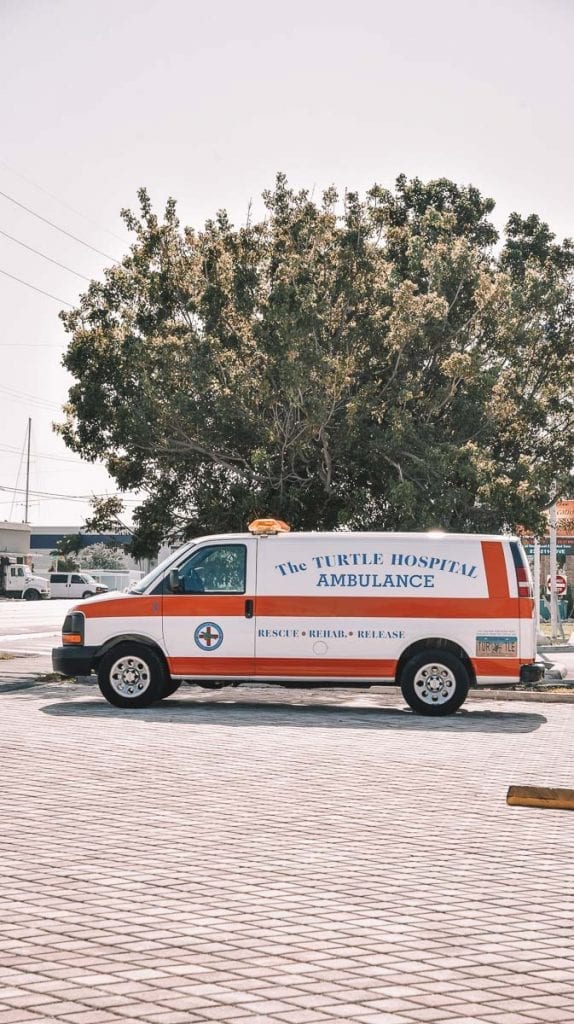 Coco Plum Beach
If you love turtles you might want to check out Coco Plum Beach, the other beach in the Marathon Florida area.
At the entry of Coco Plum Beach there is a sign which shows what turtle belongs to what track so you can check it out as you walk down the beach.
Personally, we didn't like Coco Plum Beach much. The beach had a lot of seaweed and there was also a very unusual smell at the beach.
Coco Plum Beach has toilet facilities but no showers as far as we could see. You will likely have the beach to yourself (guess people didn't like the funky smell).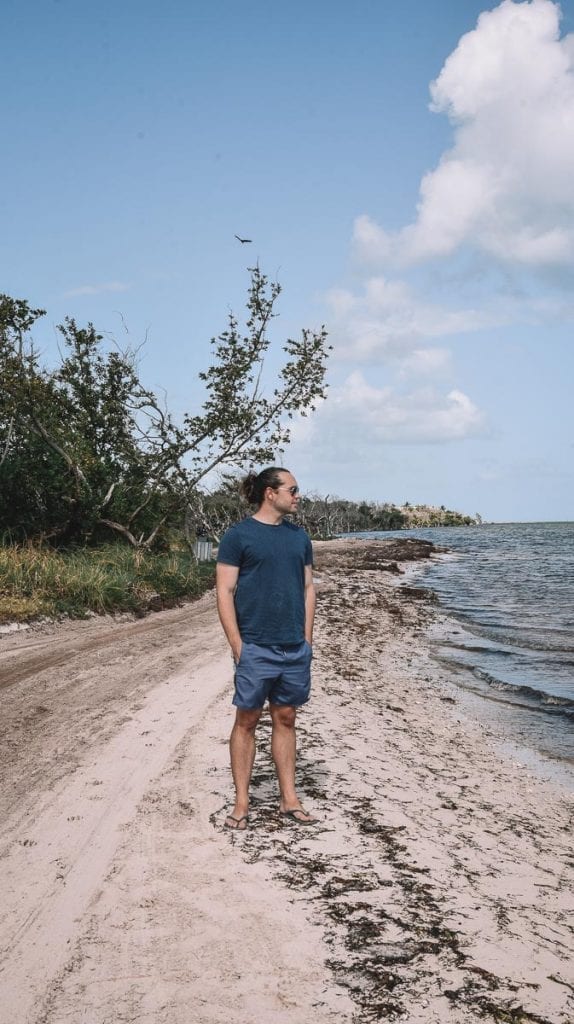 Crane Point Museum & Nature Center
If you love nature, you must make a stop at the Crane Point Museum and Nature Center.
The center consists of 63 acres of native plants, a creek, a history museum including the first Bahamian house. If you get bored after all this exploration you can even rent kayaks.
Don't forget to do the Crane Point Hammock hike!
It costs $14.95 to enter. It is local favourite activity as you can really make a day of it which makes the entry fee very affordable.
Visit the Dolphin Research Center
There is more than just a turtle hospital in Marathon Florida.
For those who love animals you will be happy to know there is also a dolphin research center in Marathon.
In the general admission ticket ($29 per person) you learn about all things dolphin and their behaviours but if it is a special occasion we would recommend extra to have a dolphin encounter ($199 per person).
It is a special experience to be able to interact with a dolphin up close and personal. A great family activity!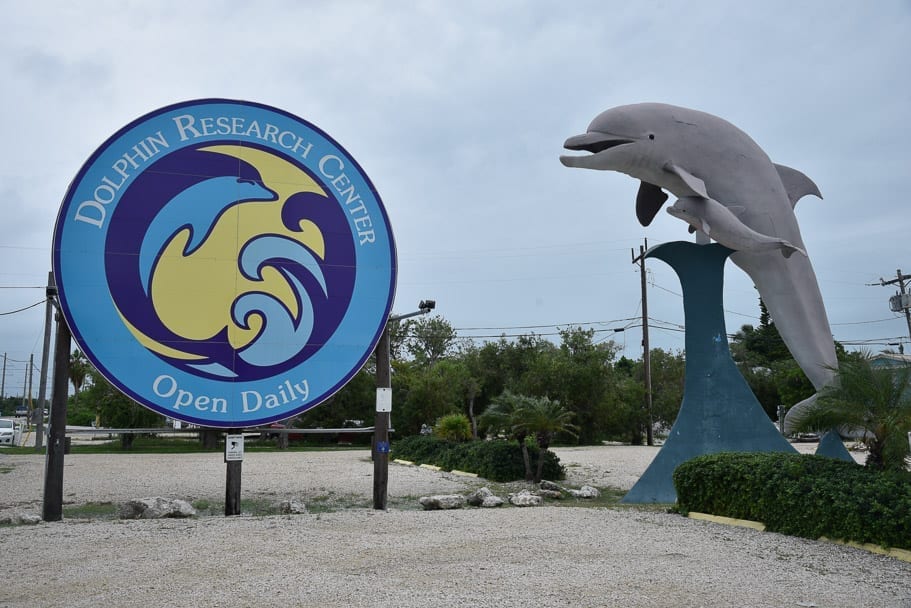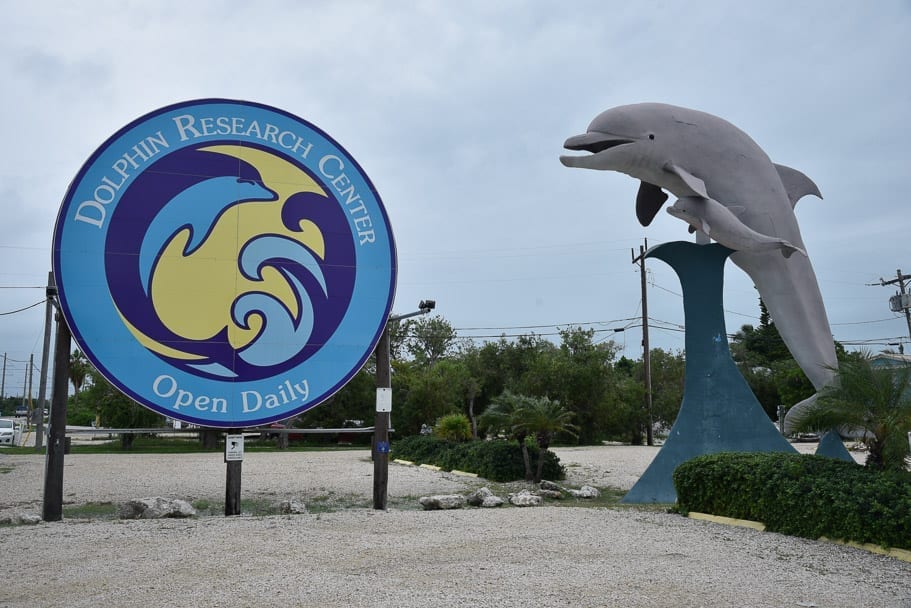 Go for a drive on the Seven Mile Bridge
To visit our favourite place in the Florida Keys Bahia Honda or even Key West you will have to drive across the iconic Seven Mile Bridge the best part of the overseas highway.
Even if you are not planning to go up as far as these places, we would highly recommend taking a joy drive on the 7 Mile Bridge, it is iconic to the Florida Keys and really beautiful.
The water of the bridge is absolutely stunning and the bridge itself is truly a piece of art.
Get your camera ready but don't hang it outside your window. It is super windy on this bridge and it you drop it, its gone for good!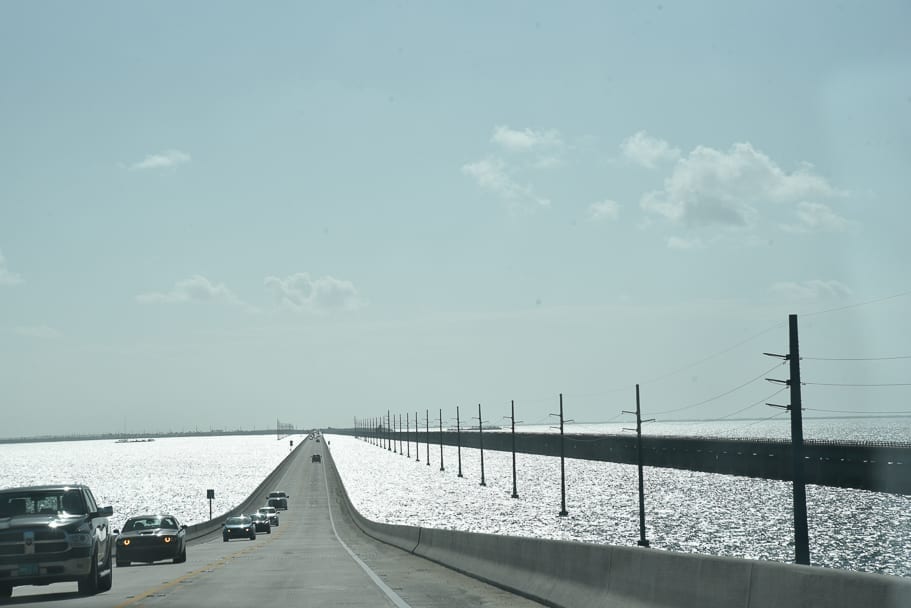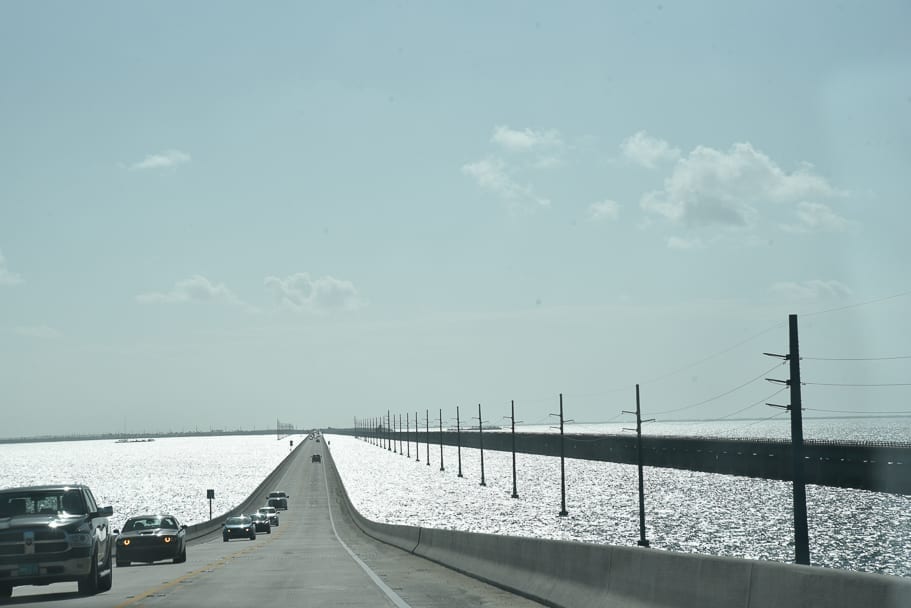 Spend a day at Curry Hammock State Park
In the Marathon area there is the Curry Hammock State Park.
It is not the best beach for swimming but it is a nice place to kayak or have a BBQ.
It costs $4.50 per person to enter.
We would suggest bypassing this State Park and heading to Bahia Honda State Park across the 7 Mile Bridge instead.
Bahia Honda State Park
Practically in Marathon, just a hop, skip and a jump away (over the 7 Mile Bridge) is our favourite place in the Florida Keys – Bahia Honda State Park in Pine Key.
If you are looking for a great (and affordable) place for camping in the Florida Keys at a cost of $43 USD a night including tax for a beach front powered spot!
Bahia Honda also has out of this world beaches. For a small day entry fee of $4.50 pp you get access to 3 awesome beaches – Caloosa Beach, Loggerhead Beach and Sandspur Beach.
As at September 2019, Sandspur Beach is sadly closed for repairs from Hurricane Irma.
It wasn't a problem for us as Caloosa Beach & Loggerhead Beach were absolutely stunning.
Caloosa Beach is a perfect beach for swimming and admiring the view of Old Honda Bahia Bridge.
Loggerhead Beach is the best beach for snorkeling – we saw amazing reef fish just off the beach at Loggerhead.
A great place for a family vacation!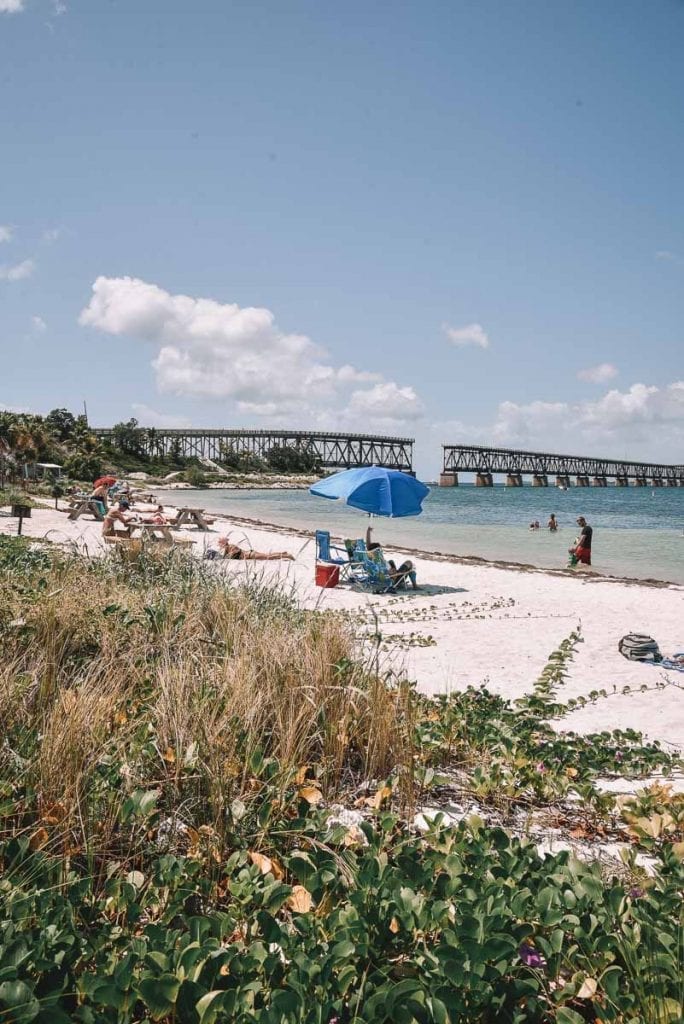 Spend a day at the Keys Aquarium Encounter
Aquarium encounter is a pretty cool place to visit in Marathon.
This Florida Keys Marathon aquarium is no ordinary aquarium but one where you can get up close and personal with the marine life through diving, snorkeling & feeding. There is also touch tanks for the kids.
One cool activity you can do here (if you are brave enough) is to hand feed sharks!
For what it is it is a fairly cheap activities in the Keys – it only costs $22 USD per person to visit.
While at the Aquarium Encounter don't forget to visit Key Colony beach – a pretty white sand beach which is located right behind the aquarium. You will even find boat rentals to hire there.
Where to stay in Marathon Fl?
If you like camping, we would recommend camping in the Bahia Honda State Park.
The downside to this is that Florida can get quite hot and sticky at night. If you prefer a little more comfort, we would suggest staying in these vacation rentals and hotels in Marathon to explore the beaches.
Hope you enjoyed our guide to things to do in Marathon Fl. If you are local and have any local tips, please leave us a comment below! We love to continually provide the best information.
Save Things to do in Marathon Fl to Pinterest so you can find it again later