Looking for romantic things to do in Oahu for couples?
Being one of the best places in the USA for a romantic getaway, it is the perfect place to go for an adventurous couple who loves activity – as there are mountains to hike, beaches to explore and tonnes of great restaurants and hotels.
Whether you are a local looking for epic anniversary or date ideas in Oahu or are a tourist coming to explore the city some more – this list has it all.
From tours to restaurants to visit in Oahu Hawaii at night to parks to hike all day, we have done the hard work for you and found the absolute best Oahu activities for couples here.
100+ Fun Romantic Things to do in Oahu for couples
Go to the Theater. A classic date night option is to go to the theater. There are plenty of great movie theaters as well as fantastic theatres for live performances.
Movie Theater: Enjoy a Friday evening show or a weekend matinee at one of these great theaters. If you are looking for popular new movies head to either a Regal or Consolidated theater.
One of the best movie theaters to check out is the Doris Duke Theatre. This theater is attached to the Honolulu museum of art and showcases art films.
Performing Arts Theatres and Live Music Venues: Head to one of these great live performance venues and performing arts centers for an evening show or a weekend matinee. Whether you are looking for plays, operas, live music, or more there are plenty of great places to try. Some of the best theares in the area include:
Enjoy some laughs at Sharkey's Comedy Club. If you enjoy comedy, this twice weekly event is one of the best. Located in the Warriors Lounge of the Hale Koa Hotel, you can grab a drink and some food, sit back, and laugh.
Participate in an Escape Room at Breakout Waikiki. An escape room date is the perfect option for those who enjoy solving puzzles. They work best in groups so get some friends together and make it a double or triple date.
Spend the night at a popular Resort or Hotel. Whether you live on the island or are visiting, spending the night at one of the boutique hotels or resorts is a great way to get some alone time with your date.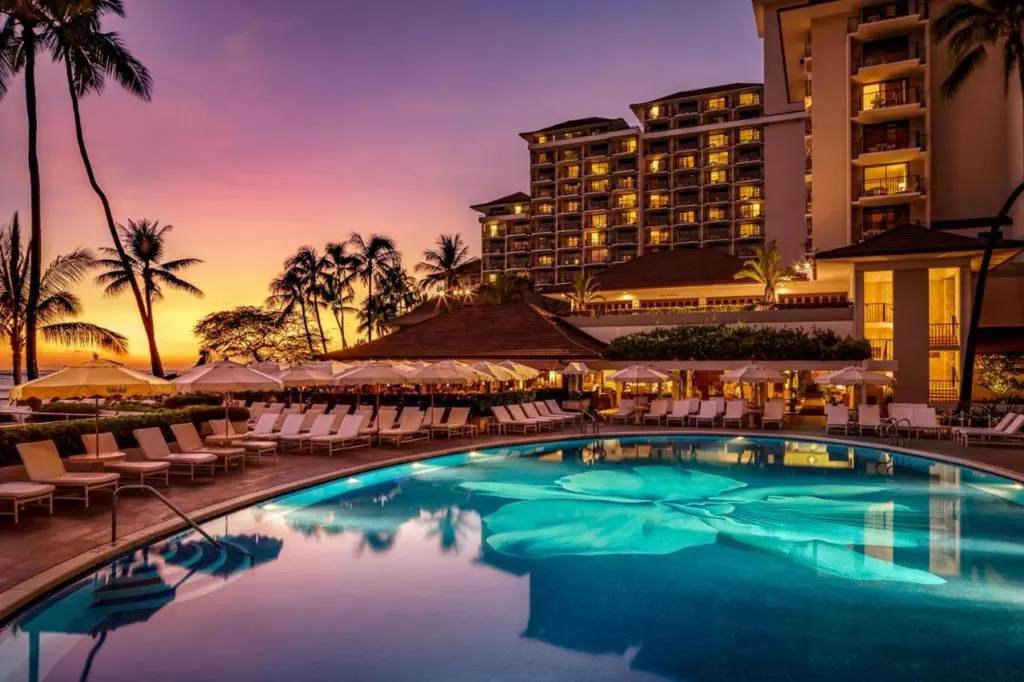 Fun Date Ideas in Oahu
Visit the Honolulu Zoo. Spend the day at the zoo and explore the wonders of the animal kingdom. Grab lunch at the zoo cafe and head over to the aquarium if you have time.
Visit the Waikiki Aquarium. Spend the day exploring the aquarium and learning about fish, marine mammals, and sea life. If you have time you can head over to the Honolulu Zoo.
Grab a Cold Treat. Whether you decide to sit down inside, sit outside, or walk and enjoy there are many great places on Oahu where you can enjoy gelato, ice cream, sorbet, or shaved ice.
Visit a Brewery. Fans of good brew will enjoy spending an evening or a day exploring some of the island's local breweries. Some of the best breweries in and near Oahu include:
Visit a Winery. If you enjoy a good glass of wine, you'll enjoy exploring some local wineries and wine shops. Head to a winery and participate in a tasting for an evening or day of delight. Some of the best wineries in and near Oahu include:
D'Vine Kailua Wine Bar
Volcano Winery
Visit a Distillery. Enjoy an evening or afternoon at one of these great distilleries trying an old favorite or a new drink. Some of the best distilleries in and near Oahu include:
Go to the Farmers Market. Get some shopping done together at one of the awesome local farmers markets. Make a meal out of what you bought or buy some picnic foods before you head to a local beach or park.
Haleiwa Farmers Market is open Thursdays from 2 pm to 6 pm.
Makiki Farmers Market is open Thursdays from 4:30 pm to 7:30 pm.
Pearlridge Farmers Market is open Saturdays 8 am to noon.
Windward Mall Farmers Market is open Sundays from 9 am to 2 pm.
Ka Makana Ali'i Farmers Market is open on Sundays from 11 am to 3 pm.
Waikiki Farmers Market is open on Mondays from 4 pm to 8 pm.
Manoa Farmers Market is open on Thursdays and Sundays from 6 am to 2 pm.
Honolulu Farmers Market is open on Wednesdays from 4 pm to 7pm.
Kailua Farmers Market is open Thursdays from 4 pm to 7 pm.
KailuaTown Farmers Market is open on Sundays from 8 am to noon.
Kaka'ako Farmers Market is open Saturdays 8 am to noon.
Mililani Farmers Market is open on Sundays from 8 am to 11 am.
Lokahi Kailua Market is open Sundays from 9 am to 1 pm.
Haleiwa Farmers Market is open Thursdays from 2 pm to 6 pm.
Get a Couples Massage. Spend the day relaxing and rejuvenating with a Spa and Couples massage. This is the perfect romantic date. We would suggest Lava Massage & Day Spa or Red Earth Massage & Wellness.
Fun Romantic Restaurants in Oahu
Stage Restaurant. Enjoy Asian-American Fusion dishes in the chic, modern atmosphere of this popular restaurant.
Gyu-kaku Japanese BBQ. Enjoy a variety of Japanese and Asian-American dishes at this elegant restaurant.
Menya Le Nood. Enjoy traditional Ramen, gyoza, and sake in this low-key restaurant.
Senia. This elegant restaurant serves global dishes infused with Hawaiian flavors.
Heavenly Island Lifestyle. This cozy cafe offers organic Hawaiian favorites.
Basalt. This restaurant offers globally inspired dishes in a contemporary atmosphere.
Tango Contemporary Cafe. Enjoy a unique blend of American, Hawaiian, Asian, and Scandinavian dishes at this elegant and comfy restaurant.
Haleiwa Joe's Haiku Gardens. This restaurant offers a variety of seafood dishes as well as steak and salads in a rustic but romantic atmosphere.
Baci Bistro. This quaint bistro serves classic Italian fare in a warm and welcoming atmosphere.
Orchids Restaurant. This restaurant serves global dishes in a casual but elegant space. They are a popular option for Sunday Brunch.
Fete. This casual, fun restaurant offers dishes inspired by foods and cultures around the world.
Hidden Gems in Oahu and Romantic activities in Oahu for Couples
Byodo-In Temple. This temple is a replica of an ancient Japanese temple. The monks living and meditating here are happy to have visitors. Enjoy a romantic and peaceful walk through the surrounding gardens.
Liliha Bakery. This is not only a bakery but also a 24-hour diner. Enjoy a variety of delicious dishes at this comfortable and welcoming spot.
Waffle and Berry. Enjoy a variety of delicious, sweet treats at this unassuming cafe.
O'Kims. This quaint mom-and-pop restaurant serves Bibimbap and Korean favorites.
Papa Ole's Kitchen. This unpretentious spot serves Hawaiian breakfasts and lunches such as loco moco.
Raised By The Waves. This relaxed and unassuming cafe serves vegan and plant-based meals.
Chile Relleno. This classy and cozy restaurant serves delicious Mexican and Mexican-American dishes.
Adela's Country Eatery. This small establishment offers homemade Hawaiian pastas.
Sweet E's Cafe. This cozy and quaint spot offers a delicious variety of breakfasts all day long as well as lunch.
Malu Honolulu. This fun spot serves ice cream, kimbap, teriyaki, coffee, and jelly drinks. It is the perfect place to go for a small snack or meal.
MoDo Hawaii. This contemporary donut shop sells a variety of fun mochi donuts.
Kahuku Farms. Take a tour and sample some great chocolate at this local farm. They also have a nice restaurant serving a variety of delicious meals.
Seven Brothers. This low-key restaurant offers delicious burgers, salads, fries, and seafood.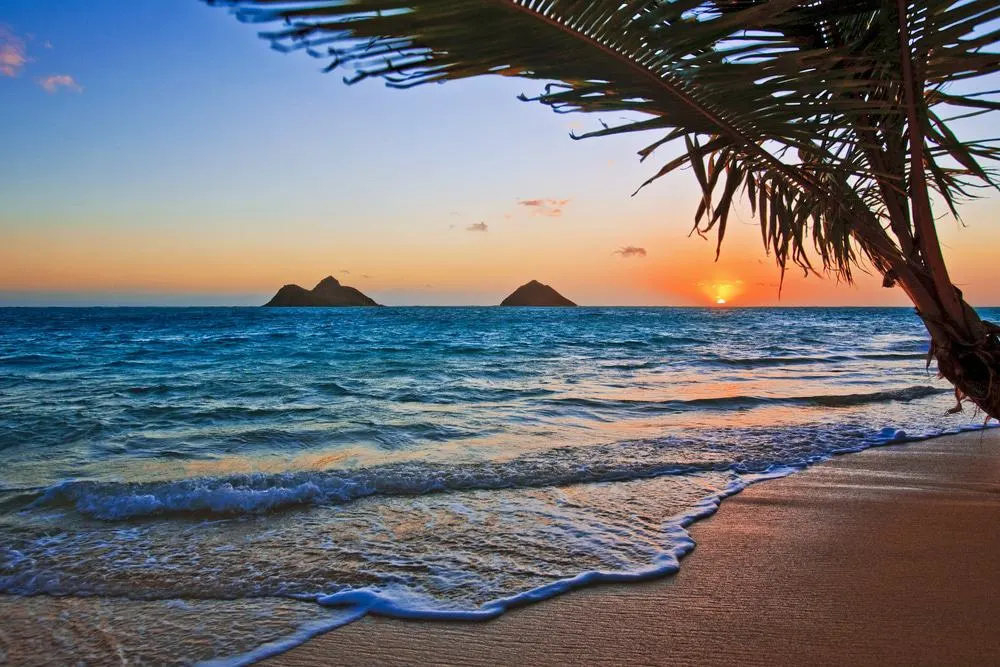 Best Cocktail Bars for Date Night On Oahu
Hale Koa Barefoot Beach Bar. Enjoy classic American Bar foods and delicious cocktails at this beachside restaurant.
Buho Cocina y Cantina. Enjoy delicious Mexican dishes and cocktails in this rooftop restaurant.
Merriman's Honolulu Restaurant. This stylish spot offers seafood dishes, live music, and cocktails.
Lewers Lounge. Enjoy craft cocktails, upscale small dishes, and live music at this cushy spot.
Bar Leather Apron. Enjoy classic drinks and inventive cocktails in this dim, speakeasy atmosphere.
Skull & Crown Trading Co. Enjoy classic and unique house cocktails in this Edgy Tiki Bar.
Bar Maze. Enjoy an Omakase dinner menu and cocktails at this simple, yet elegant, spot.
Coffee Shops On Oahu
Visit Green World Coffee Farms. If you love coffee, you can't miss the opportunity to see this coffee shop that sells some of Hawaii's best coffees along with other goodies like chocolate and macadamia nuts.
Alii Coffee Co. Enjoy signature coffees and Coff-tails along with a delicious breakfast and lunch menu.
Honolulu Coffee Company. Enjoy local and global coffee with delicious baked goods.
Sip Honolulu. This coffee shop doubles as a great lunch or breakfast place. Enjoy a meal or a cup of coffee in the relaxing and laid-back atmosphere.
Mirage Art Gallery and Coffee Shop. Enjoy a cup of coffee or a snack in this artsy space. They have coffee, baked goods, gelato, and Mediterranean small bites.
Keiki and the Pineapple. Enjoy a variety of classic coffee drinks and unique breakfast options.
The Coffee Bean & Tea Leaf. Enjoy a variety of hot and cold drinks. This small chain offers tea and coffee drinks.
Brew & Foam Coffee House. Enjoy a large drink selection along with a few house specialty bowls.
The Curb Kaimuki. Enjoy classic and signature drinks in this contemporary coffee shop.
NIO Snow Ice & Tea. Enjoy snow ice, bubble tea, and coffee at this bright, welcoming spot.
YiFang Taiwan Fruit Tea. Enjoy delicious fruit iced teas and classic pearl teas.
Lunar Tea. Enjoy Tea, Coffee, and more at this open, airy spot.
Cheap or Free Date Ideas On Oahu
Grab a meal at a Food Truck. If you are looking for an inexpensive but tasty meal, nothing is better than grabbing something from one of these great food trucks.
Picnic in the Park. Enjoy a picnic in the park at one of these great parks. There are tons of parks of all sizes all over the island. Make a meal at home to take with you or grab something from a food truck or the farmer's market.
Kapi'olani Regional Park
Kaka'ako Waterfront Park
'lliahi Neighborhood Park
Konane Park
Nu'uanu Valley Park
Honolulu City Hauula Park
Tamarind Park
Wa'ahila Ridge State Recreation Area
Koko Head District Park
Le'ahi Beach Park
Aloha Aina Patriotism Park
Watch the Sunset at Paradise Cove Beach. Grab some food to go or a picnic meal and head to the western side of the island to watch the sunset.
See the Cherry Blossoms. Head inland to Wahiawa to see the most beautiful Cherry Blossoms. You'll find the Cherry Blossoms in the Wahiawa Botanical Garden as well as lining California Street.
Enjoy live music at Workplay. They offer good food, fun drinks, and live music, including Karaoke.
Enjoy live music at The Dragon Upstairs. This classy jazz club has an asian-inspired decor, delicious cocktails and good food as well as live music.
Unique Romantic Dates On Oahu
Enjoy Yoga on the Beach at Sunset. There are many Yoga options on Hawaii, a fun and unique one that you won't find in most places is yoga on the beach. One of the most popular and unique activities in Hawaii is yoga on a paddleboard.
Take a Helicopter Tour. What could be more beautiful than seeing Hawaii's natural beauty from high in the sky.
Take a Tour: Ghost Tours. A ghost tour is a great date option if you enjoy that tingle of fear you get when someone tells a really good scary story. Some of the most popular options on Oahu are Mysteries of Hawaii and Honolulu Haunts
Take a Food Tour of Hawaii. If you love food, you have to try a food tour. One of the best is Hawaii Food tour by Bike.
Go on a Photography Tour. If you enjoy the art of photography and documenting your life with photos, you will enjoy a photography tour with Oahu Photo Tours. They offer Full Day Tours, Sunrise Tours, Sunset Tours, and a new Food and Photos Tour.
Go on a Sunset Cruise together. Oahu boasts many fine sunset cruise options. Some cruises offer a meal, scuba diving, and more.
Go Swimming with Dolphins. Another super fun thing to do on Oahu is go swimming with dolphins. There are many great places to go. Here's which tour we would recommend if you want to do it – highly recommended btw.
Get "Cultured" Date Ideas On Oahu
Hawaii State Art Museum in Honolulu. The Hawaii State Art Museum is a wonderful free museum that exhibits student art and pieces curated from the Art in Public Places Collection.
Honolulu Museum of Art. This art museum has over 50,000 pieces of art in their permanent collection, making it the biggest art museum in Hawaii.
John Young Museum of Art at the University of Hawaii at Manoa. If the Honolulu Museum of Art seems like too much to handle on one date, the John Young Museum of Art is smaller and more compact. It highlights art history, local Asian-Pacific artists, and student art from the university art program.
Shangri La Museum of Islamic Art, Culture, & Design in Honolulu. This world-renowned museum focuses on highlighting the beauty and diversity of Islamic Art, Culture, and Design.
Museum of Natural History in Laie. This free museum offers fun exhibits that explore the natural beauty and wonder of the plant and animal kingdoms of Hawaii and North America.
Hawaii's Plantation Village in Waipahu. This is an outdoor historical museum where you can learn about Hawaii's past through guided tours.
Pearl Harbor Aviation Museum in Honolulu. This museum is housed in a World War II era Hanger and has exhibits highlighting the history of WWII and Pearl Harbor.
USS Arizona Memorial in Honolulu. This free museum honors the stories and histories of WWII and the War in the Pacific.
Bishop Museum in Honolulu. This museum highlights the history, culture, and environment of Hawaii and the Pacific. This is a great museum for those interested in learning a little bit of everything.
Hawaii Heritage Center in Honolulu. This museum teaches the history and culture of Hawaii and the people of Hawaii. They offer free guided walking tours as well.
King Kamehameha V Judiciary History Center in Honolulu. This museum has exhibits, tours, and knowledgeable staff ready to share what they know about the history of Hawaii and of Hawaii's Legal System.
Polynesian Cultural Center. This is a must see for locals as well as visitors. The Cultural Center celebrates the many cultures of the Pacific and Polynesian Islands.
Iolani Palace. The palace is a living restoration and original home of Hawaiian Monarchs. Today they offer guided tours and exhibits on the history of Hawaii and its monarchy.
Queen Emma Summer Palace. This palace is another historical home turned museum and it focuses on teaching the history of Hawaii.
Outdoor Romantic Date Ideas On Oahu
Visit the Japanese Garden at East-West Center Hawaii. This peaceful and beautiful garden is the perfect place for a romantic walk.
Visit a Botanical Garden. Oahu has many beautiful Botanical Gardens to explore and enjoy. Pair a visit to one of these beautiful gardens with lunch or dinner at a romantic restaurant or a picnic at a local park.
Visit a Beach. Oahu has plenty of beautiful beaches where you can take a stroll, lay out in the sun, go swimming, have a picnic, and more.
Kailua Beach Park
Ko'Olina Lagoons & Beach Park
Lanikai Beach
Waimea Bay
Waimanalo Beach
Hanauma Bay Nature Preserve
Waikiki Beach
Go Hiking. If Hiking is your thing, you'll find plenty of beautiful scenery to hike. Head to a state park on Oahu or one of the other islands for a day or a weekend. Some of the best places are Ka'ena Point State Park and Waimea Valley.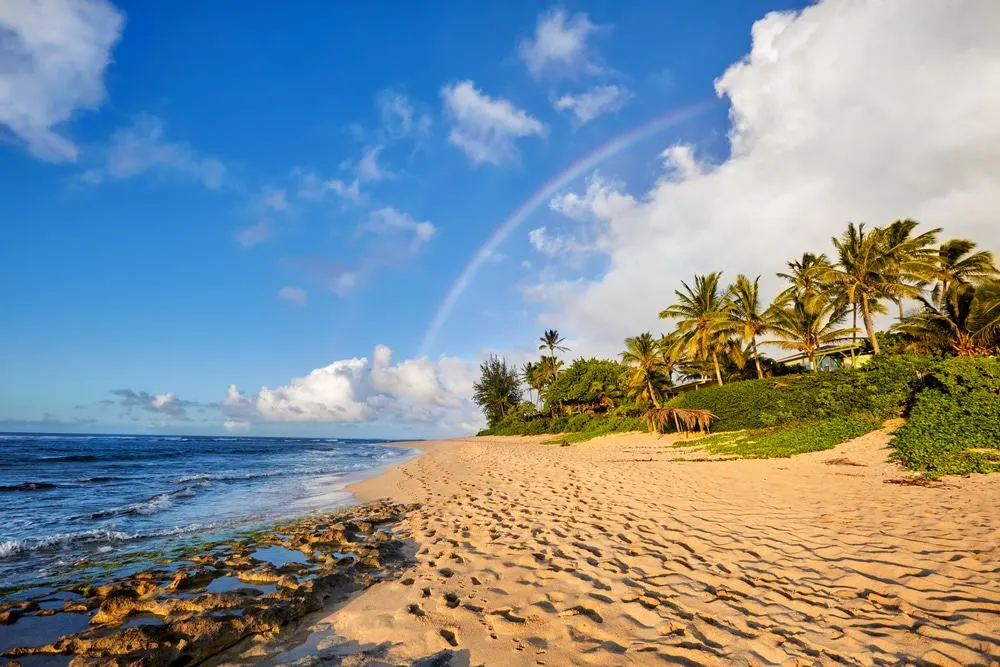 Romantic things to do in Hawaii (Greater Hawaii) including Waikiki
Visit The Big Island. Take a weekend to visit the big Island (the Island of Hawaii). Like Oahu, the Big Island has plenty of great things to do. They have beautiful beaches, luxurious spas and resorts. Don't miss the following spots:
Hapuna Beach State Recreation Area
Rainbow Falls
Pololu Valley & Lookout
Kahalu'u Beach Park
Waipi'o Valley
Queen Liliuokalani Park & Gardens
Visit Maui. Visit Maui for majestic views, beautiful beaches, and plenty of farm tours for coffee, chocolate, and more.
Spend the Weekend at Aulani, Disney Resort & Spa. There are plenty of romantic things for couples to do over a weekend at this Resort and Spa. If you and your significant other love Disney, this is the perfect weekend retreat and the perfect spot for a romantic proposal.
***
See more Romantic travel: