Before we visited the Subterranean River in Palawan (otherwise known as the Underground River) we considered whether we would book a tour or make the trip ourselves.
We had read on other blogs that the trip was better if you do it yourself. However, after a lot of research we would recommend visiting the Subterranean Underground River by tour and here's why.
Underground River Palawan Tour or DIY
While we are not always a fan of tours (as we love self adventuring!) we would highly recommend taking a tour.
To visit the Subterranean River DIY style there are several time consuming steps. If you are interested we have listed them out below:
Go to the Underground River office in Puerto Princesa at the City Coliseum to get your permit. Note the office closes at 4pm if you plan to visit early the next morning;
Take a Bus to Sabang (or hire a scooter for 500 php);
On the day of your trip, visit the Underground River tourist centre in Sabang to register your permit;
Find a boat to take the tour.
All this effort for a grand total money saving of no more than 500 php per person (9 USD) = not worthwhile!
That much time and effort for so little saving is not worth wasting your holiday on.
Keep reading about the tour we took.
Underground River Tour Palawan
We took a tour with World Holiday Travel & Tours and would highly recommend it.
We were collected from our hotel in Puerto Princessa at 7.30am in the morning. We loved the convenience of having a van come and get us.
From this point, it was a 1.5 hour drive to the start of the Underground River where the true fun begins.
The road to Sabang is rather winding and may not be comfortable for those who feel nauseous easily. However, it is 100% worthwhile the discomfort to see one of the most incredible natural wonders of the world.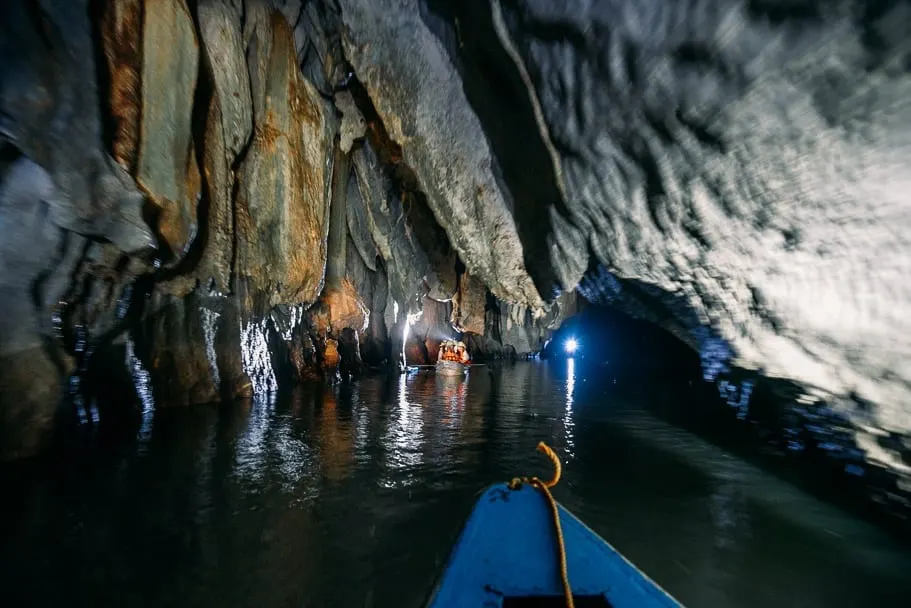 Boat Docking to the Underground River Tour
The van drops us at Sabang pier, a vibrant mess of hustle and bustle. From here you are required to wait up to 45 minutes while your guide gets permits for the group.
This is one big reason why we would recommend a tour over doing it yourself. The chaos at the port would make it a bit painful to get your own permit/know which boat to board.
While our guide got our permits we were free to chill at the port area. The area has lots of little souvenir huts and great fruit juice stands – try the mango shakes!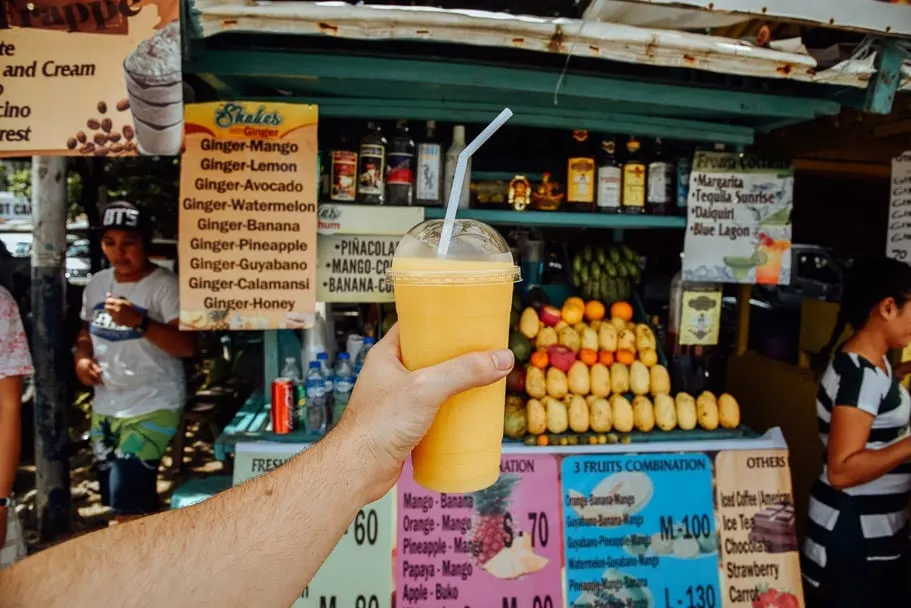 We were a little apprehensive to order a drink as we didn't want to consume stomach churning tap water-made ice but our guide assured us the juice would be safe to drink.
Good thing she was there too because it would be a shame to miss out on such delicious juice.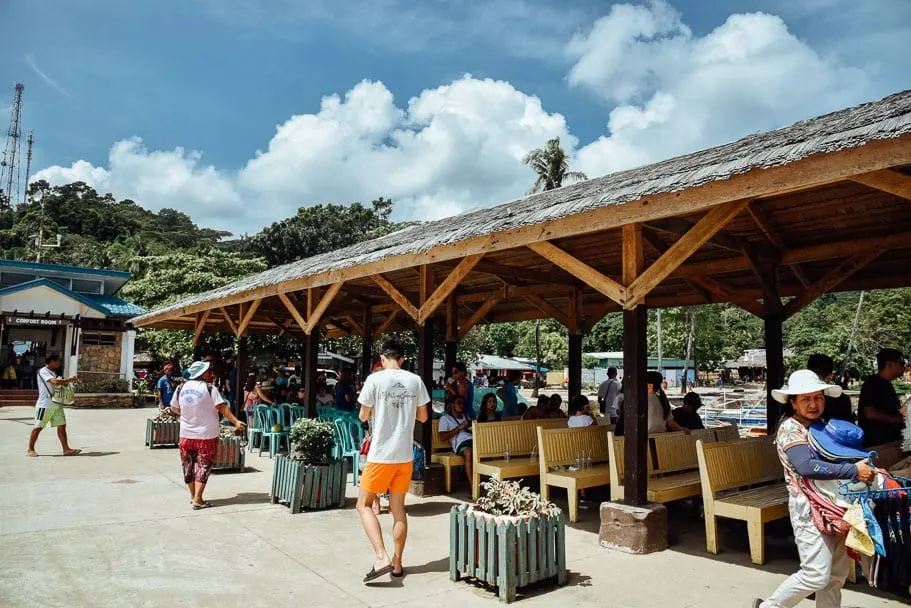 Boat to the Underground River
Once your permit is all hunky dory, your guide will inform you when your boat is ready to transport you to the beach near the cave.
These motorised long tail boats hold around 9-10 people comfortably.
It takes around 10 minutes to arrive at the beach where the Underground River is located.
If the weather is good – as it was on the day we visited – the boat ride is a joy.
The water is so clear we saw lots of fish and even a turtle.
If we hadn't recently swum with turtles at Apo Island, we would loved to jump in for a swim in the inviting water.
The Beach of the Underground River Tour
From here we landed at a small beach where fairly aggressive monkeys rule the world.
You are not allowed to bring plastic bags onto this beach or the monkeys will attack thinking it is food.
We didn't bring any plastic bags but one still lunged for our backpack.
Word of warning – be careful of the monkeys!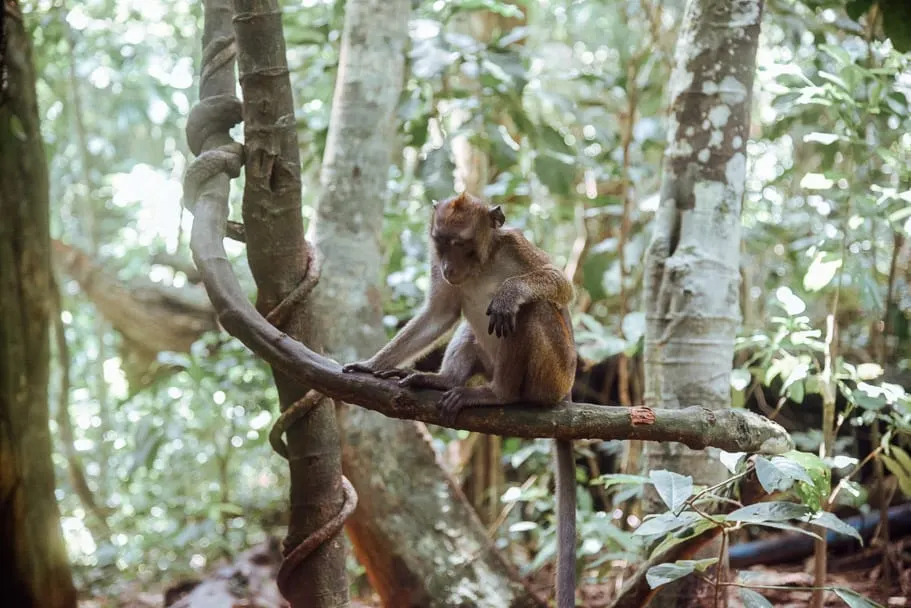 We would recommend bringing or wearing insect repellant as on this island there is also a lot of small biting bugs.
Only a 5 minute jungle walk across the island lead us to the entrance to the underground river.
We were pleased to discover that there was a stand where they provide complimentary audio guides for you to listen to during the tour.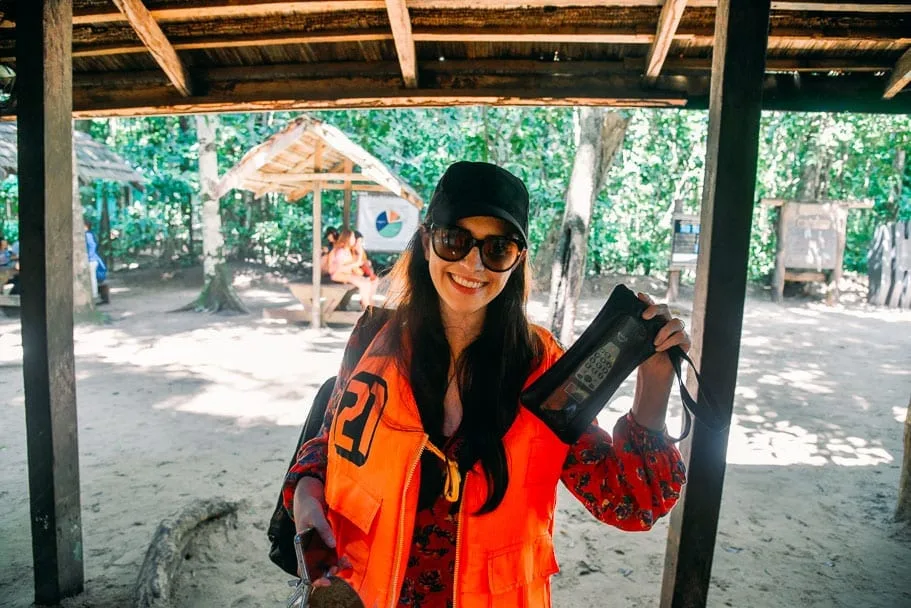 Inside Puerto Princesa Subterranean River National Park
Finally we were there – the moment we had been waiting for – visiting one of the New 7 Wonders of Nature.
We've visited some of the other New Wonders including Ha Long Bay, Vietnam, the Amazon Rainforest in Ecuador and Iguazu Falls on the Argentina / Brazil border.
But never in the 60 something countries we've visited have we had the pleasure of experiencing an underground river. So we were very excited to enter!
And, very pleased to report we were not at all disappointed. The underground river completely exceeded our expectations.
We were debating whether to even see this attraction. We wondered if it was just an overrated cave.
However, it was so much more than an ordinary cave. It is no no wonder it's been declared a UNESCO heritage site.
We saw huge stalagmites and stalactites resembling all sorts of characters – from cocoa plants to Jesus and the Last Supper.
The size of the cave is also staggering. At one point we entered a chamber which could easily have been 100 metres high.
We also saw lots of bats (including cute baby bats). People have also spotted giant groper's swimming in the cave.
It was truly amazing & extremely well preserved. The government does a very good job to ensure the river stays exactly in its original condition.
Lunch after the Tour
After you are finished with the Underground Tour, we returned to the pier for lunch.
On the way back there is an impressive zip line across the ocean for those looking for extra excitement. The price is around 500 php.
The port doesn't just serve tourists. A small boat delivered fresh coconuts brought to the island by local fisherman.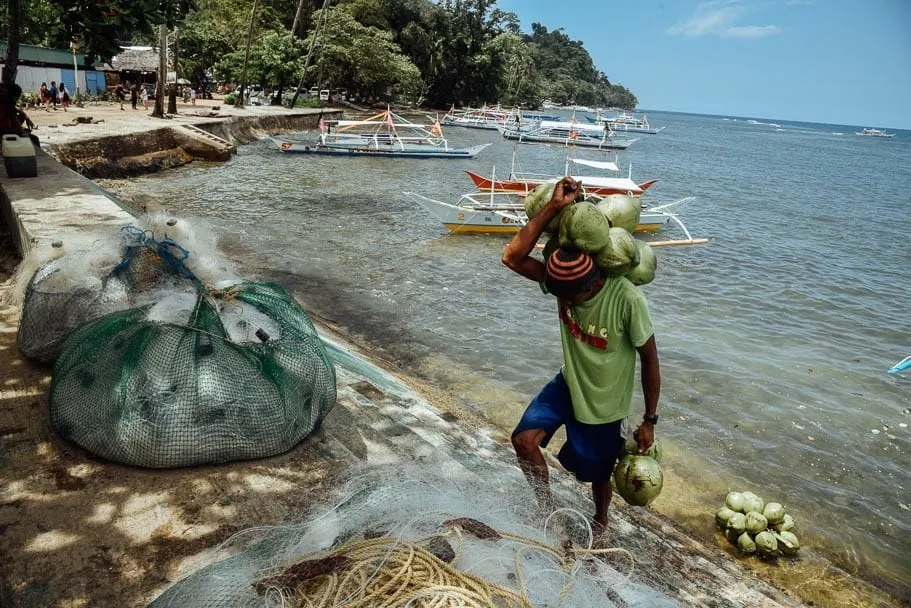 Lunch was included as part of the tour package.
It was a very filling & plentiful buffet which came complete with a free soft drink of your choosing.
We were very pleased to see plantains on the buffet which we have not had the pleasure of seeing since our travels in Nicaragua.
Information about our Underground Tour
We completed our tour with World Holiday Travel & Tours who we would highly recommend.
Our tour guide Joanne was unbelievably good. She was extremely knowledgeable and provided us with great information not only on the Subterranean River but also about the Puerto Princessa area in general.
The tour costs around 2000 PHP and runs from 7am to about 4pm in the afternoon.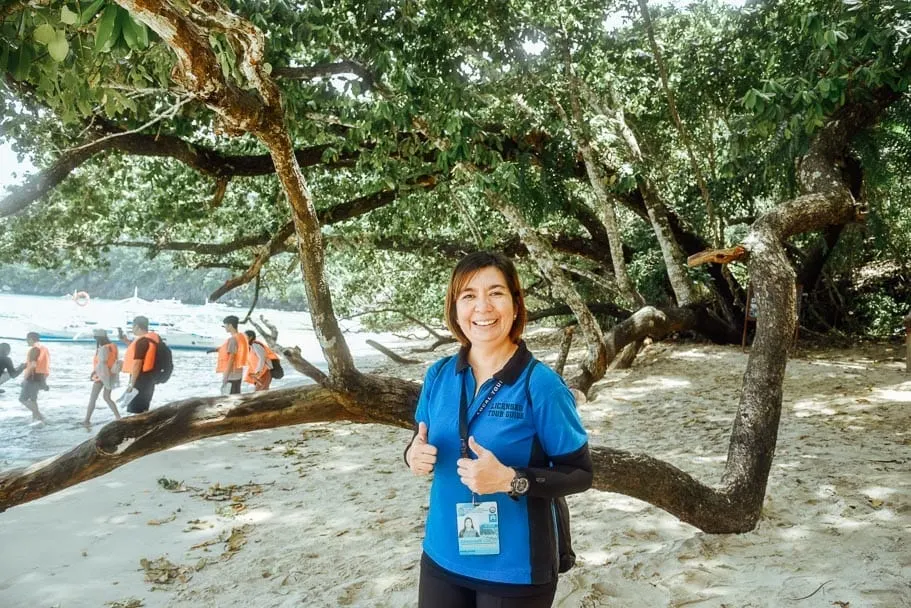 We loved this one day adventure!
Which Tours to take in El Nido and Coron Palawan
If you are only beginning your Palawan adventure you have a lot to look forward to.
If you plan on island hopping in El Nido and Coron (it's a must!) you will need to book a boat tour.
We explain what you'll do and see (with lots of photos) about Tour A, B & C and try to work out which is the best El Nido Tour?
There are lots of amazing tours in Coron too and the range is diverse. From crystal clear lagoons to feeding giraffes, we pick 4 Coron Tours which rocked!
At Couple Travel the World we want to help making travelling easier so we always try to give you the nitty gritty information too.
So if you want to find the best mid-range hotel in El Nido, or how to get from Puerto Princesa to El Nido and then from El Nido to Coron by Ferry – we've got you covered.
In case you haven't noticed we LOVED the Philippines. You can find more about why on our Philippines travel blog page and on Instagram @coupletraveltheworld.
Bonus: get $20 cashback straight to your credit card on your booking.com reservation using this discount link.
If you have any questions about visiting the Underground River or need help with booking let us know in the comments below!
Save the Underground Tour to Pinterest (so you can find it again later)
We were guests of World Holiday Travel & Tours. However, it does not change our opinion of the experience. All reviews are 100% honest.