Looking for Washington DC date ideas?
We have you covered with the 50+ most Fun & Romantic things to do for couples in Washington DC. Whether you are looking for an adventure packed date or just somewhere to go on for a rainy date this list has it all.
Don't spend another weekend stressing about things to do in Washington DC at night (or during the day) where there are SO many date ideas in DC to tick off the old bucket list.
Washington DC date ideas: 50+ Romantic things to do for Couples
District Wharf. For those looking to impress on their first date, look no further than District Wharf. This waterfront location is filled with the hottest restaurants and lounges that offer the date night vibe. Whether it's dining, shopping, or visiting the Camp Wharf S'mores trailer, you can never go wrong with this fantastic idea.
Capitol River Cruises. Book a trip for two along the historic Potomac River, seeing famous landmarks and enjoying cocktails all at the same time. The local cruise takes riders past the Kennedy Center, the Washington Monument, and the Lincoln Memorial. This is the perfect date for history buffs!
Blues Alley. The streets of Georgetown ring with jazz 24/7. Blues Alley has been hosting the best jazz artists around the nation for over 50 years! Date nights have been known to go super well when attending a jazz club.
CityCenterDC. This open courtyard is packed with famous fashion designers and delicious fine dining options. The outdoor lighting shines brightly as night falls, and the local salsa bar opens up for the patrons.
1789 Restaurant. The upscale, colonial styled restaurant is paired with a contemporary American cuisine. 1789, is named after the founding year of Georgetown University, and brings a refreshing blend of regional ingredients to unique dishes. One of the best cozy winter date ideas in DC.
The Phillips Collection. Art connoisseurs will love this date night idea. Founded in 1921, the collection has been taking in art pieces from around the world to create a mix of modern and contemporary art.
Fun Outside Date Ideas in DC
Botanic Garden. The beautiful, blossoming Botanic Garden is a local treasure in the heart of DC. The living plant museum serves as a fun attraction, and an important reminder of earth's terrific ecosystem. The garden is a great outdoor date idea for plant lovers.
Potomac Paddle Club. This experience combines beer, paddling, and good times. The eco-friendly cycleboat allows safe sipping and sailing, as you make your way down the Potomac River!
Great Falls National Park. National parks are safe haven for nature lovers. Sitting along the famous Potomac River, the park is home to rare plant species, and an array of wildlife such as white-tail deers, foxes, and box turtles. One of the best first date ideas in DC.
Billy Goat Trail. The 1.75 mile trail is a part of the Great Falls National Park. The trail starts upstream and ends downstream, which will be a great workout for the legs. Pets are allowed as well if you're also looking to accompany a pet date.
Smithsonian National Zoo. Will your love of animals show signs of compatibility? This outdoor date idea will allow you to bond over your favorite animals. Admission is free, and the zoo has countless shops for souvenirs.
East Potomac Park. The 300 acre lavish scenery sits between the Washington Channel and the Potomac River. The park hosts D.C's cherry trees, waterfront views, and incredible trail for walking. It also includes a mini-golf course, outdoor pool, and picnic facilities for outside dining on a sunny, cloudless day.
Jefferson Memorial. The dome shaped architecture hosts the nation's third president, Thomas Jefferson. The memorial is one of the most beloved attractions in the D.C. area, and is located right on the Tidal Basin surrounded by cherry blossoms. You can also see other viewpoints from the memorial such as the White House and National Monument.
Romantic Date Ideas in Washington DC
National Harbor. When it comes to romance, this is the perfect place for it. The ocean side views, the fire pit outdoor dining, and home to the iconic Capital Wheel. The vibrant harbor features the prominent MGM casino.
The National Gallery of Art Sculpture Garden. This romantic date idea combines art and skating all in one. After visiting the beautiful art sculptures, make a dash over to the skating rink for a double dose of fun. Hot chocolate and delicious treats await you at the on-site Pavilion cafe.
Yards Park. The illustrious waterfront provides fun water activities, festivals, and recreational events. The award-winning park sits along the green space of the Anacostia River. Grab ice-cream, and take a walk on the iconic bridge that is located in the heart of Yards Park.
Georgetown. Historic Georgetown has been a safe haven for fashion shops, outdoor dining, and candid bar dates. The cobblestone streets of Georgetown serve as the perfect date for a picturesque night. Don't forget, it is also home to many of the city's fine art galleries.
U.S. National Arboretum. Plan an afternoon date to see the bright, stunning plants at this acclaimed outdoor museum. The garden and exhibits boast the landscape and aesthetic of ornamental plants. Be sure your date sees Gotelli Conifer Collection, which showcases Japanese males, ornamental grasses and daffodils combined with conifers to create an alluring array of colors.
Rock Creek Park. One of the many D.C. trail parks, this 1,700-acre region is a hot retreat for outdoor date enthusiasts. Lavish greenery mixed with picnic areas, walking trails, and even a planetarium. You can't miss a chance to impress your date with a trip to one of America's oldest and largest city parks.
Dupont Circle. Boutique shops to art stores, Dupont Circle has got it all. Take your date to this dynamic area to discover the famous businesses of 17th Street. When you get hungry, Dupont's dining options include brunch hot spots and renowned restaurants.
Smithsonian Spots in Washington D.C.
National Air and Space Museum. With Over 20 galleries, the National Air and Space Museum stands as the largest within the Smithsonian's portfolio. Prepare your date for blast off, as this free museum chronicles the history of aviation and space exploration. Look through the lens of a strong-powered telescope, or get a seat in the IMAX theater for a show.
National Museum of the American Indian. Take your date on a trip through American history. Reigning as one of the world's most expensive collections of Native American artifacts, this museum is filled with "wow" moments that will spark many conversations. Not only does the museum focus on American Indians, but various Indian tribes around the globe.
National Museum of Natural History. The second most popular museum in the Smithsonian collection, through intense research, an extensive catalogue, and public support, the museum presents an authentic depiction of natural history. The museum is home to more than 126 million different species of animals, rocks, and plants. This is the perfect date for any history buffs out there.
National Portrait Gallery. The perfect date for art lovers alike, the National Portrait Gallery focuses on important events from segments of U.S. history. The photographs aim to define American culture, and the vast transformation over the years.
National Postal Museum. Have you ever been curious about the history of mail? Well, this is the perfect opportunity to see the robust collection of stamps, postal artifacts, and descriptive exhibits. Guests will learn the fascination contributions Americans have made towards improving global communication.
National Museum of American History. Immerse yourself in the nation's colors of red, white, and blue, at this exquisite museum dedicated to American history. The exhibit features one of the most important pieces of American history: the Star-Spangled Banner Flag. The 750,000 square foot museum houses many presidential artifacts including a hat worn by the famous Abraham Lincoln.
National Museum of African American History and Culture. One of the newest museums in the Smithsonian fleet, this architectural phenomenon features numerous interactive exhibits for all ages. The state-of-the-art building highlights every aspect of African-Americn from slavery to the Civil Rights Movement. The museum sits along the National Mall, and offers free admission.
Cocktail Bar Date Ideas in Washington D.C.
Archipelago. This bar was one of D.C.'s first adopters of the modern tiki vibe. The menu hosts classic cocktails such as Pina Coladas and Mai Tai's. If you're looking for Asian influences in your cocktail date, Archipelago is the right spot for you.
Hank's Cocktail Bar. Parked above a lush oyster restaurant, Hank's Cocktail Bar is a rooftop bar that will satisfy every taste bud. Be sure to try their best known cocktails made from rich ingredients from all over the world. Seafood-centered snacks are also offered.
Bar Charley. Located in the Adams Morgan district, the bar has an extensive menu of cocktails ranging from Manhattans to Old Fashioneds. From rich and creamy, to fruity and exotic, Bar Charley literally has every cocktail on tap known to man.
Coconut Club. This tropical inspired cocktail bar brings the flavor of the islands to its drinks. A couple of sips of the locally made mango rum will excite your taste buds. Share the beachy aesthetic with your date over a coconut-infused appleton, the Manhattan Club.
The Green Zone. A prime destination for Middle Eastern cocktails, this cocktails bar offers from light and floral, to strong and boozy. The Green Zone uses regional ingredients such as pistachio syrup, apricot, rose, and mint. For a little extra fun, the bar hosts live DJ's and a small patio for people watching.
District Commons. The 21st century twist to cocktails is found here. The American inspired tavern has a sports bar feel with over 20 beers on tap. Signature cocktails made with bourbon and cherry-balsamic syrup are the right kind for the more adventurous drinker.
L'Annexe. Based in historic Georgetown, L'Annexe brings European touches to its cocktails. House cocktail infusions that contain turmeric root gin, melon vodka, and hummus, is what make this cocktail location one of the hottest in the city. They also have a cozy back library for those looking for a quiet date night amongst cocktails and books.
Round Robin. Known as one of the most iconic bars in Washington D.C., Round Robin is fitted with dark wood paneling and its leather banquettes. Operating since 1850, the old-school feel bar has been able to keep up with current cocktail trends such as the No Borders, with reposado tequila, mezcal, pineapple, ginger, and habanero tincture.
Coffee Date Ideas in Washington D.C.
Baked and Wired. This family owned coffee shop will be sure to give you a kickstart anytime during the day with their potent coffee. Family recipes dominate the menu along with handcrafted coffee from roasters all across America.
Potters House. Supplying the D.C. community with delicious tasting coffee, Potters House has been in business since the 1960's. The coffee shop also incorporates a library for book worms. If you're in the Adams Morgan area, be sure to check out this non-profit cafe!
Qualia Coffee. This homely coffee shop will have you feeling as if you're home. Free tastings and "no WiFi weekends", make this an ideal coffee date to spark great conversations. Located in downtown D.C., capital residents from all over flock here for the fresh beans that are roasted on-site.
Little Pearl. One of the most accessible coffee shops in D.C., their menu is lined with banana latte's, Vietnamese iced coffees, and hazelnut milks. Outdoor seating, free WiFi, and unconventional wallpaper give this coffee shop relaxed vibe. Little Pearl even offers non-dairy options such as rice milk.
Compass Coffee. The mini-chains of Compass Coffee have struck the D.C area with force. Bigger in size than most coffee shops in the nation's capital, Compass Coffee uses nine different blends of coffee compiled of domestic and international beans. The coffee shop serves as a diligent working area for close friends and co-workers.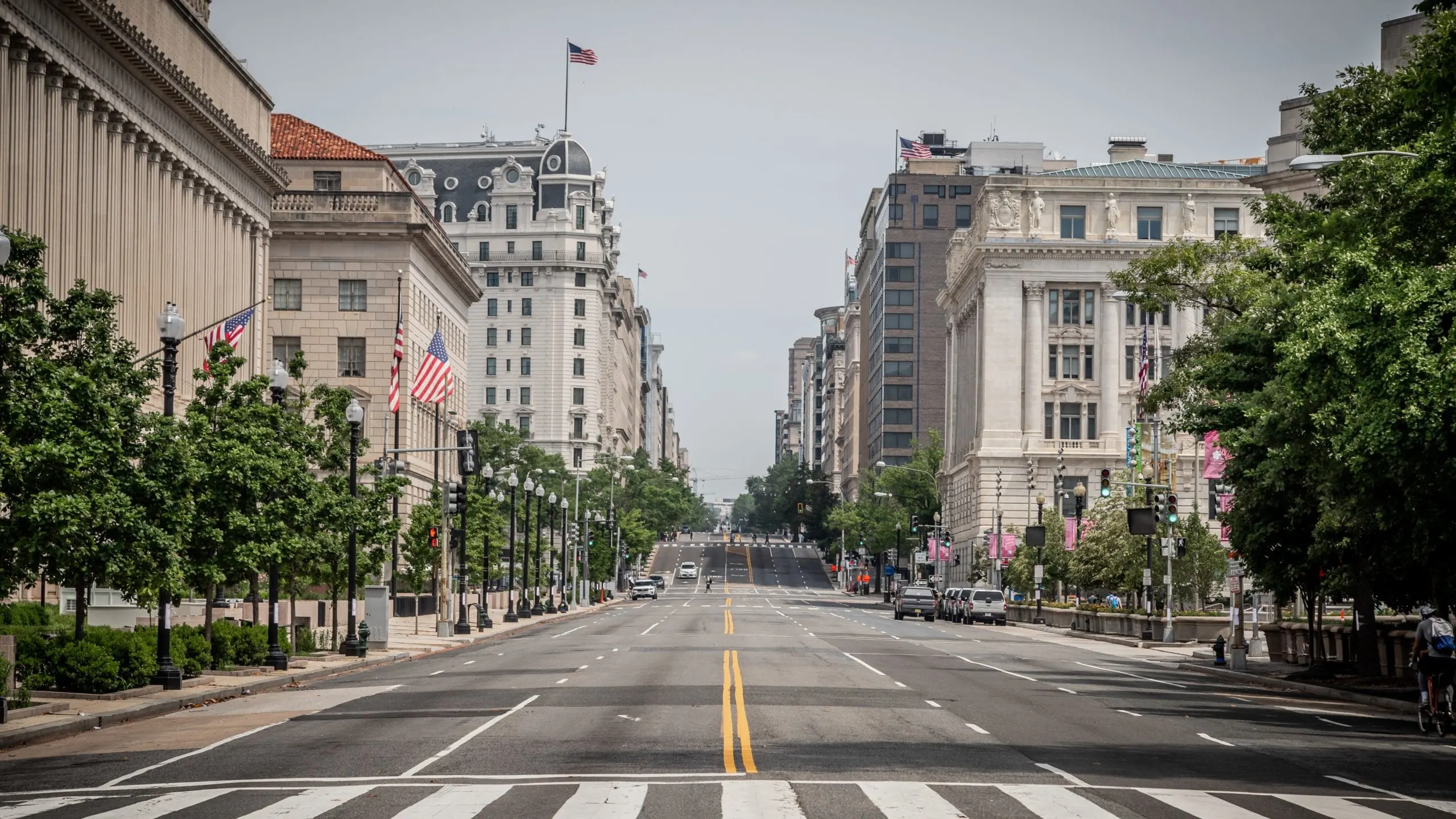 Free Dates in DC
Visit the White House. Take a free tour inside the most prestigious building in our nation's capital. The home of U.S. presidents is a once-in-a-lifetime opportunity that can be only enjoyed in Washington D.C.
DC by Foot. Do you and your date want to get a good workout while exploring the capital? Look no further than this guided walking tour that takes you to famous landmarks in the city such as the National Mall, Capitol Hill, Georgetown, and Arlington Cemetary. While tours are absolutely free to the general public, tipping is highly encouraged!
Library of Congress. Considered the largest library in the world, the Library of Congress is the poster child for amazement. Guests are given the best visitor experience and accompanied by special exhibits and the Library's robust collection of books, maps, recordings, and so much more!
U.S. Capitol. For those looking how our nation began, the U.S. capitol tells the story in various exhibitions and rooms. Book a free guided tour inside this building that represents the very foundation of principles and equality the U.S has strived to give all Americans.
National Archives Building. Every single founding document of America can be found right here. From the Declaration of Independence to the U.S. constitution and many more, these important documents all serve a different purpose in highlighting American history. Beyond its documents and exhibits, sits the William G. McGowan theater hosts forum discussions.
Bureau of Engraving and Printing. Do you want to see how much a million dollars is made, literally? At this prominent location for tourists you'll be taken on a tour to see how U.S. currency is produced. The famous "money factory" is a 40-minutes guided your explaining the process, production, and sustainability.
Lincoln Memorial. Acclaimed as on the best U.S. presidents, Abraham Lincoln has an esteemed memorial in the heart of Washington D.C. The 19 foot-tall statue is engraved with many of his famous speeches and quotes. This attraction is open year-round, and perfect whether it's winter or summer.
Rock Creek Park Planetarium. Stare up at the night sky on this star gazing date. The planetarium located in the Nature Center of Rock Creek Park, offers amateur astrologers the chance to learn constellations.
Unique Date Ideas
D.C. Street Murals. Canvases are everywhere you look in the capital, which teems with vibrant street art in all areas. Spot everything from renditions of silver screen stars Marilyn Monroe and Elizabeth Taylor to abstract, museum-commissioned works, restaurant-themed facades and lots more.Check out where to find the most colorful street murals in the city to start your exploration.
Walk the Spanish Steps. Considered one of the most romantic spots in the District, the Spanish Steps reside on 22nd Street in the vibrant Dupont Circle neighborhood. This little lovers' nook is a prime picnic spot and an off-the-radar gem that also makes for a great Instagram photo.
Vietnam Veterans and Korean War Memorials. One of the most moving war memorials, the Vietnam Veterans Memorial or "the Wall," as it's commonly referred to, is a long black granite wall with the names of more than 58,000 Americans who perished during the Vietnam War emblazoned on its surface.
John F. Kennedy Center for the Performing Arts. Many travelers highly recommend a visit to The John F. Kennedy Center for the Performing Arts, built and named for America's beloved Camelot president. The Kennedy Center houses the National Symphony Orchestra, the Suzanne Farrell Ballet and the Washington National Opera, as well as a number of other theater and musical performances throughout the year. Although ticket prices run a bit high, you can take in a performance for free on the Millennium Stage.
National Gallery of Art. The Gallery's main collection includes major works of art from the Italian Renaissance period to the Middle Ages, a vast selection of European paintings, including the only painting by Leonardo da Vinci in the United States, and over 75,000 prints. The National Gallery of Art is one of the best things to do in Washington, D.C. for couples.
Cock Market and Tasting Room. If you are looking for fun date ideas in DC, this is a great place to go. The flavorful wine list boasts both local boutique wines and international vintages from around the world that can be ordered by the glass or bottle, as well as a range of spirits and beers. The Cork Market & Tasting Room is open for dinner and serves weekend brunch.
Carpe DC Food Tours. Walking food tours are a great fun way of exploring any city, whether you are just a visitor or a local on the prowl with a bunch of friends. Carpe DC Food Tours offer an option to discover a unique side to DC, one tourists rarely get to see. Their guides focus on community-driven local restaurants where food is not only delicious, but it also paints the picture of the city's diverse culture.
Touchstone Gallery. The gallery, which was originally founded in 1976, strives to promote the D.C.'s region's best and brightest artistic talent and enrich the lives of its surrounding community members through a diverse slate of contemporary art exhibitions. More than 50 artists are members of the artist-owned and managed gallery and help to guide gallery policies and oversee solo exhibitions.
The Torpedo Factory. The historic building is one of the largest visual arts centers in the United States with 84 working studios, five galleries, two workshops, the Art League School, and the Alexandria Archaeology Museum. This is an interesting place to explore because you can talk to the artists and watch them at work.
Dumbarton Oaks. This English-style estate has a surprise inside: It's filled with an incredible collection of Byzantine and Pre-Columbian art. The former home was donated to Harvard University and is now free to visit.
Spy Museum. This museum—dedicated to spies both real and fictional—is an interactive museum where you can take on the persona of a spy and proceed to learn the history of espionage, including all the gadgets you thought only existed in the movies.
Lincoln Theater. Originally built to host jazz legends like Duke Ellington, this theater was closed in 1968 due to rioting but was reopened in 1994 as a playhouse, many of which are performed, written and directed by locals in the D.C. community.
National Symphony Orchestra. The National Symphony Orchestra, based in D.C. since 1932, is a full symphony orchestra which performs regularly at the John F. Kennedy Center for the Performing Arts.
Osteria Morini. Osteria Morini brings a taste of the Emilia-Romagna region of Italy to the Yards in Washington, D.C. Known as "the Italian Breadbasket," Emilia-Romagna is famous for being the birthplace of the flavors and ingredients typically used in Italian cuisine, including parmigiana, balsamic vinegar, prosciutto, and mortadella.
***
More Dates in USA