Wat Rong Khun otherwise known as the White Temple of Chiang Rai has been on our bucket list for a while.
We did not make this trip last time we were in Chiang Mai (prioritising elephant sanctuary adventures) so we were glad we were about to take a trip with Take Me Tour that not only included this temple but two other amazing temples in the area!
Wat Rong Khun from Chiang Mai with Take Me Tour
We had previously considered taking a bus or minivan to see the White Temple in Chiang Mai. What on earth were we thinking?
We saw the tourists in the crowded mini vans and this did not at all look like a pleasant experience.
We are so happy to have made the journey from Chiang Mai to Wat Rong Khun, Chiang Rai by private tour with Take Me Tour as it was such a comfortable and enjoyable experience.
This tour combines sightseeing with a local food experience which is perfect for romantic getaways for couples in Thailand.
The particular tour we selected was the Local Table Chiang Rai Khao Soi Temple tour.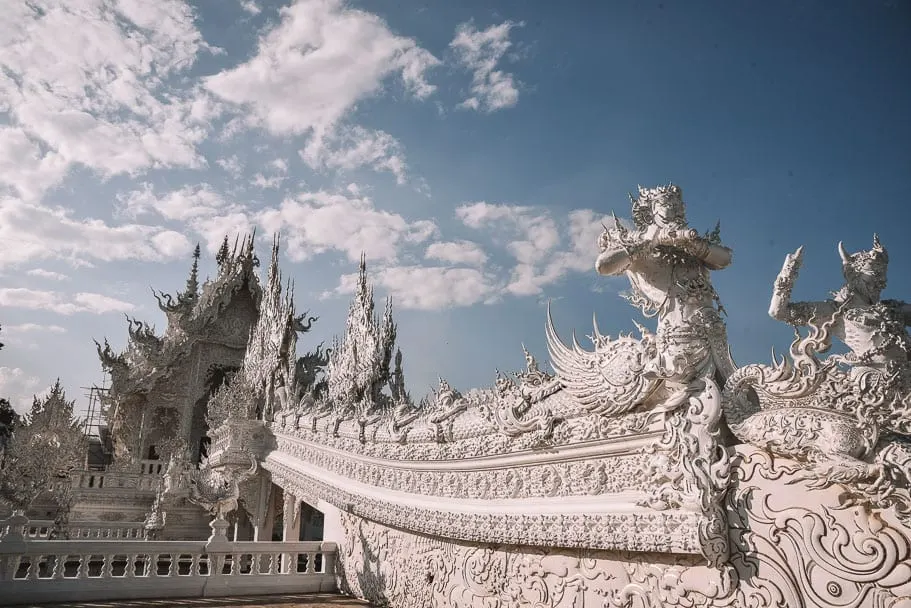 Natural Hot Spring Foot Spa Chiang Rai
The first stop was a little foot spa pit stop on our way to the Chiang Rai temples.
The foot spa along the way is a place where you can stretch your legs and enjoy a little hot foot spa in the natural thermal springs.
You can even hard boil your own egg to eat in the spring (a very local experience if you are up for it!)
Wat Sang Kaew Phothiyan (Lotus temple)
Our guide was so excited to show us the first temple of the day, Wat Sang Kaew Phothiyan which he has named the 'Lotus temple' due to the Lotus flowers floating in ponds adorning the temple.
This temple is the largest we visited and very beautiful. The best part is it's a hidden gem as there are very few foreign tourists that know of or visit this temple.
We would have never known about the "Lotus Temple" if it was not for our guide at Take Me Tour. He believes this temple will be the next White or Blue temple in Chiang Rai (and we think he might be right!)
The architecture of this temple is absolutely stunning.
Interestingly, as you enter the temple gate, you see a good & bad angel. Hilariously, the bad angel drinks whisky, wears converse and has an iphone. We were very amused by this.
Local Table Lunch
It is quite a lengthy drive from Chiang Mai to Chiang Rai so after our visit to the first temple it was already time for lunch!
We enjoyed a delicious local lunch in direct view of the White Temple.
Our guide selected his favourite lunch spot in the area and avoided the tourist trap restaurants to make sure we sampled delicious and fresh local Thai cuisine.
For lunch we enjoyed a traditional chicken curry noodle soup, chicken with rice & pork with rice. All are local specialties of the area and absolutely delicious.
Wat Rong Kun or White temple Chiang Rai
The most anticipated stop of the day for us was Wat Rong Kun or the famous Chaing Rai White Temple.
The absolutely stunning architecture of this temple has placed it on our bucket list for years prior to visiting. And, finally, we had an opportunity to visit the masterpiece!
Our guide warned us that the temple is very crowded and we were unlikely to be able to get a picture without other tourists around like we did at the Lotus Temple.
However, we were extremely lucky on the day we visited as it was a 'White Temple Staff Meeting' who even knew they had those? But nonetheless, the inside of the temple was closed which meant that we were able to get some beautiful pictures of the temple exterior without many tourists around.
We were not particularly concerned that we did not get to see the inside of this temple as our guide informed us that it was not that beautiful in any event.
The most beautiful interior award would go to the temple we would visit next, The Blue Temple.
Wat Rong Seur Ten or Blue Temple Chiang Rai
Another 45 minutes down the road from the White Temple we would arrive at the Wat Rong Seur Ten Temple (Otherwise known as the Blue Temple) in Chiang Rai.
Interestingly, this temple was actually designed by the apprentice of the creator of the White Temple.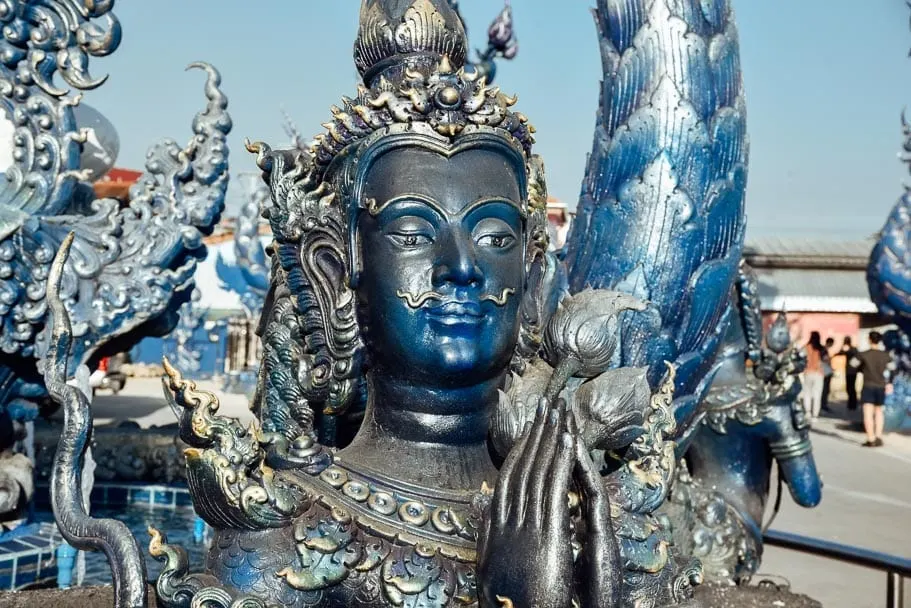 The Blue Temple is quite a small complex all in blue.
The most beautiful part of the Blue Temple was definitely the stunning blue interior of the temple. It is probably the most beautiful inside of a temple we have seen!
Why Choose Take Me Tour?
As we have previously mentioned, we loved that our tour was private so we were able to enjoy as much or as little time at each of the temples as we wished.
We were actually scheduled to also visit the Black Museum however, we were running short of time so we decided to forgo this attraction to spend more time at the beautiful temples.
We also thought our guide on this trip was amazing. He answered our million and one questions about Thai customs and Buddhism which was really interesting to us.
As an example he told us that a birthmark is someone marking you from a previous life and if you have the same birthmark as someone else, you were partners in a previous life. How interesting is that?!
Similarly, with our Take Me Tour in Bangkok we choose one of Take Me Tours with a Local Table element. We would highly recommend doing this as you get to experience delicious local Thai cuisine at places you would never think to go.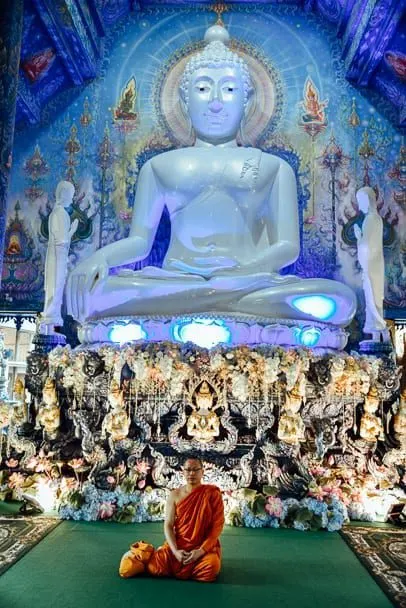 Where to Stay? Veranda High Resort Chiang Mai
While on our tour, we stayed at the Veranda High Resort in Chiang Mai.
We would highly recommend this hotel for some extra luxury & pampering while on vacation.
There is nothing better than coming home exhausted from a tour to the most incredibly comfy room with a huge bathtub in it!
Yes, you heard me when we said huge, it was a full roman bathtub located within the room! A real treat to enjoy a bubble bath after a long day.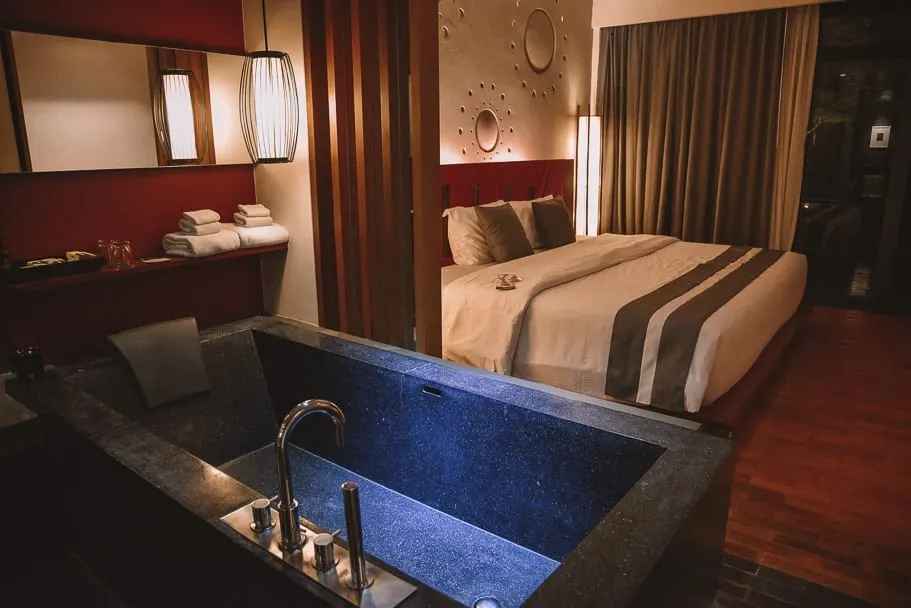 Our guide informed us that this hotel is the most beautiful hotel in Chiang Mai, even more stunning than the Four Seasons.
The room also included a massive white lounge, a separate toilet & shower & an absolutely delightful view of stunning gardens of the resort.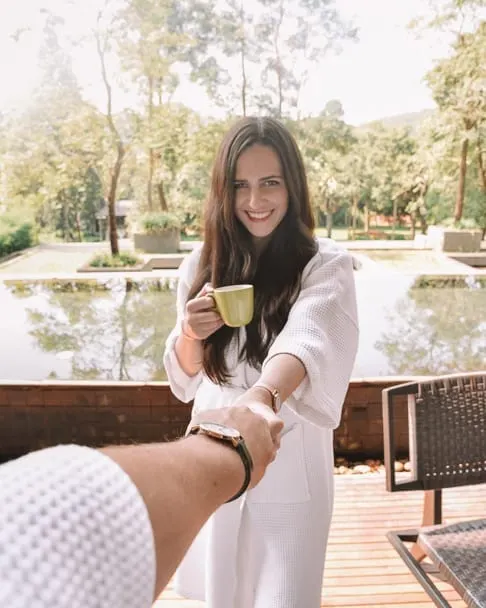 The resort also has an amazing pool with a beautiful view of the mountains and a cute white temple. This pool is so stunning that we have seen from Instagram that couples choose to get married here.
A tip is to get to breakfast as early as you can to get a booth seat that overlooks the pool as it is an absolutely stunning view to enjoy as you eat breakfast.
Breakfast itself was equally as fantastic as the rest of the hotel. It included a great selection of both Thai & Western hot dishes as well as eggs made to order, yogurt & muesli, fruits, cereals, pastries, nutella and hand crafted coffee made to order.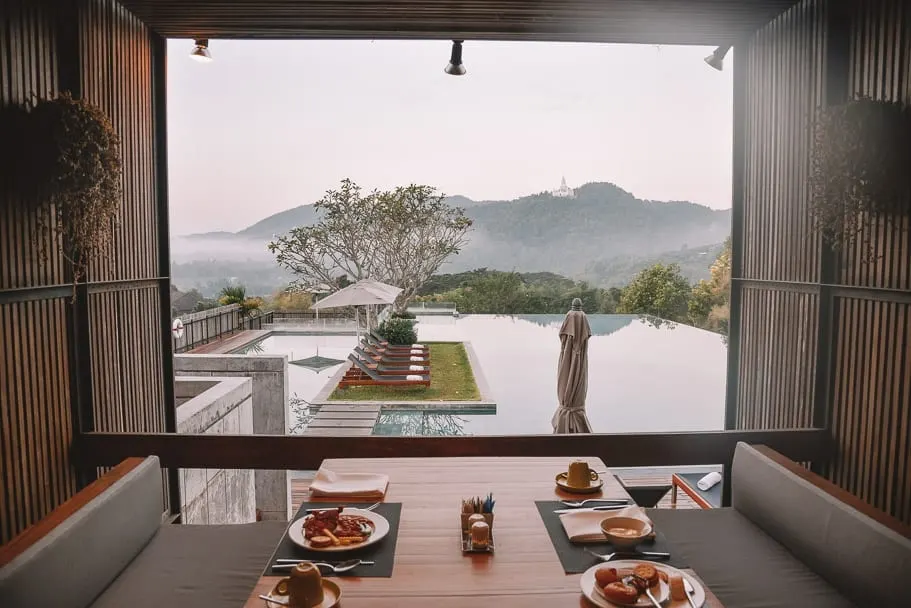 Overall, we had a fantastic time and would highly recommend this trip in Chiang Mai.
If you have any questions, we are always happy to help, leave a comment below!
Save this to Chiang Rai Tour Pinterest (so you can find it again later)
We were guests of Take Me Tour, Tourism Thailand & Veranda High Resort for this trip. Regardless, our opinions are entirely our own.