Wondering where to stay in Pai? There is no shortage of reasonably priced backpacker style accommodation in Pai. Pai is afterall a flashpackers paradise.
But based on some horror stories shared with us by travelers we met in Pai, sussing out high quality accommodation is a little tougher than picking ones with the best reviews scores.
We've rounded up – and personally tested – some of the most suave places to stay in Pai, private bungalows with hammocks to a wild Arabian night-themed hotel to fun hostels that are actually clean enough to want to sleep in too.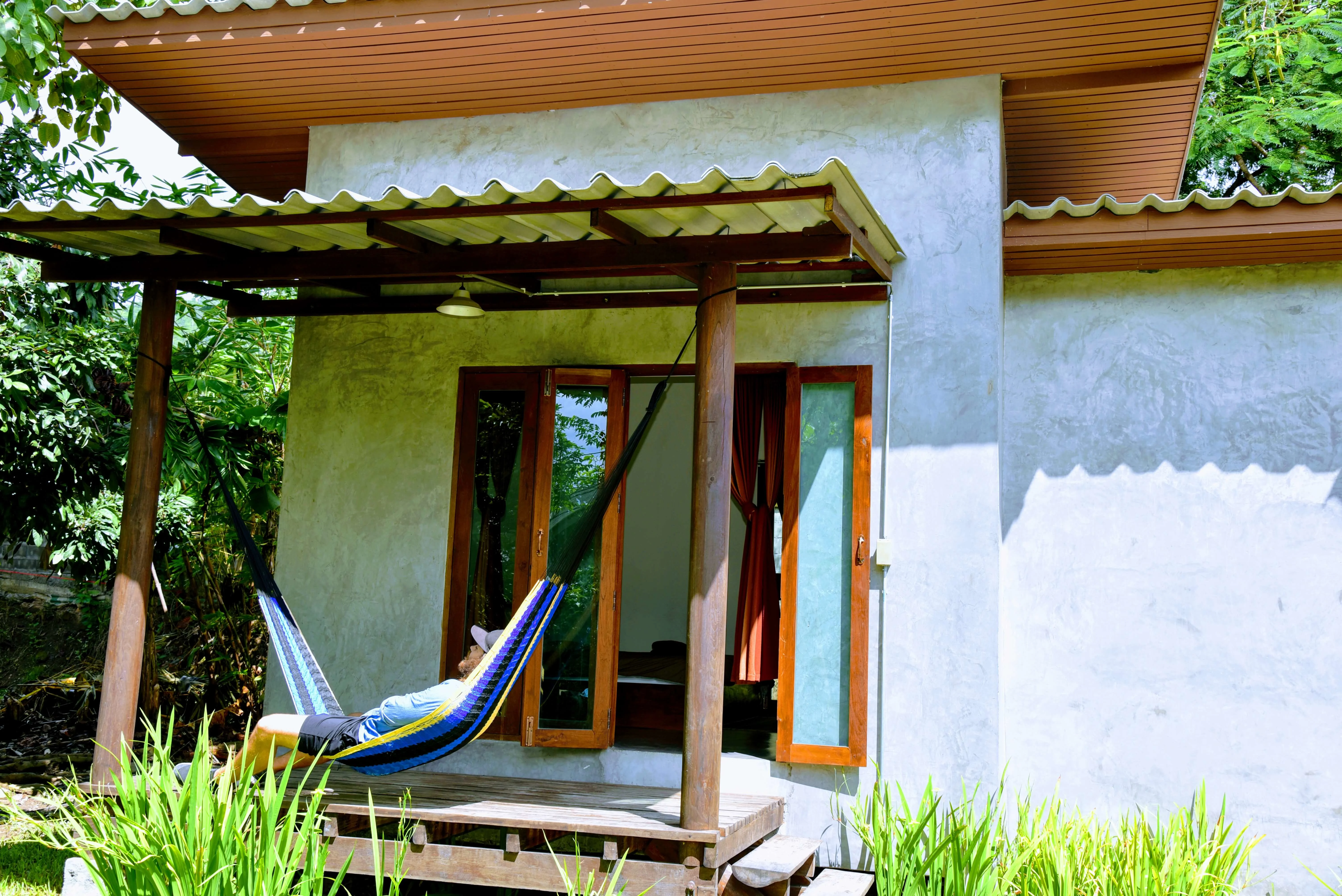 Where to Stay in Pai? The Best Accommodation in Pai Revealed!
Pai City Center Quick List of Hotels

Cheap Backpacking Hostels

Mid-Range Flashpacker to more Luxury hotels
If you're a flashpacker in South East Asia and want a step up in quality from the traditional backpacker style accommodation in Pai – where do you stay?
While we like to treat ourselves to luxury from time to time, when traveling on a longer vacation, we fall into the flashpacker market.
By our definition, a flashpacker is a person who likes private, clean & comfortable accommodation at a reasonable price.
What do we look for in Flashpacker Accommodation?
Clean & comfortable with modern furnishings;
Fast & reliable wifi;
A good location;
A reasonable price; and
Helpful owners.
If this is what you are looking for as well, we found the perfect place to stay in Pai!
The Pai accommodation market is flooded with options for hippy backpackers who congregate in the area.
However, if you look hard enough you will find that there are a few good accommodation choices in Pai for flashpackers.
We stayed at the Pril Pai Guesthouse and were very happy with our choice of accommodation in Pai.
We believe this little gem truly has to be one of Pai's best kept hidden secrets.
Book your stay at Pril Pai Guesthouse here.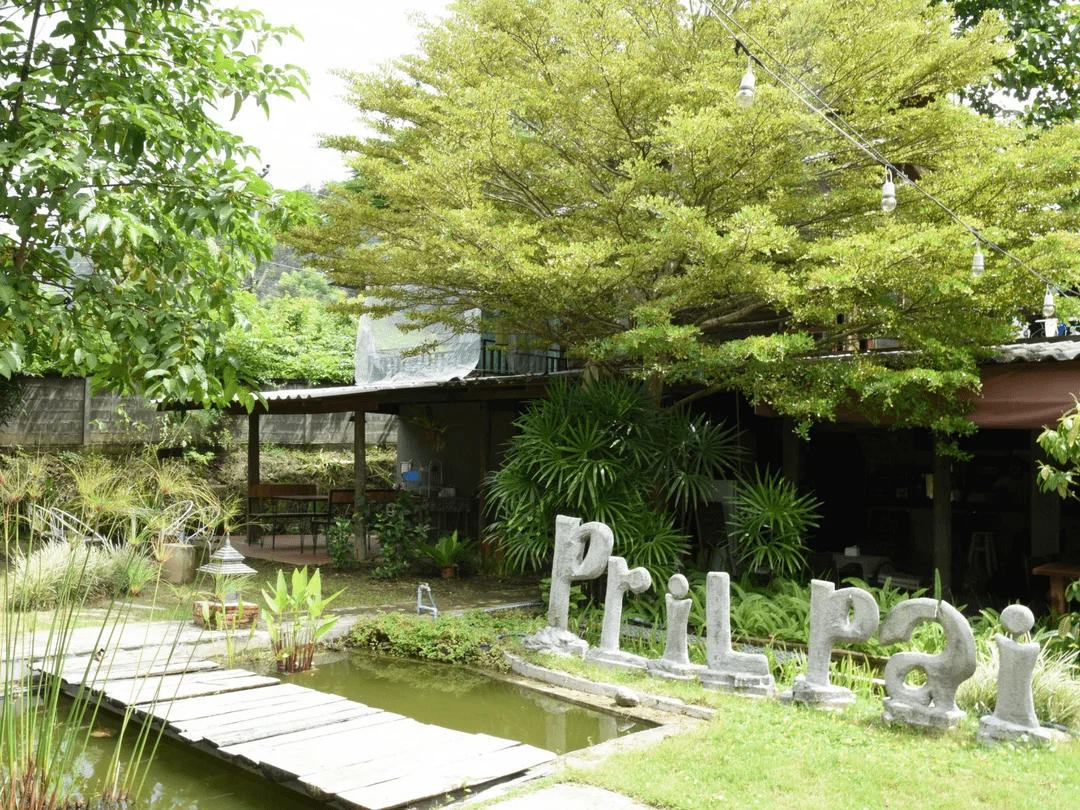 Our Pril Pai Guesthouse review
In our opinion, Pril Pai guesthouse offers one of, if not the best, price to quality ratio.
The guesthouses are located in a lush countryside but still close to town and have very clean and comfortable rooms.
The rate you pay at also includes breakfast, free coffee and water all day!
On top of all of the above, the guesthouse has fast wifi connection.
If you are a digital nomad looking for accommodation in Pai or simply want to stream a movie at night, you will love it here.
Read More: Where to Find the Best Cafes in Pai with blazing Wifi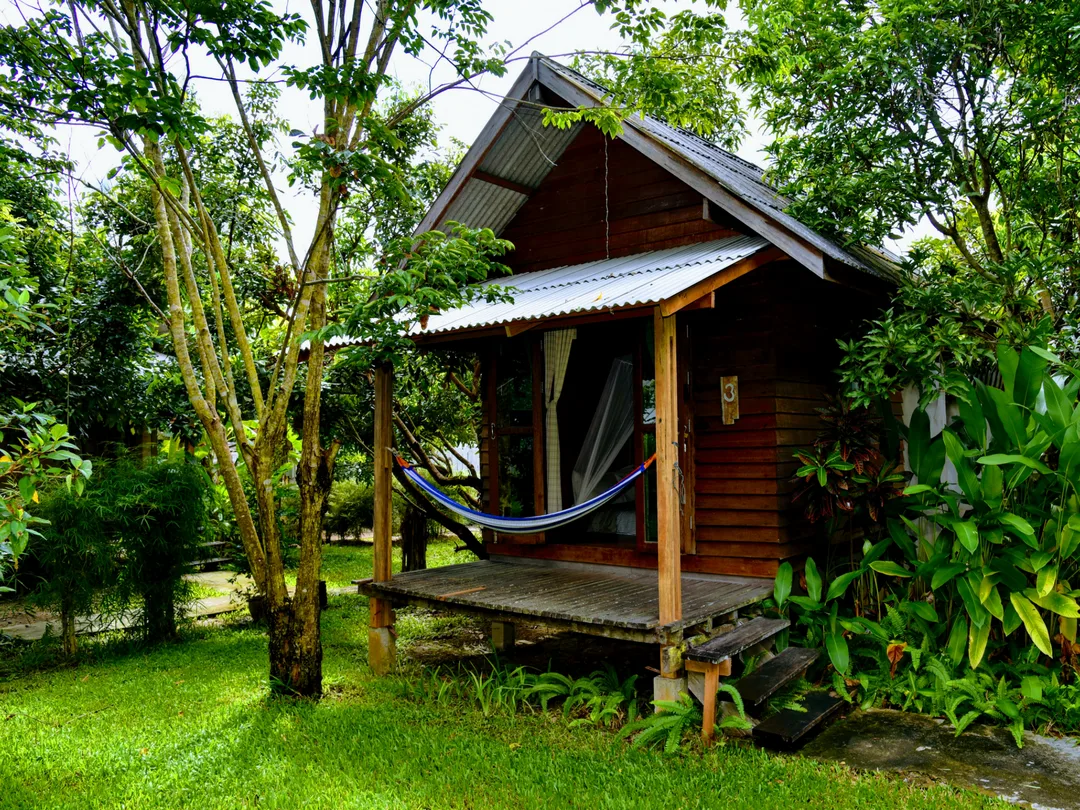 The Guesthouse has 9 adorable cottage style bungalows.
The owners of slowly built the guest house from the ground up, ensuring each bungalow was built to a very high standard before building the next.
The cottage bungalows at Pril Pai Guesthouse
The cottage bungalows are so adorable that even the pickiest of guests will be satisfied with their accommodation choice.
The cottages are clean, comfortable and complete with a pretty cool outdoor rain shower. Don't worry though, the shower is still totally private!
If you want to be environmentally friendly, this is the perfect option as the cottage bungalows are fan operated. Pai has a cool climate so most days air conditioning is not necessary.
The cottage bungalows at Pril Pai guesthouse are also very reasonably priced even in high season. In high season, the rate of the cottages is 800 THB ($24 USD).
For the bargain hunters out there, in low season (between April to September) you can stay for a steal as the owner discounts the bungalows up to 50%.
To find out the current rates of cottage bungalows during your dates click here.

The Deluxe Bungalows at Pril Pai Guesthouse
The deluxe bungalows at Pril Pai guesthouse are a very comfortable accommodation choice in Pai. They are modern, spacious and have gorgeous wood furnishings throughout.
For hot summer days, they are also fitted with air conditioning units for that little bit of extra comfort.
We stayed in a deluxe bungalow while at and would highly recommend spending a little extra money if you have the budget as the deluxe bungalows give you that little bit of extra luxury.
In high season, the rate of the deluxe bungalows is 1,300 THB ($39 USD) a night or 2,000 THB ($60 USD) for a deluxe family bungalow.
As with the cottage bungalows, the owner discounts the bungalows up to 50% in low season from April to September.
To check out the current rates of deluxe bungalows at Pril Pai Guesthouse click here.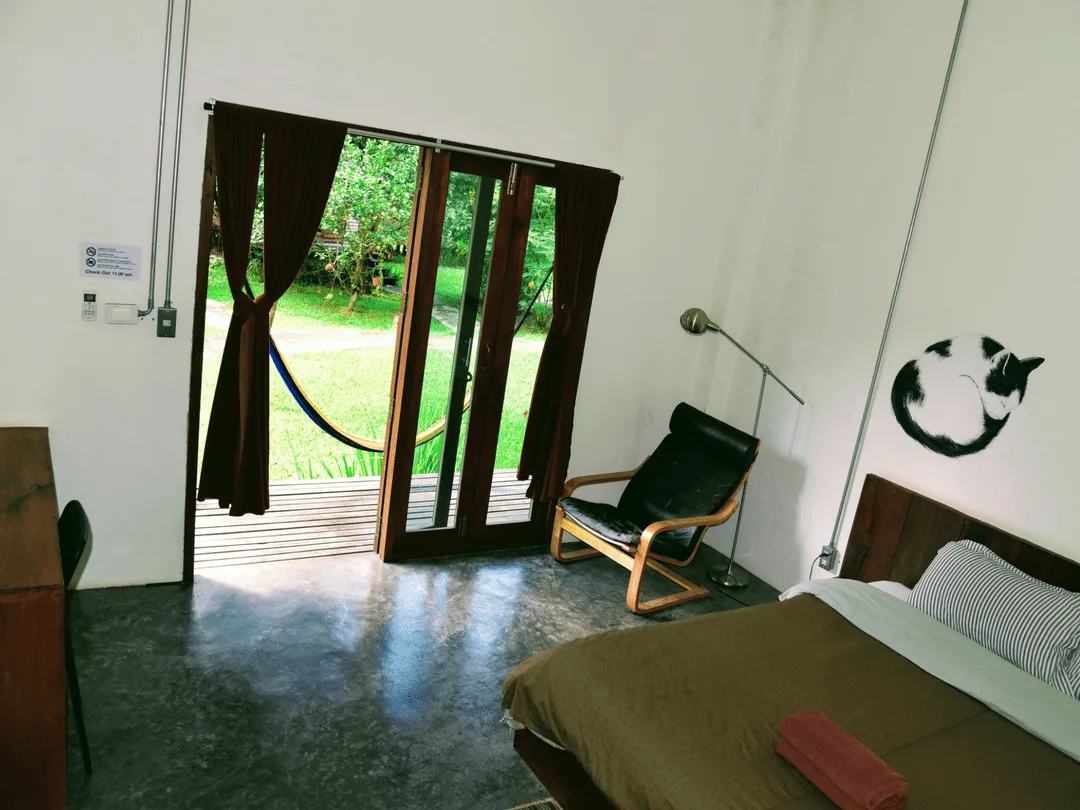 Quirkiest Place to Stay in Pai: Jikko Harem Pai
Jikko Harem Pai is the sister hotel of Pril Pai Guesthouse. We were invited to take a look around Jikko Harem by the owner of Pril Pai Guesthouse.
This Moroccan 'arabian nights' themed hotel has just recently opened in a new hipster area of Pai.
The Moroccan themed design of Jikko Harem totally blew us away. It is the type of hotel that would be the envy of your friends on instagram.
Jikko Harem is surrounded by retro coffee shops and interesting restaurants. Despite it being located in a newly constructed area, the hotel is still in walking distance to the centre of Pai.
Jikko Harem is a large hotel with many guest rooms, a bar & a rooftop area with a fantastic countryside view.
We toured the budget guest room and the deluxe guest room at Jikko Harem.
The budget rooms at Jikko Harem Pai
The budget rooms at Jikko Harem are quite small but they still meet our flashpacker requirements as they were very clean and comfortable.
These rooms be ideal for a couple traveling on a budget or a group of friends traveling together in Pai.
If you are someone who cannot live without air-conditioning, you will be happy to know that even the budget rooms at Jikko Harem are air conditioned.
Click here to see the current rates of budget rooms at Jikko Harem during your dates.
The deluxe 'Arabian night' rooms at Jikko Harem Pai
We were both extremely impressed with the deluxe rooms at Jikko Harem.
The 'Arabian night' themed deluxe room was very luxurious complete with a Moroccan themed pink lounge, work desk & mini bar area.
The deluxe rooms at Jikko Harem are ideal for a romantic getaway or honeymoon. We cannot wait to go back and stay in this super cool room.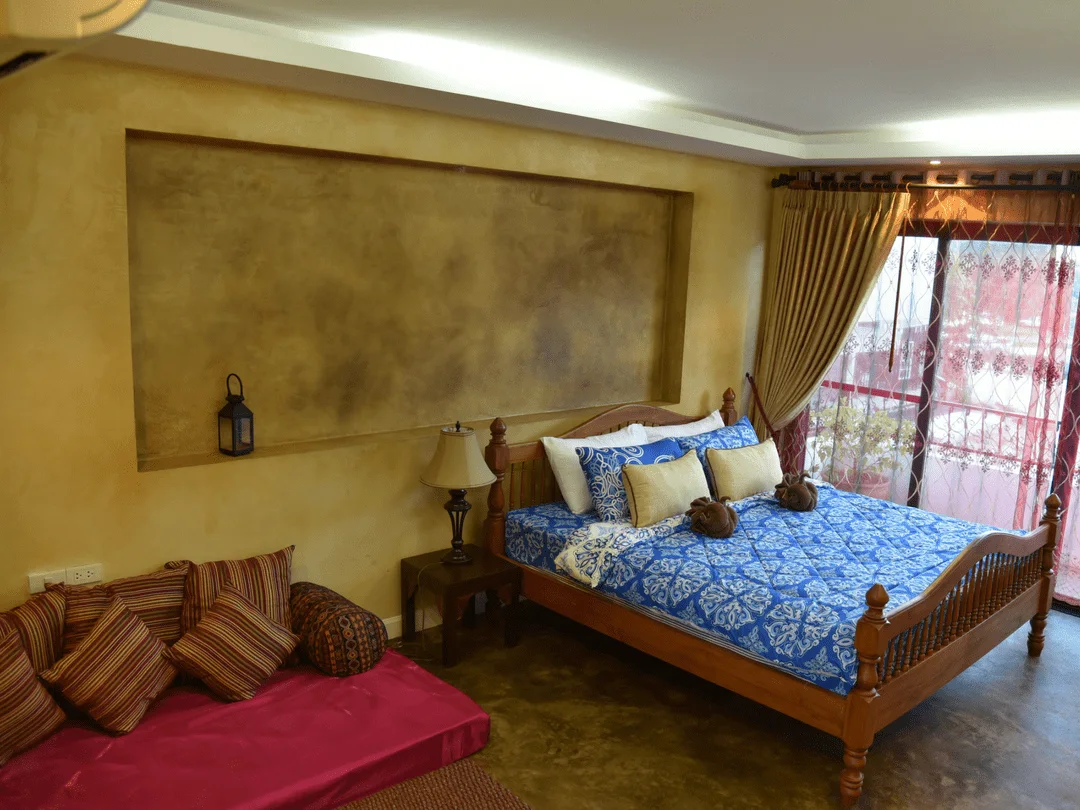 Top 3 Hostels
We don't usually stay in hostels, so we our recommendations are based on feedback we received from backpackers we met in Pai.
If your hostel sucks (it won't) please direct your ire to thepaibackpac[email protected] (this email may or may not exist).
All these hostels are located in the middle of town or within easy walking distance. No need for a taxi.
Deejai Pai Backpackers – If you are an older traveler to Pai or you just don't want to party, this is a great choice. It is probably the only hostel that has a slightly older crowd in general. You will still get the occasional 20 year old but most people are over 24 years of age. This hotel has a very yoga or chill vibe. The activities at the hostel are more zen from ice baths to yoga to games nights. Try the fruit shakes, they're a must.
Bodega Pai Party Hostel – this hostel doesn't try to hide what it's all about and we like that. The incredible energy around the place is the reason why people love it, rather than the HQ facilities. That said, the wifi is actually fast, which can't always be said for hostels around the world.
Paifah Hostel– another new hostel with a social but not crazy party atmosphere. If you're a little partied out, or just looking for a relaxing night or two then this place is a good shout as it offers Netflix and free water. Plus, they have A/C!
Best Resorts in Pai
Sometimes you need something special. And for those times there's romantic resorts in the Pai countryside with infinity pools overlooking the sprawling rice fields. Bliss.
Check out these places. I'll let the photos do the talking:
The Countryside Pai – OK, I broke my own rule. When I wrote the description above, it was with this place in mind. Magic.
The top notch hotels in Pai with more luxury facilities and good rates book out quite a while in advance so if you want something in this calibre, make sure you book in your stay early.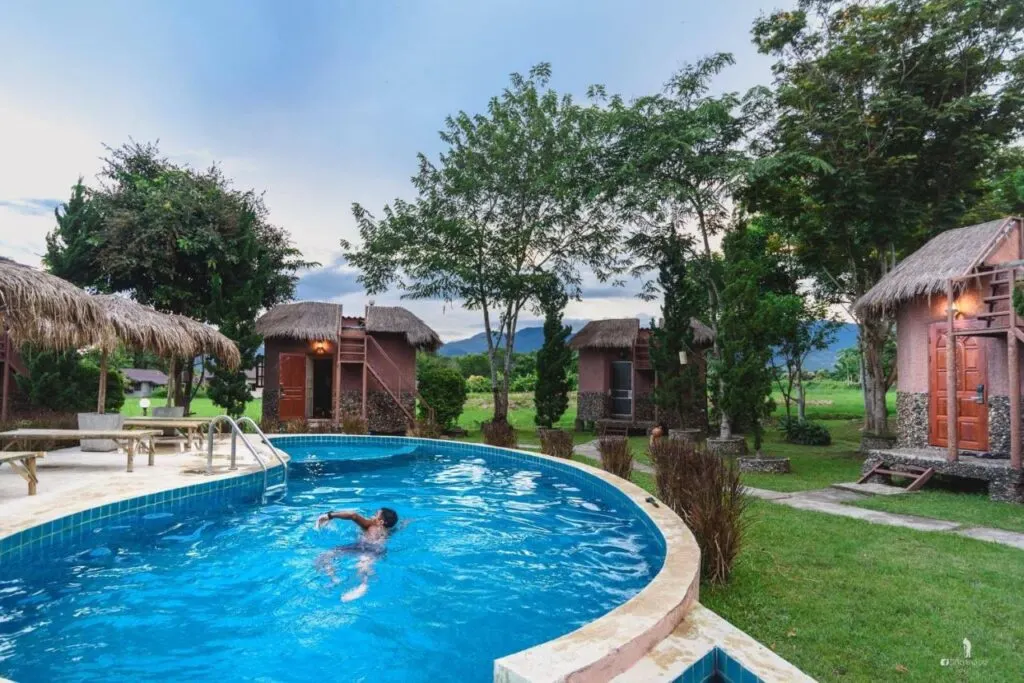 ***
We hope this post helped you pick accommodation in Pai. If you are traveling to Pai and need some help deciding where to stay, drop us a comment below.
We traveled from Chiang Mai to Pai by motorbike. Click here to find out the best place to rent a Motorbike in Chiang Mai.
Save this Pai accommodation guide to Pinterest!
Disclaimer: This post contains Booking.com affiliate links from which we earn a small percentage of Booking.com's commission at absolutely no extra cost to you. Also, we were guests of Pril Pai Guesthouse. We thought they were pretty rad, which is why we speak highly of their accommodation. Our review is 100% honest and a true reflection of our experience.