Wondering where to travel by month in 2020?
But first just let me say, I seriously cannot believe it is 2020 – Wasn't it 2010 like 5 minutes ago – what is this 2020 business?!
Anyway, as always let's make 2020 a great year for travel and exploring new places! There is so much left of the world to discover.
Here are 20 Out of this World Places to Visit in 2020 (many of which have featured on our instagram) including where to travel by month (easy month by month guide at the bottom):
Out of this World Places to Visit in 2020 (PLUS Where to travel by Month)
1. Klevan, Ukraine (June)
One of the coolest, underrated and most unique places to visit is the Tunnel of Love in Ukraine in Klevan Ukraine.
With the increase of tourism, everyone has been just out everywhere! It's crazy!
What is cool about The Tunnel of Love is that it is one of the very few places that isn't overrun by tourists. But when people find out how amazing it is, that will all change though.
It is definitely a hidden gem waiting to be discovered in the Ukraine. It is ranked as one of the most romantic places in the world, if that is not reason enough to visit, i don't know what is.
Fun Facts
An abandoned 3km railway comprises the Tunnel of Love.
Trains DO still run along the tunnel of love so keep your ears open. You will hear them before you see them. We almost got hit as we didn't think trains still ran this route.
The tunnel has formed in this shape as in the cold war era trees were planted close to the railway line to conceal secret weapons and vehicles transported to the soviet military base.
It is FREE to visit
2. Juniper, Florida (November)
Next on the list, is one of the most picturesque natural springs in Florida, Juniper Springs.
This stunning spring won our award for the most instagrammable Florida Spring – it seriously is one of the most beautiful places in Florida to visit.
Follow a path overlooking swamplands, where you might even get to see an alligator other than on the Anhinga Trail in Everglades National Park, you will eventually reach the most darling little bridge overlooking the most picturesque natural spring.
Talk about beauty on earth!
Fun Facts
It is one of the oldest recreation areas on the East Coast but we found it to be one of the most deserted;
In the 1930s, the area was constructed by the Civilian Conservation Corps.
An old mill at Juniper Springs was used to generate electricity for the campsite in the early years.
It only costs $5.50 each person to go into the State Park and experience the magic.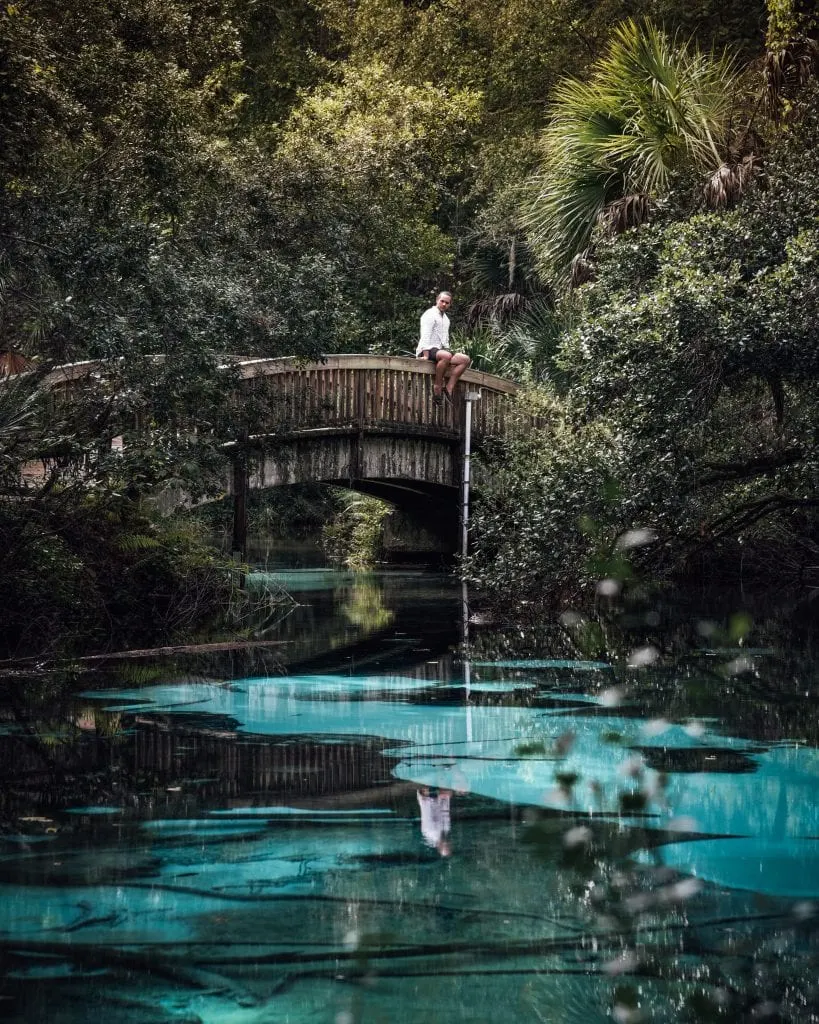 3. Coron, Philippines (February)
The area of Coron in the Philippines is one of the most beautiful natural places we ever had the pleasure to experience.
Jagged limestone cliffs which meet the most amazing crystal clear water.
A must see in Coron is the Twin Lagoon it is seriously the epitome of beauty. Twin Lagoon is basically 2 lakes which are separated by a rugged piece of limestone rock.
Fun Facts
Coron is the less popular option than its neighbour El Nido but it is no less beautiful.
If you would like to experience the lagoon all by yourself you will need a private tour although we throughly enjoyed our group tour of Coron.
The lagoon is only accessible by boat.
It costs around 30 USD for a group tour including a few other amazing places in the Philippines.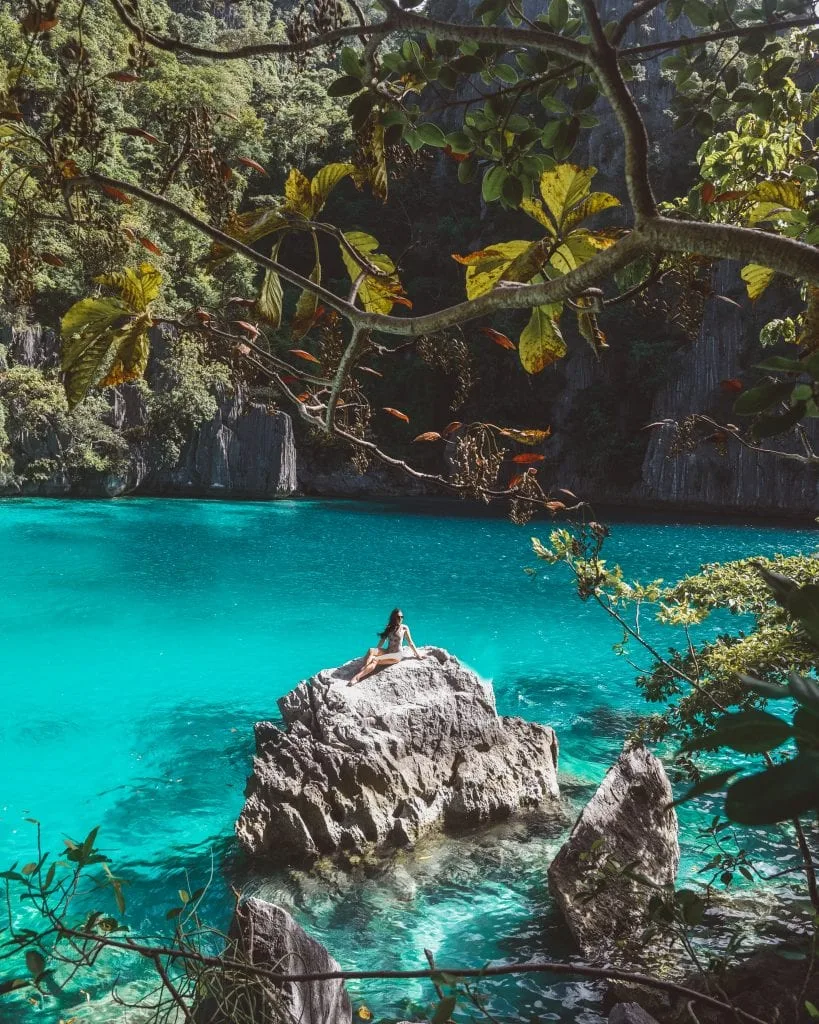 4. Cameron Highlands, Malaysia
Coming in at #4 is the beautiful fields of tea found in the Cameron Highlands in Malaysia.
Cameron Highlands is the place of tea & strawberries – if you are anything like me your eyes will be pricking up right about now.
Aside from picking wild strawberries and sipping tea, you can actually go for romantic picnic in amongst the tea fields – if you are looking for a romantic proposal idea for 2020 then this would be a good idea.
Fun Facts:
The region produces nearly 6 million cups of tea each day
Frolicking through the fields of tea is completely free, organised picnic costs extra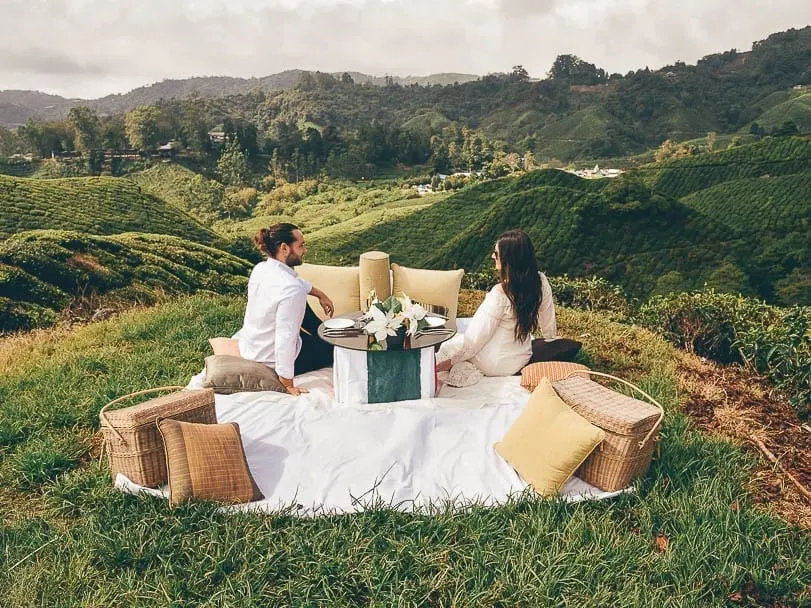 5. Charleston, South Carolina, USA
If you are fans of the Notebook, you simply must visit the gorgeous avenue of oaks in Charleston South Carolina.
Charleston has a lot of romantic things to do but the beautiful avenue of oaks at Boone Hall plantation where Allie and Noah rode bikes in the Notebook certainly takes the cake as the most romantic thing to do in the area.
Fun Facts:
The avenue of Oaks is certainly a very romantic place to visit but it also has a very sad and dark history – there are brick slave cabins that you can also visit (highly recommended at Boone Hall)
You may remember Boone Hall as Allie's summer home in The Notebook.
The Avenue of Oaks at Boone Hall was planted by the second family who owned Boone Hall after the Boones, the Horlbeck family
6. Tulum, Mexico
Tulum in Mexico is a really cool area as it is filled with some of the most wonderful pieces of nature.
One of the most stunning and relatively undiscovered cenote in Tulum is the Tak Be Ha Cenote which is found in a cave under the ground.
Other awesome cenotes in Tulum include the carwash cenote and the Lagoon.
Fun Facts:
It costs 20 USD to access the Tak Be Ha Cenote (pictured below), it is one of the most expensive in the area but definetely one of the most beautiful. Other cenotes including carwash cenote cost only around 5 USD to enter.
It isa very uncrowded Cenote, most people flock to its neighbour Dos Ojos (Two Eye cenote) next door but we would argue this hidden gem is even more beautiful.
While Dos Ojos is crowded with people we frolicked around in this cenote with noone else around for a good 2 hours. Talk about a hidden gem!
7. Apo Island, Philippines
Apo Island is one of the most picturesque and underrated areas in the Philippines.
There are very few tourists in Apo Island making it a perfect place to relax in absolute paradise.
Fun Facts:
Apo Island has some of the best snorkeling in the whole of the Philippines, it is common to see sea turtles while swimming near Apo Island
Apo Island is located within the area of Dumaguete where there are many other amazing things to see and do including the incredible Twin Lakes.
8. Bahia Honda, Florida Keys, USA
When people think of the Florida Keys, Key West and maybe Key Largo springs to mind but I bet you didn't consider Bahia Honda State Park.
Bahia Honda State Park has in our opinion the best beaches in the Florida Keys. The Florida Keys, being located on a coral reef, aren't particularly known for their beaches, but I have to say Bahia Honda is an exception – the beaches here are absolutely beautiful.
There is also great and affordable camping in Bahia Honda (cheap is practically unheard of in the Keys) with an amazing view of the water.
When you are finished at Bahia Honda, you might also like to check out Marathon and Islamorada where you can hand feed giant tarpons!
Fun Facts:
One of the most popular activities in Bahia Honda is to go for the Bahia Honda Bridge walk.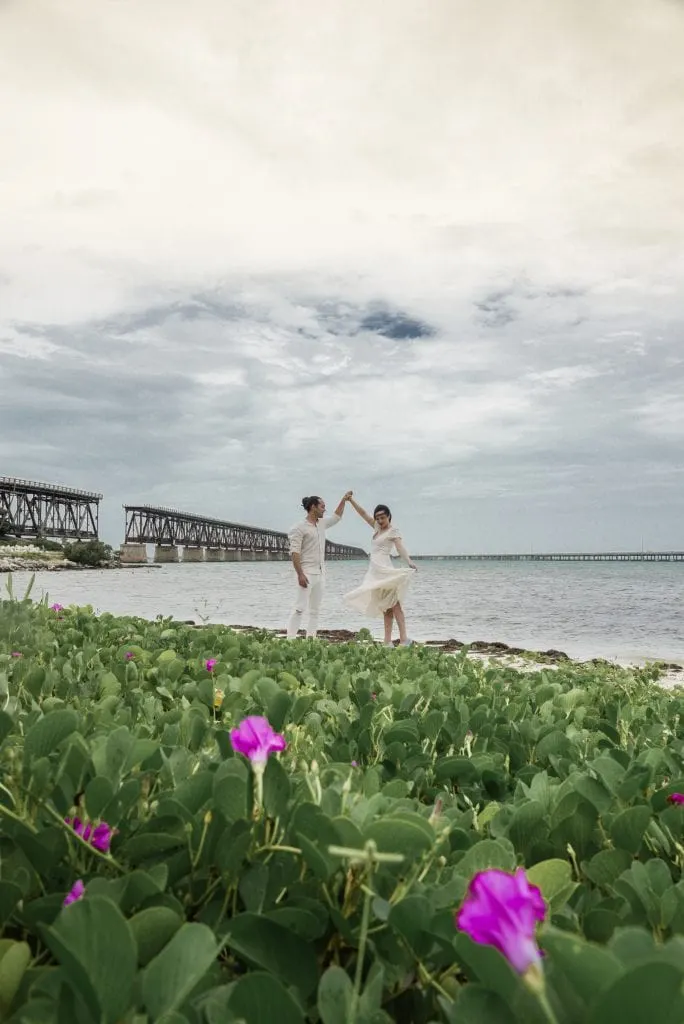 9. Kiev, Ukraine
Ukraine is one of our all time favourite places to visit – we feel it is a total hidden gem on the brink of discovery.
Kiev is a very interesting part of the Ukraine as it is home to amazing Cathedrals such as St Michaels Cathedral but you can also go on a Chernobyl Tour from Kiev.
Fun Facts:
The Ukraine and Kiev is one of the most affordable places to visit in Europe
Don't miss a visit to Lviv Handmade Chocolate, both available in Lviv and Kiev – it is seriously delicious.
10. Oslob, Philippines
If you would like a chance to swim with a massive whale shark, Oslob in Cebu Phillipines is the place to head.
Sure, it is a little bit of a touristic circus but when else can you say you have had the chance to swim in the wild with these majestic creatures.
If you would like to escape the whale shark chaos, head to Tumalog falls for a refreshing dip.
Tumalog falls is one of our favourite waterfalls in the Philippines as it is just so picturesque.
Fun Facts:
Oslob is the only place in the Philippines where a whale shark is guaranteed to be sighted year round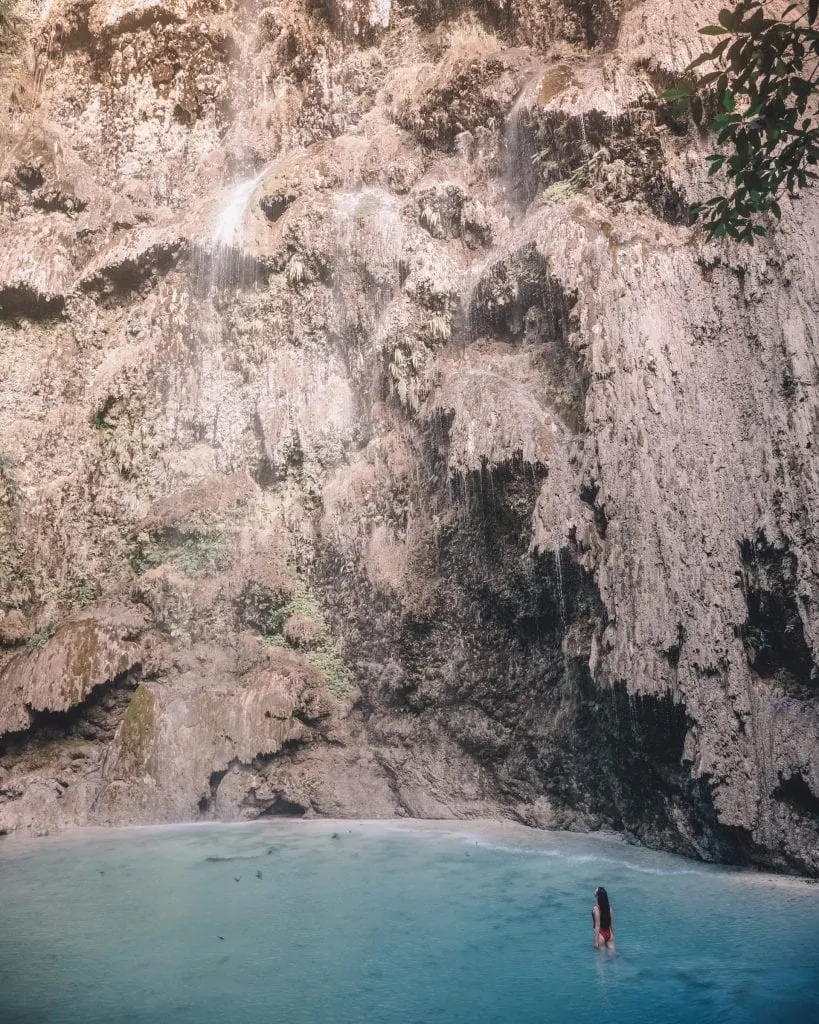 11. Chiang Rai, Thailand
When venturing up north in Thailand many people choose to visit Chiang Mai, which is great, we love Chiang Mai but don't miss the chance to see its little sister Chiang Rai which is home to some of the most beautiful temples in the country.
Our personal favourites are the white temple and the blue temple in Chiang Rai.
Fun Facts:
If you would like to visit the White Temple without crowds, it is necessary to visit early morning
A great relatively unknown temple nearby is the Lotus Temple.
We took a tour from Chiang Mai and it was WAY easier than the bus.
12. Ely England
Ely England is one of very favourite little towns in England. It's not quite small enough to be a village (you can see our favourite villages in England here) but it might as well be as it's just so quaint and cute.
Some of the best things to do in Ely including checking out the amazing Ely Cathedral, going for a walk in Jubilee park and taking a stroll along the canals.
Another great town nearby is Bury St Edmunds.
Fun Facts:
Ely is a very walkable city
It is the PERFECT day trip from Cambridge.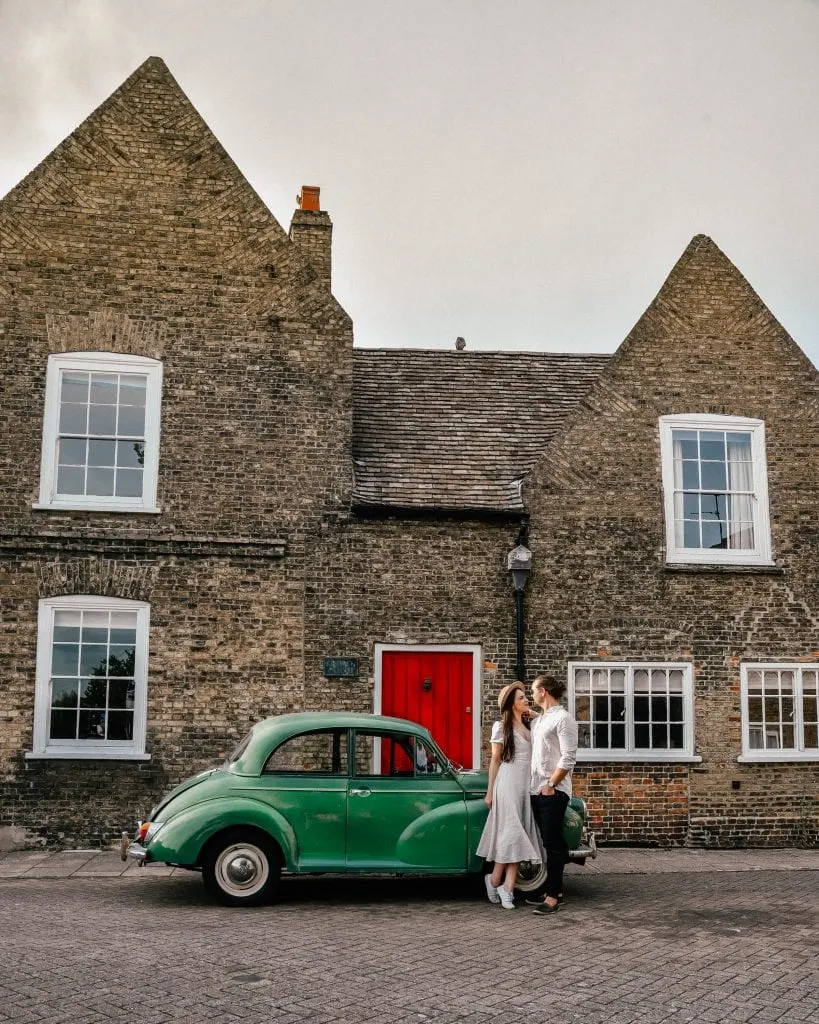 13. Krakow
Krakow is definitely one of our favourite Eastern European cities to visit.
There is just so much to see and do in Krakow not to mention that it is very cheap!
Krakow is also the place to go if you would like to make a very sad day trip out to Auschwitz concentration camp. A very worthwhile day trip but insanely sad.
Fun Facts:
Make sure you try the Polish Pierogi (a type of dumpling which is very yummy!)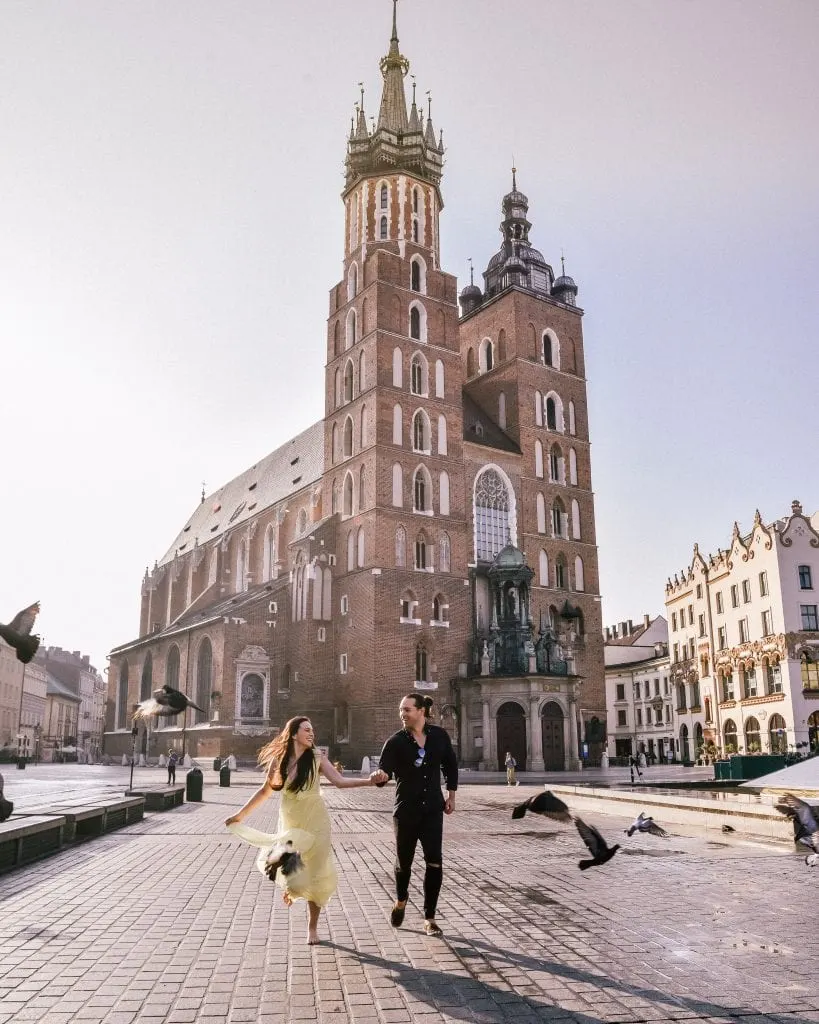 14. Germany's Fairytale Towns
Germany has some seriously CUTE towns. We experienced a lot of them on a river cruise (ours was Drag themed which was SO fun)which is a great way to see all of them.
Some of the unmissable german towns include Regensburg, Kelheim, Nuremberg, Bamberg, Wurzburg and Rothenberg and Miltenburg.
Fun Facts:
A river cruise is a great way to see the cutest towns in Germany. They can also be done on a road trip.
You can start your trip from Munich or Frankfurt depending on what towns you would like to visit.
15. Lake Tekapo, New Zealand (January)
New Zealand is such a picturesque place everywhere you look is sheer beauty.
Lake Tekapo was definitely one of the most beautiful stops on our New Zealand road trip. The great news? It wasn't even busy.
Fun Facts:
If you visit Lake Tekapo you should also visit another equally beautiful place, Mt Cook
NZ Alpine Lavender is a great place to stop nearby. It costs $5 to enter per person.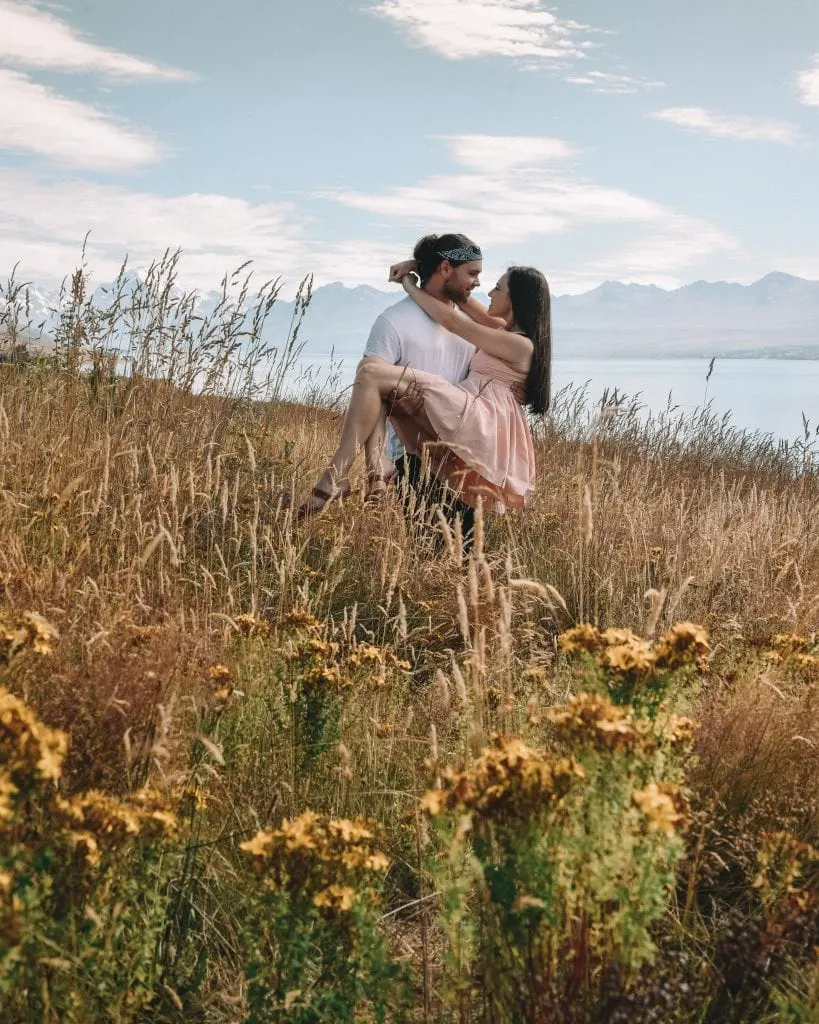 16. Where to travel by month February: Kawasan, Philippines
Cebu is certainly the land of magical blue waterfalls. The king of these waterfalls is found in Kawasan and is unsurpringly known as Kawasan Falls.
Kawasan Falls was probably the prettiest waterfall we visited the Philippines, the water is seriously as blue as this picture.
Fun Facts:
If you feel up to it, you can go canyoning at Kawasan Falls
Make sure you venture up to see the upper falls, they are equally as nice
You don't have to pay to take a picture on this raft. We were scammed by a man who said we did. A nice lady hunted him down and he refunded our money!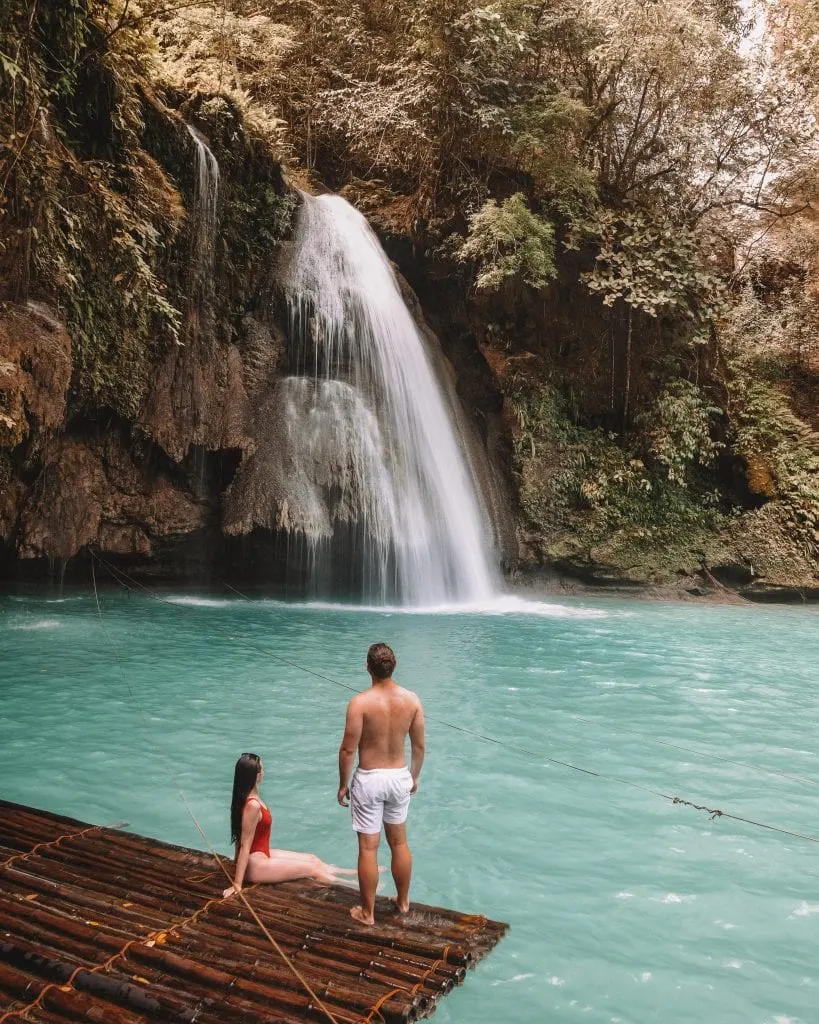 17. Where to travel by month July: Kuala Lumpar Malaysia
You wouldn't think KL would make the list would you?
But KL has some awesome things to do including the amazing KL Eco Park the Thean Hou Temple, Batu Caves (which is now painted bright colours) and course this pretty pink temple!
Fun Facts:
Malaysia is a very multicultural country. If is amazing to see how well a mix of cultures coexist in Kuala Lumpar
Try the Indian in KL it is seriously yummy!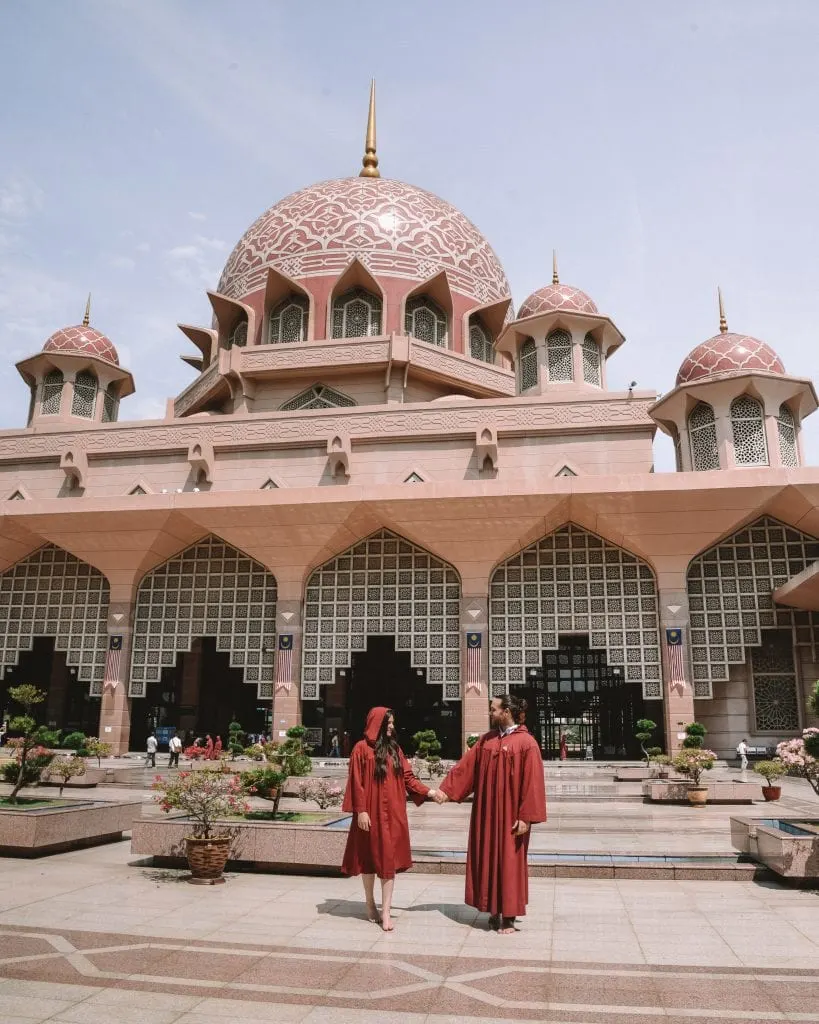 18. Where to travel by month, August: Prague
We love Prague not only for the usual tourist attractions but for the many hidden gems in Prague waiting to be discovered.
We have been to Prague numerous times and it never fails to disappoint.
Fun Facts:
Eat Prague duck – it is the best meal ever invented
Visit the Lennon memorial wall for cool art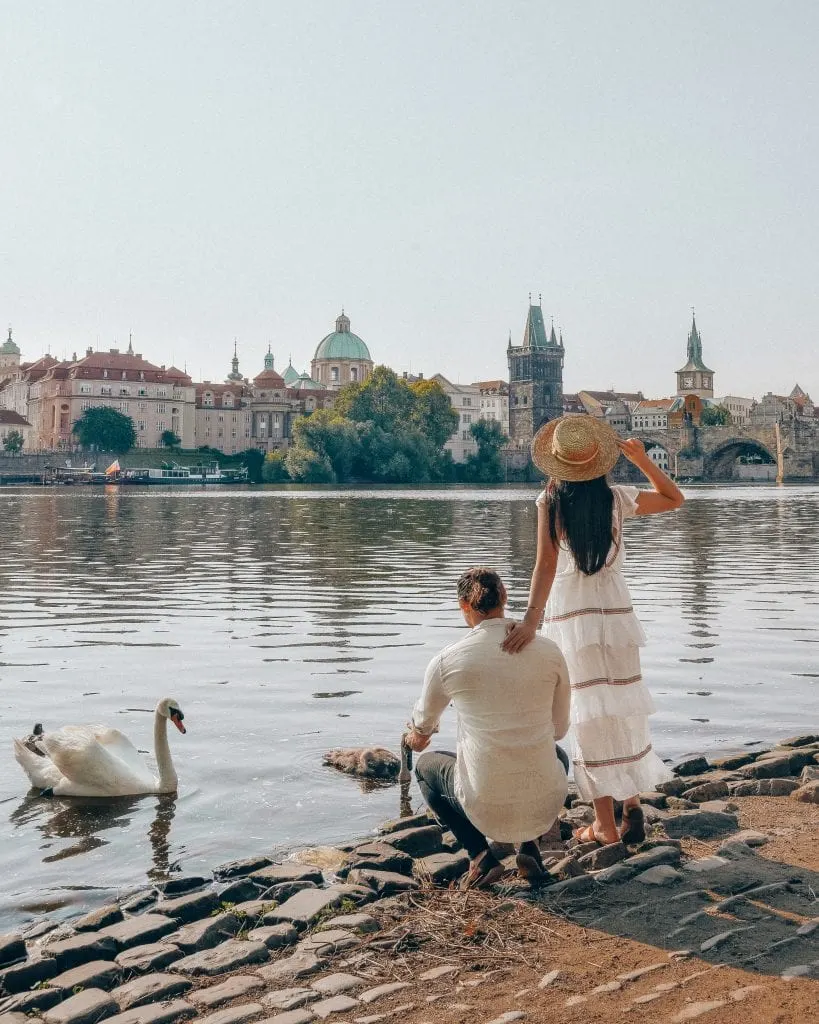 19. Where to travel by month April – Cambridge
Cambridge is such a magical place so it definitely needed to make the list.
Going for a relaxing punt down River Cam is one of the best things to do in the city (you can hire your own punt or take a tour)
There are also some amazing walks in Cambridge that we would highly recommend.
Fun Facts:
Take a free walking tour of the city for some great insight into the different colleges of Cambridge
Don't be a chicken and hire your own punt, you may fall in but its all part of the fun!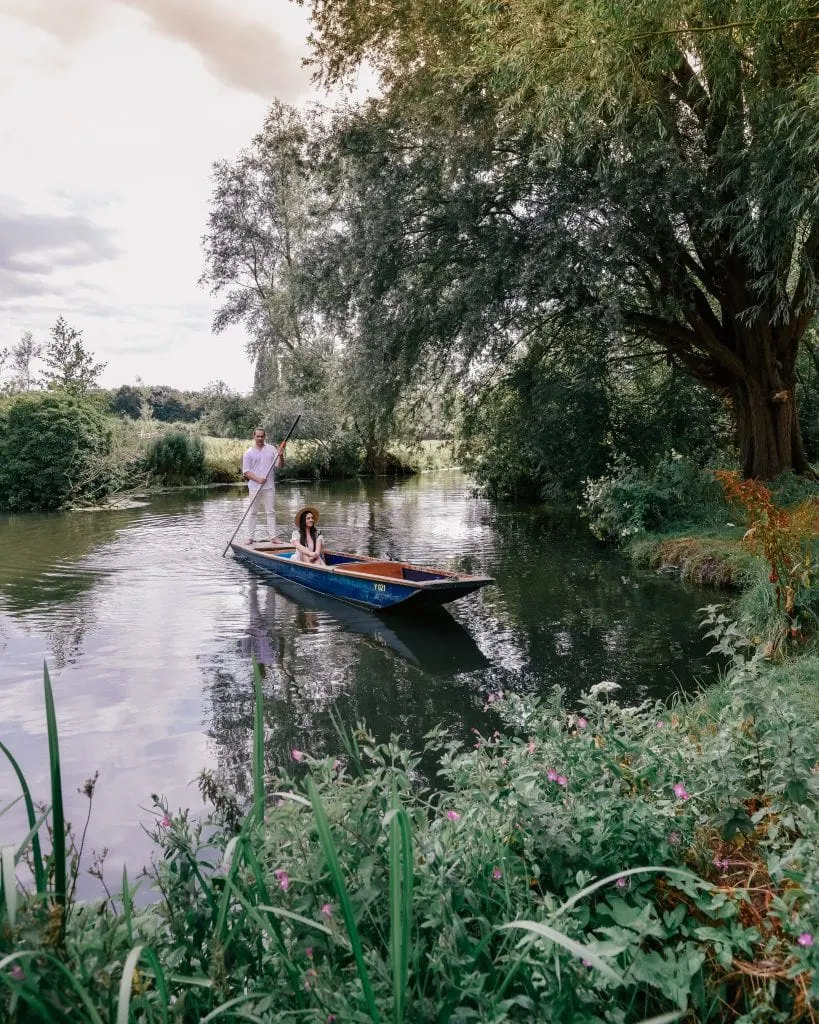 20. Bratislava, Slovakia (August)
Rounding off the list we will end with one European city which we don't think gets enough credit, Bratislava.
There are lots of fun things to do in Bratislava not to mention it is very cheap. Some of the unmissable attractions include the Bratislava castle (pictured below), the UFO Bratislava and the adorable blue church.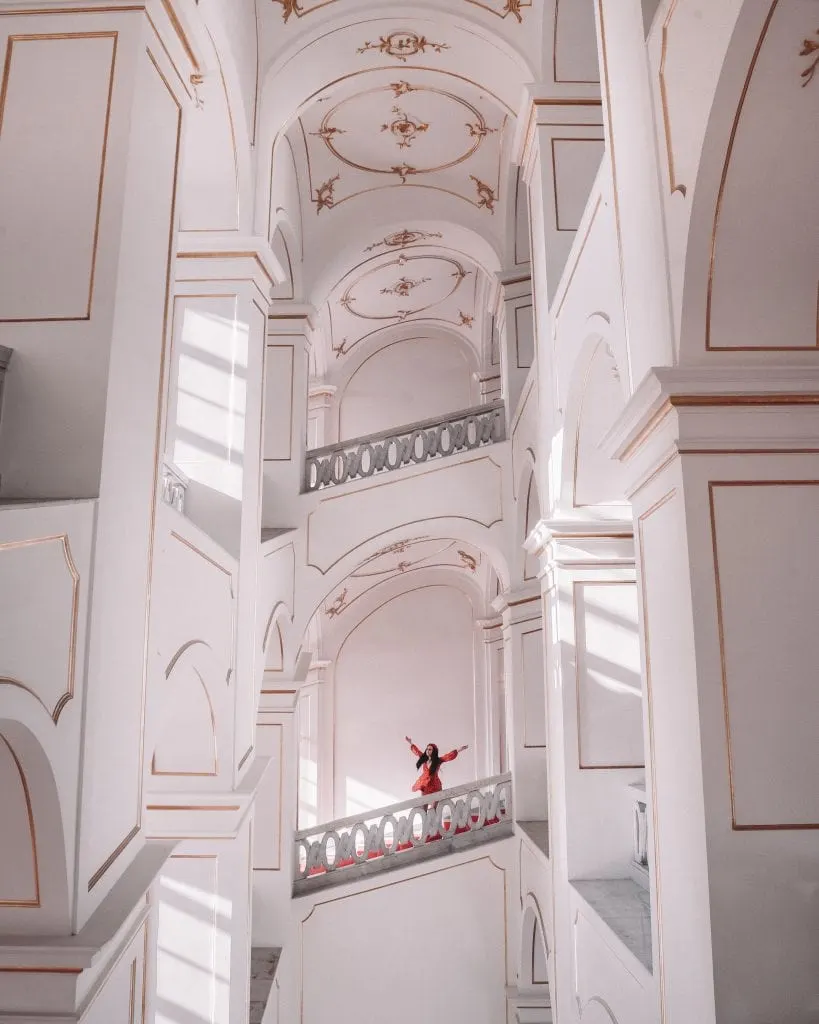 Where to Travel By Month?
Here is a final round up list of where to travel by month in order:
January: New Zealand (summer in NZ in January, when we visited)
February: Philippines (temperatures between 22 to 31 degrees)
March: Thailand (just before monsoon season when prices are lower)
April: Cambridge England – when the flowers are in bloom
May:Ely England – when the flowers are in bloom
June: The Ukraine – perfect weather in June as it can get very cold in winter
July: Cameron Highlands + KL – driest month of the year and not that hot
August: Krakow, Bratislava, Prague (perfect temperature)
September: Germany's Fairytale Towns (perfect temperature)
October: Charleston (It is nice weather in October in Charleston – light jackets)
November: Florida Springs (Florida is a snowbird State which stays warm year round)
December: Tulum Mexico (temperature 25 degrees)
Save Out of this World Places to Visit in 2020 (PLUS Where to travel by Month) to Pinterest so you can find it later!