Travelling from Zhangjiajie to Chengdu by train takes about 12 hours (home of the 'Avatar' mountains to home of the pandas). Follow these steps in reverse to get from Chengdu to Zhangjiajie.
Zhangjiajie to Chengdu Train
There are no direct bullet trains between Chengdu and Zhangjiajie.
To travel from Zhangjiajie to Chengu by train, follow two simple steps.
Step 1 – Zhangjiajie to Yichang East
From Zhangjiajie take the train to Yichang East (宜昌东).
The journey takes 5 hours. The train costs CNY43.5/US$6 hard seat or CNY141.5/US$21 soft sleeper.
We booked our tickets at Zhangjiajie Train Station (张家界火车站) the day before our journey. We paid with credit card.
If you don't want to book your tickets at the station, you can book train tickets online.
The train was not luxurious at all but thankfully it was empty and the views were nice!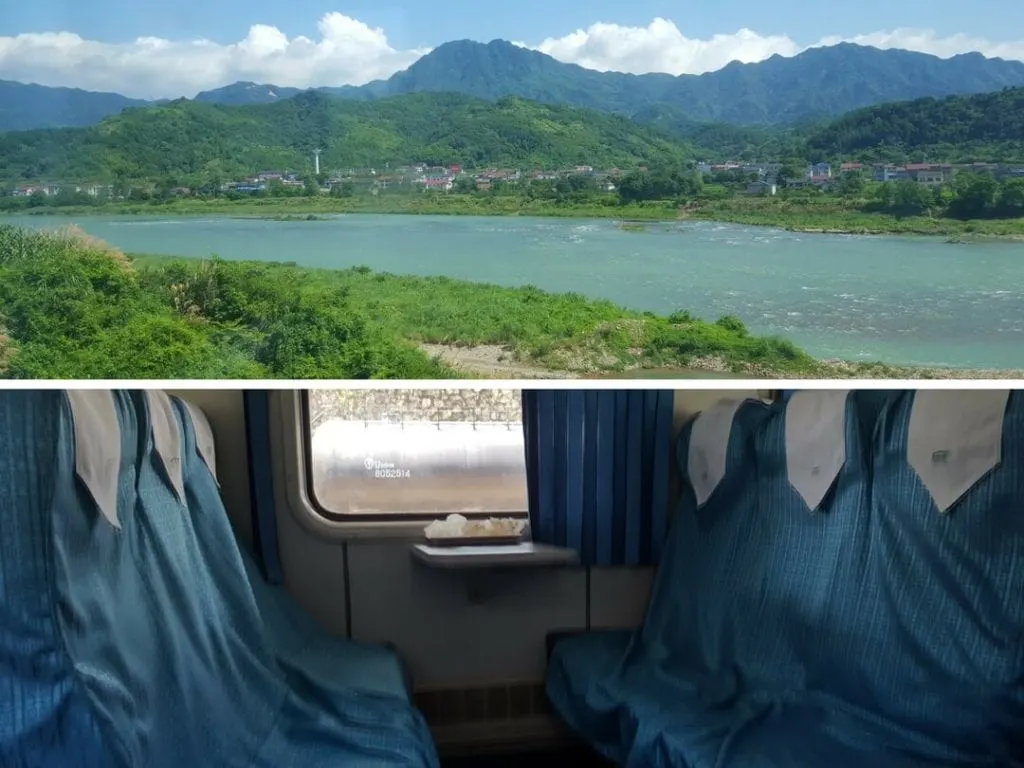 Step 2 – Yichang East to Chengdu East
From Yichang East catch the train to Chengdu East Train Station (成都东).
This train takes between 6.5 – 7 hours. It costs CNY258.5/US$38 for a 2nd class seat.
There is also an overnight train between Yichang and Chengdu from midnight – 8am (CNY315/US$47 for a soft sleeper).
Planning your trip now? Book your train tickets online.
Chengdu to Zhangjiajie Train
Want to catch the train from Chengdu to Zhangjiajie? Simply follow the instructions above in reverse.
[box] This post is part of our guide to the best train routes in China.
We have prepared a one month itinerary from Hong Kong to Beijing via picturesque Guilin, Avatar mountains in Zhangjiajie, adorable pandas in Chengdu and the terracotta warriors in Xian.[/box]
Zhangjiajie to Chengdu Flights
A faster option is to fly – prices start at ¥900 on Skyscanner and flights take about 1.5 hours.
The closest airport to Zhangjiajie is Zhangjiajie Hehua Airport (DYG) but it is only serviced by a limited number of airlines.
Skyscanner is great for finding the cheapest flights but you should make sure to test how much bags will cost for the route.
Chengdu to Guilin
If you want to travel from Chengdu to Guilin, we recommend you visit Zhangjiajie on the way. Follow this guide to get to Zhangjiajie.
Then read how to get from Zhangjiajie to Guilin.
Things to do in Zhangjiajie
From avatar mountain to spicy noodles, we cover all the best things to do in Zhangjiajie National Forest Park in our Zhangjiajie Mountains guide.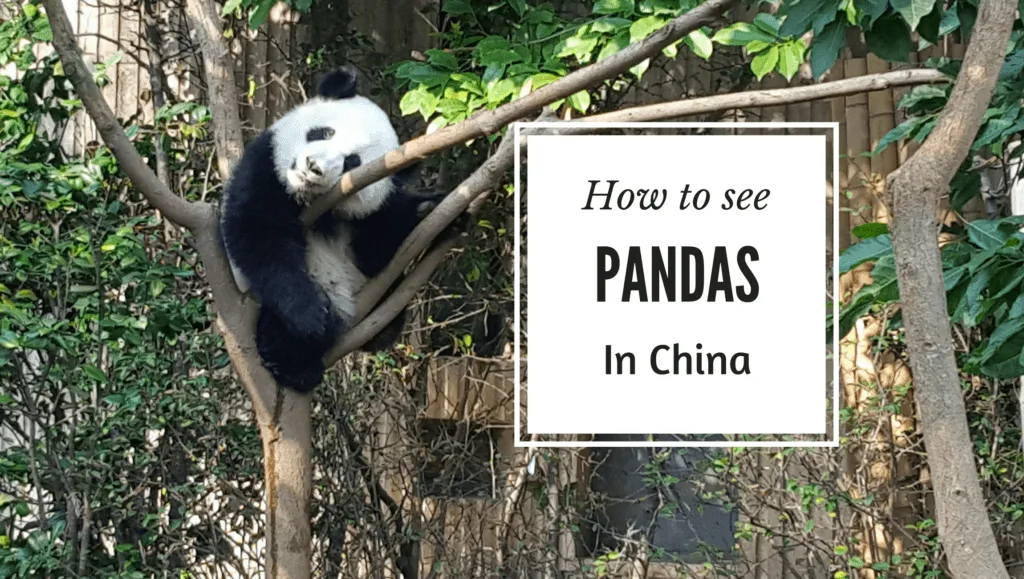 Things to do in Chengdu
The major attraction in Chengdu are the adorable pandas.
Don't miss our travel guide for how to see pandas in Chengdu.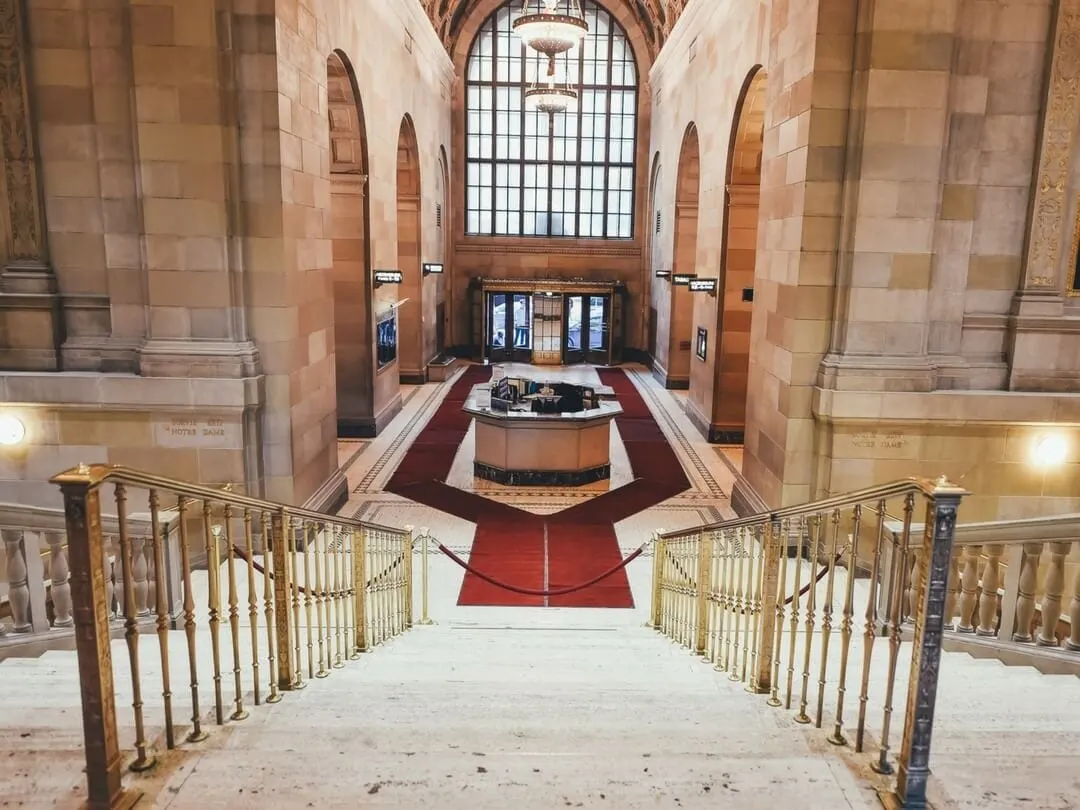 Where to Stay
If you like the idea of waking up to gorgeous views of Zhangjiajie National Park this accommodation is for you.
This Crown Plaza is the closest accommodation to Chengdu Panda Research Centre.
Check out our Chengdu & Zhangjiajie posts (links above) for more options.
Share this to Pinterest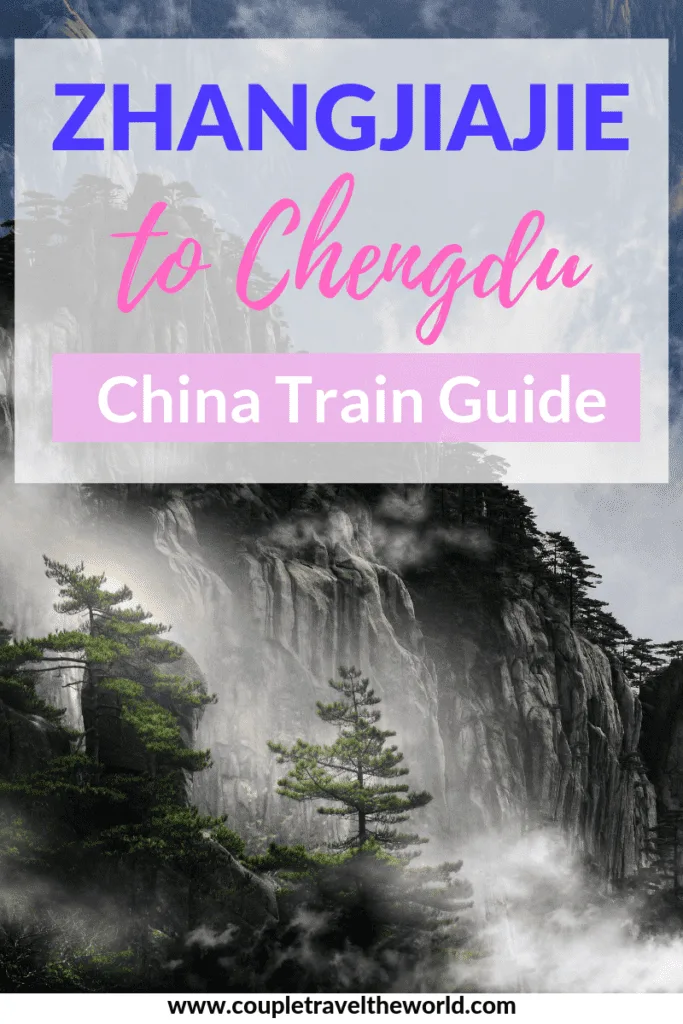 Disclaimer – This post contains affiliate links. This means that if you make a booking through our links we will receive a small commission at no extra cost to you. If you found this post helpful, we would appreciate you using our links to help keep our site running!