Have you had airbnb problems as a host? OR are you are a potential who is wondering if they should use airbnb – keep reading!
We rent our home out while we travel and overall, it has been a positive experience BUT we want to give you the full picture, yes there are Airbnb problems that you should be aware of, before you decide to sign up and become a host.
Keep reading for 8 issues with airbnb that you may face as a host to determine if renting out your home is right for you. All problems with airbnb discussed in this post.
Airbnb Problems for Hosts: 8 Airbnb Issues to Consider being becoming a Host
Prostitutes renting your home
I never thought I would be writing this. I never thought this was even a possibility, especially when you can see the profile of your guest and their reviews before they stay. I was wrong.
We recently had a group of girls book our home. Everything seemed normal. They were from overseas and didn't speak much English and told us (via translation app) that they were here on a holiday. The girl who booked had a 5 star review profile.
When they checked in, nothing seemed too out of the ordinary except my parents said they weren't particularly friendly and seemed a bit odd. We didn't think anything of it. Isn't everyone a bit odd these days?
A few days into their two week rental, we were contacted by the manager of our complex who stated that a constant stream of men were entering the building all day and night. This made her uncomfortable as our building was a "family friendly establishment". This also made us very uncomfortable.
I understand working girls (or guys) should have rights and be safe blah blah blah but where we are from, prostitution outside an official brothel is illegal and therefore, we don't feel comfortable renting out our home to prostitutes or anyone conducting illegal business in our home. Or any business for that matter (unless you are working from home on a computer – that's fine!)
It is our expectation that you don't bring business or clients to the airbnb as a place of business. It is a home not an official place of business where you sell things out of.
It turns out prostitutes renting airbnb is a real thing and happens a lot. This is an airbnb issue you should be aware of when considering whether or not to be a host.
This is not to say it will definitely happen to you but it might and it is a real possibility.
I should note that our home is not in a seedy area or a place where prostitutes are known to operate.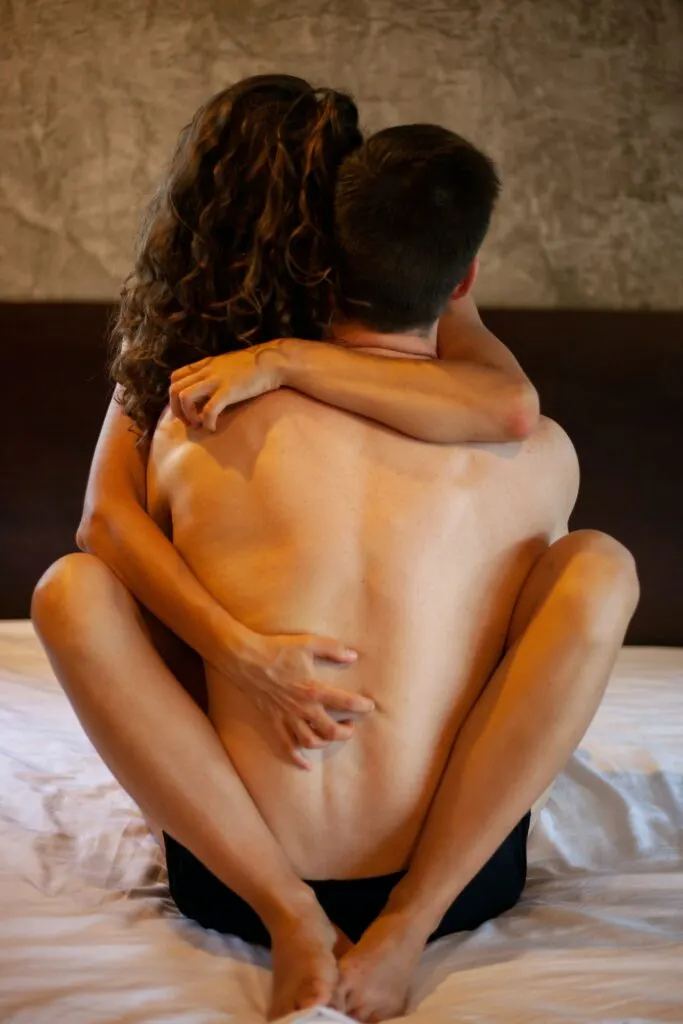 Guests smoking in your non smoking home
We've had this too. We don't smoke ourselves and therefore we advertised our home as completely non smoking.
As a host, you have to be aware that advertising your home as non smoking on airbnb does not stop some people smoking in your home.
Most people will treat your home with respect and we have had some really great airbnb guests but we have also had the odd guest or two that have smoked in our home, despite it being cleared advertised as non smoking. Do we need to erect a giant sign?!
As a host, you have to be aware and factor this into the cost of your price – the wear and tear on your home from guests doing the wrong thing. This means furniture might need to be replaced every now and then due to smoke smell, among other things.
We had guests (prostitutes above) smoke in our home. The smell was so bad they ruin all the sheets, linen, pillows, doonas as we could not get the smoke smell out. It cost us $3000 to replace everything and Airbnb refunded us $188.
Why? Because we could not provide photos. How can you provide photos of smoke smell. Basically if you did not have photos of cigarettes and ash trays, a claim would not be accepted. We even provided an email from the management in our property stating that smoke was coming out from underneath our door to no avail.
Guests trashing your home
Guests trashing your home could include anything from creating ridiculous amounts of mess and rubbish, to significant damage to your property. This is one of the biggest issues with airbnb.
We haven't had guests trash our home (yet) but one of my family members used to rent her house via airbnb and she has experienced this.
In fact, she experienced guests trashing her home so often that she ended up taking her home off airbnb – the income it provided just wasn't worth it to her.
Don't expect airbnbs insurance coverage to protect you. They pretty much never pay you out.
Guests wrecking your furniture and things
This is similar to the above point. You have to be aware as a host that there will be wear and tear on your home as a result of engaging in short-term letting.
Just purchased expensive fresh new fluffy towels for your guests? Don't be surprised if they have bright red lipsticks stains that you can't remove when you get them back. Unfortunately, this would be what is considered acceptable wear and tear.
It is very annoying however when you have just spent $150 on fluffy luxury new towels to give your guest a "luxury experience" in your home and get a good review and they are wrecked in one use.
On the other hand, I am a make-up user myself and I completely understand that these things unfortunately happen, I have put make-up stains on beds and toweling myself so it can happen to anyone.
Things like this are just expenses you need to be aware of as a host. Factor the occasional damage into your hosting cost so you are not upset when these things happen.
Airbnb technically has insurance and gives you some level of protection if the damage is serious but in reality can make it very difficult for you to claim.
Guests being noisy and disturbing your neighbors
It is a reality that every now and then you will get a noisy guest. This doesn't necessarily mean a full blown party, it could also mean just a person who is loud – talks loud, watches loud tv all night, makes calls overseas at night, stomps around etc
This may or may not be their fault. They should also be free to enjoy your place and watch television whenever they want and make calls to family at home but it may affect your neighbors and you may get complaints so be aware of this common airbnb problem.
We have a rule that "quiet hours are after 9pm" in our complex but it does not stop guests being loud.
Consider if you have thin walls to determine if airbnb is right for you.
Guests having a party
Worse than a loud guest is a guest who hosts a party. Thankfully, we have never had a guest that has hosted a party. We have listed "no parties" as a rule on our airbnb listing and people have so far respected that rule.
That is not to say they always will. I have family members with an airbnb who have had people host parties at their residence despite them clearly stating that no parties are acceptable in the listing.
The problem with parties is not just the noise factor but the level of mess and destruction they often can cause.
Letting people in can be a problem…
If you have a lockbox for your airbnb, letting people in isn't too bad. However, not all HOA will allow you to place a lockbox on the front of the door (if you own unit/condo etc).
Our HOA does not allow us to put a lockbox on our door as it conflicts with fire safety so when we are not in town, our family have to let people into our airbnb. This can be a real pain so investigate if a lockbox is possible for you.
Airbnb may not be legal in your city
One big issue with airbnb is that it may actually be illegal in the city where you are located. A few years back we considered buying an apartment in New Jersey just outside New York City as we really love NYC and the Hoboken area.
Where we were going to purchase was the suburb Union City as we thought it was a decent deal in terms of its proximity to NYC until we found out that Airbnb was banned there.
The Union City's Board of Commissioners passed a "Peace and Good Order" resolution banning residents from renting out their properties for fewer than 31 days, effectively barring Airbnb-type rentals completely. If you do this anyway you face a $250 fine.
The pros of Airbnb from a host
That is not to say airbnb is all bad. Despite the fact we have experienced prostitutes and minor damage to our airbnb, we still rent it out. Here are some of the reasons why:
Good money $
The money is a big factor why we keep airbnb-ing our property.
We get good money renting out our Airbnb – around $200 USD a night which is very helpful to us when we aren't there and traveling. This is probably the #1 reason we continue to Airbnb our home.
We have priced our Airbnb at a slight premium however in case there is damage to the home. This does mean we get less bookings but it safeguards us against any risk.
You come across good people
Along with the good money, you do get good, decent people renting your home most of the time.
Most people who have rented our home have left it in a really clean and orderly condition when they leave.
The Airbnb reviews for a guest entice people to leave it in a good condition
Unlike other booking platforms, guests (not just hosts) also get a review score. This is good as it entices the guest and gives them some incentive to clean the place clean and tidy.
We find that often people even do more than they have to (in terms of cleaning) and I would credit this to the guest review element of airbnb.
Is it worth it to Airbnb your Home?
Overall I would say yes, it is worth it to airbnb your home however before becoming a host you really need to weigh up the risk to reward ratio.
You might piss off your neighbours, you probably will get at least some minor damage and you probably will get a few less than desirable guests stay from time to time. Can you live with that?
If so, yes – for sure airbnb your home . At the end of the day, it is the question of whether the money is worth it.
One thing I will note is that you can't expect Airbnb to be helpful or cover you for damage ever!
****
Are you a host who has experienced other airbnb problems or issues that you could let our readers know about? If so, please leave a comment below!