Exploring the world one day at a time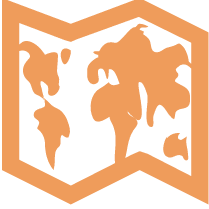 Travel Destinations
Review our comprehensive guides, tips and tricks.
Tips to Stretch Your Budget
Because a six-month vacation is better than a month-long vacation.
Blog
Find inspiration. Check out our blog.
Recent Posts
The gorgeous Sosua Beach is just an hour from Amber Cove Port Terminal. Here, you can swim or snorkel right off the beach in crystal clear water! If you have the time it's definitely worth the visit & it wont cost you an arm & a leg if you do it in the right...
Xi'an is a great place to spend a day or two as it is only a 4.5 hour fast train ride from Beijing. If you are pressed for time, you could do all the main attractions in Xi'an in only one day. We have compiled a 24 itinerary for someone who is time poor. If you don't...
Travel Guides
Zhangjiajie is where you will find the absolutely beautiful landscapes made famous by the movie, Avatar. We are particular fans of nature and absolutely love visiting National Parks around the world. Zhangjiajie National Park is definitely up there with the likes of...
Join our mailing list to receive the latest travel tips, destination guides and wanderlust inspiration as soon as they hit the press!