Looking for the best couples beach vacations in US?
Look no further! We love a romantic getaway – in fact, we have even made a HUGE list of the most romantic places for couples in the US and beaches rank high on our list. I mean who doesn't love the beach?! Am I right?!
There is seriously so much to do on a beach vacation – from sun-baking and relaxation, to sipping a cocktail and watching the world go by to more action-packed activities like jet-skiing, stand up paddle boarding and boating.
If you are wondering where to go for your next couples beach trip, anniversary or honeymoon, we have you covered with 30 of the most romantic beach vacations in the usa. The most romantic beaches in the USA here:
30 Romantic Beach Getaways for Couples to Take ASAP
1. Cape May Beach, New Jersey
Cape May is a stunning place for rest, refocusing and romance. This unique, small New Jersey town sits on the Jersey Shore with its serene beach, quaint shops, and several cafés. There's an amazing view of the Atlantic Ocean, and the sandy dunes of the Cape May National Wildlife Refuge. Ideal for on-the-go couples requiring easy access to the sea and romantic views on New Jersey's Shore.
If you get the chance, go visit Cape May lighthouse near the beach. Learning about the Lighthouse with your significant other will make it a day to remember.
Definitely one of the best beaches for couples.
Where to stay in Cape May: Angel of the Sea Bed and Breakfast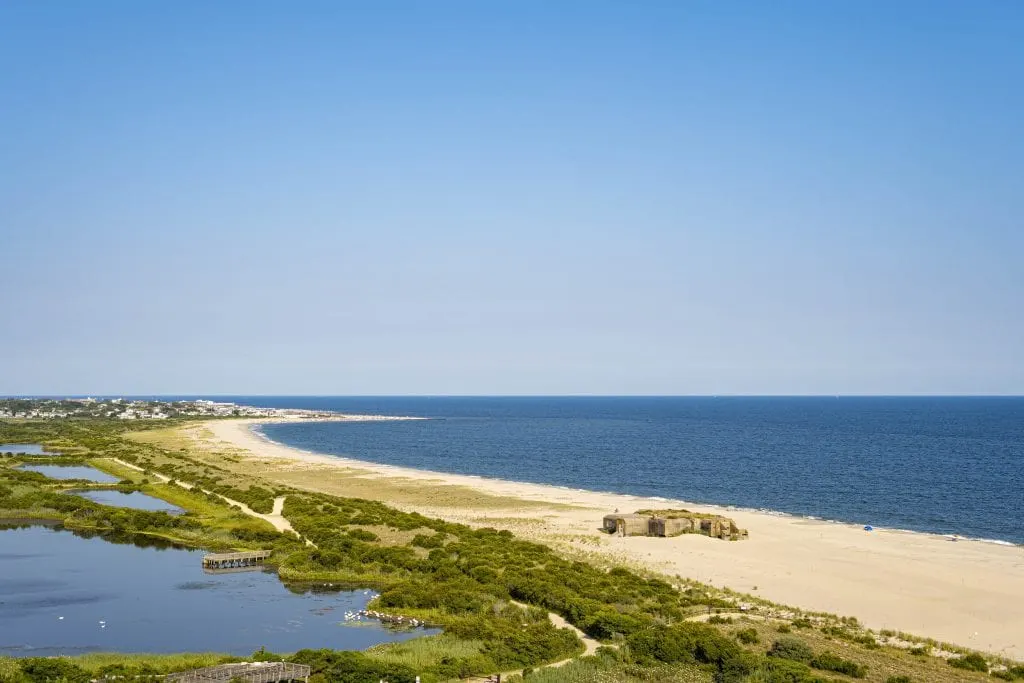 2. Clearwater Beach, Clearwater, Florida
Just south of Tampa, Florida, a spectacular beach awaits you in Clearwater. There's eleven miles of white sand beaches, tropical vegetation, and sparkling blue waters in the city. Clearwater is a perfect place for romance and embodies Florida. Definitely one of the best romantic getaways in Florida.
You don't need a car to get around in Clearwater because it's easy to walk to the beach or downtown. The chance to sit by the water, listen to the waves, and take a break in the sun makes this a fitting escape from a busy lifestyle. If you have time, plan this getaway, you won't regret it!
Where to stay in Clearwater beach: Sheraton Sand Key Resort
The there is no shortage of romantic places to stay for couples in Florida and Clearwater Beach is no exception.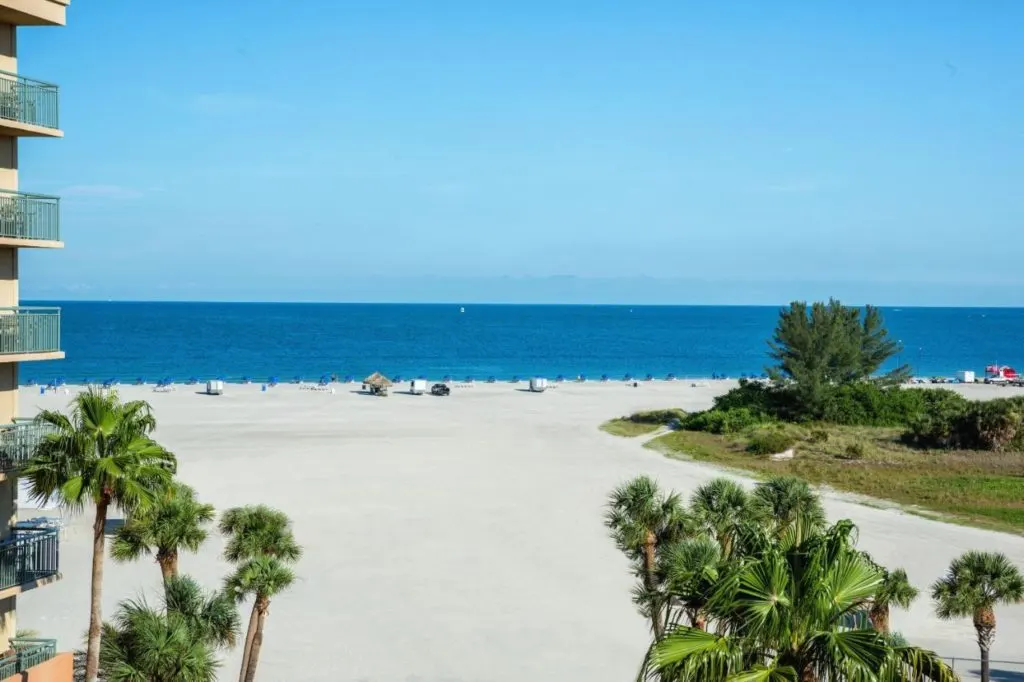 3. Coronado Beach, San Diego, California
Whether a newly married couple celebrating a milestone anniversary or a need to escape, you'll get a treat at this beach in San Diego. Coronado is a small island in the Pacific Ocean, a mile from the shore, it's one of the most famous features of the beach. The water is some of the cleanest in Southern California. There's also over 40 restaurants and bars, all with ocean views.
The beach also has an amphitheater, an art museum, and an aquarium. Walking on the beach on a warm summer night is a great way to spend time together.
Where to stay in Coronado Beach: Villa Capri by the Sea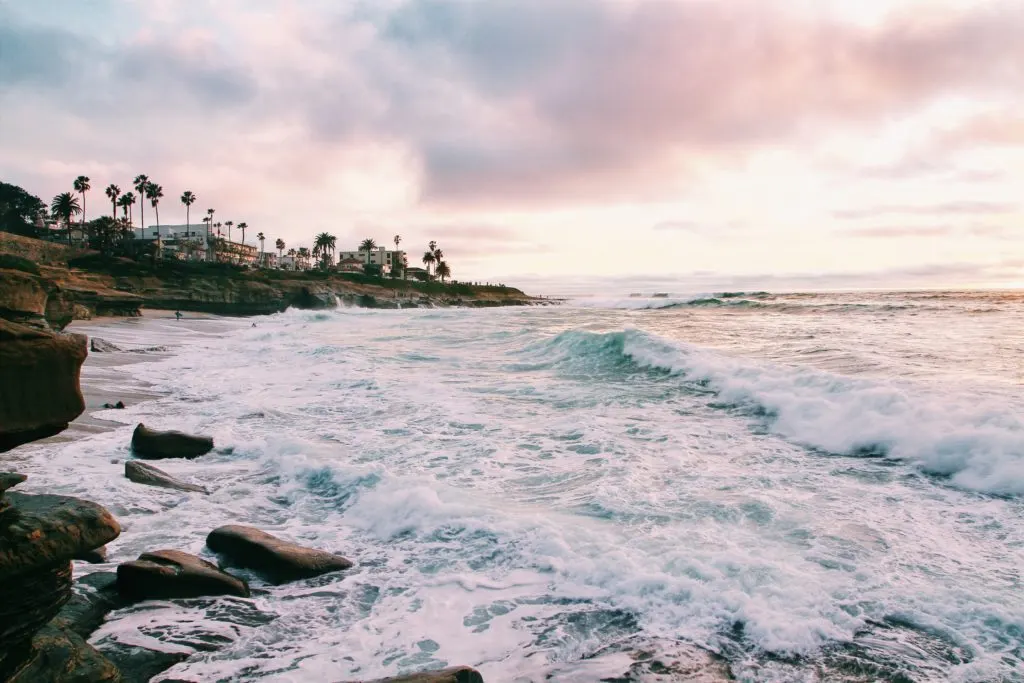 4. Daytona Beach, Florida
Daytona Beach has a lot to offer to keep romance alive. Couples can enjoy the sun and sand on the beach. The beach is filled with many cool romantic restaurants and resorts like the Daytona Beach rooftop bar.
Daytona Beach is a destination where you can visit a beachfront restaurant, play volleyball, or sit on the beach, enjoying the warm sun. Definitely one of the most romantic places to visit in Florida.
Where to stay in Daytona Beach: Daytona Beachfront Resort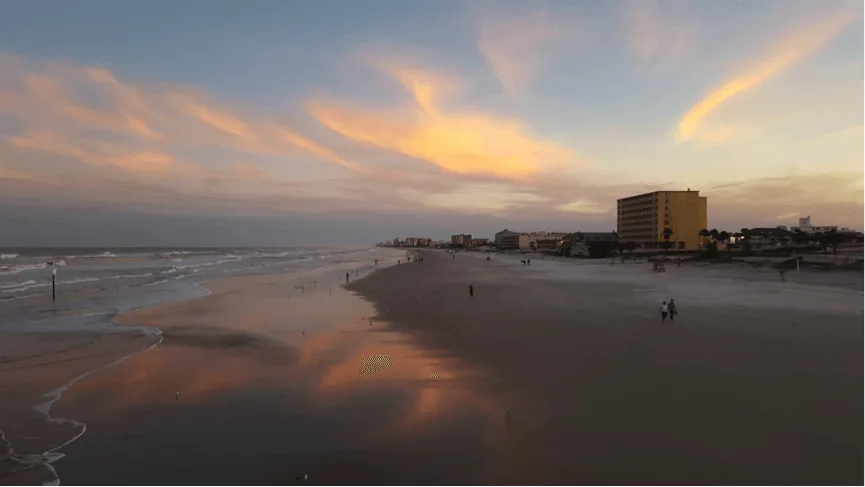 5. Destin Beach, Florida
Destin, Florida beach, is a perfect place to go with that special someone and enjoy the beautiful scenery. The beaches in the United States are a special kind, a blend of a tropical setting and a laid-back beach vibe, and Destin, Florida is the perfect example of this. It's a small coastal town, but it has a big heart.
The people are friendly, and the atmosphere is relaxed. There are many things to do in Destin, from activities for the active couple fishing to lying on the beach. It's no wonder that this little town attracts so many visitors every year.
Where to stay in Destin: Sandestin Golf and Beach Resort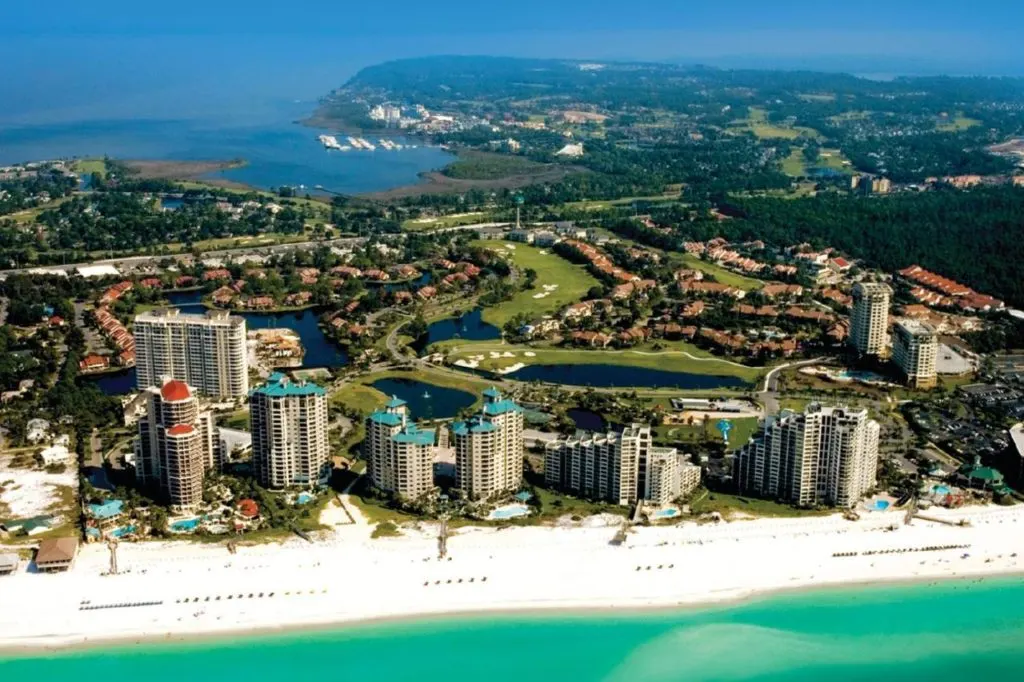 6. Galveston Beach, South Padre Island Texas
If you're looking for a romantic escape, head to Galveston Island Beach in Texas. The beautiful oceanfront advertises 32 miles of beaches. One of the largest concentrations of Victorian architecture in the nation is on the island. Moody Gardens is a great place for a fun day.
The area has many trendy restaurants, bars, and shops nearby. If you and your partner are looking for a romantic place to stay, Galveston Island is a great choice.
Where to stay in Galveston Beach: Schaefer Haus Mansion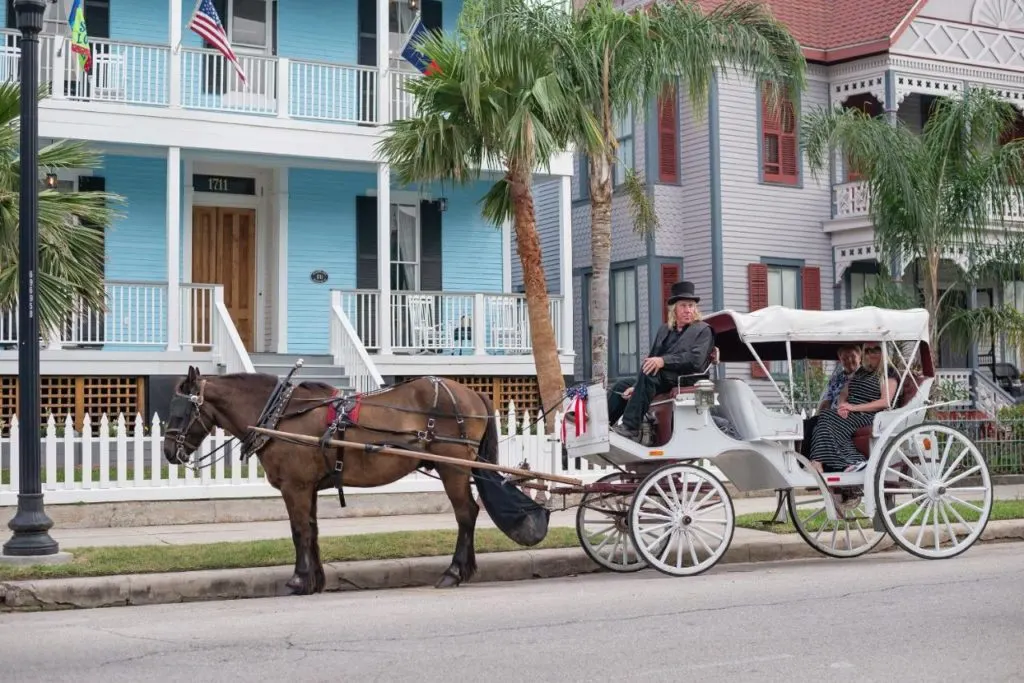 7. Hampton Beach, New York
During the summer months, New York City's locals and visitors head to the famed beaches in The Hamptons, situated on eastern Long Island's South Fork. There are private clubs, fabulous parties, golf courses, and gallery openings in this resort destination, but the appeal lies in the Atlantic coastline.
The view from The Hamptons is amazing. It has a lot of great restaurants. Close to NYC so if you need to get back for work it won't be much of an issue. In the ever-evolving world of the Hamptons, you realize that some things never change.
Where to stay in Hampton Beach: East Hampton Resort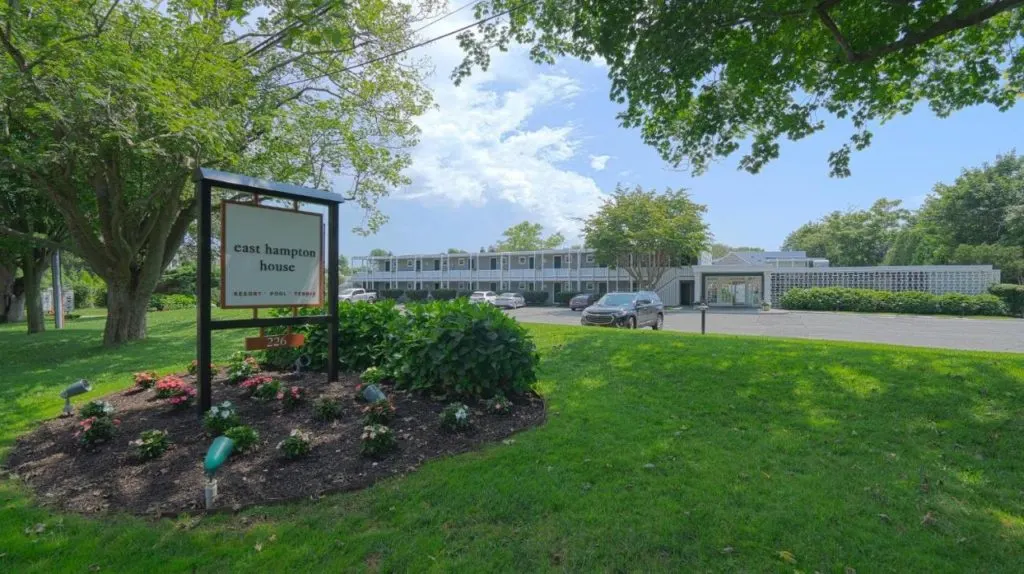 8. Hilton Head Beach, South Carolina
For a laid-back, active beach town that's a lover's paradise, Hilton Head is an excellent getaway for lovers of land and sea. Whether strolling the boardwalk, shopping, or dining on fresh seafood. A short drive from Charleston, South Carolina, is the quaint town of Beaufort, located on the island of Hilton Head.
Many quaint shops and restaurants can be found in the historic district of Beaufort, which is home to over 10,000 residents. Hilton Head provides a memorable night-life with live entertainment all year long. Escaping to the lovely island is worth it.
Where to stay in Hilton Head Beach: Sonesta Resort
9. Jersey Shore Beach, New Jersey
In the tri-state area, locals and tourists look forward to the beachfront fun. The Shore, famous for its boardwalks and amusement parks, has something for everybody. From the boardwalk to the casinos, there's a lot to discover.
Stop by the shore to catch some sun or take part in some of New Jersey's signature beach activities, like parasailing. If a vacation is what you need, the Jersey Shore attractions are sure to create one you won't forget. Choosing activities and spots you like, you'll quickly fill your outing schedule, wishing you could stay forever.
Where to stay in the Jersey Shore: Angel of the Sea Bed and Breakfast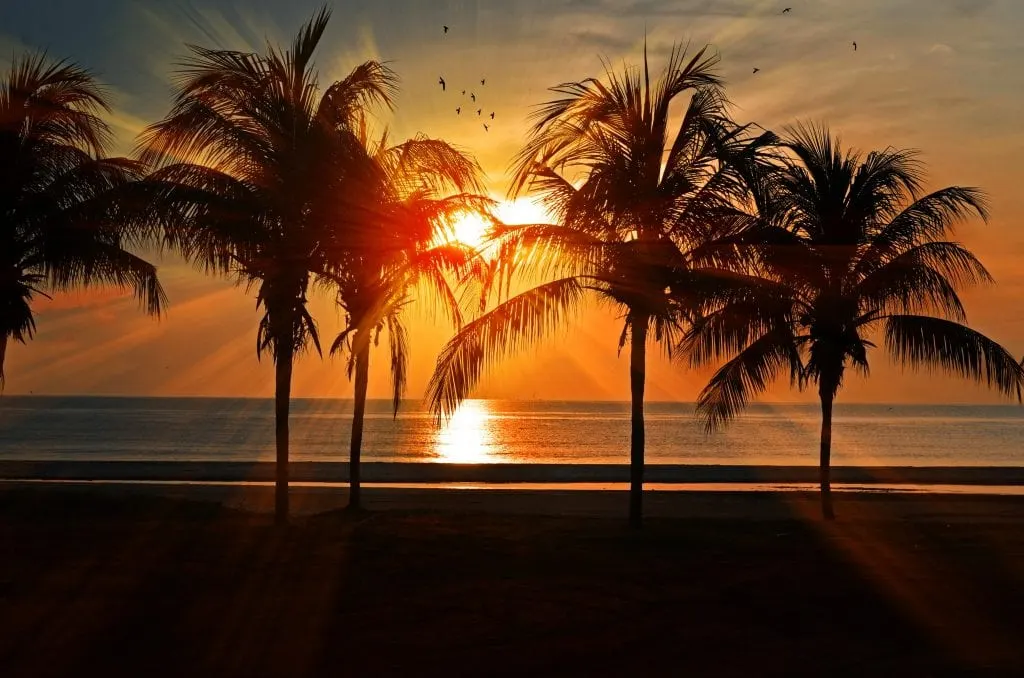 10. Laguna Beach, California
Laguna Beach is an excellent choice for a romantic visit. It's beautiful with some of the most amazing views in California. Walk along the shoreline watching waves crash against the sand, or you can take a boat for a ride in the small bay.
There are restaurants that specialize in seafood, Italian food, Mexican cuisine and much more! The best thing about Laguna Beach is that it has something for everyone, especially couples looking to spend quality time. Another idea is renting bikes for a bike tour through town or around the lagoon with your sweetheart!
Where to stay: California Hot tub hotels
11. Malaquite Beach, North Padre Island, Texas
Malaquite Beach is located on North Padre Island, Texas, USA. It's named for the rock called Malaquite, which is primarily composed of iron.
Malaquite Beach has a wide, sandy beach that extends about 1.5 miles in length. With a population of over 1,100 and a beautiful beach and natural environment, Malaquite Beach is a gem, just an hour south of the Texas/Mexico border. Malaquite Beach is secluded, with some of the best scenery. Named for it's number of salt-water crocodiles that thrive here, making it a popular spot for photographers.
Where to stay: Schaefer Haus Mansion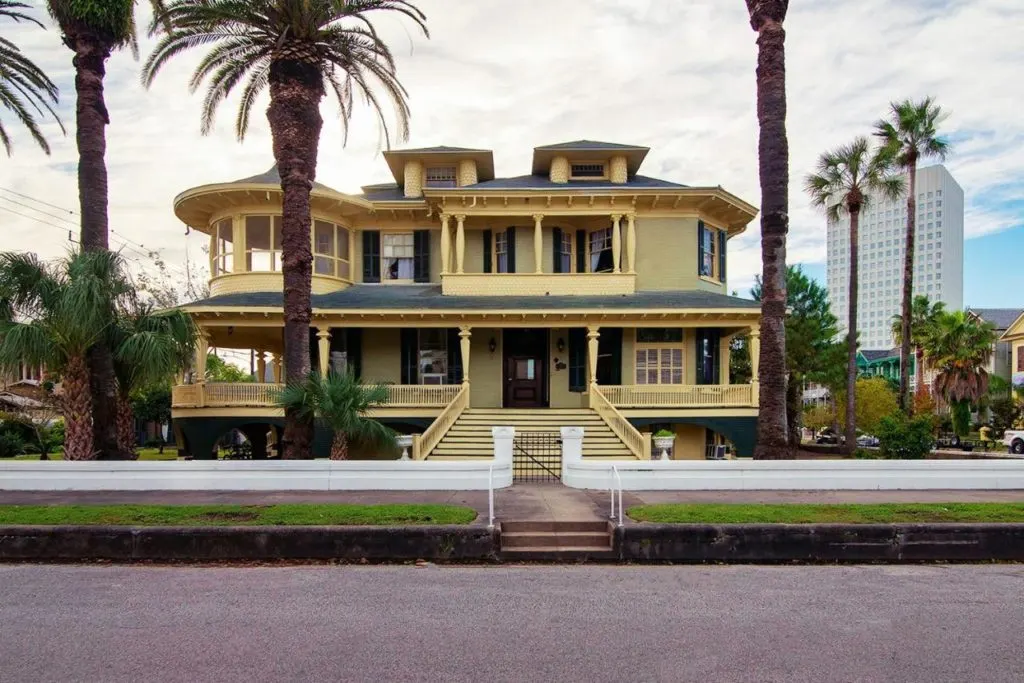 12. Malibu Beach, California
Looking for a romantic seafront in California? Malibu Beach has it. It's located at the tip of the Santa Monica Mountains. Scores of visitors flock to the area because of the natural beauty of the coastline, community of celebrities, and the fun of sandy surfing.
The beach is a great place for outdoor activities during the summer. Enjoy a day at the beach clubs when the weather is too hot. Bowling, volleyball, and movie nights are offered by these clubs. It is the beach that bares the soul and provides a perfect setting for a vacation.
Where to stay? Calamingos Guest Ranch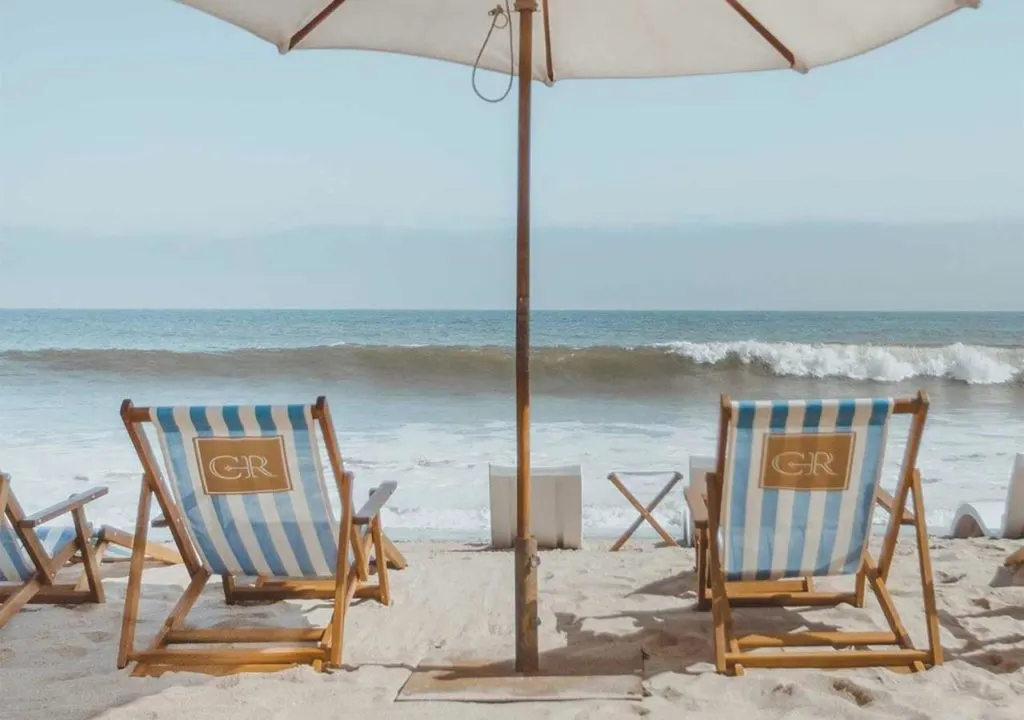 13. Long Beach, Washington
It is 45 minutes north of Seattle. The flat area makes it easy to hike or ride a bike. Long Beach is like a lot of quaint seaside towns along the Pacific coast, it's a great place for a short getaway. There's a number of restaurants, shops, and oceanfront resorts that's found in the isolated city.
The perfect combination of relaxation and outdoor activity that's offered by Long Beach, Washington. Couples can enjoy looking at the stars or walk down the beach during sunset. Regardless of the time of day, the sights are sure to please.
14. Myrtle Beach, South Carolina
In South Carolina, a beach town that is best known for its warm, sunny weather, its breathtaking beaches, and its lively nightlife. Since the early 2000s, Myrtle Beach has become a destination for couples to have fun.
The location is suitable because of its mild climate. It's a tropical paradise where the weather is predictable. You can dress in a bikini and swim a mile out in the ocean and still have a perfect day. Stroll on the boardwalk and watch a musical. Searching for a beach retreat, Myrtle Beach is the place to choose.
Where to stay? Compass Cove
Best Couples Beach Vacations in US
15. Newport Beach, Rhode Island
Two words: beauty and tranquility, describe this lovely destination. If you go to the beach in Newport, Rhode Island, you'll find yourself in a small town with charming architecture to see, as well as being able to see the ocean and its islands from the streets.
Observing the twinkling lights of the city at night when gazing at the stars. Lovers can enjoy the different establishments along the beachfront. On Ocean Drive in Newport, Rhode Island. Romantic walks, sunset dinners, and moonlit walks along the ocean are ideal for hanging out on a couple's escape.
Where to stay? Newport Beach Hotel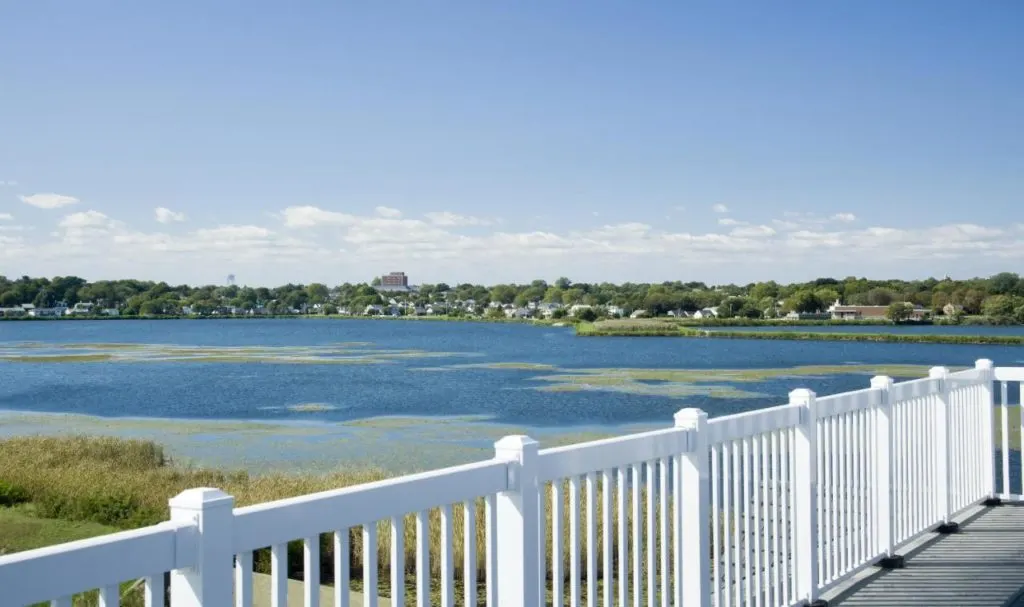 16. Ocean City Beach, Maryland
An Ocean City Beach vacation, in Maryland, is one of the most scenic escapes you can take. It's perfect for couples who want to unwind at the beach with your significant other. While describing a beach trip, there's only one way to verbalize a trip to Ocean City beach.
You see, a beach trip for two is a destination, a place where love blossoms, where you can escape from life's troubles and enjoy a time of romance. Ocean City is America's original seaside resort, with over 650 acres of beachfront, hotels, boardwalks, restaurants, and marinas.
Where to stay?: Safari Hotel Boardwalk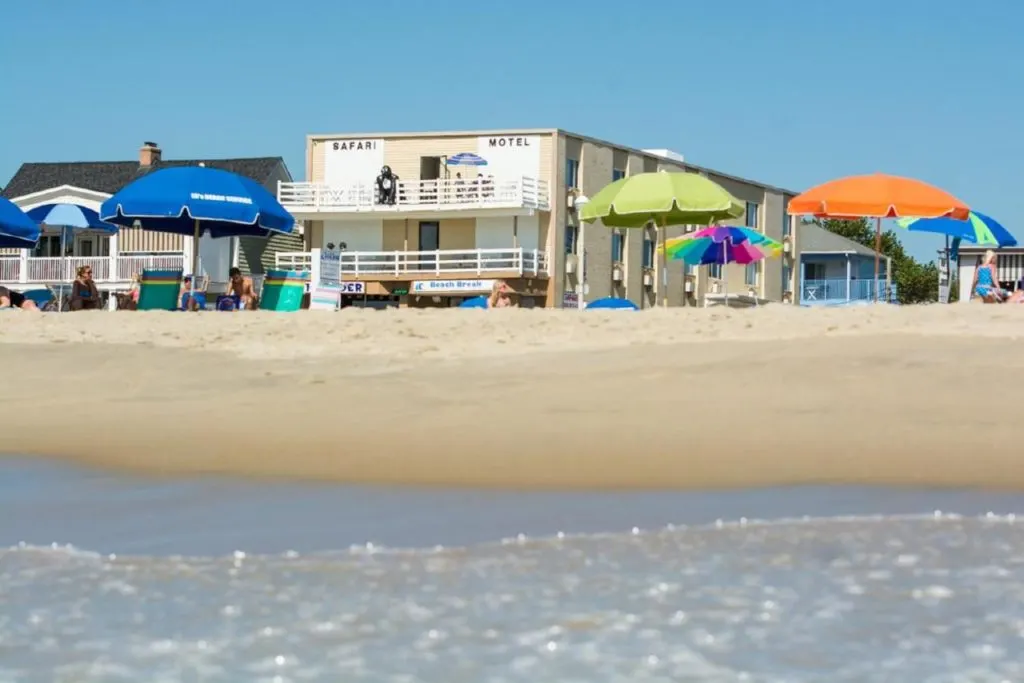 17. Oak Street Beach, Chicago, Illinois
At first glance, Oak Street Beach, Chicago, Illinois seems like an ordinary beach, but it's actually a gem that you should know about. With a selection of beach-goers throughout the seasons, this place offers a wide range of activities that help couples have a romantic beach experience.
If you haven't yet visited Oak Street Beach, Chicago, Illinois, you are missing out on some scenery the city has to offer. Located on North Avenue, this beach boasts gorgeous views of Lake Michigan, while also being a prime spot for couples looking for a romantic getaway.
Where to stay: Hotels with hot tub in Chicago
18. The Oregon Coast
Perhaps it's time to check out the Oregon coast. If you're in the mood to relax, the beach is the perfect spot to unwind and enjoy romance under the sky. From the crashing waves to the crunching sand, the Oregon coast is the perfect destination to enjoy the sights, sounds and feel of the great outdoors. Must-see places include Cannon Beach, Nye Beach and Secret Beach.
You can get in touch with your inner child at the world-class beaches on the Oregon coast. The beaches are dotted with secluded coves and beautiful tide pools. When visiting, you'll find distinctive attractions that will take your breath away.
Where to stay? Little Creek Cove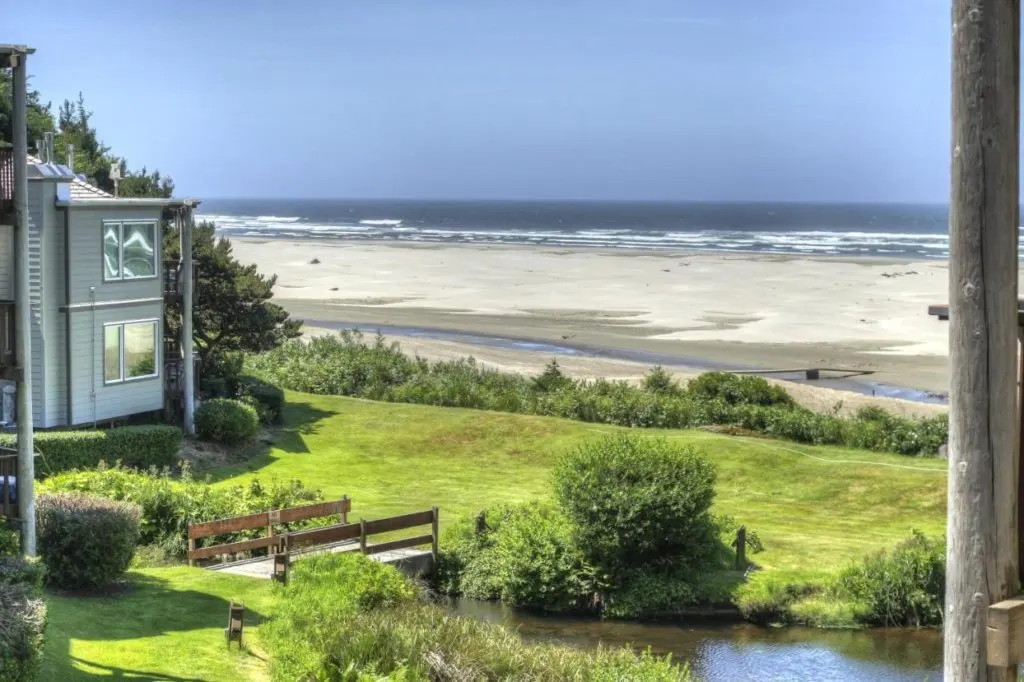 19. Naples Beach, Florida
Naples Beach is a cute, white, clean beach. This is a great uncrowded location sometimes. A nice hidden gem secluded from most visitors. There are so many romantic places in the world, but there is only one which the ladies dream about.
It is the city of Naples, Florida where the sun is always shining, and people are always smiling. There are interesting things to do in Naples, Florida which you would love to explore. All-inclusive resorts with oceanfront locations in Florida and beyond. These resorts were designed to cater to the desires of any couple.
Where to stay: Ritz-Carlton, Vanderbilt Beach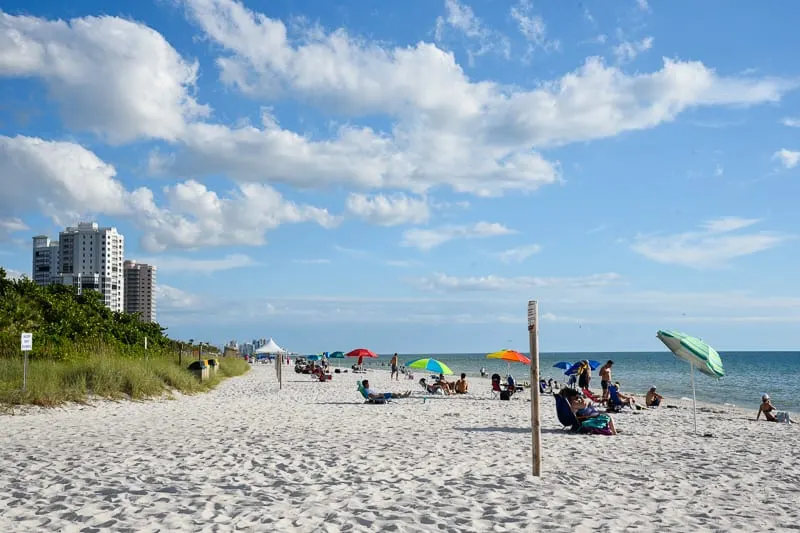 20. Orange Beach, Gulf Shores, Alabama
Beach lovers will appreciate this waterfront for its emerald-colored waters, white sand, and palm trees. The coastal community of Orange Beach, Alabama, is known as "the beach." For others, it's a mecca for beach activities, a place to cool off on hot days, or go for afternoon drinks on a winter evening.
There's plenty of amusement parks, golfing, and fishing to satisfy you. Be sure to see Gulf State Park, the Gulfarium, and the Donut Hole. Oh, please don't forget to bring a beach chair. Most importantly, just relax and enjoy the moment together.
Where to stay? Perdido Beach Resort
21. Outer Banks Beach of North Carolina
The Outer Banks of North Carolina is a great retreat. There's a gorgeous area for beach lovers to enjoy. Lighthouses, wildlife, and scenery can be seen on the largest barrier islands in the Atlantic.
You can take an air tour to see the Wright Brothers view of the beach, the Aquarium on Roanoke Island, or a four-wheel vehicle tour to see famous wild horses. It's difficult to describe the magic of the Outer Banks. For most people, it's an escape from work, for others, an adventure. A place that takes your breath away.
Where to stay? Oceanfront Inn
22. Pismo Beach, California
Pismo Beach is a popular destination for those looking to enjoy the ocean. It is also known as The World's Most Beautiful Beach. There's several activities to do in Pismo, such as surfing, swimming, kayaking and much more. One of the most romantic things to do is take a walk along the beach at sunset.
You can also go out for dinner and listen to live music or spend time in an intimate setting by candlelight. Romantic things to do in Pismo Beach, California include taking a walk along the beach at sunset, watching the waves.
Where to stay?: Seacrest Oceanfront Hotel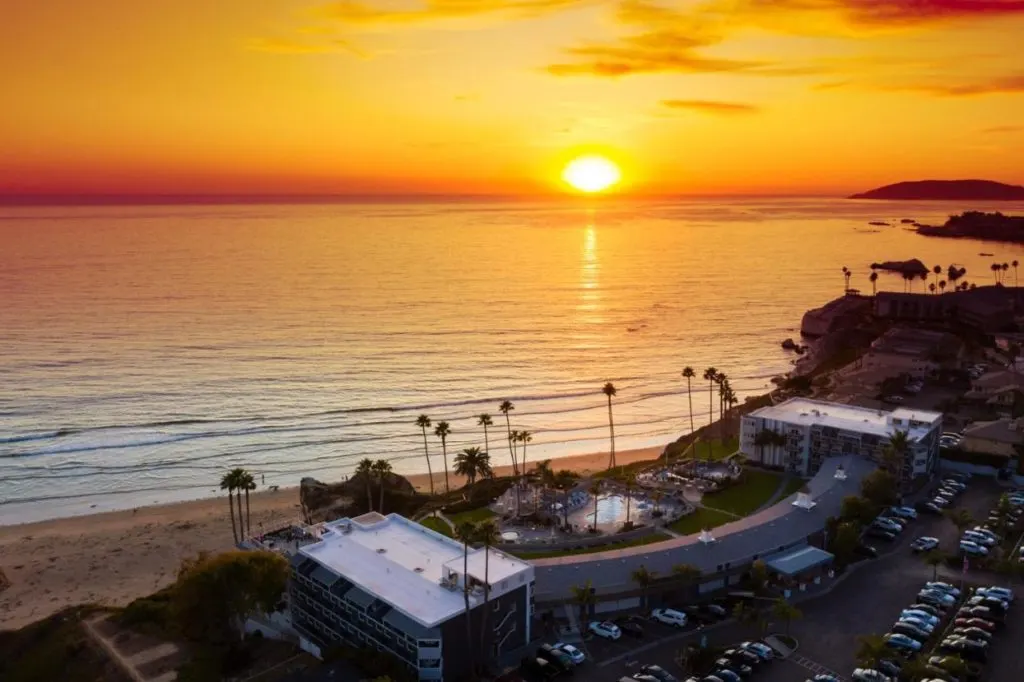 23. Provincetown Beach, Massachusetts
To say that Provincetown, Massachusetts Beach, is a gorgeous romantic beach is an understatement! The famous resort town is the perfect place to spend a romantic summer, there is no such thing as too much sun (or sand) on Provincetown's sandy shores.
The town is picturesque with its quaint cobblestone streets and colorful architecture, and it is a true lover's mecca. There are also a variety of quaint shops and boutiques to be discovered. The Outer Cape provides excellent relaxation, but with spice. You'll find the Cape to be more tranquil if you head further out.
Where to stay: Getaway with private beach access
24. Rehoboth Beach, Delaware
Rehoboth Beach in Delaware, has a cute long boardwalk, lined with nice restaurants, bars and shopping boutiques. The sand feels nice between your toes. The sight of couples walking and kicking along the water, taking in the beautiful scenery, is sentimental.
The appeal of the quaint city is the gorgeous resident's homes are the magic of Rehoboth. One place to check out, Funland, an arcade amusement park on the boardwalk. Flashback to when you were a kid and rode the classic merry-go-round. So, if you're looking for an escape, then plan a visit to Rehoboth Beach.
Where to stay: Beach View Hotel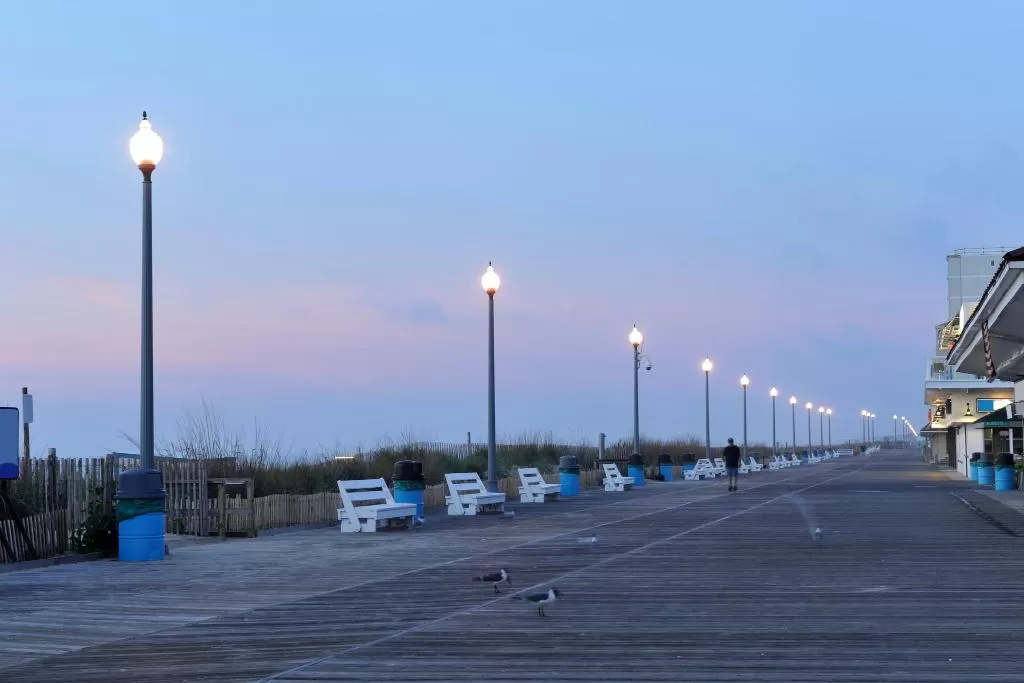 25. Sanibel Beach, Florida
No matter how many times you visit the Florida Keys, you'll never get tired of Sanibel Beach. Located west of Fort Myers, the warm water and soft sand set the scene for a trip of escapades that excites the heart and keeps the imagination alive. While beach cruises are common, there are other ways to enjoy the beach for less money.
Take the afternoon to kayak to the reef on a stand-up paddle board. There's a wide variety of activities for you, plus it's a great beach destination for a couple to spend a few days.
Where to stay? South Seas Island resort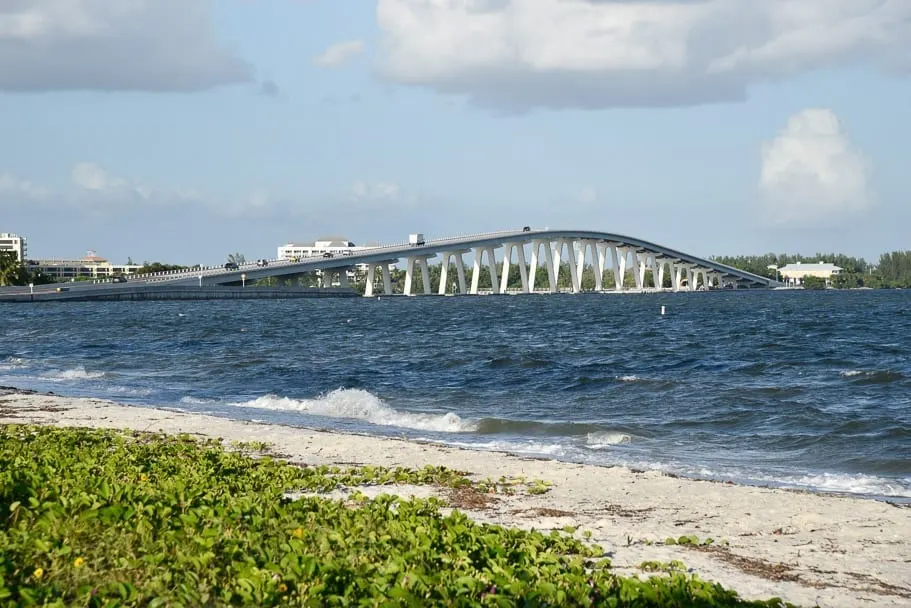 26. Saugatuck Beach, Michigan
Clear blue water and the white sand make this beach perfect for spending time with loved ones. With water underneath your feet and with the right balance of man-made and natural beauty, this town offers all you can desire.
From fishing to kayaking, you'll enjoy a host of water-based activities right on the beach. During your stay in Saugatuck, climb the top of Mount Baldhead, sample local wines or spend time in the Dunes State Park. Saugatuck is a Michigan beach town with a welcoming atmosphere that's perfect for a getaway at any time of year.
Where to stay: The Belvedere Inn
27. Schoolhouse Beach, Wisconsin
So, you drive down to Schoolhouse Beach in Delaware, park within the cedar trees, then once you walk right down to the beach it's small, smooth, limestone rocks which are exclusive to America. You don't find many beaches like that. That is what makes the waterfront special.
The beach is minutes from Wilmington and Philadelphia. Way white sand and views of the ocean and the bay. The beach has been a favorite since opening as a resort. In 2007, the Delaware Department of Natural Resources and Environmental Control reclassified the beach as a National Natural Landmark.
Where to stay: The Harbour Light House Inn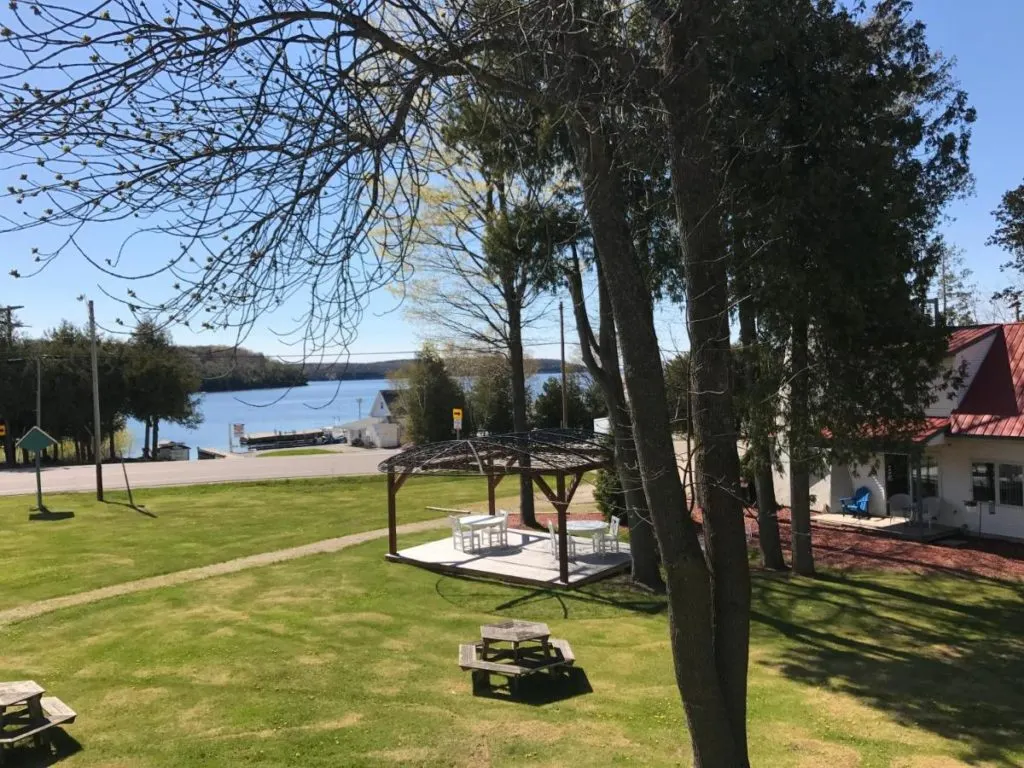 28. Tybee Beach, Savannah, Georgia
The Savannah, Georgia beach's laid back vibes make for the perfect retreat. There's nothing sexier than standing near water's edge as waves creep steadily towards you and your lover. Rent a cottage, as it will create an at "home feel." Explore the small city on foot, to see Tybee's attractions.
The causal beach life makes it easy to indulge in the southern dishes, tasty drinks and down south living. Visit the historical Tybee Lighthouse, climb to the top and enjoy a beautiful 360-degree view. Tybee Island is a clean slate of scenery for any couple.
A great couples beach.
Where to stay in Tybee Beach: Desoto Beach Terraces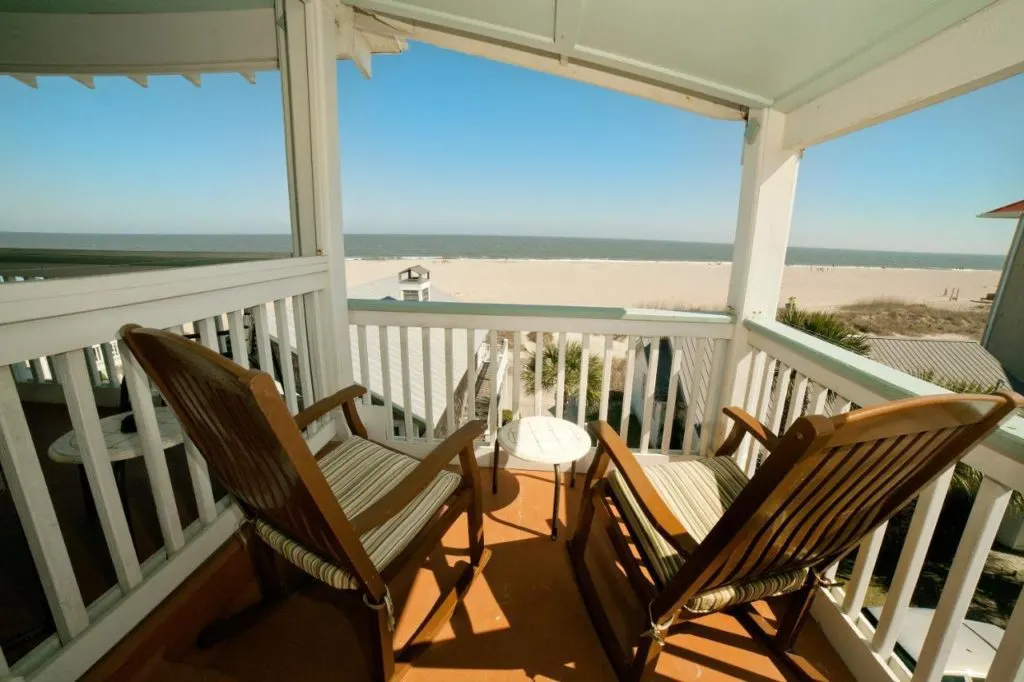 29. Virginia Beach
Virginia Beach is considered for couples because it's affordable with nice lodging. The sand is soft to walk barefoot, making it feel like you're walking on clouds.
Things to do in Virginia Beach for couples, includes visiting historical landmarks like Cape Henry Lighthouse, exploring wildlife at the Chesapeake Bay Maritime Museum, or relaxing on one of the beaches. The Boardwalk offers an amazing view of the alluring beach. Virginia Beach makes it easy to enjoy an unforgettable time. The beaches are a place to start, but there are even more ways to make your Virginia vacation a memorable one.
One of the best couples beach.
Where to stay in Virginia Beach: Oceanfront Virginia Beach Hotels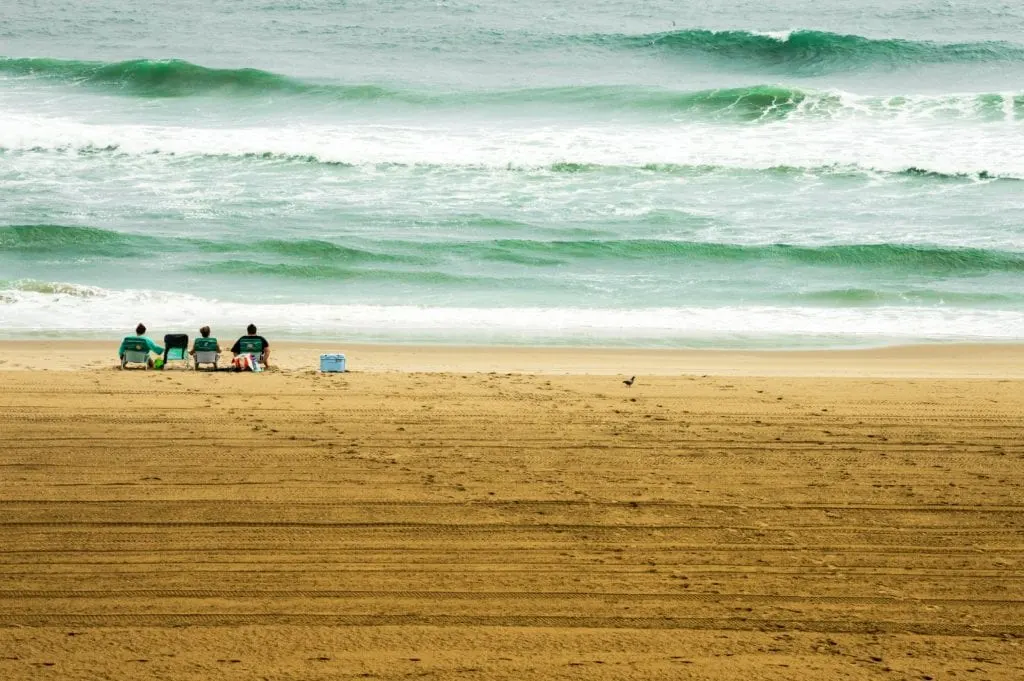 30. Waikiki Hawaii
Waikiki beach is awesome for a getaway. The world's premier beach destination has an array of shops, beaches, and plenty of luxury resorts. The only beach in the States that's designated as a national historical landmark.
The entire city is a tourist destination, and considered as one of the most desired locations in the world. There's the Honolulu Zoo, which has animals that visitors can feed. With its beautiful white sand, swaying palm trees and turquoise water, it's hard not to fall in love with this beach. Hawaii is a beautiful beach destination, and a romantic getaway.
Where to stay in the Waikiki: Sheraton Princess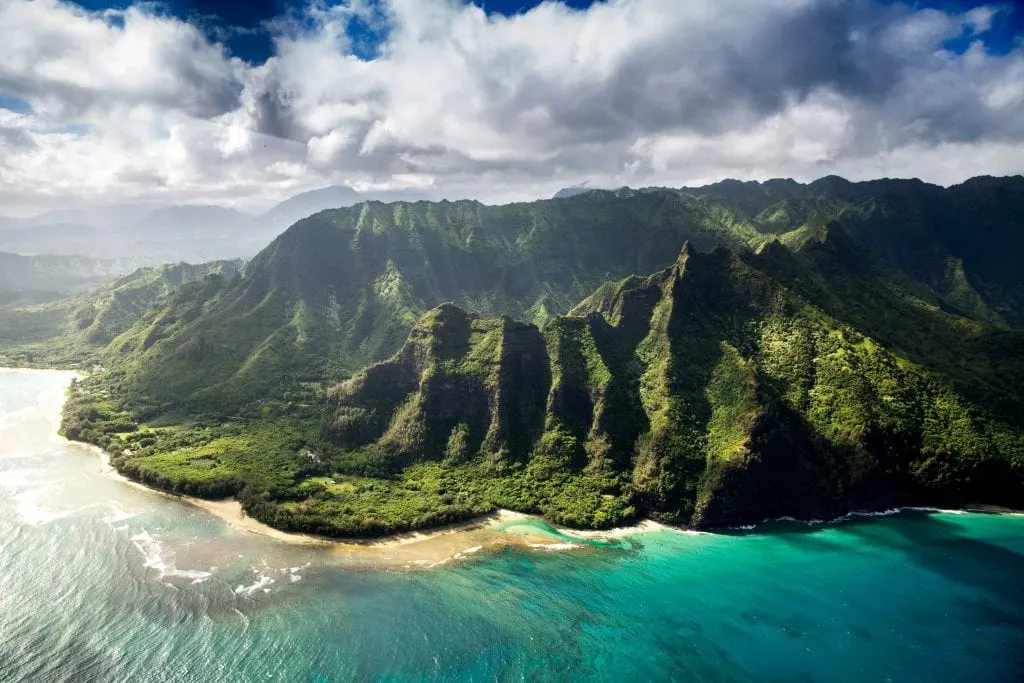 ***
See more:
Romantic Weekend Getaways for Couples