Looking for the Most Romantic Getaways in the USA for Couples?
Whether you are searching for birthday trip ideas for your boyfriend or anniversary getaways for your spouse, we have you covered.
In our guide we will cover the 25 best vacation spots for couples in the US that you should take this year and why they make the perfect weekend getaway!
25+ Romantic Getaways in the USA for Couples
Birmingham, Alabama
Definitely one of the most romantic places in the US for couples is Birmingham, Alabama.
Birmingham is in the heart of the Southern Apalacians and a deep south delight. You can take a hike through beautiful nature reserves like Oak Mountain State Park or Red Forest Park. An easy camping get-away on a lake is never too far.
If roughing it puts a strain on your relationship, the antebellum south has antique plantations turned conservatories and the always romantic Birmingham Botanical Gardens for quaint afternoons.
A walking tour of downtown Birmingham offers many historical landmarks and delightful southern style churches.
But don't let that tranquil feel fool you. As Alabama's biggest city, Birmingham also offers a rocking nightlife. A common stop for touring southern musicians, the Alabama theater offers great shows. Or maybe you want to dance? Local spots like Zydeco and Nana Funks keep the party going all night long!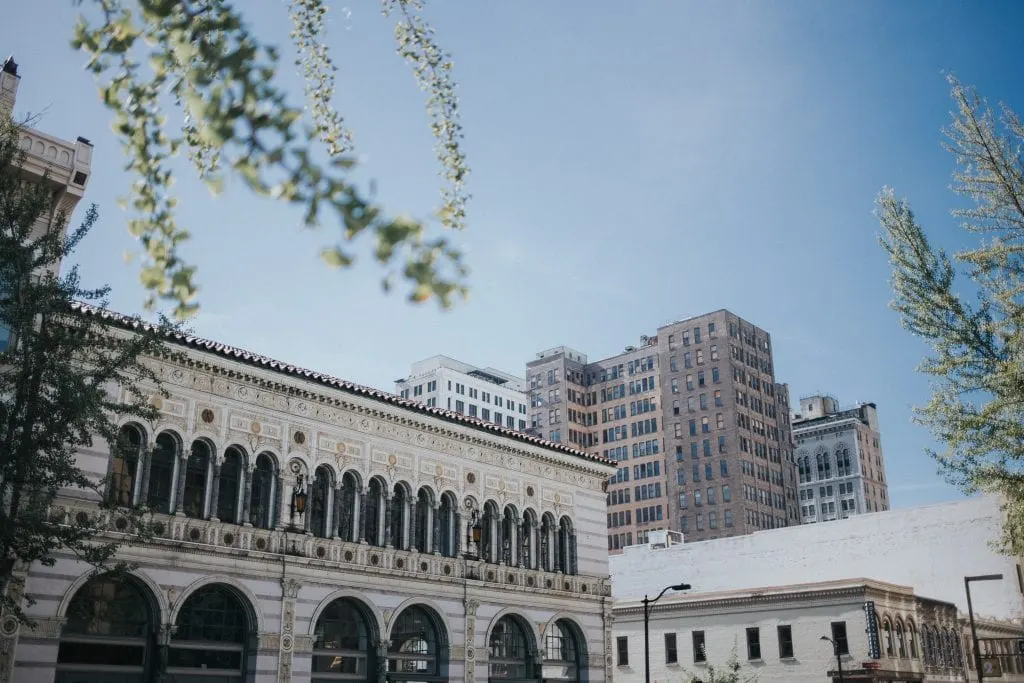 Anchorage, Alaska
Remote. Not as remote as you can be in Alaska, but if you are looking to truly get-away with the one you want to be alone with, Anchorage is a top choice. Just make sure they're warm.
Alaska has some of the most awe inspiring features on this planet. Take a cruise through Cooks Bay and the Gulf of Alaska. You can whale watch with spectacular views of mountains, fjords and ice cliffs collapsing into the ocean.
If you are feeling more adventurous, take an ATV through the many vast state parks and see grizzly bears, moose or reindeers. After a few days or weeks of adventuring wind down at one of Anchorages breweries or distilleries. The isolation of Alaska will bring you and that special someone closer than before.
Overall just a fabulous spot for a romantic vacation in the US.

Eureka Springs, Arkansas
If you are looking for anniversary trip ideas in the USA, don't overlook Eureka Springs. It is certainly one of the best vacation ideas for couples.
The Ozarks is one of the best kept secrets of the American South. Eureka Springs is known for exactly what you think it is. Natural hot springs. Yes, I said natural. Sure, Eureka Springs offers many other luxury spas for you and yours to unwind and relax with half the effort.
Or, you can explore all the trails through the Ozark Mountains and come across natural hot springs and waterfalls. Experience that connection to earth's natural luxuries together.
Rent a boat and explore all the nooks and crannies of the surrounding lakes. Take a drive through the Arkansas Art Trail, where many artists from around the world. Come see why this unique geographical region is often described as a work of art waiting to be seen.
Unsurprisingly, Eureka Springs has a charming downtown tucked in its hills. It has coffee shops, night clubs and art galleries are scattered all throughout to keep you and your partner entertained.
More Arkansas fun: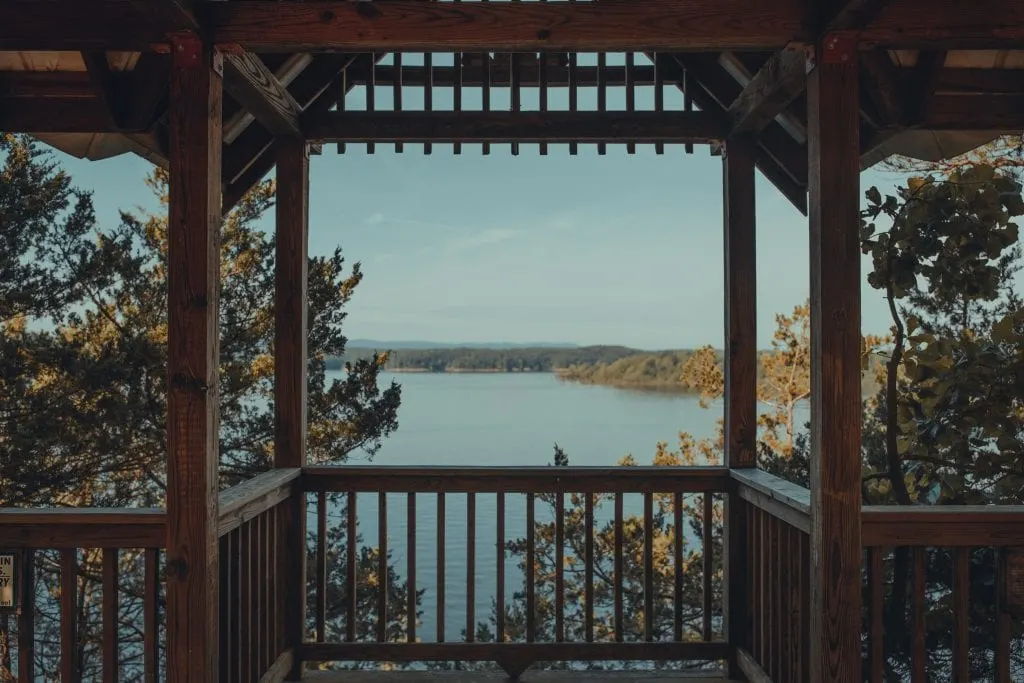 Catalina Island, California
California is always a top destination on anyone's vacation list. California is a place you can go and see everything you've seen on TV. It is definitely one of the most romantic places to visit in USA.
A place to feel like you're a part of that unique culture that has spread around the world. Even if it is just for a weekend.
Catalina is that upscale classier vacation you have always wanted to take. You and your partner can feel like you are among the elites and stay at a luxury resort and be waited on hand and foot.
And why not? Treat that person you always tell is special in a way that is, well, special. On Catalina island you can snorkel at Lovers Cove Marine Preserve or sail between the northern channel islands.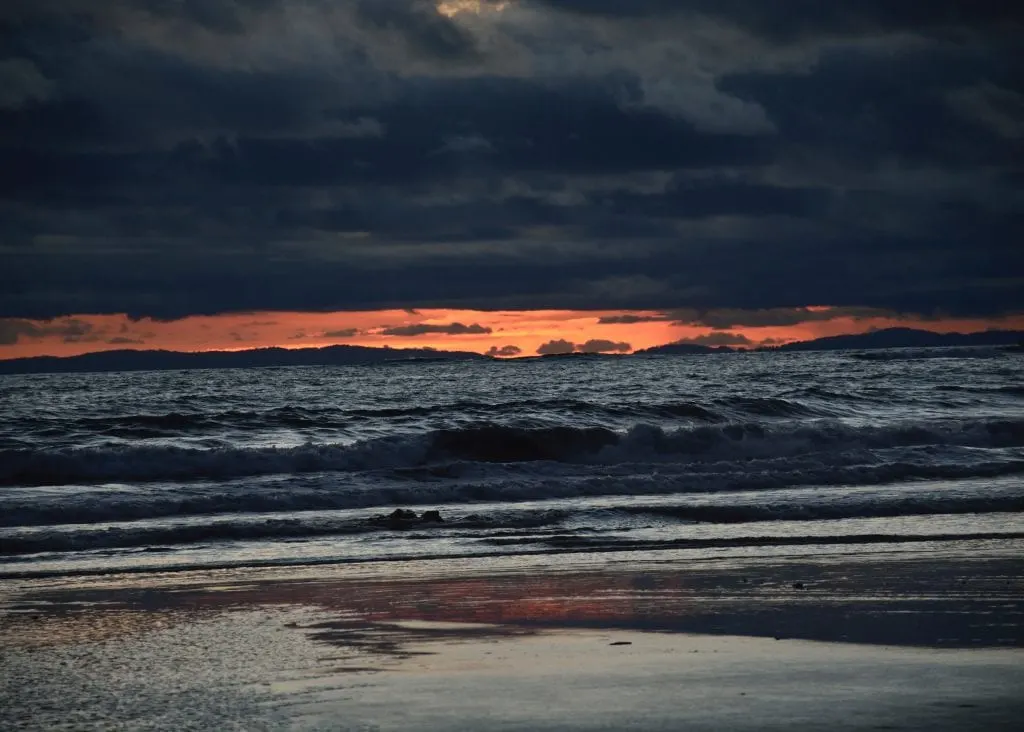 Aspen, Colorado
Fallen for someone who has a big appetite for Adventure? The Rocky Mountains boasts some of America's biggest mountains with over 50 "fourteeners" (Mountains over 14,000 feet in elevation).
Aspen has one of America's most sought after ski resorts with endless exciting and romantic activities. Get lost in gladed areas where you can be completely isolated with your partner. Enjoy a fire pit by a heated pool at night.
Aspen is only a four hour drive (not bad for the american west) to Denver. Denver is an exciting city bursting with energy. Probably because its residents are some of the most fit thrill-seeking junkies in the country.
Hip night markets, celebrated comedy scene, a natural amphitheater featuring some of today's biggest bands (Red Rock Amphitheater). Aspen may be known for its skiing but it is also a year round destination town. Summer activities like hiking, ziplining and waterparks are all right there for you two!
Undoubtedly one of the best romantic vacations in the US.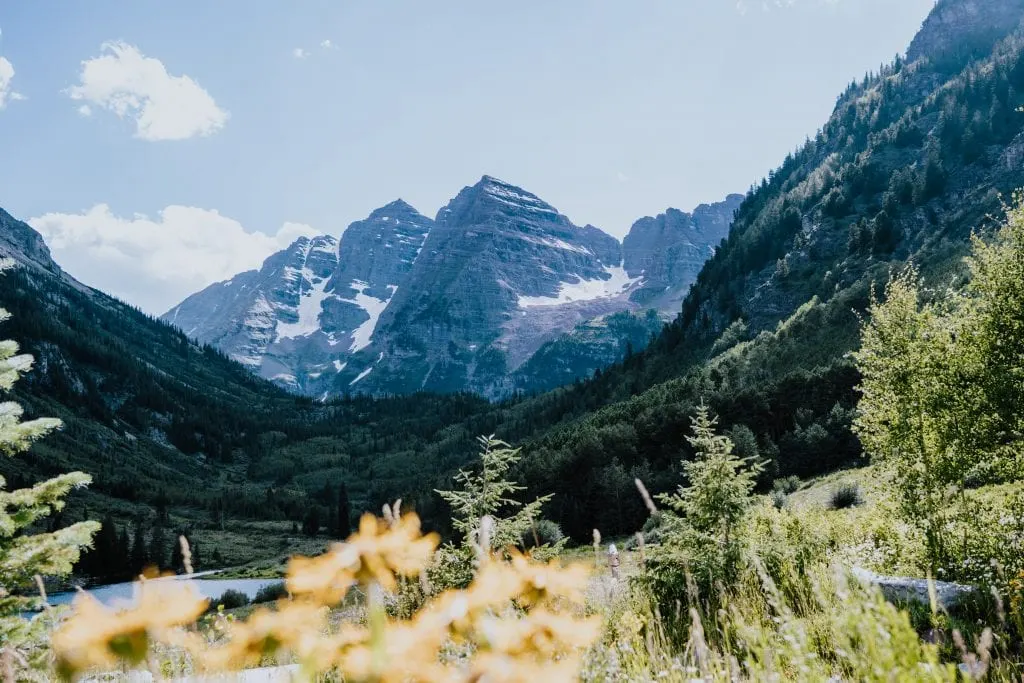 Greenwich, Connecticut
If I made a list of most romantic cities in the US, this place would definitely make the cut.
Connecticut may not have the same American reputation as Boston or Philadelphia, (it may not have Boston's cool date spots) but culturally it is a part of America's origins. New England's culture is reflective of its long and rich history.
A wholesome and friendly place, Greenwich has a country mindset in a suburban setting. It feels like you are far away. You two can visit a strawberry field or an apple orchard. What is more romantic than that?
Well, Greenwich has beaches on the Long Island Sound, Downtown you find all different 'farm to table' restaurants and art galleries.
Less than an hour on the train and you are in downtown Manhattan with endless restaurants, clubs and events to entertain that special someone. An hour drive north and you can be camping in the Berkshires (Massachusetts). Or you can stay in Greenwich and enjoy that cozy Airbnb.
Lewes, Delaware
Just across from Cape May, New Jersey, is Lewes. A cape town and increasingly popular getaway location in the Delaware Bay. Lewes is a little beach city on a bay and one of the best couple vacations in the US.
Probably because the actual beach is next door. Lewes is a more frugal option than it's neighboring beach towns. But Lewes' biggest attraction is Cape Henlopen state park. Which is also a beach of course, but also a place to boat, fish, kayak or clam!
Sure, picking clams may not be the most romantic but it won't take away from everything else!
A personal favorite spot of ours for a couples vacation in the USA. See more: Romantic things to do in Florida.
The keys aren't quite as wild as other destination places in Florida like Miami or West Palm Beach. Sure, it has the spring breakers and other extravagant party goers, but it is spread out. The keys are a stretch of tropical islands going into the Gulf of Mexico, but it feels like the Caribbean.
You and your partner can find yourself on some pretty secluded Key West beaches. You two can take advantage of some of the world's most sought after snorkeling and scuba diving. You can swim with dolphins!
Endless romantic getaway options like spas and resorts to beach cabins and cheap margaritas. There's a reason Jimmy Buffet has a house there. Check out the most romantic hotels in Key West.
Why not take a romantic Miami to Key West Road Trip, it is seriously one of the best trips we have ever taken as a couple!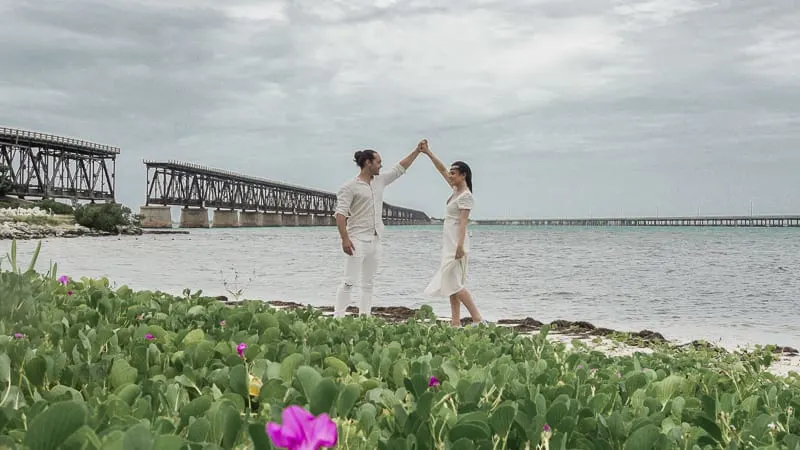 Helen, Georgia
If you are looking for a unique romantic weekend getaways for couples in the USA all I can say is CHOOSE HELEN!
"It's the charm of Bavaria, in the heart of the Blue Ridge Mountains." Who new? Stashed away in the blue ridge mountains was a secret German style village.
Well it isn't actually German. Fifty years ago, the people of an old logging town decided to change their image and create a mandate that all structures must incorporate the style.
Helen still maintains a population of less than 1,000 people. There are plenty of Airbnb where you can spend the week and feel far from home. The unexpected pleasure of this mock austro-hungarian town is the perfect romantic getaway. It's spontaneous, it's adventurous and it's right in America's south!
Check out the best romantic places to stay in Helen.
See also: Best Romantic Getaways in Georgia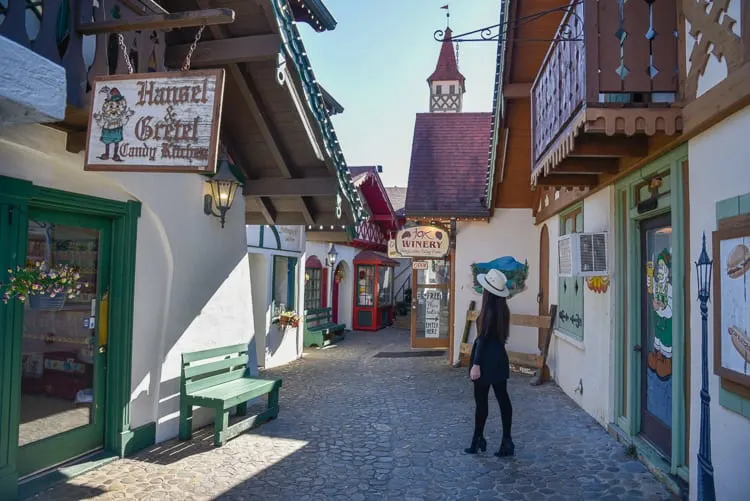 Maui, Hawaii
Probably should be number one on the list? Everyone thinks of Hawaii as the go to romantic destination. And it should be.
It may not be the most affordable romantic getaway in the USA but it sure would be a memorable one!
The Hawaiian archipelago is the most remote in the world. What is more of a getaway than an island in the middle of an ocean, that is closer to people in space than they are to any other city.
But the classic romanticization of Hawaii isn't inspired by Honolulu, but Maui. If you want to really take that extra step (which is what romance is all about, right?) then Maui is the place to be.
Often called "The Big Island", Maui has some of the most beautiful secluded beaches and lagoons. Get lost in the jungle or go cliff jumping and show your partner the adventurous side.
Take surfing lessons or scuba dive with Manta Rays. Maui has everything to offer.
An unforgettable romantic beach getaway in the USA!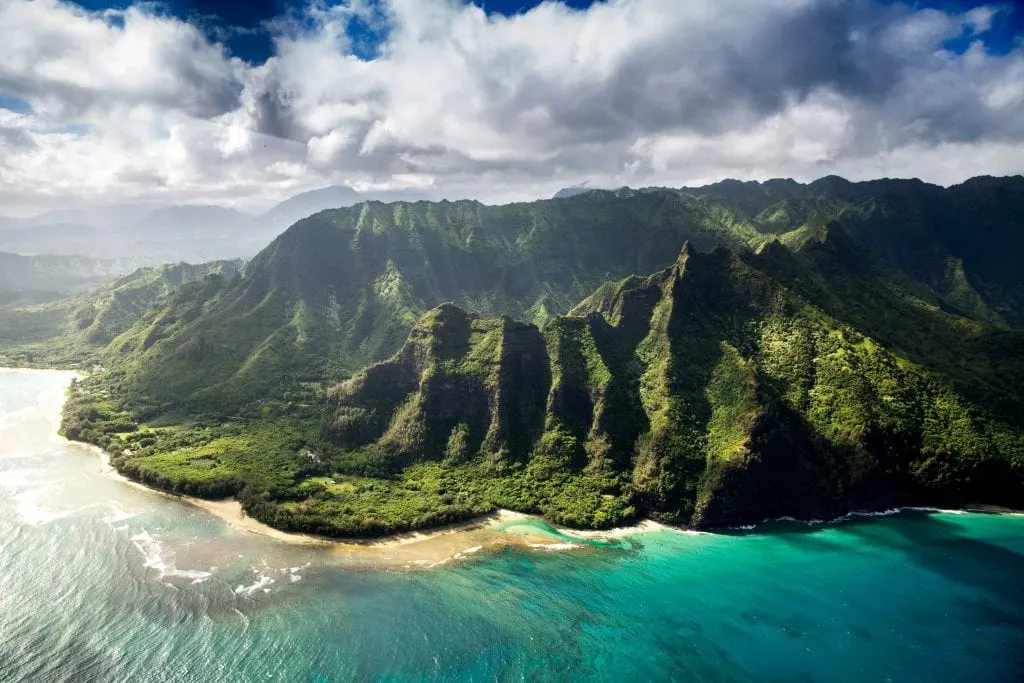 Boise, Idaho
Located in one the most beautiful parts of the country, Boise is a perfect anchor city for you and your loved one to visit some of the best state parks America has to offer.
It might not be the first place in the US that springs to mind but Boise is definitely one of the most romantic destinations in the US.
Yes 5 hours in a car is a long time, but it is worth it to see the Grand Tetons, Yellowstone or Salt Lake City. But if you're just looking to stay in the city, Boise has a lot to offer.
Take a ride on the Boise River Greenbelt, an alternative way that locals get around. You can take boat rides to different parts of the town.
Boise has historical buildings like its Train Depot. Sign up for a couples glass blowing class at Boise Art Glass. Finish at the Basque Museum that highlights Boise's unique Basque community – the largest outside of Europe.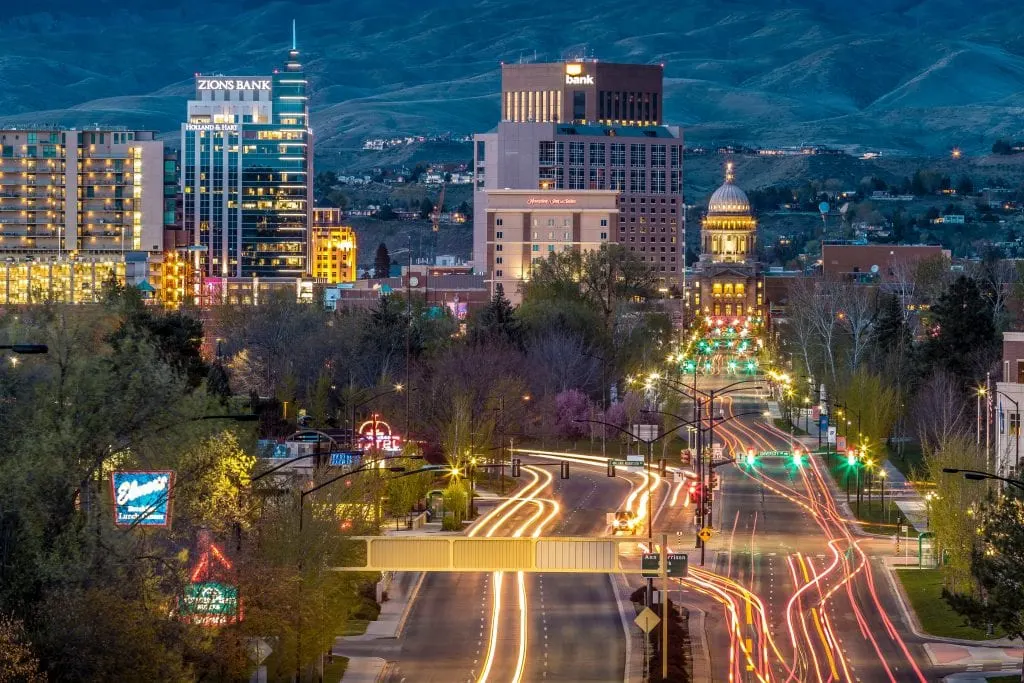 Ottawa, Illinois
Illinois isn't just Chicago and southern farm land. A couple hours west of Chicago you find Ottawa, Illinois.
Out there you can visit Starved Rock State Park. Get out into nature where you will find many trails to get lost in.
You and your partner will enjoy spectacular views of the country's midwest, discover natural waterfalls or open lakes to swim in.
Ottawa itself isn't short bonding activities like skydiving or a shooting range. Sure it isn't a traditional setting for a romantic date, but it will get both your adrenaline running.
Makes our cut for a top romantic getaway in the US.
South Bend, Indiana
A centerplace in the midwest for arts and food, the lovely South Bend Farmers Market stands out. It has fresh-from-the-farm vegetables and goods stands.
With plenty of local food vendors offering tasty food in popup kitchens, you two will share a memorable meal.
Later, you can catch a show at the famous Morris Performing Arts center. You will find everything from Broadway shows to stand up comedy.
Next door to South Bend is Notre Dame, with one of the country's most respected college sports programs. Catch a football or basketball game for an exciting night.
If you are looking to dance the night away, S. Main Street has a tight bar district suited for every type of party goer.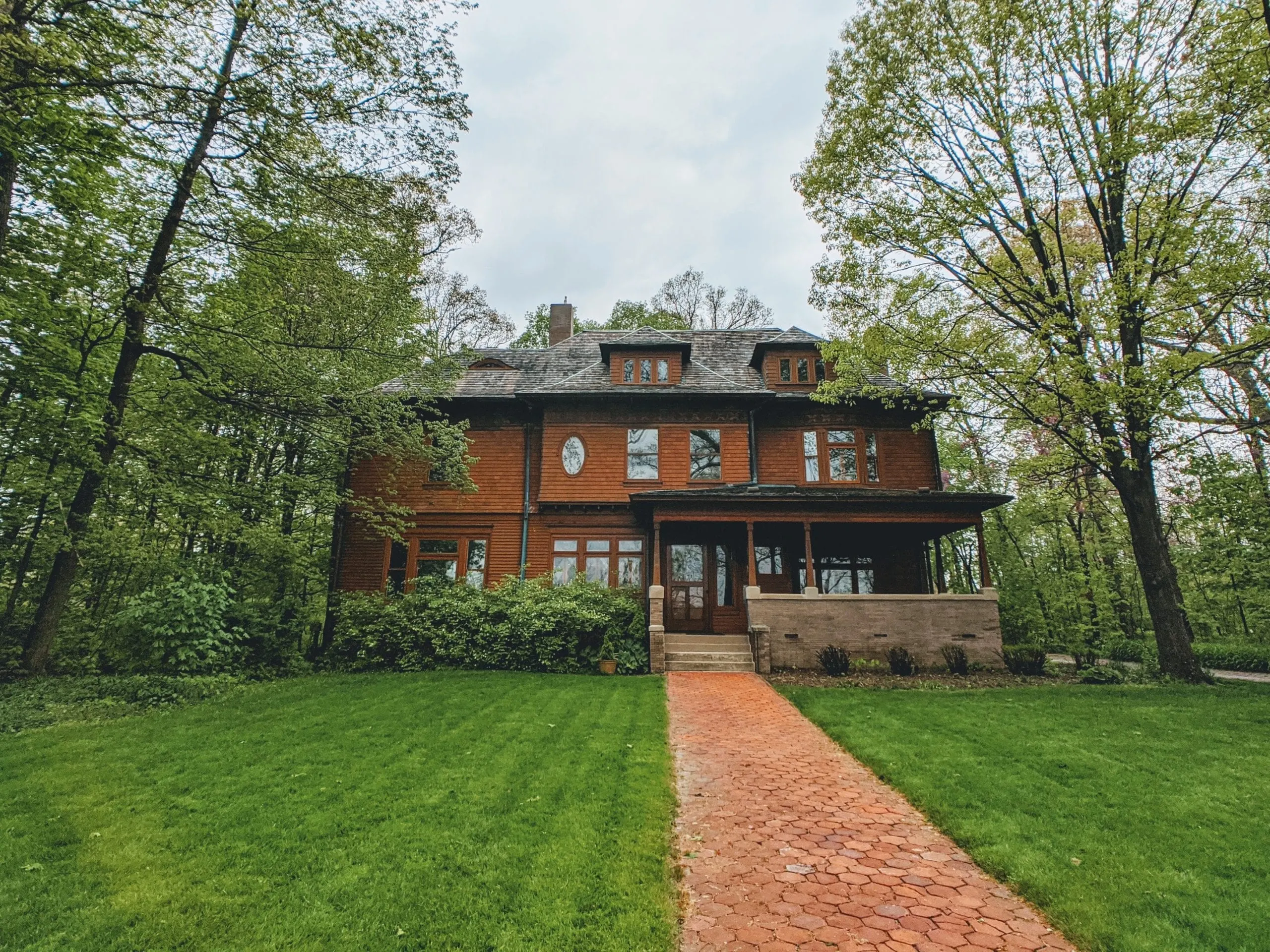 Orange City, Iowa
The midwest of America offers a delightful change of pace from the rest of the country. It offers a simple, yet respectable lifestyle that is easy to fall into.
Orange City is another delightful stop on any trip through the midwest.
A definite stop is Windmill Park. You can, of course has a romantic picnic or go for a swim, but you will also have a whimsical collection of windmills.
At the right time of year you may also run into the Windmill Park Tulip Festival (May). Less than an hours' drive is the Orpheum Theater in Sioux City. This beautifully nostalgic theater will give you the full country music experience.
Kansas City, Kansas
Kansas City is split between two states. Mainly the city lies in Missouri, but it doesn't matter which state you're in, because either way you will be in Kansas City on your couples getaway.
A popping, up and coming mid western city there are plenty of activities for people of all ages. Take a walk through the breathtaking Overland Park Arboretum. Visit the rose garden in Jacob L. Loose Park.
Kansas City is even home to a taco trail, where you can navigate through the city on a great taco adventure.
You and your partner will find endless bars from trendy nightclubs to divey local joints. But if you really want to impress your date, take them up to West Bottoms district and enjoy a happy hour along the Missouri river.
Another city you might like to check out is St Louis.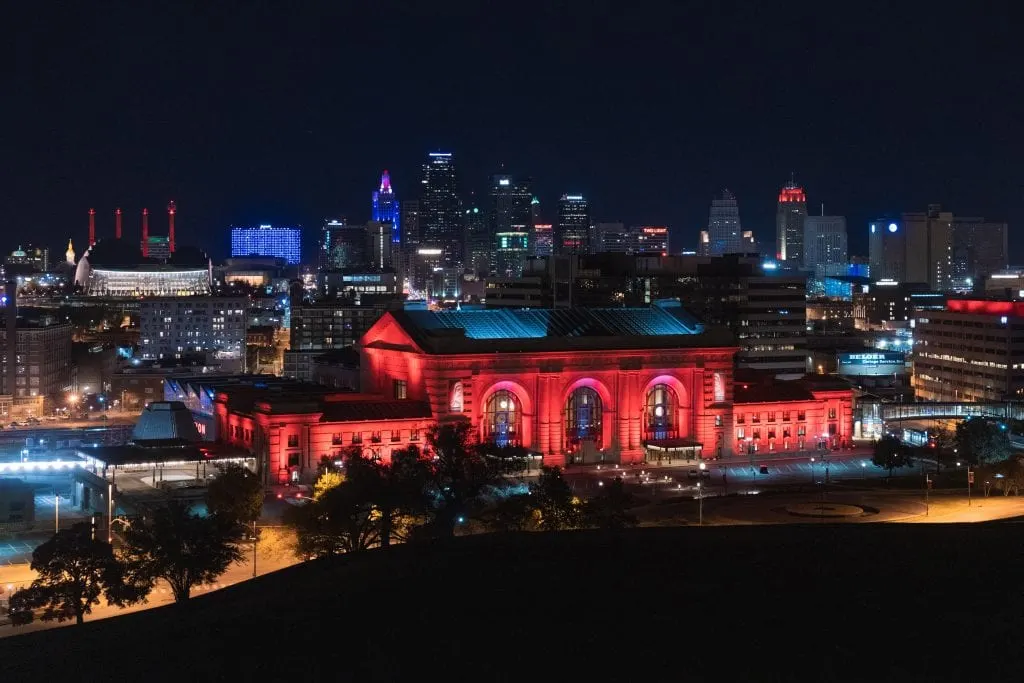 Paducah, Kentucky
A quaint town in western Kentucky., Paducah sits right on the Ohio river. It isn't too far from Nashville TN, Louisville KY or St. Louis MO either.
But you can find romance in Paducah. The largest quilt collection in North America can be found in the National Quilt Museum. You will find a collection of marvelous quilts of all different styles.
Downtown Paducah offers different breweries. A local favorite is the Purple Toad Winery right downtown.
Have a glass of wine before you go on a walk along the tranquil river. Next to the water there are plenty of night spots like local music joints and feel good dive bars. You and your partner will have plenty of places to explore together.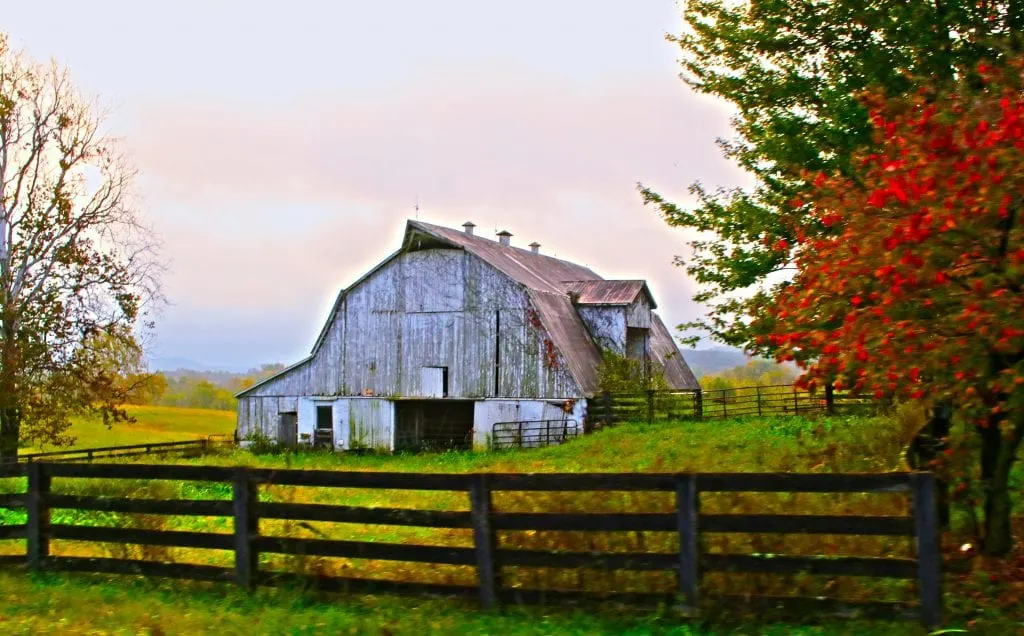 New Orleans, Louisiana
"The Big Easy". New Orleans is a cultural center point of the country. A center point that is so strong that it can hold its ground in the deep south.
It might not be known as the most romantic US city but don't write off New Orleans just yet.
Entering New Orleans is leaving the rest of the south. That is just to say it's very much a unique place. The cajun style cooking, the lively and vibrant jazz clubs, you and your partner have a never ending sensational trip in New Orleans.
Constant festivals like Mardis Gras or the famous Jazz Festival, (seriously the list goes on and on) are only some of the fun romantic things you will get wrapped up in.
New Orleans has a first rate nightlife too. Latitude 29 is one of the most well known cocktail bars in the world. The famous Bourbon street is home to some of the most sought after Jazz Clubs like The Playhouse or Fritzel's. You will never go wrong in New Orleans.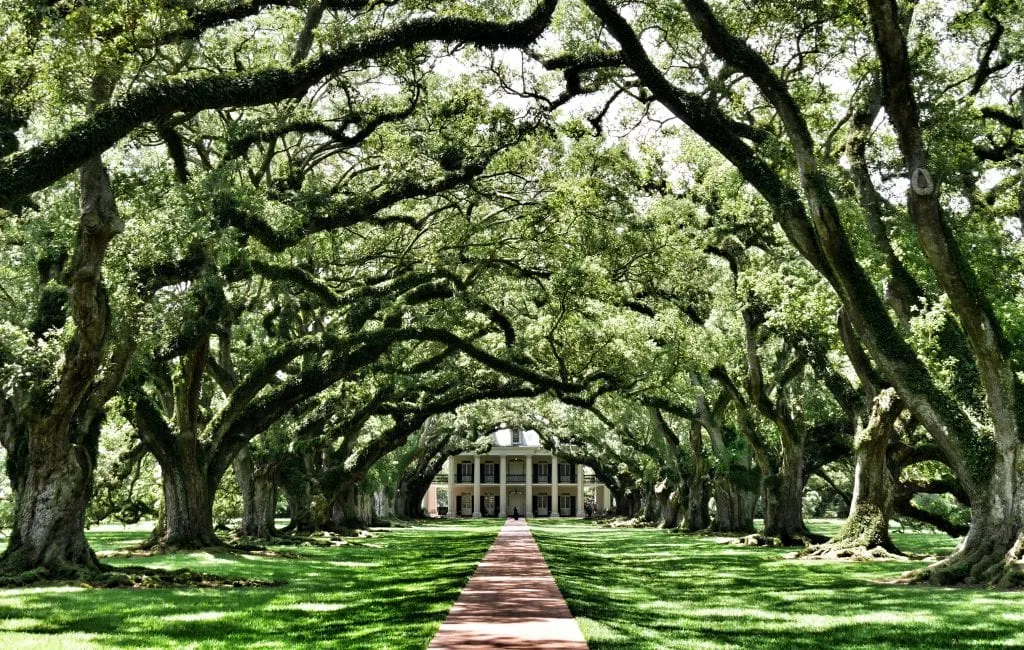 Portland, Maine
The Pacific Northwest is known for having the largest mountains, lakes and rivers. But the North East, and in particular New England is also a geographical wonder of its own.
The Appalachians are the oldest mountains on earth. And with age comes wisdom and content. And it's that exact charm that will have Maine sweep you off your feet.
Right on the water, Portland is a lovely town with plenty to eat and do. A must for any beer lover is Allagash Brewery, which is in itself a reason to visit Portland.
But to be romantic? Take a ferry to one of the many surrounding islands right off the coast. These islands have sandy beaches and tons of fun trails.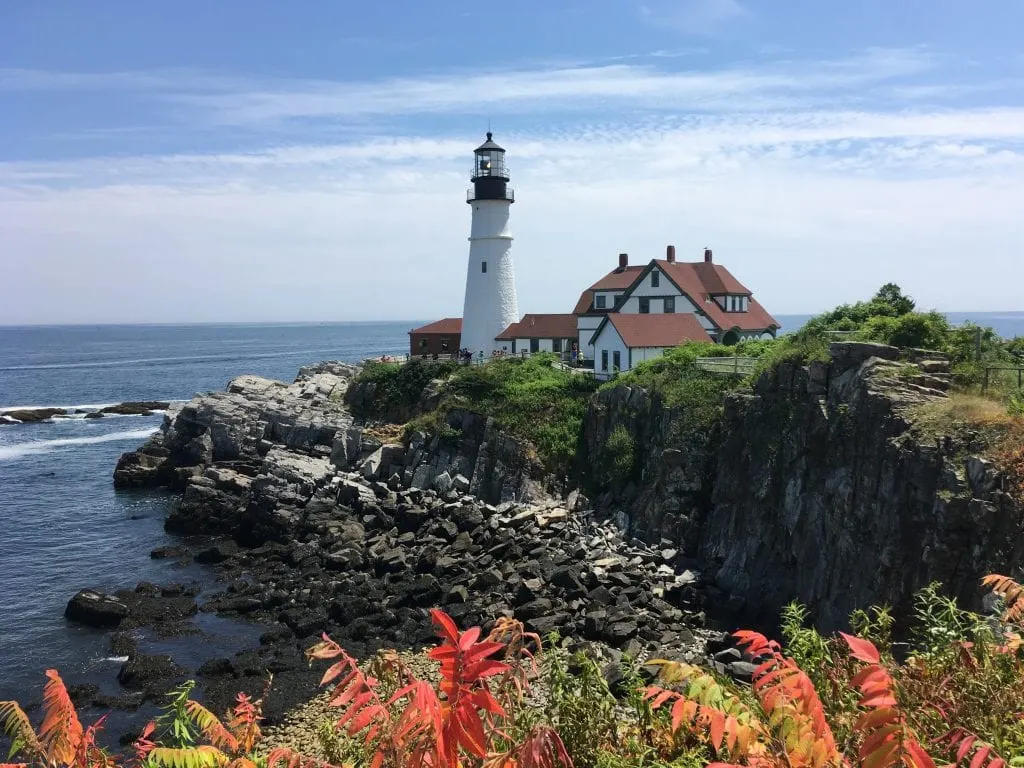 Annapolis, Maryland
Annapolis is right in the heart of the Chesapeake Bay. You will find plenty of romantic cottages or bed and breakfasts to stay in. You and your partner can enjoy a picnic at Sandy Point state park where you are right on the water with a spectacular view.
Take a walk through the Quiet Water Park which is a peaceful, silent stroll where you can enjoy the ambiance and each other.
Nearby is the Great Frogs Winery. Sip wine on their lawn, or take a tour of the vineyard itself. If you feel up to it, take a dinner cruise in the river. Enjoy an intimate dinner with your partner on The Schooner.
Don't forget if you're in Annapolis, you are also a short distance away from America's capital, DC.
Cape Code, Massachusetts
Cape Cod is one the number one romantic getaway places for people all around the northeast.
Cape Cod isn't small, but don't worry, you and your partner won't miss out because of how much there is to offer.
A must is the Shining Sea bikeway. You will enjoy a sensual ride along the scenic coast.
If you feel like traveling all the way to the end of the cape, Provincetown is always worth it. Provincetown is a town for lovers. Enjoy local creameries like Lewis Brothers Ice Cream or Ptown Scoop.
If you are looking for a more cultural experience, the Heritage Museum and Gardens has acres of well tamed gardens and sculptures. The always lovely Cape Cod is waiting for you!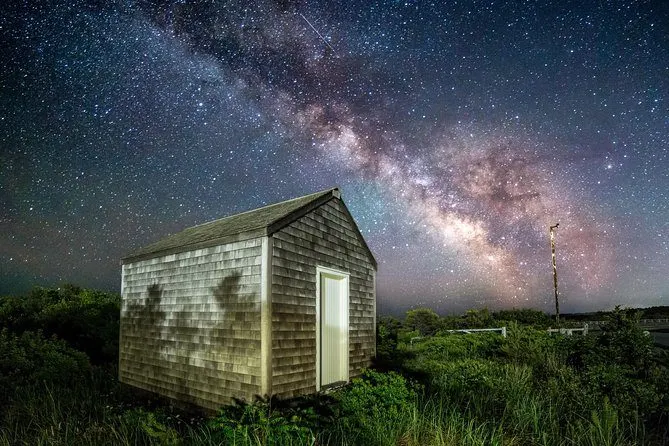 Grand Rapids, Michigan
A great choice for any getaway, there is plenty of romance to find in Grand Rapids. You will want to stop at Cygnus 27 atop the Amway Grand Plaza Hotel. This is where you can enjoy a celebrated meal while overlooking the skyline of Grand Rapids.
If you are looking for the place to impress someone you love this is it. How about a carriage ride through downtown? This is a great way to spend some close time while seeing the whole city.
Lastly you will want to stop at the Rosa Parks Circle Ice Skating rink. Spend that intimate time together getting a little outside your comfort zone.
You might like to check out: Hotels with Hot Tubs in room Michigan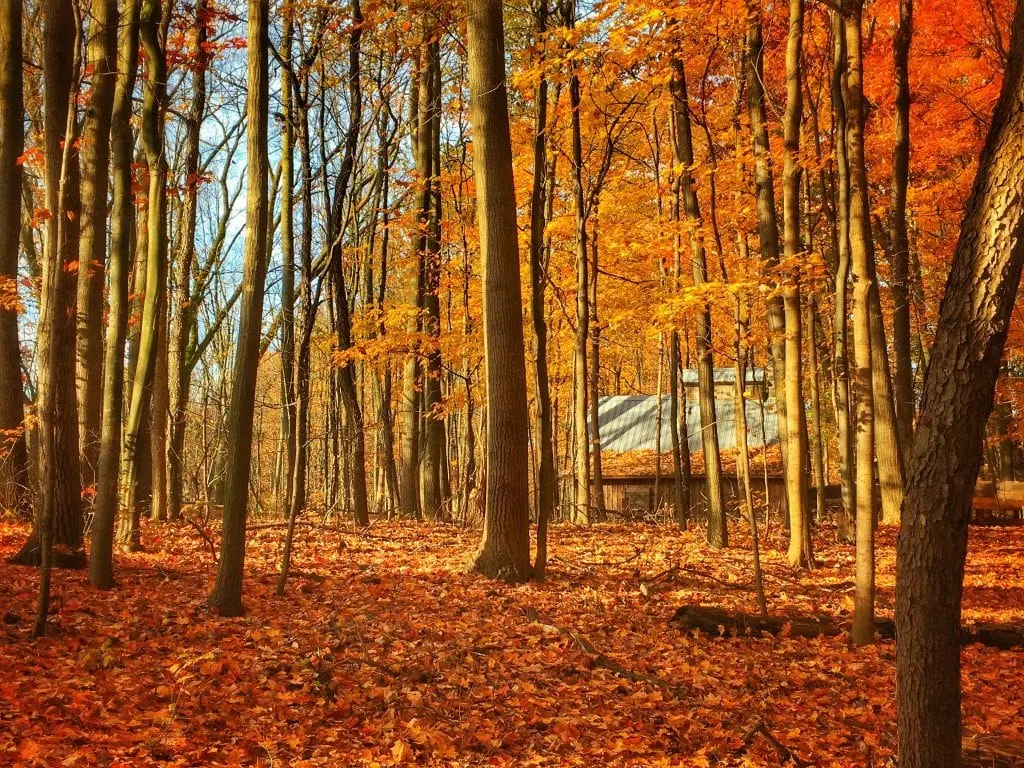 St Croix River Valley, Minnesota/Wisconsin
The St Croix River Valley offers many delightful towns focused around rippling rivers and plentiful lakes. The valley stretches across both Minnesota and Wisconsin with all different leisurely activities for couples.
In St Croix Falls (WI) or Taylor Falls (MN) you can take a lovely boat ride down the St Croix National Scenic Riverway (the river also acts as the border).
Interstate park is also on the river. It is filled with kettle lakes, gorges and waterfalls you two to explore.
Of course it isn't any trip to Wisconsin without stopping at a brewery. Trap Brewery in St Croix is a beer lovers destination in itself.
Over in Minnesota, known as the land of 1,000 lakes. And Lindstrom is no exception. A little town that feels like an island because it is surrounded by lakes.
A perfect place for a cottage to cozy up in. Between these two cities the perfect place to stay is Shafer Minnesota. Great access to all the areas around.
Natchez, Mississippi
Right on the Mississippi river, Natchez is a romantic and historic town. Antebellum architecture and elaborate southern gardens to stroll through as you admire their beauty.
There are a ton of Mansions for you and your loved one imagine living in. The Rosalie Mansion, The Towers or the Melrose to name a few. You can then take a carriage ride through the Historic Natchez District and enjoy its natural bliss.
Another lover's spot is Bluff Park. You can have a picnic as you look over the Mississippi River with a desiring view of the sunset.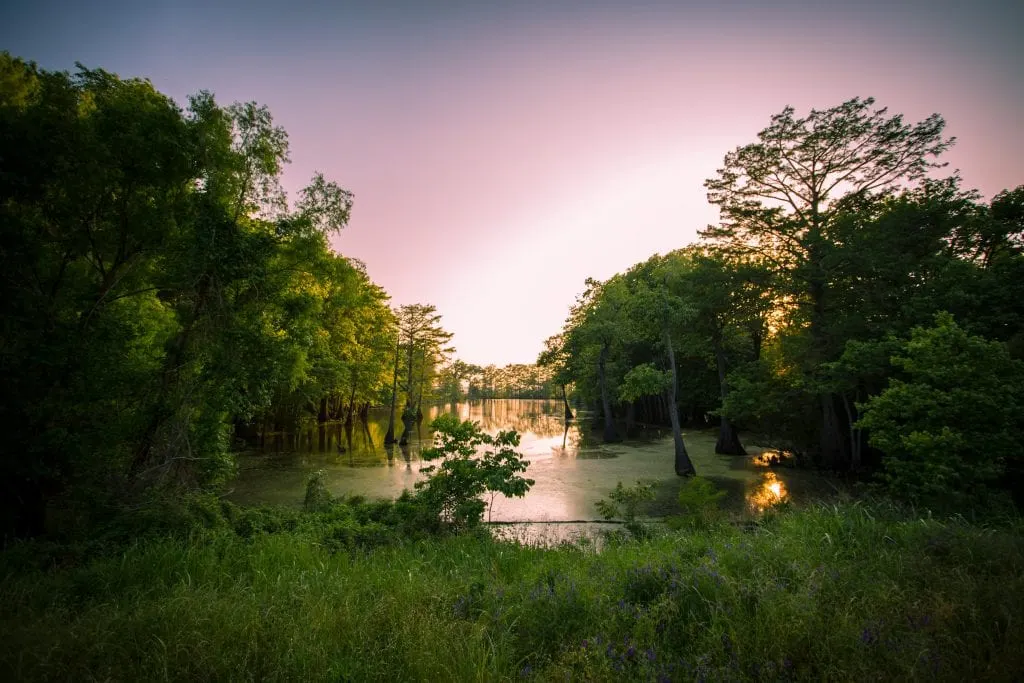 Springfield, Missouri
Missouri's biggest city, Springfield has a lot to offer for anyone looking for a romantic trip in the US.
Springfield is home to the only caves in the country you can ride through. An hour trip in a Jeep and you can explore deep secret nooks and crannies of this spooky cave.
You and your partner will hold each other tight! Then check out the Springfield Cardinals. Nothing is more fun than a minor league baseball game. Always a cheaper exciting alternative that is fun for any type of person.
See: Romantic Getaways in Missouri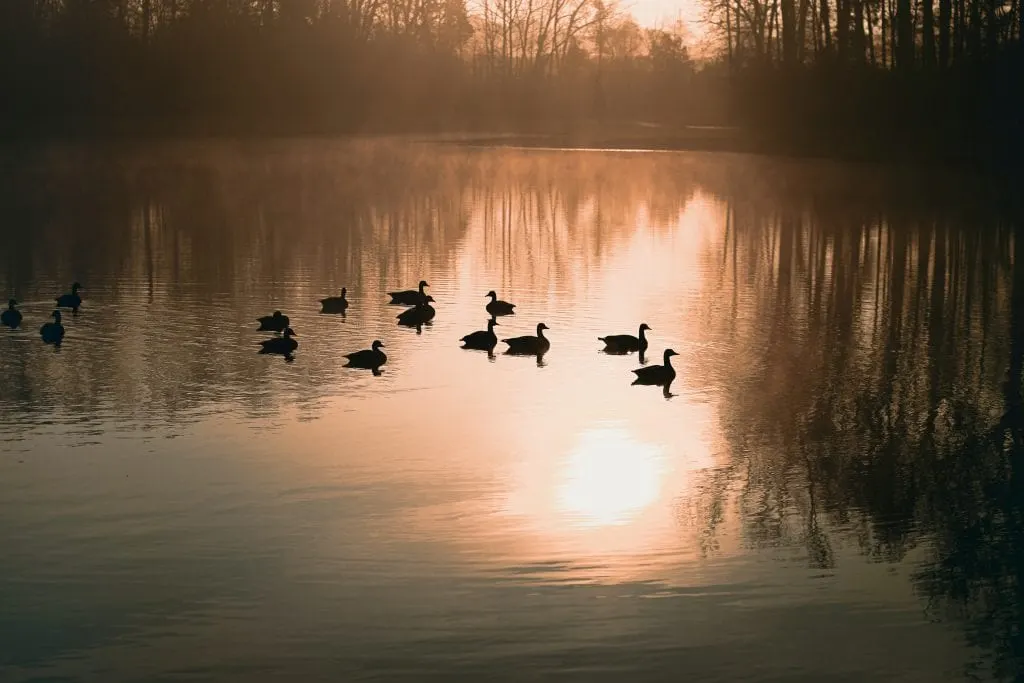 Bozeman, Montana
Bozeman is known as "The most livable place in the country", but that doesn't mean you won't have a good time if it's anything else.
Bozeman is surrounded by picturesque mountains and extensive backcountry. Yellowstone park is one the most adored park of all nature lovers.
Bozeman sits as one of the most romantic places to propose in the US.
If you two are into camping you will have no shortage of hiking, swimming, climbing or any other outdoor activity. Big Sky resort is a world renowned mountain for skiing.
You two can cozy up after enjoying a day on the slopes. If you're looking to stay in Bozeman you will find many lovely places for a quiet night where you can be alone and unbothered by anyone.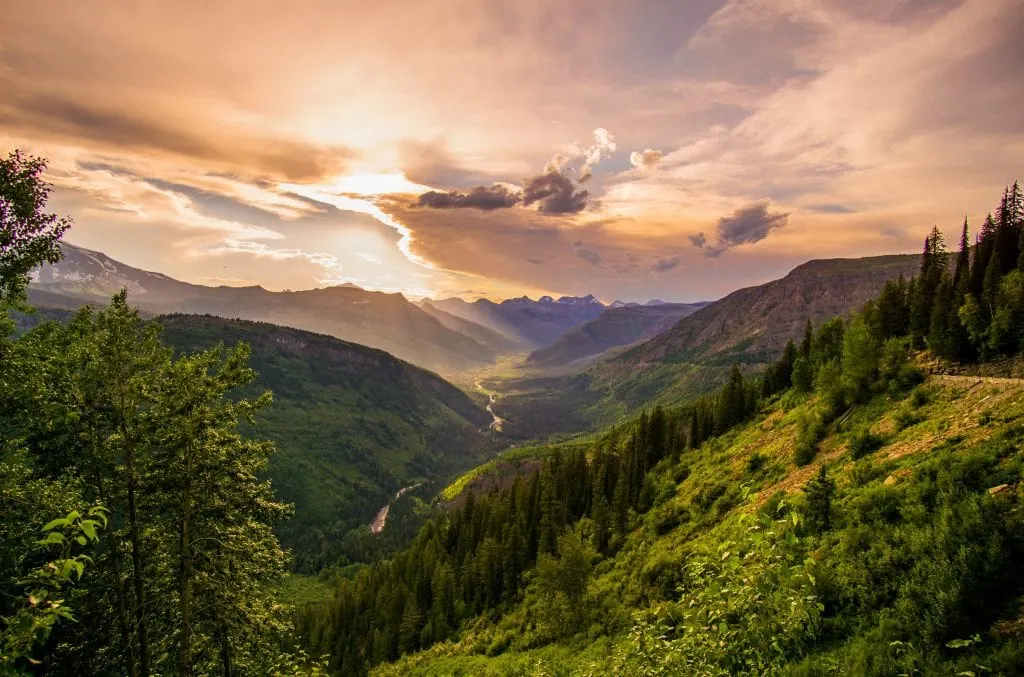 What do you consider the most romantic place in the US? Did we miss your special spot off our list? Let us know in the comments below.
Looking for More Romantic Getaways in the USA?
You might like to check out:
Save to Pinterest