Looking for romantic getaways in Louisiana, the city known for festivals such as Mardi Gras?
If so, this article will help you plan some things you might do as well as areas you might want to visit with your significant other. From the French Quarter in New Orleans to LSU Tiger Stadium in Baton Rouge, there are vacation spots for everyone in this state!
Romantic Getaways In New Orleans
One of the most well-known cities to travel to in Louisiana is, of course, New Orleans. There is plenty to do in New Orleans for people of all interests.
The French Quarter, probably the most famous destination in all of Louisiana, is known for its rich history, music, nightlife and more. Walk around and learn all you can about this romantic little area, eat at some of the famous restaurants and listen to some fantastic jazz music, and once it gets dark be sure to take a carriage ride with your sweetheart.
Take a tour of the Garden District and view the beautiful and historic mansions or take a ride on the Steamboat Natchez and enjoy a mouthwatering menu of Creole favorites while listening to smooth, live jazz music.
You can also explore the swamps by way of an Airboat Tour (kind of like Everglades Airboat tours) and maybe even spot a crocodile! Or, if you are a fan of the haunted stories surrounding this unique city, make sure to book a haunted tour where you can learn the stories of voodoo, mysticism, and ghost stories while staying close to your significant other in case you get spooked.
Don't miss:
Best Romantic Hotels in New Orleans
It wouldn't be a romantic getaway without staying in a seriously romantic hotel.
Hotel Monteleone in the French Quarter is located at the foot of Royal Street and is central to all shopping and restaurants you might want to visit.
This hotel is also known for the Carousel Bar and Lounge, a 25-seat Merry-Go-Round – the cities' only revolving bar. With on-site valet parking, you can park here and walk everywhere you want to go for your stay in the Crescent City.
Click here to book your stay.
The Best Western Plus French Quarter Landmark Hotel is another great hotel located in New Orleans to check out.
Take a walk through the tropical courtyard, which features an outdoor pool, and relax in the beautiful New Orleans scenery.
Since you're located just steps away from Bourbon Street, you will be in a good spot to visit any festival that might be going on during your stay as well as plenty of shops and restaurants.
Note: The Best Western is pet friendly, if you're looking to bring your loveable four-legged friend along with you for your romantic getaway.
Book your stay here.
Centrally located to any activities you might be planning for your visit, The Roosevelt Hotel New Orleans is sure to have everything you want for your stay.
With its rich history dating back over 125 years, this hotel has been restored to celebrate that history even more with all of its guests. Each room contains beautiful décor as well as any modern amenity you might be looking for.
Enjoy the Waldorf Serenity beds, high-quality linens, and signature bedroom and bathroom amenities including 55" flat-screen TV, writing desk, fridge, safe, bathrobes, and an alarm clock to ensure you don't miss breakfast.
Book your stay here.
Located in the Uptown/Garden District area of New Orleans is the Maison Perrier Bed and Breakfast.
You will be blown away by the ornamental woodwork, gorgeous antiques, and the wonderful Southern hospitality you will encounter during your stay here. This little B&B is the perfect location for your romantic getaway.
Each room is uniquely decorated and furnished so you can have a unique experience during your time here. Add on the Uptown Romance package to your stay for an added level of romance. The package includes four nights at the Maison Perrier B&B, a private carriage tour, and much more.
Book your stay here. One of the most highly rated weekend getaways in louisiana for couples.
The Ritz-Carlton New Orleans, located in the French Quarter, is situated within a 1908 Beaux Arts building and is sure to be the perfect place to stay for your romantic getaway.
Sit back and relax in the quiet, beautiful courtyard or learn about the mysticism of the city through the spa's Voodoo Ritual. Each room features artwork which expresses local heritage, a balcony that overlooks the city, spacious layouts, and smart TVs with streaming apps.
Learn the secret to the perfect gumbo from the chefs, check out the spa, or sit down for snacks and cocktails or tea each afternoon.
Book your stay here.
Shreveport Louisiana Romantic Getaways
Romantic things to do in Shreveport: Top Louisiana honeymoon spot
Another great city to visit in Louisiana is Shreveport with numerous casinos, beautiful scenery, and lots of shopping, there is something for everyone in this city.
Some of the numerous casinos to check out include Eldorado Resort Casino, DiamondJacks Casino and Hotel, and Sam's Town Hotel and Casino, each of these is unique and worth checking out if you're feeling lucky!
If you're a fan of fishing, boating, hiking, wildlife viewing, birdwatching, etc., head out to Caddo Lake for a couple days and enjoy the unique scenery and history of this beautiful lake. Said to have been formed by the 1811-1812 New Madrid earthquakes, the lake covers over 200,000 acres of Cypress swamp and gets as deep as 20 feet in some areas.
Cypress Black Bayou is a full-service recreation area located nearby to Shreveport and is worth a visit if you enjoy swimming, camping, fishing, and much more. There is a zoo, beach area, hiking trails, and cabins you can stay in for your visit. If you are looking for romantic cabin getaways in louisiana, this is the spot!
If you're a fan of zoos, there is also the Jubilee Zoo located in Shreveport. Enjoy a safari hayride, have a picnic, or pet and feed the animals housed there who are people friendly.
Don't miss:
Shreveport Casinos
Caddo Lake
Cypress Black Bayou
Best Romantic Hotels in Shreveport
The Eldorado Resort Casino is a great place to stay, as well as a fun casino to check out while you're in Shreveport.
Check out the Gift Shop, eat at one of four award-winning restaurants, or hang out and relax in the Eldorado Celebrity Lounge with live entertainment and hookah service.
Get a massage at La Spa or swing by the Fitness Center to help work off all that delicious food you'll be eating. And at the end of the day, curl up in your cozy bed and watch tv after soaking in the garden tub included in your room.
Book your stay here.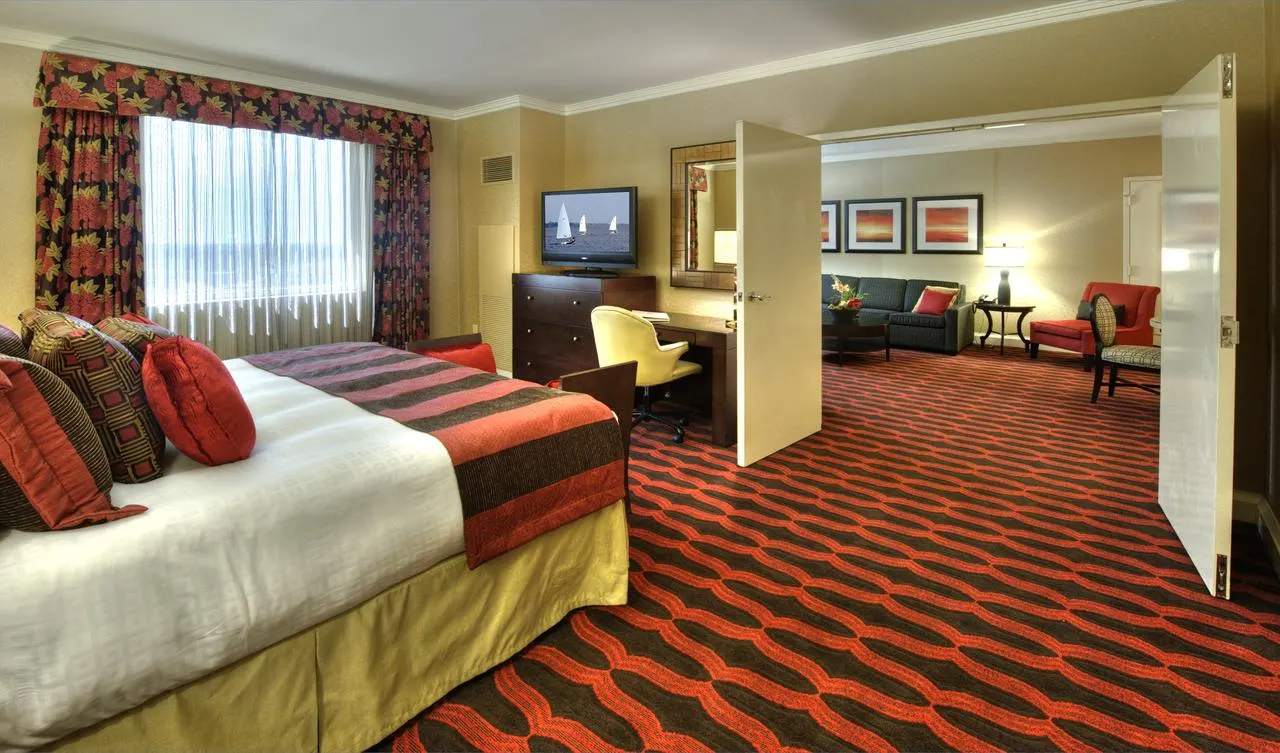 The Remington Suite Hotel and Spa might be one of the most relaxing places you can stay for your romantic getaway in Shreveport. One of the best louisiana getaways for couples.
Boasting a full-service spa as well as a traditional, yet elegant, appearance. Spend some time getting pampered by the in-house massage therapist while enjoying a cool glass of wine or mimosa, or take a dip in the indoor heated pool, no matter what you enjoy there is something for everyone here.
Check into the Premier Suite and enjoy the floor-to-ceiling windows, hardwood floors, and a kitchenette so you never have to leave if you don't want to.
Book your stay here.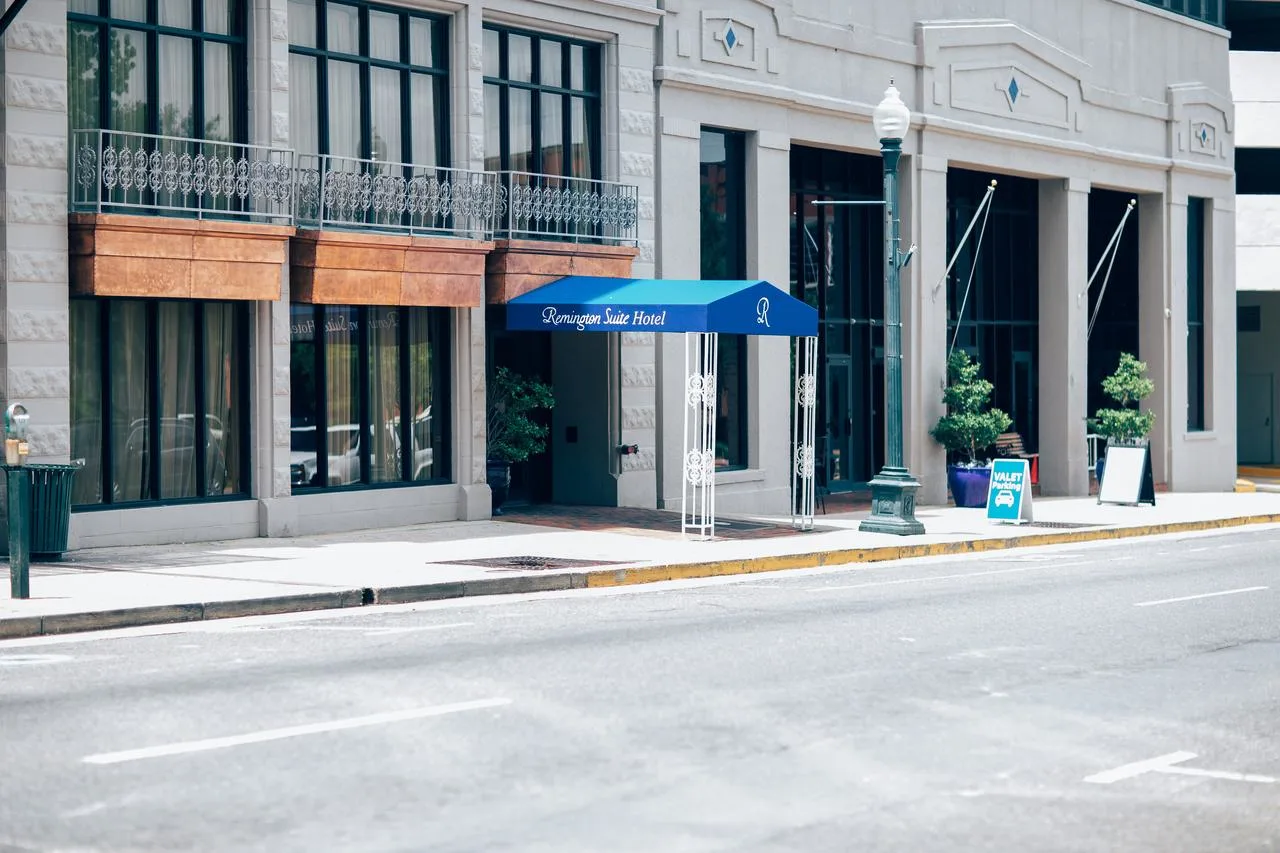 Located nearby to the Shreveport Regional Airport, Homewood Suits by Hilton is the perfect location for those flying into town for their stay.
Rooms include separate living and sleeping areas, full kitchens, and all the comforts of home – including TV, complimentary WiFi, and a free daily hot breakfast served in the Lodge. Book a tour through a local brewery or get free tickets to Splash Kingdom with special packages available to purchase.
During the evening check out the hotel's complimentary evening social and get to know people from all over the world while enjoying some light snacks and cold beverages.
Book your stay here. The perfect romantic weekend getaway in Louisiana!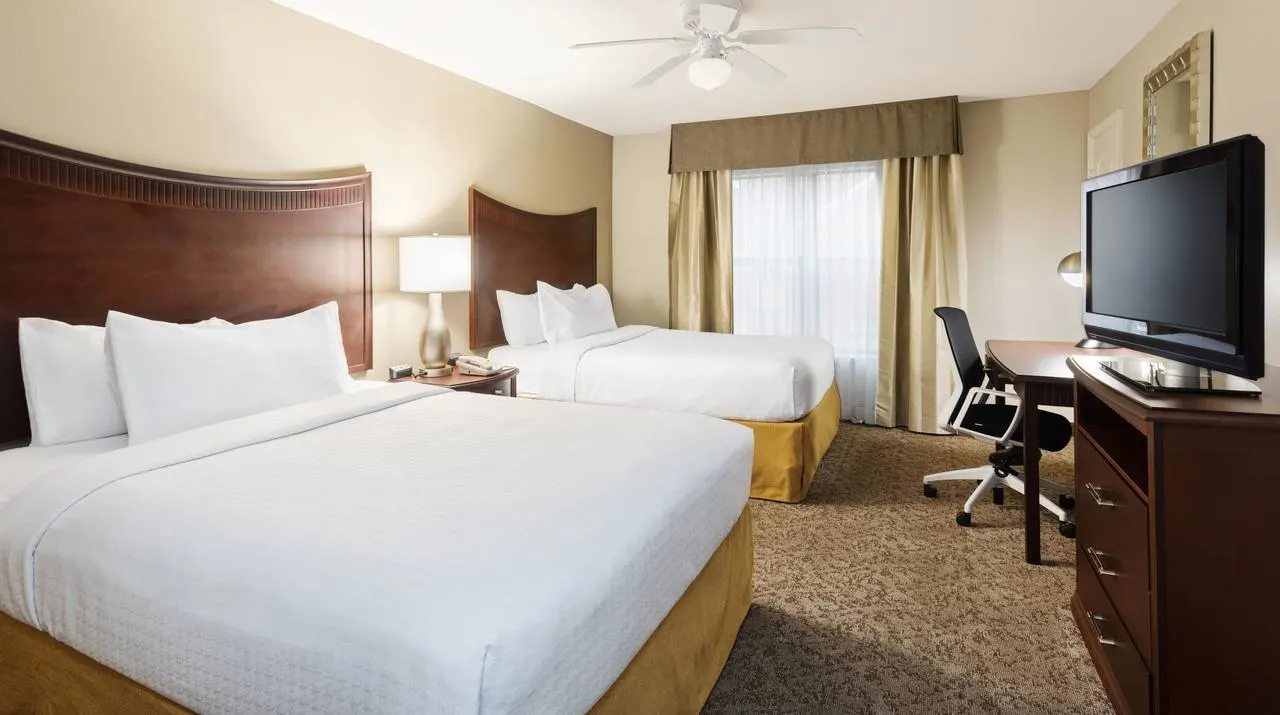 Baton Rouge Romantic Getaways
Romantic things to do for couples
Baton Rouge, Louisiana is a city full of fun and food. Check out The Gregory, Olive or Twist, Tsunami, or Soji for some amazing dinner choices.
Take a tour through the USS Kidd Veterans Museum and learn the role that Louisiana played in US military history over the years. The museum is full of artifacts, traveling ships and exhibits, and is a must-see attraction in the city.
Another great stop if you're interested in history is the Magnolia Mound Plantation. This historic home dates back to the late 18th century and is one of the oldest wooden buildings in Louisiana. One of the most romantic places in Louisiana!
Romantic Hotels in Baton Rouge
Located in downtown is the Watermark Baton Rouge, Autograph Collection. This hotel has easy access to local attractions such as the USS Kidd and the Manship Theater, as well as being located just 2 miles from Louisiana State University.
Enjoy the pillowtop beds, lush linens, flat-panel TVs, and complimentary WiFi. If you're hungry, just stop by the on-site restaurant, The Gregory and enjoy a romantic dinner with your significant other.
Or, if you're looking for something a little quicker, then check out the on-site deli for some quick snacks and drinks to fill up for your adventure of the day.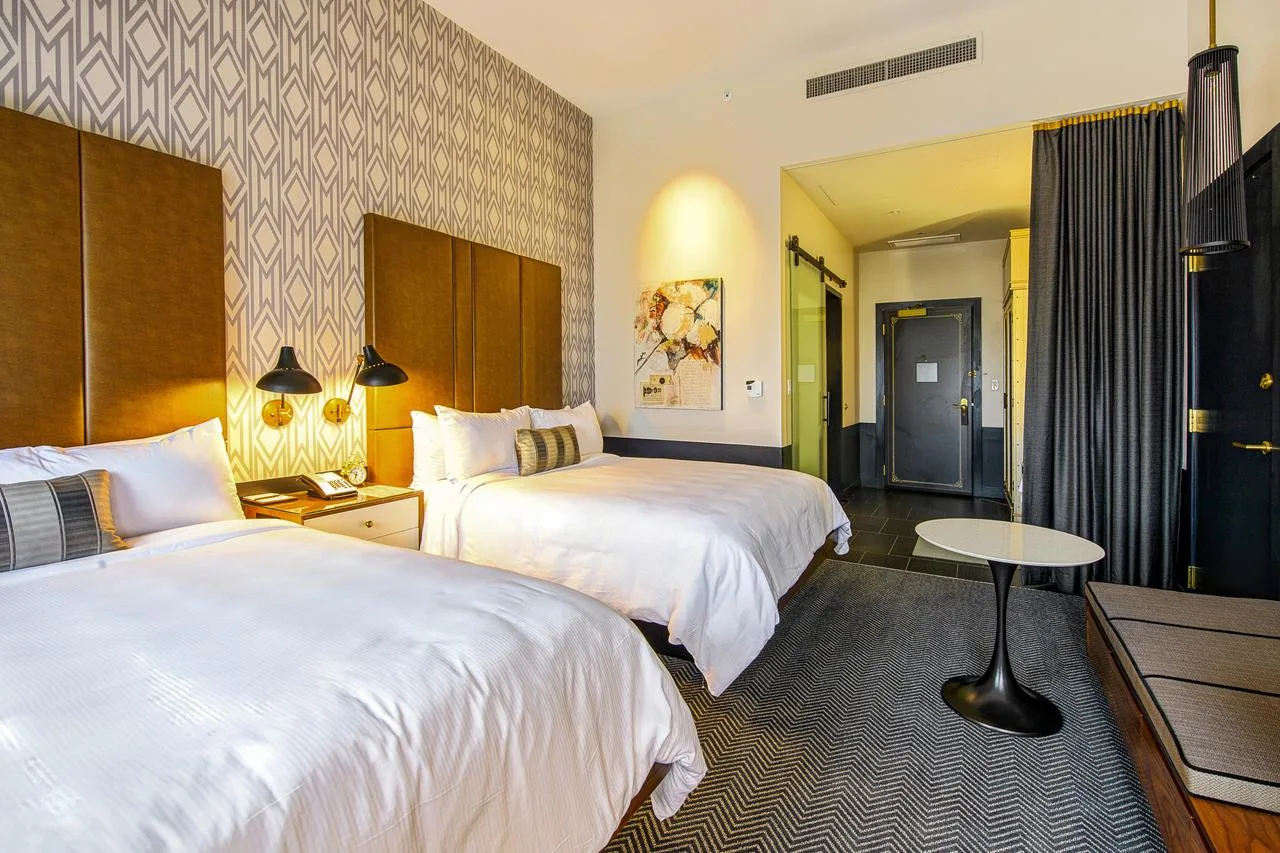 The Hilton Baton Rouge Capitol Center is also located in downtown and offers free parking as well as complimentary shuttle to the city and the airport.
Take a dip in the outdoor pool with a deck overlooking the river or swing by Kingfish Grill and enjoy their steak and seafood cuisine or daily breakfast.
Check out the lobby lounge, open until midnight, for casual drinks and snacks. Book a river-view room and enjoy the luxurious Hilton Serenity Beds with Suite Dreams Mattresses, soak in the tub with deluxe amenities, and make your own coffee each morning with the Cuisinart coffeemaker.
One of the best rated anniversary getaways in Louisiana.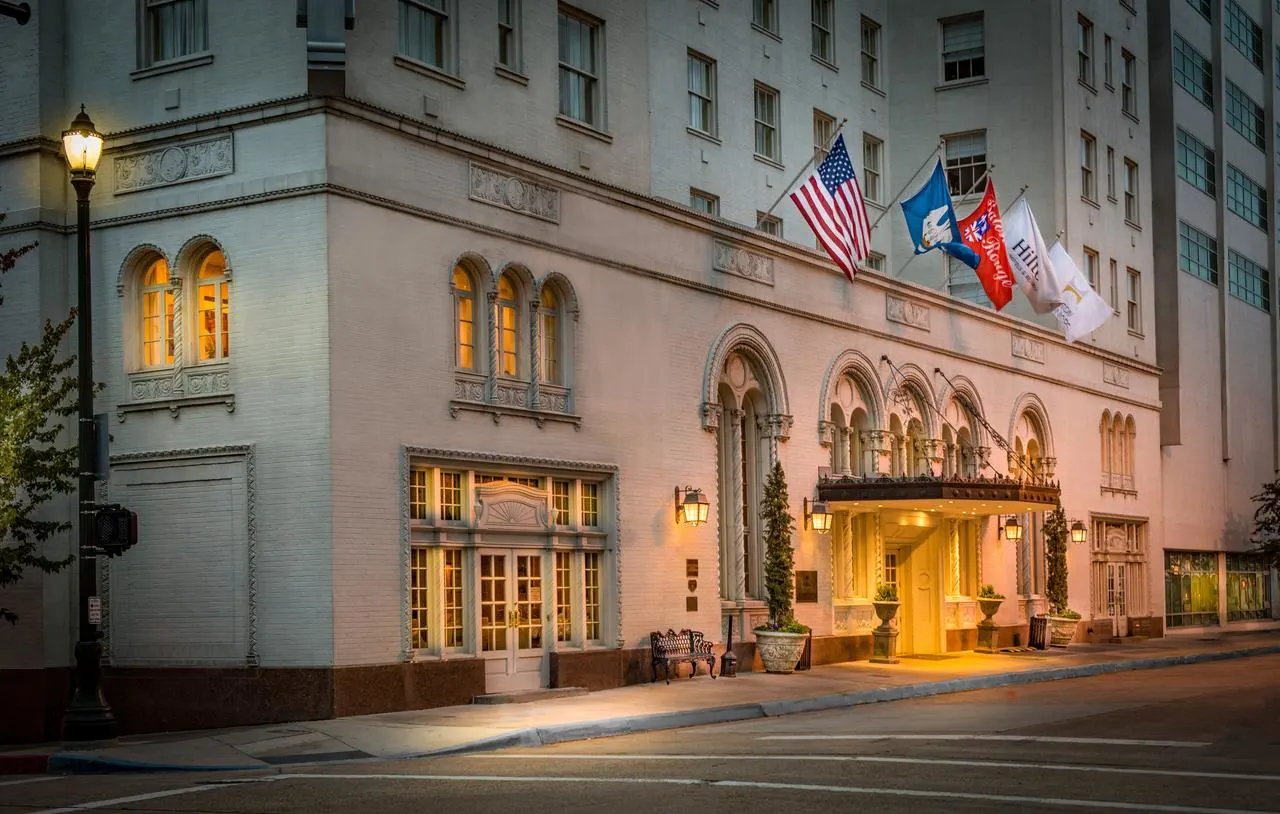 Lake Charles Romantic Getaways
Romantic Things To In Lake Charles
Lake Charles, Louisiana is the perfect place for a romantic getaway for couples who enjoy the great outdoors.
Check out Holly Beach and take a stroll through the sand while surrounded by the beautiful waters of the Gulf of Mexico or head over to North Beach, the only white sand beach inland of the Gulf Coast.
North Beach is the perfect spot to enjoy breathtaking views together with your significant other and rent a boat for an afternoon of fun on the water. Other activities you might find in Lake Charles are paddle boarding, crab catching, kayaking and fishing.
Romantic Hotels in Lake Charles
While in Lake Charles, be sure to check out L'Auberge Casino Resort where you can try your luck in the casino or spend the day relaxing in their luxury accommodations.
Take a swing by the golf course, do a little shopping, or pamper yourself at the Spa du Lac. No matter what you enjoy, there is a little something for everyone here.
In every room you will find access to WiFi and the Fitness Center, Serta Pillowtop Matresses, LCD TV, bottled water, and a safe to store your valuables while you head down to the casino to play the slots.
Book your stay here.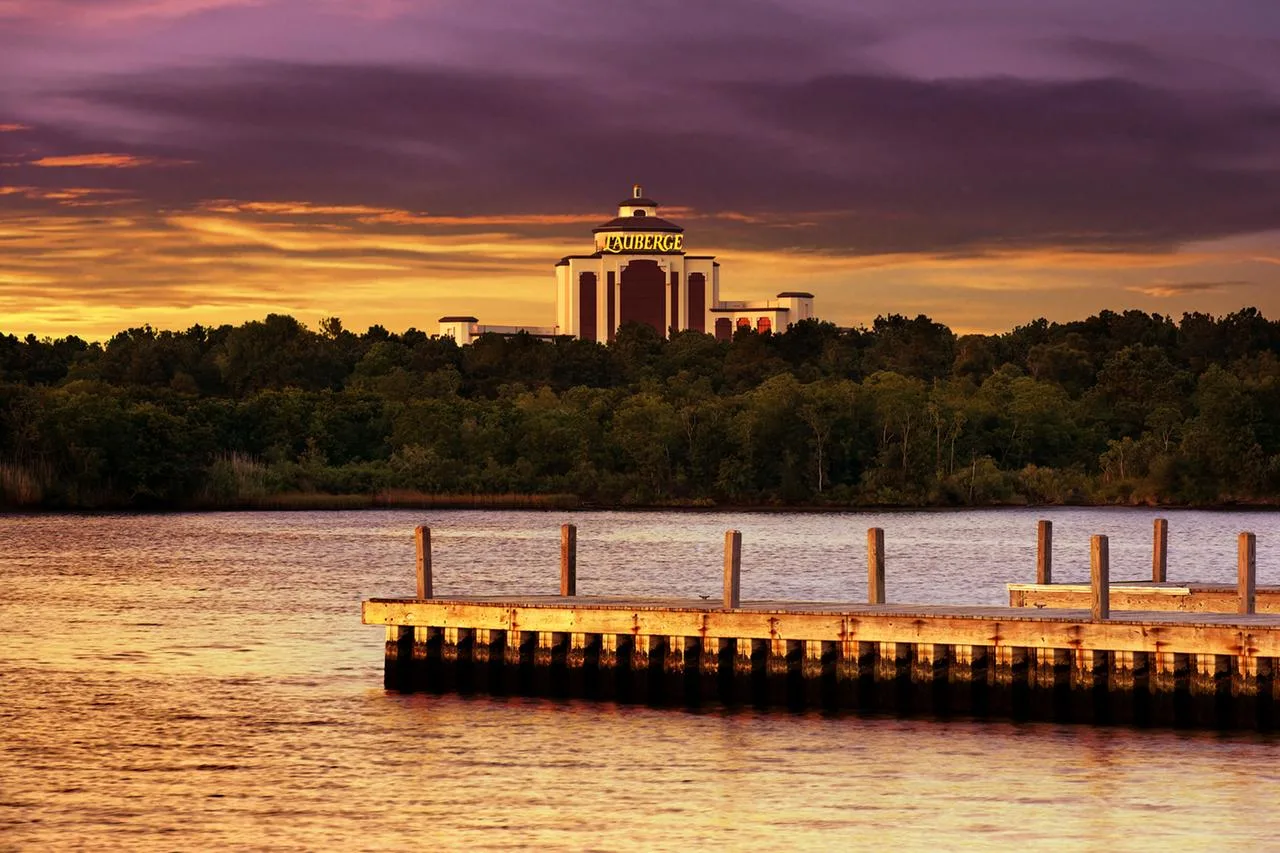 The Inn at the Isle of Capri Lake Charles is another great place to stay for your romantic getaway.
Check out the seasonal pool with hot tub or spend some time at the fitness center while planning your trip out to explore the area.
Try one of the on-site restaurants like The Lone Wolf Express, where you can grab and go or dine-in on your way to play some games in the casino. Otis and Henry's Bar and Grill is a great spot for dinner after a long day of playing on the lake or beaches with your loved one.
Book your stay here.
Romantic Getaways in Lafayette
Romantic Things To In Lafayette
If you're traveling to Louisiana, you can't forget about Lafayette, where you can find The Atchafalaya Basin and much more.
The Atchafalaya Basin is an area of over 800,000 acres of swamps, lakes, and water prairies just waiting to be explored. Or check out Avery Island, a salt dome best known as being the source of Tabasco Sauce.
With over 2,000 acres to explore, a trip to Avery Island will be a day you will never forget. Head out to Cypress Island, where no matter what time you visit you will see something unique, like thousands of Egrets building nests.
Don't miss:
Atchafalaya Basin
Avery Island
Cypress Island
Romantic Hotels in Lafayette
One of the many great places to stay in Lafayette is the Maison D'Memoire Bed & Breakfast Cottages. Located just 15 minutes west of Lafayette, this unique B&B is the perfect spot to relax after a fun-filled day of exploring.
Set on a private lake, enjoy the beautiful views while swinging on the porch swings or simply sitting on your porch with a cup of coffee.
Some of the amenities include full kitchens, jetted tub suites, and a full breakfast delivered to your door each morning. Add one of the special packages for an added romantic touch to your getaway.
Book your stay here.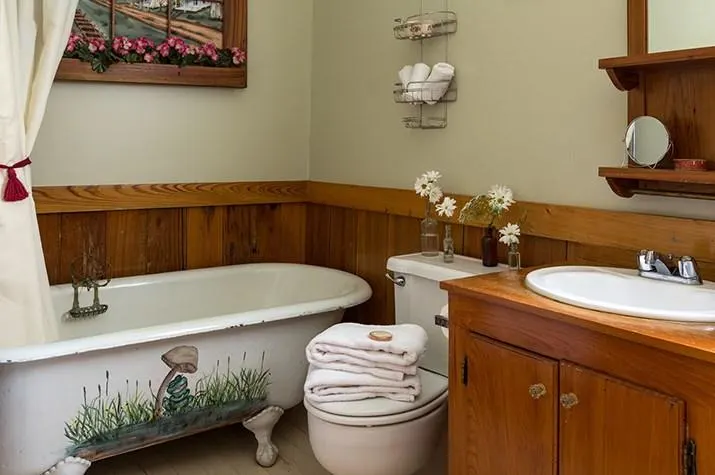 The Louisiana Cajun Mansion Bed and Breakfast is the perfect location for your romantic getaway to Lafayette.
All rooms have luxuriously plush beds and linens, while other amenities offered range from getting massaged to hanging out in the pool on property. Enjoy 24/7 complimentary drinks and pastries and each morning a complimentary home-made Cajun breakfast to start your day off.
If you're looking for a unique experience, check out one of the glamping tents available complete with climate-controlled tents, grilling area, and views of the property's alligators! Book a swamp or alligator tour or check out the local Cajun cuisine.
Book your stay here.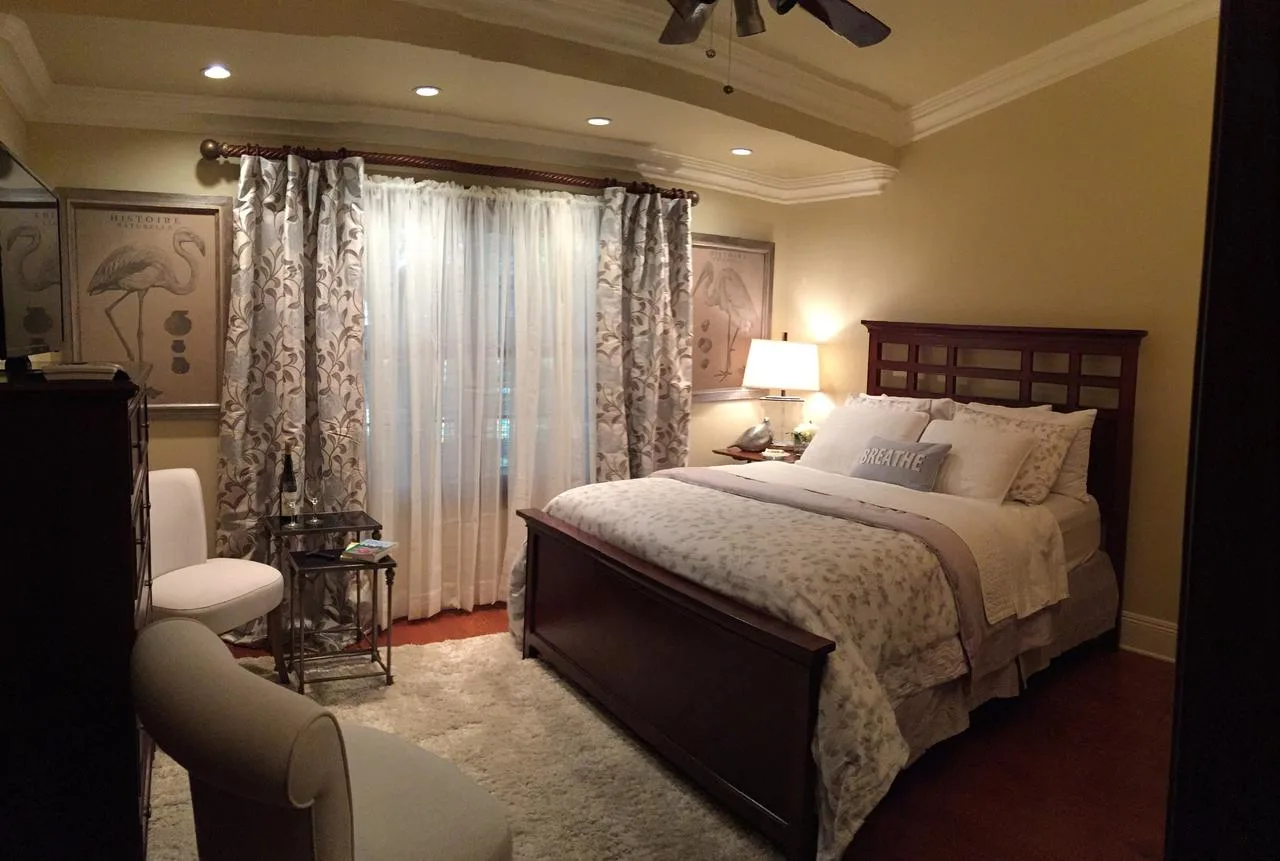 Natchitoches Romantic Getaways
Romantic Things To In Natchitoches
A great location to visit for your romantic getaway for anyone interested in history would be Natchitoches, Louisiana.
With multiple plantations to visit, Natchitoches is a must-see city! Visit the Oakland Plantation, founded in 1785 this plantation has been designated as a National Historic Landmark and by taking a self-guided tour of the property you will be blown away by the historic beauty there is to see.
Another must-see is the Magnolia Plantation. With history dating back to the 1700's, tour this property and learn the history behind it. Also make sure to check out the Melrose Plantation while here!
Don't miss:
Oakland, Magnolia and Melrose Plantations
Romantic Hotels in Natchitoches
While in Natchitoches, make sure to book a stay at the Church Street Inn! The rooms are decorated with hand-carved mahogany furniture in themes taken from the history of the city so you might learn something new during your stay.
Rooms feature WiFi, TV, a mini refrigerator, a microwave, and more. Sip a cup of coffee on the private New Orleans style courtyard while enjoying the peaceful scenery or hang out on the balcony with its view of Church Street.
Wake up each morning to a complimentary continental breakfast and meet people from all over the world in the lobby.
Book your stay here.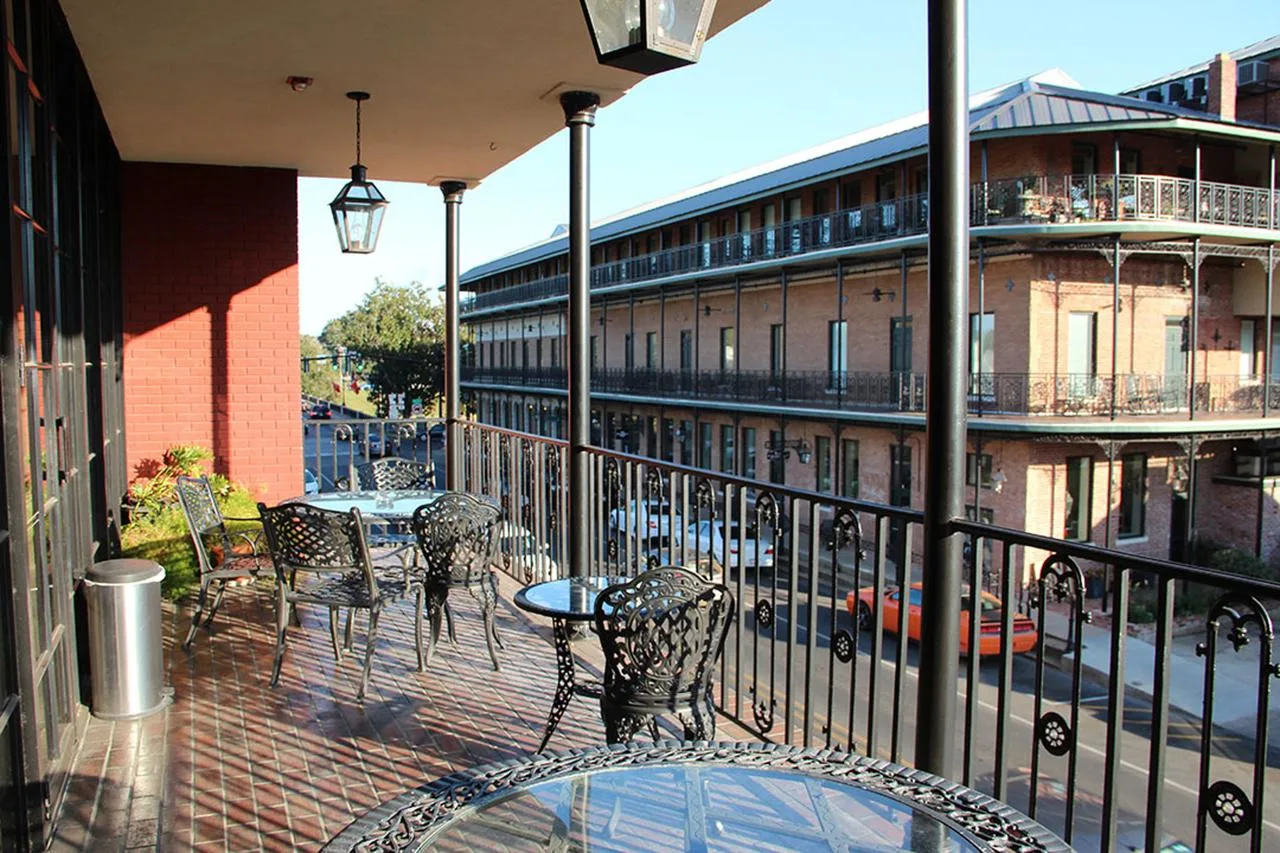 Grand Isle Romantic Getaways
Romantic Things to do in Grand Isle
Another great location to visit for outdoor lovers is Grand Isle, Louisiana. With the main attraction being Grand Isle State Park, where you can do everything from curl up on the beach for a sunset picnic to snorkeling where you will see various types of marine life, there is something for every nature lover in this location!
Go crabbing, fishing, birdwatching, or enjoy one of the many festivals that happen in the area over the year. Book one of many different fishing charters for an even more unique experience and catch anything from a yellowfin tuna to a white marlin!
Romantic Places to stay in Grand Isle
Book your Grand Isle stay at the Blue Dolphin Inn and Cottages, where you can choose from an Inn-Suite or Cottage style room with various combinations to accommodate everyone.
Hang out on the deck while sipping your afternoon tea and enjoy the relaxing sights and sounds of the beautiful beaches surrounding the Inn.
Located within easy travel distance of all of Grand Isle's attractions including the State Park, beaches, shops, restaurants, and more, this Inn is the perfect place for your romantic getaway stay to Grand Isle. Rooms include a kitchen or kitchenette so you can even cook for yourself.
Book your stay here.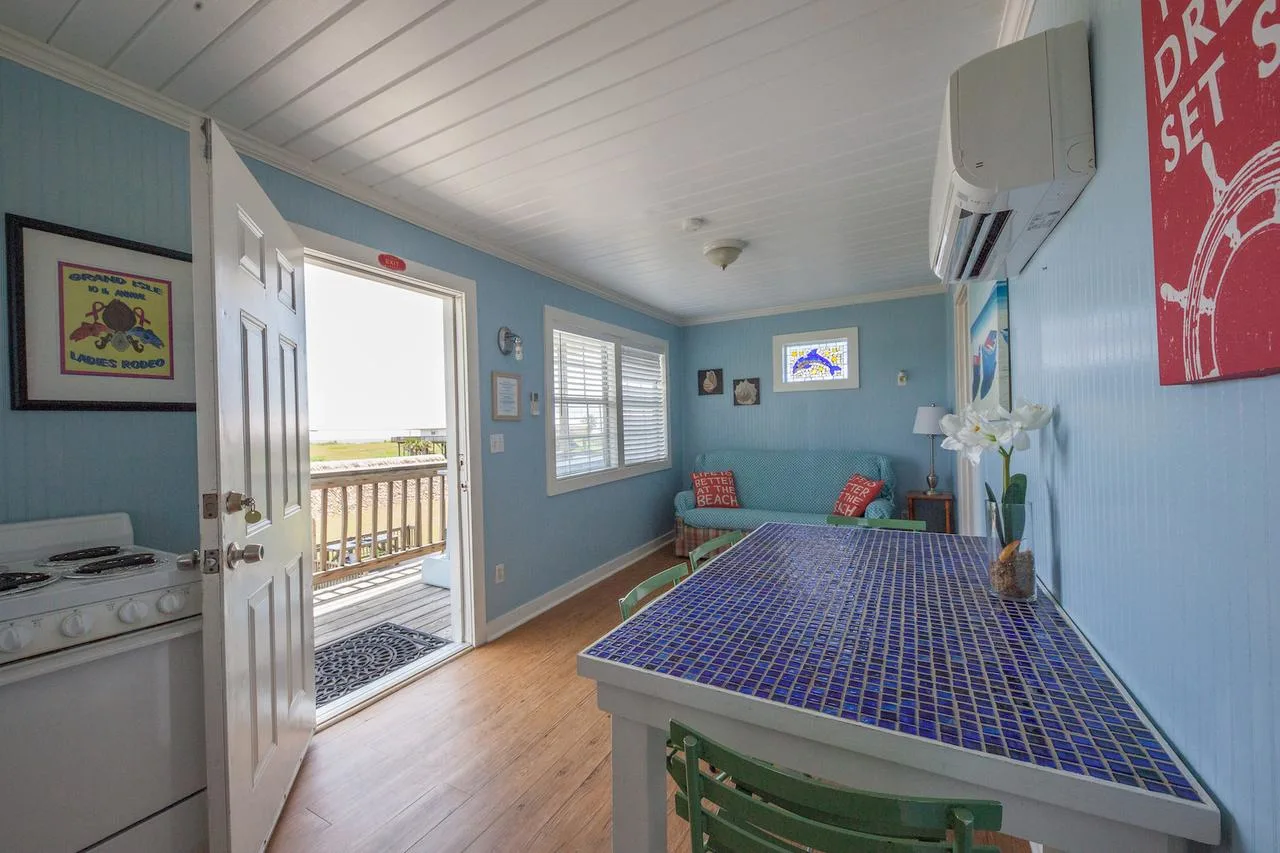 St Francisville Romantic Getaways
Romantic Things to do in St. Francisville
St. Francisville is another great stop on your romantic getaway tour through Louisiana. With multiple plantations to visit, you can ensure you will have a great time as well as learn some of the area's history.
The Myrtle Plantation is said to be haunted, take a haunted tour on a Friday or Saturday evening and see what spooky sights or sounds you might encounter! Book a private tour of the Greenwood Plantation or visit the Oakley Plantation and learn about its rich history. Plan a trip to Cat Island National Wildlife Refuge to explore its 10,000 plus acres of wildlife.
Don't miss:
St Francisville Plantations
Cat Island National Wildlife Refuge
Romantic Places to stay
While in St. Francisville, book a stay at The Hotel Francis, located right off of a beautiful lake and only 45 minutes from Baton Rouge, so you could visit 2 cities at once!
Check out the outdoor pool, relax in the patio area, or take a picnic down to sit by the lakeshore and just enjoy some quiet time with your significant other. Enjoy a free hot breakfast buffet every morning and Monday through Thursday evenings enjoy a free southern supper.
Rooms come equipped with a microwave, refrigerator, coffee maker, TV, and the most comfortable bed you will never forget.
Book your stay here.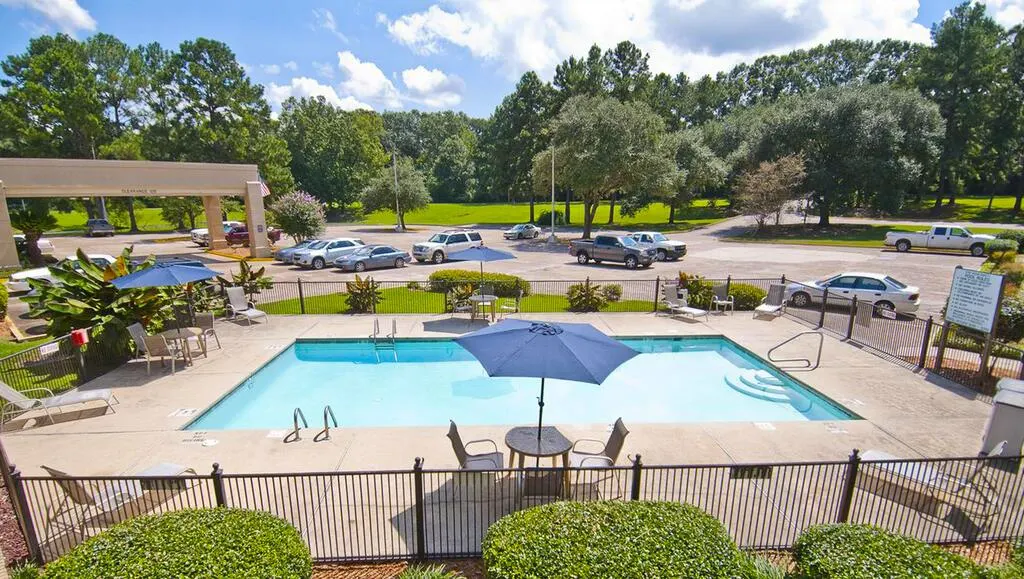 More Romantic Vacations?
If you are already dreaming of your next romantic getaway, we have you covered:
****