Looking for the very best date ideas in Little Rock
No more boring at home date ideas with these fun and unique Little Rock Arkansas date night ideas.
Whether you are searching the net for a list of the most romantic places in Little Rock AR or just looking for something new and interesting to do this weekend, we have you covered with the best things to do a night and during the day.
Date Ideas Little Rock
Outdoor First Date Ideas
Riverfront Park. This destination covers about 11 blocks on the south bank of the Arkansas River, and locals argue that it's the best park in the country. While here some breathtaking sites include the Clinton Presidential Park Bridge, the Little Rock Civil War Marker, the Riverfront Park History Pavillion, the Junction Bridge, the La Petit Roche Plaza, the Medical Mile, and many more.
METRO Street Car. This destination offers visitors the opportunity to ride a trolly through the city. The streetcar operates on two tracks throughout the Little Rock and North Little Rock downtown areas.
Operating hours are seven days a week, except for on major holidays like New Years Day, Memorial Day, Independence Day, Labor Day, Thanksgiving Day, and Christmas Day. However, operation of the trolley has been suspended until after July 1, 2021 due to Construction. The routes themselves are even color coded; blue goes across the water and green stays on land only.
Rock Town River Outfitters. This destination is great for couples who seek adventure on the water. Here you can rent Kayaks or bike's if you prefer to stay on land, and there are tours offered for both!
Guest's can kayak through downtown on the Arkansas river, or choose to kayak through the wilderness on the Little Maumelle River. Single Kayak rental costs $36 for 2 hours, Tandem Kayak rental costs $65 for 2 hours, Paddle Board rental costs $35 for 2 hours, and Fishing Kayak rentals costs $65 for 4 hours. At this time guests need to make reservations for all rentals.
Operation City Quest Scavenger Hunt of Little Rock. If you and your significant other enjoy adventure with competition mixed in, then this is the perfect place for you! During the City Quest Scavenger Hunt guests will explore all that downtown Little Rock has to offer, while also gaining points and climbing the leaderboard to win first place. The way the Scavenger Hunt works is by asking participants to do different challenges through an app on their smartphone.
Participants will receive a riddle, have to solve the riddle to find the right object to hunt for, find the object and take a picture, then send the photo in to score points. These Scavenger Hunts usually last around 2 hours long. Tickets can be purchased online, for $20 per person if getting the original tickets. The special category tickets are $22 per person, categories include Birthday, Date, Bachelorette, and team Building.Once tickets are purchased, participants then need to make a reservation for a time to play.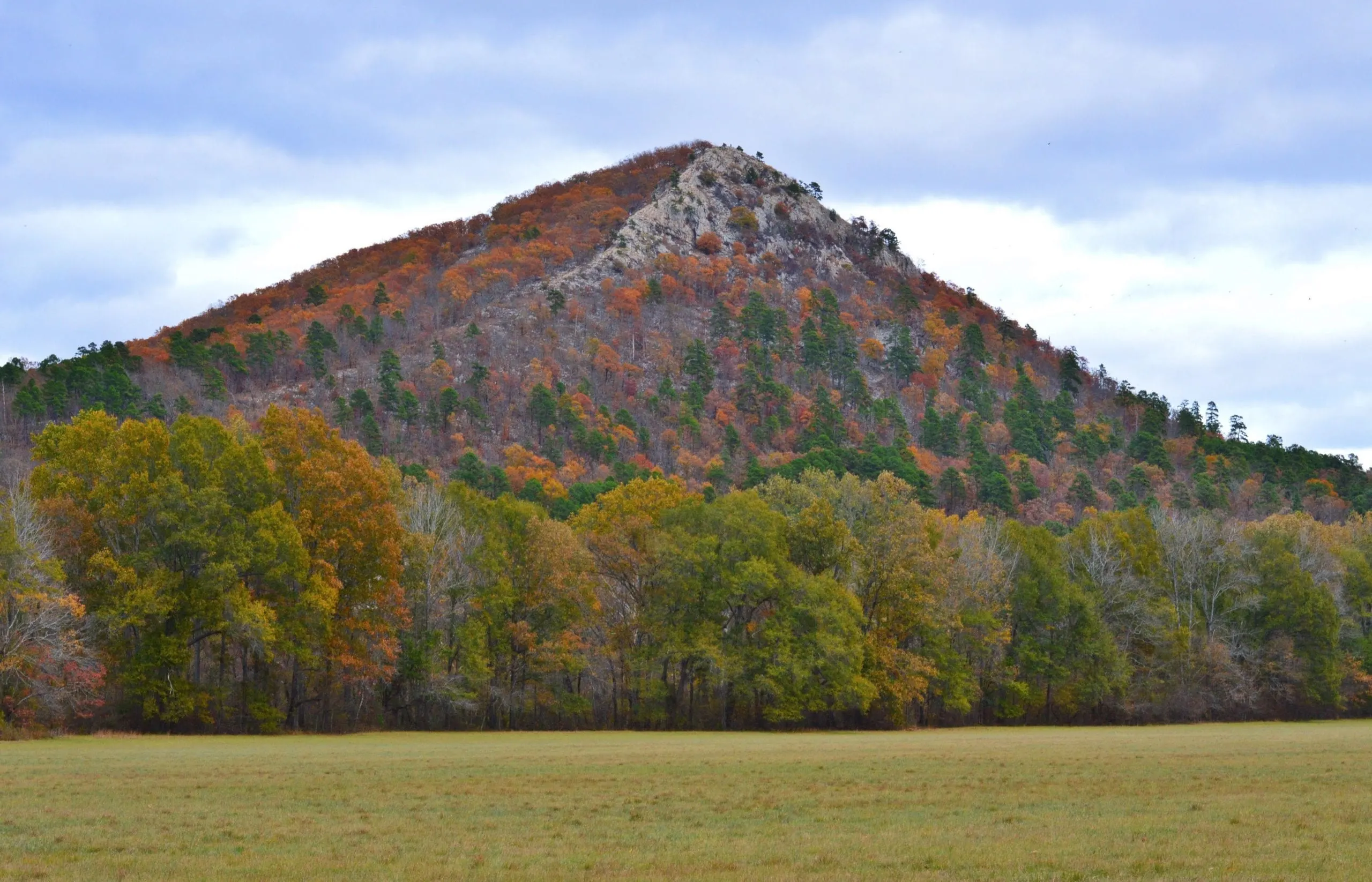 For the shoppers:
River Market District. If you or your significant other enjoy a nice cool day outside fulfilled with shopping, good food, live music, and plenty of shady places to catch up with friends. Then, the River Market District in downtown Little Rock is the place for you. This destination also serves as the unofficial cultural center of Little Rock.
You'll find plenty of places to eat from, whether you're craving a small treat or an international delicacy, and after you eat you can make your way down to the amphitheatre and listen to live local artists, as well as be able to support local craft makers.
McCain Mall. This destination offers a great indoor shopping experience, much similar to the Promenade. McCain Mall is located in North Little Rock, and offers a variety of vendors to shop from and locations to eat at.
Some merchants in this mall include Dillards, JCPenny, Torrid, Rue 21, Bath & Body Works, American Eagle, Victoria's Secret, and many more. Their hours are Monday through Thursday are from 11 am to 8 pm, Friday through Saturday 10 am to 9 pm, and Sunday noon to 6 pm.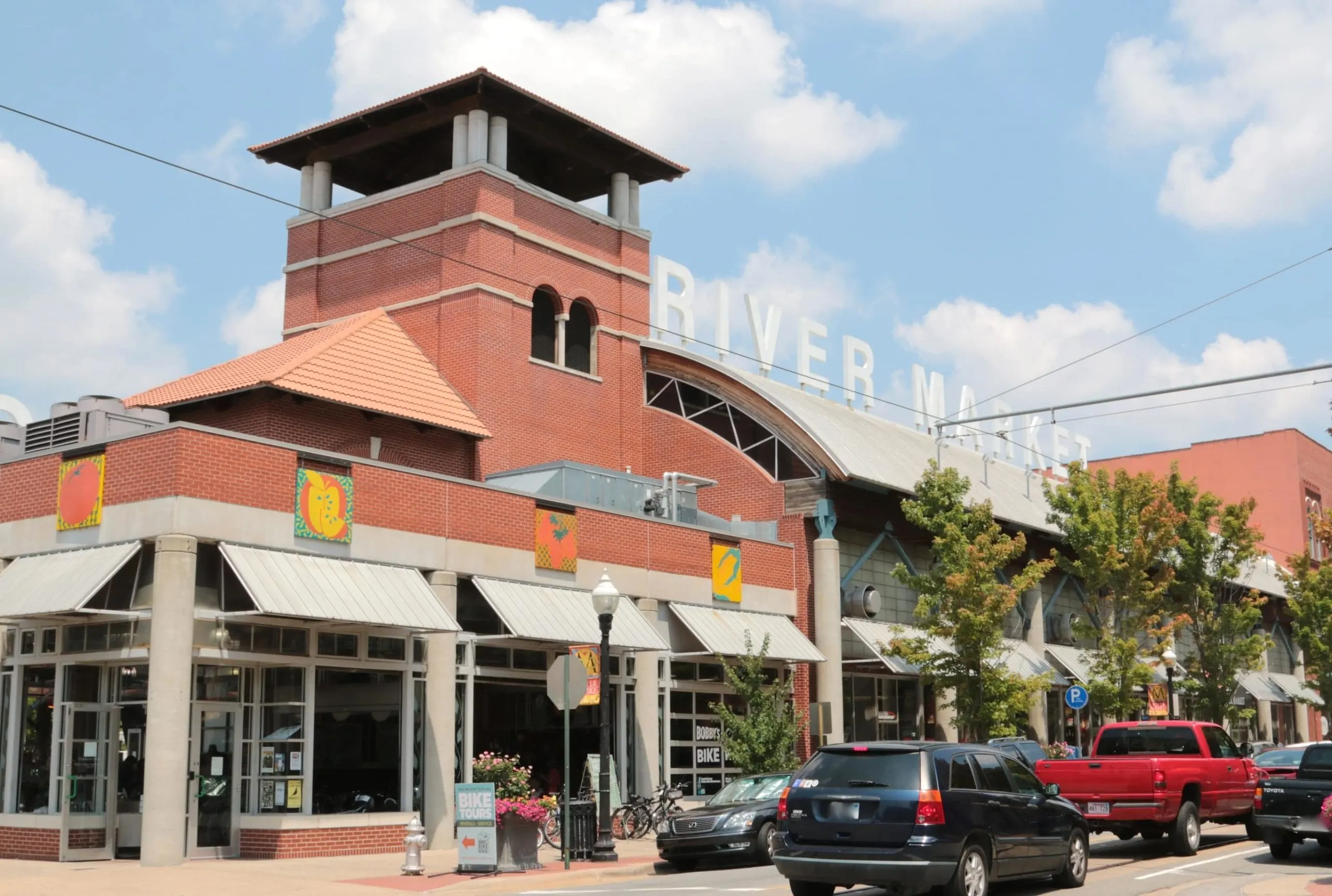 For the kids at heart:
Little Rock Zoo. Do you love all animals from tame to exotic ones? Then making a trip to the zoo would be the perfect date for you! The Little Rock Zoo hopes to inspire people to value and conserve our natural world. Here you can see a humongous range of animals, from big cats to reptiles to monkeys.
Guests can also participate in a variety of different events, like helping name otter pups, breakfast with elephants, and Mothers Day at the zoo. The zoo is open Monday through Sunday from 9 am to 4 pm, although if you plan to go you have to make a reservation first as a COVID guideline. Admission prices are Adults (13 and over) $12.95, Children ages 3 to 12 $9.95, Children under age 3 get in free, Seniors (60 or older) $2 off regular admission, and active duty military $2 off regular admission. Parking will be charged per vehicle at $3, and guests can rent strollers, scooters, and wheelchairs if needed.
Mystery Mansion Escape Room. This destination is designed for couples who don't mind being trapped in a room together, under the pressure of getting out of the room. Guests have one team and one hour to make their great escape. Every room is unique and offers a different experience of game play, and for the safety of guests between each session the rooms are deep cleaned and designed to be socially distanced from staff members.
On top of all that, the rooms are all private. Prices are $30 per person with groups of 4 and $25 per person with groups of 5 or more. Escape Room hours are Monday through Saturday from 9 am to 10 pm and Sunday from 1:30 pm to 7:30 pm.
3rd Realm. This destination is for couples who have always wanted to be able to defy gravity, or really enjoy trampolines. Guests can enjoy angled trampolines, extreme dodgeball, foam pits, ninja obstacle course, wall trampolines, and aerial silks. 1 hour tickets are $14.49 per jumper, 1.5 hour tickets are $19.99 per jumper, 2 hour tickets are $23.99 per jumper, and guest can buy memberships for $20 per month. Hours are Monday through Thursday from 10 am to 8 pm, Friday through Saturday from 10 am to 9 pm, and Sunday from 11 am to 6 pm.
Civil Axe Throwing- Little Rock. This destination will summon your inner viking warrior, and you should not be ashamed about it. Guests can come and blow off steam or just get in touch with their primal side by participating in axe throwing, or better known as hatchet throwing.
One hour open through sessions cost $20, private axe throwing sessions start at $160, and Civil Axe Throwing at home start at $150. They are open on Tuesday from 5 pm to 11 pm, Wednesday through Thursday from 11:15 am to 11:30 pm, Friday through Saturday from 11:15 am to 12:45 pm, and Sunday from 11:15 am to 9 pm.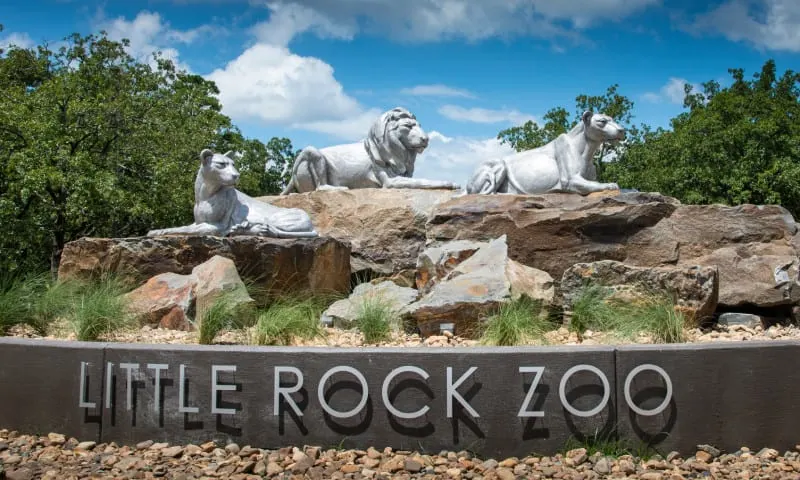 For liquor conessiours: Best Bars in Little Rock
An Enchanting Evening. At this destination you can enjoy a romantic evening in a cabin and sipping on the finest selection of wines. Locals have voted this the most romantic wedding venue in the state. The classic rustic setting allows you to forget that you're in West Little Rock, and the best part is complete privacy. There are four different places for events here; the Ceremony Setting, On-Site Reception, Honeymoon Cabin, and Winery Tasting Room.
If you aren't looking for a wedding venue, you can still go to the Winery Tasting Room. The Tasting Room hours are Friday from 5 pm to 8 pm, Saturday from 10 am to 5 pm, and Sunday from noon to 5 pm. You can only visit the Tasting Room by appointment only, due to COVID.
Pinot's Palette Little Rock. This destination offers a unique experience for creative souls over 21 years old. Guests can choose from a variety of things to do here, from paint and sip on canvas', painting on wine bottles, painting on wood pallets, painting on canvas bags, painting on glass blocks, and so much more. The studio has also expanded into a new activity called makeup and sip. Unfortunately, at this moment they have suspended activity due to COVID, but plan to open back up within the next month.
Diamond Bear Brewing Company. If liquors like wine aren't your taste, then this destination might suit you with its wide range of beers brewed in the natural state. One advantage of beer brewed on site is a better quality of freshness. Diamond Bear Brewing offers free samples and tours of the brewery. Brewery tours are conducted at 3 pm on Saturday and Sunday. Regular hours of operation are on Tuesday through Thursday from 11 am to 10 pm, Friday through Saturday from 11 am to 11 pm, and Sunday from 11 am to 9 pm.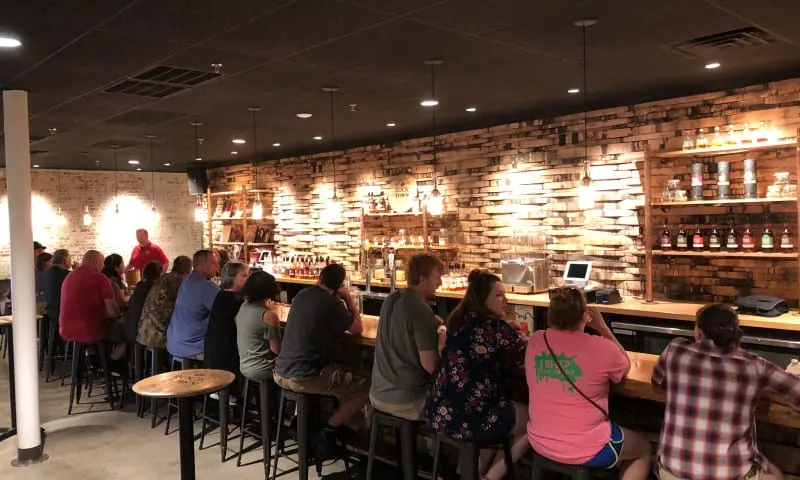 Free & Cheap Date Ideas in Little Rock
Arkansas Arts Center. This destination is meant for couples who are in touch with their inner artist, or who just have a taste for local fine art. The Arts Center inspires and enlightens people in regards to visual and performing arts. There are different exhibits that guests can visit, and guests will have the opportunity to join in some classes. Hours of operation are Monday through Friday from 10 am to 5 pm.
The Painted Pig. If you enjoy do-it-yourself projects, then this is the perfect destination for you. Not to mention, you can create one of a kind gifts for your significant other. There are two ways to create here; the first guest can make reservations to create in the studio and the other is guest can order supplies online and create in their own homes. Things guests can create here are pottery, board art, glass, mosaics, clay, silver, and many more. Hours of operation are Monday through Saturday from 10 am to 6 pm and Sunday from noon to 6 pm.
Arts District of Downtown Little Rock. This destination is more of a section of downtown Little Rock, but is geared towards people who enjoy the arts. There are several galleries, museums, and performing arts venues guests can explore. As well as sampling the creative food, wine, and craft beer.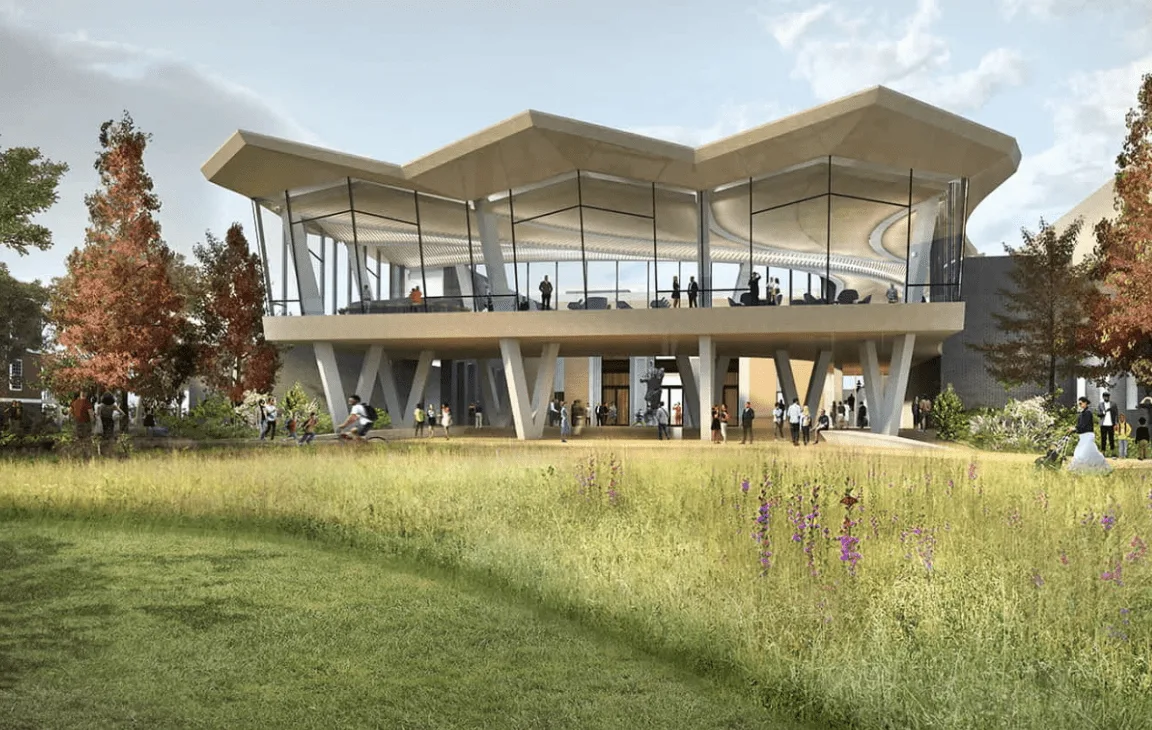 For food lovers:
Loblolly Creamery – Calling all ice cream lovers! This destination is the perfect spot for a sweet treat with a sweet date. They offer a range of things from drinks, floats, coffee, baked goods, ice cream cones, sundaes, shakes, and more. With a wide variety of flavors and scoop combinations to choose from. Hours of operation are Tuesday through Wednesday from noon to 8 pm, Thursday through Saturday from noon to 9 pm, and Sunday from 11 am to 7 pm.
Cocoa Belle Chocolates – If you've ever wanted to see chocolate crafted in front of you, look no further. This destination allows guests to watch them make fresh chocolate, fudge, corns, caramel apples, brittle, shakes, sundaes, gourmet coffee, and specialty drinks. Store hours are Monday through Thursday from 11 am to 9 pm, Friday through Saturday from 11 am to 10 pm, and Sunday from noon to 9 pm.
For relaxation:
One Thai Spa. This spot is for those who crave relaxation, but also want to experience a bit of culture. Due to COVID they are requiring masks to be worn during sessions, but are taking high safety precautions as well. Guests here can choose from authentic Thai Massage, herbal facials, yoga wall, restorative yoga, and a variety of other massages. At this time they are only accepting appointments only.
Copper Well Retreat. This destination is for those who just really need to break away from everyday stress and problems. Guests can experience an oasis day retreat, stay in the sage house yurt, go on a lake retreat, get a massage for whatever problem they have, experience the sauna, and then wander the apothecary shop. This destination offers a new form of relaxation by means of floating in a pool of water.
Guests here can enjoy cryotherapy, flotation therapy, massage, hydromassage, infrared sauna, compression therapy, cellulater cellulite, and much more. Hours of operation are Monday through Saturday from 9 am 6 pm. Prices vary by service and time spent in it.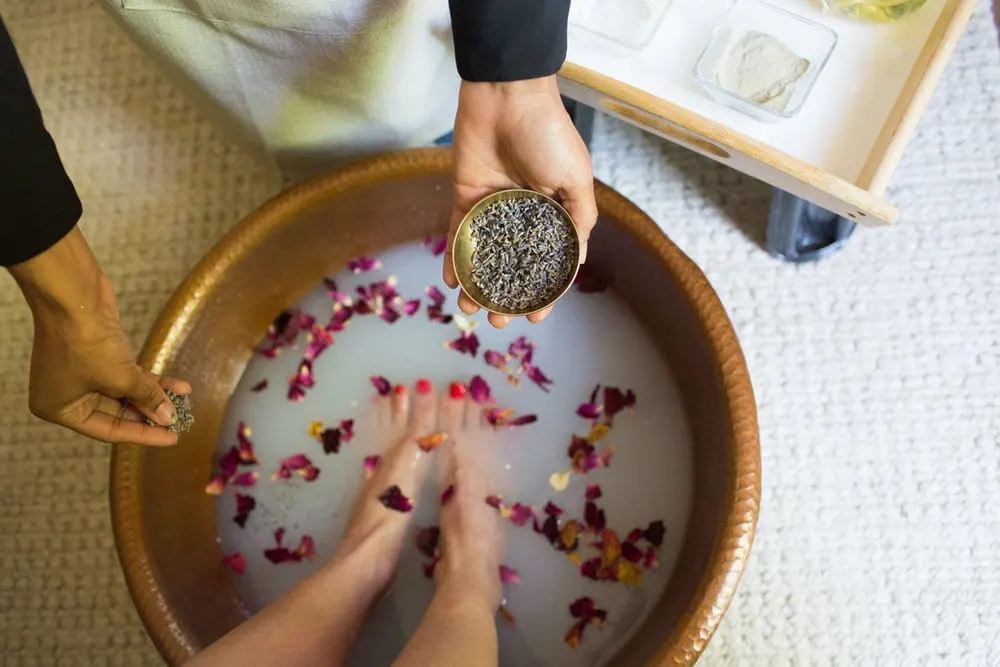 For performance-goers:
Robinson Center. This destination is designed for couples who enjoy live events. Guests can experience things like films, music performances, plays, readings, lectures, guest speakers, and more. Times and prices vary by which shows couples are interested in.
Simmons Arena. For couples who enjoy large scale live performance events, like concerts, this is the best destination in Arkansas for them. Enjoy your favorite musical artist along with food from different vendors and buying merchandise to support the musician. Some events coming up are Food Truck Fridays, In Real Life Comedy Tour: Featuring Mike Epps, Toby Mac Hits Deep Tour, Elton John Farewell Yellow Brick Road Tour, Jojo Siwa Dream Tour, and Eric Church In The Round: The Gather Again Tour. Prices and times vary by concert, more information can be found on the website.
Looney Bin Comedy Club. If you or your significant other aspire to be a comedian, or just enjoy comedy, then this is the perfect destination for you! Enjoy good food, boozy drinks, and overwhelming laughter while you're here. Some upcoming events are Alex Elkin, John Wesley Austin, Mo Alexander, Tre Diesel, and many more. Prices and times vary on the event you plan to attend.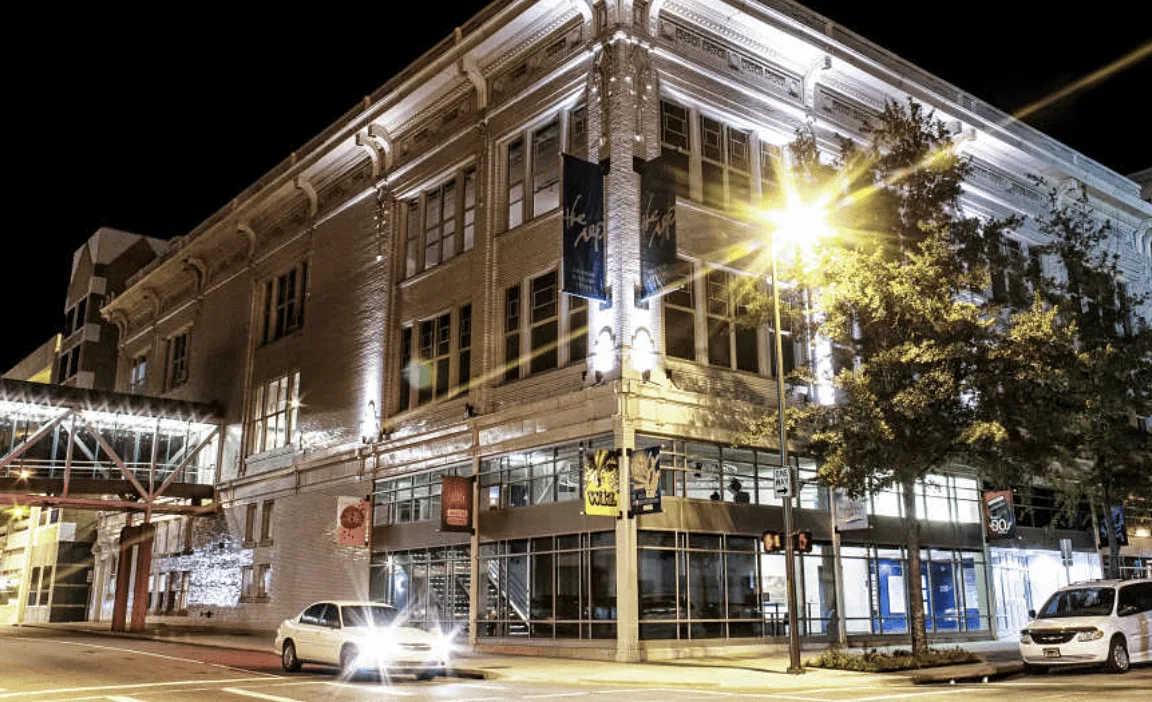 For movie lovers:
MP Outdoor Cinema. This destination is the perfect way to get your dose of nostalgia. This is the city's only drive-in movie theatre. Enjoy your movie under the stars, in the comfort of your vehicle, and with easy access to refreshments from various food trucks. The price is $30 per car, and they are open Thursday through Sunday with movies starting at 7:30 pm.
Movie Tavern. Do typical movie theatre snacks tend to still leave you hungry? Then this is the perfect spot for you and your date. Enjoy a nicely cooked dinner with your movie. Open on Thursday through Sunday, and Tuesday. Some movies playing now are Silo, Nobody, 2 Fast 2 Furious, and Madagascar.
***