Looking for the best romantic getaways in Missouri for a vacation with your significant other? If you've never been to Missouri, you are missing out on many memories you might be able to build together.
From the Gateway Arch in St. Louis, where you can ride 63 stories high to the top and see far through the city; to Kansas City with its art, history, and music museums there is something in St. Louis for everyone.
Rent one of the many cabins available, including the unique tree house cabins! Or, if you're looking for more of a luxury vacation, check into one of the luxury hotels and be prepared for lots of pampering!
The Best Getaways in Missouri for Couples
Here you will find the best romantic places to go including the best cheap romantic getaways in Missouri.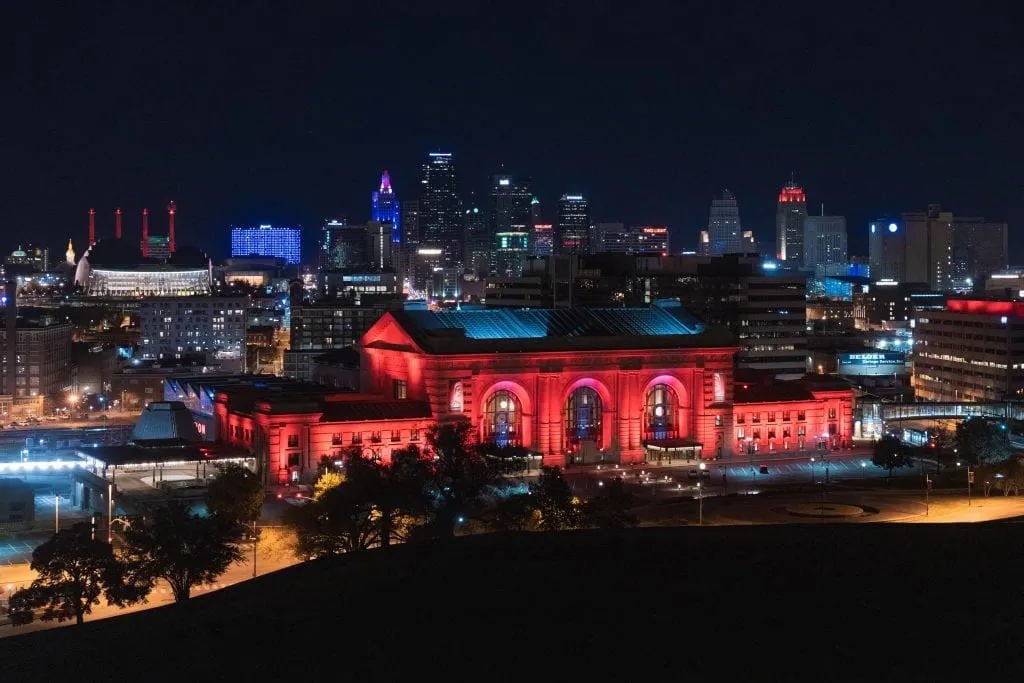 See more: Romantic Mountain Getaways in the USA and beyond!
ROMANTIC GETAWAYS IN ST LOUIS MO
St. Louis is one of my favorite destinations, there is really something in the city for everyone.
Visit the Gateway Arch and ride to the top to look out upon the Mississippi River and over the downtown area of St. Louis.
If you're an animal lover make sure you check out Grant's Farm, where you can bottle feed baby goats and hand feed parakeets, and don't forget to check out the Budweiser Clydesdales on your way out!
The St. Louis Zoo is another must see for animal lovers of all kinds. Admission to both Grant's Farm and the St. Louis Zoo is free, so you will have more money for other things, like souvenirs.
See more: Best Date Ideas in St Louis
If you or your significant other is a runner, I definitely recommend checking out the Running Man Statue located in Kiener Plaza, it is a breathtaking view to stand looking at the statue with the Old Courthouse (which is also worth a walk through) in the background and the Arch encompassing it all.
If either of you are a fan of sports, be sure to check out Busch Stadium, home of the St. Louis Cardinals. Take a tour of the Anheuser-Busch Brewery and taste samples of their delicious beer.
Visit the Union Station with its multiple attractions and amazing history behind the entire building and surrounding area.
There is the St. Louis Aquarium, the St. Louis Carousel, the St. Louis Wheel, The Train Shed and much much more in this one stop shop which also features breathtaking light and fire shows at different times during the day and week as well as a hotel that you can stay in that is lovingly restored from its railroad days and many of the rooms are even railroad themed.
Best Romantic Hotels in St Louis
One of the many hotels that you can find to stay at in St. Louis is the Marriott St. Louis Grand Hotel.
Located in the former building of the Statler Hotel, which had been an icon of the St. Louis skyline since the 1900's, this hotel is centrally located to many of the attractions of downtown St. Louis including the Gateway Arch, Busch Stadium, Union Train Station and more.
Enjoy contemporary American cuisine and drinks at their restaurant Zenia Bar & Grill and breakfast or coffee at their full-service Starbucks or head down to the fitness center to get in a quick workout before or after your busy day of sightseeing.
Another hotel worth checking out in St. Louis is the Moonrise Hotel with its cool modern design and quirky sophistication.
It is a truly unique boutique hotel, located in The Loop near many shopping, dining, and entertainment options. The rooms feature Serta Enrapture Eurotop beds, Symmons Rain Showers, and bedside USB ports for your comfort.
The lobby walls adorn ever-changing colors and the staircase leading to the evocative art, cases of lunar toys, jewelry, figurines, rare space memorabilia and more is lit. There is enough inside this chic hotel that you never have to leave if you don't want to.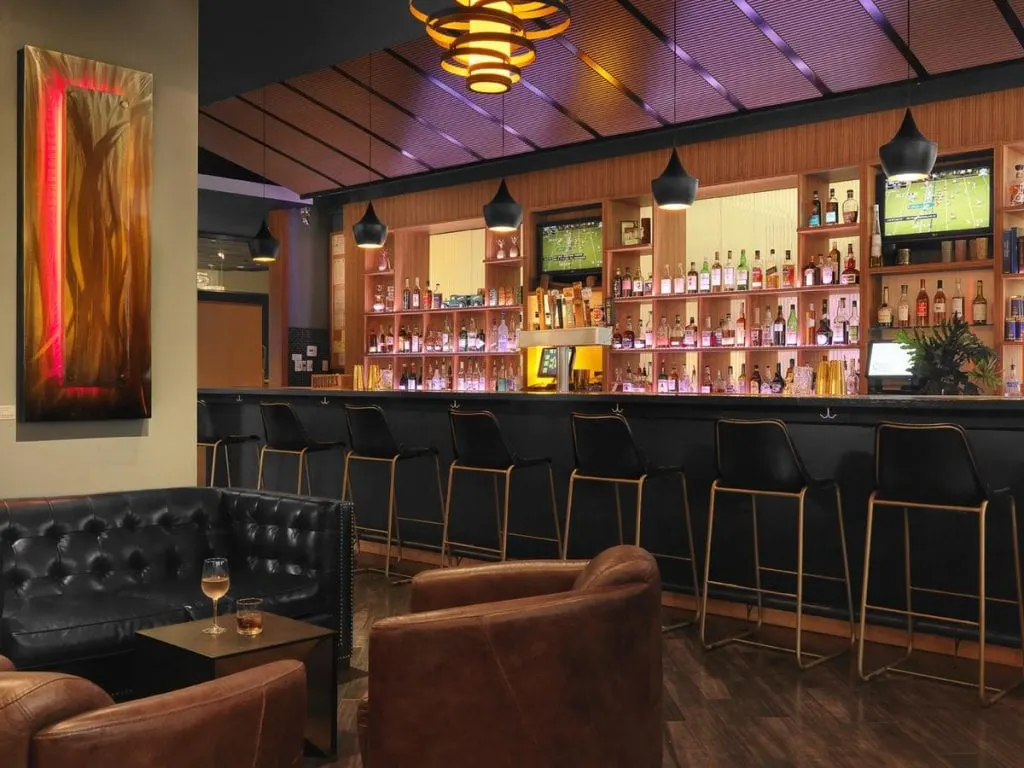 If you're looking for a quieter place to stay, the lovely Fleur-De-Lys Mansion Bed and Breakfast is a 19th century mansion located in one of St. Louis's historic districts.
With only four guest rooms, each named after a St. Louis destination, you will find a unique experience that is much more individualized.
Enjoy their full signature breakfast each morning before setting out sightseeing, spend some time in their relaxing spa or walk through their backyard garden and enjoy being surrounded by nature.
Rooms include double-layered signature bathrobes, spacious en-suite baths (some with jetted tubs) featuring organic essential oil products and towel warmers and cable television.
KANSAS CITY MO ROMANTIC GETAWAY
Kansas City is the next stop on our romantic getaway journey. Being a city full of art, music, and history it is a great destination for your romantic trip.
10 Things to Do in Kansas City MO for Couples
Here are some romantic things that you might like to schedule into your trip to Kansas City. Want more? We have made an extensive list of date ideas in Kansas City here.
WWI Museum – National Visit the National WWI Museum and Memorial with the displays and artifacts that tell the story of World War I in a way that any age will enjoy.
National Museum of Toys and Miniatures – Take a trip to The National Museum of Toys and Miniatures to see toys through the years that you've forgotten.
City Market – Head over to the City Market for great food and lots of souvenirs.
Arrowhead Stadium – Another place you should visit and take a tour which leads you through the Press Box, Chiefs Hall of Honor, Scout Investment Club Level, Locker Room, and the Field Sideline while learning a bit about the Chiefs history.
The Money Museum – If you would like a cheap date, take a trip over to The Money Museum, with its free admission it is guaranteed to be worth a walk through. Pick up a gold bar worth 500k, interact with displays, and take home a bag of shredded money for free as well.
Hallmark Visitors Center – Take a self-guided tour through the Hallmark Visitors Center and learn about the humble beginnings of what is now a huge company with many different branches. Watch a film on the history of Hallmark from its founding in 1910 to the present and what the company has been through in all those years and enjoy the exhibits with early greeting cards, Keepsake ornaments, and several decorated Christmas trees and walk through the gift shop on the way out that is well stocked with multiple Hallmark items.
Starlight Theater – If you're a fan of live theater shows, take a trip to the Starlight Theater and see what shows are playing. From Broadway shows to live concerts, there is something for every theater lover to see or head down to the Sprint Center and see what concerts are going on.
Worlds of Fun and Oceans of Fun – Are you a fan of amusement parks? Look no further than the Worlds of Fun and Oceans of Fun amusement and water theme park. Featuring over 200 acres of rides and slides, this one stop shop is great fun for anyone who loves rollercoasters and water rides alike.
Shoal Creek Living History Museum – has live period reenactments and foods from the 1860's and there is a herd of buffalo to see as well.
Kemper Museum of Contemporary Art – Art lovers will enjoy a trip through the Kemper Museum of Contemporary Art, which was established in 1885 and is Kansas City's first cultural institution. With a rich collection of both modern and contemporary art, there is an exhibit for art lovers of all kinds.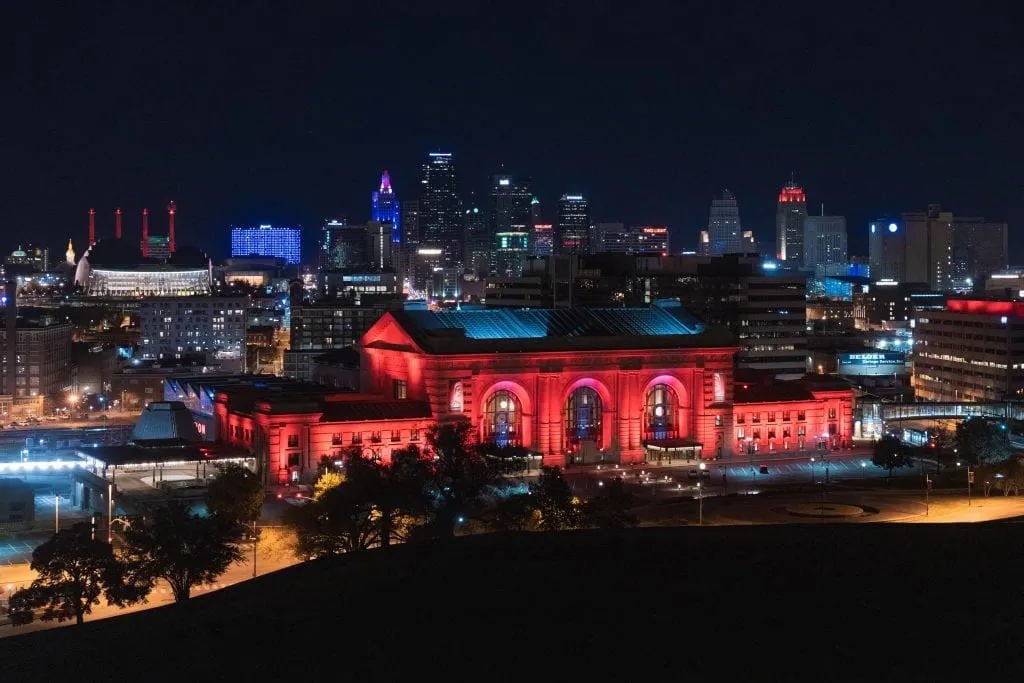 Best Romantic Hotels in Kansas City Missouri
When you're planning your visit to Kansas City, be sure to check out The Raphael Hotel. Kansas City's original Boutique Hotel is located just steps from the Country Club Plaza, a premier destination for shopping, dining, and night life.
Enjoy their gourmet coffee and fast, free wi-fi while relaxing on your pillowtop mattress with hypoallergenic pillows and clock radio with iPod docking station.
Visit the hotel's signature restaurant, Chaz on the Plaza, which is known for its intimate and romantic atmosphere along with its mouthwatering modern, regional American cuisine. Chaz on the Plaza is known for their hand-cut, wet-aged prime beef Kansas City strip steak and fried green tomatoes.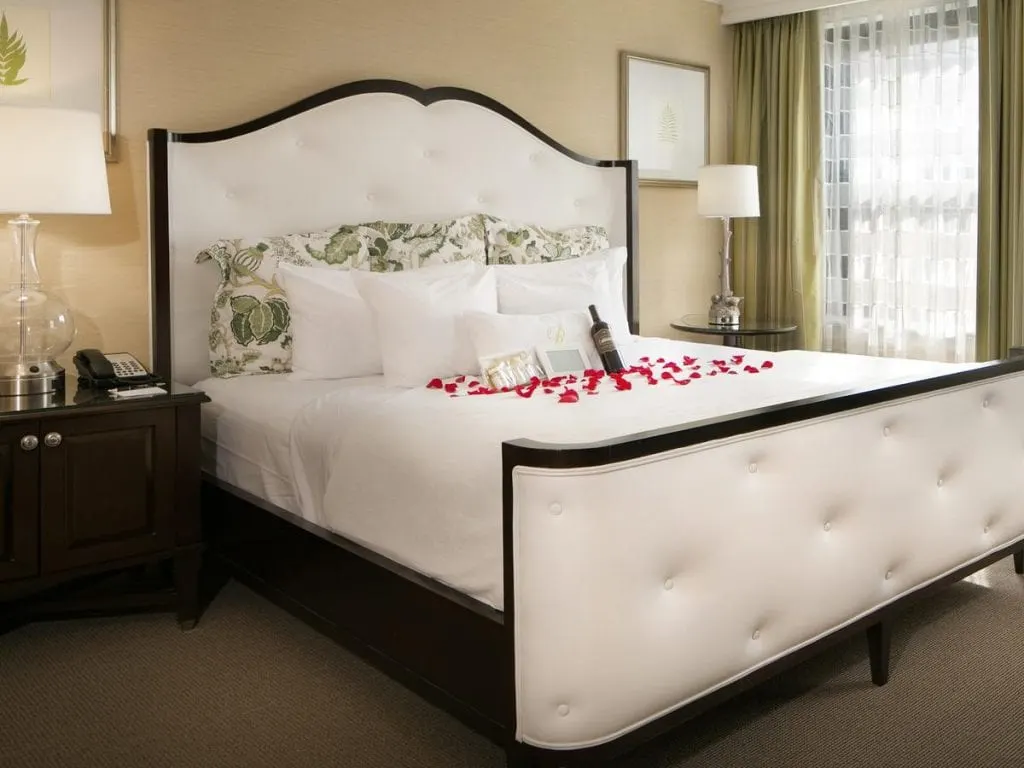 Another hotel you should check out for your romantic getaway to Kansas City is the AC Hotel Kansas City Westport.
Being close to Legoland, Uptown Theater, and the Country Club Plaza, there is plenty to see and do for people of all interests.
After a fun-filled day of sightseeing around Kansas City, relax in your stylish, European-inspired room with its hardwood floors, convenient wall USB outlets, and in-room mini-fridge and coffee maker.
Head over to the AC Lounge inside the lobby area for a hand-crafted cocktail and a small plate of European cuisine. In the morning, check out the AC Kitchen's elaborate European-inspired breakfast buffet.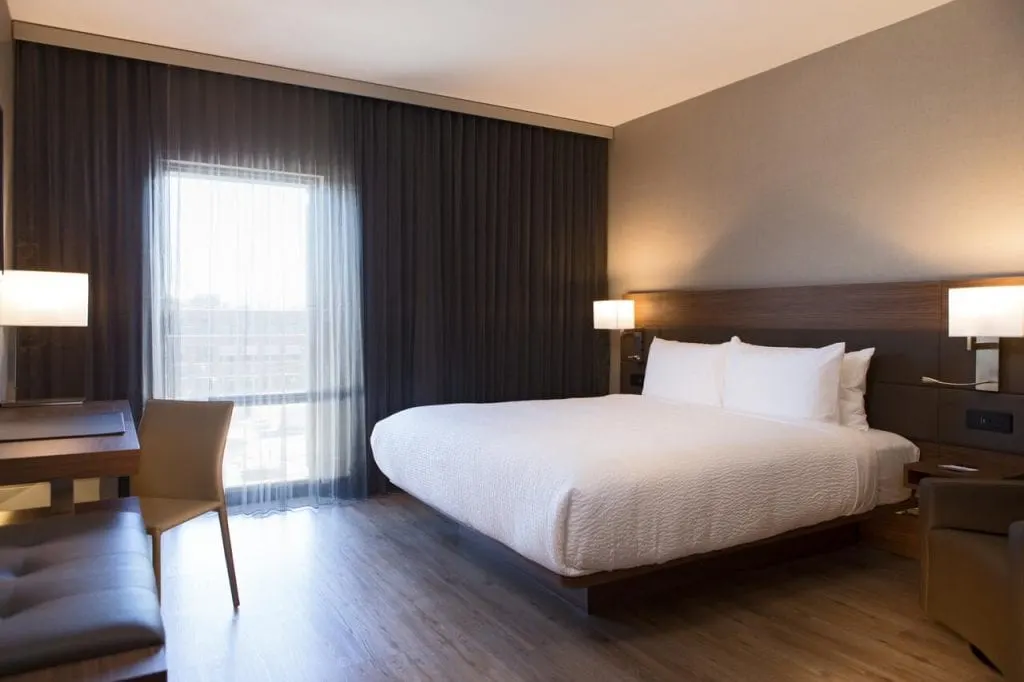 Finally, Southmoreland Inn, a bed and breakfast located on the Plaza is another great place to stay when visiting Kansas City.
The Inn is set in a large 1913 Colonial Revival Mansion and is only one and a half blocks from the Country Club Plaza, so it is in a prime location.
Choose from fourteen individually designed guest rooms in the three-story main Inn and two luxury suites in the Carriage House. Each room is unique and features something extra including a treetop deck, balcony, in-wall fireplace, wood burning fireplace, Jacuzzi, or a jetted tub.
Your stay at Southmoreland Inn starts with complimentary wine and snacks in the afternoon, followed by an evening hot beverage with homemade cookies. Each morning you will start your day off with a gourmet breakfast as well.
SPRINGFIELD, MISSOURI WEEKEND GETAWAYS
10 Things to Do in Springfield
That brings us to Springfield, where you can do everything from explore caverns to watch a baseball game.
Fantastic Caverns – Take a tour through Fantastic Caverns from the comfort of a Jeep-drawn tram and discover the beauty of the tiny cave pearls hidden in the water, soda straws sparkling with minerals, and giant columns stretching from floor to ceiling.
Mizumoto Japanese Stroll Garden – Visit the Mizumoto Japanese Stroll Garden if you're visiting between April 1 and October 31. The Garden sits on over seven acres and contains several ponds, canals, a breathtaking waterfall, and a Tea House. Buy fish food and feed the Koi and be sure to check out what events might be going on during your visit.
Dickerson Park Zoo – Explore Dickerson Park Zoo and learn about animals from Africa, Tropical Asia, South America, Australia, and North America. Get up close and personal with the giraffes and for an additional fee you can even feed them!
Wonders of Wildlife National Museum and Aquarium – Another great attraction for animal lovers is the Wonders of Wildlife National Museum and Aquarium, which is located adjacent to the Bass Pro Shops National headquarters, the 350,000 square foot facility consists of two major sections.
The Wildlife Museum includes a series of wildlife galleries with taxidermy animals from around the world displayed in extremely detailed dioramas representing their natural habitats as well as historic artifacts, artwork, films, and special exhibits. The 1.5-million-gallon Aquarium holds 35,000 individual fish, amphibians, reptiles, birds and mammals in a series of themed areas including Louisiana swamp, Amazon rainforest, Ozark forest, and an ocean shipwreck.
Pythian Castle – Take a ghost tour through the Gothic masterpiece of Pythian Castle, which is shrouded in supernatural legend. Take the 15-hour overnight tour and learn about the Castle's century-long history.
Lake Springfield Park – Check out Lake Springfield Park where you can rent small boats, have a picnic, fish, or just enjoy the beauty of the outdoors by the lake.
Best Value Hotels in Springfield, MO
If you are planning a romantic getaway in Springfield, here is where we would recommend staying:
Hotel Vandivort, located in downtown Springfield, is the city's first urban boutique hotel. Originally built as a Masonic Temple in 1906, this structure full of the history and tradition of the downtown community.
The public areas of the hotel have been designed to function as a living room for any visitor. Dine and drink at The Order, which serves a full gourmet breakfast, small plates for lunch, and an upscale dinner and drink service.
The rooms span two buildings, in Historic Vandivort the rooms feature local artwork and artisan metalwork and woodwork while the rooms in V2 feature large windows and are outfitted with charming touches like a turntable.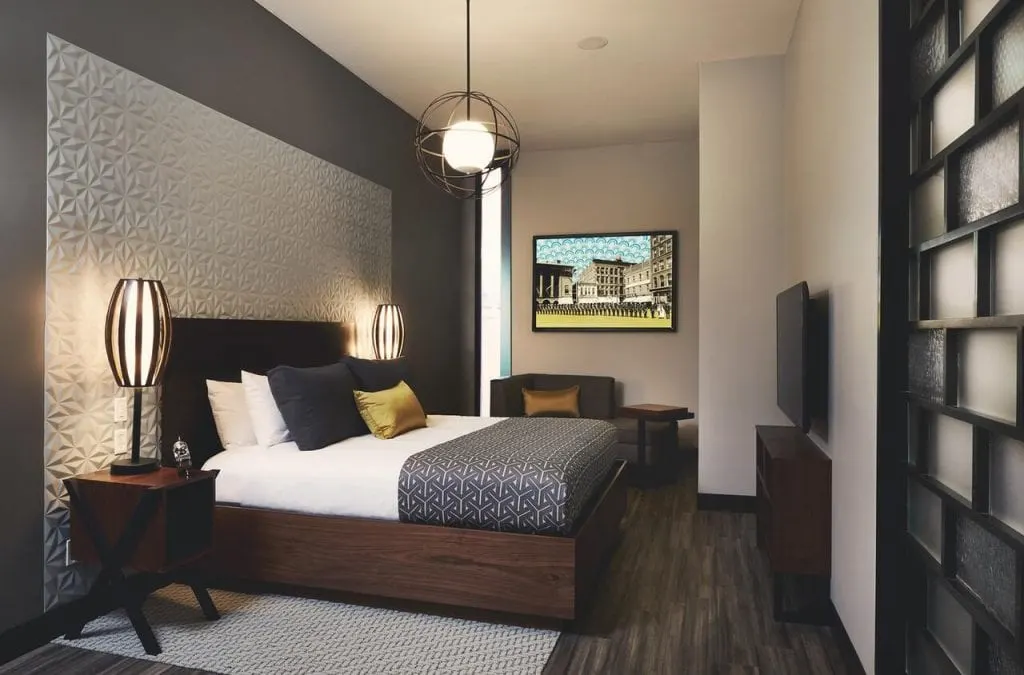 Walnut Street Inn Bed and Breakfast is located in a Nationally Registered Historic District, just one block off historic Route 66 and within walking distance to gift shops, fine dining, Hammons Field (home of the Springfield Cardinals), theatres, plays and more.
The guest rooms are decorated with the mellow warmth of antiques, every modern amenity is tucked away to create an elegant, comfortable environment.
Breakfast is cooked fresh every morning to enjoy before setting out for a fun-filled day of sightseeing around Springfield.
There are twelve rooms, all include a private bath, bed, tv, and phone. Pick up an antique book and lay back by a fireplace to relax.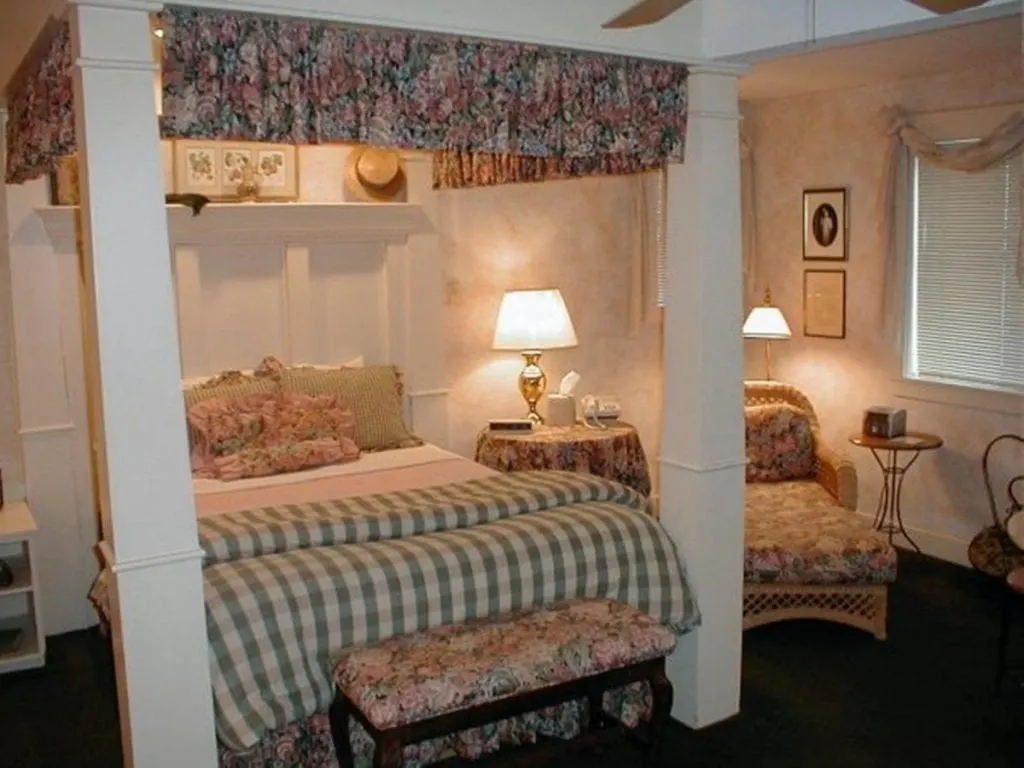 At the Oasis Hotel and Convention Center walk through the waterfall-lined gates and around the bend to lay eyes on the vibrant colors and greenery of Springfield's resort-inspired hotel.
The rooms are tropical-inspired with a modern-design flair and a resort-like layout. Take a dip in the saltwater indoor pool (one of the largest pools in all of Springfield), soak in the hot tub, or admire the live tropical plants located throughout the grounds.
There is also a saltwater outdoor pool, a fitness center equipped with everything you might need, and a 24-hour gift shop.
Try the restaurant Fire and Ice and prepare to watch an impressive show of flames while watching the cooks prepare your food.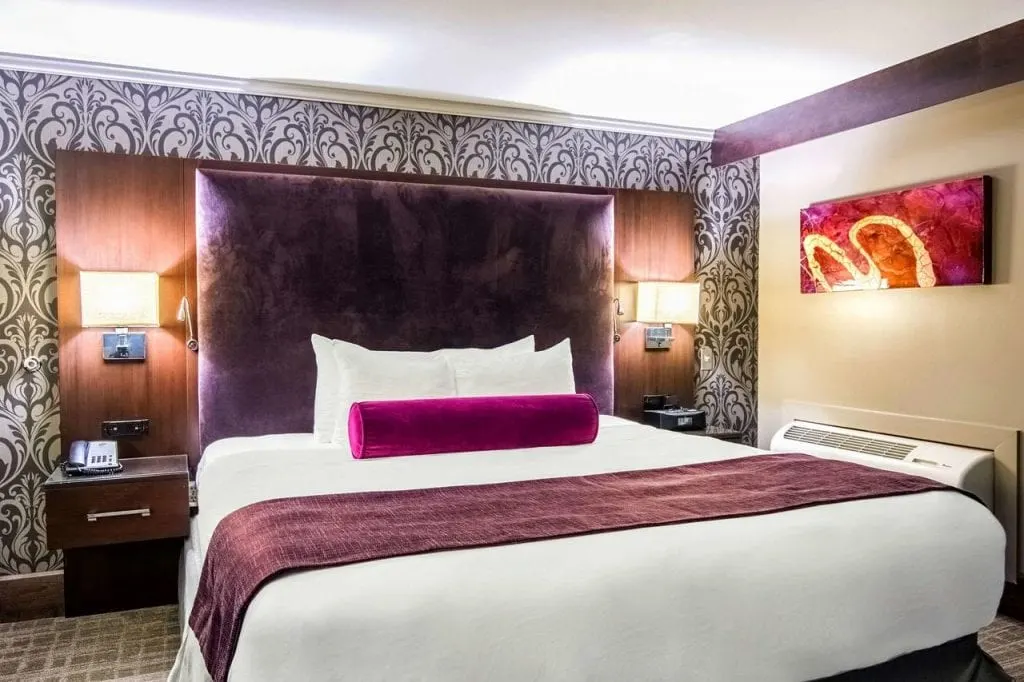 COZY CABINS GETAWAYS IN MISSOURI
There are many romantic cabins to find in Missouri as well, if you enjoy a quieter getaway. A perfect romantic weekend getaway in Missouri.
Branson, Mo is home to a few of these cabins. Rent a cabin in Branson and enjoy a dinner show on the Showboat Branson Belle, or visit the Titanic's Grand Staircase replica and get married or renew your vows. Pretend you're a kid again and visit Silver Dollar City, an amusement park themed to re-create an 1880's Ozarks town.
Stockton is another great town to look at romantic cabins for your getaway. While in Stockton, visit the Historic Bob Hope Theatre, known to some locals as "The Fox" and enjoy a beautifully restored piece of Stockton's history.
Enjoy the rich wood carvings and murals in the lobby and main chamber. The original water feature in the lobby was replaced with a water-themed marble mosaic. On the 2nd Friday of every month listen to an organ concert before watching a classic movie. Take a tour and learn the history behind the majestic theatre.
Best Cabins in Missouri
Escape the city and visit the Fair Winds Cabin Resort located in the foothills of the Ozarks near Cherryville, Missouri.
Five cabins positioned over 120 acres of woods with a creek bed, enjoy the private location and get away with your significant other for a trip of de-stressing and unplugging.
The cabins come completely furnished and decorated, the kitchens are fully equipped, and the bathrooms have towels and bubble bath to sit and relax in the two person Jacuzzi tub.
Go hiking, canoeing, or explore Onondaga Cave. Or simply lounge around the cabin, whatever you're looking for, you will find it at Fair Winds. One of the best Missouri getaways for couples.
Hidden in the hills of the Ozarks is Rock Eddy Bluff Farm Cabins. Two cabins are fully modern with a full kitchen, living area, TV, Wi-Fi and laundry and peer into the broad valley. A prime spot for an anniversary getaway!
While the other two cabins are more rustic in nature and are off the electrical grid with gravity fed water and LP gas heat and cooking. All are separated far away from each other for ensured privacy.
Head down to the river and rent a canoe or jon boat to go exploring, bring your bike if you want to bike around the property together. Firewood is provided for your fire pits.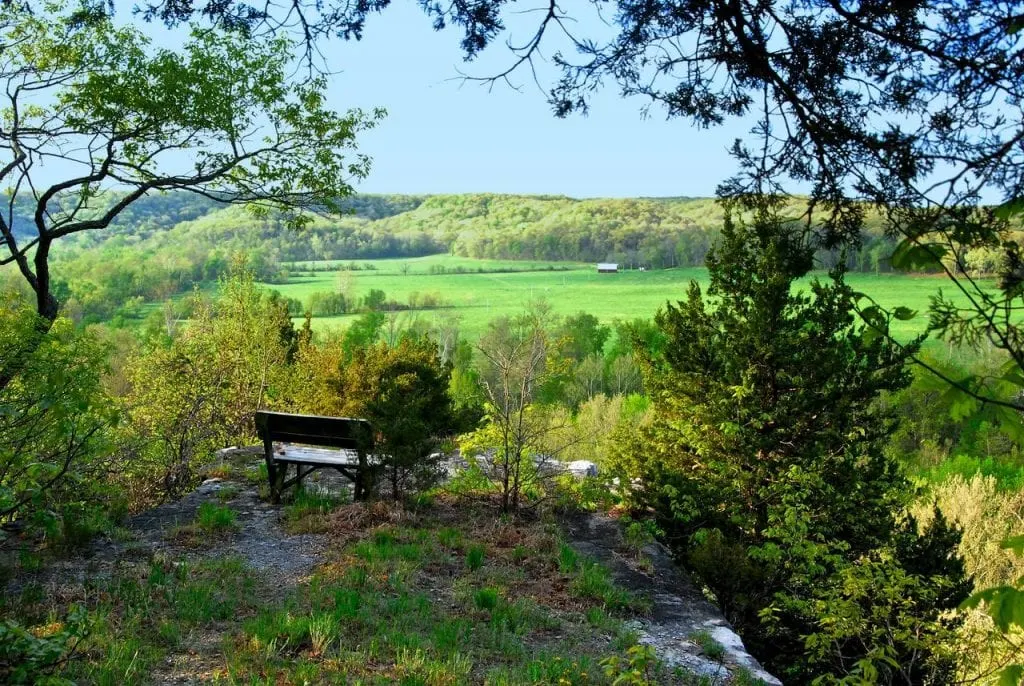 Visit one of Missouri's many Treehouse Cabins located in the Missouri Ozarks, from The Dogwood Cabin with fully equipped kitchen and an over-sized Jacuzzi tub to The Treetop Loft Treehouse Cabin with an open air deck and access to the "miracle mile" of rainbow trout fishing, there is a cabin for everyone.
Go Fly Fishing (with or without a guide) or take a Float trip with your significant other and after a day of exploring the wilderness of the Ozarks, cozy up together in your private cabin and enjoy each other's company away from the hustle and bustle of city life.
COUPLES RESORT IN MISSOURI
Among some of the other hotels you might want to investigate for your romantic getaway to Missouri is Ridgedale's own D'Monaco Luxury Resort at Table Rock Lake. Perfect for a honeymoon in Missouri.
This beautiful lakefront resort is framed by Mediterranean-style architecture and gorgeous views of the water and Ozark Mountains from every room.
Some amenities included in your stay include a lakefront pool with access to kayaks and paddleboards. Take a sunset cruise or arrange a fishing trip, take fly fishing lessons or plan a tour down to the Lost Canyon Cave with its picturesque four-story underground waterfall.
Go scuba diving in the lake or hiking around the trails, this resort has something for everyone.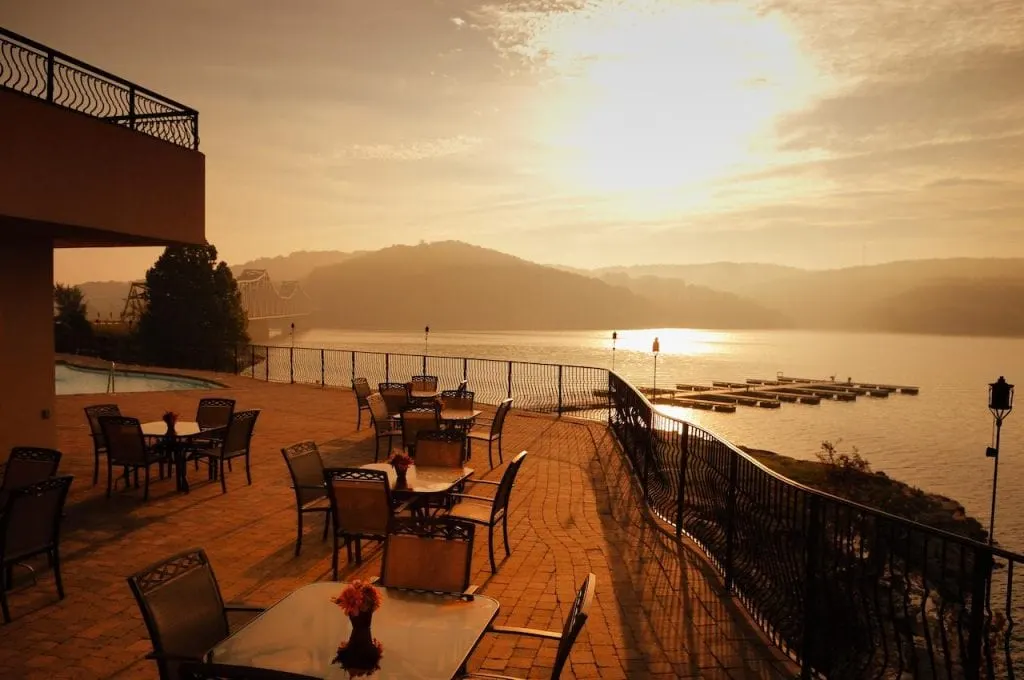 The Inn at Hermannhof, located in Hermann Missouri, has buildings that are all lovingly restored from historic wine houses originally built in the mid-1800s. Enjoy a complimentary bottle of Hermannhof wine and a snack of cheese and sausage upon your check-in.
The Inn is located within walking distance of Hermann's shops, galleries, and world class wineries that can keep you busy for days of exploring with your significant other. Some amenities include fireplaces, whirlpool tubs, steam showers, European-quality linens, and period antiques.
Rent out an entire house or cottage, or just rent a room in the main Inn building, no matter what you choose you can't go wrong when visiting this little piece of history in Missouri's Wine Country.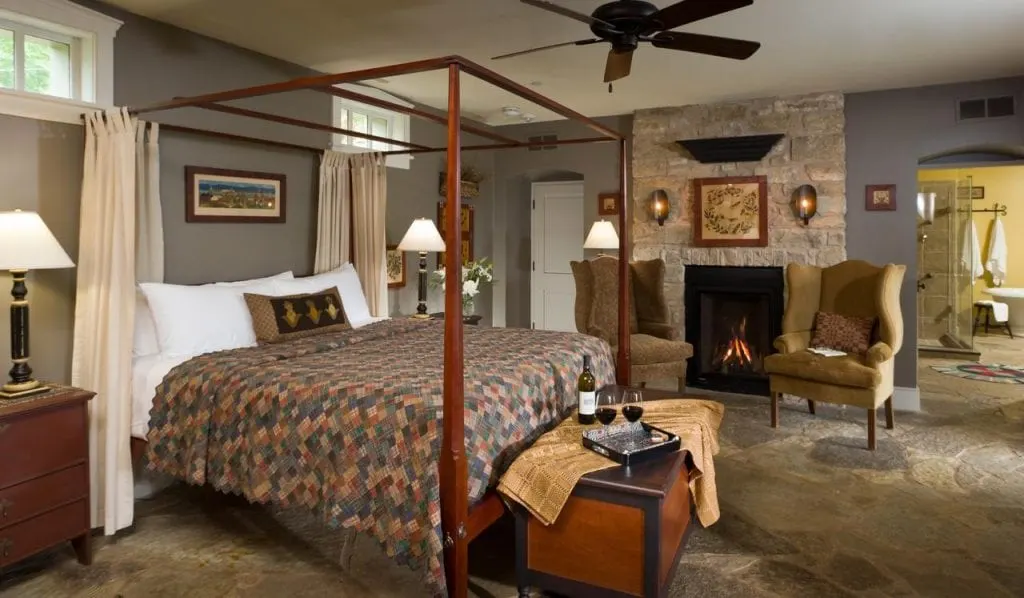 The Magnolia Hotel St. Louis, originally built in 1924, is the sight of many historical firsts including being the birthplace of the infamous chocolates on a pillow by cinematic icon Cary Grant.
Located within walking distance of Busch Stadium, the Gateway Arch, and restaurants and bars, you are centrally located for all your romantic getaways sightseeing.
Don't miss out on their complimentary bedtime milk and cookies station. Stop by the hotel's restaurant Robie's featuring an intimate dining experience.
The rooms feature faux leather headboards and some of the softest bedding you can ever imagine, as well as glass nightstand lamps and custom carpeting making the rooms the same color palette from top to bottom.
If you're heading to Lake Ozark, check out Camden on the Lake Resort set on Toad Cove and only twelve miles from Lake of the Ozarks State Park.
The live entertainment at H. Toad's Bar and Grill will keep you entertained while relaxing from a long day of exploring around the lake. The outdoor pool at the resort features a swim-up bar which is open seasonally and on the weekend afternoons you can enjoy a DJ or play games along the boardwalk such as Cornhole, Giant Jenga, and Beer Pong.
Rent water sports equipment from the marina and event facilities or relax in the full-service spa. The rooms include free WiFi and kitchenettes, as well as a large bathroom with over-sized showers and lavish beds.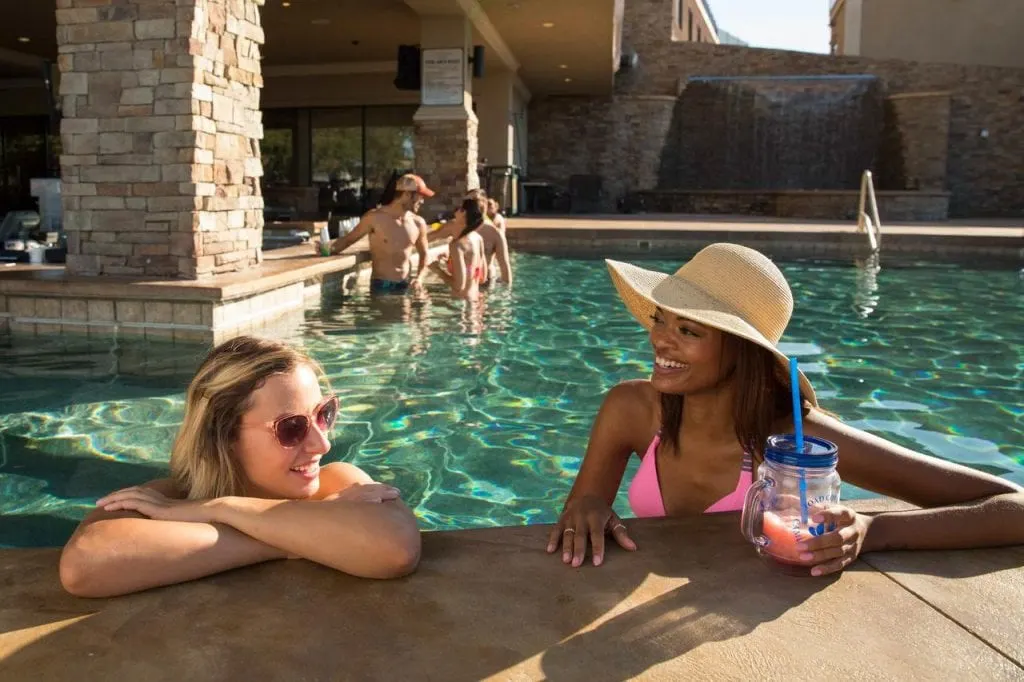 Another great lake accommodation, located in Branson, is the Chateau on the Lake Resort, Spa, and Convention Center. One of the best vacation spots for couples.
Close to the city, but far enough removed to not have to worry about the city noise, this lakefront resort is a perfect place for your romantic getaway.
Enjoy lakeview dining to the sounds of a live piano, visit the spa for some well needed pampering, check out the Sweet Shoppe and enjoy some mouthwatering ice cream, and head down to the full-service marina for a day on Table Rock Lake.
Then at the end of the day, lay back and relax in your lavishly restored room, many of which even include their own private balcony with sliding glass doors and breathtaking views.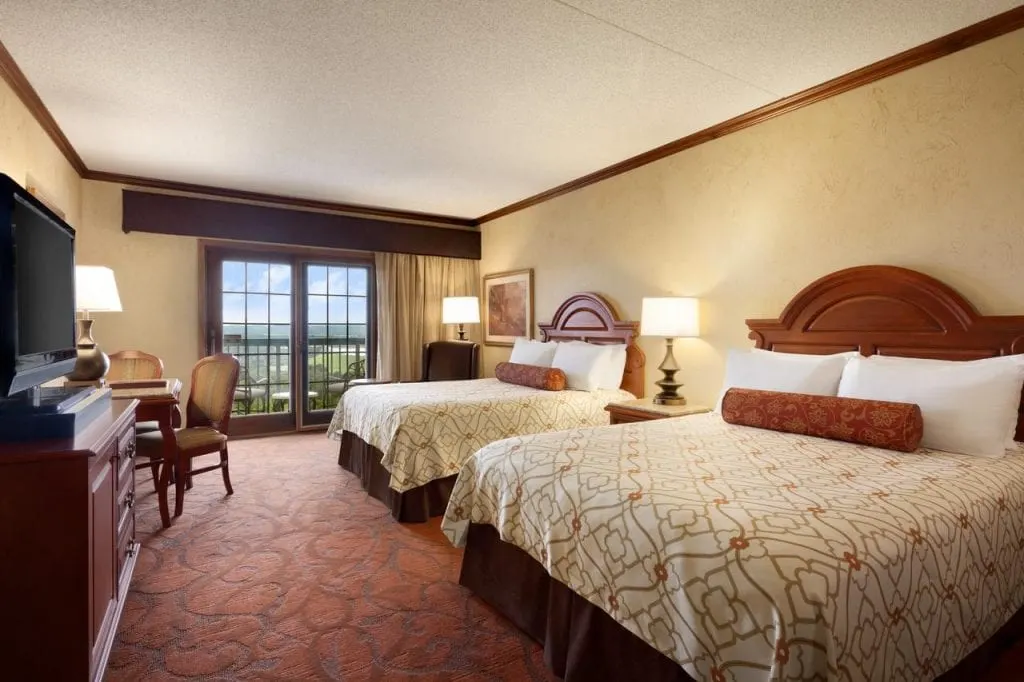 Back in Kansas City, be sure to look into the Intercontinental Kansas City at the Plaza. Located on the corner of one of Kansas City's Country Club Plaza, you are located near all of the historic and stylish shopping, dining, and entertainment.
Rooms are newly renovated with a suburban/urban décor, and include pillowtop mattresses, marble bathroom, terry bathrobes, a private safe, and many even include a sliding glass door that opens onto a small private balcony.
Swim around the pool and order food and drinks from the pool-side bar, or head down to the gym for a quick workout. This hotel features something for everyone and is a perfect stop for your Kansas City, Missouri romantic getaway.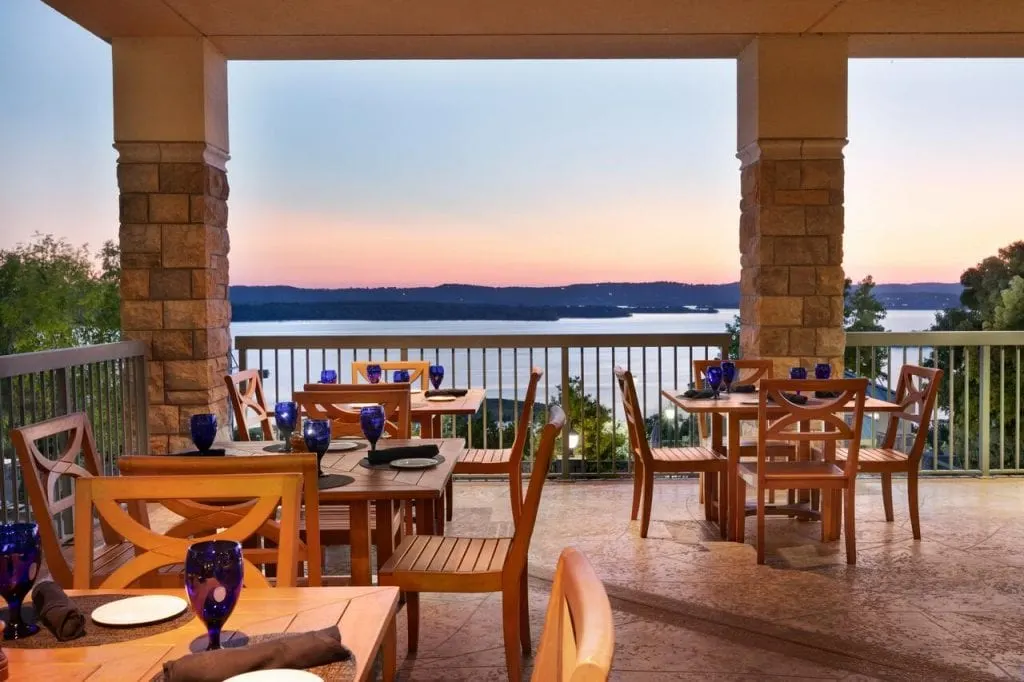 Want More Romantic Getaways?
If you are already thinking about your next romantic vacation, here are some of our fav getaways: